Editor's Note: Overdraft Apps provides detailed product reviews and recommendations based upon extensive research and our own hands-on testing. We may earn a referral fee when you sign up for or purchase products mentioned in this article.
Ingo Money allows you to cash checks in minutes – anytime and anywhere.
No check-cashing lines to wait in. No driving to the store or bank. No hassle or stress.
With Ingo Money, you can skip the frustrating wait for your bank to post a check deposit to your account. A simple app to use and available 24/7, it's worth noting there are downsides to be aware of. Ingo Money comes with fees attached and doesn't provide access to cash advances or overdrafts – though we've included our top cash advance app picks for you.
So are there other apps like Ingo Money that are better for you?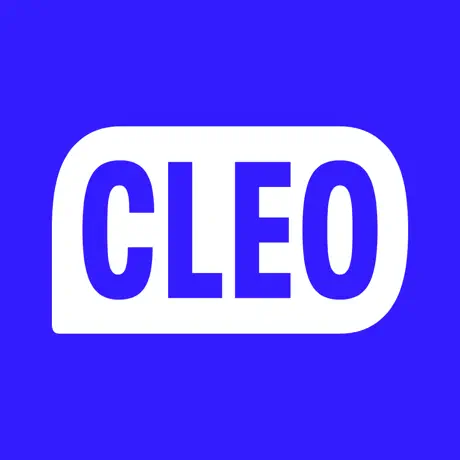 Why is Cleo one of our favorite cash advance apps?
Super speed - Get up to $250 in your bank account today!1
No, No, No! - No credit check, no interest, no tips, no late fees
😂 😂 🤣 -

Hilarious

, smart money advice you might finally listen to
We've rounded up, reviewed and rated 2023's best check cashing apps so you can compare features and fees.
Read on to find out more about apps like Ingo Money.
How does Ingo Money work?
Before we delve into alternative apps, let's first look at the basics of Ingo Money.
With this app, you can cash personal checks, business checks and paychecks. The funds appear within minutes, and you can transfer them to your bank, PayPal account or to a prepaid card. Alternatively, use your funds to pay your credit card bills, buy an Amazon gift card or even split a check with friends.
???? Overdraft App Tips: Looking for check cashing apps that don't use Ingo? You may be using Ingo without knowing it. Ingo handles the check cashing functionality for a bunch of apps that may already be on your phone. If you want to cash a check online instantly, certain apps may offer cheaper fees and faster processing times than Ingo.
The following apps and check cashing options and are powered by Ingo:
While Ingo is convenient, you will have to pay fees (more on that below). If you want to find lower fees (or avoid fees altogether), you'll need to consider the best check cashing apps that aren't using Ingo. Many of the major bank apps offer check cashing – and fees may be lower than Ingo Money.
Some of the top bank apps that offer mobile check cashing include:
BEFORE YOU GO…If you're short on funds, Ingo won't be of much help.
Ingo Money doesn't not offer cash advances or overdrafts, though this feature is integrated into a number of other apps that do. Keep reading for our recommendation of the top deposit apps like Ingo, plus a bonus list of cash advance apps you should consider this year.
Does Ingo Money charge fees?
Yes, to cash a check and get your money in minutes, the standard fee is 1% for payroll and government checks with a pre-printed signature and 4% for all other accepted checks. A minimum charge of $5 applies per check.
Example One: You cash a $500 payroll check. You'll be charged a 1% fee ($5) plus a $5 minimum fee on your approved check, for a total of $10.
Example Two: You cash a $2,000 cashier's check and a personal check for $100. You'll be charged a 4% fee on your cashier's check ($80). Plus a 4% fee on your personal check ($4). As well as a $5 minimum fee on each individual approved check ($10), for a total of $94.
You can avoid fees if you can wait ten days to get your funds (providing your check is approved and doesn't return unpaid in that time).
Learn more by checking out Ingo Money's official FAQs.
3 check cashing apps like Ingo Money
Whether it's a birthday check from Grandma (Thanks granny!) for your yearly tax refund check, there are plenty of reasons to quickly convert a check into cash from your phone. If you're looking for an easy way to cash a check online instantly without Ingo, take a look at some of the best options.
#1 – Go2Bank app – Enjoy a bonus $5 when you cash you first check
Go2Bank is a mobile bank account with Ingo Money built right in! 2
You can cash a check in minutes just by taking two photos of it with the Go2Bank app. Since the check cashing is powered by Ingo Money, your funds will go straight into your account, without the need to bounce between apps or put more clutter on your phone.
You can even get a $5 credit with Go2Bank after you cash your first check!3 Just download the free Go2Bank app and use the promo code GO2get5 when cashing your check.
Go2Bank offers the power of a bank right from your phone. It has a great set of features, including overdraft protection 4 for up to $200 debit card purchases, plus access to your paycheck two days early5. Set up your direct deposit with Go2Bank, and you'll pay $0 in monthly fees, too!6
| | |
| --- | --- |
| Fund Availability | Minutes (with a fee) | 10 days (no fee) |
| App Fee | $5* |
| Check Limits | $5 to $5,000 |
*Waived whenever you receive a payroll or government benefits direct deposit in the previous monthly statement period
Cash checks instantly and get a $5 bonus >>> Get started with Go2Bank
#2 – ACE Mobile Loads app – Cash checks in minutes from your smartphone
This app is from the creators of Ingo Money and is a similar check cashing app. With ACE Mobile Loads, you can load most types of checks (between $5 and $2,500 in value) onto your ACE Elite™ Card and access your money in minutes.
A limit of up to $5,000 in check funds can be loaded per day and up to $10,000 in funds per month. The fees for instant processing are the same as the Ingo Money app.
| | |
| --- | --- |
| Fund Availability | Minutes (with a fee) | 10 days (no fee) |
| App Fee | Free |
| Check Limits | $5 to $2,500* |
*The maximum funds you may load on your Card using Ingo are $5,000 per day, and $10,000 per month.
#3 – Lodefast Check Cashing app – Cash checks and access your money any time and anywhere
The Lodefast Check Cashing app enables you to cash checks from your phone and transfer your money to your bank account or any prepaid debit card. Available from the Lodestar Financial Group, Lodefast was only licensed for use in Florida and California.
Once your check is approved, this app let you access your money in as little as 5 minutes – though it could take up to one hour. The fees for processing checks range from 3% to 5%, but if you were happy to wait ten days, it's free.
2023 UPDATE: This app was handy for businesses looking to cash checks quickly but is no longer available.
| | |
| --- | --- |
| Fund Availability | Minutes (with a fee) | 10 days (no fee) |
| App Fee | Free |
Have you thought about grabbing an interest-free cash advance?
Using apps for a remote deposit capture is convenient – but not foolproof. If your smartphone-deposit hold is longer than usual, you can be left without the funds you need.
To get around this frustrating experience, you can find other ways to access your money quickly while you wait for your check to clear. This is done not by cashing checks instantly, but by claiming a no interest cash advance against your next paycheck.
Since you know your next paycheck will cover the amount you borrow, there's a safety net available.
If the thought of accessing your earned wages puts a smile on your face (we don't blame you), here are the best apps for cash.
Dave – Instant no interest cash advances for up to $500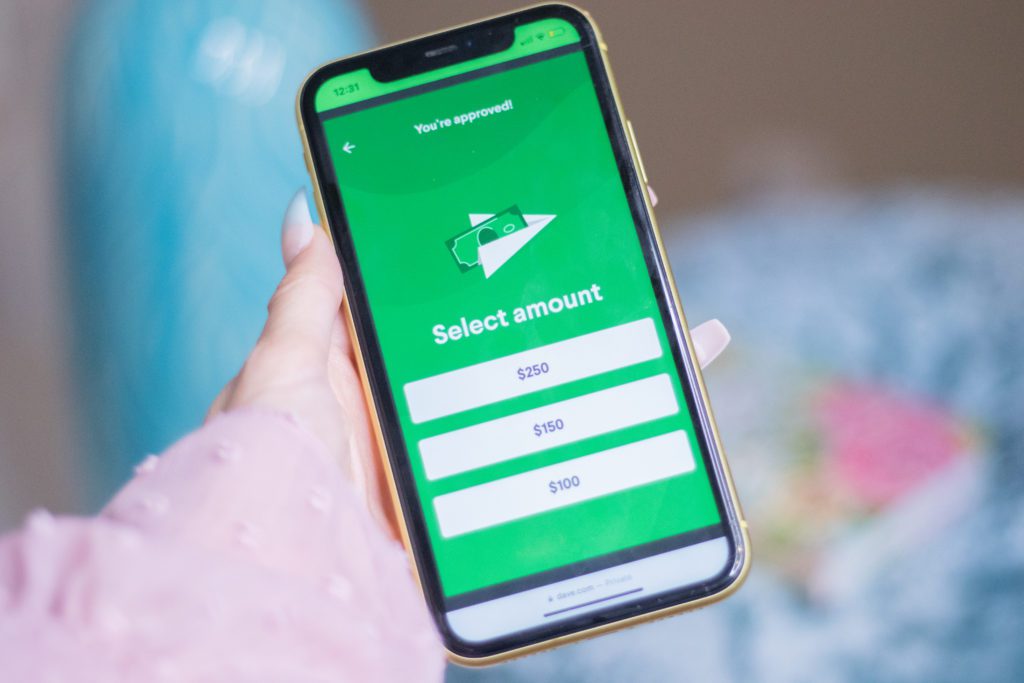 10 million people use Dave to borrow up to $500 nearly instantly with no interest and no credit check.7
The Dave app is free to download and it's fast and easy to set up. You may be eligible for a Dave cash advance for as much as $500 as soon as you sign up! There is no credit check, so bumps on your credit history won't get in the way of a fast, no interest advance. Dave uses a number of factors to review your cash advance request, including how long until your next payday, your history and spending patterns, and how much is deposited into your bank account each month.
With the Dave Debit MasterCard, you can receive your funds instantly (seriously, like in under a minute!) There is a $1.99 – $9.99 express fee depending upon the size of your advance. You can use your Dave debit card to pay for purchases at the millions of merchants who accept Mastercard or to withdraw cash with no fee from thousands of in-network ATMs.
If you prefer to have your funds sent to your bank debit card, you can have your money in minutes, though express fees do apply. Not in a hurry? You can have Dave transfer your cash advance to your bank account within three banking days without express fees. (You do need to subscribe to Dave for $1 per month to access cash advances plus some additional features.)
Your cash advance will be automatically repaid when you receive your next paycheck, but Dave doesn't charge late fees, if you need a little extra time. You can borrow again once your advance has been repaid.
Get a cash advance for up to $500 instantly >>> Check out Dave
FIND OUT MORE >>> Apps like Dave
Cleo – Up to $100 cash advances on your paycheck with a side of AI humor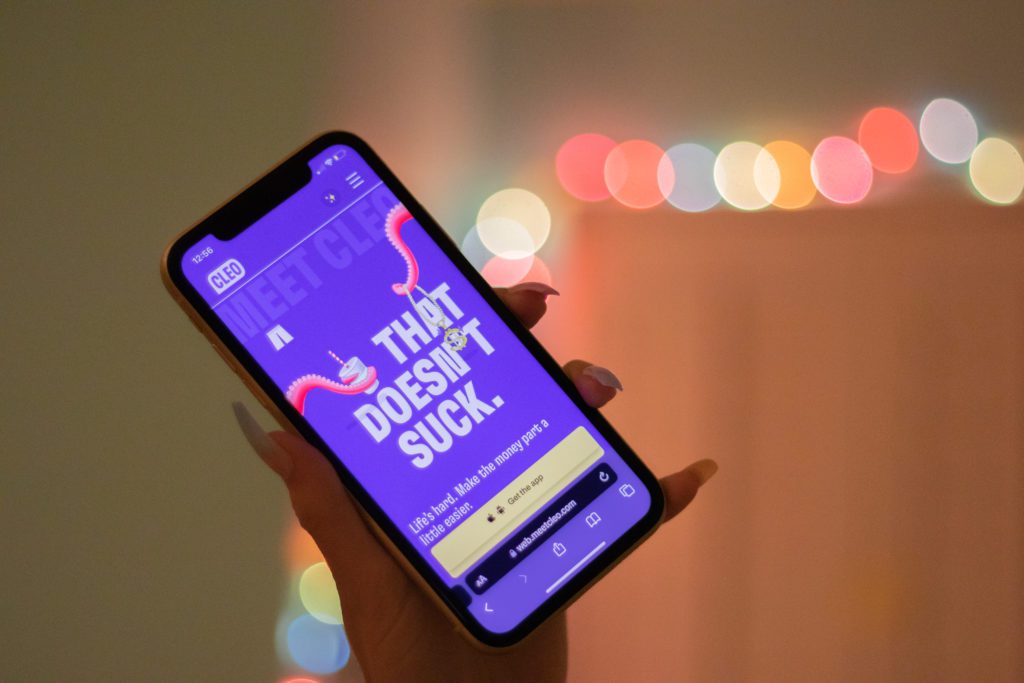 Cleo securely links to your current bank account and can provide personalized financial help in as little as 2 minutes. By analyzing your recent transactions, and with a quick chat to the AI bot running the show, Cleo immediately knows where you need a little financial help.
This includes cash advances up to $70 for first-timers (higher than most cash advance apps). This amount can be increased to $100 once you pay back your first advance. Best of all, this feature requires no credit check and no proof of income.
Some apps like Cleo check W2s or ask for proof of employment – which make it tough if you're a gig worker. Cleo won't ask you to prove your hours or employment status, so you can grab an interest-free cash advance without having to jump through hoops.
And, if you're in a pinch, you can set your repayment date for up to 14 days after you request an advance (and can even extend the payment 14 days later again with zero fees or late charges).
No-interest cash advances for up to $100 >>> Create a Cleo account in two minutes
Earnin – The free app offering up to $500 in no-fee cash advances
If your employer is signed up with Earnin, this app could help you out with your cash flow problems.
Earnin allows you early access to your paychecks directly from your smartphone. If you've worked but haven't got paid yet, Earnin has you covered. Access up to $100 of your paycheck per day and up to $500 per pay period.
Getting started is as easy as downloading the app and there are no fees, but the app encourages you to leave a tip (you don't have to if you don't want to). Best of all, there's no interest charged on the amount you borrow, so you won't have to pay back more than you borrowed.
Looking to compare similar apps? Good thinking >>> We reveal the best apps like Earnin
---
How we picked these apps
To come up with this list, we picked 5 apps like Ingo Money, downloaded them onto our phones, and started testing them for a range of metrics. We considered features including fees (upfront or hidden), eligibility, and limits. We also looked for additional features that might benefit everyday Americans living paycheck to paycheck. These include credit checks, speed of accessing funds and overdraft support. We may receive a referral fee if you purchase or use some of the products described in this article.
WAIT! High overdraft fees aren't the only way your bank is costing you money.
With inflation overheating, you've probably heard that interest rates are climbing sharply. That means that for the first time in years, it's a great time to shop around for a high interest savings account.
The national average interest rate for savings accounts is currently 0.23% APY – that means that if you have $2,500 in a savings account, you'd earn just $5.76 after one year! Move those hard-earned savings to an FDIC-insured bank paying 3.50% APY and you'd earn $81.73 more!
Don't let your hard-earned savings sit there doing nothing. Check out the rates that you can earn at other banks:
Latest posts by Mitchel Harad
(see all)