Editor's Note: Overdraft Apps provides detailed product reviews and recommendations based upon extensive research and our own hands-on testing. We may earn a referral fee when you sign up for or purchase products mentioned in this article.
It's tough to build your credit when you can't access credit in the first place. Any financing you get approved for with poor credit comes with sky-high interest rates and fees. Credit building apps like Kikoff help you get around this problem for just $5 a month and the freedom of a one-year commitment. However, Kikoff doesn't report to all three major credit bureaus and you won't have access to cash upfront or down the line. To help you weigh up your choices, check out the top apps like Kikoff.
Join Kikoff for just $60 – payable over twelve $5 monthly payments – and you could boost your credit score by a few dozen points!
Kikoff Credit customers with a credit score below 600 see their credit scores increase by 27 points after just one month! Over time, customers who started with a score below 600 see that increase more than double to 58 points.1
With no credit check and no requirement to link a bank account, Kikoff makes it easy for millions of Americans to start improving their credit scores.
How does Kikoff's credit building app work?
Kikoff Credit membership lasts 12 months and costs just $60 – or a very affordable $5/month. If you make payments on time, Kikoff could help improve your credit score for less than the monthly price of a Starbucks coffee. Offering a fresh take on credit builder loans, Kikoff Credit can lift a flagging score with a one-year commitment that won't trap you in fine print or terms and conditions.
When you join Kikoff, you'll be issued a $750 line of credit with a 0% APR. However, you can only use your line of credit to purchase ebooks at Kikoff's online store (and the options are limited, to say the least). Your credit line is NOT a credit card. It can't be used to make purchases elsewhere, and won't provide you access to cash.
Kikoff reports your on-time membership payments (and payments for any ebooks you purchase) to two of the three major credit bureaus, Equifax and Experian. Kikoff doesn't report to Transunion. Though the $5/month price tag makes Kikoff one of the most affordable credit builder products, you won't build up any savings, and you won't have access to cash upfront or down the line.
Build your credit for just $5/month >>> Check out Kikoff Credit
So are credit builder apps like Kikoff Credit a better fit for you?
Since you often need an OK credit score to improve your credit score, it's easy to feel trapped in a cycle of financing rejections and frustratingly high interest rates. The apps in this list can help you step off that carousel and build your credit – often with low or no fees. There may be some limitations, but with the best options rounded up, you can compare the top features and see exactly what each credit-building app can do for you.
However, the limitations of Kikoff's credit line mean you can't finance anything (unless you want to buy self-help eBooks) or build up savings for later. There's no cash upfront (or at all) and currently no step-up products to graduate to, like a secured credit card or cash advance. Since Kikoff doesn't report to Transunion, you may want to look into other credit builder options.
Credit builder app alternatives to Kikoff Credit
We've gone into detail in our comprehensive Kikoff Credit review, but since a line of credit doesn't give you the cash or savings you're looking for, it helps to unpack the alternatives. To help you access the cash you need now and tomorrow, read on for the best credit-building apps like Kikoff.
MoneyLion Credit Builder Plus – Get up to $1,000 with some cash upfront and 0% cash advances up to $300
MoneyLion's Credit Builder Plus helps you build credit while you save with loans up to $1,000 – with no hard credit check. Unlike many other credit builders that lock your funds away, you can access a portion of your Credit Builder Plus loan upfront – often a few hundred dollars – with a repayment schedule of 12 months.
Rates range from 5.99% to 29.99% APR and setting up automatic loan repayments is easy, which is a huge plus. This means you don't need to stress about your next payment or worry about accidentally paying late, which can affect your credit score.
You will need to be a MoneyLion Credit Builder Plus member to receive an instant credit builder loan which will set you back $19.99 monthly. But this membership comes with extra perks you might find handy, including MoneyLion cash advances for up to $300 per pay period at 0% APR so you can cover those unexpected expenses.
DID YOU KNOW: More than half of MoneyLion borrowers see a 42-point increase in their credit score after about 60 days?2 These 42 points can be the difference between being approved or declined for a credit card or loan and potentially saving you thousands of dollars in interest!
Get immediate cash while you save and build credit >>> Check out MoneyLion Credit Builder Plus
Credit Strong – Grow your credit for as little as $15/month
Credit Strong offers a range of credit builder loans suited to all Americans. Unlike some of the other popular credit builders in this list, you won't get any cash upfront. Credit Strong stands out with one of the lowest monthly payments of ANY credit builder.
Two of the most popular options are a $1,000 loan with $15 monthly payments or a $2,500 loan with $30 monthly payments. Both plans charge a one-time $15 administrative fee.
With multiple plans, you select the payment plan that best suits you for a flexible way to improve your credit score no matter what budget you're working with. Rates on loans like Credit Strong's popular Build 1000 plan are also an appealing 13.50% APR.
Here's an example of how the Build 1000 plan might look for you…
With the Build 1000 plan for a $1,000 credit builder loan: You would make 120 monthly payments of $15 (plus a one-time $15 administrative fee), totalling $1,815. You will receive back $1,000 at the end of the plan, so the total finance charge is $815.
With the Build 2500 plan for a $2,500 credit builder loan: You would make 120 monthly payments of $30 (plus the $15 administrative fee), which totals $3,600. You will receive back $2,500 at the end of the plan, so the total finance charge is $915. The Builder 2500 plan has a 7.75% APR.
The average Credit Strong customer enjoys a credit score increase of more than 25 points within 3 months of opening their account. If you stick to your plan and make on-time payments for 12 months, the increase rises to nearly 70 points!
Build your credit score, and your savings >>> Get started with Credit Strong
Grow Credit – Interest-free Mastercard to improve your credit score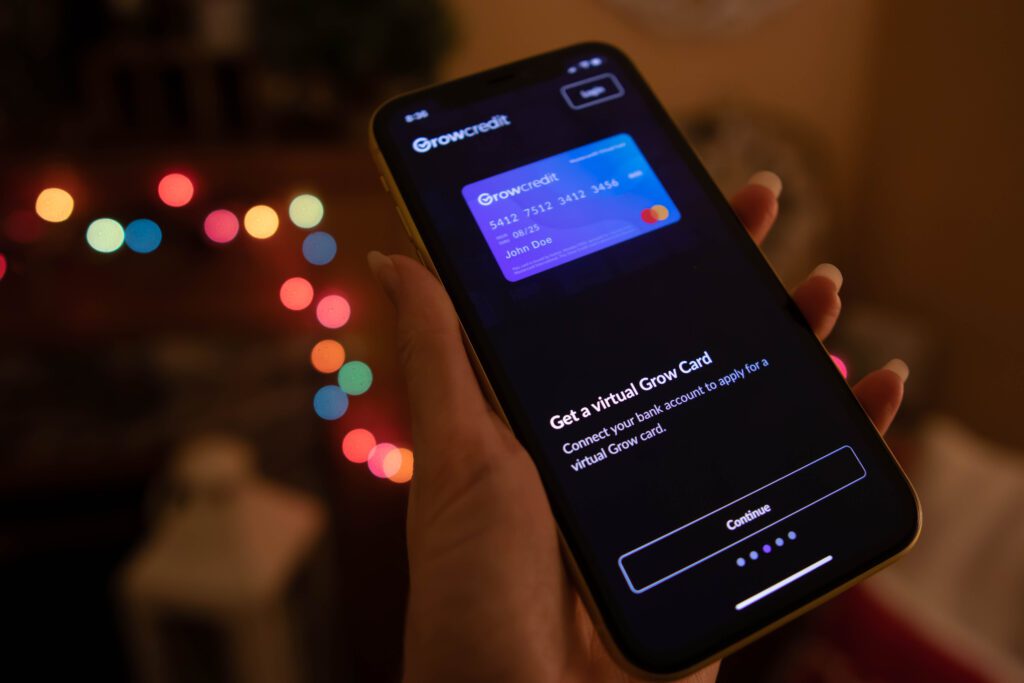 The credit builders on this list can help boost your credit – but they'll also hit your hip pocket. Often charging more than $100 a year in fees and interest, the pressure of regular monthly or bi-weekly payments can stretch your finances and leave you looking for low-cost alternatives.
That's where Grow Credit stands out.
Grow Credit offers a no-interest Mastercard you can use to pay for your monthly subscriptions. Think Netflix, Disney+, Spotify, Uber Eats, and many more. These categories span video and music streaming plus food delivery services.
You don't need to stress about being rejected with no credit check. And with a monthly spending limit of $17 to be used on one or two subscription services, you can pay for something you're already using without straining your budget.
You can't access money upfront or down the line from apps like Grow Credit. And there are limits to where you can use your Grow Credit Mastercard. However, Grow Credit users see their credit scores increase by an average of 51 points after twelve months which is a significant increase!3
Start building credit for free >>> Check out Grow Credit
Self Financial – Helping over 1 million customers build credit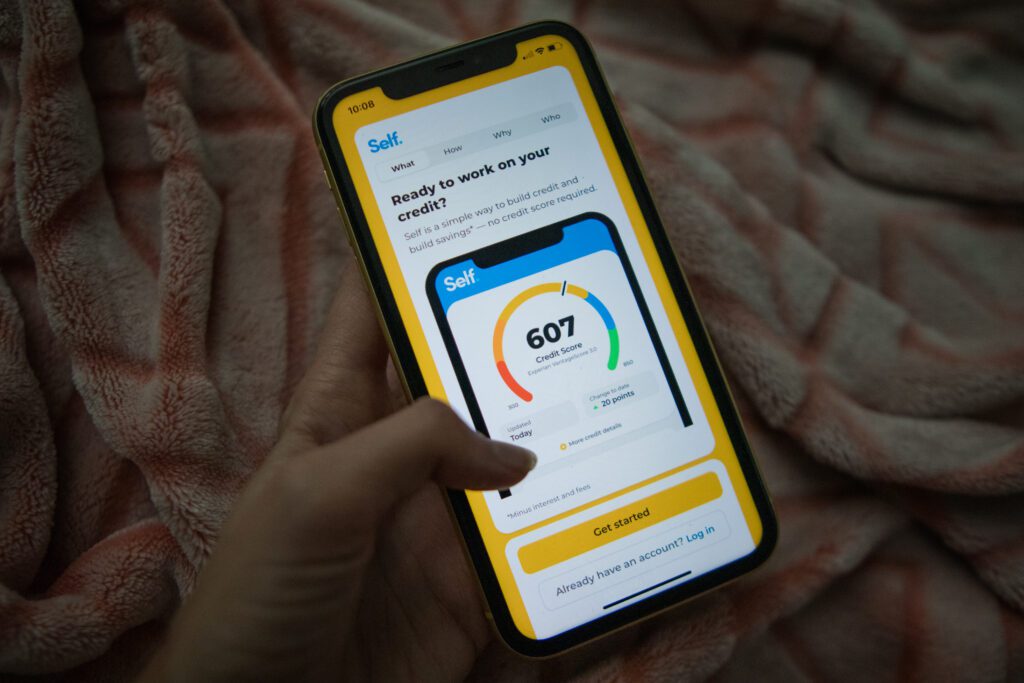 Self's Credit Builder Accounts have a proven track record of helping customers increase their credit score by an average of 32 points!4 People with very low credit scores often see the biggest gains with Self and if you don't have a credit history, Self can help you establish a credit score with all three major credit bureaus – potentially in the fair-to-good range – in just six months. (Many factors go into your credit score, so individual results may vary.)
Self Financial can build your credit score by helping you show that you can make regular, on-time monthly payments. You'll select the amount you'd like to pay when you sign-up with Self, and your payments are held in an FDIC-insured bank account.
At the end of your 12- or 24-month plan, your payments are returned to you, less interest and a one-time $9 admin fee, so you're building up some savings at the same time that you're building your credit! Self's plans are very affordable, with several plan options costing less than $100.
You can apply for a Self Credit Builder Account online in just a few minutes, and poor credit or bad credit are no problem for apps like Self. Plus, if you ever have trouble keeping up with payments or just aren't satisfied, you can cancel your Self plan at any time and get your payments returned to you, less interest and fees.
Build your credit score and build your savings >>> Check out Self
Chime Credit Builder Secured Credit Card – No credit check and enjoy up to $200 in fee-free overdrafts
Did you know the average credit card holder has $5,769 in credit card debt?
Odds are you don't love the idea of adding more credit cards to your wallet. Chime's Credit Builder Card helps ease these fears with a card that's pretty much debt-proof.
After opening a Chime account and receiving a qualifying direct deposit, you can apply for your Credit Builder Visa® Credit Card. You don't borrow against a maximum limit (and potentially borrow more than you can repay). You set your limit by transferring funds from your Chime checking account to your Credit Builder Card account. Your card is loaded like a prepaid debit card for use at ATMs or swiping. This makes it impossible to exceed your balance!
You can't spend more than you have in your secured account. As a Chime account holder, you'll become eligible for a Chime Visa® Debit Card, which comes with the SpotMe feature. With SpotMe, you can overdraft up to $200 on debit card purchases or ATM cash withdrawals. If you need emergency funds, this feature can be a God send.
Get a 0% APR credit card with no credit check >>> Build credit with Chime
SeedFi Borrow & Grow – Get up to $4,000 cash immediately and build a positive credit history
SeedFi's Borrow & Grow plan is part personal loan and part credit builder.
First-time borrowers are eligible for loans from $1,500 to $8,000. Unlike many credit builders that lock away funds until the loan is paid in full, you can access some money upfront. Between $300 to $4,000 is yours immediately so you can build your savings and positive credit history. Repayment periods range from 10 to 48 months, and APRs range from 11.59% to 29.99%.5
The rest of your SeedFi loan is locked away until you've repaid the full amount. Since payments are reported to the three main credit bureaus, you've got an opportunity to improve your credit score.
Unlike Kikoff, which doesn't provide access to any cash or credit outside of their online store, SeedFi's Borrow & Grow funds are yours to use any way you want, which can provide more flexibility for dealing with financial emergencies.
Get up to $4,000 and build a positive credit history >>> Check out SeedFi's Borrow & Grow Plan
---
​​How we picked these apps
To come up with this list, we picked the top credit building apps like Kikoff, hit the 'downloaded' button, and started checking out features and fine print. We considered credit building features, including total funds, availability of funds, APRs and loan repayment schedules. We also looked for additional features that might help people looking to rebuild or establish their credit. These include soft or hard credit checks, borrowing limits and additional financial features. We may receive a referral fee if you purchase or use some of the products described in this article.
WAIT! High overdraft fees aren't the only way your bank is costing you money.
With inflation overheating, you've probably heard that interest rates are climbing sharply. That means that for the first time in years, it's a great time to shop around for a high interest savings account.
The national average interest rate for savings accounts is currently 0.23% APY – that means that if you have $2,500 in a savings account, you'd earn just $5.76 after one year! Move those hard-earned savings to an FDIC-insured bank paying 3.50% APY and you'd earn $81.73 more!
Don't let your hard-earned savings sit there doing nothing. Check out the rates that you can earn at other banks:
Latest posts by Alexander Porter
(see all)