Editor's Note: Overdraft Apps provides detailed product reviews and recommendations based upon extensive research and our own hands-on testing. We may earn a referral fee when you sign up for or purchase products mentioned in this article.
So you have a bad credit score, no big deal, right? Think again! Bad credit makes you a "risky" borrower which can lead to higher interest rates (if you're approved for financing at all) and limited options. Moneylion's Credit Builder Plus loans can help you boost your credit score with helpful cash available upfront. But with rates higher than many competitors and a loan that maxes out at $1,000, you might find more flexible options elsewhere. To make your search easy, we've rounded up the top credit builder apps like MoneyLion Credit Builder Plus.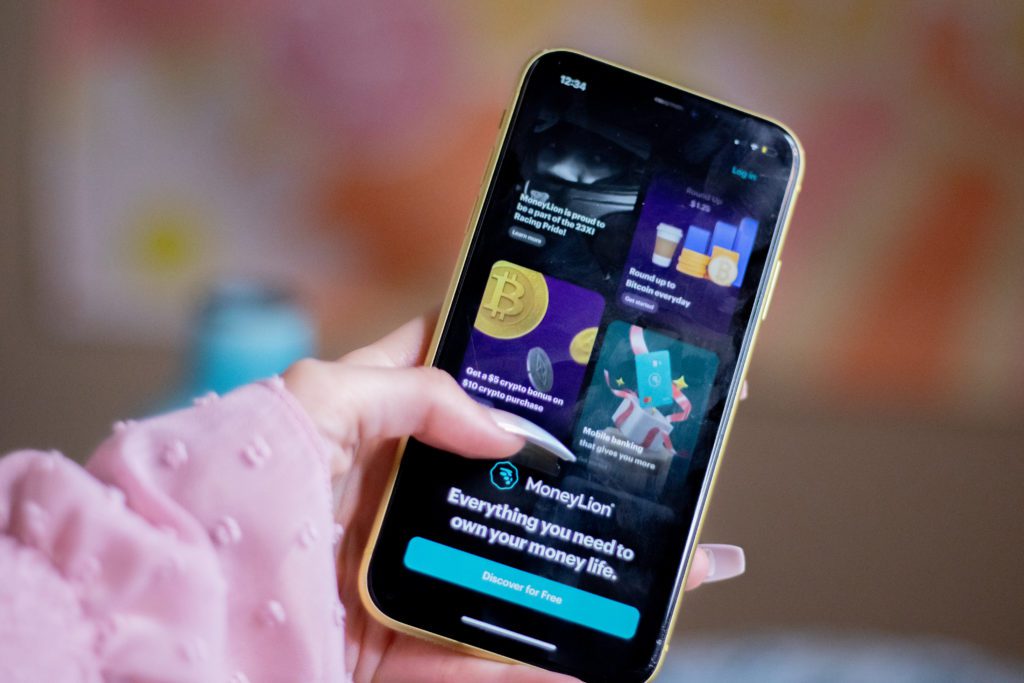 MoneyLion's Credit Builder Plus loans provide up to $1,000 with a portion of the funds available right away so you can cover any urgent expenses. There's no hard credit check to apply and any available funds can be yours within a few days.
You will also need a Credit Builder Plus membership to take out this loan ($19.99/month) but this also unlocks cash advances up to $300 at 0% APR – very handy when you're low on funds!
With 3.3 million customers, MoneyLion is a safe and popular credit builder option and with half of Credit Builder Plus customers seeing their score increase by 42+ points after just two months, it's got a track record to make you feel confident. 1
However, with rates that can be as high as 29.99% APR 2 as well as a $19.99/month membership fee, you may qualify for much lower rates and smaller monthly payments on credit builder loans offered by other lenders. Add in the compulsory monthly membership and you might want to compare options that provide fewer fees.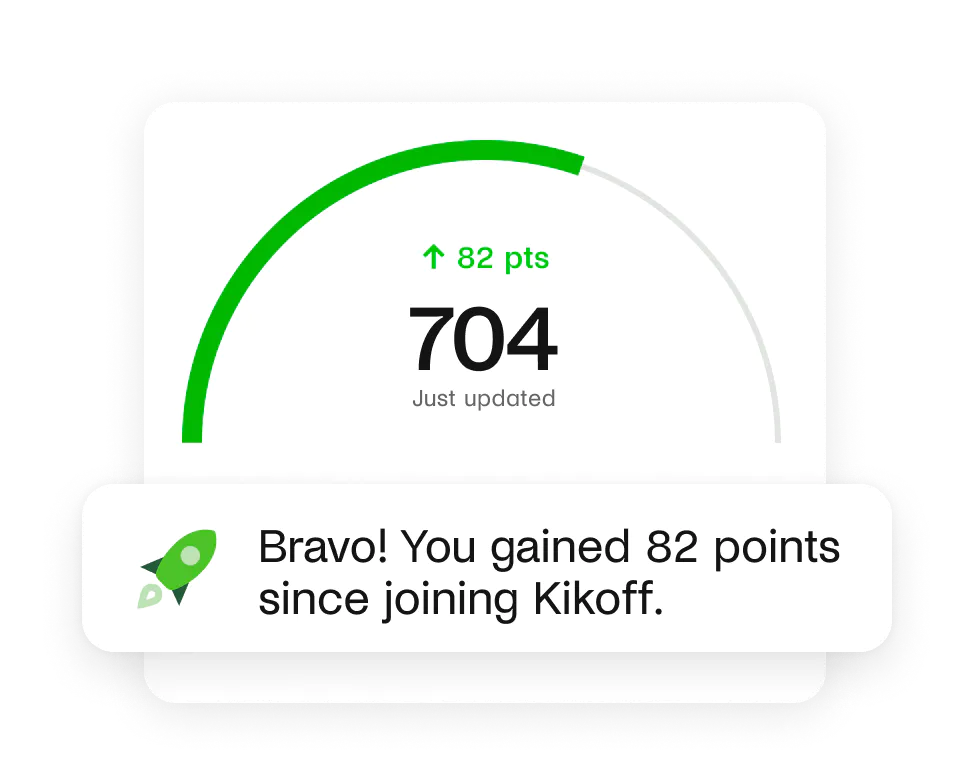 Kikoff Credit can help you build your credit with no credit check and no costly long term commitment.
On average, Kikoff customers with credit scores under 600 increase their credit scores by 58 points, with consistent on-time payments during the account lifetime. Many Kikoff customers have been able to qualify for better car loans, mortgages, credit cards, personal loans, and more.3
Kickoff has helped over 1 million people build credit and costs just $5/month!
So, are there credit builder apps like MoneyLion Credit Builder Plus?
We've answered that question by comparing the best options available. By taking into account a wide range of repayment options, low APRs and complementary products, you're sure to find the credit building product that's right for you.
Get funds while you save and build credit >>> Check out MoneyLion Credit Builder Plus
How do credit builder loans work?
Credit builder loans report your on-time payments to major credit bureaus, which can help boost your credit score. (Of course, if you miss payments or make late payments, your credit score can get worse!)
This type of loan has one significant difference to a traditional loan in that you won't get your money in full until you've paid off the loan – though some provide a portion of your funds upfront (like MoneyLion Credit Builder Plus). Once your loan is paid in full, you receive the money in your savings account (minus interest and fees).
Credit builder loans come in handy when:
You don't have a strong credit score
You haven't yet established a credit history
You're clearing a financial milestone (e.g. buying a house or new car)
As long as you budget well and make payments on time, these loans can be a simple, hassle-free and proven way to build positive credit history.
How does a MoneyLion Credit Builder Plus loan work?
MoneyLion will review your finances and a linked checking account to determine how much you're approved for (up to $1,000) and how much of your loan is available upfront (5.99% to 29.99% APRs). You can see what you qualify for in just a few minutes, with no impact to your credit score. MoneyLion will provide you with some money upfront, with the rest placed in a savings account that is 'locked' until your loan is repaid in full.
You'll also be eligible for MoneyLion's Instacash, for cash advances up to $300 with no interest. Whether you need to top up your gas tank, pay for groceries, or treat yourself to a night out (you deserve it), a little extra cash can go a long way. You can access these 0% APR cash advances as often as every pay period, making this a valuable feature that you won't find on other credit builder loans.
Get funds while you save and build credit >>> Check out MoneyLion Credit Builder Plus
Credit Builder Plus loans can help you overcome bad credit and provide fast cash, but with a maximum loan of $1,000 there are larger credit builder loans available – often with much lower rates.. MoneyLion Credit Builder Plus rates range from 5.99% to 29.99% APR. Credit builder loans from Self are in the 15% APR range and Credit Strong charges just 7.75% APR on its $2,500 plan, so there may be better options out there. In addition, the $19.99 monthly membership fee (which is in addition to your loan payments) is a steep add-on expense that you won't have to pay with other lenders.
Before you decide, check out the best credit building apps like MoneyLion to ensure you're not paying a higher interest rate and fees than you need to or missing out on access to extra funds.
Credit builder loan alternatives to MoneyLion Credit Builder Plus
We dive deep into MoneyLion's products and features in our full MoneyLion Credit Builder Plus review, but there are plenty of options to improve your credit score and get ahead. The wrong credit builder can be expensive if you don't understand the fees, APR and payment schedules, so read on for the best credit-building apps like MoneyLion Credit Builder Plus.
Chime Credit Builder Secured Credit Card – No credit check + up to $200 in fee-free overdrafts
Chime's Credit Builder card helps boost your score with a spending limit that makes it impossible to spend more money than you have.
Offering a secured credit card with no interest and no annual fees, you decide how much to load up on your card by transferring funds from your linked Chime checking account. You can't go over this limit, so you've got a debt-proof credit card that can be used everywhere Visa is accepted with payments reported to the three major credit bureaus – Equifax, Experian and Transunion.
More importantly, does Chime's Credit Builder Card actually work?
With customers seeing an average credit score increase of 30 points, the answer is yes. 4
You will need a Chime checking account to be eligible, but with no minimum deposit, and no monthly or annual fees, this is a low-cost and no-risk option. Once your Chime checking account is set up, you'll also have access to the Chime SpotMe feature via your Chime Visa® Debit Card. With SpotMe, you can access up to $200 in fee-free overdrafts at the ATM or when swiping your debit card.
You can add the Credit Builder Card to your Chime account with just a few taps in the Chime app (there's no fee). Your card will arrive in about a week so you're not just fixing up your credit, you've got access to handy overdrafts without the sky-high fees..
No interest credit card and up to $200 with no overdraft fees >>> Check out Chime
Credit Strong – Boost your credit score for as little as $15/month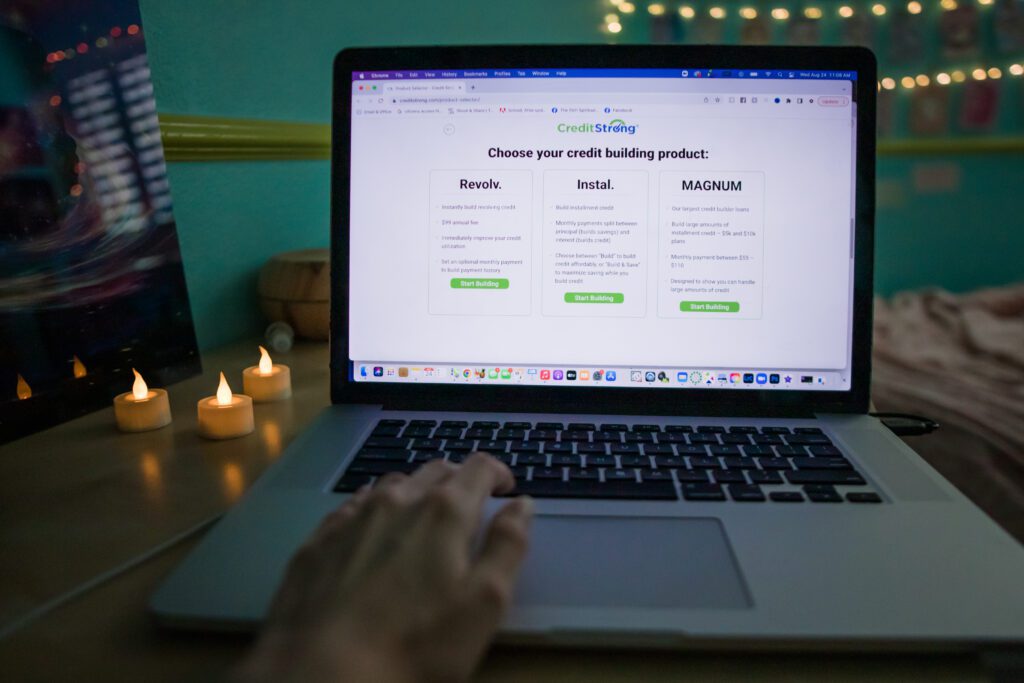 Credit Strong offers a range of credit builder loans that help you build your credit and savings. With over one million customers, Credit Strong is a popular choice because you can start building credit with comparatively low monthly payments.
Like the other options in this guide, your loan payment amounts depend on which option you choose. With seven loan options to choose from, Credit Strong's Build 1000 plan is among the most popular with payments as low as $15 a month, flexible payment terms up to 120 months, and no cancellation fees – though there is a one-time $15 administration fee.
Here's what the Build 1000 plan would look like for you…
You would make 120 monthly payments of $15 (plus a one-time $15 administrative fee), which totals $1,815. You will receive back $1,000 at the end of the plan, so the total finance charge is $815.
Unlike MoneyLion's Credit Builder Plus, you won't get any money upfront. 100% of your loan is placed in a savings account. This is only unlocked when you've repaid in full (including interest and fees). But with rates on the Build 1000 plan an attractive 13.5% APR (less than half the the maximum 29.99% APR that MoneyLion charges – plus no monthly membership fee), using the Credit Strong app to build credit and some savings fits with practically any budget.
On average, Credit Strong customers see their credit scores increase by more than 25 points within 3 months of opening their account. Plus, Credit Strong customers who make 12 on-time monthly payments often see their score increase by nearly 70 points!
Build your credit score for just $15/month >>> Get started with Credit Strong
Kikoff Credit Account – Build your credit for as little as $5/month
Kikoff offers a Credit Account as an alternative to credit builder loans that costs just $5/month.
Instead of locking your loan in a savings account until you've repaid in full, Kikoff opens a $750 revolving line of credit in your name without charging any interest or fees on the credit line. Costing just $60 upfront for a yearly plan, you'll pay back just $5 each month with Kikoff reporting your account to Equifax and Experian.
There is a catch, though. Kikoff Credit doesn't provide you with a credit card or access to cash. You can only use your line of credit to make purchases in Kikoff's online store. This sells eBooks on the topics of finance and personal wellness. But you're not obligated to buy anything – so you can boost your credit score for just five dollars a month!
Kikoff doesn't perform a hard credit. But you'll only need to be a U.S citizen with a Social Security number to apply. Kikoff isn't available if you live in Indiana or Delaware.
Although you can't spend your line of credit anywhere but Kikoff's online store, your Kikoff Credit Account helps address the major factors behind your credit score. These include payment history (35%), credit utilization (30%), account age (15%) and credit mix (10%).
So, does the Kikoff app actually help with your score?
Kikoff customers with a credit score below 600 see their credit scores increase by 27 points after just one month. And over time that increase more than doubles to 58 points for customers who continue to make on-time payments to Kikoff and other lenders.5
Build your credit for just $5/month >>> Check out Kikoff Credit
Self – Helping over 1 million people build credit and savings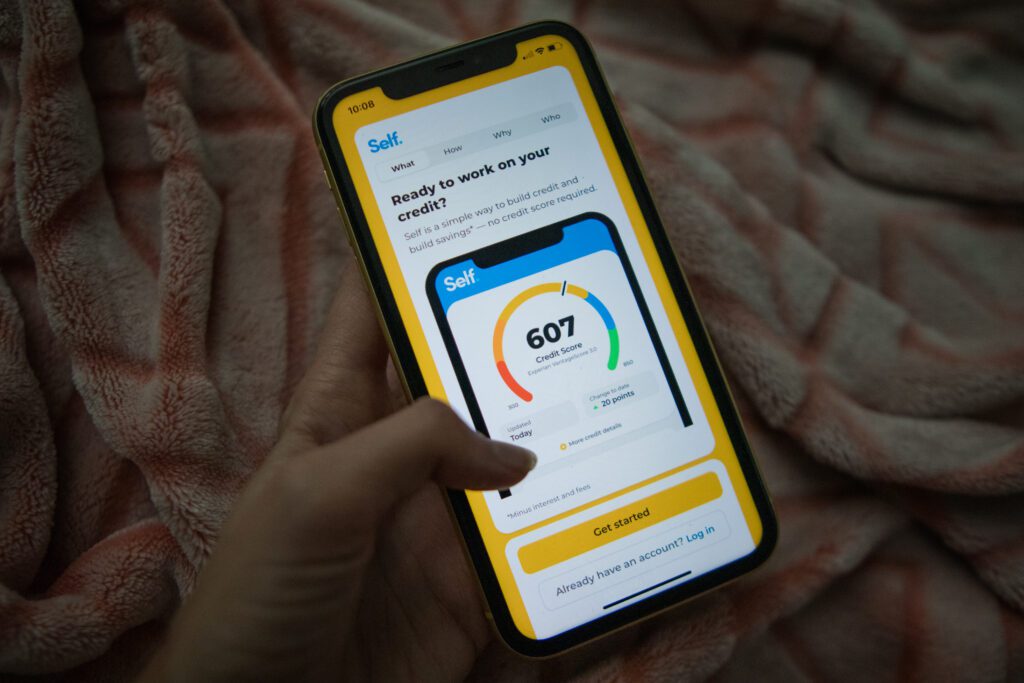 When you open a Self Credit Builder Loan6 with Self, you commit to making a regular monthly payment for 12 or 24 months.7 At the end of your plan,these funds are yours (less fees and interest) so you're building up some savings alongside improving your payment history.8
Unlike a traditional personal loan, which will provide you with your loan proceeds before you start making payments, with a credit builder loan through Self your payments are locked in a savings account and are returned to you upon completion of your plan, minus interest and fees.
Along the way, Self reports your monthly payments to the three major credit bureaus (Equifax, Experian and Transunion) each month. Your credit score is based on several factors and the largest component is your payment history. So, making on-time payments on your Self Credit Builder Loan could help bump up your score, sometimes. Self makes it easy to set up automated monthly payments, so you never need to worry about missing a due date.
Adding a Self Financial Credit Builder Loan to your credit profile may also bump your score by adding an installment loan to the types of credit products that you have. Credit bureaus view having multiple types of credit and loans favorably, though this is a smaller factor in your credit score than payment history.
Self makes it easy to track your credit score, so you can see your progress. Plus, there's no 'hard pull' when you apply, so you can see if you are approved without your score receiving a ding. You can also qualify for a Self Visa® credit card in as little as three months9, with a credit line that could be secured to up to $3,000!
Build your credit and your savings >>> Check out Self
Grow Credit – Use a no-interest Mastercard to build your credit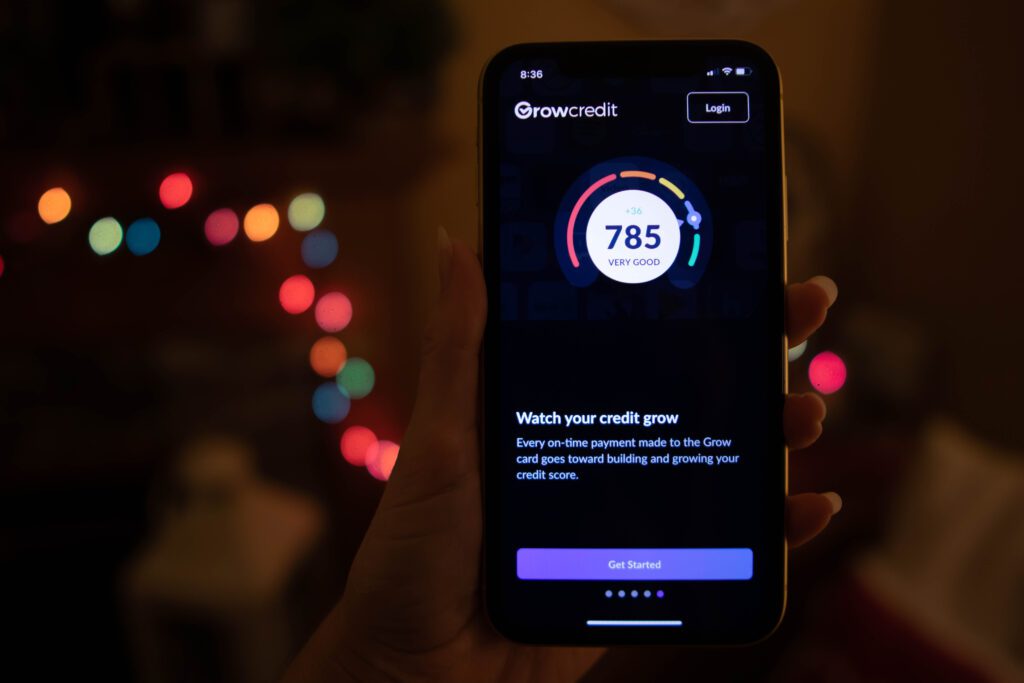 Grow Credit can help you build your credit score with a no-interest virtual credit card that comes with strict spending rules. Instead of using your card anywhere that Mastercard is accepted, you'll only be able to use a $17 monthly limit on streaming and subscription services.
Grow Credit "lends" you the money to pay these streaming and subscription bills. Then deducts the amount from your bank account. This helps you report positive credit payments on services you're already using and payments you're already making that wouldn't usually show up on your credit report!
Grow Credit's website lists hundreds of partnered services including:
Streaming Video: Hulu, Netflix, Disney+, HBO Max
Music and Audio: Spotify, Pandora, Audible, iHeartRadio
Food Delivery: Postmates, Uber Eats, GrubHub, DoorDash
Some customers qualify for Grow Credit's free product, Build Free. Otherwise, you'll need to opt for Build Secured which requires a $17 deposit (which you get back after 12 months of payment) and a $1.99 monthly fee.
With no interest, no annual fees, and no late fees, apps like Grow Credit can boost your credit since you're paying for services you already use (and already pay for!)
Does Grow Credit work?
A platform study conducted in March 2021 found the average user experiences a FICO score increase of 51 points after 12 months. Though like all credit builder products, other factors may have impacted the score as well).
Start building credit for free >>> Check out Grow Credit
SeedFi Borrow & Grow – Get up to $4,000 cash now plus savings for later
SeedFi's Borrow & Grow plan1 lets you build savings while you pay off your loan. This is great if you've got a shaky credit history or are a first-time borrower.
Available in 36 states (so you'll need to make sure you're eligible) SeedFi provides a portion of your money upfront. The rest is reserved until the loan, plus interest and fees, is paid in full. As a first-time borrower, you're eligible for loans from $1,500 to $8,000 with $300 to $4,000 available immediately. Repayment periods range from 10 to 48 months, and APRs range from 11.59% to 29.99%
Loans like SeedFi report payment to all three of the major credit bureaus. This can boost your score as long as you make your payments on time. SeedFi has rates that are competitive with many other popular lenders. But you will need $10,000 in annual take-home income. And with most borrowers having payment plans that range from $50 to $100 per week, you'll need to make sure you meet your payments to avoid your credit score getting worse.
Get up $4,000 and build positive credit history >>> Check out SeedFi's Borrow & Grow Plan
---
​​How we picked these apps
To come up with this list of credit builder apps, we picked the top credit building apps like MoneyLion Credit Builder Plus. Then we hit the 'downloaded' button and started comparing features and reading T's & C's. We considered features including total funds, availability of funds, APRs and loan repayment schedules. We also looked for additional features that might help people looking to rebuild or establish their credit. These include soft or hard credit checks, borrowing limits and additional financial features. We may receive a referral fee if you purchase or use some of the products described in this article.
WAIT! High overdraft fees aren't the only way your bank is costing you money.
With inflation overheating, you've probably heard that interest rates are climbing sharply. That means that for the first time in years, it's a great time to shop around for a high interest savings account.
The national average interest rate for savings accounts is currently 0.23% APY – that means that if you have $2,500 in a savings account, you'd earn just $5.76 after one year! Move those hard-earned savings to an FDIC-insured bank paying 3.50% APY and you'd earn $81.73 more!
Don't let your hard-earned savings sit there doing nothing. Check out the rates that you can earn at other banks:
Latest posts by Alexander Porter
(see all)