Editor's Note: Overdraft Apps provides detailed product reviews and recommendations based upon extensive research and our own hands-on testing. We may earn a referral fee when you sign up for or purchase products mentioned in this article.
Credit builder loans have exploded in popularity as an effective tool that can help boost your credit score by 40 – 50 points or more. With most loans, you make monthly payments for a year or more before you receive any cash, which can put a strain on your budget. Grow Credit has an innovative alternative – a no interest credit card with tiny monthly payments that can still help you build your credit score by 50 points or more. There's a lot to like (including a free credit building plan!) – and a few things to watch out for – covered in our Grow Credit review.
Start building credit for free >>> Check out Grow Credit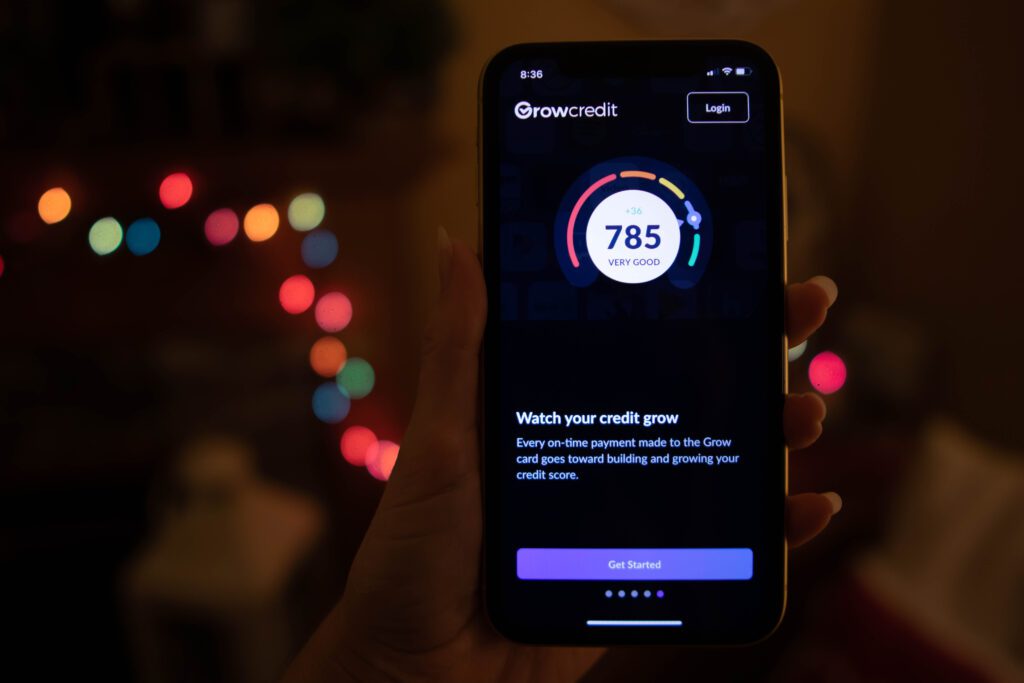 Having a low credit score (or no credit score) is stressful and expensive. You can't get approved for most credit cards or loans, and the few that you may qualify for usually carry small credit lines or loan amounts, costly fees, and sky-high interest rates.
There are few magic bullets for establishing or rebuilding your credit history, and you can often find yourself caught in a frustrating Catch 22: You can't build credit without credit, but no one wants to extend you credit.
A new set of tools solves this problem and has exploded in popularity. Credit builder loans are specifically designed to help consumers with poor credit boost their scores by building up a history of on-time payments that are reported to credit bureaus. While these loans are often effective way rapidly increase your score, they often charge over $100 per year in interest and fees and require biweekly or monthly payment that can put a strain on your budget. Plus, you usually don't get any cash from a credit builder loan until you've completed all of your payments, which takes up to ten years with some lenders!
A better credit score is supposed to help your finances, not put more strain on them. Grow Credit is an innovative new product that help deliver big improvements to your credit score, without taking a big bite out of your wallet.
Start building credit for free >>> Check out Grow Credit
What is Grow Credit?
Grow Credit can help you build your credit score with a no interest Mastercard that you can use to pay for your monthly subscriptions to streaming video, music and food delivery services. Your on-time payments are reported to credit bureaus, which can help you build up your credit score.
You can apply online or via the Grow Credit app in just a few minutes. There is no credit check and bad credit or no credit won't prevent you from being approved; you do need a valid bank account.
Once you're approved, you'll receive a Grow Credit Mastercard with a $17 monthly spending limit. You can use the Grow card as the payment method for one or two monthly subscription services. Grow Credit supports over 100 popular services, including:
Streaming Video: Hulu, Netflix, Disney+, HBO Max
Music and Audio: Spotify, Pandora, Audible, iHeartRadio
Food Delivery: Postmates, Uber Eats, GrubHub, Door Dash
Grow provides discount offers and free trials to dozens of products, such as Peacock, Showtime, Bark Box, and Hello Fresh. You cannot use the Grow Credit Mastercard in stores, for online purchases, or to withdraw cash from an ATM. However, unlike a credit builder loan, with Grow you're paying for services that you already use, so you're not adding new strains on your budget.
You may qualify for Grow Credit's free credit building product, Build Free, which has no security deposit or monthly fee. Otherwise, you will need to post a $17 security deposit and pay a $1.99 monthly fee. Your deposit is returned to you after 12 months of on-time payments, or if you close your account. Apps like Grow Credit will set up automated payments of your balance once per month, so your bill will always be paid on-time to help your credit score. There is no interest, annual fee, or any late fees. You can close your Grow Credit account at any time, with no termination fees.
Make six months of on-time payments, and you can upgrade to a higher spending limit with Grow Credit. You can spend up to $50/month for a $3.99 monthly fee or a $130/month for a $7.99 fee. With the $130/month spending limit, you can also use your Grow Credit card to pay for phone service from Verizon, AT&T, T-Mobile, and other mobile carriers.
All Grow Credit customers have free access to credit score monitoring tools so you can track your progress.
Start building credit for free >>> Check out Grow Credit
How much can Grow Credit help your credit score?
Grow Credit users see their credit scores increase by an average of 51 points after twelve months!1 Your payments to Grow Credit are reported to all three major credit bureaus: Equifax, Experian and Transunion.
51 points is a significant increase! For many borrowers, it can push your application from declined to APPROVED for a credit card or loan. A higher score can help you land a larger loan or credit line. And a 51 point score increase may help you receive dramatically lower interest rates and fees, which could be worth thousands of dollars!
(Of course, consistently making on-time payments is key to improving and maintaining your credit score. Late or missed payments to Grow Credit, or on any other outstanding loans or credit cards, could cause your score to fall.)
Is Grow Credit Legit?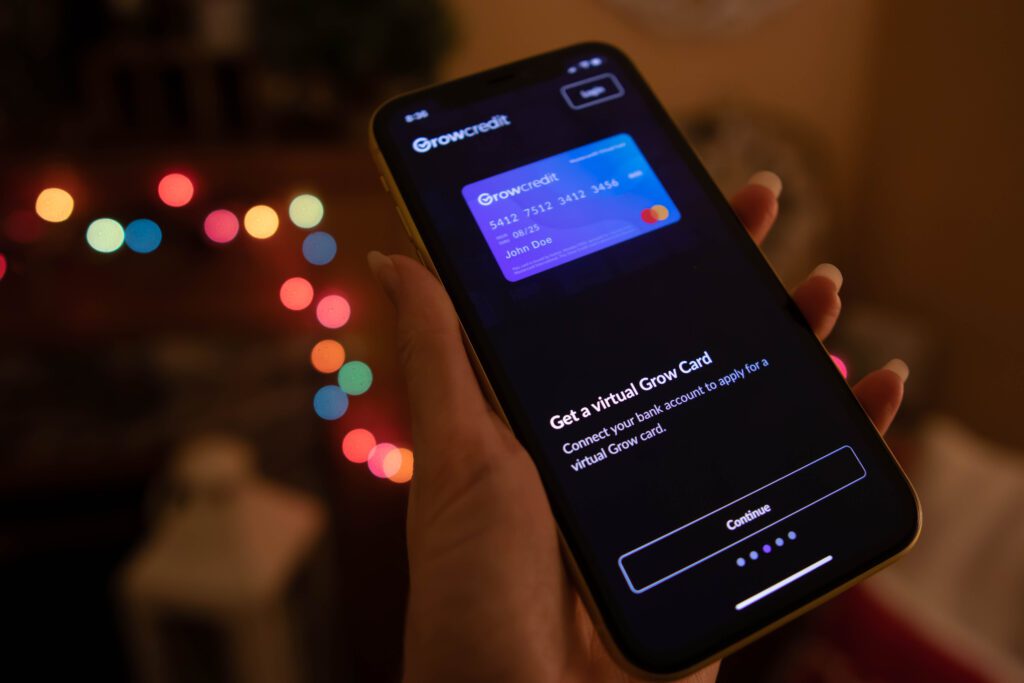 Your money is safe with Grow Credit. The Grow Credit Mastercard is offered by Sutton Bank, member FDIC so your security deposit is federally insured and Mastercard protects you from any unauthorized purchases on your card.
Grow Credit was founded in 2018 and has raised $111 million in financing from prominent investors, including Arena Investors, LP, a $2.6 billion private investment fund. The company also boasts former NBA star Baron Davis and NFL Hall of Famer Ronnie Lott as investors. Grow Credit has over 50,000 customers and was named to the prominent Forbes Fintech 50 list in 2022., which highlights the most innovative global companies in financial technology.
Grow Credit is rated A- by the Better Business Bureau, and has received just 13 complaints over the past three years.
Start building credit for free >>> Check out Grow Credit
Watch: How does Grow Credit work?
WAIT! High overdraft fees aren't the only way your bank is costing you money.
With inflation overheating, you've probably heard that interest rates are climbing sharply. That means that for the first time in years, it's a great time to shop around for a high interest savings account.
The national average interest rate for savings accounts is currently 0.23% APY – that means that if you have $2,500 in a savings account, you'd earn just $5.76 after one year! Move those hard-earned savings to an FDIC-insured bank paying 3.50% APY and you'd earn $81.73 more!
Don't let your hard-earned savings sit there doing nothing. Check out the rates that you can earn at other banks:
Latest posts by Mitchel Harad
(see all)