Editor's Note: Overdraft Apps provides detailed product reviews and recommendations based upon extensive research and our own hands-on testing. We may earn a referral fee when you sign up for or purchase products mentioned in this article.
Credit builder loans can be an effective tool to help boost your credit. However, with a traditional credit builder loan, you won't receive any funds until you've paid off your loan. MoneyLion Credit Builder Plus is a great alternative, that gives you some money upfront plus access to 0% APR cash advances when you need them, while helping you build your credit and savings too! And it works – more than half of members see their credit score jump by over 42 points in just 60 days. There's a lot to unpack here, so let us break it down for you in our MoneyLion Credit Builder Plus review.
Get funds while you save and build credit >>> Check out MoneyLion Credit Builder Plus
Credit builder loans have become wildly popular tool to help you establish or boost your credit score. They are effective and affordable, and now widely available online.
These loans work by helping you establish a history of making regular, on-time payments with credit bureaus, which is the largest component of your credit score. They can also expand the number and types of credit accounts that you have, which can also have a positive impact. While they don't work overnight, many borrowers see their score climb significantly in just a few months, which can help you get approved for larger and less costly loans and credit cards.
Since they are specifically designed for consumers with a low credit score (or no score), there is often no credit check and few criteria to be eligible – you generally need to be a U.S. citizen or resident over 18 with a bank or spending account.
However, since credit builder loans are geared to riskier borrowers, you usually don't get any money until you're done paying off the loan, which often takes one year or more! Instead, your loan proceeds are placed into a 'locked' account at the start of the loan. You make small, regular payments (which help build your credit as you pay down your loan), and once your loan is paid off, the funds (less interest and fees).
So, credit builder loans are often a great way to build up some savings at the time they may improve your credit score. But what if you need some cash NOW?
MoneyLion's Credit Builder Plus may be the right solution for you. You get some cash right away and the rest after just 12 monthly payments. Plus, you can access up to $300 in cash advances whenever you need them, with no interest and no fees. All while creating a track record of on-time payments that can have a big impact on your credit score.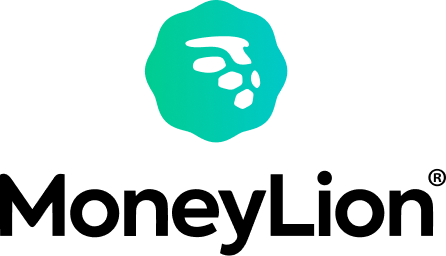 Why is MoneyLion one of our favorite cash advance apps?
Super speed - You could have up to $500 in your bank account in under 10 minutes!
No, No, No! - No credit check, no interest, no tips, no late fees
🏗️ 💳 💵 - Get the only credit builder loan that gives you up to $1,000 right away, with no hard credit check1
How does MoneyLion Credit Builder Plus work?
You can get a Credit Builder Plus loan for up to $1,000. MoneyLion offers one of the few credit builder loans that give you money upfront – often several hundred dollars – and can also access no interest, no fee cash advances for up to $300 through MoneyLion.
You can apply online or through the MoneyLion app in just a few minutes to see what you qualify for instantly. There is no hard credit check, so no impact to your credit score.
You'll repay your loan over 12 months. Your payment plan can be setup to match your paycheck schedule, including multiple payments per month in smaller amounts, to reduce any strain on your finances.
On most loans, monthly payments are less than $100 or you can choose biweekly payments that are often less than $50. MoneyLion automates payments from your bank account, so you don't need to worry about accidentally making late payments that can damage your credit score. Rates range from 5.99% to 29.99% APR.
For example, you may qualify for a $899 Credit Builder Plus Loan where you'll receive $200 today and have $699 placed in your Credit Reserve Account for later. With a monthly payment plan, you would make twelve payments of $83.56 over the next twelve months, for a 23.99% APR. Upon making your last payment, your reserve account would be unlocked and you'd get access to the $699. Your payments would total $1,003, which includes $104 in finance charges.
Need cash along the way? You can also access to up to $300 via Instacash – MoneyLion's famous no interest, no fee cash advances. Your cash advance is automatically repaid when you receive your next paycheck, and you can use Instacash again and again. There is no credit check, and using Instacash won't impact your credit score.
You'll also receive a membership in Credit Builder Plus, which gives you access to credit score monitoring tools to help you track your progress and a higher cash advance limit (non-members are capped at $250 on Instacash advances). Sign up for RoarMoney, and you'll get access to a full featured bank account that includes some valuable features like early access to your paycheck, daily spending rewards, and fee-free ATM transactions at 55,000 locations – the monthly fee for RoarMoney is waived for Credit Builder Plus members. The membership costs $19.95 per month, however you can bring that down to $0 through MoneyLion's loyalty program by simply logging into your account and using a MoneyLion debit or virtual card for everyday purchases.
You can repay your Credit Builder Plus Loan at any time and then withdraw the funds in your Credit Builder Plus Account. There are no prepayment penalties or early withdrawal fees.
Get funds upfront and build credit and savings >>> Check out MoneyLion Credit Builder Plus
How much can MoneyLion Credit Builder Plus improve your credit score?
More than half of MoneyLion borrowers see a 42 point increase in their credit score after about 60 days.2. Your payments are reported to all three major credit bureaus: Equifax, Experian and Transunion.
42 points can be a BIG DEAL. It can mean the difference being approved or declined for a credit card or loan. It can help you obtain a larger loan or credit line. And it may help you receive dramatically lower interest rates and fees, which could be worth thousands of dollars! Short of paying off all of your debt, there are few ways to achieve such a large score increase in just 60 days.
(Of course, on-time payments are key to improving your credit score. Late or missed payments on MoneyLion Credit Builder Plus, or any other outstanding loans or credit cards, could cause your score to fall.)
Start building your credit and savings >>> Check out MoneyLion Credit Builder Plus
Is MoneyLion legit?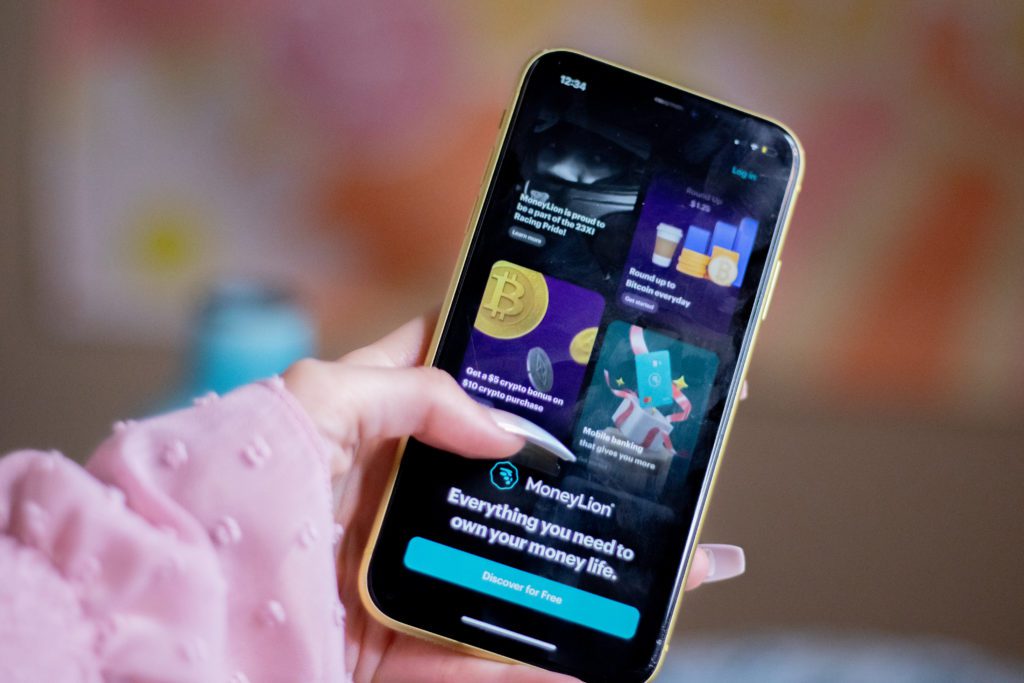 Your money is safe with MoneyLion. The company was founded in 2013 and is a publicly traded company, listed on the New York Stock Exchange. MoneyLion is a virtual personal finance Swiss Army knife, with tools for borrowing, investing, banking, credit monitoring, and more that you'd need several similar apps to replace.
MoneyLion has a 4.7 rating in the App Store with over 91,000 reviews and a 4.4 rating on Google Play with more than 76,000 reviews. The company is rated 4.75 out of 5 with the Better Business Bureau, based on 3,790 reviews.
The funds in your Credit Reserve Account are held by Drivewealth LLC, member SIPC and FINRA, so your account is covered for up to $250,000.
Get funds while you save and build credit >>> Check out MoneyLion Credit Builder Plus
Watch: How MoneyLion Credit Builder Plus can help your credit score
WAIT! High overdraft fees aren't the only way your bank is costing you money.
With inflation overheating, you've probably heard that interest rates are climbing sharply. That means that for the first time in years, it's a great time to shop around for a high interest savings account.
The national average interest rate for savings accounts is currently 0.23% APY – that means that if you have $2,500 in a savings account, you'd earn just $5.76 after one year! Move those hard-earned savings to an FDIC-insured bank paying 3.50% APY and you'd earn $81.73 more!
Don't let your hard-earned savings sit there doing nothing. Check out the rates that you can earn at other banks:
Latest posts by Mitchel Harad
(see all)
When you apply for CreditBuilder Plus, MoneyLion will perform a soft credit pull to review certain financial information. This soft inquiry has no impact to your credit score and may or may not be recorded in your credit reports depending on the bureau. This is unlike a hard credit pull which affects your credit score and can appear on your credit report for two (2) years. Credit score improvement is not guaranteed. A soft credit pull will be conducted that has no impact to your credit score.
Credit score improvement is not guaranteed. A soft credit pull will be conducted that has no impact to your credit score. Credit scores are independently determined by credit bureaus. Data was sourced from credit score data from over 74,000 Credit Builder Plus members with an active loan between August 7, 2019, and February 18, 2021. Credit score improvement is not guaranteed. Credit scores are independently determined by credit bureaus. MoneyLion is not a Credit Services Organization. Credit Builder Plus is an optional service offered by MoneyLion