Editor's Note: Overdraft Apps provides detailed product reviews and recommendations based upon extensive research and our own hands-on testing. We may earn a referral fee when you sign up for or purchase products mentioned in this article.
Great news if you're a Huntington Bank customer – the bank announced a significant reduction in overdraft fees and NSF fees, effective July 2022. Huntington also debuted Instant Access, a new feature that will give Huntington customers immediate access to up to $500 from check deposit
| | | | |
| --- | --- | --- | --- |
| Fee | Cost | Max. Overdrafts Per Day | Max. Daily Cost |
| Huntington Overdraft Fee | $15 | 3 | $45 |
| Huntington Insufficient Funds Fee | $15 | 3 | $45 |
| Huntington Transfer Fee | $12* | Unlimited | Unlimited |
*If you link your Savings, Money Market account, or Credit Card, transfer fees are $0
In this guide, we'll show you how much Huntington Bank charges in overdraft fees, how much Huntington will let you overdraft at ATMs and on your debit card, and show you how to access fast cash without putting yourself at unnecessary financial risk. Go to: huntington.com
Read on to learn about Huntington's $50 Safety Zone, 24-hour grace period, and much more.

Why have 14 million people ditched their high-fee bank for Chime?
Chime is a financial technology company, not a bank. Banking services and checking account provided by The Bancorp Bank, N.A. or Stride Bank N.A.; Members FDIC.
What We'll Cover:
What is Huntington's overdraft policy?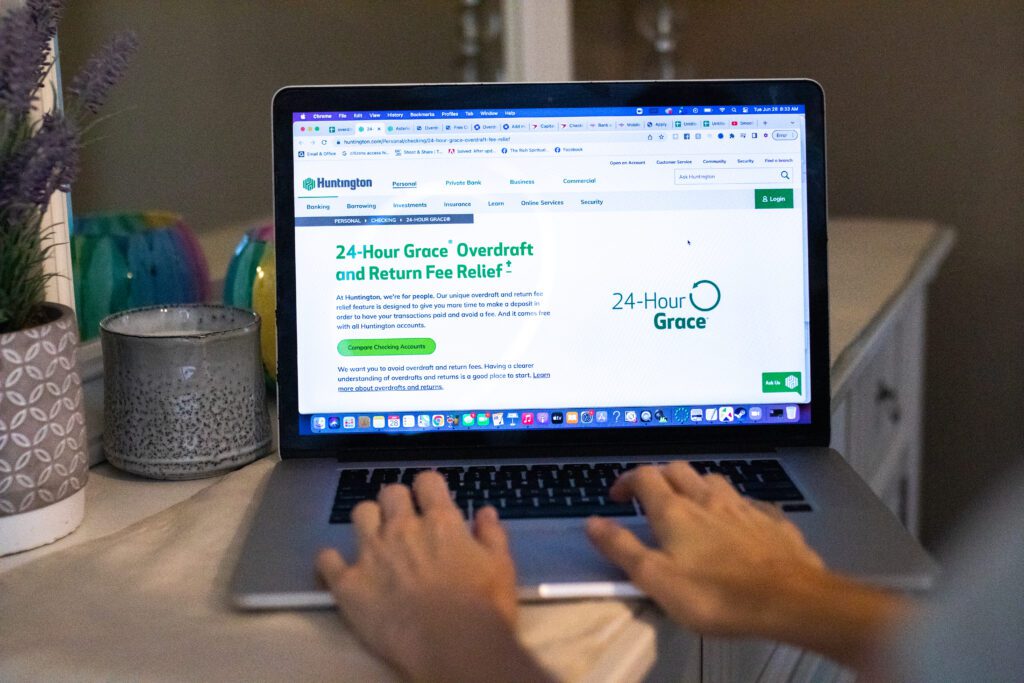 Huntington pays overdrafts when you don't have enough money in your account to cover a transaction. Whether weekly groceries, your recurring Netflix account, or an urgent bill, this puts your account into a negative balance, and you'll incur a fee to cover the bank's transaction.
Huntington allows overdrafts on the following transactions, at their discretion:
Checks (or transactions made using your checking number)
Automated bill payments (e.g. credit card payments or utility bills)
Huntington allows opt-in overdrafts on the following transactions:
ATM withdrawals
Non-recurring debit card transactions (e.g. groceries)
Huntington Bank's overdraft coverage is offered at their discretion, regardless of whether you have opted-in for overdraft protection. To support their customers, Huntington does offer a range of services to avoid overdraft fees, so read on to find out more…
Learn more about Huntington's overdraft terms here.

How much are Huntington's overdraft fees?
Huntington charges a $15 overdraft fee per transaction – recently reduced from $36.
Overdrawing multiple times per day will incur multiple overdraft fees. You will be capped at three fees each day for a maximum total of $45.
If your account remains overdrawn for five business days, you will be charged a $25 fee on the next business day, and again every five business days up to a maximum of four fees – totaling $100.
According to Huntington's overdraft fee disclosure form, if you fail to deposit funds in your account and return your balance to zero within 60 days, your account will be closed. This applies even if your account is overdrawn within the $50 Safety Zone.
As a customer of Huntington Bank, you have two overdraft protection features working in your favor.
$50 Safety Zone: If you overdraft up to $50, you won't be charged an overdraft fee
24-Hour Grace Period: If you overdraft more than $50, you have until midnight Central Time the next day to deposit funds in your account before being charged an overdraft fee.
*As a Huntington customer, these overdraft fee relief features come included at no extra cost with all personal checking, savings, and money market deposit accounts.

Looking to skip overdrafts entirely? Explore our list of banks that let you overdraft right away
WAIT! High overdraft fees aren't the only way Huntington Bank is costing you money.
With inflation overheating, you've probably heard that interest rates are climbing sharply. That means that for the first time in years, it's a great time to shop around for a high interest savings account.
Huntington Bank savings accounts currently pay just 0.01% APY1 as of 11/22/2022. That means that if you have $2,500 in a savings account, you'd earn just $0.25 after one year! Move those hard-earned savings to an FDIC-insured bank paying 3.50% APY and you'd earn $87.49 after one year, and some banks now pay even higher rates!
Don't let your hard-earned savings sit there doing next to nothing. Check out the rates that you can earn at other banks:
What is Huntington Bank's overdraft withdrawal list?
"My account balance is low but I need to grab some cash, how much can I withdraw from an ATM?"
If you're out and about and need fast cash, you'll want to know how much Huntington will let you overdraft at an ATM. The daily ATM withdrawal overdraft limit is at the discretion of Huntington Bank and will likely be based on your account history, balance, and usage.
To overdraft at an ATM, you'll need to opt-in and authorize Huntington to pay ATM overdrafts. As a Huntington customer, you can choose from:
"Opt-In": Yes. I want Huntington to authorize and pay overdrafts on ATM transactions.
"Opt-Out": No. I do not want Huntington to authorize and pay overdrafts on ATM transactions.
If you do not explicitly allow Huntington to overdraw ATM transactions, your choice will be "Opt-Out".
If you choose to authorize ATM overdrafts, this will incur Huntington's standard $15 overdraft fee and is capped at a maximum of three per day for a total of $45 in fees. These fees apply whether you're taking out $50 or $500.
Looking to authorize ATM overdrafts? Choose from the following options:
Visit your local Huntington branch and chat with a team member.
Log in to huntington.com and click on 'Overdraft Options' on your profile tab.
Call (800) 445-3658 24 hours a day, 7 days a week to arrange ATM overdrafts.
You can cancel ATM overdrafts and opt out of Huntington overdraft protection using the same methods listed above. Huntington Bank may take up to 3 business days to process your authorization or cancellation request.
To speak to a Huntington customer service rep, click here for contact details.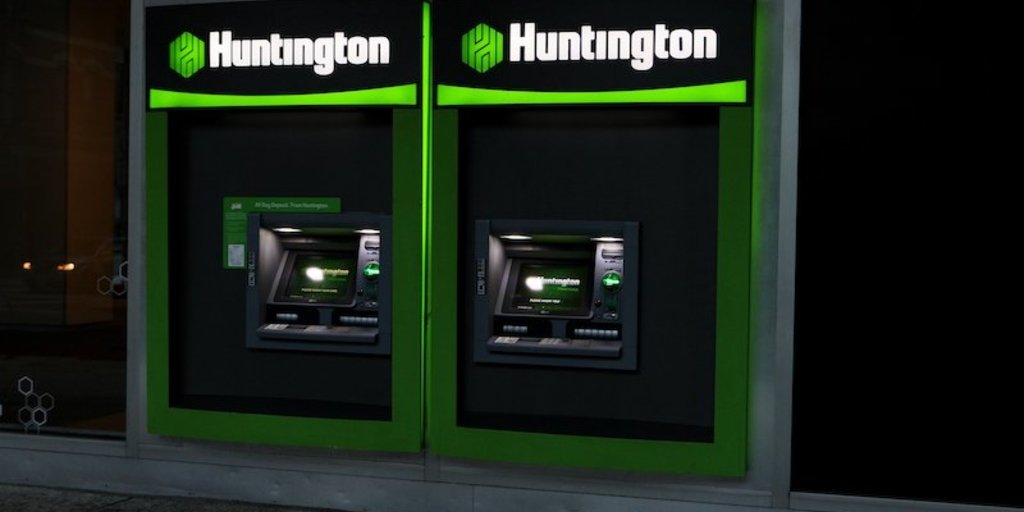 Does Huntington charge NSF fees?
Yes.
Huntington Bank charges a $15 returned item fee, or insufficient fund fee (NSF). This was also recently reduced from $36 per NSF transaction.
This occurs if you don't have enough money in your account and the transaction is declined.
For example, let's say you hired a painter to help add a splash of color to your home. You write a $1,000 check for their painting services but you don't have sufficient funds in your checking account. When your painting contractor tries to deposit that check, Huntington Bank may return the check stamped with "NSF" and deduct $15 from your account in NSF fees.
Can you get a Huntington overdraft fee waived?

Banks collect more than $30 million in overdraft fees each year, so you may think it's impossible to convince your bank to reverse course on an overdraft fee – but it is possible to get your fees waived, refunded, or reduced.
Banks don't typically make public their policy on overdraft fee refunds, but there is a simple way to request help as a Huntington Bank customer.
How?
Just ask them.
Banks are aware that customers face financial challenges and that cash shortages are a part of life. Picking up the phone and speaking to a Huntington customer service rep will help get the ball rolling if you're facing an overdraft or NSF fee you'd like to wipe off the ledger.
The ideal approach is to be polite and request to remove the fee or charge. While this tactic won't work multiple times, your bank may be willing to wipe one or more overdrafts or NSF fees per year. This approach works best if you're a loyal customer with a strong history. You are worth more to your bank as an ongoing customer than a one-time fee, making it possible to waive or refund Huntington's $15 overdraft fee to keep you on board.
Get in touch with Huntington Bank general customer service at (800) 480-2265.
How to avoid overdraft fees with Huntington
While a little extra cash can come in handy, overdraft fees are not shared evenly by all customers. 9% of account holders were responsible for 84% of overdraft fees last year.
If you're looking to access the cash you need to pay bills and meet your financial obligations, there are ways to avoid overdraft and NSF fees as a Huntington Bank customer.
Here are three alternative strategies to ensure you're not stung with unnecessary overdraft fees:
➤ Take advantage of Huntington's overdraft support services
Major banks continue to change their overdraft policies to reduce the financial burden on customers – and Huntington Bank is no exception.
As a Huntington customer, you have access to multiple tools and services to help you avoid overdraft and return fees. These include:
Link a Savings Account or Money Market Account: Money is automatically transferred (if you have sufficient funds in your linked account) to cover overdrafts. With a transfer fee of $0, you can avoid fees entirely.
Link a personal credit line: Money is automatically transferred (without needing sufficient funds) to avoid fees and charges.
Standby Cash: Instantly borrow $100 to $1,000 with no interest or fees, and pay back the amount over 3 months. You'll need $750 or more in monthly deposits to a Huntington checking account for three consecutive months to qualify.
Huntington Heads Up: Access real-time insights and alerts on your spending to stay on top of upcoming bills, renewals, payments, and fees.
All Day Deposit: Take extra time to return your balance to zero – up until midnight when depositing through ATMs or your Huntington mobile app – before being charged overdraft or return fees.
➤ Access up to $250 instantly with no interest from Albert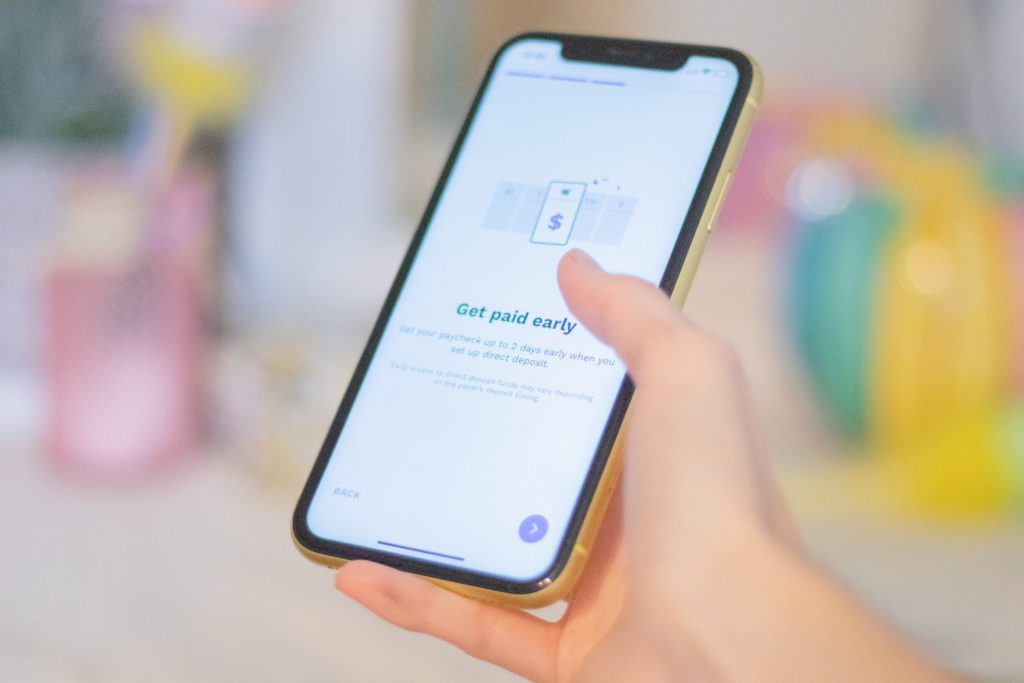 As a Huntington customer, you've got a range of tools to help you manage overdraft fees. But what if you want to avoid paying overdraft fees entirely?
The rise of cash-flow management apps means you can get the cash you need and step off the overdraft fee carousel. Apps like Albert allow you to get cash advances up to $250, and there's no interest and no credit check.
Best of all, downloading and using Albert is 100% free, and you don't need to switch your direct deposit if you don't want to. The app provides you with real 'Albert Geniuses' who can help you with your financial questions as well as cash advances up to $250 (which you can request up to 3 times per pay period).
There's zero interest on the money you borrow, and the funds you owe are automatically deducted when your next paycheck lands – though you can set this to be earlier or later.
Want up to $250 with just a few taps? Check out Albert Now
➤ Claim fast cash with a cash advance app
Need a little extra cash to get you through until payday?
Cash advance apps are growing in popularity as customers look to move away from unnecessary bank fees.
Apps like PockBox allow you to borrow up to $2,500 (or 10x the standard amount offered by most cash advance apps) regardless of your credit situation and receive funds fast. With no long questionnaires, you can be done in 5 minutes, which come in handy when you need emergency cash instantly.
Short-term borrowing isn't a long-term solution. But for situations when you need reliable, fast cash, apps like PockBox make sure you meet your obligations without being stung with further late fees, charges, or inconvenience.
CLICK HERE FOR UP TO $2,500 FAST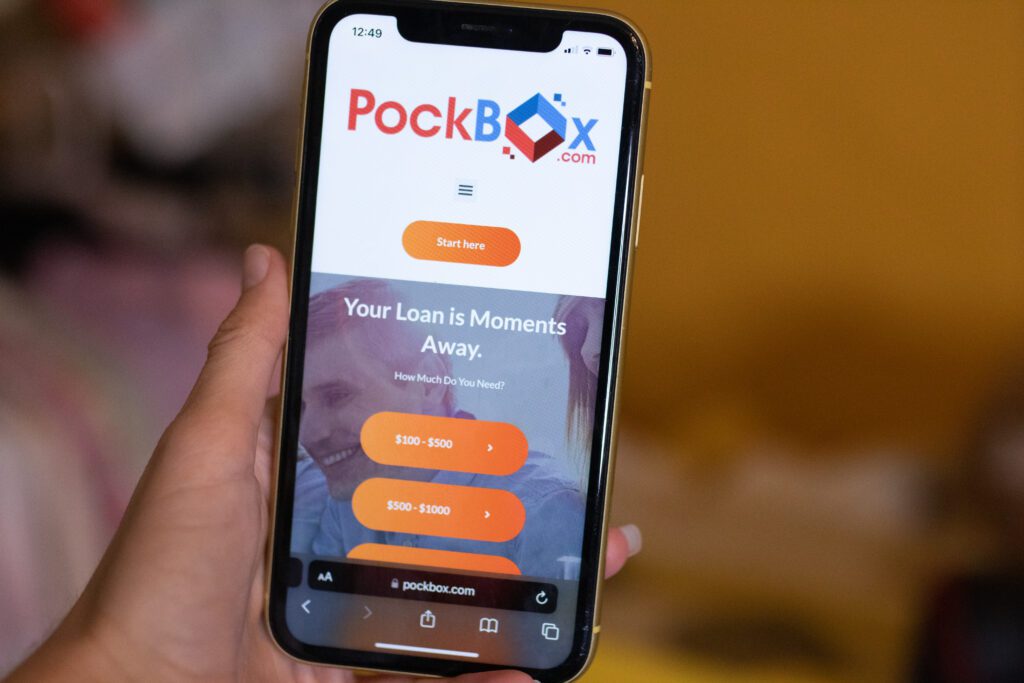 Final thoughts and what to do next…
Whether you've got a cracked iPhone that needs replacing, an urgent car repair, or you're a little short on gas money, overdrafts can provide a quick solution to your cash shortage.
However, at $15 for every overdraft and return fee, it can quickly add up and turn your cash shortage into a serious financial problem. As a Huntington Bank customer, it helps to know services like the $50 Safety Zone and 24-Hour Grace Period can help you manage your overdraft fees.
But if you'd prefer no-fee options, check out:
As frustrating as overdraft fees are, they're also easy to avoid when you know your options. Take advantage of what you've learned in this guide and you can kiss overdraft and return fees goodbye for ever.
Watch: Huntington Bank adds early payday feature to help customers avoid overdrafts
Latest posts by Alexander Porter
(see all)
Chime SpotMe is an optional, no fee service that requires a single deposit of $200 or more in qualifying direct deposits to the Chime Checking Account each month and Visa debit card activation. All qualifying members will be allowed to overdraw their account up to $20 on debit card purchases and cash withdrawals initially, but may be later eligible for a higher limit of up to $200 or more based on member's Chime Account history, direct deposit frequency and amount, spending activity and other risk-based factors. Your limit will be displayed to you within the Chime mobile app. You will receive notice of any changes to your limit. Your limit may change at any time, at Chime's discretion. Although there are no overdraft fees, there may be out-of-network or third party fees associated with ATM transactions. SpotMe won't cover non-debit card transactions, including ACH transfers, Pay Anyone transfers, or Chime Checkbook transactions. See terms and conditions.