Editor's Note: Overdraft Apps provides detailed product reviews and recommendations based upon extensive research and our own hands-on testing. We may earn a referral fee when you sign up for or purchase products mentioned in this article.
30 SECOND SUMMARY: Dave makes it easy and affordable to get an instant cash advance for up to $500 (in under a minute!), plus a number of features to help you build your credit and unlock extra income. A Dave cash advance may help you save hundreds of dollars in overdraft fees per year and with a monthly fee of just $1, we can see why 10 million people are already using the Dave app. Read on for our full Dave app review.
Need $500? Check out Dave for yourself 👈
Is Dave Legit?
Launched in 2017, the Dave money app was one of the first low-cost cash advance apps to provide a cheaper alternative to costly overdraft fees or payday loans.
Dave offers a bunch of features that make it easier to manage and access your money (and could save you hundreds of dollars a year). This includes automatically rounding up purchases to the nearest dollar to go towards the goal of your choice, up to 15% cash back on select purchases, plus Dave cash advances.
Although dozens of competitors have popped up offering similar features, Dave is a safe and legit app used by 10 million+ people.
Does that make Dave the best cash advance app for your needs?
Let's take a closer look.
Our Favorite Feature: Dave's $500 Cash Advances
Dave is famous for offering fast cash advances for up to $500 with no interest, no credit checks 1
To get your funds instantly (we're talking under a minute), you can have your Dave ExtraCash advance sent to a Dave Debit MasterCard®. With a Dave Debit Mastercard, you can access cash-back offers for up to 15% at dozens of popular retailers and restaurants, as well as some valuable special offers from time to time – such as 50% back on your next order at Shake Shack or 10% back on your next purchase from Sam's Club.
2
Or, have your cash advance sent to your existing debit card or bank account. If you're wondering how long it takes Dave to deposit money, you'll need to wait 2-3 business days. On the flipside, you don't have to move your direct deposit to a new account, like some cash advance apps require.
Your Dave Extra Cash advance will automatically be repaid when you receive your next paycheck, so you'll need to pay it back all at once, usually in less than 14 days.
But don't worry if you're a little slow in repaying your advance – Dave doesn't charge any late fees!
🤓 Overdraft Apps Tip: Need a longer repayment period? Check out these alternative $500 instant loan apps instead.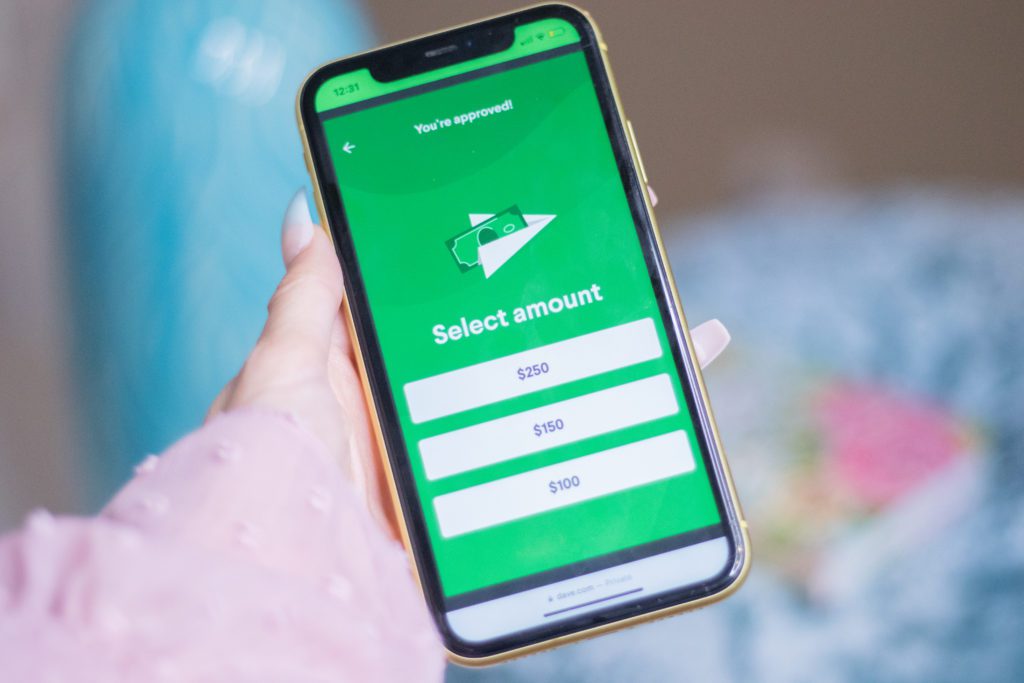 What is the Catch with the Dave Money App?
Though Dave has no credit check, there are a few key requirements to be eligible for an ExtraCash advance.  Through a safe and secure connection to your bank account via Plaid (you just need to sign in to your account), Dave will analyze a number of factors to determine if you're qualified for an advance and your cash advance limit.  
These include:
At least three recurring deposits, such as direct deposit of your paycheck
Your income history and spending patterns
Your bank account must have a minimum 60-day history and a positive balance
To qualify for a larger cash advance limit, your account needs to show at least $1,000 in monthly deposits
Your advance limit is recalculated daily, so reapplying after you have made a deposit into your bank account or are closer to payday may increase your approved cash advance amount. You can turn on daily notifications of your cash advance limit in the Dave app.
You can get a Dave cash advance as soon as you sign up and receive your cash advance almost instantly.
Unlike other money borrowing apps that cap your first advance at as little as $20, you may qualify for the full $500 cash advance limit right away. You can also use multiple cash advances in a month but can only have one outstanding at a time.
Get a cash advance for up to $500 instantly >>> Check out Dave 👈
How Long Does It Take Dave to Deposit Money?
Dave offers three ways to access your money, with varying speeds and fees, depending on the size of your advance.
Dave Spending account – Get your funds in seconds! Express fees range from $1.99 to $9.99, depending upon the size of your advance.
External debit card – Funds are sent express to your debit card and are ready within 1 hour. Fees range from $2.99 to $13.99.
External bank account – Funds are sent as a bank transfer, and you will receive the funds in up to 3 business days. There is no fee.
Dave also invites an optional tip, which it says will, "help provide an equal financial playing field to Dave's millions of members." As Dave is a for-profit company, it's unclear how this directly helps other users, though Dave does make a contribution to Feeding America for each tip it receives; Dave has funded over 53 million meals.
According to Rebecca Stumpf from Credit Summit, the devil is in the details. She explains…
"You also need to watch out for "suggested" tipping. These apps can be lifelines for borrowers who can't make it to the next payday. They're an excellent way to avoid using payday loans and potentially getting stuck in a debt cycle. However, many apps "suggest" a tip that's in the range of 300% to 400% APR. You do not need to follow the suggestions. You technically don't have to tip at all."
Whether or not you make a tip and the amount of the tip have no impact on your ability to access future cash advances.
🤓 Overdraft Apps Tip: Dave's NEW cash reload options allows you to easily deposit cash directly into your Dave Spending Account for free at CVS and Walgreens or find 90k other stores in the U.S. right from the app.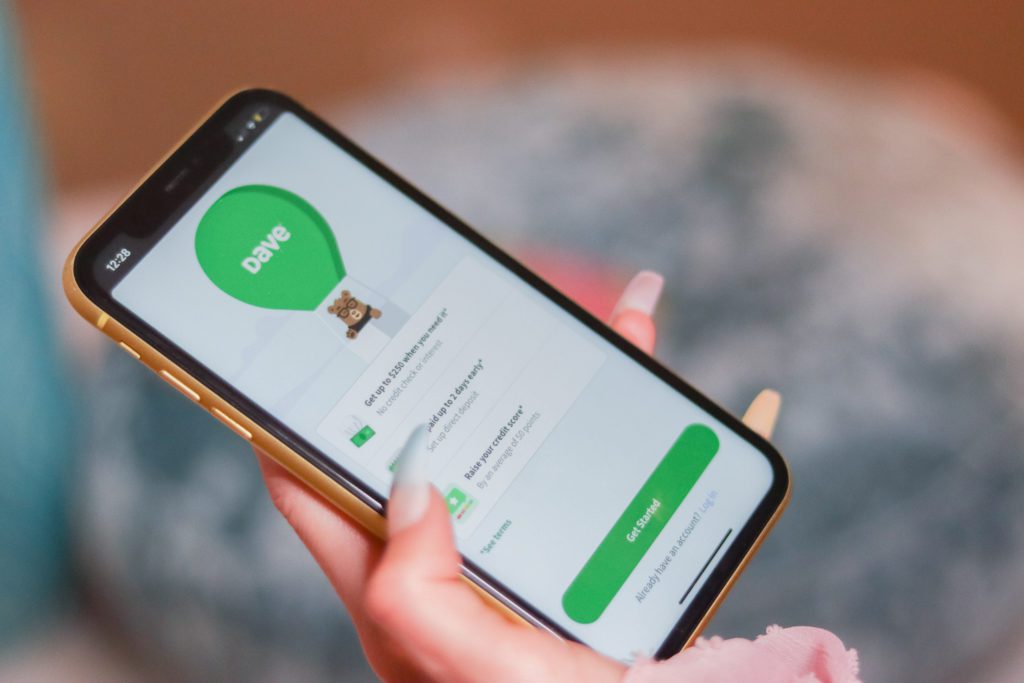 How Much Does a Dave Cash Advance Cost?
You'll need to subscribe to Dave for $1/month to access cash advances with no interest or late fees to worry about – making this one of the more affordable cash advance app fees.
This subscription also includes access to account monitoring, notification services, budgeting, and a connection to your external bank account.
While a Dave cash advance has no direct fees or interest, the cost of an advance can add up. If you take out a $100 cash advance for one week, sign up for Dave's subscription plan for $1 per month, pay the $5.99 Express Fee, and make a $10 tip, you'd incur $17 in costs, which works out to a whopping 885% annual percentage rate, which is well above what many payday lenders charge!
Of course, $17 may be a significantly lower cost than incurring overdraft fees and late payment fees.
Get a cash advance for up to $500 instantly >>> Check out Dave 👈
How to Get paid early with Dave
You can access your Dave cash advance without moving your direct deposit or setting up a new bank account. However, Dave does offer bank accounts (through a partnership with FDIC-insured Evolve Bank and Trust; Dave is not a Bank.) that come with a number of benefits.
There's no minimum balance and no monthly fee for a Dave account. Once set up, you can access funds through a Dave debit card and a network of over 30,000 fee-free ATMs; you can also cash checks via the Dave app.
If you do set up direct deposit with your Dave spending account, you'll gain access to several additional features. Most notably, you can access your paycheck two days early.
You can also boost your credit score by enrolling in LevelCredit for one year at no charge. (Dave claims this is a $100 value on its website, though LevelCredit lists its pricing at $6.95 per month – $84 per year, and coupon codes are widely available online).
LevelCredit, which is now a part of Self Financial, will report your rent and some other regular bill payments to major credit bureaus, which can improve your credit score.
Additional features of a Dave spending account are Dave's automated budgeting tools and some cash-back offers available when you use your Dave debit card at selected stores and restaurants through the Dave Rewards program.
Get a cash advance for up to $500 instantly >>> Check out Dave 👈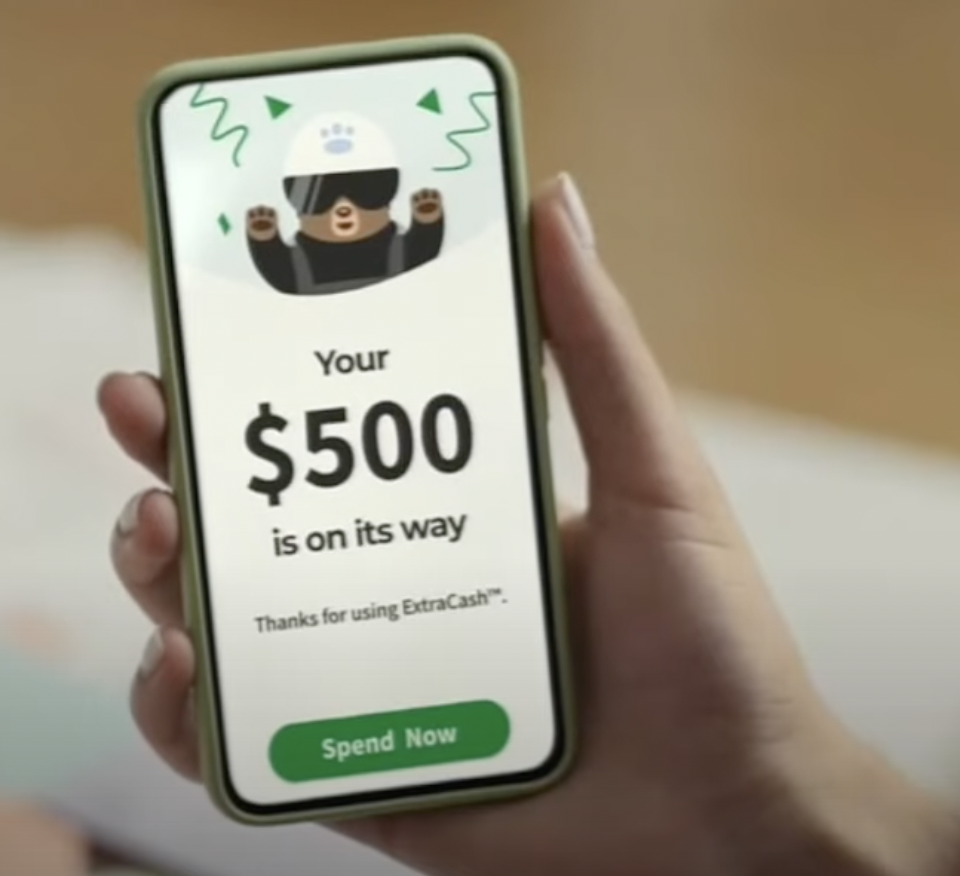 Frequently Asked Questions About the Dave App
Can you overdraft your Dave card?
No. Dave does not allow you to overdraft your account.
If your balance is low, you may be unable to use your Dave debit card to make an ATM withdrawal or purchase. Since you may need to wait up to three days for a cash advance from Dave (or up to 8 hours if you pay the Express Fee), you could find yourself in a lurch if you are unexpectedly out of cash and need to pay for something.
Several other apps, such as Current Overdrive and Chime SpotMe, offer instant overdrafts via debit card purchases of up to $200 without any fees or tips.
Is subscribing to Dave worth it?
Dave pioneered free/low-cost cash apps to help consumers avoid paying costly overdraft fees, which typically cost about $35 and can quickly surpass $100 a day if you don't pay close attention to your bank balance.
Compared to those punitive fees, a $1/month subscription and perhaps a bit more for Express Fees and tips is certainly still a bargain. And ExtraCash is not a costly "Dave payday loan" – there's no interest or rigid repayment terms that can quickly trap you in a cycle of debt.
Dave is a safe choice, and we gave the Dave app a mostly positive review. However, the competition hasn't been standing still, and a number of apps like Dave now offer similar features and can get you the cash you need faster and with no fees.
Check out a few top competitors:
Watch our Dave Cash Advance App Review
WAIT! High overdraft fees aren't the only way your bank is costing you money.
With inflation overheating, you've probably heard that interest rates are climbing sharply. That means that for the first time in years, it's a great time to shop around for a high interest savings account.
The national average interest rate for savings accounts is currently 0.23% APY – that means that if you have $2,500 in a savings account, you'd earn just $5.76 after one year! Move those hard-earned savings to an FDIC-insured bank paying 3.50% APY and you'd earn $81.73 more!
Don't let your hard-earned savings sit there doing nothing. Check out the rates that you can earn at other banks:
Latest posts by Mitchel Harad
(see all)
1ExtraCash™ is a DDA account with overdraft utility that is subject to eligibility requirements. Taking an ExtraCash™ advance will make your account balance negative. Express delivery fees apply to instant transfers. See the ExtraCash™ Account Agreement for more details.
Rewards are not offered by Evolve Bank & Trust, but instead are offered and managed by Dave, Inc in partnership with Figg. For full terms, see

Dave Terms of Use

.