Editor's Note: Overdraft Apps provides detailed product reviews and recommendations based upon extensive research and our own hands-on testing. We may earn a referral fee when you sign up for or purchase products mentioned in this article.
Financial emergencies often seem to strike when you're least prepared for them. If you ever find yourself caught off guard, cash advance apps like Gerald can be a good solution. They're one of the best ways to get some quick cash for cheap.
However, these apps are popping up so rapidly that it's often tough to figure out which ones deserve your business. Many are too expensive, slow, or unreliable to make good on their promises.
This comprehensive Gerald Wallet app review will help you determine whether it's one of the apps that's worth using. Let's look closely at how it works, how much it costs, and whether you can trust it.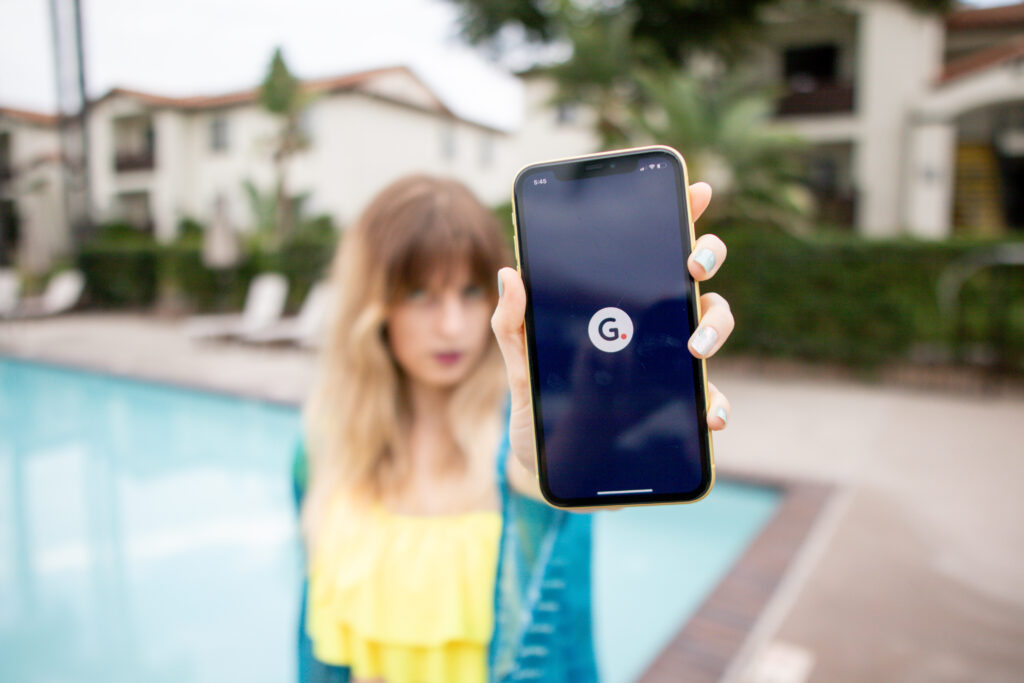 What is the Gerald Wallet App?
Gerald Wallet is a cash advance app you can use to borrow up to $215 when you need it with no credit check and no interest charges. That's pretty standard, but Gerald also doubles as a mobile banking app with a variety of other interesting features:
Bank Account and MasterCard: Gerald provides a free FDIC-insured checking account and virtual debit MasterCard. You can earn up to 0.25% cash back when you use the card to pay certain household bills.
Get Paid Early: Unlike most cash advance apps, Gerald offers a second way to get money when you're in a bind. If you link your direct deposit to your Gerald checking account, you can access up to half of your next paycheck before it reaches your account, as long as you've already earned the funds.
Bill Tracker and Autopay: Gerald reviews every account you link to the app to track your subscriptions, helping you find all your bills in one place. It can also send alerts to let you know when they're coming, and if you're running low on funds, it'll let you use an advance or early paycheck to cover the expense.
How Do Gerald Cash Advances Work?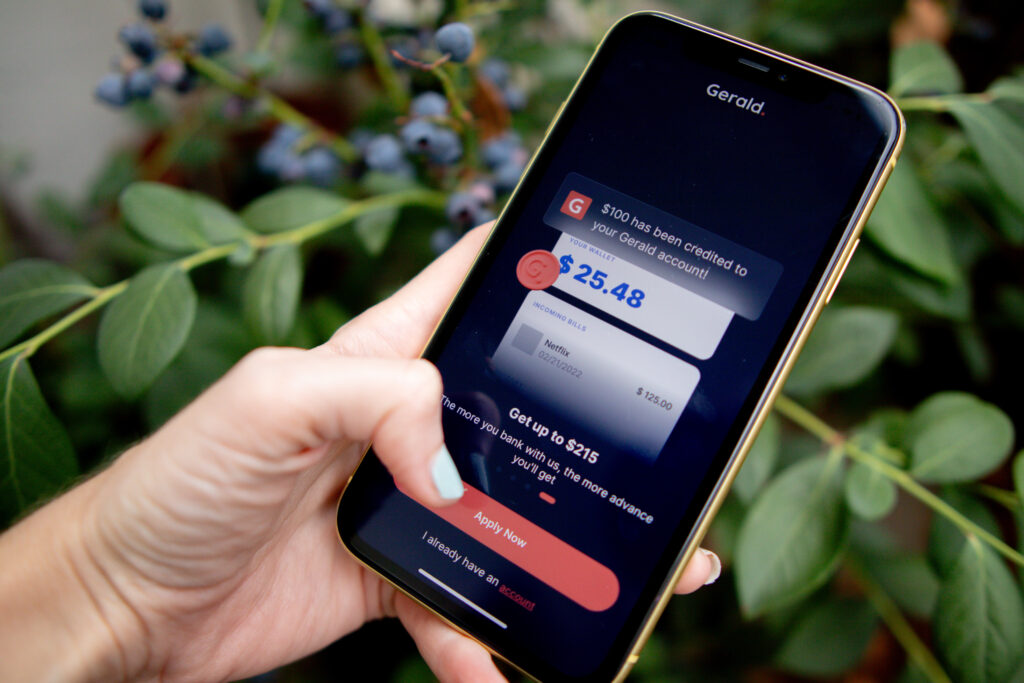 To get a Gerald cash advance, you first need to get the mobile app. You can download it from either the App Store or Google Play, after which it'll require that you create a profile before you can get started.
The sign-up process is more intensive than most. Gerald asks for a lot of personal information that other cash advance apps don't, such as your employment status, primary income source, and Social Security Number (SSN).
Once you provide all of those details, you must connect a bank account to your Gerald profile that meets the following requirements:
Has a positive current balance
Is older than three months
Shows consistent payroll deposits of $100 or more
Has a history of money left over after each payday
With that done, you should be able to apply for a cash advance, but Gerald will need to analyze your data to give you a decision, which can be a slow process. It took them a day to get back to us when we tested their product ourselves.
While it's difficult for gig workers to qualify for a cash advance with most apps which have trouble analyzing inconsistent paydays and deposit amounts, Gerald is quite welcoming to independent contractors. Gerald is one of the few apps to openly solicit Uber and DoorDash drivers to apply for a cash advance.
Unfortunately, meeting the eligibility requirements doesn't guarantee you'll qualify for an advance. And even if you do receive an offer, it's unlikely to be for $215. Customer reviews usually report amounts closer to between $50 and $60.

However, connecting multiple bank accounts to Gerald can boost your chances of getting a higher advance. Using Gerald in responsible ways can too, such as making timely payments and increasing your linked account balances.
Once you receive a cash advance offer, there are three ways to collect your funds:
Instant: You can pay an express fee to have your funds instantly posted to a debit card you've linked to Gerald.
Standard: You can skip the express fee and wait three to five business days for the funds to hit your linked bank account.
Amazon: Gerald offers a unique feature where you can use your cash advance to directly pay for new purchases on Amazon. It requires quite a few extra hoops, though, which Gerald details in its 15 step instructions.
Unfortunately, the cash options tend to work differently than Gerald promises. The instant transfer tends to work intermittently at best, with many reviewers reporting that it was an option for their first advance but unavailable for the second.
Meanwhile, the standard transfer often takes longer than three to five days to process. In many cases, it takes seven whole business days to come through, in which case the advance is effectively useless.



How Much Does a Gerald Cash Advance Cost?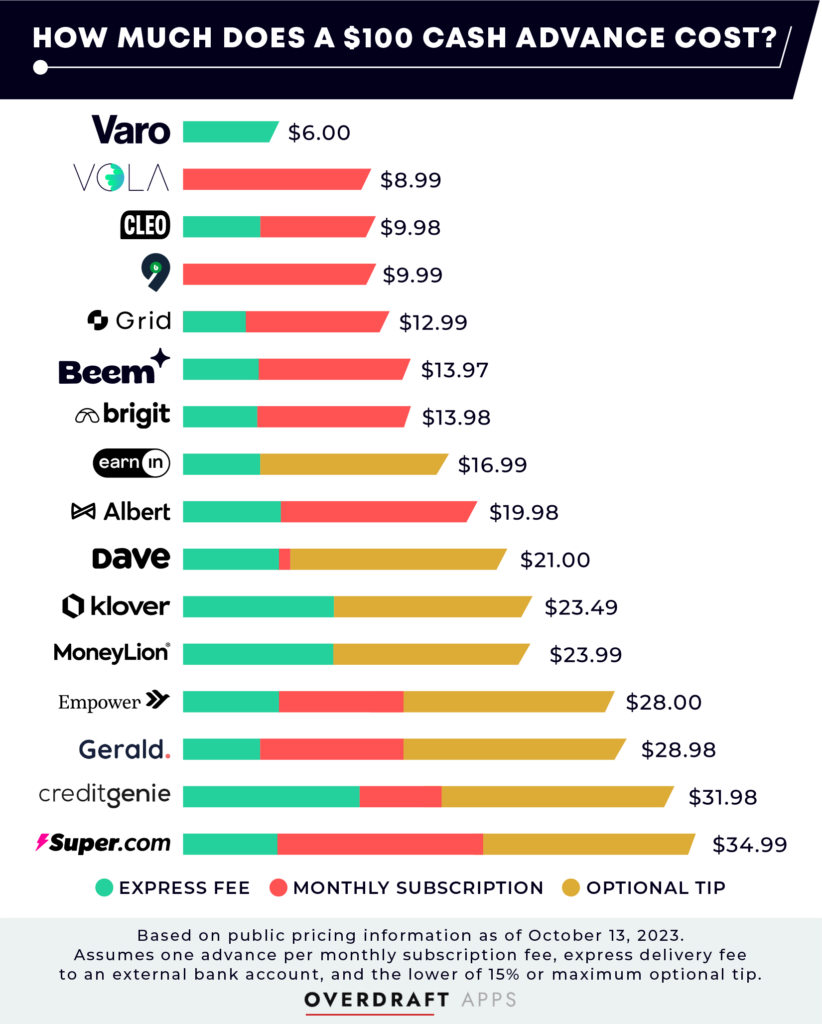 Like much with the Gerald app, cash advance pricing isn't as clear and simple as it could be.
You must subscribe to Gearld's Premium Plan to access most of the mobile app's features, including its cash advances. The Premium Plan has a $9.99 monthly subscription fee, and you'll need to agree to it prior to seeing if you qualify for a cash advance
To use the instant delivery option for cash advances, you must pay a $3.99 express fee. However, you must also link a debit card to the software, and customer reviews indicate that Gerald's app often has issues letting you complete the process.
Like many other cash advance apps, Gerald seems to give its users the option to tip for its services. These are optional and shouldn't affect your ability to qualify for an advance.
Due to these extra fees, Gerald is one of the more expensive cash advance apps. Assuming you want instant delivery and leave a 15% tip, a $100 cash advance would cost you a $9.99 monthly membership fee, a $3.99 express fee, and a $15 tip, which equals $28.98. For context, we found the average cost of a $100 cash advance to be $15.35, so Gerald ranks as one of the costliest apps from which to borrow $100.
You can reduce this cost by skipping the tip and by planning ahead to avoid the express fee (though you may be in for a longer wait than you'll have with most other apps.) If you want to use your Gerald advance to pay for Amazon purchases, you can do this through the free plan, with no fees.
Gerald is free to download and does not charge interest or late fees.
Is the Gerald App Legit?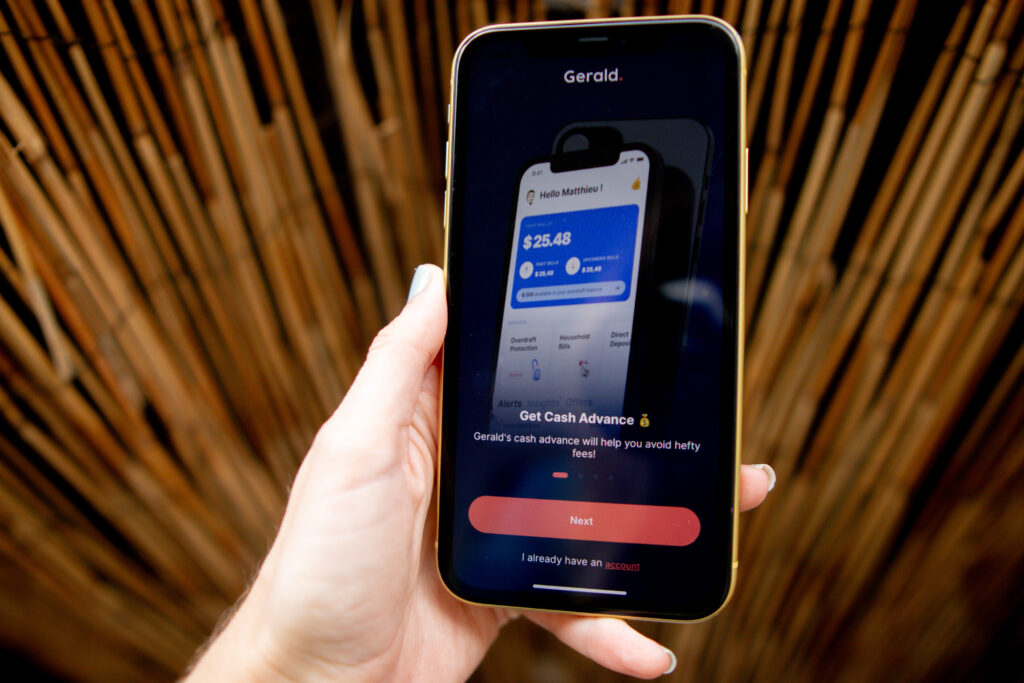 Gerald seems to be a legitimate company with good intentions. It gets 4.3 out of 5 stars on the App Store based on 7,000 ratings and partners with Solid's Sponsored Bank, Member FDIC, to offer its financial products.
Unfortunately, Gerald's execution leaves a lot to be desired. The system is clunky, slow, and breaks frequently, causing you to get stuck on certain screens and lose access to its features altogether. Of course, you still have to pay monthly fees when it's down.
Even its flagship service, the cash advance feature, is plagued with issues. Most significantly, every step in the process takes too long, including everything from getting approved to receiving your funds and getting credit for repaying it on time.
As mentioned above, even paying for faster results doesn't guarantee them. The instant delivery option isn't always available, and without it, you must wait three to five business days to get your cash advance funds. In many cases, it takes even longer.
Ultimately, based on our experience with the app and the sentiments in most customer reviews, you're probably better off getting a cash advance elsewhere. The extensive issues are reflected in Gerald's ratings on other platforms.
For example, it gets a 3.1 out of 5 stars on Google Play based on 2K ratings, and the Better Business Bureau gave it an F rating for the number of complaints against the company and its failure to respond to them.
Cash Advance Apps Like Gerald Wallet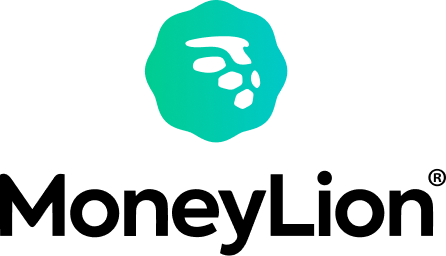 Why is MoneyLion one of our favorite cash advance apps?
Super speed - You could have up to $500 in your bank account in under 10 minutes!
No, No, No! - No credit check, no interest, no tips, no late fees
🏗️ 💳 💵 - Get the only credit builder loan that gives you up to $1,000 right away, with no hard credit check1
Slow delivery times, a clunky user experience and higher fees get in the way of some interesting features from Gerald. Fortunately, cash advance apps are becoming increasingly popular, so plenty of alternatives are available. Here are some of the options that perform better than Gerald:
PockBox: Gerald claims it can offer you as much as $215 per advance, but customers usually report that their borrowing limits are typically closer to $60. Unfortunately, that's not enough to cover most financial emergencies, but you won't have that problem with PockBox. It can help you explore loan offers for as much as $2,500! Just be aware that some options are more expensive than the typical cash advance.
Cleo: Gerald's instant transfer feature isn't always available, and its standard delivery takes three to five business days at best. More likely, it'll take closer to seven business days to receive your funds. If you want a faster alternative, give Cleo a try. You can use it to secure up to $250 in only a few minutes! It also has an amusing AI assistant with a lot of personality, capable of shaming you into managing your money more wisely.
Albert: Love the Genius Bar at the Apple Store? Albert's got its own version of real-human financial experts who can help you figure out the best approach for creating a budget you'll actually stick to, how to grow your savings, a plan of attack to pay off debt, and more. It's a pretty valuable feature…and it's in addition to Albert's no interest, no credit check cash advances for up to $250.
Genius money advice plus instant cash advances >>> Get started with Albert
Cash advance apps can be incredibly beneficial when you're living paycheck to paycheck. However, you have to choose one that can make good on its promises. Otherwise, it'll only make things worse.
Before you commit to an app, do your due diligence. There are plenty of options to consider, so take your time and shop around.
WAIT! High overdraft fees aren't the only way your bank is costing you money.
With inflation overheating, you've probably heard that interest rates are climbing sharply. That means that for the first time in years, it's a great time to shop around for a high interest savings account.
The national average interest rate for savings accounts is currently 0.23% APY – that means that if you have $2,500 in a savings account, you'd earn just $5.76 after one year! Move those hard-earned savings to an FDIC-insured bank paying 3.50% APY and you'd earn $81.73 more!
Don't let your hard-earned savings sit there doing nothing. Check out the rates that you can earn at other banks: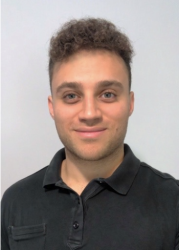 Latest posts by Nick Gallo, CPA
(see all)
When you apply for CreditBuilder Plus, MoneyLion will perform a soft credit pull to review certain financial information. This soft inquiry has no impact to your credit score and may or may not be recorded in your credit reports depending on the bureau. This is unlike a hard credit pull which affects your credit score and can appear on your credit report for two (2) years. Credit score improvement is not guaranteed. A soft credit pull will be conducted that has no impact to your credit score.