Editor's Note: Overdraft Apps provides detailed product reviews and recommendations based upon extensive research and our own hands-on testing. We may earn a referral fee when you sign up for or purchase products mentioned in this article.
"Are there apps that let me borrow money?"
At some stage, everyone will ask themselves that question. Whether you need a little extra to cover your bills, this month's rent or you want to splurge on yourself, it's nice to know when you have options.
Thankfully, long gone are the days when loans were only available from major banks and the lending process was reserved for certain individuals (and certain financial eligibility) only.
The consumer lending landscape has changed and it's not changing back.
Whether it is for a planned expense, an unexpected indulgence, or an emergency, you absolutely can get the funds you need from a loan. But you don't need to head to your local bank. You can download and use a money-borrowing app instead.
Loan apps are ideal for bridging your cash flow gaps and providing flexible funding options. So we've rounded up the top 9 money borrowing apps you should consider downloading.
What we'll cover: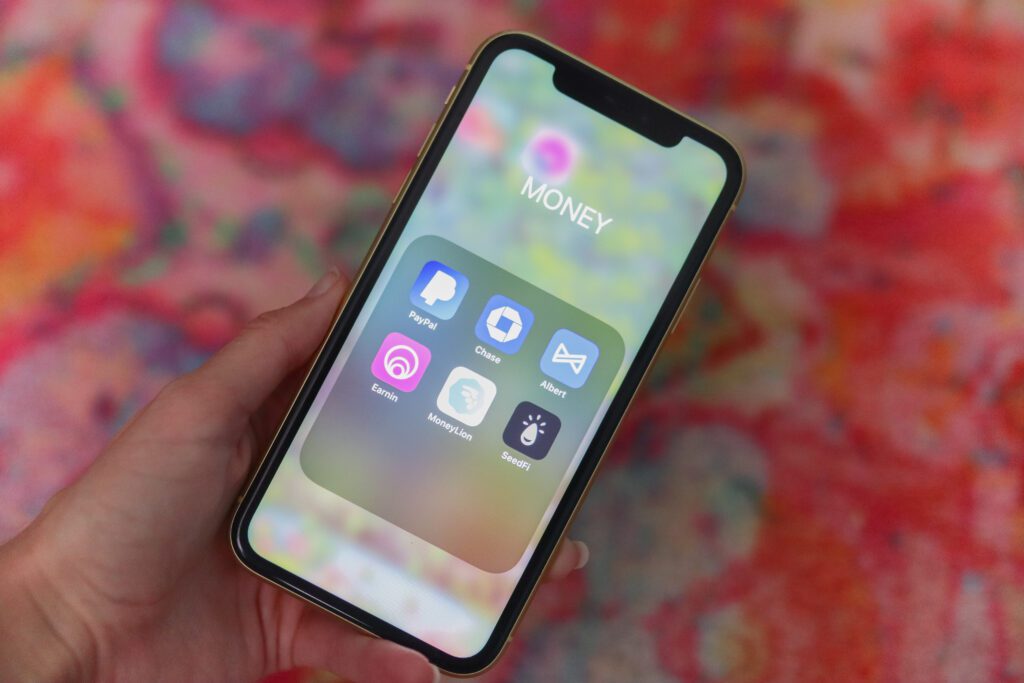 9 apps that let you borrow money
You're spoiled for options if you need to borrow money as loan apps come in all shapes and sizes.
Each app is slightly different in the way it works and with lending requirements, so you'll need to find the app that meets your individual requirements. Many will let you borrow $40 now and then increase the amount you can access to $200 or more with a little bit of good usage history. These are some of the apps we think you should take a look at:
#1. Albert – No interest cash advances for up to $250 + $150 signup bonus!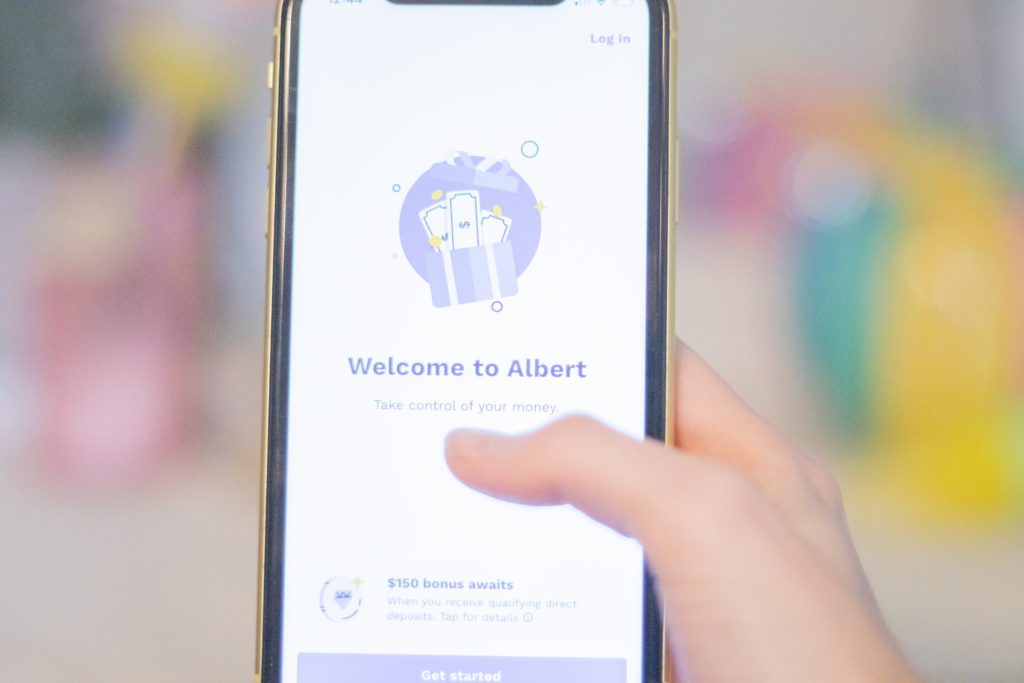 Albert offers cash advances for up to $250, which is amongst the largest amounts of any cash advance app, and they are totally free for most users! Albert doesn't charge interest or require you to subscribe to get cash advances. You can request money with just a few taps in the app, and have it sent to an Albert account in about ten minutes or two your bank account in three days with no fee. (You can have the funds sent to your bank account right away as well with an optional $6.99 express fee, the only cash advance fee that Albert charges.)
There is no credit check and Albert doesn't require you to move your direct deposit. You can qualify for up to three cash advances per pay period. Repayment is automatically set to the date of your next paycheck or benefits payment, but you can easily move this to be earlier or later. There are no late fees.
The free Albert app also gives you a great set of tools to help you manage your money, better understand your spending, and achieve your savings goals. Oh, and there's one more great reason to give it a try – you can get a $150 new account bonus for giving Albert a try!
No interest cash advances and a $150 new account bonus >>> Get the free Albert app
(The fine print on Albert Instant: Download to see if you qualify. Repay the advance with your next paycheck. Fees may apply. Advance amounts based on qualification and may vary. Albert is not a bank. Banking services provided by Sutton Bank, Member FDIC.)
#2. PockBox – When you need to borrow up to $2,500 fast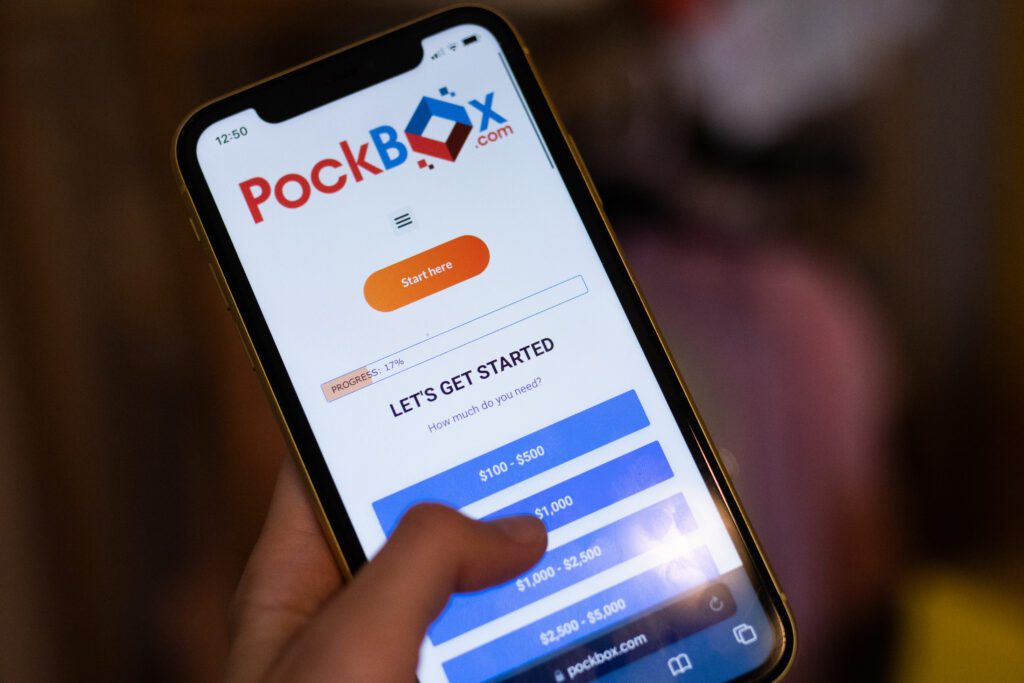 If you need more cash than most cash advance apps offer to new users, PockBox is a great way to see how much you can borrow.
Answer just a few quick questions, and PockBox will instantly fetch loan quotes from up to 50 lenders, so you can find the offer that works best for you. Loans start at $100 and you may be able to borrow up to $2,500. With most lenders you can get your loan by the next business day, and sometimes even faster.
PockBox is free to use and there's no obligation. Many lenders on PockBox specialize in borrowers with bad credit, so even if you've been turned down elsewhere, you may still qualify for a loan through PockBox.
Compare loan offers for up to $2,500 >>> Check out the free PockBox app
#3. SeedFi – A loan designed to boost your credit score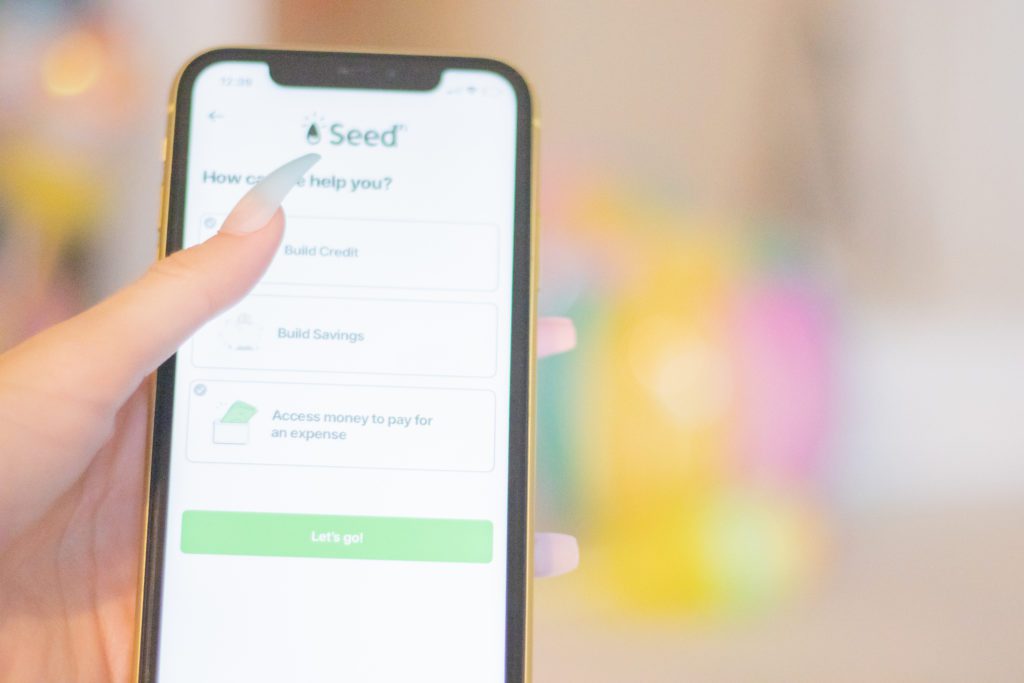 If you have poor credit or no credit history, SeedFi's Credit Builder Prime is a good first step to take to start improving your score. There's no credit check to get Credit Builder Prime – whatever score you have now won't impact your ability to get this product. You can establish and improve your credit since payments are reported to the three major credit bureaus – on-time payments can help boost your credit score1 – and you can also end up with savings in the bank that you didn't have before.
When you sign up for Credit Builder Prime, SeedFi opens a $1,000 line of credit in your name. You decide how much you want to draw, anywhere from $10 – $40, from the line of credit each pay period.. SeedFi deposits this amount into a locked savings account in your name. Each draw is a small, interest-free loan, and , when you get your paycheck, you simply pay SeedFi back – no fees, no interest. SeedFi reports your payments to the three credit bureaus, so with each payment you are boosting your savings and your ability to build better credit. So
Once you save $500, SeedFi gives you access to it. It's your money, so you can move it to another bank, use it to pay bills, or hang on to it and grow your savings.
So you're saving AND growing your credit at the same time. Plus, there is no up-front cost, no interest and no fees. You keep 100% of the money you save!
Win-win.
Build your credit with a no-interest credit line >>> Check out SeedFi Credit Builder Prime
#4. Chime SpotMe – Borrow $20 right away with no overdraft fees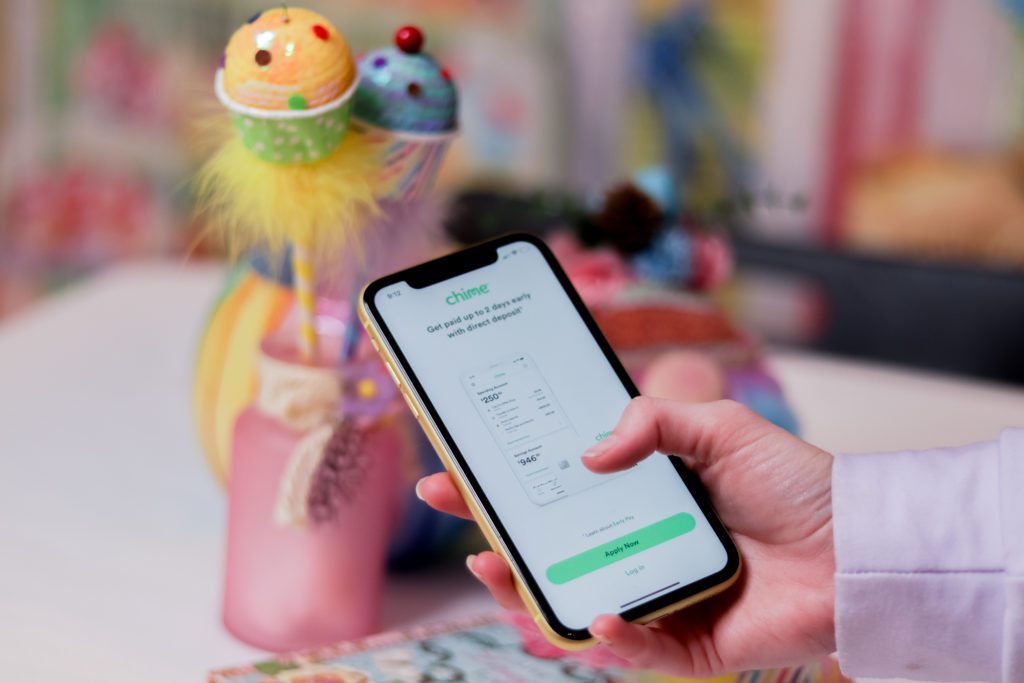 Chime SpotMe® can provide you with up to $200* in fee-free overdrafts.
Millions of people are downloading Chime to manage and borrow money on their terms using the SpotMe feature. This lets you overdraft your account via debit card purchases or ATM withdrawals with no overdraft fees (limits start at $20 and can be increased up to $200*).
Even better, there's no cost to enroll in SpotMe, and once you set up your account to receive a qualifying direct deposit of $200 or more a month, Chime will cover up to $200 in overdrafts on your account – without charging you overdraft fees!
Here's an example of how SpotMe can help you avoid expensive overdraft fees:
A casual dinner with your family comes to $65, but you only have $50 in your bank account. If you use your bank debit card to pay for this meal, you'll be hit with an overdraft fee of $35 or more, meaning dinner could wind up costing you $100! (Plus, your bank may decline your transaction, creating an embarrassing situation). But if you've set up SpotMe (and have your paycheck regularly deposited into your account) and use your Chime debit card to pay for that meal, the $15 overdraft is covered with no fee to you. And the next time you make a deposit to your Chime account, the $15 negative balance will be instantly cleared.
SpotMe doesn't have high overdraft limits. But you can see how much you can spend in the app to help avoid fees (and those unwanted moments when your transactions are declined). You can access $20 in overdrafts right away and grow your limit over time.
Get fast access to fee-free overdrafts >>> Sign up for Chime in less than 2 minutes
#5. Earnin – Get up to $500 with no fees
If you want to be able to borrow $100 instantly, per day, in just a few minutes – and with NO FEES – then the Earnin app is a must-have on your phone.
Earnin gives you fast and easy access to up to $100 per day and up to $500 per period. Download the free Earnin app, create an account in just a few minutes and you can borrow money right away, as soon as you're verified. There is no credit check and you don't need to setup direct deposit.
Earnin links to your existing account and gives you advances against your next paycheck. If you've worked this pay period (either for an employer or a gig company like Door Dash or Lyft) but haven't been paid yet, Earnin gives you instant access to your earnings.
Cash is deposited into your existing bank account, usually in under 30 minutes, so you can use it however you like – withdraw cash at an ATM, pay for purchases with you debit card, or make sure that a check or bill payment gets paid on time. It's a great way to get cash when you need it without paying overdraft fees. Your advance will be automatically repaid when you receive your next paycheck, and you can use Earnin to cash out again whenever you need to.
Best of all, you can cash out with Earnin absolutely free. There are no fees. You will be encouraged to leave an optional tip, but whether you tip or not won't impact your ability to make future cash outs.
#6. MoneyLion – Low cost $250 cash advances from a full-featured financial app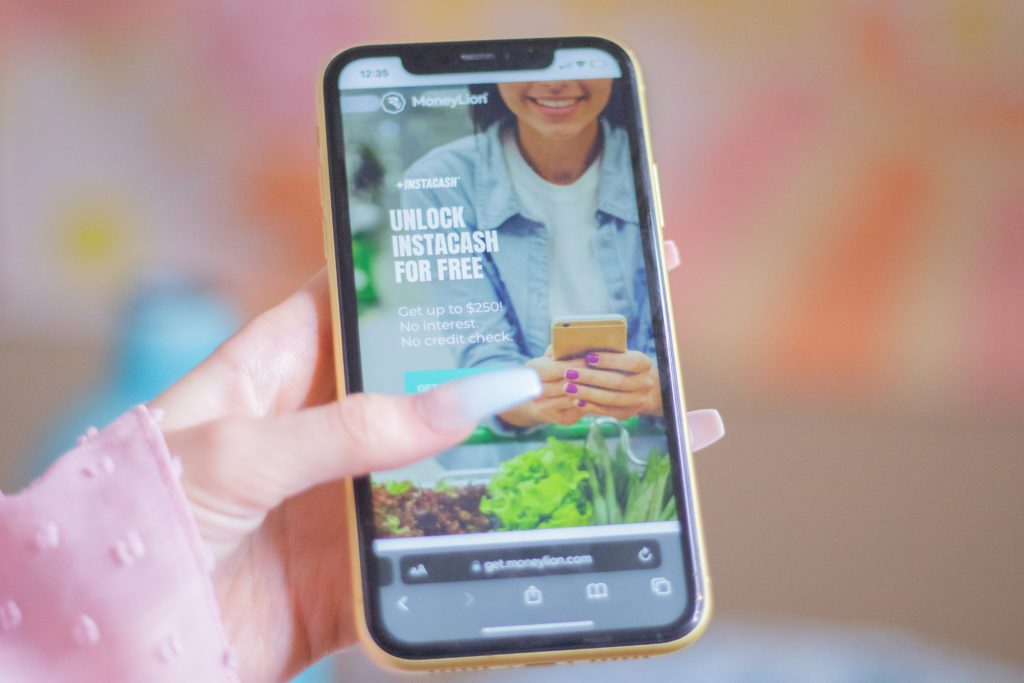 With MoneyLion Instacash, you can quickly borrow up to $250 with no credit check, no interest, and no monthly fee.
Setup your MoneyLion account with InstaCash and you'll be instantly eligible for a $25 cash advance. Your amount can quickly increase to up to $250 as you receive direct deposits in your existing bank account, or move your direct deposit to a MoneyLion RoarMoney account. You can get as many Instacash advances as you like, up to your eligible amount.
MoneyLion can get your cash in 48 hours for free. If you need to your money faster, you have it almost instantly by paying a $3.99 fee to have it deposited into your MoneyLion RoarMoney account or $4.99 for it to be sent to your bank account.
Cash advances are just one part of the full-featured MoneyLion app, which also includes convenient tools for digital banking, automated investing, credit building loans, budgeting and financial tracking, and rewards.
Get cash advances up to $250 with no interest >>> Check out MoneyLion
#8. Dave – Loan app for $250 cash advances with no interest and no credit check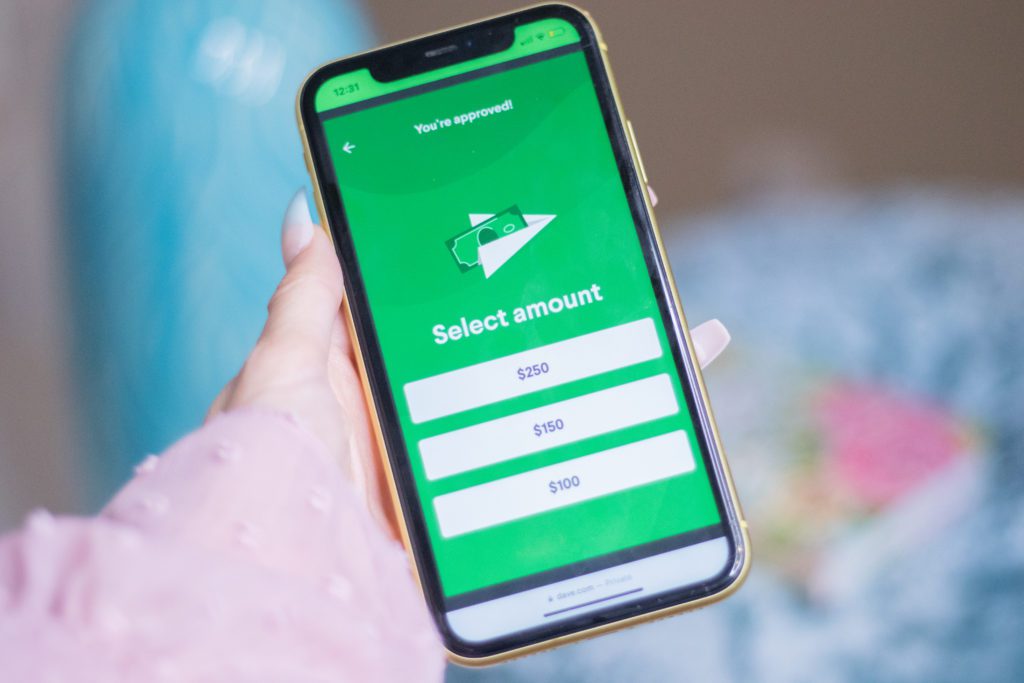 Dave invented the cash advance app, and today has millions of users who turn to it to borrow up to $250 with no interest and no credit check.
The money is sent to your linked bank account, so you don't need to move your direct deposit to Dave. Since your money is deposited in your existing bank account, you can use your cash advance from Dave to withdraw cash from an ATM, write a check, pay a bill, make a debit cad purchase, or fund transfers on apps like Venmo or Cash App.
Dave transfers your cash advance to your bank account within three days. If you need get the money faster, you'll need to use Dave's express feature, which will get you your funds within 8 hours, however you'll need to pay an additional fee of $1.99 – $5.99. You also need to subscribe to Dave for $1 per month to access cash advances. There is no fee to borrow money from Dave, but it will ask you to leave an optional tip.
Learn more about no-interest cash advances from Dave >>> Dave App Review
#9. Current – Borrow up to $200 with fee-free overdrafts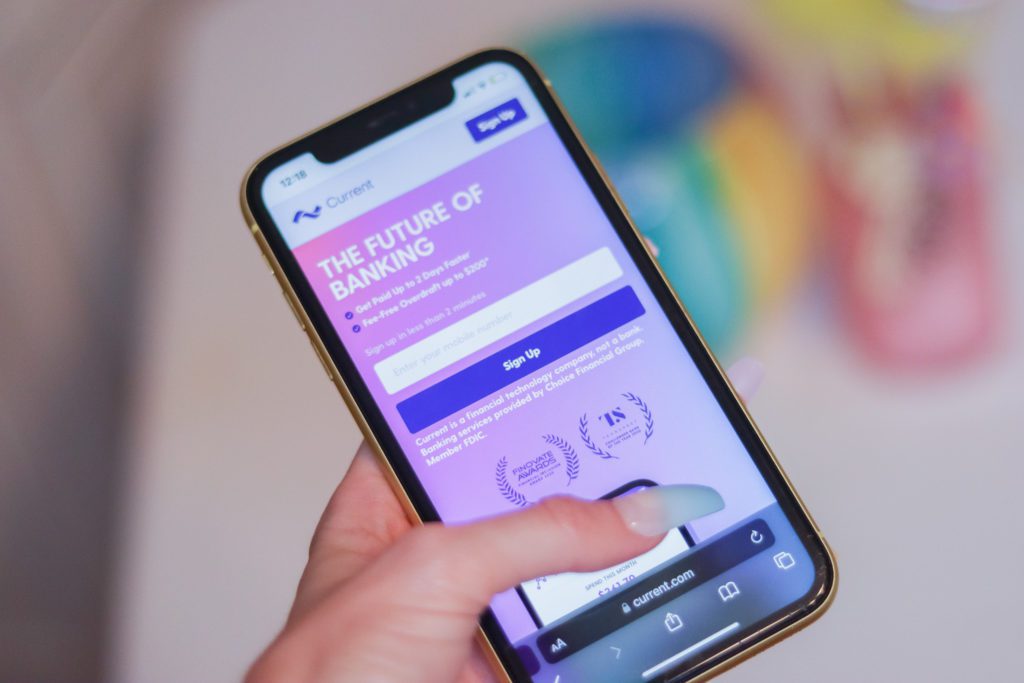 Current is a money borrowing app that gives you ability to instantly borrow $200 with no interest or fees. There's no credit check either.
With Current you get nearly all of the features you use a bank for, straight from your phone. Sign up for Current and you'll get a Current debit card, which you can use at the millions of merchants that accept Mastercard, or withdraw cash from nearly 40,000 ATMs with no-fee. You can also cash checks right in the app, and even earn rich cash-back rewards when your debit card, such as 4% at tons of local and national restaurants, and 2% back at brand-name gas stations.
The most popular feature is Current Overdrive, which gives you instant access to up to $200 in no-fee overdrafts in debit card purchases. Unlike many other apps, you don't need to plan ahead for when you'll need extra cash. Just make qualifying direct deposits to your Current account, and Overdrive will kick-in whenever you need it, so you can avoid the inconvenience, embarrassment and high fees of making your purchase when you don't have enough money in your account.
Get up to $200 whenever you need it >>> Check out the free Current app
How to choose the best app for borrowing money
Overwhelmed with choices?
Start by thinking about how much you need to borrow. If you need more than $500 you can immediately rule out many of the latest apps including Go2Bank, MoneyLion and Dave.
Next, consider what your personal credit score is. Poor credit history may cause many lenders to refuse to lend to you. Yet some, such as MoneyLion, will lend you money without ever referring to your credit file.
Finally, consider what other users are saying about specific borrow money apps. A low app store score does not necessarily mean you will experience similar frustrations. But it helps to see what other app users think.
Whether you sign up for some type of overdraft coverage or use apps like Dave or apps like Earnin, just remember there are a number of resources that can put cash in your pocket.
Financial terms glossary
Borrowing with a money app is a financial commitment and knowing what you are agreeing to is important. Understanding the terms most commonly used will help you stay on top of your financial obligations.
Here are the most important terms you should know about.
Annual Percentage Rate (APR): is the interest you pay on a loan over a yearly period. Consistently comparing interest rates on an annual basis is important as interest rates can appear to be low when quoted on a daily or monthly basis, when in fact the rates may be comparatively high. Note that some apps charge no interest.
Loan amount: The total amount you are borrowing is also called the loan principal or loan size. This is the amount you receive in your bank account. Your total repayments will often be higher than your loan amount due to interest and other charges.
Loan term: The term of your loan is the repayment period. Your loan will be repaid at the end of the term unless you extend the loan. Money borrowing apps can feature short loan terms of days and weeks but most loans are measured in months or years.
Late charge: Also known as a missed payment charge, this is the amount you will be charged if you do not make a scheduled payment on time. Lenders charge this to discourage borrowers from missing payments and to compensate the lender for processing costs.
Credit score: Your credit score is based on your previous borrowing history. This includes your track record for making payments on time and for fully repaying loans. Lenders use your credit score to decide whether lending to you presents a high risk. Many money apps will consider borrowers with poor credit scores.
Final thoughts and what to do next…
Everyone's approach to borrowing money via an app will be different.
The options listed in this guide can all put money in your account and help you meet your financial obligations (or splurge on something for yourself). But your specific needs will determine which is best for you.
The latest figures show that 35% of Americans would struggle to cover an unexpected $400 cost, so if you're strapped for cash, the apps we've listed here can help remove some of the pressure of unpaid bills and expenses.
More important than the app you choose, ensure you repay your loan in line with the repayment schedule you agreed to. For apps that automatically take repayments, you need to make sure you always have the funds available. For loans repaid manually, set a calendar reminder for yourself to make sure you don't miss any payments. Many apps will let you borrow $25 instantly and will increase that amount to $200 or more with just a short history of responsible use.
Remember to carefully review the terms, conditions, and fees of the borrow-money app you choose, and you'll have all the information you need to make an informed choice and get the funds you need to move forward in life.
*Chime SpotMe eligibility requirements and overdraft limits
: Chime SpotMe is an optional, no fee service that requires a single deposit of $200 or more in qualifying direct deposits to the Chime Spending Account each month. All qualifying members will be allowed to overdraw their account up to $20 on debit card purchases and cash withdrawals initially, but may be later eligible for a higher limit of up to $200 or more based on member's Chime Account history, direct deposit frequency and amount, spending activity and other risk-based factors. Your limit will be displayed to you within the Chime mobile app. You will receive notice of any changes to your limit. Your limit may change at any time, at Chime's discretion. Although there are no overdraft fees, there may be out-of-network or third party fees associated with ATM transactions. SpotMe won't cover non-debit card transactions, including ACH transfers, Pay Friends transfers, or Chime Checkbook transactions.
See Terms and Conditions .
Chime is a financial technology company, not a bank. Banking services provided by, and debit card issued by, The Bancorp Bank or Stride Bank, N.A.; Members FDIC.
1 Based on a simulation conducted with TransUnion® data, customers who opened a SeedFi Credit Builder Plan from March 2021 through August 2021 would have shown an average increase of 41 points on their VantageScore 3.0 credit score if they had added a Credit Builder Prime to their credit profile and made on-time payments on all of their credit accounts for 6 months. Individual results may vary, and late payments can have a negative effect on your credit score. Personal loans and banking services provided by SeedFi's bank partner, Cross River Bank, Member FDIC.
Latest posts by Mitchel Harad
(see all)