Editor's Note: Overdraft Apps provides detailed product reviews and recommendations based upon extensive research and our own hands-on testing. We may earn a referral fee when you sign up for or purchase products mentioned in this article.
Do you often find yourself in desperate need of cash at the end of the month because you spent a bit more than you planned? Well, whether you have budget issues due to an Uber Eats addiction or something more serious, Vola has you covered.
Vola is a cash advance app without direct deposit requirements that can spot you up to $300 and help you dodge overdraft fees. It also has features that promote healthy spending habits, so you can save money and make financial worries a thing of the past. Check out our comprehensive Vola Finance review to find out if it's the right app for you.
What is Vola Finance?
Vola Finance is primarily a cash advance app. It lets you borrow up to $300 at a time with no credit check, interest charges, or late fees. In fact, the only thing you'll ever have to pay to benefit from the app is an optional monthly subscription fee.
In addition, Vola offers several supporting features that can help you improve various aspects of your personal finances. Here's how they work.
Expense management: Like most of the best cash advance apps, Vola needs to analyze your bank account transactions before giving you money. In addition to using that information to assess your eligibility, Vola shares its insights to help you improve your spending habits. That includes predicting your future bank account balances, summarizing your most significant expense categories, and suggesting ways to save.
Credit building: One of Vola's more unique features is that it offers some convenient ways to raise your credit score. That plays an important role in improving your personal finances. Specifically, Vola has partnered with Experian and Susu to let you add bills like rent, utilities, and streaming services to your credit report. These don't have the same impact as real credit accounts, but they can provide a quick and easy boost.
Virtual Vola Card: Another feature that sets Vola apart is that it offers a free Mastercard prepaid card. You can use it to access and spend your cash advances more easily. To get one, you have to request a Vola cash advance and select the option to send the funds to your Vola Card. That will simultaneously open the account and load your balance. Then, you'll be able to access the card details through the app and make purchases online or in person.
How Do Vola Finance Cash Advances Work?
To get a cash advance from Vola, start by downloading the mobile app from the App Store or Google Play. After you verify your email address and phone number, it'll have you link a bank account using Plaid (the secure data processing software used by countless financial apps).
To receive cash advances, the bank account you connect has to meet the following requirements:
Be at least three months old
Average a balance of $150 or more
Shows regular income and activity
Unlike some of its competitors, such as B9 or Klover, Vola is a cash advance app without direct deposit requirements. That makes it a good choice if you work in the gig economy (like so many of us in 2023) or are between jobs.
Once your bank account is connected, Vola's software will analyze your income, expenses, and average balance to assign you a Vola Score from 0 to 100, representing your financial strength. The higher it is, the more you can borrow through the app.
Unfortunately, there's no way to know for sure what score or borrowing limit you'll receive initially. Vola doesn't share any guidance, and customer reviews suggest the results can seem somewhat arbitrary. However, reports also indicate you can expect to be able to borrow at least $30 to $50 from the start.
If your Vola Score and advance limit is lower than you'd like at first, you'll have the chance to raise it over time. It should go up the more you use the app responsibly. For example, that would include repaying cash advances on time and increasing your average bank balance.
Next, you can sign up for a monthly subscription. Like your Vola Score, your subscription amount impacts the upper limit on your cash advances. Once again, the higher it is, the more you can expect to borrow.
With all those logistics out of the way, you can request your first cash advance. It can take the funds up to five business hours to reach your bank account, but they'll go through immediately if you send them to your prepaid Vola Card instead.
Either way, the app will schedule an initial due date for your repayment when you request your money, but you can push it back through the app with no penalty. You just won't be able to initiate another cash advance until you complete the payment.
Pretty straightforward, right?
How Much Does a Vola Finance Cash Advance Cost?
Vola has one of the more affordable cash advances on the market, costing $11.99 to borrow $100. For context, Varo is the cheapest alternative at $6.00, while Empower is the most expensive at $28.00, and the average among top competitors is $15.35.
Vola's relatively affordable prices stem from the fact that Vola only ever charges you for a monthly subscription that ranges from $2.99 to $28.99. There are no optional tips or express fees, which drive up the cash advance costs for many of Vola's competitors.
Interestingly, it might be possible to get a no fee cash advance from Vola. In its terms of service, Vola says you can ask for an advance without paying by emailing them at [email protected] and stating you'd like an advance without a premium membership.
Is Vola Finance Legit?
Vola Finance isn't as well known as some of its competitors, but it's still a popular financial service provider. It was founded in 2017 and now boasts that it's saved over 300,000 users more than $15,000,000 in bank fees.
For the most part, its customers have positive things to say about their experiences with the company. Vola receives 4 out of 5 stars from 2.85K reviewers on Google Play and 4.5 out of 5 stars from 14.9K reviewers on the App Store.
However, Vola isn't perfect. It's not as well funded as some of its more well-established competitors like Dave and isn't partnered with a member bank of the FDIC.
In addition, Vola's online reviews suggest that certain aspects of the customer experience leave something to be desired. Most notably, it can be tough to reach customer service when you need to resolve an issue.
Based on our first-hand research, the company is also less transparent than it should be, especially about its pricing. You have to link your bank account to the app before you can even see the subscription amounts!
That would be problematic in the best of circumstances. It's even more concerning once you learn that users consistently report being unable to delete their banking information or close their accounts after they no longer need the service.
Cash Advance Apps Like Vola Finance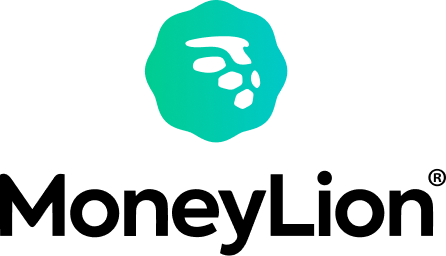 Why is MoneyLion one of our favorite cash advance apps?
Super speed - You could have up to $500 in your bank account in under 10 minutes!
No, No, No! - No credit check, no interest, no tips, no late fees
🏗️ 💳 💵 - Get the only credit builder loan that gives you up to $1,000 right away, with no hard credit check1
Vola Finance is one of the more well-rounded cash advance apps without direct deposit requirements. Its prices, borrowing limits, and funding times are all at or above average. However, it's not really a standout in any particular area.
If you're looking for alternatives, here are some options that beat Vola in at least one important category:
Albert: Vola has competitive pricing, but it can still cost you $11.99 to borrow $100. If you repay your balance in 14 days, that's roughly equivalent to a 313% annual percentage rate. For a potentially free option, consider Albert. There are no subscription fees, interest charges, or late fees. The only reason to pay them a penny more than you borrow is to leave a tip or get your money faster.
PockBox: Most cash advance apps can get you a few hundred dollars at most, Vola included. Meanwhile, PockBox offers you the chance to secure as much as $2,500! If you need to pay for something more expensive than most apps can cover, such as car repairs, then it may be your best option. Just be aware that PockBox loans can carry high interest rates, making them more expensive than traditional cash advances.
Cleo: One downside to using Vola is that it can take cash advances up to five hours to reach your bank account. If you'd like to speed that process up, consider Cleo, which can get you up to $250 in ten minutes or less! The app also has a fun user interface with a sassy AI assistant that shames you into making better financial decisions, if you're into that sort of thing.
Cash advance apps are a dime a dozen these days, so don't be afraid to shop around before you commit to one. It's also a good idea to take advantage of the free trials and introductory offers some of these money borrowing apps have before paying full price anywhere.
WAIT! High overdraft fees aren't the only way your bank is costing you money.
With inflation overheating, you've probably heard that interest rates are climbing sharply. That means that for the first time in years, it's a great time to shop around for a high interest savings account.
The national average interest rate for savings accounts is currently 0.23% APY – that means that if you have $2,500 in a savings account, you'd earn just $5.76 after one year! Move those hard-earned savings to an FDIC-insured bank paying 3.50% APY and you'd earn $81.73 more!
Don't let your hard-earned savings sit there doing nothing. Check out the rates that you can earn at other banks:
Latest posts by Mitchel Harad
(see all)
When you apply for CreditBuilder Plus, MoneyLion will perform a soft credit pull to review certain financial information. This soft inquiry has no impact to your credit score and may or may not be recorded in your credit reports depending on the bureau. This is unlike a hard credit pull which affects your credit score and can appear on your credit report for two (2) years. Credit score improvement is not guaranteed. A soft credit pull will be conducted that has no impact to your credit score.