Editor's Note: Overdraft Apps provides detailed product reviews and recommendations based upon extensive research and our own hands-on testing. We may earn a referral fee when you sign up for or purchase products mentioned in this article.
You need $40. And it can't wait.
Forget thousands and thousands of dollars. When you've got a date on the horizon, or need a little extra cash to get you through until payday, or just want the comfort of having a few extra bucks in your pocket, it helps to know which apps can hook you up.
It could be a quick $40 loan. Or a $40 cash advance on your wages. Or swiping your debit card with confidence knowing your next $40 purchase will be approved.
That's why every option to put $40 in your pocket comes from cash advance apps we've downloaded and tested ourselves – AND none of them will incur overdraft fees, so your bank can't sink their claws into your account and sting you with extra fees.
As a bonus, we've picked these apps because they have low or no fees (and no hidden charges buried deep in their terms and conditions), so you can stress less about paying upwards of $100 PER DAY in overdraft fees and get the $40 you need.
6 in 1 Americans wouldn't have the funds to cover a $500 unplanned expense. If you're also worried about your bank balance, read on to learn what apps let you borrow $40 instantly.
What we'll cover:
"I need $40 before payday": Get forty bucks from an early paycheck app
Best For: Accessing your paycheck before payday
Wish you could access a few extra bucks from your wages before payday?
That's the logic behind the wave of paycheck advance apps that help you get from one payday to the next by accessing the wages you've earned. Whether it's mid-week and your car battery just died or it's your friend's birthday and you want a little extra money to buy drinks, you can get the money you need without unnecessary fees or interest.
These apps don't offer loans. Instead, you're being paid early for the time you've already worked. Since you're accessing funds that are already yours, you don't need to worry about the interest that comes with many loans. The majority of these apps make money through voluntary tips and small monthly fees, so you're not falling deeper into a cycle of debt.
And since pay advance apps deduct the amount you borrowed from your next paycheck, you can go on living your life without having to check in on your account and make sure you cleared the negative balance.
Need a little extra? Find out how to borrow $100 instantly
We Recommend: Earnin
There are plenty of cash advance apps that look great on paper. But when using an app or service means switching bank accounts – just to get paid a day or two early – the hassle can outweigh the benefits. Earnin avoids this problem entirely by working with your current bank account, meaning no need to change banks.
In a few short minutes, you can create an account and provide your job info. Once Earnin has verified your account you can cash out up to $100 of your wages instantly. Higher limits and multiple cash advances are available as you build your account, so it's quick and easy to get up to $100 a day or $500 per pay period.
Unlike many other cash advance apps that only allow debit card purchases, Earnin puts your money directly into your bank account so you can use it for anything – debit card purchases, ATM withdrawals, bill payments. Not only does this provide ultimate convenience, but you avoid overdraft fees too.
Although Earnin will deposit funds in your account in 1 to 3 business days, you can use the Lightning Speed feature to get your cash within 30 minutes.
Explore Earnin (it's free to use with no mandatory fees ever)
| | |
| --- | --- |
| Pros | Cons |
| ✔ Get up to $100 as soon as your account is set up | ✘ "Voluntary" tips can encourage you to overpay |
| ✔ Access up to $500 per pay period with no fees! | ✘ Requires access to your bank account |
| ✔ No direct deposit | |
| ✔ No credit check | |
"I need $40 but my bank account is empty": Get a fast forty dollars from an instant loan app
Best For: Handy banking features with no fees and multiple ways to quickly get extra cash
You need to borrow $40 instantly.
What you don't need is to waste time filling out endless forms, sheets and paperwork only to be rejected for the loan you need. Instead of waiting days for an answer (especially if that answer is "no"), wouldn't it be nice to borrow $40 instantly?
Instant loan apps can give you the money you need without frustrating delays – often with low or no fees!
These instant loan apps are designed to give you the money you need quickly (can be $40 or more) so you can meet urgent financial expenses and bills without overdrawing your account and the stress that comes with overdraft fees.
If you're experiencing a cash shortfall, instant loan apps can put forty bucks in your pocket. And since they often come with a suite of features typically offered by traditional banks, you can start to improve your financial health and literacy from your smartphone.
We Recommend: Albert
We recommend Albert as the best cash app for $40. The app comes with plenty of tools to help your spending, saving and budgeting (odds are you've wished for a little help in at least one of those areas).
Best of all, you can borrow up to $250. Enjoy the forty-dollar cash advance you need with plenty extra in case you need a *little* more. With zero credit checks and no interest or fees on the money you borrow, Albert is ideal for those with thin credit scores.
Plus, with a $150 sign-up bonus now is a great time to get started.
We also love Albert because it solves a major problem faced by millions of Americans – financial uncertainty. There's only so much an FAQ section or chatbot can do when you have a question to ask. That's where Albert Geniuses can help. These real experts can help answer your questions 7 days a week via the app or text message.
Instead of scrolling through terms and conditions trying to find an answer to your question, get in touch with an Albert Genius and get the help you need from a real person.
Explore Albert (and get a $150 signup bonus)
| | |
| --- | --- |
| Pros | Cons |
| ✔ Borrow up to $250 | ✘ Funds take 2 – 3 days to reach your account* |
| ✔ No credit check | ✘ Requires access to financial information |
| ✔ No fees or interest | |
| ✔ $150 sign-up bonus | |
*Funds available immediately with a $6.99 express fee, or with no fee if you set up an Albert Cash account.
The fine print on Albert Instant: Download to see if you qualify. Repay the advance with your next paycheck. Fees may apply. Advance amounts based on qualification and may vary. Albert is not a bank. Banking services provided by Sutton Bank, Member FDIC.)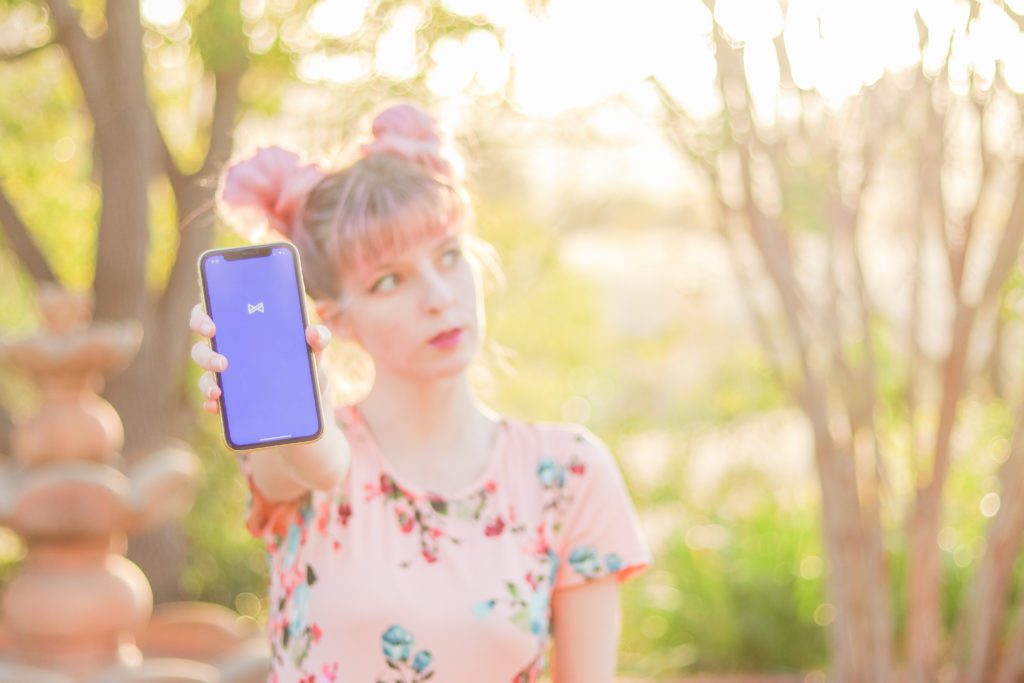 "I need $40 but a lot more would be helpful": Get a quick loan regardless of your credit
Best For: Accessing larger amounts of cash or for those without a regular paycheck
A fast $40 would be great… but it won't help you if you've got more expenses on the horizon. From your car to your rent, life is full of bills that need to be paid.
If a cash app for 40 dollars won't help you in the long run, consider a short-term loan that can top up your checking account with a few extra grand so you can stop stressing about how you'll pay your next bill.
Long gone are the days of heading to your local bank and convincing a bank manager you deserve their money. Apps now let you compare multiple lenders from home. With many options designed for Americans with thin or no credit, it's easy to find out if you've been approved in minutes.
We Recommend: PockBox
Pockbox compares lenders able to give you up to $2,500.
After filling out a few simple forms with some basic information about yourself, PockBox will compare lending options. You can browse your options without committing to a thing so you're in control of who you choose and when.
For everyday Americans who need to borrow $40 but would benefit from extra, this is an ideal choice.
Funds from your chosen lender are generally available within 1 business day which means you can act quickly to avoid any late fees, dishonor charges or pending overdrafts that will send your account into the negative.
Explore PockBox (get up to $2,500 fast)
| | |
| --- | --- |
| Pros | Cons |
| ✔ Access up to $2,500 fast | ✘ Must have regular income to qualify |
| ✔ Get approved for a $50 loan in minutes | ✘ Funds take 1 business day to reach your account |
| ✔ No fees or charges to apply | |
Final thoughts and what to do next…
If you've ever wondered "What apps let you borrow $40 instantly?", now you know.
The Bank of Mom and Dad might be your first choice, but getting $40 from the options listed in this article means fast cash with a host of features to help you improve your financial position and stay on top of your money.
Paycheck advance apps and instant loan apps make it easy to fill your checking account – often within minutes and with NO interest or fees. Or, opt for a loan when you need to borrow $40 but a larger lump sum would be beneficial.
Whatever you choose, always consider borrowing limits, how quickly funds land in your account, and any interest or fees that come with your money.
Remember, the best $40 instant loan apps have three things in common:
They're easy to download and sign up for
They're easy to use and access money
They give you your forty bucks fast
Consider the apps in this list and get started now to get your money sooner.
So, which option are you going to use to put $40 in your pocket?
Latest posts by Alexander Porter
(see all)