Editor's Note: Overdraft Apps provides detailed product reviews and recommendations based upon extensive research and our own hands-on testing. We may earn a referral fee when you sign up for or purchase products mentioned in this article.
| | | | |
| --- | --- | --- | --- |
| Fee | Cost | Maximum Overdrafts Per Day | Maximum Daily Cost |
| Fifth Third Bank Overdraft Fee | $37 | 3 overdrafts per day | $111 |
| Fifth Third Bank Transfer Fee | $12 | NA | NA |
Maybe payday is approaching, but you still need to pay your electric bill. Fifth Third Bank will issue an overdraft fee when you do not have enough money in your account to cover a transaction, but the bank pays for it anyway. So, your balance will become negative, and Fifth Third will charge you a fee for spotting the difference.
There are a few situations that can cause an overdraft fee. Some common ones are:
– Cashing checks or making transactions using your checking account number or debit card
– ACH transactions
– Automatic bill payments (think auto-pay cable services and credit card payments)
– Recurring debit card transactions (gym memberships and streaming subscription services)
When you overdraw your account, Fifth Third Bank will charge you $37 per item, with a limit of three items per day. You can avoid overdraw fees by declining overdraft protection. The bank will then decline your ATM transaction or everyday debit card purchase and not charge you a fee.
Of course, if you need cash now, several options exist besides overdrawing your account. We will cover Fifth Third's overdraft policy, options, and alternatives below.

Why have 14 million people ditched their high-fee bank for Chime?
Chime is a financial technology company, not a bank. Banking services and checking account provided by The Bancorp Bank, N.A. or Stride Bank N.A.; Members FDIC.
What We Will Cover:
What Is Fifth Third Bank's Overdraft Policy?
You must understand your overdraft coverage options. Most standard Fifth Third Bank checking accounts come with standard overdraft coverage. This means that if you have insufficient funds in your account to cover any charges or bills, Fifth Third Bank may honor your checks, ACH, and bill payment transactions anyway.
To avoid paying overdraft fees, Fifth Third offers their Extra Time feature, where they give Fifth Third Momentum Checking members until midnight eastern time on the day you made the overdraft to bring the account back to $0 to avoid fees.
If you are enrolled in account alerts, you will be notified if you have overdrawn your account and provide an overdraft notice in your online banking portal. You can also get this info by calling or stopping by your local Fifth Third bank.
For all Fifth Third Checking accounts, a fee of $37 is charged for each overdraft charge, regardless of the number of past occurrences. Additionally, they only charge fees for a maximum of three overdraft items a day, meaning you will only accrue up to $111 in daily fees. (Note that while Fifth Third charges $37 per overdraft, other major banks like Citibank and Capital One 360 have completely eliminated overdraft fees!)
If you overdraw the account for seven consecutive days, Fifth Third Bank reserves the right to charge you a $25 extended overdraft fee, up to a maximum of four weeks of your account being continually overdrawn.
Members should note that for all accounts, the bank will charge overdraft fees if they overdraw by $5 or less.
Fifth Third Bank Allows Overdrafts on the Following Transactions, at Their Discretion:
– Checks, ACH, and Bill Payment Transaction
– ATM transactions and everyday debit card purchases
Unlike most other banks, Fifth Third does not consider account history when considering which charges to decline or approve. Fifth Third Bank is not obligated to cover any transactions that overdraw your account, and this decision is ultimately at the bank's discretion.
One should note that the bank will not charge you per-item fees if you overdraw your account $5 or less or if your items are $5 or less in value.
Luckily, Fifth Third Bank's Overdraft Protection program automatically moves funds from one of your other Fifth Third Bank accounts to help you avoid being overdrawn. In other words, they will automatically transfer funds from a savings or money market account with a $12 fee to avoid additional penalties.
Fifth Third Bank also offers their Extra Time program, which gives you additional time to deposit to avoid paying any overdraft fees. To take advantage of this, you must add funds to your account before 12 a.m. eastern time on the next business day.
If you don't pay your overdraft fees, Fifth Third Bank reserves the right to charge a $25 Extended Overdraft Fee if your account balance is negative for seven consecutive days. They may charge this fee every seven days up to a maximum of four times per continuous overdraft occurrence for a total of $100 in extra fees.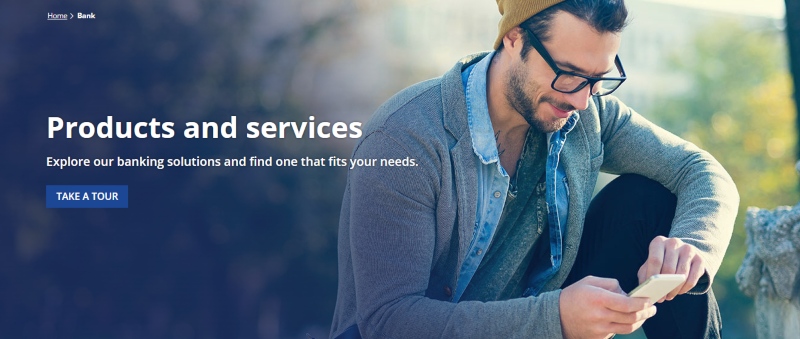 What is my Fifth Third Bank ATM Overdraft Limit?
If you need cash quickly, you may want to make an overdraft at an ATM. Fifth Third Bank does not have a disclosed maximum overdraft limit at ATMs but does reserve the right to deny overdraft ATM requests at their discretion. Whether you withdraw $10 or $1,000, this will incur Fifth Third Bank's standard overdraft fee of $37 and is capped at a limit of three per day – up to $114 in daily fees.
Fifth Third Bank automatically enrolls you in Standard Overdraft Coverage with Momentum Checking accounts. If you would like to re-enroll in Fifth Third's Overdraft Protection program, change your Overdraft Protection settings, or add optional overdraft coverage to your account to protect yourself from unwanted fees, you can take the following actions:
Visit your local Fifth Third Bank branch
Log in to online banking to enroll in the Overdraft Protection Program
Call the ATM and Debit Card Enrollment Center at 1-800-845-3262
If you wish to deny your bank access to authorize and pay overdrafts for ATM and Debit card transactions, you can choose to do so. Understand that if you choose not to opt-in to Optional Overdraft Coverage, which covers ATM and everyday debit card transactions, the bank will decline those transactions and not apply per-item overdraft fees.
To opt-out, you can visit your local branch, log into your online banking portal or call the ATM and Debit Card Enrollment Center at 1-800-845-3262.
WAIT! High overdraft fees aren't the only way Fifth Third Bank is costing you money.
With inflation overheating, you've probably heard that interest rates are climbing sharply. That means that for the first time in years, it's a great time to shop around for a high interest savings account.
Fifth Third Bank savings accounts currently pay just 0.01% APY1 as of 11/22/2022. That means that if you have $2,500 in a savings account, you'd earn just $0.25 after one year! Move those hard-earned savings to an FDIC-insured bank paying 3.50% APY and you'd earn $87.49 after one year, and some banks now pay even higher rates!
Don't let your hard-earned savings sit there doing next to nothing. Check out the rates that you can earn at other banks:
Does Fifth Third Bank Charge NSF Fees?
As mentioned above, Fifth Third Bank does reserve the right to charge insufficient funds fees when an item is paid by Overdraft Coverage or returned due to insufficient funds. They offer a simple, up-front fee of $37 per item transaction.
Can You Get a Fifth Third Bank Overdraft Fee Waived?
Fifth Third Bank's Extra Time program to deposit funds into your account. In other words, if you deposit money back into your account before midnight EST on the following business day after your account became overdrawn, they will remove the overdraft fee from your account. This is a valuable grace period that gives you time to move money into your account from other accounts.
Fifth Third is generally not going to refund overdraft fees, but it never hurts to ask – you can often get one fee per year refunded to you for goodwill. To contact Fifth Third Bank with questions about fees and overages, please call their ATM and Debit Card Enrollment Center at 1-800-845-3262.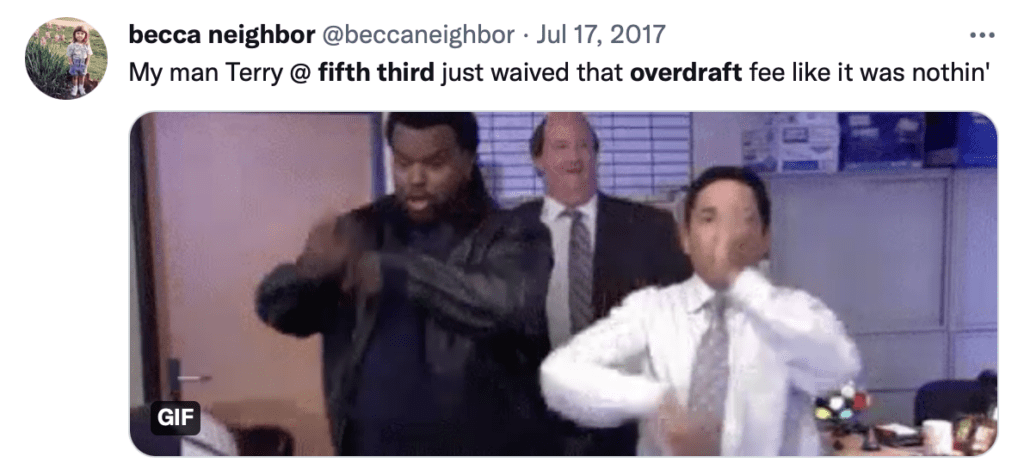 How To Avoid Overdraft Fees with Fifth Third Bank
Incurring overdraft fees on your Fifth Third Bank account can be a frustrating experience. Luckily, there are several ways to avoid doing so outside of your bank's overdraft coverage and overdraft protection programs.
Option #1: Set Up Banking Alerts
The easiest way to avoid pesky overdraft fees is to stay on top of what funds are available in your accounts. Check your account balances weekly to make sure your balances are not too low and stay on top of any auto-payments that may be pulled from your account regularly.
You can check your balance online, via mobile app, by contacting a Fifth Third banking representative, or by visiting an ATM or a Fifth Third banking branch.
Set up mobile banking notifications and Fifth Third Bank will notify you of low account balances. Remember, Fifth Third does offer a grace period to bring your account back to positive territory to avoid overdraft fees.
Option #2: Take Advantage of No-Fee Overdraft Apps
Luckily, there are plenty of online tools and mobile applications that can help you avoid overdraft fees. Apps and programs like Chime's SpotMe allow you peace of mind when you overdraw your account to make a debit card purchase with no overdraft fees.
Enrolling in SpotMe is free, and once your account is set up to receive a $200 direct deposit or more a month, you are good to go. Limits start at $20 and go up to $200 — all with no overdraft fees.
Here is an example of how SpotMe can help you avoid high overdraft fees:
Suppose you forgot to cancel your Paramount Plus Subscription and did not account for that in your monthly budget. Payday is still a few days away, and you would rather avoid those pesky fees altogether. With traditional overdraft protection, you may still incur $111 in daily fees. If you use a payment advance app like Chime Spotme, however, your daily fees will net out at $0.
Of course, you should be aware that SpotMe is a long-term tool and will not provide immediate fast access to cash in a pinch. To use this app, you will have to have a monthly qualifying direct deposit of $200 or more. Then, you are good to go!
Sick of paying Fifth Third overdraft fees? >>> Explore Chime SpotMe here.
Option #3: Compare Loans for up to $2,500 with Pockbox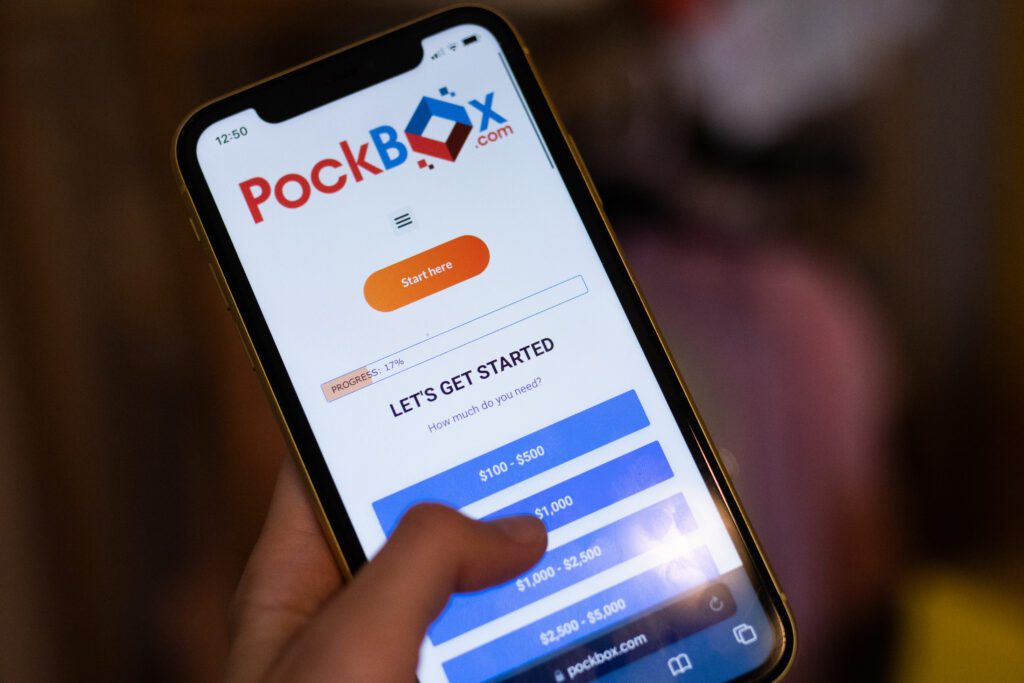 You can also get cash fast with cash advance apps that give you access to immediate funds until your next payday. One such app is Pockbox, an app that lets you borrow up to $2,500. That is 10 times more than the amount typically offered by most cash advance apps. You can even apply with bad credit, and have funds available by the next business day!
Of course, short-term borrowing is not a long-term solution, but PockBox can provide fast cash in a pinch.
CLICK HERE FOR UP TO $2,500 IN MINUTES
Latest posts by Mitchel Harad
(see all)
Chime SpotMe is an optional, no fee service that requires a single deposit of $200 or more in qualifying direct deposits to the Chime Checking Account each month and Visa debit card activation. All qualifying members will be allowed to overdraw their account up to $20 on debit card purchases and cash withdrawals initially, but may be later eligible for a higher limit of up to $200 or more based on member's Chime Account history, direct deposit frequency and amount, spending activity and other risk-based factors. Your limit will be displayed to you within the Chime mobile app. You will receive notice of any changes to your limit. Your limit may change at any time, at Chime's discretion. Although there are no overdraft fees, there may be out-of-network or third party fees associated with ATM transactions. SpotMe won't cover non-debit card transactions, including ACH transfers, Pay Anyone transfers, or Chime Checkbook transactions. See terms and conditions.