Editor's Note: Overdraft Apps provides detailed product reviews and recommendations based upon extensive research and our own hands-on testing. We may earn a referral fee when you sign up for or purchase products mentioned in this article.
You use Cash App to pay for things and get paid. We're talking about brunch, your share of the rent, movie tickets… ya know, regular life stuff.
But odds are you're also short on funds from time to time.
Life can be expensive and unplanned expenses have a way of popping up at the worst possible time. So, whether you need fast cash now, or you'd like the flexibility of overdrawing your app, you've probably asked yourself the question "Can I overdraft my Cash App account?".
Read on to find out whether you can overdraft your Cash App at the ATM or swipe with your debit card in hand. Plus, we'll show you how to avoid pesky overdraft fees and manage your finances with fee-free ways to get cash when your Cash App balance is low.
What we'll cover: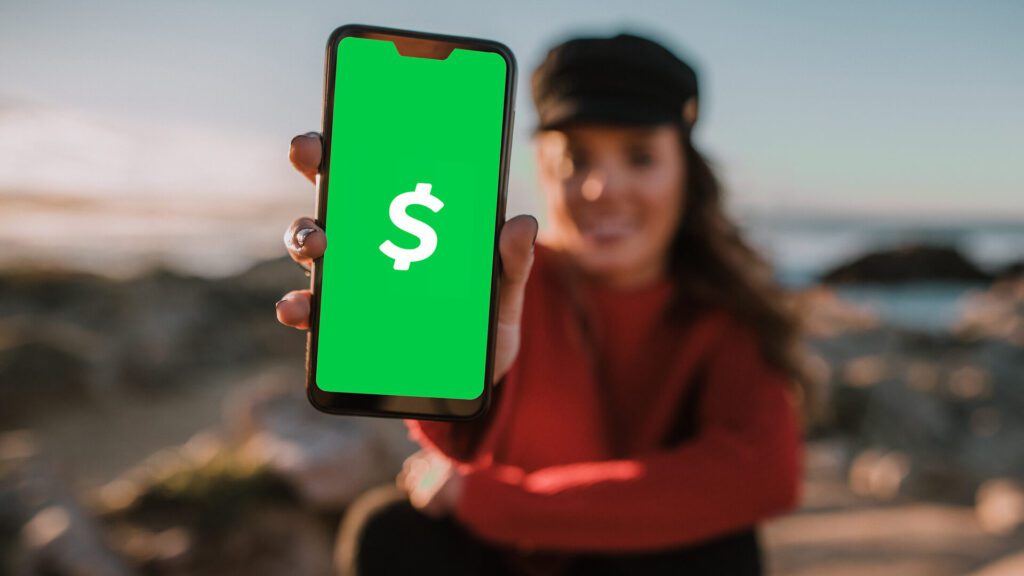 Can you overdraft Cash App?
No. You can't overdraft Cash App to access extra cash or spending power but there are ways for your balance to go into the red. Cash App does not offer overdraft protection, but pending and secondary charges can push your account into a negative balance.
But there is some good news. Here's how to borrow $200 with Cash App.
Can you overdraft Cash App Card?
No. Your Cash App Card is prepaid so you have to have the funds in your account to withdraw and spend money. Since Cash App doesn't offer optional overdrafts, you can't get more out of your bank account than your available balance. However, your Cash App balance can be pushed into the red and cause you to incur fees.
However, you can link a bank to your Cash App account to quickly load funds onto your Cash App Card. If you authorize Cash App, in either a single or recurring transaction, to debit your linked bank account, this may trigger an overdraft in your linked account.
In addition, some merchants will place a hold on your debit card to authorize a purchase where the final amount isn't known. This is common at gas stations, restaurants and hotels. For example, a bar may place a $1 hold on your debit card when you open a tab and then charge the final amount when you close it out, which could happen minutes later or the next day, depending on how the bar processes transactions. If other items hit your account and then your bar bill pushes your balance into negative territory, your Cash App account will be overdrawn.
What's the takeaway here?
You can't use your Cash App Card to willingly overdraw on ATM withdrawals or debit card purchases. By authorizing funds to be moved from an eligible bank account to your Cash App account, you may end up overdrawing your linked account. To avoid an unwanted negative balance (and the overdraft fees that come with it), keep reading for creative ways to top up your checking account so you're not caught out.

Why have 14 million people ditched their high-fee bank for Chime?
Chime is a financial technology company, not a bank. Banking services and checking account provided by The Bancorp Bank, N.A. or Stride Bank N.A.; Members FDIC.
What is a Cash App Card?
Your Cash App Card is a debit card tied to your Cash App account that works on the Visa network.
Like most debit cards, you can swipe to make purchases in person or online, as well as withdraw money at ATMs. This card isn't connected to your bank, just the app, so you'll need funds in your Cash App virtual wallet if you want to spend them with your card.
If you're looking to withdraw your funds, Cash App charges a $2 fee per ATM withdrawal (in addition to separate fees that may be charged by the ATM owner). However, for users who receive direct deposits of at least $300 per month, Cash App will reimburse ATM fees as well as any third-party ATM fees for up to 3 withdrawals per 31-day period.
As an added bonus, you can add your own personal flair and design your Cash App Card with colors, emojis and/or a signature to make it truly yours. To redesign your Cash Card, you'll need to follow these steps:
Tap the 'Cash Card' tab on your Cash App home screen
Select 'Design a New Card'
Follow the prompts
This optional feature costs $5 so you can flex your creative muscle without spending more than a few dollars.
Can I overdraw my Cash App card at an ATM?
No. Your Cash App Card is a debit card so you can only withdraw the funds you have. If you have insufficient funds in your Cash App account, you will be unable to make ATM withdrawals.
As per the Cash App Prepaid Card Program Agreement, as long as you have funds in your account, the maximum amount you can withdraw at an ATM (or POS device that bears the Visa mark) using your Cash App card is $1,000 per day, $1,000 per transaction and $1,000 per week.
ATM withdrawals in-network (the Visa ATM network) will incur a $2 surcharge. You may also be charged a fee by the ATM operator.
Need more money next time you stop by the ATM? Try these options…
Does Cash App charge overdraft fees?
No. With no overdraft facility, Cash App does not charge overdraft fees. If your account is negative you will have to deposit funds to clear your negative balance and be able to keep using Cash App to make purchases.
You can't overdraw your Cash App Card on purpose. But there are two main ways for you to overdraft your Cash App and send your balance negative. These include delayed transactions and secondary charges. These overdrafts are automatic and cannot give you funds on request.
Delayed Transactions: Charges that appear on your account long after purchase may push your balance into the negative. For example, you purchase from your favorite online retailer but the charge is not processed until your order ships. If you've spent down your Cash App balance to zero before the product is delivered, you can end up with a negative balance.
Secondary Charges: Late and secondary charges can send your account balance negative. For example, a restaurant may put a temporary hold on your account when you ask for the check, and then process it later with the tip included. If you don't have sufficient funds to cover the tip, your balance can go into the negative.
Cash App's overdraft policy explained
The bad news for you is that a quick Google search for "can I overdraft my cash app card?" returns a seriously mixed bag of results. The good news is that it takes a special kind of individual to enjoy reading financial app terms and conditions… and lucky for you we're a team made up of those individuals!!!
The majority of articles online regurgitate the same information (without checking its legitimacy) which can leave you with incorrect information. So here's what Cash App's terms of service state in regards to overdrafts:
"We currently do not offer overdraft or credit features."
Yep. Short and sweet. But that doesn't mean you're stuck without the funds you need. Read on for the best ways to top up your checking account when your Cash App balance is empty.
How to avoid Cash App overdrafts
You can't overdraw your Cash App account on purpose which means it's a good idea to have a backup plan when you need a few extra dollars.
Using cash advance apps, you can access the funds you need before your next paycheck arrives, so you don't need to stress about overdraft fees or your Cash App balance. We've written the definitive guide on cash advance apps (click below to check it out). But we've rounded up the clear standouts below.
Find Out More >>> Best Cash Advance Apps of 2023
Albert – $250 cash advances with no interest, no credit check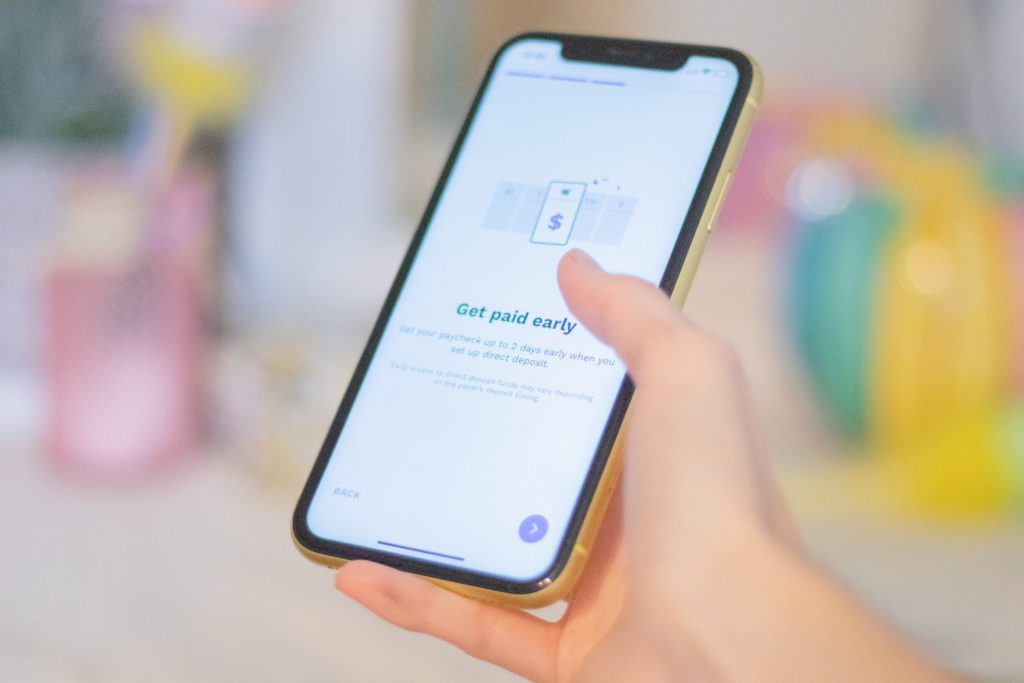 The Albert app can help you out of a cash shortage with fee-free cash advances up to $250 – which it calls Albert Instant – with zero interest and no credit checks. You can borrow up to three cash advances per pay period, though you'll need to pay back your outstanding loan before accessing another one.
You don't need to move your direct deposit to access cash advances. So, if you love the bank you're with, you can enjoy the best of both worlds. However, you can create a bank account through Albert, known as Albert Cash. This lets you access your paycheck two days early and get nearly instant access to your cash advances.
With extra tools to help you manage your money from spending tracking to budgeting and savings goal support, you're not just getting quick cash but personalized financial advice to help you better stay on top of your finances.
Try Albert to access up to $250 instantly with no credit check >>> Get Started with Albert Now
PockBox – connect with lenders for a quick loan up to $2,500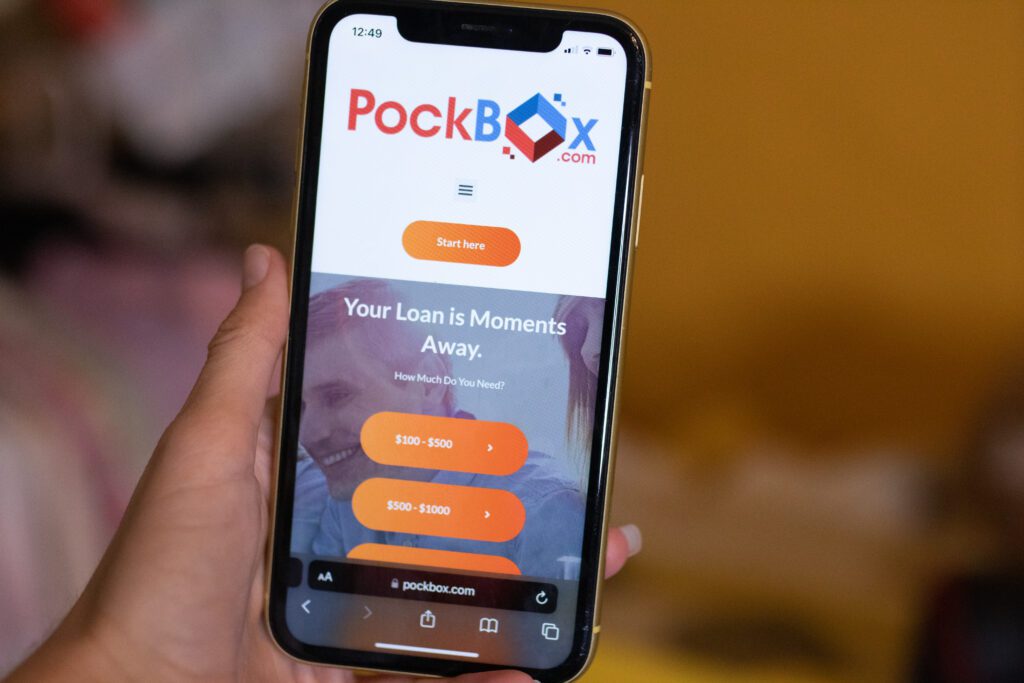 PockBox is a cash advance app that can put up to $2,500 in your pocket… in minutes.
A popular cash advance app, PockBox compares and connects you with lenders who are suitable for you. This makes it easy to secure a loan even if you have poor credit with an approval process that is simple, straightforward and takes just a few minutes out of your day to answer some simple questions.
This option can help you avoid the stress of "ah, I think my Cash App balance is empty but I need cash now!"
To get started, fill out some basic information about yourself. The PockBox app will connect you to the best lender possible. Starting your day with an extra $2,500 is that simple.
Put $2,500 in your pocket FAST >>> Check out PockBox now
MoneyLion – no-interest cash advances up to $250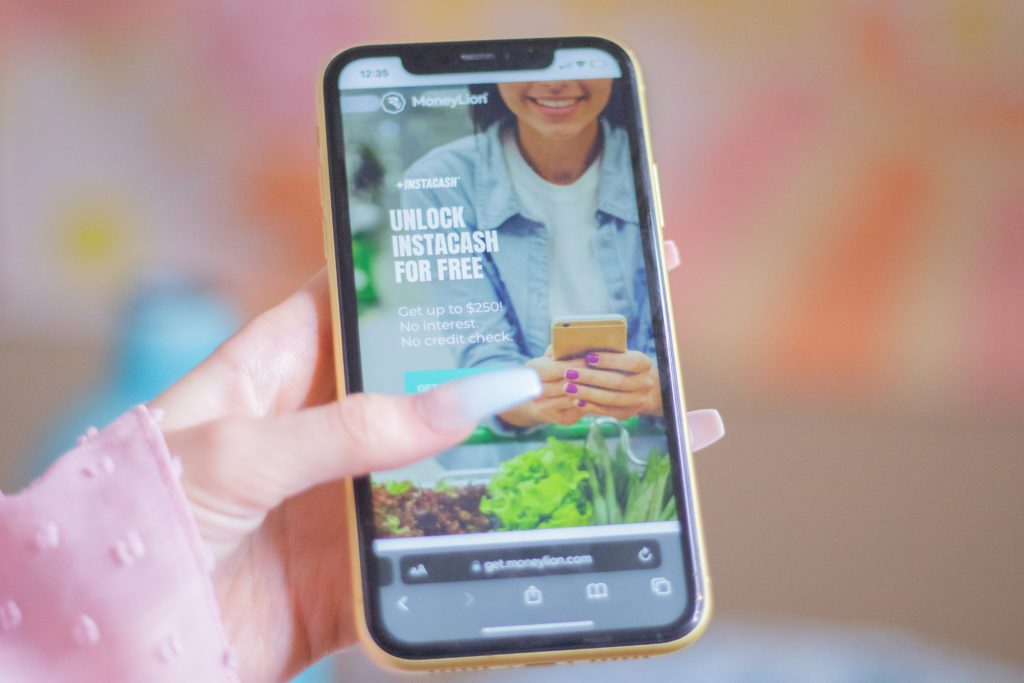 MoneyLion can help you out when you're facing an unplanned expense with cash advances up to $250. These come with no interest and no fees, so you won't be stung by "hidden charges" that make a 'free' cash advance an expensive request.
Not everyone qualifies, but if you've got a recurring direct deposit from your job or benefits payments, you can sign up and start requesting cash advances in no time – with no credit check! Your advance starts at $25 but can quickly rise to $250 if MoneyLion detects recurring deposits (it takes 3 to 8 weeks to become eligible for the max. amount).
Cash advances are available via the Instacash feature with repayments managed automatically. You don't need to set an alarm or remember to put aside money. When your next paycheck lands in your account, MoneyLion will automatically deduct the outstanding amount so you can get on with life knowing you have a safety net if you're short on funds.
Get cash advances up to $250 with no interest >>> Check out MoneyLion
Is Cash App safe?
Yes. Cash App is a legitimate app that benefits from layered security systems. Customer information is encrypted, and card processing systems comply with the PCI Data Security Standard (PCI-DSS).
If that's more jargon than you care to handle (we don't blame you), it just means that, as a P2P payment app, you can quickly send, receive and invest money confidently. And, with more than 10 million installs so far, Cash App appears to be a decent and popular alternative to PayPal and Venmo.
Final thoughts and what to do next…
If you need to send and receive money quickly and want to avoid paying fees, then Cash App could be a handy solution for you – though you won't be able to overdraft your Cash App Card in an emergency.
We encourage you to check carefully that the app is right for you if you find yourself in need of urgent or semi-regular funds. Apps like Albert, MoneyLion and PockBox mean you can still get the cash you need (without the fees) and use your Cash App Card only when you know it's loaded with funds.
Take the time to compare your options and choose the app that helps you meet your financial obligations without trapping you in a cycle of debt and overdraft fees. That's how you stay on top of your money.
Watch: Avoiding overdraft fees with Cash App
WAIT! High overdraft fees aren't the only way your bank is costing you money.
With inflation overheating, you've probably heard that interest rates are climbing sharply. That means that for the first time in years, it's a great time to shop around for a high interest savings account.
The national average interest rate for savings accounts is currently 0.23% APY – that means that if you have $2,500 in a savings account, you'd earn just $5.76 after one year! Move those hard-earned savings to an FDIC-insured bank paying 3.50% APY and you'd earn $81.73 more!
Don't let your hard-earned savings sit there doing nothing. Check out the rates that you can earn at other banks:
Latest posts by Mitchel Harad
(see all)
Chime SpotMe is an optional, no fee service that requires a single deposit of $200 or more in qualifying direct deposits to the Chime Checking Account each month and Visa debit card activation. All qualifying members will be allowed to overdraw their account up to $20 on debit card purchases and cash withdrawals initially, but may be later eligible for a higher limit of up to $200 or more based on member's Chime Account history, direct deposit frequency and amount, spending activity and other risk-based factors. Your limit will be displayed to you within the Chime mobile app. You will receive notice of any changes to your limit. Your limit may change at any time, at Chime's discretion. Although there are no overdraft fees, there may be out-of-network or third party fees associated with ATM transactions. SpotMe won't cover non-debit card transactions, including ACH transfers, Pay Anyone transfers, or Chime Checkbook transactions. See terms and conditions.