Editor's Note: Overdraft Apps provides detailed product reviews and recommendations based upon extensive research and our own hands-on testing. We may earn a referral fee when you sign up for or purchase products mentioned in this article.
In 2023, it's easy to manage your money, pay your bills, and take care of your financial commitments online.
But cash is still king.
If you're out and about and in need of cash, knowing which banks let you overdraft at an ATM is crucial. However, to access cash when your account balance is zero requires overdraft protection. This means you'll get the money you need even if your bank balance has insufficient funds – but you'll incur a fee for convenience.
To take the stress out of covering expenses, enjoying a night out, or grabbing that urgent purchase when you need it most, this guide will walk you through ATM overdraft withdrawals and show you how to protect yourself against high overdraft fees, outline simple ways to get the quick influx of cash you need, and offer no-fee alternates to ATM overdrafts.
Ready to take control of your finances and access the cash you need? Read on to find out everything you need to know about how to overdraft at an ATM.
What We'll Cover:
How to overdraft at an ATM
It's important to know that overdrafts aren't just for mistakes – they can be a tool that you can use to access a bit of extra cash spending power when you need it. And banks actually earn substantial fees by allowing you to overdraft your accounts. Here's how to overdraft at an ATM:
First, you'll need to make sure that you have you have opted in to your bank's overdraft coverage or that overdraft protection set up on your account. This will allow you to make purchases with your debit card or withdraw money from an ATM even if you don't have enough money in your account to cover the transaction.
Next, you'll need to visit an ATM and request an amount that is larger than your available balance.
Some (but not all) ATMs will warn you that the transaction will cause you to incur an overdraft fee. If you choose to continue with the transaction, the ATM will dispense the cash you requested (provided that your bank approves the transaction, which is at the bank's discretion).
You'll be charged a fee for using the overdraft service. Make sure to keep track of how much you've spent so you can pay it back later. You may also be subject to ATM fees, so this can be an expensive way to access a small amount of cash.
Once you have the extra cash you need, you'll need to make sure to deposit enough money back into your account to bring your balance above zero. This will help you avoid additional overdraft fees and help you maintain access to your account.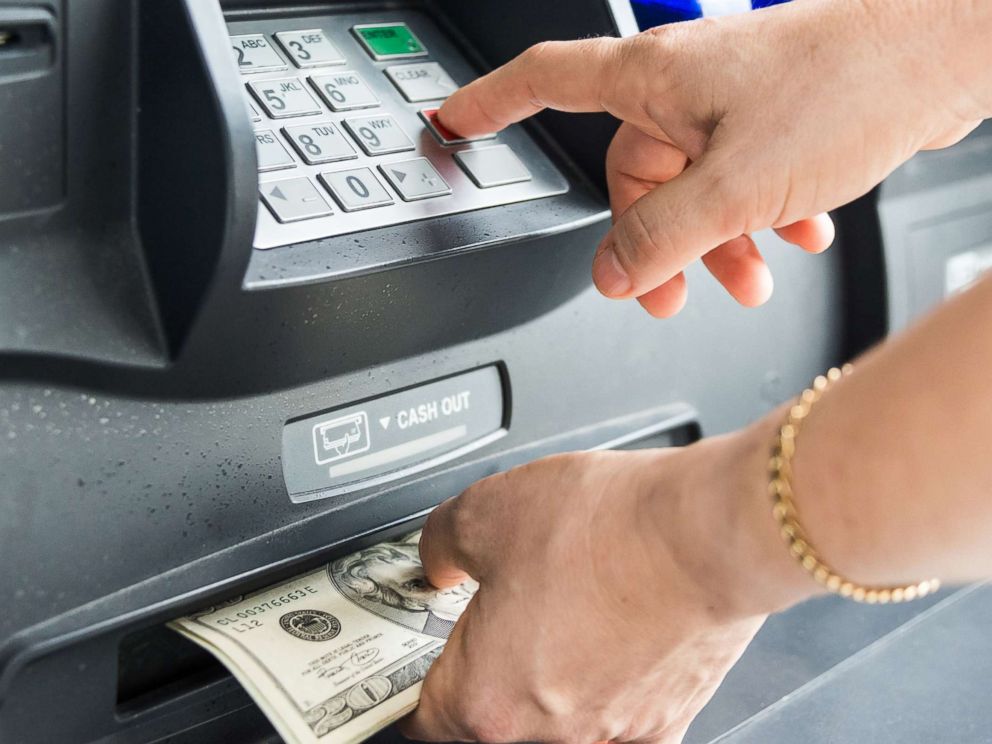 Can you overdraft at an ATM if you have no money?
Withdrawing from an ATM with a negative balance is easy. But only if you've opted-in to ATM overdraft protection.
Your bank will automatically decline a requested ATM withdrawal (with no fee charged) unless you've opted in and accepted the overdraft fees that come with using an ATM to get cash without sufficient funds in your account.
Prior to 2010, banks were able to charge overdraft fees on ATM withdrawals, but following Federal Reserve Board rules that came into effect on July 1st, 2010, you'll need to consent to ATM overdraft protection.
Think of this as a small short-term loan. ATMs that let you overdraft will allow you to withdraw cash even though you don't have enough in your account. Most banks and credit card companies will let you do this but there are usually (high) fees for this service.
As mentioned, in order to allow your account to overdraft, you will have to opt-in for an "overdraft protection" service. This means that you will authorize your bank or credit card company to overdraft your checking account for ATM withdrawals.
Most bank customers have this service enabled, although a survey shows that many don't remember they were ever asked to opt-in. This contributes to the billions generated through overdraft fees, with a 64% spike in fees paid following COVID-19 lows.
FIND OUT MORE >>> Can you overdraft a negative account?
Can you overdraft a cash advance app debit card at an ATM?
With overdraft fees growing to a $15 billion profit center for banks, a new category of cash advance apps has grown rapidly by offering low or no fee access to extra cash when you need it, right from your phone.
Apps like Dave, Current and Chime offer features like no-fee overdrafts, early access to your paycheck and no or low-fee cash advances to help you juggle your finances when funds are low. They each provide no-fee debit cards that you can use to make purchases or ATM withdrawals.
However, none of these services allows you to overdraft your debit card at an ATM. So no, you can't overdraft Chime at an ATM or overdraft Current card at your local ATM. If your balance is low or negative, Chime and Current can provide no-fee overdrafts for up to $200 of debit card purchases instead.
Apps like Albert don't allow you to overdraft your account at all – but they do offer cash advances. You'll need to plan for these, but an extra few hundred bucks in your pocket can be very handy when your card is declined.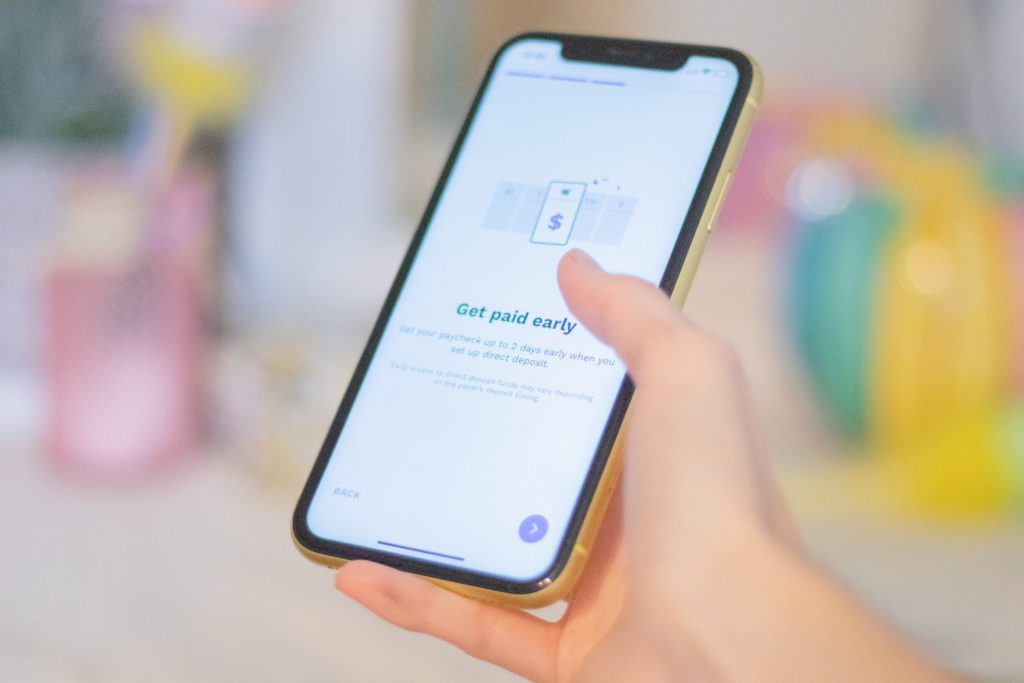 Here's how Albert works:
There are no credit checks to use Albert, no interest on the money you borrow, and your next paycheck automatically balances your owed amount so you don't need to do a thing. You don't even need to purchase a subscription or move your direct deposit to access cash.
Get Exploring >>> Check Out Albert
What is the daily overdraft amount limit on ATMs?
There are no set limits on how much you can overdraft at an ATM.
These amounts vary from one financial institution to the next and many times are even tailored to each individual account holder. Other factors to consider are whether you are using your bank's ATM or those owned by another financial institution. Sometimes, only your banks' ATMs will let you overdraft.
As a general rule, new account holders and those with poor credit scores are often very limited in the amount they are allowed to overdraft their accounts for (usually around $100 to $300). More established individuals with higher credit scores are often allowed to overdraft amounts sometimes in excess of $1,000. Even if you ask your bank what their particular policy is, they won't be able to quote you overdraft figures until you sit down with them and fill out the paperwork.
When you are at another bank's ATM the rules for overdrawing will most likely be different and won't be as high as your bank will allow it. Some financial institutions do not even permit non-bank member overdrafts while others limit overdrafts to smaller amounts.
FIND OUT MORE >>> How much can I overdraft my checking account?
How much are overdraft fees on ATM withdrawals?
ATM overdraft fees vary from bank to bank. They are typically about $35, though some banks have reduced or eliminated overdraft fees for small amounts – for example, Chase's new overdraft policy offers no-fee overdrafts for up to $50, and no overdraft fees on transactions for less than $5.
If you really need cash and have decided to pay the fee to overdraft at an ATM, you may be better off taking out more money than you think you need to limit fees, provided you have a clear path to quickly paying back.
Your bank's overdraft fee is usually a flat rate, meaning that you'll pay the same $35 whether you take out $20 or $100 from the ATM. Once your account is overdrawn, your bank will likely charge you an additional fee for every transaction you complete – many banks will charge you for up to five overdrafts in a single day, which can cost you $175 or more for making just a few small purchases while you have a negative balance! You can avoid some of those fees by accessing more cash at the ATM and using that to pay for your purchases instead of your debit card, until your account is back in positive territory.
You'll generally need to agree to pay an overdraft fee before withdrawing cash an ATM. For example, with Bank of America you'll need to authorize the overdraft transaction at the ATM in order to get your cash. Note that if you are using an ATM from another bank or service provider, you may not be advised about the overdraft fee.
FIND OUT MORE >>> How much does your bank charge for an overdraft? Check out our list of overdraft fees by bank

What banks let you overdraft at an ATM?
If your bank offers an overdraft protection service, you'll be able to withdraw cash at your nearest ATM – assuming you've opted-in and satisfy any requirements to access the service.
Withdrawing money when your account is overdrawn is possible through the following banks.
Does an ATM overdraft affect your credit score?
Typically speaking, an ATM overdraft does not adversely impact your credit score. It actually helps maintain it from having a black mark for having an insufficient fund item.
This is one of the few positives about overdraft protection.
The only time it will come back to haunt you as far as your credit is concerned is if you take too long to repay the overdraft amount. Keep in mind, credit card overdrafting is treated differently than ATM or debit card overdrafts and is more likely to impact your credit score negatively if you overdraft your account.
RELATED ISSUE >>> If you are purposely looking to overdraft your debit or ATM card, you should check out cheaper solutions such as instant loan apps.
DEALING WITH POOR CREDIT? Boost your credit score in as little as $5/month (seriously!)
What are my options to overdraft my account from an ATM without paying overdraft fees?
Just 16% of Americans carry cash. So if you're looking to donate less of your money to your bank via ATM withdrawals, we don't blame you.
If you have an overdraft agreement with your credit card company or bank, it will allow you to do this for a fee (usually $35). But although this offers convenience, the sky-high fees and multiple daily overdrafts (most banks charge between 1 to 6 overdraft fees each day) can leave you under financial stress.
Need fast cash? ⚡
However, you can sign up for different services that might reduce these costs.
Some banks have provisions where money will automatically be transferred from one account to another such as checking accounts or savings accounts. Once you overdraw your balance from one account (the one you used your debit card with), it will automatically take funds from your other account to cover the excess. Although this typically incurs a linked account transfer fee, these are less than overdraft fees.
Another solution you might consider if you want to save money is to use apps such as the PockBox.com app.
PockBox will let you borrow money (up to $2,500) very quickly. The application process takes about 5 minutes and is very straightforward. This is ideal if you need a larger buffer than a few bucks and could make you save hundreds of dollars on overdraft fees.
FIND OUT MORE >>> Can you overdraft a savings account and save money in overdraft fees?
How to top-up your checking account instead of overdrafting
There are two approaches when it comes to withdrawing money at an ATM.
Option One: Use overdrafts to withdraw the money you don't have, incur a fee, and pay back both the overdraft and the overdraft fee when you can.
Option Two: Top up your checking account and withdraw the money you do have, avoid overdraft fees, and pay back the amount on terms you're in control of.
Here are a few popular and proven apps to help you fill your bank account with the cash you need and make ATM withdrawals without copping heavy fees.
Browse PockBox for loans up to $2,500 even if you have bad credit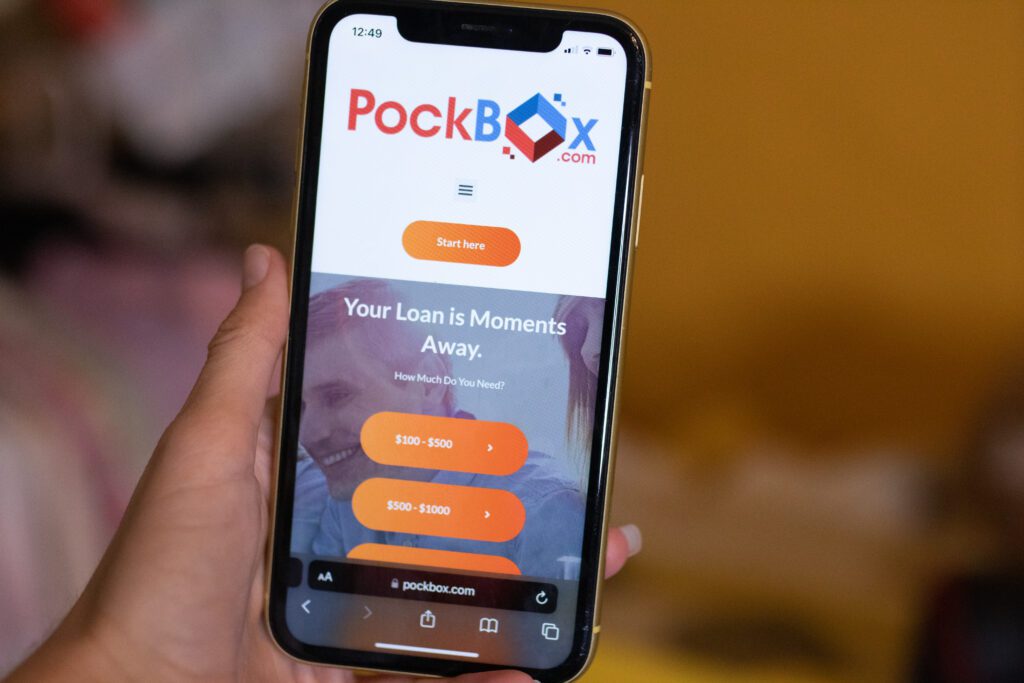 PockBox is the perfect app to top up your checking account (with up to $2,500) and use the money to buy stuff online. The process is sleek and straightforward. You will have to give some information about yourself. The PockBox app should connect you to the best lender possible, and you may be approved in a matter of minutes.
Compare Your Loan Options (Up to $2,500)
Use Chime to overdraft up to $200 with ZERO overdraft fees
Chime is one of the leading companies in a new wave of financial technology apps that make it easier, more convenient, and more affordable to manage and access your money. One of Chime's most useful offerings is SpotMe®, which lets you make debit card purchases or ATM withdrawals that overdraw your account with no overdraft fees. Limits start at $20 and can be increased up to $200.2
There is no cost to enroll in SpotMe, and once you set up your account to receive a qualifying direct deposit of $200 or more a month, Chime will cover up to $200 in overdrafts on your account – without charging you overdraft fees!
Here's an example of how SpotMe can help you avoid sky-high fees:
You want to pay for a $65 dinner, but only have $50 in your bank account. With most banks, if you use your debit card you'll instantly be hit with an overdraft fee of $35 or more, turning that quick meal out into a $100 affair! But if you've set up SpotMe (and have your paycheck regularly deposited into your account) and use your Chime debit card to pay for that meal, that $15 overdraft will be covered with no fee to you. The next time you make a deposit to your Chime account, the $15 negative balance will be instantly cleared.
While SpotMe doesn't have high overdraft limits, it will show you how much you can spend right in the app to help you avoid fees, as well as those embarrassing moments when your transactions are declined. You can access $20 in overdrafts right away (which can help you avoid those frustrating fees banks charge you for being overdrawn by just a few dollars) and you can grow your limit over time.
Click here to sign up with SpotMe for fee-free overdrafts – it's fast and easy!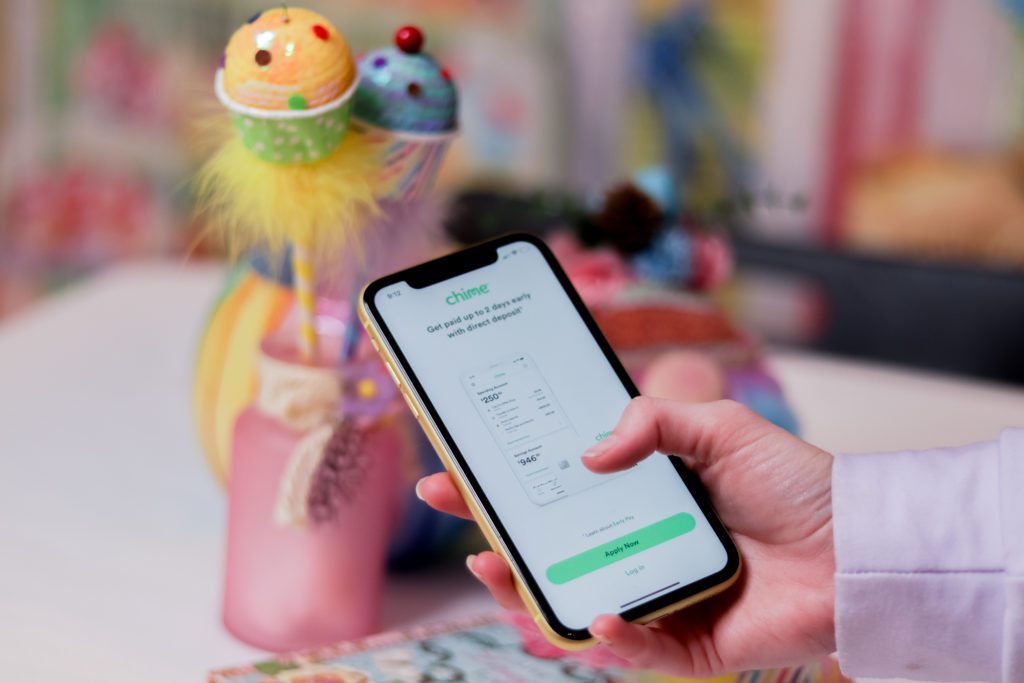 BONUS: Tips to help you avoid an ATM overdraft
There are thousands of ATMs across America that let you overdraft, but if you're looking to stay on top of your money and access cash you already have, consider the following money management tips:
➤ Become familiar with how your bank accounts and credit cards work with overdrafts
➤ Track your spending with both store and ATM receipts
➤ A low-interest credit card may be cheaper than the fees associated with an overdraft. You can pay off your balance before interest accrues to save money
➤ Link your checking and savings accounts so you can automatically transfer funds in the event of an overdraft situation
➤ Ask your bank to set up low account balance texts so you can spot cash flow problems before you incur fees
➤ Try having some cash on hand for unexpected purchases and emergencies to avoid dipping into overdrafts
➤ Be cautious if you shop online with your checking account number. Many merchants won't process your transaction for several days, which can lead to unexpected overdrafts. Make sure you have have ample funds in your bank account until the purchase clears.
Final thoughts and what to do next…
ATM overdrafts provide extra cash when you need it, but you'll need to stay on top of the high fees to avoid falling deeper into debt.
Wherever possible, use your own bank's ATM so you won't be refused an overdraft. Or, if you'd rather have the money you need without overdrafting at an ATM, use alternative services like:
These no-fee alternatives will let you borrow money and save hundreds of dollars on overdraft fees. When you're aware of the absorbent amount of fees that come with ATM overdrafts, it's easier to assess whether the protection is worth having or if opting for an alternate service is the better option.
Watch: A warning on overdraft protection for ATM withdrawals
WAIT! High overdraft fees aren't the only way your bank is costing you money.
With inflation overheating, you've probably heard that interest rates are climbing sharply. That means that for the first time in years, it's a great time to shop around for a high interest savings account.
The national average interest rate for savings accounts is currently 0.23% APY – that means that if you have $2,500 in a savings account, you'd earn just $5.76 after one year! Move those hard-earned savings to an FDIC-insured bank paying 3.50% APY and you'd earn $81.73 more!
Don't let your hard-earned savings sit there doing nothing. Check out the rates that you can earn at other banks:
Latest posts by Alexander Porter
(see all)
Download to see if you qualify. Repay the advance with your next paycheck. Fees may apply. Advance amounts based on qualification and may vary. Albert is not a bank. Banking services provided by Sutton Bank, Member FDIC.

*Chime SpotMe eligibility requirements and overdraft limits: Chime SpotMe is an optional, no fee service that requires a single deposit of $200 or more in qualifying direct deposits to the Chime Spending Account each month. All qualifying members will be allowed to overdraw their account up to $20 on debit card purchases and cash withdrawals initially, but may be later eligible for a higher limit of up to $200 or more based on member's Chime Account history, direct deposit frequency and amount, spending activity and other risk-based factors. Your limit will be displayed to you within the Chime mobile app. You will receive notice of any changes to your limit. Your limit may change at any time, at Chime's discretion. Although there are no overdraft fees, there may be out-of-network or third party fees associated with ATM transactions. SpotMe won't cover non-debit card transactions, including ACH transfers, Pay Friends transfers, or Chime Checkbook transactions. See Terms and Conditions.
Chime is a financial technology company, not a bank. Banking services provided by, and debit card issued by, The Bancorp Bank or Stride Bank, N.A.; Members FDIC.