Editor's Note: Overdraft Apps provides detailed product reviews and recommendations based upon extensive research and our own hands-on testing. We may earn a referral fee when you sign up for or purchase products mentioned in this article.
30-SECOND SUMMARY: While banks rack up billions of dollars a year in overdraft fees, upstart financial app Chime has soared to over 13 million accountholders thanks to checking accounts that offer fee-free overdrafts and early access to your paycheck. Here's how you can use Chime SpotMe to enjoy $200 fee-free overdrafts on your Chime card, at ATMs or on debit card purchases.

Why have 14 million people ditched their high-fee bank for Chime?
Chime is a financial technology company, not a bank. Banking services and checking account provided by The Bancorp Bank, N.A. or Stride Bank N.A.; Members FDIC.
Is Chime SpotMe free money?
Chime was founded in 2012 in San Francisco with a mission to help slash the fees the consumers consumers pay to manage their own money.
Chime offers a host of features that help you boost your savings, build your credit and get cash when you need it. On of Chime's top features is SpotMe®, which lets you access up to $200 from an ATM or by making purchases on your debit card without charging a fee.
As part of a new generation of 'neobank' financial apps, like Albert and Cleo, Chime is upending the rigid, high-fee world of traditional banking. While some transactions and services do incur (low and clearly disclosed) fees, Chime proudly offers a list of services that it offers at no charge:
No annual fees
No foreign transaction fees
No memberships fees
No services fees
No monthly fees
No minimum balance requirements
If you want free money in the form of a $200 overdraft, read on to find out how.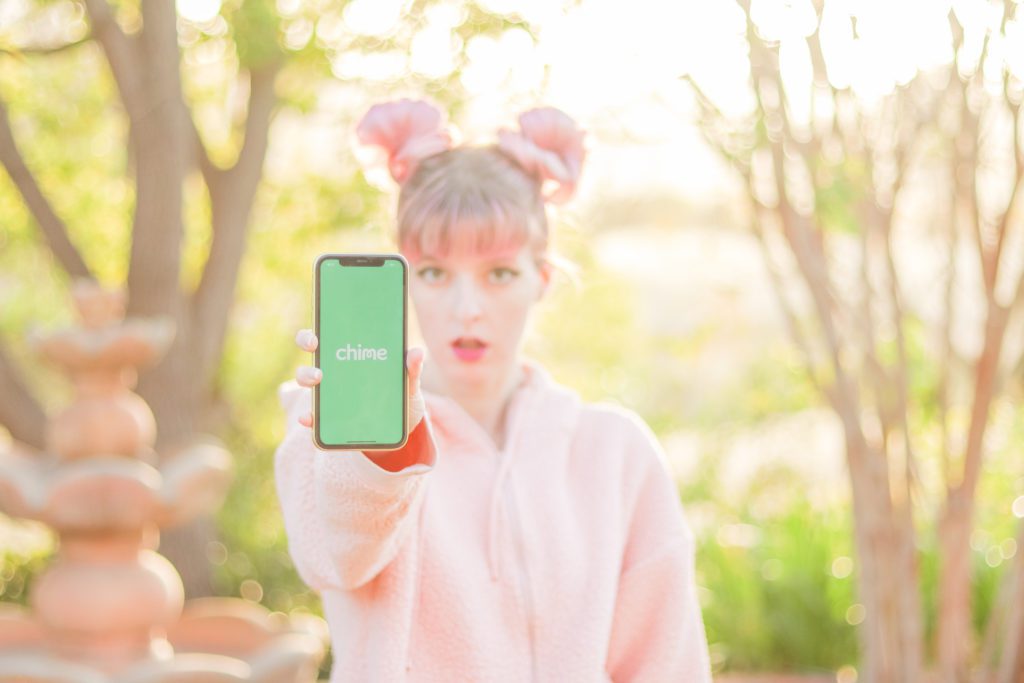 How does Chime SpotMe overdraft work?
Once you're set up with SpotMe, you can overdraft right away for a quick $20. That amount can grow to up to $200, based on your account activity and history. SpotMe lets you overdraft your Chime card via debit card purchases or ATM withdrawals with no overdraft fees. 
There is no cost to enroll in SpotMe, and once you set up your account to receive a qualifying direct deposit of $200 or more a month, Chime will cover up to $200 in overdrafts on your account – without charging you overdraft fees!  
While there is no fee for using SpotMe, Chime will ask if you'd like to leave a tip once you repay your negative balance. Chime claims that tips help it offer cash advances via SpotMe to more customers, but leaving a tip is completely optional and it won't affect your eligibility for future overdraft advances. Chime has been preparing to go public in 2022 (though the volatile stock market may delay those plans), with the company expected to be worth up to $45 billion – our recommendation is that they'll be fine without your tip!)
It's important to note that SpotMe only covers debit card purchases and ATM cash withdrawals. SpotMe isn't available for person-to-person transfers, ACH transfers (including other payment apps like Dave, Venmo or Square Cash), or Chime Checkbook transactions.
While SpotMe doesn't have high overdraft limits, it will show you how much you can access for purchases or ATM withdrawals right in the app to help you avoid fees, as well as those embarrassing moments when your transactions are declined. You can access $20 in overdrafts right away (which can help you avoid those frustrating fees banks charge you for being overdrawn by just a few dollars) and you can grow your limit to up to $200 simply by using your Chime account.
Open your free Chime account >>> Sign up with Chime in less than 2 minutes 👈
How to overdraft your Chime debit card on purpose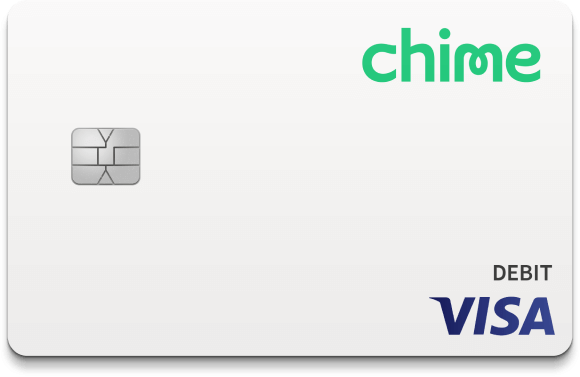 You can use your Chime debit card to make up to $200 in purchases with an overdrawn account balance.
SpotMe makes it easy to access extra cash for purchases. Once you open your account, you'll receive a Chime Visa® Debit Card that you can use to make purchases, withdraw cash from an ATM and access extra cash when you overdraft your account. Whether you're shopping at a local store or restaurant, or online, accessing some extra cash via SpotMe is as simple as using your card – no application or pre-authorization is required.
You can use your Chime card to make purchases at millions of merchants that accept Visa, both in-person or online. Plus, you'll get the unrivaled security and fraud protection that Visa is famous for including $0 liability for unauthorized charges if your card is lost or stolen and continuous fraud monitoring.
With SpotMe, you can view your available overdraft limit at any time right in the app, so you know if you can pay for that purchase before you even break out your Chime debit card. This is a big benefit versus traditional banks, which generally keep this number a kept secret from you, which can lead the embarrassment (or worse) of your card being declined when you try to make a payment. Chime shows you exactly how much of a cash advance you have instant access to – up to $200 – so you know what you can spend.
One of the great features of SpotMe is that can also use it to get extra cash via the cash back option on purchases. So if you need a cash advance while your balance is negative, you can also get a cash advance while using your Chime card to make purchases, without incurring any overdraft fees!
Get up to $200 in no-fee overdrafts >>> Sign up with Chime in less than 2 minutes 👈
How to get a cash advance from Chime at an ATM
You can use SpotMe to get a cash advance of up to $200 from an ATM.
With your Chime Visa debit card, you can access cash at practically any ATM in the world. This includes no-fee withdrawals over 60,000 ATMs that participate in the Chime ATM network, including Moneypass ATMs in 7-Eleven stores and at any Allpoint or Visa Plus Alliance ATM. Otherwise, out-of-network ATM withdrawal fees may apply (as well as additional fees charged by the ATM provider.
To access a SpotMe cash advance from an ATM, you use your Chime debit card! If your account balance is zero or negative, you'll have access to your available SpotMe amount, up to $200. If you have a positive balance in your Chime account, you can withdraw that full amount PLUS the available amount via SpotMe. Once again, there are no fees for using SpotMe, and feel free to skip the optional tip.
You can withdraw up to $500 per day via an ATM if you have a sufficient balance in your Chime account. You can also make a cash withdrawal at a bank or credit union branch by presenting your Chime debit card to the teller, known as an Over The Counter Withdrawal. This is also subject to the $500 daily limit and a $2.50 fee applies. Your card is subject to a daily limit of $2,500 in total transactions. (If you're looking for additional spending tools, you can also opt-in through the Chime app to receive the Chime Credit Builder Card, a secured Visa® credit card with no credit check, no interest and no annual fee.)
Get up to $200 in no-fee overdrafts >>> Sign up with Chime in less than 2 minutes 👈
---
Frequently Asked Questions about Chime SpotMe
Is Chime legit?
Yes. Your money is safe with Chime.  Chime has over 14.5 million customers. Founded in 2013, the San Francisco-based company has secured a whopping $2.3 billion in investments from dozens of leading venture capital and investment funds. 
Chime is not a bank, It partners with The Bancorp Bank or Stride Bank N.A. to provide your debit card and banking services. Both banks are members of the FDIC, so your deposits are federally insured for up to $250,000. And since your debit card is part of the Visa network, you're protected from unauthorized transactions with Visa Zero Liability3 and you can instantly block transactions on your cards through the Chime app if they're ever lost or stolen.
The Chime app often ranks as one of top ten mobile apps in the financial category. Chime has a 4.8 rating on the App Store, with more than 457,000 reviews, and a 4.6 rating on Google Play with over 384,000 reviews.
Can you get $100 from SpotMe?
Yes – and much more.
There's one more great feature we love about Chime that can give you access to cash when you need it – early access to your paycheck with no interest cost and no fees!
Getting paid faster means you may no longer need to stretch those last few dollars in your account to make it to the next payday. And you can you use your funds any way you choose, including ATM withdraws, debit card purchases and bill payments. It's another great perk of setting up direct deposit with Chime
Getting started with SpotMe is quick and easy, and you can get no-fee overdrafts to up to $200 plus get your paycheck two days early.
How can I avoid overdrafts with Chime SpotMe? (Video Answer)
Looking for other options?
WAIT! High overdraft fees aren't the only way your bank is costing you money.
With inflation overheating, you've probably heard that interest rates are climbing sharply. That means that for the first time in years, it's a great time to shop around for a high interest savings account.
The national average interest rate for savings accounts is currently 0.23% APY – that means that if you have $2,500 in a savings account, you'd earn just $5.76 after one year! Move those hard-earned savings to an FDIC-insured bank paying 3.50% APY and you'd earn $81.73 more!
Don't let your hard-earned savings sit there doing nothing. Check out the rates that you can earn at other banks:
Latest posts by Mitchel Harad
(see all)
Chime SpotMe is an optional, no fee service that requires a single deposit of $200 or more in qualifying direct deposits to the Chime Checking Account each month and Visa debit card activation. All qualifying members will be allowed to overdraw their account up to $20 on debit card purchases and cash withdrawals initially, but may be later eligible for a higher limit of up to $200 or more based on member's Chime Account history, direct deposit frequency and amount, spending activity and other risk-based factors. Your limit will be displayed to you within the Chime mobile app. You will receive notice of any changes to your limit. Your limit may change at any time, at Chime's discretion. Although there are no overdraft fees, there may be out-of-network or third party fees associated with ATM transactions. SpotMe won't cover non-debit card transactions, including ACH transfers, Pay Anyone transfers, or Chime Checkbook transactions. See terms and conditions.
Early access to direct deposit funds depends on the timing of the submission of the payment file from the payer. We generally make these funds available on the day the payment file is received, which may be up to 2 days earlier than the scheduled payment date.