Editor's Note: Overdraft Apps provides detailed product reviews and recommendations based upon extensive research and our own hands-on testing. We may earn a referral fee when you sign up for or purchase products mentioned in this article.
Albert offers up to $250 in fee-free and interest-free cash advances with no credit checks. Better still, the Albert app comes with a suite of in-app tools to help you track your spending, make budgets and stay on track with your savings goals. And, with highly personalized financial advice delivered through 'Albert Geniuses' (real people to help you solve real-world problems), there's a lot to love about this cash advance app. But does this make Albert right for you? We've rounded up the top apps like Albert to help you compare your options.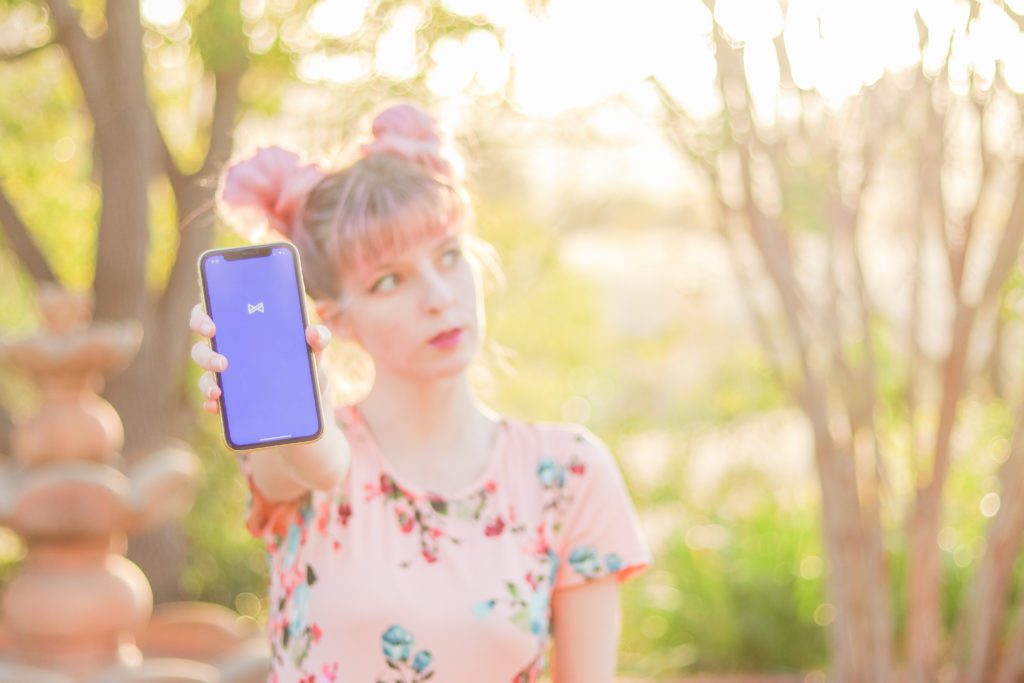 What are the top features of the Albert App?
Albert is the Swiss Army Knife of financial apps. That means you can enjoy banking services, financial planning and cash advances from your smartphone.
Albert's best feature is the ability to access cash advances up to $2501. This is possible with no fees, no interest and no credit check. You can also enjoy a cash advance without moving your direct deposit, if you choose.
Setting up an Albert Cash account will unlock the ability to access your paycheck up to 2 days early. You'll also get near-instant access to Albert's cash advances. Otherwise, there's a 3-day wait or an express fee to access instant funds to a linked bank account.
Albert app users can also tap into the minds of 'Albert Geniuses'. These are real humans who provide financial advice 7 days a week, so you're not alone in your quest to better manage your money. You'll get a 30 day free trial of Genius when you get started with Albert – send them your most pressing financial question and see what they recommend!
Need a quick $250? >>> Get started with Albert
Be sure to check out our full Albert review to learn more.
Is the Albert app right for you?
Albert's no-interest cash advances are a great solution for many people… but not everyone.
If you want to get the most out of Albert (including fast and fee-free cash advances), here's what you'll need to keep in mind:
A). Move your direct deposit to Albert if you want to get your money almost instantly with no fees. If you don't set up an Albert Cash account, you'll need to wait 2-3 days to get your cash advance deposited in your nominated bank account. You can get your cash instantly with a $6.99 express fee. However, an Albert Cash account will unlock instant cash advance deposits.
B). You can't overdraft your Albert card. If your account balance is low you won't be able to use an ATM or pay for debit card purchases. If this occurs, your card could be declined which would put you in a tough or embarrassing spot that no one wants to be in. Albert's cash advances are great but you need to plan ahead for them.
C). Albert sets your cash advance limit based on several factors. This includes the age of your bank account, your direct deposit and your spending history. Although Albert offers up to two-hundred and fifty dollars, your initial cash advance limit may be below $250. Or even zero! It's worth noting that if you are late in repaying an outstanding cash advance, Albert may suspend your cash advance privileges for up to 90 days, even after repayment.
Is Albert sounding like the right app for you? Before you hit 'download', it's worth comparing options to make sure you have access to the cash advances you need without paying for fees, expedited funds, or features you don't need.
Cash Advance Apps Like Albert
We break down the full pros and cons in our comprehensive Albert review, but if you're looking for higher borrowing limits or different financial features, it helps to know what else is available. To help you save time and better manage your money, here are five cash advance apps like Albert you might find more useful.
$100 cash advances with sassy financial advice you might actually pay attention to – Cleo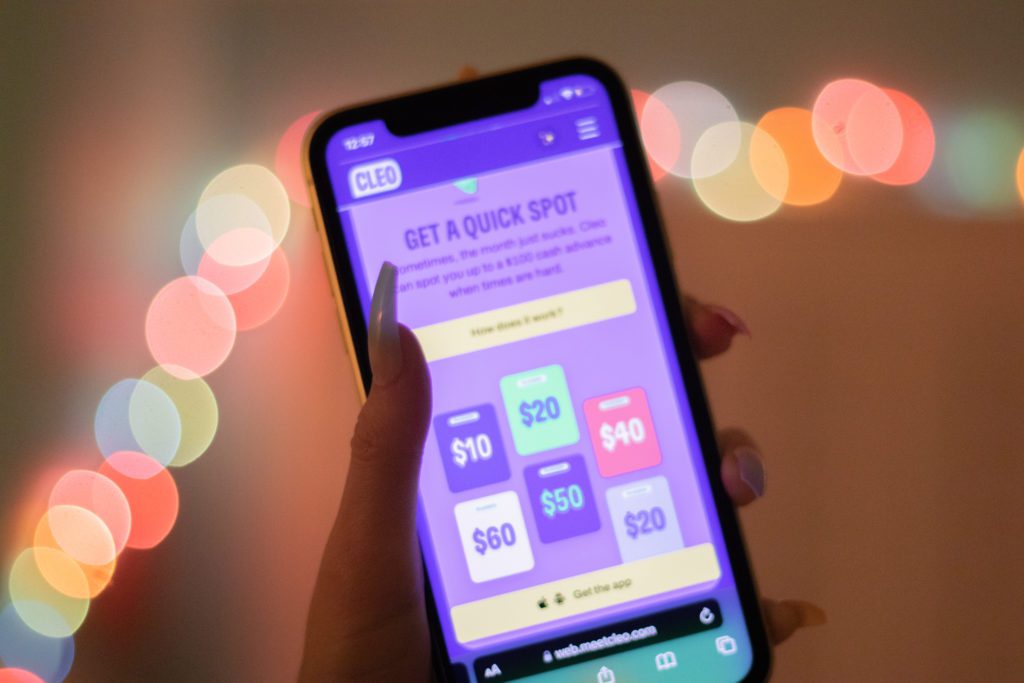 Cleo is a "money app that doesn't suck" (her words!).
An AI-driven financial app, Cleo organizes your money in a way that shows how small changes can have a big impact on your life. Once downloaded, Cleo will analyze your recent spending and ask a few questions to learn more about your financial situation. From there, the sassy (code for wiseass) AI will offer practical suggestions to help you spend less and stay on top of your money.
As a new Cleo user, you're entitled to $70 in cash advances upfront, though this can be increased to $100 based on the transaction history of your linked account.
With no credit check waiting for you and no proof of regular income to apply, Cleo's $100 cash advance is a popular alternative to Albert, though the borrowing limit is less than Albert's $250. It's also worth noting that you'll need to become a Cleo Plus user ($5.99/month) to unlock cash advances as well as credit score coaching and analysis plus cashback offers at restaurants, retail, gas stations and grocery stores.
No-interest cash advances for up to $100 >>> Create a Cleo account in two minutes
Get paid two days early and access $200 in fee-free overdrafts whenever you need it – Chime
Chime is a financial app packed full of features to help you manage your money and avoid overdraft fees through your phone and with a Chime debit card.
With no membership fees, no annual fees and no monthly fees, there are plenty of reasons why Chime is used by over 13 million account holders. One of Chime's most useful features is SpotMe®. SpotMe lets you access up to $200 in fee-free overdrafts via ATM withdrawals or debit card transactions. This figure starts at $20 and can grow based on your account history and activity.
To qualify for SpotMe, you'll need to make $200 in monthly qualifying direct deposits which is less than apps like Go2Bank.
With no fees of any type, Chime users can leave a tip which Chime claims helps to offer cash advances to other customers. Leaving a tip is entirely optional and won't affect your ability to overdraft up to $200.
Get no-fee overdrafts with Chime >>> Sign up with Chime in less than 2 minutes
Money and credit insights you can use plus instant cash advances up to $250 – Brigit
Offering an alternative to payday lenders and credit card companies, the Brigit app offers up to $250 in instant cash advances on your next paycheck so you can get through until your next paycheck lands without unnecessary overdrafting (and copping the sky-high fees that come with it).
With zero interest and zero hidden fees, you can pay back your cash advance without extra charges. This has helped Brigit users save $250 million in fees since the app launched.
Brigit offers two plans to choose from: Free and Plus. The Free plan comes with limited features, which doesn't include the $250 cash advance. If you want up to $250 fast, you'll need to become a Brigit Plus user. This will set you back a $9.99 per month fee. Keep in mind, that this is significantly less than just ONE overdraft fee. This is money well spent if you want access to extra cash without the fees that come with it.
Oh, and if you find yourself spotting an empty bank balance when it's too late, Brigit has you covered.
Using an algorithm, Brigit will predict when you're likely to run out of cash before your next paycheck and send you an alert to let you know. As a Brigit Plus user, you'll automatically receive up to $250 when you're facing a shortage. How easy is that!
Get up to $250 FAST >>> Download the Brigit app to learn more
Comparison shop cash advance loans for up to $2,500 when you need more cash – PockBox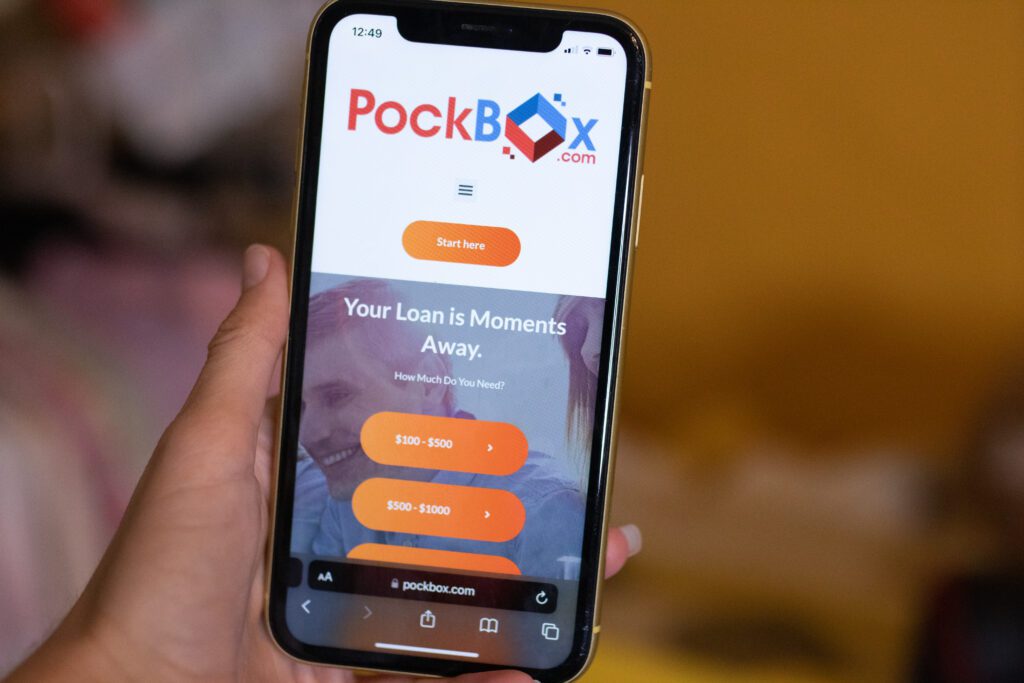 The apps like Albert on this list are great for accessing quick cash – often with ZERO fees. But what if you need a little extra?
Enter PockBox.
PockBox specializes in loans for borrowers with bad credit. The app works by comparing lending options up to $2,500 so you can cover larger expenses without worry and avoid the cycle of debt that comes with many high-interest payday loans.
All you'll need to do is answer a few questions before PockBox fetches loan quotes from up to 50 lenders. There's no obligation to proceed so you can compare your options freely and decide on the lender that's right for you. Borrowing amounts start from $100 and can rise up to $2,500 which is significantly more than the apps like Albert on this list can provide.
As a 100% free app, PockBox lenders can have your money in a nominated account within 1 business day, or even as quick as a few hours.
Compare loan offers for up to $2,500 >>> Check out the FREE PockBox app
Same-day cash advances up to $100 with no interest, fees or credit check – Earnin
You worked today. So get paid today.
That's the idea behind Earnin. The app works with your existing bank account, so there's no need to change banks. You can get set up in just a few minutes and start accessing the Cash Out feature as soon as your account is verified. This can be as fast as the same day.
You can instantly access up to $100 with a new account. With Earnin's Lightening Speed feature, your cash is sent directly to your bank account. This is usually within a handful of minutes. So you can use it for anything from debit card purchases to ATM withdrawals or bill payments. Not only does this provide ultimate convenience, but you avoid overdraft fees too.
You'll have a borrowing limit of $100 per pay period to start. This can be increased as you build your account history, and you may be able to borrow $100 per day and $500 per pay period.
Here's an example of how Earnin can put fast cash in your pocket:
You've got the day off work and your best friend is in town for the night. But your bank account is empty! Instead of overdrawing your account (and copping expensive overdraft fees), you use Earnin to request a $100 advance on your wages. Earnin moves your money to your bank account in minutes, with zero fees or charges. You get to go out for a drink or bite to eat with your friend. And the outstanding amount is automatically deducted from your next paycheck.
Creating an Earnin account only takes a couple of minutes with no need to switch banks. That means you can start using the Cash Out feature as soon as you're set up and verified.
Access up to $500 of your Paycheck Before Payday >>> Get to Know the Earnin App
BEFORE YOU GO…
Check out our most popular content
---
​​How we picked these apps
To come up with this list of loan apps like Albert, we hit the 'downloaded' button, and spent time putting them to the test. We considered features including fees (upfront or hidden), eligibility, borrowing limits, and interest rates. We also looked for additional features that might benefit people looking for nimble cash advances. These include credit checks, speed of accessing funds and overdraft support. We may receive a referral fee if you purchase or use some of the products described in this article.
*Chime SpotMe eligibility requirements and overdraft limits
: Chime SpotMe is an optional, no fee service that requires a single deposit of $200 or more in qualifying direct deposits to the Chime Spending Account each month. All qualifying members will be allowed to overdraw their account up to $20 on debit card purchases and cash withdrawals initially, but may be later eligible for a higher limit of up to $200 or more based on member's Chime Account history, direct deposit frequency and amount, spending activity and other risk-based factors. Your limit will be displayed to you within the Chime mobile app. You will receive notice of any changes to your limit. Your limit may change at any time, at Chime's discretion. Although there are no overdraft fees, there may be out-of-network or third party fees associated with ATM transactions. SpotMe won't cover non-debit card transactions, including ACH transfers, Pay Friends transfers, or Chime Checkbook transactions.
See Terms and Conditions .
Chime is a financial technology company, not a bank. Banking services provided by, and debit card issued by, The Bancorp Bank or Stride Bank, N.A.; Members FDIC.
WAIT! High overdraft fees aren't the only way your bank is costing you money.
With inflation overheating, you've probably heard that interest rates are climbing sharply. That means that for the first time in years, it's a great time to shop around for a high interest savings account.
The national average interest rate for savings accounts is currently 0.23% APY – that means that if you have $2,500 in a savings account, you'd earn just $5.76 after one year! Move those hard-earned savings to an FDIC-insured bank paying 3.50% APY and you'd earn $81.73 more!
Don't let your hard-earned savings sit there doing nothing. Check out the rates that you can earn at other banks:
Latest posts by Alexander Porter
(see all)