Editor's Note: Overdraft Apps provides detailed product reviews and recommendations based upon extensive research and our own hands-on testing. We may earn a referral fee when you sign up for or purchase products mentioned in this article.
MoneyLion is a popular app, but what do users think about it? And what do we think about it?!
We've done the research for you and spent a little time (OK, a lot of time) testing out MoneyLion. Read on for a full breakdown of pros, cons, features and prices. We'll tell you what people like, and what's not so good about MoneyLion. Plus, we've summarised MoneyLion reviews across app stores (plus TrustPilot) to make sure you're fully informed about the app's best features and what to watch out for.
What is the MoneyLion app?
MoneyLion is a personal financial app with a twist.
It uses artificial intelligence, data analysis, and social media to make lending decisions. This can mean that some applicants get lower rates when they borrow from MoneyLion in comparison to rates on offer from competing providers.
The company is also much more than a personal lender, offering you a free credit report plus budgeting tips and the ability to invest your money directly via the app. On top of that MoneyLion Plus gives you access to loans without a credit check. Plus, provide an investment account. Read on to see what people think about MoneyLion.
What users love…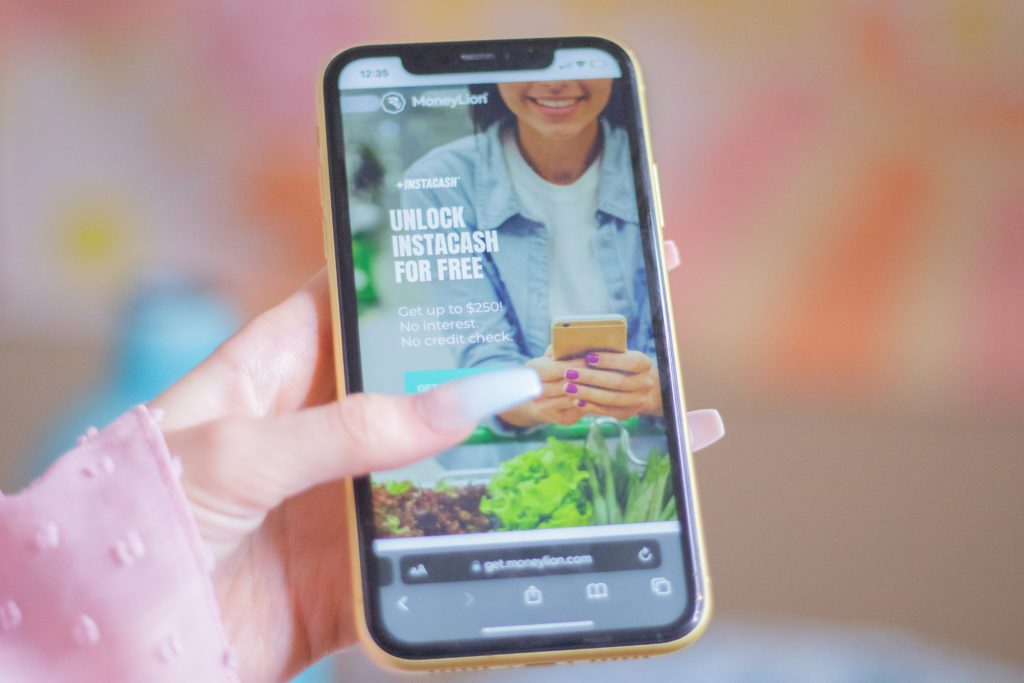 Users report that MoneyLion Plus is a great way to build your credit and get loans when it is difficult to get a loan from another provider. In fact, users love the accessibility and ease of use of the app so much that they scored it 4.6 / 5 on the Apple App Store.
Reading app store reviews quickly reveals that MoneyLion is a great option for people who are inexperienced with money. Users like that it provides a free credit report. They also like the tips and tools that help you manage your money better.
The MoneyLion Plus personal loan product itself is also highly rated. Users like that their loans are often approved instantly and enjoy quick fund transfers too. One happy borrower stated, "It's great and was approved for a $500 loan in 5 minutes and I have the worst credit, small $20 a week to improve my credit".
On Google Play the MoneyLion app scores 4.2 / 5 with over 3,800 reviews many of which praise the ease at which the app issues loans of up to $500 at low APRs of 5.99%.
What users don't like…
Just like any app, some users experience issues with MoneyLion. One issue that surfaces surrounds the $79 subscription fee for the MoneyLion Plus services. Users are concerned that only $50 of this is invested into an investment fund. As a result, they struggle to understand what they get for the remaining $29 monthly fee, even if the $29 can in practice be reclaimed by logging into the app once a day.
There is also frustration around the fact that the ACH instruction for the MoneyLion Plus subscription fee can only be cancelled by calling MoneyLion. There is no option to cancel the service inside the app. This is a fair concern as cancelling should be as easy as signing up, but there is no in-app cancellation function.
Other users are unhappy that their loans were not approved, but as with all lending providers, MoneyLion will only issue a loan if you meet their lending criteria. It is common for personal loan providers to get app store complaints from users who are unhappy that their loans are not approved.
Finally, there are emerging concerns about double payments to MoneyLion and other glitches with the app. One Google Play reviewer complained about the verification stage, saying: "I think the app is cool but when I try to verify my number with the 4 digit code sent to my phone it just becomes stuck on the loading screen".
In many cases, apps can hit a hitch after an update, and it is worth keeping an eye on app store reviews to see whether MoneyLion manages to resolve these issues.
What is the user consensus?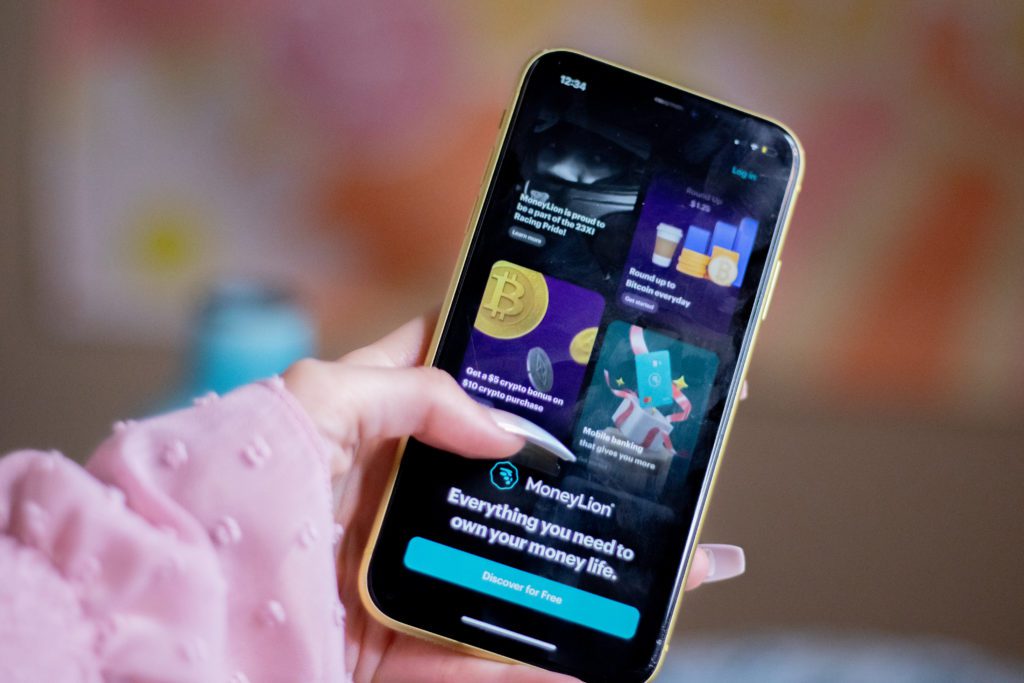 Financial service providers often struggle to achieve good ratings on app stores and on sites like Trustpilot because many people find dealing with finances frustrating. People can also find it exasperating if they are rejected for credit.
The fact that MoneyLion scores 9.1 out of 10.0 on TrustPilot is a testament to the app's ability to manage the expectations of its users. It also suggests that MoneyLion manages to keep its users happy.
Overall the MoneyLion app is well designed and user-friendly. Many users comment on the ease with which they can apply for a loan. The MoneyLion website is also terrific, giving you an easy way to sign up for MoneyLion and to enjoy the various MoneyLion services.
One of the top things liked about MoneyLion is the fact that it is a good way to build credit. You can easily get a loan from MoneyLion, and MoneyLion will report your repayment history to your credit file. Repay your MoneyLion loan on time and other lenders will look more favorably on future credit applications.
Finally, unhappiness amongst users usually relates to a misunderstanding of what exactly MoneyLion and MoneyLion Plus provide. As always it helps to read the terms and conditions of service before you commit to signing up. One iOS app user states: "if you do your part and read a document, you'll see what you're signing up for".
What you must watch out for!!!
MoneyLion provides personal loans. However, you should always take care when taking out a personal loan. Not repaying a personal loan on time can be costly. Defaulting on a loan can result in fees and charges and a notice on your credit file. In addition, with MoneyLion Plus there is a unique issue. If you do not repay your loan on time the funds in your MoneyLion investment fund will be frozen.
It is also worth noting that a MoneyLion personal loan comes with several strings attached. First, you cannot qualify for a MoneyLion loan without signing up for MoneyLion Plus, the company's monthly subscription. So, you have to commit to a monthly payment of $79 of which $29 is fees and $50 is invested.
Next, the maximum loan size you can qualify for is $500. A loan of $500 could help some people in some circumstances. For a lot of people, a $500 loan is not enough. Yet the MoneyLion Plus APR is only 5.99%, which is a great way to borrow $500.
Finally, note that you cannot cancel your MoneyLion Plus subscription until you have repaid your MoneyLion loan. Before you take out the $500 loan from MoneyLion consider how quickly you can repay it. Also, consider whether you can repay it while at the same time paying $79 towards a MoneyLion Plus subscription.
MoneyLion Plus Review
The standard MoneyLion app gets you a free credit report and various tools which can help you manage your money better. Then there's MoneyLion's savings and lending product which is called MoneyLion Plus. MoneyLion Plus is not free. But you can effectively get MoneyLion Plus for a $0 net cost if you log into the app every day.
To join MoneyLion Plus you need to deposit $79 per month. You have the option of splitting the amount into weekly payments. In return, $50 of your monthly contributions is invested in a MoneyLion Plus investment account.
Each day you log into and interact with the MoneyLion app you get $1 cash back deposited into your investment account. In practice, you can have the entire $79 deposited into your investment account making the net cost of MoneyLion Plus equal to $0.
You also get a range of benefits when you subscribe to MoneyLion Plus. First, with MoneyLion Plus you get the option to borrow $500 at only 4.99% APR and without a pre-qualifying credit check.
Finally, MoneyLion Plus gets you to access to exclusive rewards and bonuses. All in all MoneyLion Plus can be a useful product as long as you can avoid the $29 fee by interacting with the app every day.
Loans like Money Lion
MoneyLion Plus is a unique product, no other provider offers a product with exactly the same features. However, there are plenty of options you can consider if you need to borrow $500.
One alternative to MoneyLion Plus is PockBox. With PockBox, you can borrow anything from $100 to $2,500 even if your credit history is not perfect. How much you can borrow depends on the state in which you live, your credit file and the information you supply in your credit application.
Another useful borrowing app is Earnin, which links repayments to your payday. It is a great payday loan provider because simply put, Earnin is free. In fact, Earnin works on an optional tips system. The more you tip the app the more you are allowed to borrow. It's a good option if your paycheck varies on a month to month basis and you want to avoid paying overdraft fees.
FIND OUT MORE >>> Here's how Earnin works (and puts $100 in your pocket fast) ⚡
MoneyLion Plus is not the only app that lets you borrow without a credit check. You can also have a look at the Dave app. This works on the basis of a simple $1/month subscription fee. Dave is mainly intended to help you avoid overdraft fees first by helping you monitor your bank account and by easily advancing you small amounts like $50 or $75.
FIND OUT MORE >>> Apps like MoneyLion
Comparing MoneyLion to other loans
We just looked at some of the MoneyLion alternatives. Note that many of these will quote you an APR much higher than the 4.99% of MoneyLion Plus. On the flip side, you are not tied into a monthly subscription when you use some other money borrowing apps. Most providers will simply charge you the loan repayment, the MoneyLion Plus subscription is particular to MoneyLion loans.
Yet MoneyLion has its advantages. Most other providers will first do a credit check before lending to you. With MoneyLion Plus, you can get your $500 loan without a credit check. The MoneyLion APR of 4.99% is also very low for a lender that will consider people with poor credit.
Now you also know what other users think about MoneyLion. It is worth reading more of the MoneyLion reviews in the app store of your choice. That way, you can decide for yourself whether the MoneyLion Plus subscription product is a good fit for your personal borrowing and investment needs.
Latest posts by Mitchel Harad
(see all)