Editor's Note: Overdraft Apps provides detailed product reviews and recommendations based upon extensive research and our own hands-on testing. We may earn a referral fee when you sign up for or purchase products mentioned in this article.
30-SECOND SUMMARY: MoneyLion's app is an easy way to borrow, save, invest and earn. Its most popular feature is Instacash, which provides no interest cash advances for up to $500 (with recurring deposits in a linked external account) and $1,000 (with recurring deposits in a linked RoarMoney account) – both of which are larger than most other cash advance apps – with no credit check.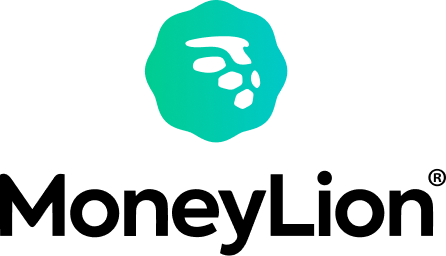 Why is MoneyLion one of our favorite cash advance apps?
Super speed - You could have up to $500 in your bank account in under 10 minutes!
No, No, No! - No credit check, no interest, no tips, no late fees
🏗️ 💳 💵 - Get the only credit builder loan that gives you up to $1,000 right away, with no hard credit check1
Watch: MoneyLion app review
How Does MoneyLion Work?
MoneyLion is on a mission to rewire the banking system to positively change the path of ordinary, hard-working Americans like you.
Packed with a suite of personal finance features including digital banking, cash advances, automated investing, credit builder loans and financial tools, MoneyLion can help you save money that's otherwise going to overdraft fees or high-interest loans while building credit to unlock more borrowing options in the future.
If you need to borrow more than just a few bucks – and you qualify – MoneyLion is one of the few cash advance apps that will lend you up to $1,000 with no credit check to tide you over until your next payday. Plus, with its credit builder loan can provide you with up to $1,000 cash upfront, with a full year to repay. These features do come with some "Terms and Conditions", so let's dive into our full MoneyLion app review.
How much does MoneyLion cost?
MoneyLions offers 100% transparency when it comes to prices… but that doesn't mean every service is free. Below is a breakdown of fees to access MoneyLion's suite of services.
| | RoarMoney | Instacash | Investment Account | Credit Builder Plus |
| --- | --- | --- | --- | --- |
| Monthly Fee | $1 | $0 | $1 | $19.99 |
You can also pay an express fee between $0.99 and $7.99 depending on your RoarMoney account status and your borrowing amount.
For more information, check out MoneyLion's pricing page.
MoneyLion Instacash: No interest cash advances with no credit check
MoneyLion is best known for Instacash2, which offers cash advances for up to $250 with no credit check, no interest and no fees.
How do you qualify?
You'll need a recurring direct deposit from employment or benefits payments to qualify for Instacash.
What is your initial Instacash limit?
Your initial cash advance limit may just be $25, however you'll be able to access $50 – $500 right away if MoneyLion detects recurring deposits. It takes 3 to 8 weeks to become eligible for the maximum amount of Instacash.
You can also increase your Instacash limit and borrow up to $1,000 (if you qualify) by adding a RoarMoney account and setting up recurring direct deposit.
How do my Instacash repayments work?
MoneyLion automatically handles repayment of your Instacash advance, so you don't need to worry about forgetting to make a payment. The amount you borrowed (plus any Turbo fees and tips) is automatically deducted from your account on the due date of your next direct deposit, though you can change the date via the app with no late fees.
A $1,000 cash advance with no interest?!? >>> Check out MoneyLion 👈
How much does a MoneyLion cash advance cost?
You can sign up for and borrow money through Instacash with a free MoneyLion account.
However, you may choose to pay two optional fees for a MoneyLion cash advance.
Upgrade to a RoarMoney account: Increase your Instacash limit to a potential $1,000 for a $1/month admin fee.
Receive your money in minutes: Instacash Turbo fee (up to $5.99 to have your funds sent to your RoarMoney account or up to $8.99 if you prefer to use your bank account)
If you don't want to pay the Turbo fee, it will take 12 – 48 hours to receive your cash advance via RoarMoney or 3 – 5 business days for it to reach an external bank account.
MoneyLion will also ask if you'd like to leave a tip for your cash advance, similar to apps like Earnin and Dave. The tip is completely optional and declining to leave a tip won't impact your ability to access Instacash or your cash advance limit. (Since MoneyLion is a public company worth approximately $110 million, we think they'll be fine without your tip.)
🤓 Overdraft Apps Tip: We recently compared the cost of borrowing $100 from the 15 most popular cash advance apps and found the average to be $15.35. If you leave a 15% tip on a $100 Instacash advance, it will cost you $23.99, which is well above average. However, skip the tip and the $8.99 in fees is more than $6 below the average cost – a pretty good deal.
MoneyLion Credit Builder Plus: Loans for up to $1,000 that can help build credit
Credit builder loans have become a popular tool to help people with poor credit (or no credit history) boost their credit score. 
Your on-time payments of these small, affordable loans are reported to the three major credit bureaus (Equifax, Experian, Transunion) which can help deliver a significant bump to your credit score in just a few months.
The problem with most credit builder loans is that you don't get any cash until you've repaid your entire loan, which can take ten years with some lenders!
MoneyLion Credit Builder plus is a great alternative, and one of the few credit builder loans that give you money upfront. You can get a loan for up to $1,000 and you'll get some of your funds right away – often several hundred dollars.
🤓 Overdraft Apps Tip: More than half of Credit Builder Plus borrowers see a 42 point increase in their credit score after about 60 days!3
Apply online or through the MoneyLion app in just a few minutes to see what you qualify for. There's no hard credit check, so no impact to your credit score.
For example, you may qualify for a $899 Credit Builder Plus Loan where you'll receive $200 today and have $699 placed in a Credit Reserve Account for later. You would make twelve monthly payments of $83.56. After making your last payment, your reserve account would be unlocked and you'd get access to the $699, which you can use however you like.
Your payments would total $1,003 over twelve months, which includes $104 in finance charges – a 23.99% APR. MoneyLion will schedule them automatically so you'll build up a track record of on-time payments that can boost your credit score.
As a Credit Builder Plus member, you can also access no interest cash advances each period and your advance limit is increased to up to $300. There is no credit check, and using Instacash won't impact your credit score.
Your Credit Builder Plus membership also gives you access to credit score monitoring tools to help you track your progress, and the monthly fee for RoarMoney is waived for Credit Builder Plus members. The membership costs $19.95 per month, however you can bring that down to $0 by simply logging into your MoneyLion account regularly and using a MoneyLion debit or virtual card for everyday purchases through MoneyLion's loyalty program
You can repay your Credit Builder Plus Loan at any time and then withdraw the funds in your Credit Builder Plus Account. There is no prepayment penalty or early withdrawal fee.
Get funds upfront and build credit and savings >>> Check out MoneyLion Credit Builder Plus 👈
RoarMoney – Mobile banking with low fees, heaps of rewards and early payday
MoneyLion offers an all-in-one app to open a checking account, access cash advances, build savings and improve your credit. MoneyLion does offer bank and investment accounts, but these aren't necessary to access up to $300 using the Instacash feature.
Here are the top features we found using this app.
➣ RoarMoney
RoarMoney is a free checking account with zero hidden fees (seriously, you won't be stung with a single "gotcha" charge), including, no minimum balance and no-fee access to over 50,000 ATMs4. There are also cash back offers and other discount deals from big name merchants like Walgreens, Sam's Club, Groupon, DoorDash, and more. Plus, there's Shake n' Bank, which you gives you the opportunity to win up to $500 when you make everyday purchases with your MoneyLion debit card.
➣ Instacash Advance
Link your checking account to access up to $500 in cash advances at 0% APR. With no credit check required, the amount you request is automatically deducted from your account on your next deposit, so you don't have to worry about a thing. You don't need a RoarMoney account to qualify, so there's no need to change your direct deposit if you don't want to.
➣ MoneyLion Crypto
Looking to jump on the crypto bandwagon? The MoneyLion app lets you invest your automatic round-ups in Bitcoin or Ethereum so you can break into crypto just by grabbing a cup of coffee or grabbing brunch with friends. You can also trade cryptocurrencies through the app, though you'll need a RoarMoney account to make this happen.
Need to up your crypto knowledge? Check out MoneyLion's free crypto resources
➣ Investment Account
Keen to get into the world of investing but don't know where to start? MoneyLion's Auto Investing feature lets you add and withdraw funds 24/7 if you want to be hands-on. Or, if you'd rather have someone else invest for you, you can use debit or credit card roundups to invest your spare change in a mix of stocks and bond ETFs on autopilot.
➣ Credit Builder Plus
Frustrated by your poor credit? MoneyLion offers a loan program called Credit Builder Plus designed to help you take control of building your credit. As payment history is the top driver of your credit score, you'll get a competitive rate credit builder loan (5.99% to 29.99% APR) and access a portion of your funds immediately. By setting up automatic loan repayments, your on-time payments are reported to all three credit bureaus to help boost your credit score. Simple!
MoneyLion will check your top four credit score factors each week and send you the results with more than half of their members raising their credit score by 42+ points in 60 days.
How much can you borrow from MoneyLion?
| App | Initial Advance Limit | Key Requirements for First Advance | Maximum Advance |
| --- | --- | --- | --- |
| Chime | $20 | $200 in qualifying direct deposits | $200 |
| Cleo | $70 | $5.99/month subscription and linked bank account | $250 |
| Current | $25 | $500 in qualifying direct deposits | $200 |
| Go2Bank | $10 | Complete one direct deposit | $200 |
| MoneyLion | $25 | Link to an established checking account | $500 |
| Varo | $100 | $1,000 in direct deposits after 30 days | $100 |
Get cash advances up to $500 with no interest >>> Check out MoneyLion
---
Frequently Asked Questions About MoneyLion
What are the best loan Apps like Money Lion?
Borrowing up to $1,000 through MoneyLion's Credit Builder Plus option can help when you're short of funds and struggling with bad credit, but you may be looking for alternate options that don't lock a portion of your funds until you've repaid your loan.
One alternative to MoneyLion is PockBox. With PockBox, you can borrow anything from $100 to $2,500 even if your credit history isn't perfect. How much you can borrow depends on the state in which you live, your credit file and the information you supply in your credit application.
Another useful borrowing app worth downloading is Earnin, which links repayments to your payday. Earnin is a helpful payday loan provider because it's 100% free. Earnin works on an optional tips system, but the amount you tip won't affect your future cash out options, so what you pay is entirely up to you.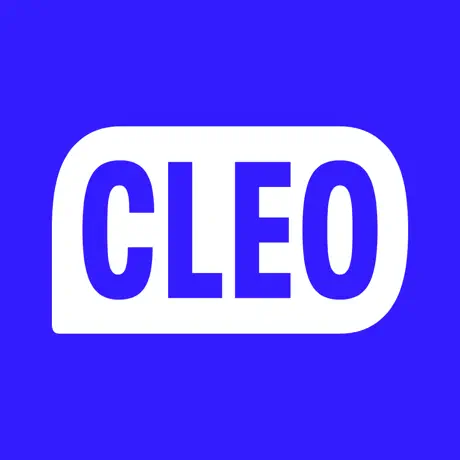 Why is Cleo one of our favorite cash advance apps?
Super speed - You could have up to $250 in your bank account in under 10 minutes!*
No, No, No! - No credit check, no interest, no tips, no late fees
😂 😂 🤣 -

Hilarious

, smart money advice you might finally listen to
*Eligibility requirements apply.
Is subscribing to MoneyLion worth it?
If you're looking for a full-featured alternative to traditional banks, the MoneyLion app is legit though there are a few drawbacks to be aware of.
We loved the $500 cash advances through Instacash. However, you'll need to set up a RoarMoney account to increase your borrowing limit and if you want your funds immediately you'll have to fork out a Turbo Fee, which can add up over time.
Although we think the MoneyLion app is a safe and solid addition to any phone, many of the perks aren't free (RoarMoney, Investing and Credit Builder Plus), so you may be able to save fees by comparing some apps like MoneyLion.
Before you go… we've rounded up the best money borrowing apps available to compare your options, cut back on fees, and put more money in your pocket.
---
You got this far, but decided this isn't your jam? Check out these apps like MoneyLion instead.
WAIT! High overdraft fees aren't the only way your bank is costing you money.
With inflation overheating, you've probably heard that interest rates are climbing sharply. That means that for the first time in years, it's a great time to shop around for a high interest savings account.
The national average interest rate for savings accounts is currently 0.23% APY – that means that if you have $2,500 in a savings account, you'd earn just $5.76 after one year! Move those hard-earned savings to an FDIC-insured bank paying 3.50% APY and you'd earn $81.73 more!
Don't let your hard-earned savings sit there doing nothing. Check out the rates that you can earn at other banks:
Latest posts by Mitchel Harad
(see all)