Editor's Note: Overdraft Apps provides detailed product reviews and recommendations based upon extensive research and our own hands-on testing. We may earn a referral fee when you sign up for or purchase products mentioned in this article.
The Beem app (formerly known as Line) has big ambitions to be your go-to financial super app. It offers a wide range of features to help you move money, monitor your credit, score cash back offers, file your taxes, and more. Its headline offering are cash advances from $20 – $1,000 with no income restrictions, no tips, no due dates, no interest or credit checks.
Sounds pretty fantastic, but does it actually deliver on all of these promises? We found some poor experiences and questionable fees that you'll want to learn about in our Beem app review.
What is the Beem app?
Beem is consistently one of the top 100 most downloaded finance apps in the App Store and on Google Play. Its most popular feature are cash advances for up to $1,000 with no credit check, low fees and no interest.
Beem aspires to be one of your go-to financial apps, offering a number of features in addition to cash advances:
AI-powered Better Financial Feed to help you manage your money with a personalized budget alerts you if you about a low bank account balance, upcoming bills, duplicate charges, and potential overdraft fees
Send and receive money to/from anyone, even if they don't have a bank account
Free state and federal tax return filing
Cash-back offers at popular stores, restaurants and entertainment options
Credit score monitoring and $1 million in identity theft protection (subscription required)
Originally launched in 2000 as Line, Beem rebranded itself in 2023. Ironically, there are other large (unrelated) apps also named Beem and Line, so make sure you choose the Beem Instant Cash Advance app.
How do Beem's Everdraft cash advances work?
Beem's headline feature is its Everdraft instant cash advances for $20 – $1,000 with no credit check. This is a significantly higher maximum than most other instant loan apps, which usually won't lend more than $250 or $500.
The Beem app is free to download, and it takes about five minutes to register. You'll need to provide Beem with access to your bank account data via the safe and secure Plaid interface to qualify for a cash advance. Beem quickly analyzes your bank account history and transactions to determine your eligibility for a cash advance. A pattern of consistent deposits tends to be the biggest factor to qualify, such as a regularly recurring paycheck. The age of your bank account, average and current balance, and spending habits, and history of successfully repaying Beem advances are also key factors.
While gig workers may be eligible for an advance, Beem declined to provide an advance to a freelancer when we tested the app. If you're declined, Beem provides a "Cheat Sheet" which is intended to help you understand the steps you can take to qualify for an advance, or achieve a higher cash advance limit. However, we found the Cheat Sheet to be confusing and it contained inaccurate data.
While Beem offers a number of free features, you'll need to sign up for a monthly subscription to apply for an Everdraft advance. This is a departure from the many other apps we've tested, which let you know if you're eligible, and in some cases, your initial cash advance limit, prior to requiring a subscription payment. (You may want to check out these five cash advance apps that don't require a subscription.)
If you are approved for an advance, Beem gives you a number of options to receive your funds, including instant transfer to your bank debit card (for a $4 express fee). You can also do a person-to-person transfer via a Beem smart wallet, have it added to a prepaid debit card or use it to purchase a gift card. ACH transfer to your bank is available at no charge, though you'll need to wait up to five business days to receive your money.
Beem does not provide a repayment date when you take out an advance, nor give you the ability to set one. Instead, Beem will regularly check your bank account balance (via Plaid) and automatically withdraw repayment of the advance from your account when it detects that you have sufficient funds. We're disappointed that there isn't more flexibility or predictability with your repayment due date, nor the ability to repay larger amounts across several installments.
How much do Beem cash advances cost?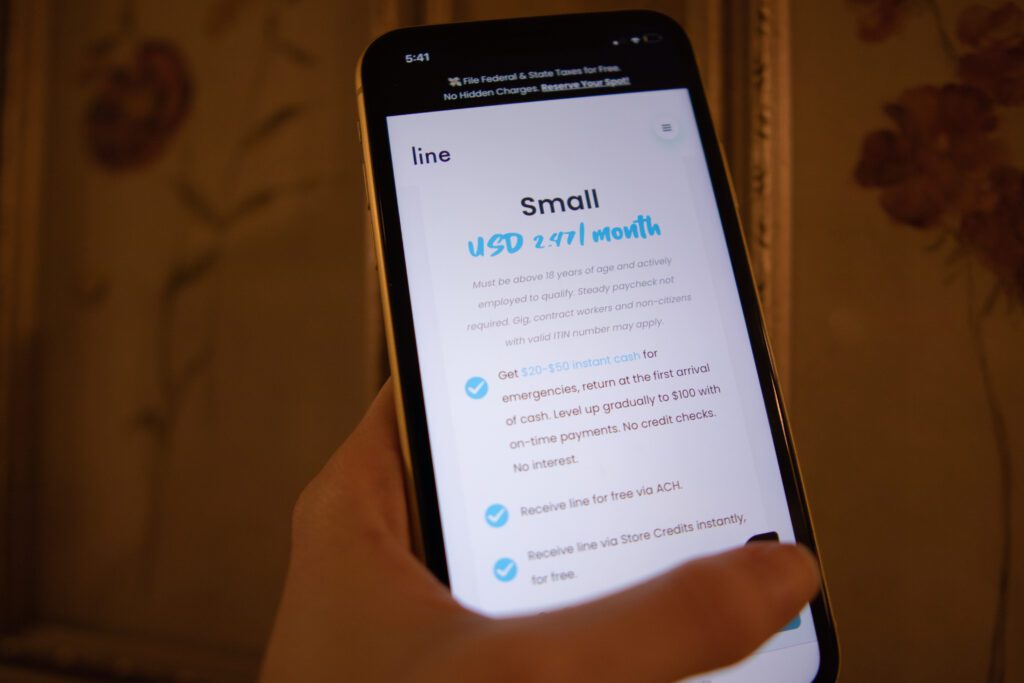 Beem has a simple fee structure – a choice of two subscription plans and an optional $4 express fee if you'd like your advance instantly. There is no interest, late fees or tips. With the $2.47 subscription cost and a $4 express fee, one $100 per month would cost $6.47 in fees, well below the $15.35 average cost to borrow $100.
Beem's pricing is not as clear and transparent as it should be. You'll need to subscribe to take out a cash advance, use credit monitoring and receive $1 million in identity theft protection; all other features are available on the free plan. There is a $2.47/month Plus plan and a $9.97month Pro plan. Your cash advance limit is up to $100 under the Plus plan and up to $1,000 under the Pro plan. This isn't detailed when you select your plan on the app, it is only listed on Beem's website.
Requiring a subscription before revealing if you are an eligible for an advance is not consumer friendly. (We were issued a refund after complaining via a chat with customer support, but it took about 20 minutes to confirm that we'd be getting our money back.)
Beem also charges an unusual $5 late fee if your automated monthly subscription fee isn't made. No other cash advance app we've reviewed charges a late fee, and the fee is oddly described during the sign-up process.
Is the Beem app legit?
San Francisco-based Beem has been around since 2019, operating as Line Financial for most of that time. The company has raised $27 million in debt and equity funding from prominent investors, including Techstars and Sequoia. Beem/Line Financial has already provided over $50 million in cash advances to 1.5 million users.
The Beem app has 4.4 stars on the App Store, but just 3.2 stars on Google Play. Negative reviews mention usability problems with the app, long wait times to receive a cash advance, low cash advance limits, frustration with customer support, and lack of clarity on fees. A significant portion of the positive reviews appear to be fake – with rambling, confusing stories that heap effusive praise on the app. Many of the positive reviews use the same odd wording, and quite a few are exact copies of each other despite being left by different users on different dates. Not a strong vote for trustworthiness.
Curiously, unlike most other cash advance apps, Beem does not have a partner bank. This means that funds held in a Beem smart wallet are not insured by the FDIC – you could lose your money if Beem went out of business. There is no Beem Visa or MasterCard debit card.
Beem has some ambitious offerings, including a high $1,000 cash advance limit with low fees. However, qualifying for a large advance may be challenging and the app does not present its fees in a clear and consumer-friendly way.
If you're looking for a cash advance apps like Beem with clear fees and more flexible repayment options, you may want to explore apps like MoneyLion, Dave or Albert.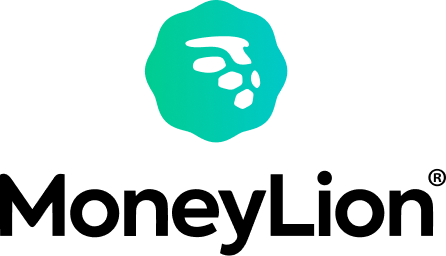 Why is MoneyLion one of our favorite cash advance apps?
Super speed - You could have up to $500 in your bank account in under 10 minutes!
No, No, No! - No credit check, no interest, no tips, no late fees
🏗️ 💳 💵 - Get the only credit builder loan that gives you up to $1,000 right away, with no hard credit check1
Watch our Beem cash advance app review
Response from the Beem App
Beem reached out to us to respond to our review:
"We noticed that you didn't qualify and that your cheatsheet showed no income. It appears that this is an error due to our bank linking partner, which affects less than 1% of our users. In this error, we only receive transactions from a certain date and not before that. In your case, our system could only see transactions after May 2023. Due to that, the system automatically did not qualify you and led you to the cheatsheet, where it did not even show the income, because the system itself did not receive the income from your bank account. We identified this issue later and now, we could also manually review your statements for you if you wish.
Sincere thanks for highlighting the issues and bringing them to our attention. Rest assured, we have worked on and are still working on more feedback as mentioned in your video and in other places; this should not occur again. We have over 100,000+ users who are successfully using Everdraft, and we would love to make this available to more individuals in need
Transitioning from Line to Beem was an effort in this direction. We have made some mistakes in that transition – but we are learning, and valuable feedback from you helps us improve. Your words matter – kindly help us make our earnest service accessible to more people."
WAIT! High overdraft fees aren't the only way your bank is costing you money.
With inflation overheating, you've probably heard that interest rates are climbing sharply. That means that for the first time in years, it's a great time to shop around for a high interest savings account.
The national average interest rate for savings accounts is currently 0.23% APY – that means that if you have $2,500 in a savings account, you'd earn just $5.76 after one year! Move those hard-earned savings to an FDIC-insured bank paying 3.50% APY and you'd earn $81.73 more!
Don't let your hard-earned savings sit there doing nothing. Check out the rates that you can earn at other banks:
Latest posts by Mitchel Harad
(see all)
When you apply for CreditBuilder Plus, MoneyLion will perform a soft credit pull to review certain financial information. This soft inquiry has no impact to your credit score and may or may not be recorded in your credit reports depending on the bureau. This is unlike a hard credit pull which affects your credit score and can appear on your credit report for two (2) years. Credit score improvement is not guaranteed. A soft credit pull will be conducted that has no impact to your credit score.