Editor's Note: Overdraft Apps provides detailed product reviews and recommendations based upon extensive research and our own hands-on testing. We may earn a referral fee when you sign up for or purchase products mentioned in this article.
30-Second Summary: B9 offers a convenient way to access your wages before payday. With just ONE fee, you can get up to $500 with no credit check using one of the most cost-effective cash advance apps available today. With a Basic B9 plan setting you back $9.99, there are lower monthly subscription options available, so is B9 the right choice or are there apps like B9 that may be a better fit? We've rounded up the best alternative cash advance apps to B9 to answer that question.
Need $500 immediately? We recommend Dave for fast cash ⚡
What are the best features of the B9 cash advance?
B9 is a handy app offering cash advances for the hours you've worked – even when payday is still around the corner.
Once you've downloaded the app you may be able to get a B9 cash advance for up to $500 without undergoing a credit check, worrying about interest fees, or having to navigate late payment penalties at all.
Keeping things simple, there's just ONE flat fee to consider.
You'll have your choice between a Basic plan ($9.99 per month) or a Premium plan ($19.99 per month).
Unlike some other borrow money apps that look great on paper but tie you in knots with complicated terms and conditions, B9 is a useful option even if you're a gig worker. Since B9 considers your income from multiple sources – like side hustles, rentals, tutoring, and government benefits – you won't be punished just because you don't have a single employer or income source.
Is a B9 cash advance suitable for you?
B9 stands out with up to $500 of your wages delivered early. When comparing the 15 most popular cash advance apps available, B9 ranked an impressive SECOND cheapest for borrowing $100.
But depending on your needs, there may be better options for you.
A monthly fee of up to $19.99 means you'll need to get enough use from the B9 app to make it worth your while. If you're only looking for the odd cash advance, for example borrowing $40 every other month to pay for a night out, there are apps like B9 that may be a better fit.
On top of costs, B9 doesn't have the same extra features as apps like Dave or Brigit. So if you're looking for a full suite of tools to help you better manage your money, B9 might leave you wanting more.
What are the best apps like B9?
B9 isn't the only app that can put cash in your pocket.
Other cash advance apps like B9 can help bridge the gap between paychecks so if you're looking to check out other options or enjoy more features, here are the top apps we recommend.
#1 – Dave: Borrow up to $500 as a new user with no interest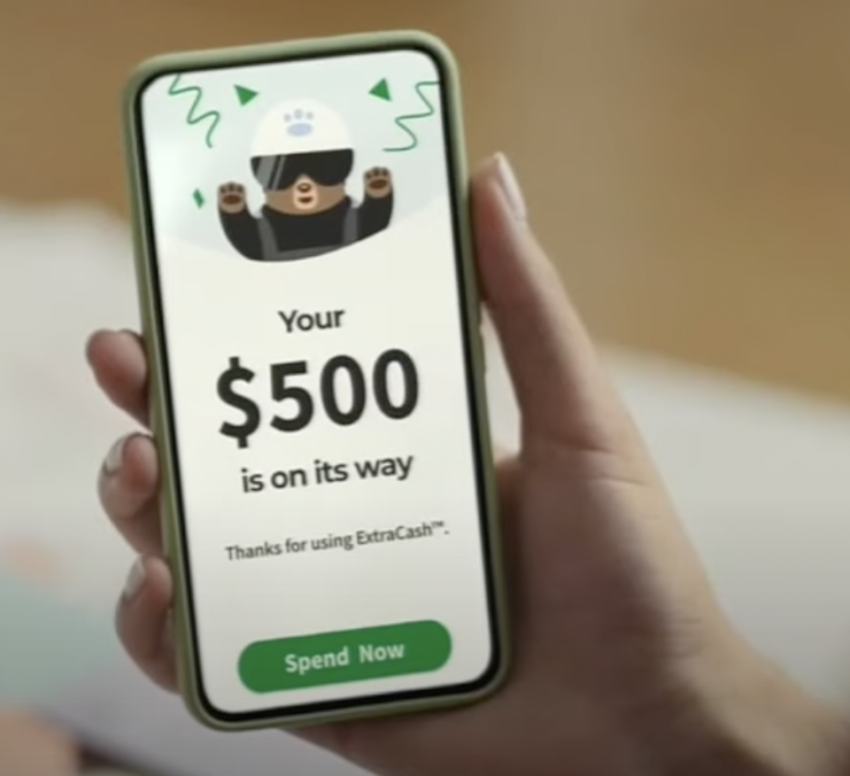 Dave has been the pioneer of cash advance apps for a while and continues to be one of the best options available.
While many apps like B9 advertise themselves as helping ordinary Americans, the truth isn't always so clear. In most cases, cash advance amounts advertised are the limit – not the introductory offer.
With Dave, you can qualify for an excellent $500 cash advance almost immediately. Money is transferred to your account in less than 60 seconds with a Dave Debit MasterCard®, or you can have the money sent to your existing debit card or bank account – though this will take longer.
1
If B9's monthly subscription fees ($9.99 or $19.99) are higher than you'd like, then Dave's $1/month membership will leave a much better taste in your mouth.
Get a cash advance for up to $500 instantly >>> Check out Dave for free 👈
| Pros | Cons |
| --- | --- |
| ✓ Cash advances up to $500 | ✘ 1-3 business days to external checking account |
| ✓ No interest or fees | |
| ✓ No credit check | |
| ✓ $1 monthly membership is affordable | |
#2 – Brigit: Enjoy up to $250 in fee-free overdrafts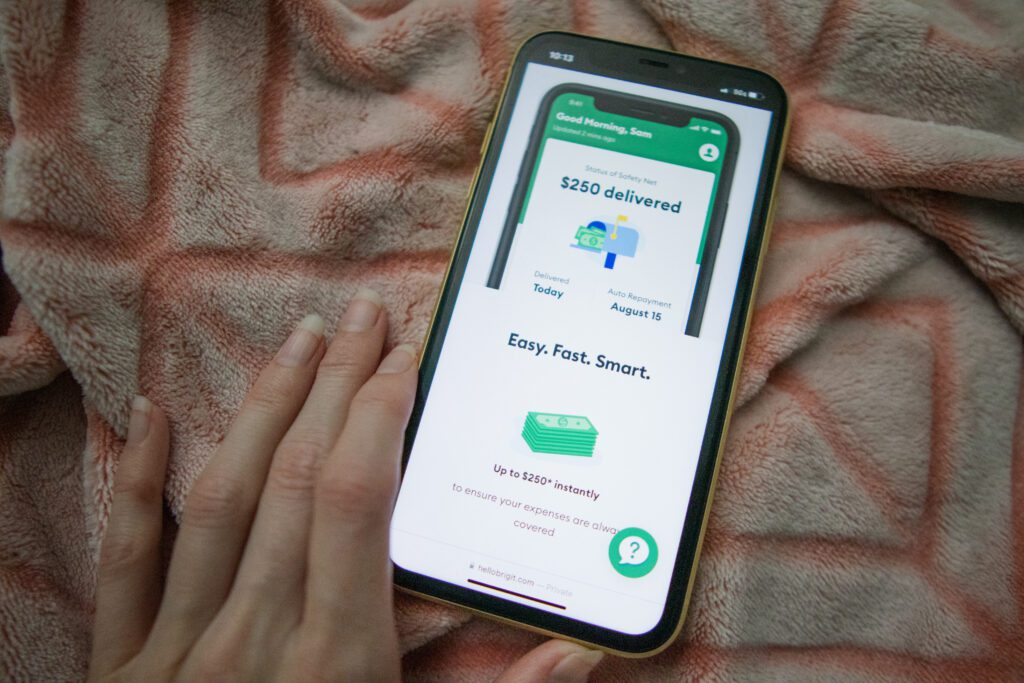 Brigit's cash advances are available up to $250 – though a $50 to $100 limit is typical at first2
Your cash advance amount comes down to your bank account activity, not your credit score. This can help out if you're being turned down due to a low credit score. As an extra bonus, since Brigit monitors your bank balance, you'll get automatic alerts when you're close to overdrafting – which can save you $39 and up.
Free to download, the Brigit app will cost you $9.99/month if you want access to the cash advance feature – which is the same as B9's Basic Plan, but less than B9's Premium Plan. Since Brigit's limit of $250 is lower than the $500 you can access with B9, you'll need to decide if the extra features are worth it for you.
Access up to $250 in fee-free overdrafts >>> Explore Brigit Now 👈
| Pros | Cons |
| --- | --- |
| ✓ Access up to $250 in cash advances | ✘ Lower withdrawal amount |
| ✓ No credit check | ✘ $9.99 subscription required for cash advances |
| ✓ No interest or tip fees | |
#3 – Albert: No-fee cash advances up to $250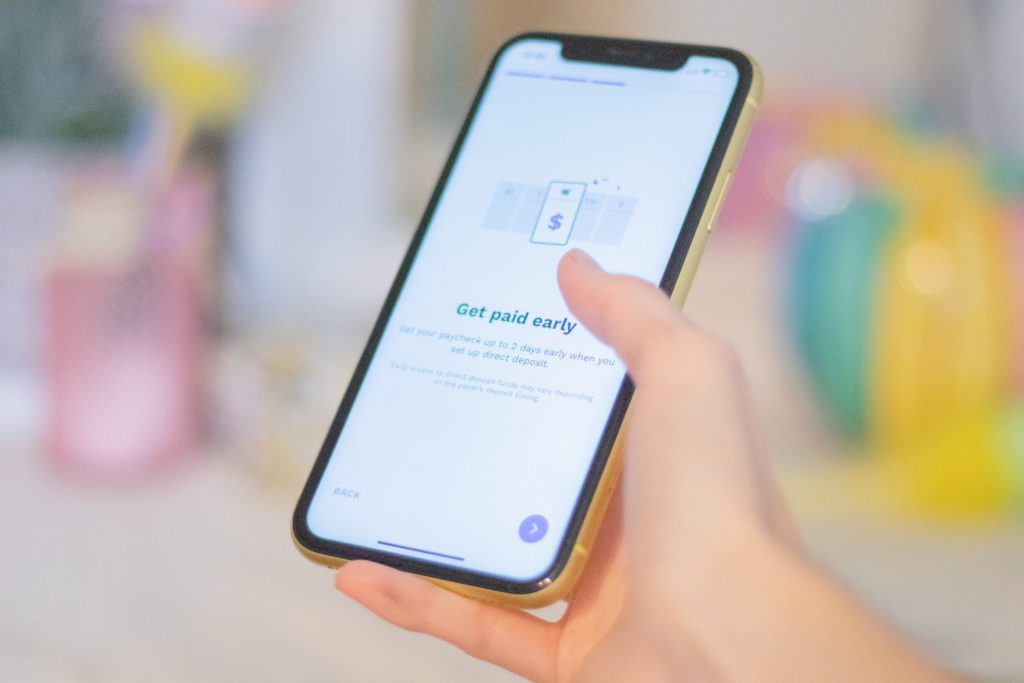 With Albert you can enjoy cash advances up to $250 (known as Albert Instant) with zero fees.3
With $250 available, Albert's advance is less than an app like Dave ($500) but up there with the highest borrowing limits of the apps like B9.
Albert is free to use, which is an advantage over some of the most popular "pay to use" apps like Dave ($1/month), Brigit ($9.99/month) and Grid ($10/month). Keep in mind, you will need to create an Albert account to access your cash advance in minutes. If you're using the free Albert app you'll have to wait up to 3 days for your money to land in your bank account.
🤓 Overdraft Apps Tip: An Albert subscription gives you access to 'Albert Geniuses'. These real-life experts can answer your specific questions and help you better manage your money so you're not having to figure everything out on your own.
No interest cash advances and and access to real financial experts >>> Download the Albert app free
| Pros | Cons |
| --- | --- |
| ✓ Borrow up to $250 | ✘ Funds take 2 – 3 days to reach your account* |
| ✓ No fees or interest | ✘ Requires access to financial information |
| ✓ No credit check | |
*Funds available immediately with a $6.99 express fee, or with no fee if you set up an Albert Cash account.
#4 – MoneyLion: Low-cost cash advances up to $250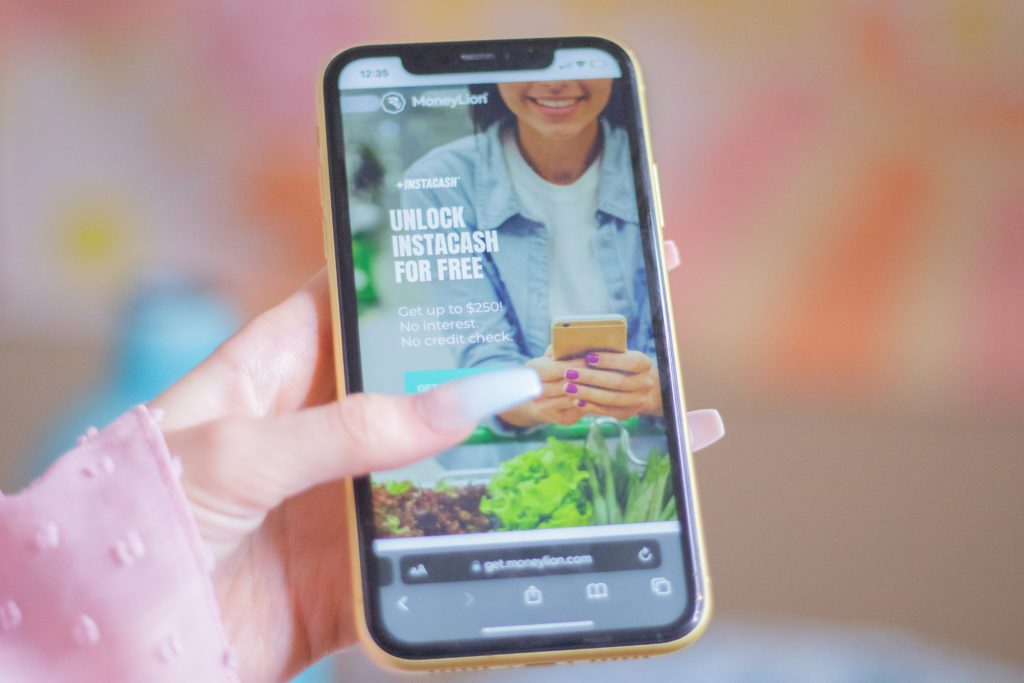 MoneyLion offers cash advances in the form of Instacash up to $250.4
🤓 Overdraft Apps Tip: You can increase your Instacash limit to $300 by adding a Roar Money account or MoneyLion Credit Builder Plus Membership.
MoneyLion is a handy option if you're part of the gig economy – whether that's as an Uber driver, Lyft driver, DoorDash driver or any other side hustle. While some cash advance apps like B9 require a recurring deposit from a single employer, MoneyLion accepts gig work, side hustles and second jobs to help you meet eligibility requirements.
This is a crucial advantage, explains Brian Meiggs, founder at Gigs Done Right, who says:
"Some cash advance apps have recognized the unique needs of gig workers and have tailored their services accordingly. Look for apps that explicitly mention support for gig workers or have features like flexible repayment options, customized borrowing limits, or the ability to connect multiple income sources."
It's easy to see why Instacash is appealing to users with zero fees, no interest, no monthly fees or mandatory fees. The only cost you'll need to worry about is an optional express fee if you want your cash immediately. Your express fee ranges from $5.99 if you're sending cash to a MoneyLion account and up to $8.99 when sending to your own bank account).
If you choose not to pay the express fee, you can enjoy truly fee-free cash advances by sitting back and waiting for funds to land in your account. This takes 12 – 48 hours for a Roar Money account and 3 – 5 business days for your own bank account.
Get cash advances up to $250 with no interest >>> Check out MoneyLion 👈
| Pros | Cons |
| --- | --- |
| ✓ Fee-free overdrafts up to $250 | ✘ 3-5 business days to external checking account |
| ✓ 0% APR cash advances | ✘ Requires bank account access |
| ✓ No credit check | |
#5 – Current: Use Overdrive for up to $200 in fee-free overdrafts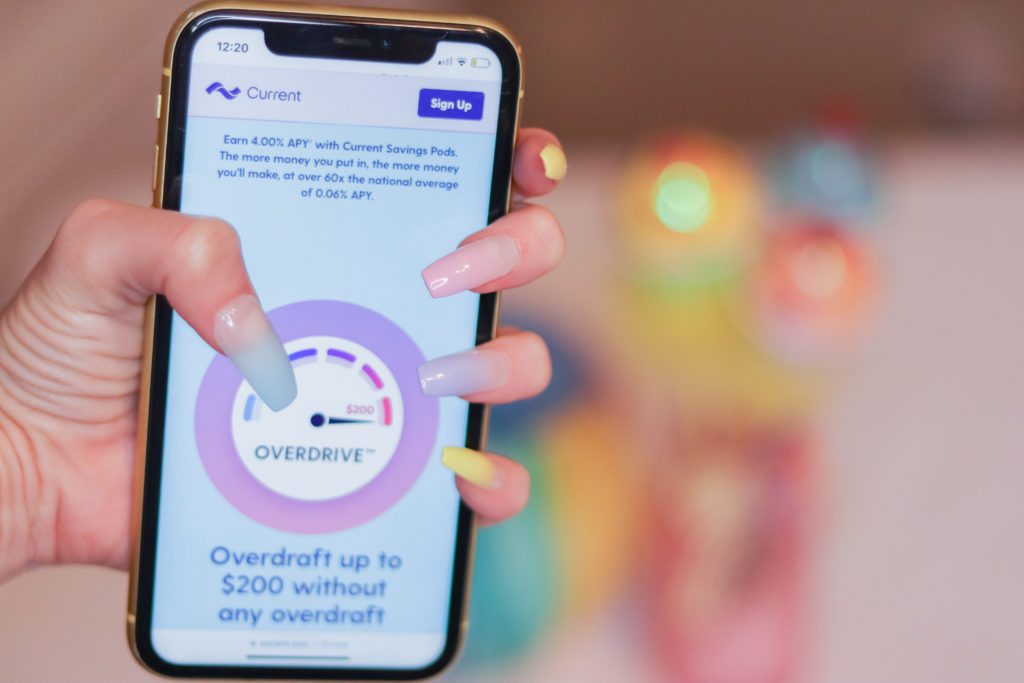 The Current app can help make overdraft fees a thing of the past by letting you overdraft your checking account by up to $200 with zero fees.
5
To qualify for Overdrive, you must:
Have an active Current account
Receive at least $500 in qualified direct deposits in your Current account over each 30-day period
Be 18 years of age or older (Under 18? Check out these debit cards for teens)
After qualifying for Overdrive you can access $25 right away. Although this amount isn't going to cover huge purchases (unlike Dave's ridiculous $500 initial limit), this beats cash advance apps like Chime ($20) and can be increased to Overdrive's full $200 limit over time.
Say Goodbye to Overdraft Fees >>> Sign up for Overdrive in less than 2 minutes 👈
| Pros | Cons |
| --- | --- |
| ✓ Up to $200 in fee-free overdrafts | ✘ Requires bank account for access |
| ✓ Fee-free ATM withdrawals | |
| ✓ No minimum balance or hidden fees | |
#6 – PockBox: Borrow up to $2,500 even with a low credit score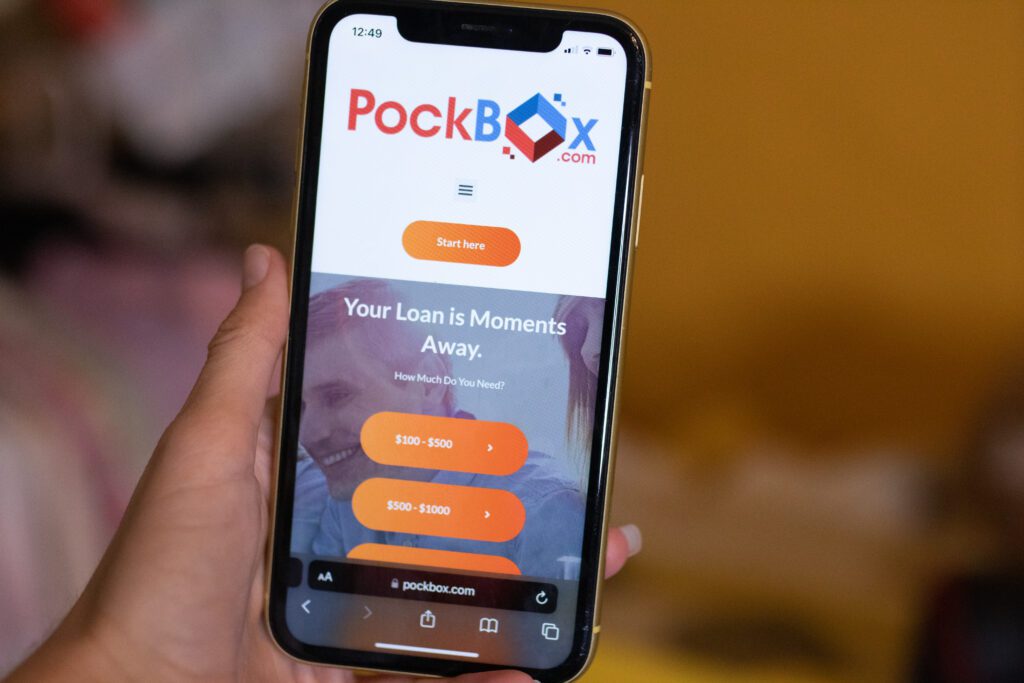 Need more than B9's $500?
PockBox can connect you with lenders offering $2,500 (and potentially up to $20,000!).
help when you need more than apps like Grid can offer. At the same time, looking for higher loan amounts can be confusing, overwhelming and downright impossible at times.
PockBox lets you compare loan offers from multiple lenders within minutes so it's easy to see where you stand whether you're on the couch, on your way to work, or standing in line at the bar.
Start by entering a little information about yourself and PockBox will connect you with up to 50 popular no-interest cash advance apps, short-term installment lenders, and leading personal loan providers. These lending options may offer fast, unsecured funding of amounts from $20 to $2,500 which dwarf the funds you can get from an app like B9.
Without any obligation to choose a lender, you can compare options without stressing about the impact on your credit score. If you've got an excellent credit score you may also qualify for multiple loan offers at an exceptional rate.
Compare Loan Offers Up to $2,500 >>> Browse Pockbox For Free 👈
| Pros | Cons |
| --- | --- |
| ✓ Borrow up to $2,500 | ✘ No credit check loans can carry high rates |
| ✓ 100% free to compare options | |
| ✓ Compare up to 50 lenders | |
| ✓ Perfect for low credit borrowers | |
#7 – Go2Bank: Overdraft up to $200
With Go2Bank, you can enjoy the convenience of up to $200 in overdraft protection for your debit card purchases.
Even if your bank account is empty, you can swipe your card confidently without worrying about costly overdraft fees. As an added bonus, if you bring your account balance back to a positive within 24 hours of your initial overdraft transaction, you can avoid paying any overdraft fees AT ALL.
To get started you'll need to meet Go2Bank's qualifying criteria based on your direct deposit history. Simply make two direct deposits of at least $400 within a 35-day period, and you'll unlock a $200 overdraft coverage.
Once you've been approved, you can immediately start accessing overdraft coverage.
Access up to $200 in overdraft protection >>> Get started with Go2Bank 👈
| Pros | Cons |
| --- | --- |
| ✓ Fee-free overdrafts up to $200 | ✘ $5 monthly fee without eligible direct deposits |
| ✓ No monthly fees with eligible direct deposit | ✘ Requires bank account access |
#8 – Varo Bank – Instant cash advances up to $100
With Varo, you can get an instant cash advance of up to $100 without any credit checks.
As an added bonus, you can use your advance for any purchase, withdrawal, or transfer through Venmo or Cash App. This gives you more control over your finances than an app like Currant which places your cash on, unlike other apps which link your cash advance to a debit card.
To be eligible for a Varo advance, you'll need to have an active Varo Bank Account (at least 30 days old), at least $1,000 in Qualifying Direct Deposits to your checking or savings account within the last 31 days, and an activated Varo Bank Debit Card.
Compare this to the $500 via direct deposits to your B9 account and you might find B9 a more suitable fit.
Enjoy an instant cash advance up to $100 >>> Get to Know Varo 👈
| Pros | Cons |
| --- | --- |
| ✓ Access up to $100 in cash advances | ✘ Lower withdrawal amount |
| ✓ No credit check | ✘ Must have a Varo bank account |
| | ✘ One late payment can impact future cash advance eligibility |
---
BEFORE YOU GO…
Check out our most popular articles:
WAIT! High overdraft fees aren't the only way your bank is costing you money.
With inflation overheating, you've probably heard that interest rates are climbing sharply. That means that for the first time in years, it's a great time to shop around for a high interest savings account.
The national average interest rate for savings accounts is currently 0.23% APY – that means that if you have $2,500 in a savings account, you'd earn just $5.76 after one year! Move those hard-earned savings to an FDIC-insured bank paying 3.50% APY and you'd earn $81.73 more!
Don't let your hard-earned savings sit there doing nothing. Check out the rates that you can earn at other banks:
Latest posts by Alexander Porter
(see all)