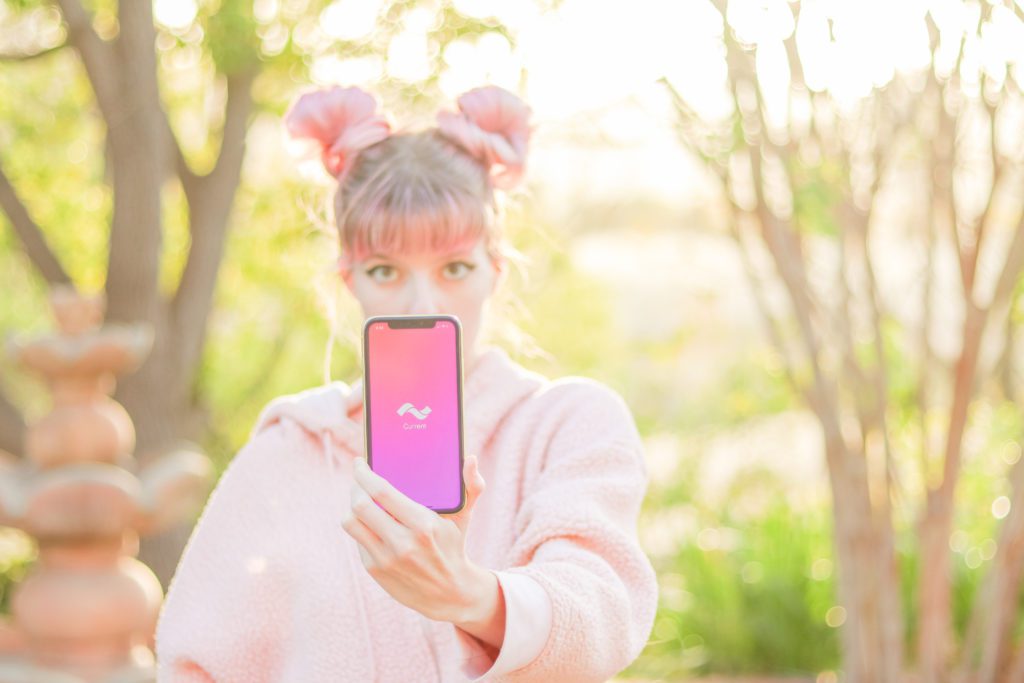 Banks will collect more than $15 billion in overdraft fees this year.
Billion.
Worse still, roughly 9% of people who overdraft are responsible for 80% of fees. So whether you're managing a household where overdrafts are a frequent monthly occurrence or you're looking to improve your personal money management, it's important you know how to pay your bills and cover important transactions without the fees.
That's where Current Overdrive can help.
Read on to find out how how you can use Current's Overdrive feature to access up to $200 for debit card purchases, without paying any overdraft fees. Plus, discover some of the other incredible benefits of using Current, including early access to your paycheck and how you can get paid for using your Current debit card!
Looking for other ways to get $200? Here's where you can borrow $200 FAST ⚡
What is Current?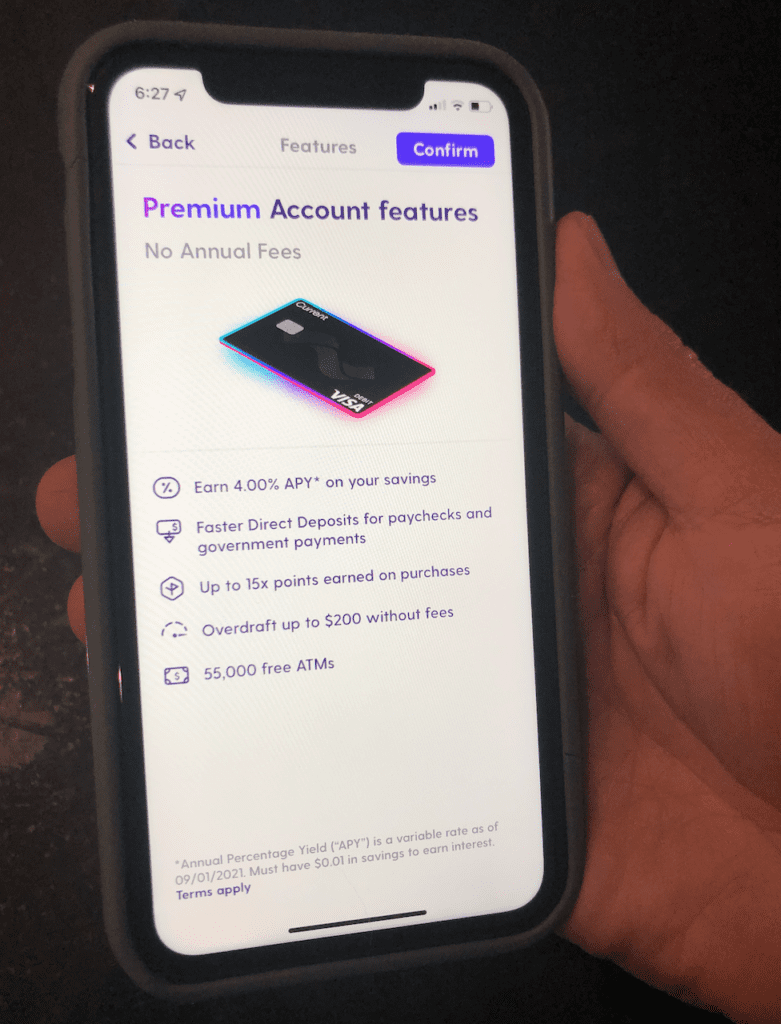 Current is a financial app that gives you nearly all of the features of a bank right from your phone, and most of then are available with no fees!
Founded in 2015 and headquartered in New York, United States, Current's mission is to enable its 3 million+ members to change their lives by creating better financial outcomes. As one of a growing number of fintech companies, Current offers alternatives to traditional banking – and alternative to costly overdrafts.
One of Current's top features is Overdrive. This allows you to access up to $200 in overdrafts to cover unexpected expenses and bills without charging overdraft fees.
Having shielded customers from over $100 million in overdraft fees, Current proudly offers a range of services at no charge with advantages that include:
Zero overdraft fees (ever)
No ATM fees at over 40,000 in-network ATMs
Get paid up to 2 days early with faster direct deposits
No minimum balance fees, bank transfer fees, or hidden fees.
Earn up to 15x points towards cash back rewards with 14,000 participating merchants nationwide.
How to overdraft your Current card with Overdrive
Current Overdrive can provide you with up to $200 in fee-free overdrafts via Current debit card purchases.
To qualify for Overdrive, you must:
Have an active Current account in good standing
Be 18 years of age or older
Receive at least $500 in qualified direct deposits in your Current account over each 30-day period
Overdrive's overdraft limits start at $25 and can be increased up to $200 by Current based on a variety of factors, including account activity like swiping your Current Debit Card.
Here's an example of how you can overdraft your Current card with Overdrive can help you cover expenses, even when your checking account is empty:
You're heading out for birthday drinks with your best friend. A round of drinks costs $25 but your account balance is at $0. When you pay with your Current debit card, you won't have the embarrassment of seeing your transaction declined. Instead, Overdrive will cover the difference up to your limit, send you a push notification to keep you updated, then the next deposit into your Current account will cover your $25 overdraft and clear your negative balance.
Best of all, there's no cost or additional fee for using Overdrive. As a qualifying Premium member, you can swipe your card without worry knowing your urgent expenses or bills are covered even if you're low on funds – without being charged overdraft fees.
Current Overdrive doesn't have sky-high overdraft limits (you can overdraft $25 right away, and your limit can be increased to up to $200). But it can help you cover urgent expenses with helpful notifications alerting you to how much of your overdraft has been advanced and how much remains.
Sign up for Overdrive in less than 2 minutes to say goodbye to overdraft fees.
How to overdraft your Current card on purpose
With your Current Visa debit card, you have a financial safety net in your back pocket.
Once you open your Current account, you'll receive your debit card. If your account qualifies for Overdrive, you'll receive a notification letting you know the fee-free overdraft feature has been enabled. Once you choose to enable this feature you can check your overdraft limit by tapping 'Overdraft Protection' in the 'You' section of your Current account.
Better still, Current provides a virtual debit card so you can add it to your virtual phone wallet and start using it ASAP. This means you won't be stuck without the funds you need while you wait 7-10 days for your physical Current debit card.
Current's overdraft limits start at $25 but can be increased to $200. The more you use your account and meet the qualifications for Overdrive, the more your limit will increase. Making life easy, you don't need to do a thing throughout the process. Current will periodically review your account and let you know via email when your limit has been increased.
Best of all, Current's push notifications keep you on top of your money. Big banks commonly hide your account balance and sting you with overdraft fees of $35 or more. Current will let you know every time Overdrive has covered a purchase so you know exactly how much you have left before you hit your limit.
Get up to $200 with no overdraft fees >>> Check out Current
Can you you overdraft your Current card at an ATM?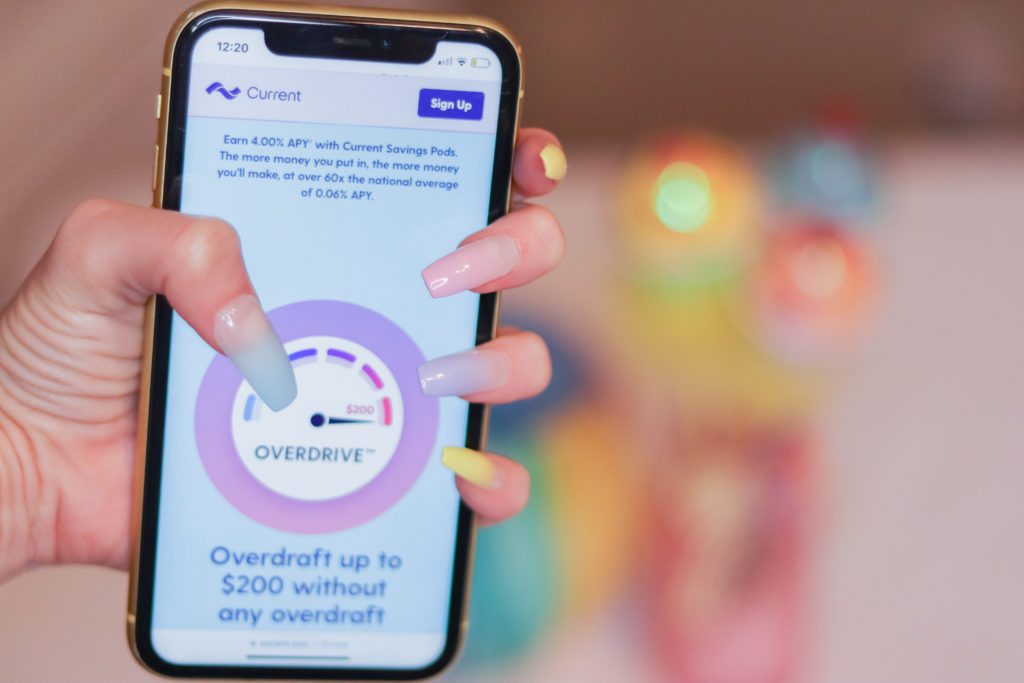 Overdrive works with in-store or online transactions made with your Current debit card, so like most finance apps, Current does not let you overdraft at an ATM or for ACH or peer-to-peer payments payments (including payment apps like Venmo, Dave, or Square Cash).
However, Current does come with a pretty awesome feature that can get you access to the funds you need. Set up direct deposit of your paycheck to Current, and you'll get paid two days faster! It's often those last few days before payday when money can sometimes get a little tight, so Current can help you avoid the end-of-month squeeze by giving you early access to your paycheck. There's no fee for this service and nothing to set up; Current will automatically post your paycheck two days early to your account when you set up a qualifying direct deposit.
If you're still looking for alternatives that let you withdraw cash from an ATM when your account is in overdraft, check out:
Get cash back rewards on your Current debit card
We've already mentioned how Current gives you access to overdrafts and ATM withdrawals with no fees – and there's no minimum balance requirement or fee – but there's one more amazing feature of Current that's hard to find anywhere else. You can get paid for using your Current card.
It's tough to find a debit card that offers cash-back rewards, and Current not only offers them, in many cases it offers more points than those rewards credit cards with sky-high annual fees! Of course your favorite restaurant chains and retailers are there, like Forever21 and Burger King, and so are tons of local restaurants, many of which currently offer points redeemable for 4% cash back when you pay with your Current debit card.
And if record-setting gas prices have you Shell-shocked (get it?), you'll love to hear that Current offers 1% – 2% in cash-back points at many gas stations, including the big national brands. Those savings can add up quickly when a fill-up costs nearly $100 in many parts of the country!
Get up to $200 with no overdraft fees >>> Check out Current
Watch: How Do Current Overdrafts Work
Final thoughts and what to do next…
As a digital-only app, Current is making banking easier for millions of Americans who don't always have the funds they need to stay on top of expenses. But who don't want to be punished with sky-high overdraft fees to cover purchases.
Signing up for Current is easy (and takes less than 2 minutes). So if you're ready to ditch your expensive dinosaur bank take advantage of fee-free overdrafts, early payday and cash-back rewards on your debit card purchases, Current might just be the best choice for you.
WAIT! High overdraft fees aren't the only way your bank is costing you money.
With inflation overheating, you've probably heard that interest rates are climbing sharply. That means that for the first time in years, it's a great time to shop around for a high interest savings account.
The national average interest rate for savings accounts is currently 0.18% APY – that means that if you have $2,500 in a savings account, you'd earn just $4.50 after one year! Move those hard-earned savings to an FDIC-insured bank paying 3.00% APY and you'd earn $71.63 more!
Don't let your hard-earned savings sit there doing nothing. Check out the rates that you can earn at other banks:
Latest posts by Mitchel Harad
(see all)