Editor's Note: Overdraft Apps provides detailed product reviews and recommendations based upon extensive research and our own hands-on testing. We may earn a referral fee when you sign up for or purchase products mentioned in this article.
It's Friday night and you're getting prepared to make dinner. You run by a bakery, a butcher, and a grocery store getting everything you need for the perfect meal. You pay for everything with your Citibank debit card, but while you were busy shopping, you didn't notice that your bank balance had dropped into negative territory! With many banks, this would result in three separate $35 overdraft fees!
Luckily, Citibank recently eliminated their overdraft fees, meaning you've avoided a whopping $105 in punitive fees!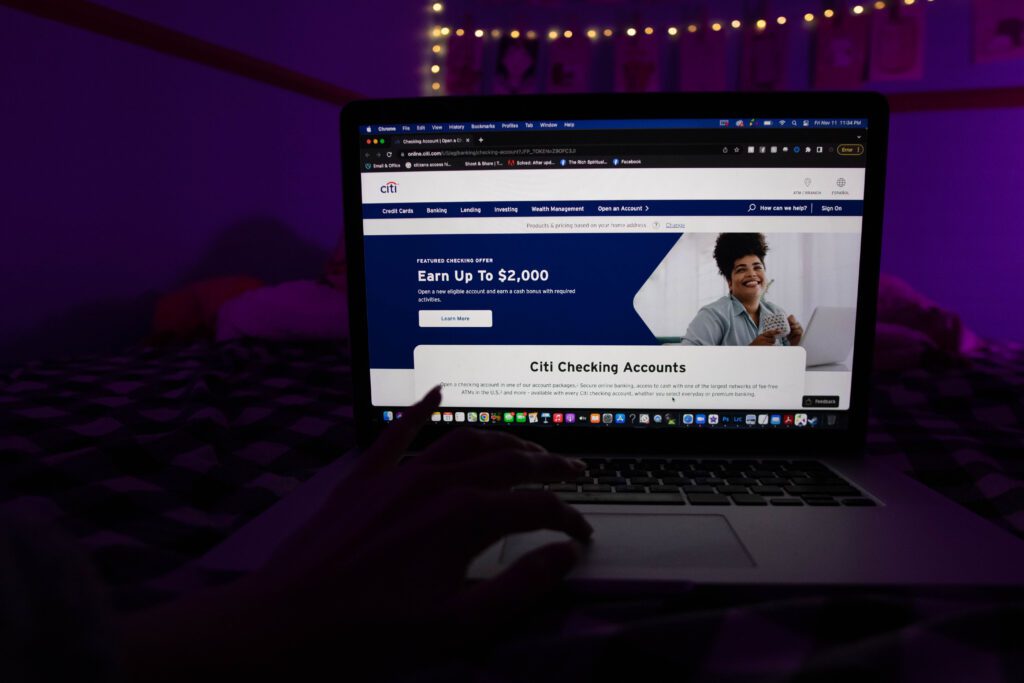 An overdraft occurs when you spend more money than you have in your bank account, turning your balance negative. If your bank decides to still process the transaction, it is granting you a small, unexpected loan – and often charges sky-high fees for doing so. If you're a customer of Citibank, it's important to know its overdraft limits and fees, and what you have to do to make sure you avoid costly surprises.

Why have 14 million people ditched their high-fee bank for Chime?
Chime is a financial technology company, not a bank. Banking services and checking account provided by The Bancorp Bank, N.A. or Stride Bank N.A.; Members FDIC.
What is Citibank's overdraft policy?
As of June 19th, 2022, Citibank has eliminated its overdraft, returned item, and overdraft protection fees, joining a growing list of major banks that has eliminated overdraft fees, including Capital One 360 and Ally Bank. However, it's still important to understand the bank's rules around overdrafts so that you know when you can and can't access a few dollars in extra funds. There are also still some tripwire fees you'll want to be sure to avoid.
Citibank's overdraft policy allows you to exceed your checking account balance for checks, bill payments, branch withdraws, debit card purchases, and ATM withdraws. However, all overdraft transactions are made at the bank's discretion and without prior notification to the customer. This means that not all overdraft transactions will be approved.
Citibank does not permit overdrafts on its low monthly fee Access Account, meaning most transactions will be declined if they will exceed your available balance. You cannot overdraft your Citibank savings account.
While Citibank no longer charges overdraft fees, there are still consequences to overdrafting your account. If your balance is negative, Citibank may restrict your account or deny you access to it until it is brought back to a zero or positive balance. If your account balance remains negative for an extended period of time, Citibank may close your account, report the closer to credit bureaus, and pursue claims against you for the balance owed and collection costs.
Additionally, you may still be subject to costs and fees from the intended recipient of your payments. For example, a returned payment on your credit card bill can result in stiff late payment and interest charges.
To avoid overdrafts, Citibank customers can enroll in the Safety Check program, which links your Citibank savings account to your checking account. When a transaction will cause your checking account balance to go negative, funds are automatically transferred from your savings account in $100 increments. There is no fee for this service.
To fund larger overdraft amounts, Citibank offers their customers the Checking Plus line of credit. Rates on this credit line are currently 22% APR for many customers, on par with high interest credit cards, so you may want to consider lower priced alternatives to borrow money.
Some people prefer to not enroll in overdraft protection. By opting out of overdraft coverage, you'll avoid the risk of spending more than you have in your account. However, you won't be able to use your debit card or make ATM withdraws, which can create some inconvenience.
WAIT! High overdraft fees aren't the only way Citibank is costing you money.
With inflation overheating, you've probably heard that interest rates are climbing sharply. That means that for the first time in years, it's a great time to shop around for a high interest savings account.
Citibank savings accounts currently pay just 0.05% APY1 as of 12/8/22. That means that if you have $2,500 in a savings account, you'd earn just $1.26 after one year! Move those hard-earned savings to an FDIC-insured bank paying 3.50% APY and you'd earn $87.49 after one year, and some banks now pay even higher rates!
Don't let your hard-earned savings sit there doing next to nothing. Check out the rates that you can earn at other banks:
How much are Citibank overdraft fees?
| Fee | Cost | Maximum Daily Fees | Maximum Daily Cost |
| --- | --- | --- | --- |
| Citibank Overdraft Fee | $0 | None | $0 |
| Citibank Insufficient Funds Fee | $0 | None | $0 |
| Citibank Linked Account Transfer Fee | $0 | None | $0 |
As of June 19th, 2022, Citibank has eliminated overdraft fees as well as returned item fees (i.e. bounced checks). Citibank claims to be the only top five bank, based on assets, to completely eliminate these fees for their U.S. based customers. They've also conveyed their track record surrounding overdrafts, claiming that they have made the least amount of money in overdraft fees out of the other major American banks – though still in excess of $100 million per year!
Citibank has made efforts in changing their overdraft policies to better represent those who are traditionally underbanked, or unbanked altogether.
Prior to eliminating these fees in 2022, Citibank charged $34 per overdraft transaction, $34 per returned item, and a $10 overdraft protection transfer fee.
What is Citibank's overdraft limit?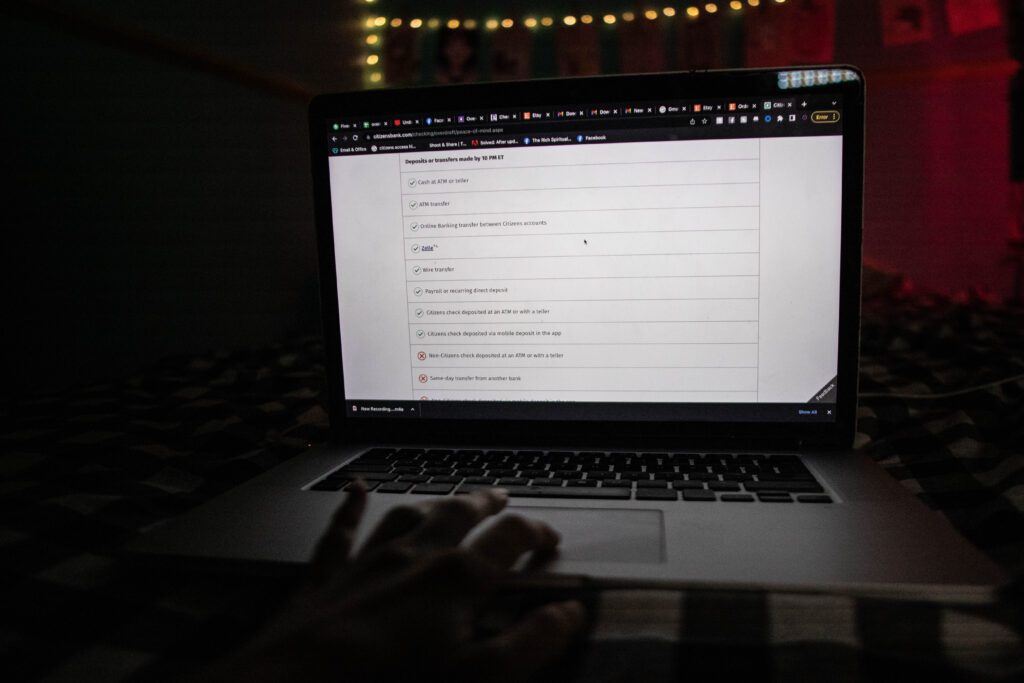 Citibank, like most banks, does not disclose their overdraft limit to customers outright. Instead, they decide to approve or decline overdrafts on a case by case basis.
The bank may look at your recurring deposits, average balance, and overall account history before making a decision. The smaller the amount of the transaction, the more likely Citibank is to approve it as well. It's important to note that your overdraft limit may change rapidly and without notice. For example, Citibank may have approved a $40 ATM withdrawal while your account was overdrawn yesterday, but may decline the same transaction today.
Customers looking to add overdraft protection, either through the Safety Check or Checking Plus, can do so immediately. Safety Check overdraft protection begins as soon as the primary checking account is linked to a savings or money market account. Checking Plus begins as soon as the line of credit is opened.
Want to make sure you have access to money when you need it? Check out these no and low fee cash advance apps.
How to avoid overdraft fees with Citibank:
Overdraft fees should never come as a surprise, and with Citibank they will never come at all. While they do make it impossible to overdraft, there are a few ways customers can extended their balances past what's in their accounts:
Enroll in Citibank's overdraft protection: Citibank has eliminated their overdraft protection fee and added two new ways to avoid overdraft: Safety Check and Checking Plus. Safety Check is perfect for those with a savings account they'd like to use as a backup, while Checking Plus is a great choice for anyone making over $10,500 a year wanting access to a revolving line of credit.
Set up low balance alerts: Citibank, like most modern banks, has a great app you can use to monitor your balance and set up low balance alerts. The bank allows you to create an alert at whatever dollar amount you choose, meaning you'll never cross a certain threshold without a heads-up.
Open an Access Account Package: Citi's Access Account Package charges a flat rate of $10 a month, with multiple means of waiving the fee. This account may be beneficial for those looking to avoid overdrafts as it cannot be overdrafted and does not come with checks. It also isn't eligible for either the Safety Check program or Checking Plus line of credit.
Shop around for a new bank: Citibank may have eliminated overdraft fees, but it still charges a bevy of other fees, including monthly fees that add up to $120 per year on its basic checking account! Chime is one of the fastest growing banking apps in America, thanks to no monthly fees, no minimum balance, and fee-free overdrafts for up to $200.
>>> Learn more about Chime here
Watch: Citibank eliminates overdraft fees
Latest posts by Mitchel Harad
(see all)
Chime SpotMe is an optional, no fee service that requires a single deposit of $200 or more in qualifying direct deposits to the Chime Checking Account each month and Visa debit card activation. All qualifying members will be allowed to overdraw their account up to $20 on debit card purchases and cash withdrawals initially, but may be later eligible for a higher limit of up to $200 or more based on member's Chime Account history, direct deposit frequency and amount, spending activity and other risk-based factors. Your limit will be displayed to you within the Chime mobile app. You will receive notice of any changes to your limit. Your limit may change at any time, at Chime's discretion. Although there are no overdraft fees, there may be out-of-network or third party fees associated with ATM transactions. SpotMe won't cover non-debit card transactions, including ACH transfers, Pay Anyone transfers, or Chime Checkbook transactions. See terms and conditions.