Editor's Note: Overdraft Apps provides detailed product reviews and recommendations based upon extensive research and our own hands-on testing. We may earn a referral fee when you sign up for or purchase products mentioned in this article.
30-SECOND SUMMARY: A $300 loan can be the difference between paying bills on your terms or paying sky-high overdraft fees to your bank. To save you time and effort, we've rounded up the best apps to borrow $300. The Dave app stands out with a $500 cash advance for new users (so you don't need to jump through hoops for weeks) but read on our full run-down of loan apps.
Get a cash advance for up to $500 instantly >>> Check out Dave 👈
You need $300 and you need it now.
Whether you've got bills to pay, you've been stung by an unexpected expense, or you just want a little extra spending money, a $300 loan from a cash advance app can swoop in like a financial superhero.
In this wallet-rescue mission, we'll tell you what app lets you borrow $300 so you can spend less time researching and more time spending!
From lightning-fast approvals to flexible repayment options, read on to explore how these apps can give you $300 cash now.
"I need $300 cash now": An experiment
It's easy to fall down the rabbit hole that is Google. The problem is, you don't know what information is helpful and what's out-of-date (or flat-out wrong). In this video, we set out to borrow $500 from Dave in real-time. Find out whether it's easy to borrow the $300 you need…
Compare $300 instant loan offers from top lenders
Personal loans have exploded in popularity because you can quickly get cash to pay off credit cards, cover household expenses or pay for a major purchase. Rates can be lower than those charged by high-interest credit cards, and with a payback period that often ranges from one to three years, you'll have a monthly payment amount that can fit within your budget.
We've made it easy to see what loan terms you may qualify for instantly through our partnership with Fiona. It takes just minutes to get loan quotes from leading personal loan providers like Lending Club, PenFed, Prosper, Upgrade, Upstart, SoFi, and more!
Comparing personal loans can *literally* save you thousands of dollars in interest and fees. Plus, there's no impact on your credit score.
Using our comparison tool is 100% free with zero obligation
What are the best apps to borrow $300 cash?
Life is expensive. And it feels like it's only getting more expensive. That's why access to quick and reliable cash is critical.
Chances are you're not looking to jump through the hoops of traditional lending processes. That's where borrowing apps can bridge the gap – often without fees or credit checks.
If you find yourself in need of a $300 boost to cover unforeseen costs, whether it's a car repair, medical bill, or simply making ends meet until your next paycheck, compare these options.
Dave: Use ExtraCash to borrow up to $500, even as a new user
Dave is a pioneer in the cash advance app field with over 10 million users (and counting) to show for it.
When you need to borrow $300, Dave stands out with the ability to borrow up to $500 nearly instantly with zero interest and no credit check.1
To get started, you'll need to create an ExtraCash™ account. Once you're set up, Dave will look into your connected bank account in a couple of minutes and assess your financial history, spending trends, and your pay cycle. This helps Dave offer an advance that won't stretch you beyond your financial circumstances.
If you've got better things to do than scroll through notifications, you'll enjoy knowing that Dave automatically handles repayments when your next paycheck comes in.
Get a cash advance up to $500 INSTANTLY >>> Check out Dave for free 👈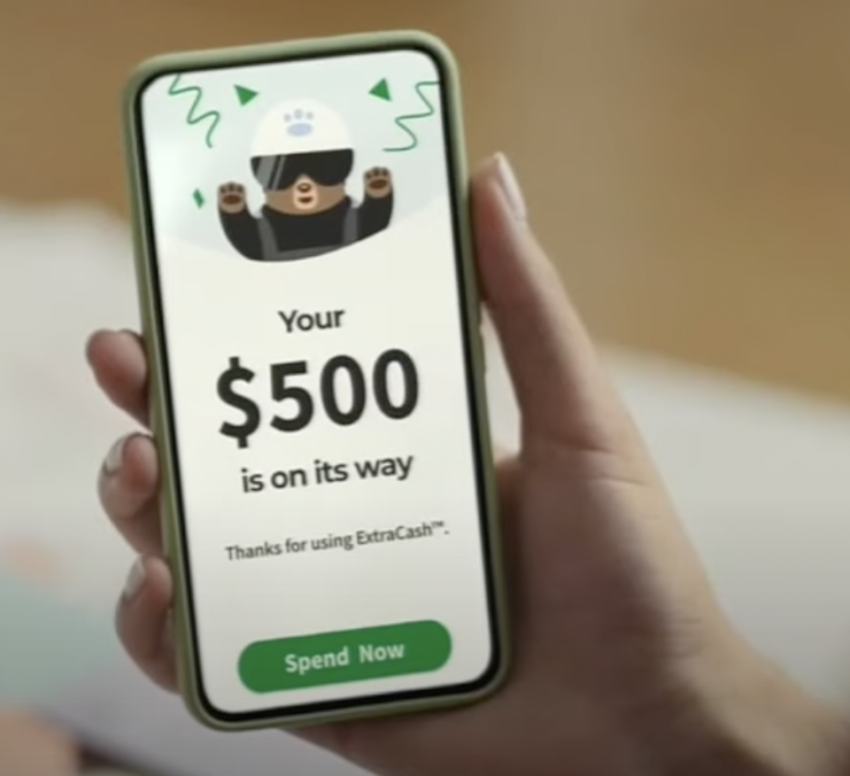 PockBox: Quickly borrow $300 (and up to $2,500)
PockBox can provide cash advances up to $2,500 so you can grab the $300 loan you need and plenty more.
Using PockBox is straightforward and simple. Just complete a quick form-filling exercise and you'll receive a comparison of available lenders within minutes.
You're not locked into any lender so you can compare options stress-free. If you're eligible, funds can land in your bank account as early as the following day (and maybe sooner).
With options tailored for those with bad credit, you may be able to secure a $300 loan even if you've been rejected before.
Quickly Compare Loan Offers Up to $2,500 >>> Browse Pockbox For Free 👈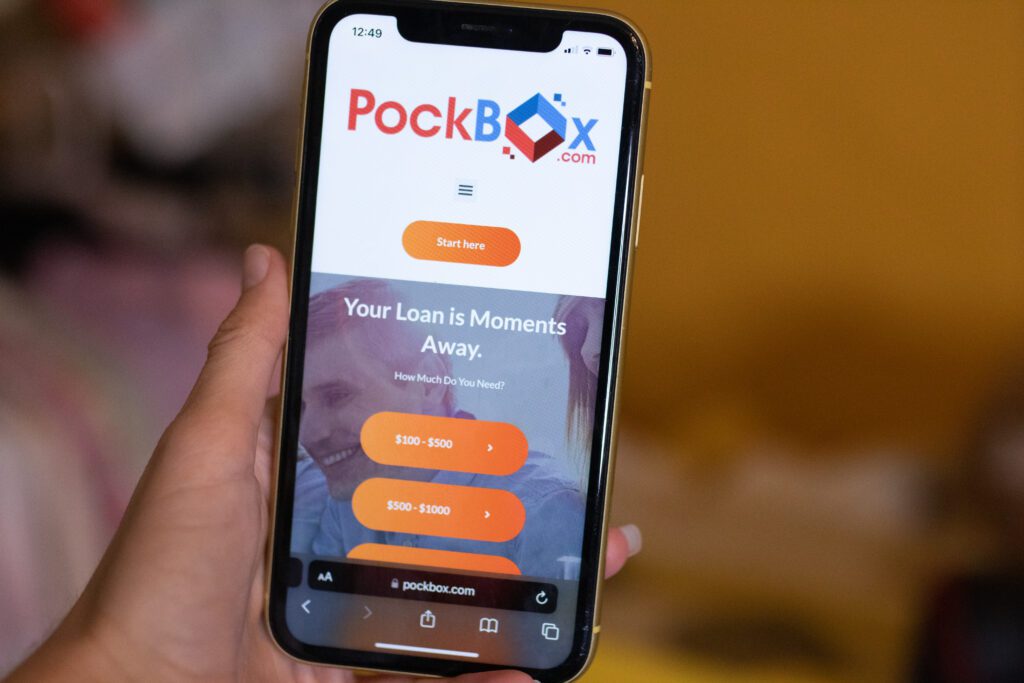 MoneyLion: Multiple ways to grab $300 cash (and boost your credit score)
MoneyLion's Credit Builder Plus program ($19.99 per month) offers access to credit-builder loans up to $1,000. This is a handy option since you get a portion of your funds right away (up to $300!) and the rest is locked in a savings account which you can access down the line.
Applying is easy through the MoneyLion app. You can find out whether you're eligible in a couple of minutes.
The repayment structure spans 12 months and offers a flexible arrangement that won't lock you into years of repayments. You can also tailor payments to coincide with your paycheck so you can just set and forget.
Not looking to take out a credit builder loan?
No problem. MoneyLion's popular Instacash feature offers cash advances up to $500.2 You'll likely receive closer to $50 at first, but you can build up to the maximum amount and you don't need to take out a credit-builder loan.
🤓 Overdraft Apps Tip: You can become a Credit Builder Plus member ($19.99/month) without taking out a credit-builder loan. This membership unlocks up to $700 in Instacash, so you can enjoy a higher borrowing limit without taking out a loan.
Get cash advances up to $250 with no interest >>> Check out MoneyLion 👈
---
BEFORE YOU GO…
Check out our most popular articles:
WAIT! High overdraft fees aren't the only way your bank is costing you money.
With inflation overheating, you've probably heard that interest rates are climbing sharply. That means that for the first time in years, it's a great time to shop around for a high interest savings account.
The national average interest rate for savings accounts is currently 0.23% APY – that means that if you have $2,500 in a savings account, you'd earn just $5.76 after one year! Move those hard-earned savings to an FDIC-insured bank paying 3.50% APY and you'd earn $81.73 more!
Don't let your hard-earned savings sit there doing nothing. Check out the rates that you can earn at other banks:
Latest posts by Alexander Porter
(see all)
ExtraCash™ is a DDA account with overdraft utility that is subject to eligibility requirements. Taking an ExtraCash™ advance will make your account balance negative. Express delivery fees apply to instant transfers. See the Extra Cash Account Agreement for more details.
Instacash is an optional service offered by MoneyLion. Your available Instacash Advance limit will be displayed to you in the MoneyLion mobile app and may change from time to time. Your limit will be based on your direct deposits, account transaction history, and other factors as determined by MoneyLion. See Membership Agreement and help.moneylion.com for additional terms, conditions and eligibility requirements.