Editor's Note: Overdraft Apps provides detailed product reviews and recommendations based upon extensive research and our own hands-on testing. We may earn a referral fee when you sign up for or purchase products mentioned in this article.
Credit card debt is one of the most significant financial burdens for American consumers in 2023. Balances have reached an all-time high, recently crossing the $1 trillion threshold and bearing an average interest rate of more than 20%.
If you're one of the many struggling to pay off your credit cards, Bright Money claims to be the only app you need. Our Bright Money review will explore the company's loans, credit builders and debt tracking tools to show you how they can help you pay off high interest credit card debt…or can make a bad situation even worse.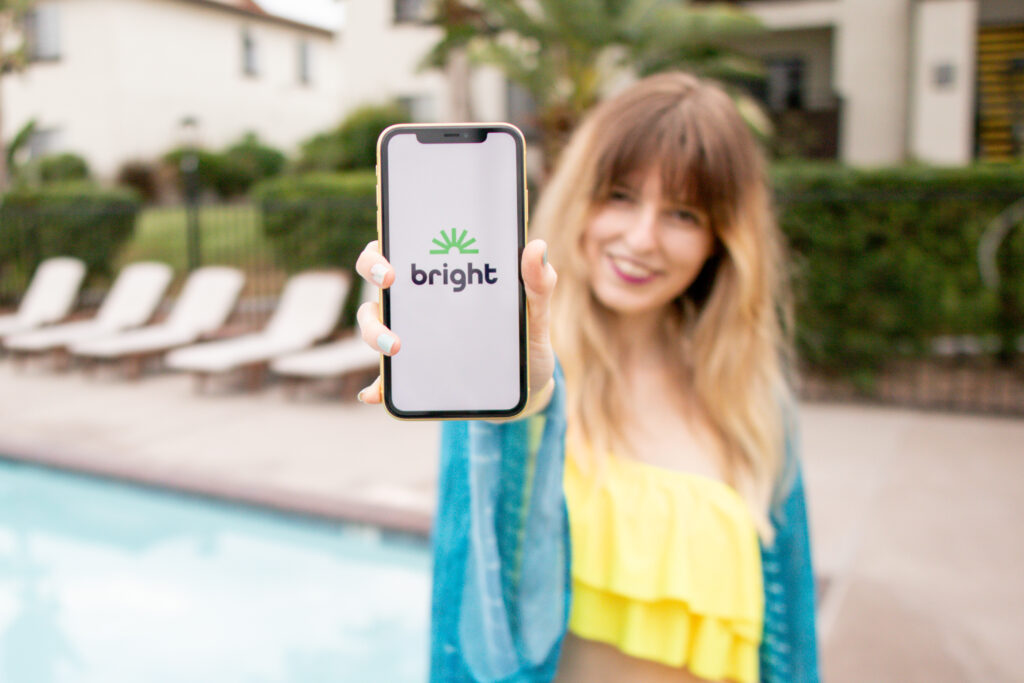 What is Bright Money?
Bright Money is a financial technology platform and mobile app that aims to help consumers get out of debt and improve their credit scores. It offers three products, each designed to further these goals in a different way:
Bright Plan is the business's flagship tool. It analyzes your current financial position and goals, then recommends the fastest and most efficient way to get where you want to be. That typically means creating and automating a spending plan that optimizes your path to getting out of debt and saving a fund for emergencies.
Bright Credit is a revolving line of credit with a relatively low interest rate. Its purpose is to help you refinance your most expensive credit card debt and save by reducing your interest charges. It doesn't require a security deposit, but you must undergo a hard credit check when you apply, so it's not a great option if you are looking for a cash advance with bad credit.
Bright Builder is a secured line of credit that works like a credit builder loan. To access it, you must provide a security deposit, after which you'll receive a line of credit with an equivalent credit limit. Whatever you withdraw, you must repay in monthly installments, which Bright Money reports to two of the major credit bureaus.
How Does Bright Money Work?
Let's look at how Bright Money's products work more closely, including how to sign up for and use them.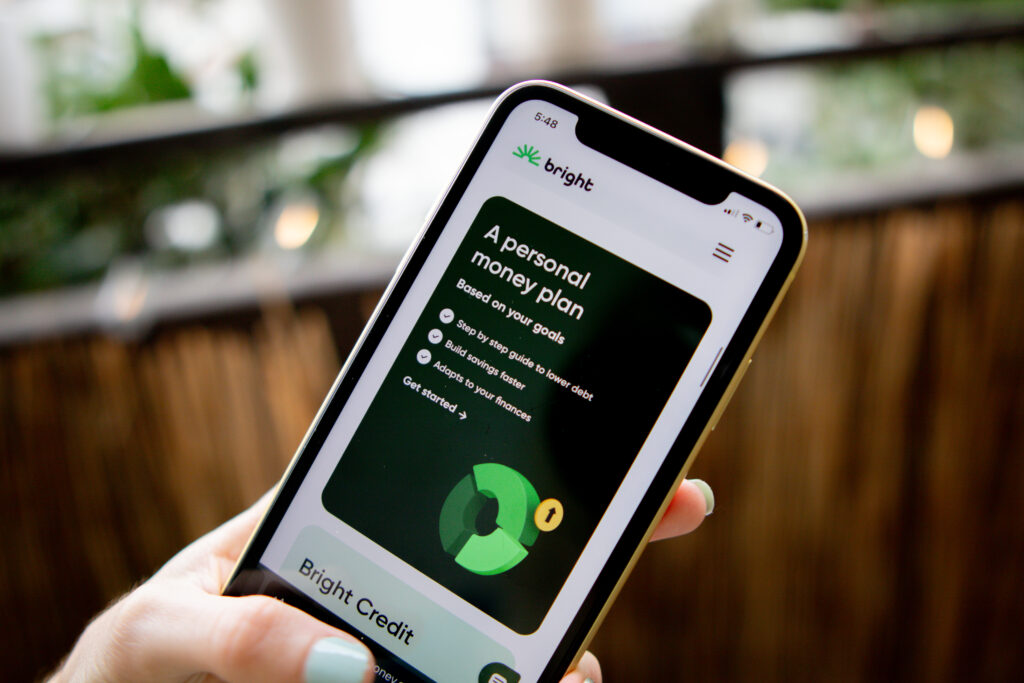 Bright Plan
To sign up for a Bright Plan, visit the company's website or download the mobile app from the App Store or Google Play. It will ask you to verify your phone number and have you create an account using your email and password.
Next, you'll need to verify your identity. That requires providing your Social Security Number, pictures of your government-issued ID, and a copy of a utility bill or bank statement with your local address.
Finally, Bright will ask you to verify your income and connect your bank account and credit card. It analyzes them to learn about your personal finances and create your customized Bright Plan.
Through its patented system known as MoneyScience, Bright Plan leverages the power of data science and artificial intelligence to recommend the best way to pay off your cards and reach your savings goals.
However, Bright Plan usually just suggests the debt avalanche strategy, which is as simple as paying off your most expensive debt first to minimize your interest charges. Next, it'll typically have you work on establishing a rainy day fund.
The most practical aspect of the Bright Plan is that it can enable regular transfers from your external bank account to your Bright Stash. That's a checking account Bright issues and uses to automate your Plan so you don't have to manage it yourself.
Fortunately, you can also withdraw from this account at any time. You can also manually adjust the details of your Bright Plan, including the frequency and size of any transfers to your Stash.
Bright Credit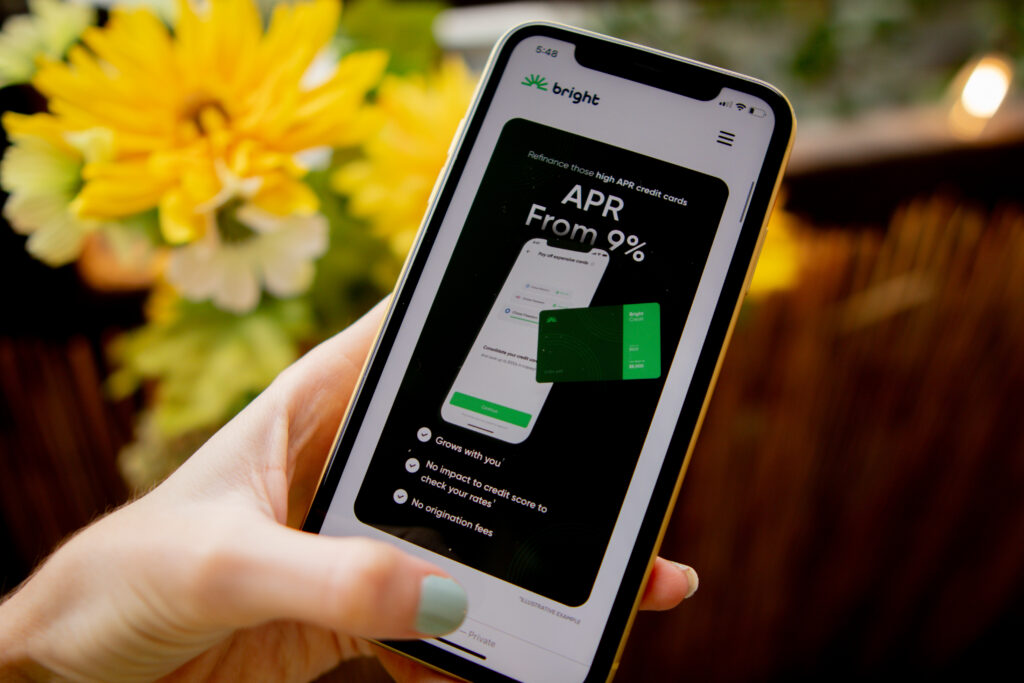 Bright Credit is an unsecured, revolving line of credit that you can use to refinance or consolidate your high-interest debt and reduce your financing costs. To qualify, you generally need a fair FICO credit score, which starts at around 580.
If your credit score is below that, don't worry. It's not guaranteed, but you can still get an account with bad credit. Bright considers more than just your raw score, such as your credit utilization and outstanding balances.
As mentioned above, Bright also analyzes your bank account and credit cards to gain insight into your finances. These determine your terms if you qualify, including your limit and interest rate. They range from $500 to $8,000 and 9% to 24.99%, respectively.
Once you have access to it, you can use Bright Credit to pay off as many credit cards as you like. Ideally, that will reduce your overall interest rate, saving you money. You'll then have to make minimum monthly payments of at least 3% of your balance.
If you're interested in Bright Credit, you can check your prospective rate and credit limit through the website or mobile app for free. It only requires a soft credit check. However, Bright will initiate a hard inquiry if you accept an offer, which can affect your credit score.
Bright Builder
Bright Builder is a revolving line of credit that requires a security deposit of at least $50. You can fund the deposit with a single lump sum or a series of monthly payments. Either way, you won't be able to borrow against the line until you hit the $50 threshold.
Once that's done, you can withdraw amounts up to your available credit limit at any time, which is initially equal to your security deposit. However, Bright suggests keeping your balance low because it reports your credit utilization to the credit bureaus.
Bright will also report your monthly payments toward the account, which must be at least $10 or 50% of your balance. That builds your payment history, which is the most impactful factor in your credit score.
Like most credit builder accounts, there's no credit check to apply, so you can sign up even with a bad credit score. However, Bright Money only shares its data with Equifax and TransUnion, not Experian, which limits its effectiveness.
How Much Does Bright Money Cost?
In theory, signing up for Bright Money is free. Only the company's products have costs associated with them. In practice, Bright seems to force you into signing up for a Bright Plan, which has a recurring subscription fee.
The amount depends on your payment frequency. You can choose from $7.42 per month (billed at $89 once per year), $8.99 per month (billed at $53.94 every six months), or $9.99 (billed once per month or at $30 every three months).
Bright isn't as transparent as it should be about the fact that it automatically signs you up for this product. Many users are surprised to see the charges hit their bank account and have to jump through hoops to get a refund, so be careful when trying out the app.
Fortunately, you actually have to submit an application to access Bright's other offerings. That makes it much less likely that you'll sign up for them accidentally and get hit with an unexpected bill.
In other good news, both of the other two products are highly affordable. In fact, Bright Builder is free, with no fees or interest whatsoever.
Meanwhile, the only cost associated with Bright Credit is the interest on your outstanding balances, which can accrue at 9% to 24.99% annually. However, no application, origination, prepayment, late, or annual fees apply.
Is Bright Money Legit?
Bright Money is a legitimate business founded in 2019 by a diverse team of experts. It has since established itself as a leading personal finance platform and received significant funding from investors, including $31 million in its Series A round.
Bright has served thousands of customers and receives 4.8 of 5 stars on the App Store based on 84K ratings and 4.6 of 5 stars on Google Play from 39.5K ratings. However, despite the mobile app's relatively high ratings, there are some consistent complaints in the customer reviews.
They're often about technological glitches, such as the app's Plaid connection feature being unreliable. The less-than-transparent billing practices mentioned previously are also a common theme.
In addition, the lack of reliable customer support is a common source of dissatisfaction, even though you can message Bright through their online chat, email, or phone. Notably, we didn't receive a response from their 24/7 hour chat in our own testing.
Apps Like Bright Money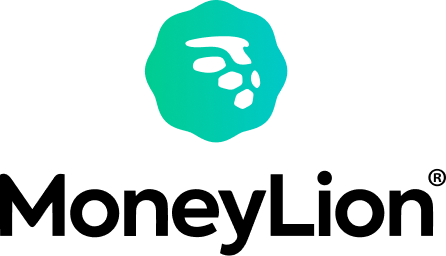 Why is MoneyLion one of our favorite cash advance apps?
Super speed - You could have up to $500 in your bank account in under 10 minutes!
No, No, No! - No credit check, no interest, no tips, no late fees
🏗️ 💳 💵 - Get the only credit builder loan that gives you up to $1,000 right away, with no hard credit check1
Bright Money's products have distinct purposes. Bright Credit helps you refinance debt, Bright Builder aims to improve your credit score, and Bright Plan organizes your efforts.
However, each product has drawbacks and limitations that can make them less than ideal in certain circumstances. If you're looking for alternatives, here are some loans like Bright to consider instead:
PockBox: Bright Credit lets you refinance up to $8,000 of expensive credit card debt into a lower-interest line of credit. However, there's no guarantee you'll qualify for the account, let alone the maximum credit limit. PockBox is another platform you can use to borrow thousands of dollars at rates that may be lower than your credit cards.
MoneyLion Credit Builder Plus: Bright Builder is a free way to build your payment history and improve your credit score, but it doesn't give you any cash – you'll actually need to deposit at least $50 to get started.  MoneyLion offers one of the few credit builder loans that give you money upfront – often several hundred dollars – while also helping you build up your credit.  You can also access instant cash advances for up to $300, with no interest or late fees, through MoneyLion for those times when you need a bit of extra cash, too.
Otto: An up-and-coming app, Otto automates tracking all of your outstanding debt, plus your credit score, in one easy to understand dashboard. It makes personalized recommendations on how you can most effectively pay off your loans and credit cards to get them to zero as quickly as possible and save significantly on interest costs. Otto is easy to setup and has a ton of great features on its free plan, though the tools you get by upgrading to the premium membership aren't quite worth it yet for most users.
Cleo: Bright Plan can organize and automate your budget to help get you out of debt more efficiently, but it doesn't have the most intuitive user interface and requires a monthly subscription. Cleo offers similar financial management tools for free, plus a sassy AI assistant that can make the experience more entertaining.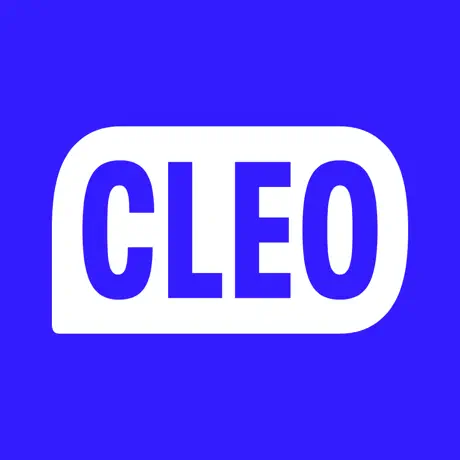 Why is Cleo one of our favorite cash advance apps?
Super speed - Get up to $250 in your bank account today!2
No, No, No! - No credit check, no interest, no tips, no late fees
😂 😂 🤣 -

Hilarious

, smart money advice you might finally listen to
Of course, these aren't the only apps like Bright Money. You can find plenty of other money-borrowing apps, credit builder loans, and debt management apps online today, so shop around before committing.
WAIT! High overdraft fees aren't the only way your bank is costing you money.
With inflation overheating, you've probably heard that interest rates are climbing sharply. That means that for the first time in years, it's a great time to shop around for a high interest savings account.
The national average interest rate for savings accounts is currently 0.23% APY – that means that if you have $2,500 in a savings account, you'd earn just $5.76 after one year! Move those hard-earned savings to an FDIC-insured bank paying 3.50% APY and you'd earn $81.73 more!
Don't let your hard-earned savings sit there doing nothing. Check out the rates that you can earn at other banks: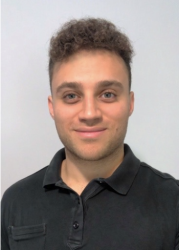 Latest posts by Nick Gallo, CPA
(see all)
When you apply for CreditBuilder Plus, MoneyLion will perform a soft credit pull to review certain financial information. This soft inquiry has no impact to your credit score and may or may not be recorded in your credit reports depending on the bureau. This is unlike a hard credit pull which affects your credit score and can appear on your credit report for two (2) years. Credit score improvement is not guaranteed. A soft credit pull will be conducted that has no impact to your credit score.
Eligibility requirements apply. Not all users will qualify. Advance amounts range from $20 to $250. Instant transfers subject to express fees. Visit meetcleo.com/terms for more information.