Editor's Note: Overdraft Apps provides detailed product reviews and recommendations based upon extensive research and our own hands-on testing. We may earn a referral fee when you sign up for or purchase products mentioned in this article.
Last minute gas fill-up. Urgent oil change. Flat tire. Car repairs. Vomit in the back seat.
You can't prepare for an emergency – yet as a gig worker, emergencies often seem to strike at the worst times. Throw in irregular income, delayed client payments, and unforeseen expenses, and it's no surprise that 1 in 3 Americans use cash advance apps.
The problem is not all cash advance apps are suitable for gig workers. You may not be eligible if you don't have a fixed employer or recurring paycheck.
However, certain apps are tailor-made to help gig workers and freelancers obtain the funds needed to cover bills and bridge gaps in their cash flow.
Whether you're on the roads as an Uber or Lyft driver, making ends meet through UberEats deliveries, helping people as an Instacart shopper, or doing any other gig work, it helps to know which apps have your back.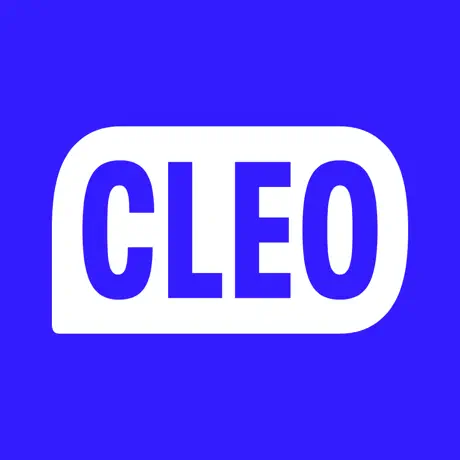 Why is Cleo one of our favorite cash advance apps?
Super speed - Get up to $250 in your bank account today!1
No, No, No! - No credit check, no interest, no tips, no late fees
😂 😂 🤣 -

Hilarious

, smart money advice you might finally listen to
In this blog post, we'll discuss the advantages of cash advances for gig workers and freelancers.
Find out more about specific cash advance options here: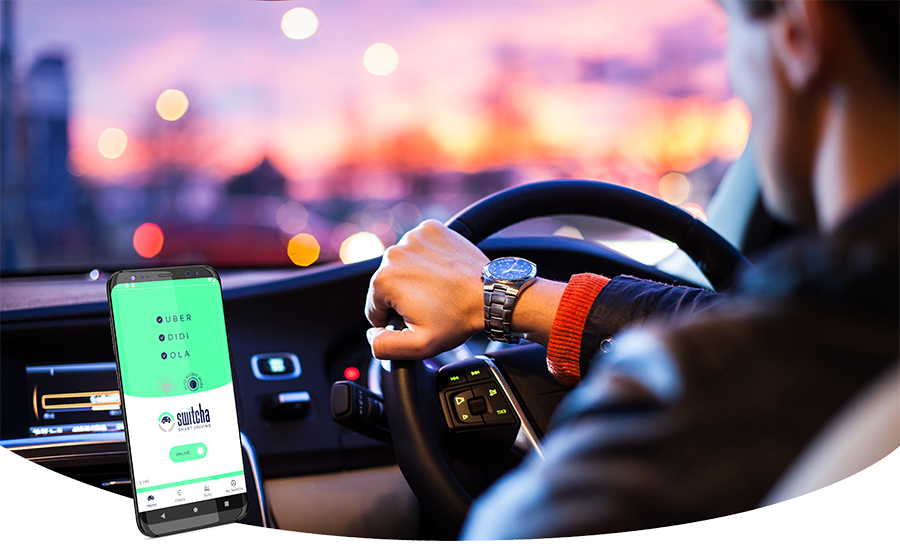 Are you a gig worker? Congrats, you're in the right industry
Let's be honest; the "gig economy" sometimes gets a bad rap.
With online articles and clickbait headlines focusing on labor disputes or Airbnb postings clogging up cities, the work you do can be painted in a bad light – which is B.S.!
The following stats on the gig economy show just how varied and valuable your role is:
The gig economy is expected to reach a gross volume of $455.2 billion in 2023
Around ⅓ of the American workforce is in some gig capacity
Freelancers contributed $1.21 trillion to the US economy in 2020
25 to 34 is the most common age group for gig workers
As a vital contributor to the gig economy, (also known as the 'talent economy') you deserve to enjoy the same financial stability as Joe Schmo working in the rat race.
And that's exactly what the right cash advance app can help you enjoy.
What are the benefits of gig worker cash advance apps?
As a gig worker, you can decide when and where you work, which is a level of flexibility most 9 to 5 workers can only dream of.
However, this flexible working schedule can also become a double-edged sword.
Whether you're sick, need to take time away from work, or you're just facing a slow period, there may be times when you require funds ASAP. And when you've got bills to pay, you can't always rely on savings from your gigging income.
The challenge is traditional payday loans may have high-interest rates that put even more financial pressure on you. Add on top the fact they may be difficult to obtain due to the unpredictable nature of gig income, and it's no wonder millions of freelance workers use cash advance apps instead.
So what should you look out for?
According to Andrew Lokenauth, 15+ year financial expert and founder of Fluent In Finance, these are the features gig workers should look for in a cash advance app:
Fast and easy loan application process
Low-interest rates and transparent fees
Flexible repayment options
Clear repayment schedule and loan limits
Customer support and resources to help manage finances
Of course, not every app meets these criteria. Cash advance apps like Klover and FloatMe aren't compatible with the irregular payments that most gig workers receive. Giggle Finance specializes in loans to freelancers but isn't transparent about its high interest rates.
Can you get a cash advance with no credit check?
Some cash advance apps require a credit check to assess your creditworthiness and ability to repay the loan… but not all.
Plenty of cash advance apps offer loans without performing a credit check or may have more relaxed credit requirements. Instead of linking to your account to find regular payments from an employer, these types of cash advance apps focus on other factors when evaluating loan applicants, such as your:
Income
Work history
Bank account activity
Perfect for those who work for Uber, Lyft, DoorDash, and Instacart, these apps typically offer interest-free or low-fee cash advances that don't punish you for doing gig work.
Read on for our favorite options.
6 best cash advance apps for gig workers
You know your financial situation better than anyone, so it's worth comparing money borrowing apps to find the one that best suits your needs.
With so many options available, it's important to evaluate a few key variables, including:
Fees
Interest rates
Repayment terms
Eligibility requirements
By comparing different cash advance apps, you can find one that offers the most favorable terms and helps you manage their finances efficiently.
For example, Brigit offers up to $250 cash advances for giggers, but comes with a $9.99 per month subscription fee. If you're looking to cut back on subscription costs, an option like Dave ($1/month subscription fee) may be a better fit for you.
Shhhhh… here's how you work towards a FREE cash advance
Additionally, comparing apps can help you avoid scams and predatory lenders that charge exorbitant fees and interest rates, ultimately leading to more financial stress.
#1 – Dave: Enjoy up to $500 cash advances for gig workers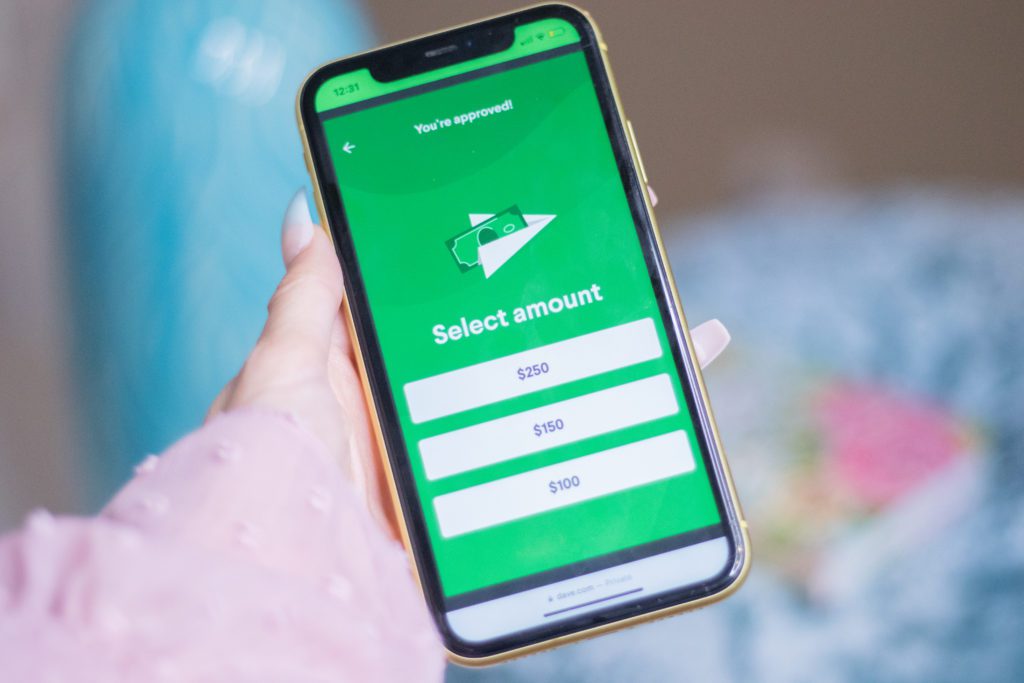 As the original cash advance app, Dave is one of our top recommendations for gig workers.
Offering up to $500 with zero interest and no credit check, it's no wonder more than 11 million people use the app.2
Depending on your needs, there are a few ways to get your Dave cash advance. These include:
Dave Spending account: Get your funds in seconds! Express fees range from $1.99 to $9.99, depending upon the size of your advance..
External debit card: Funds are sent express to your debit card and are ready within 1 hour. Fees range from $2.99 to $13.99.
External bank account: Funds are sent as a bank transfer, and you will receive the funds in up to 3 business days. There is no fee.
Best of all, you can qualify for the full $500 amount immediately without slowly building up your borrowing limit. Compared to the $20 or $25 initial borrowing limit of other cash advance apps on this list, this is a HUGE plus if you've got a flat tire, or need to take a few days away from work.
Get a cash advance for up to $500 instantly >>> Check out Dave
| PROS | CONS |
| --- | --- |
| ✔ Cash advances up to $500 | ✘ 1-3 business days to external checking account |
| ✔ No interest or fees | |
| ✔ No credit check | |
#2 – MoneyLion: Up to $250 in cash advances thanks to Instacash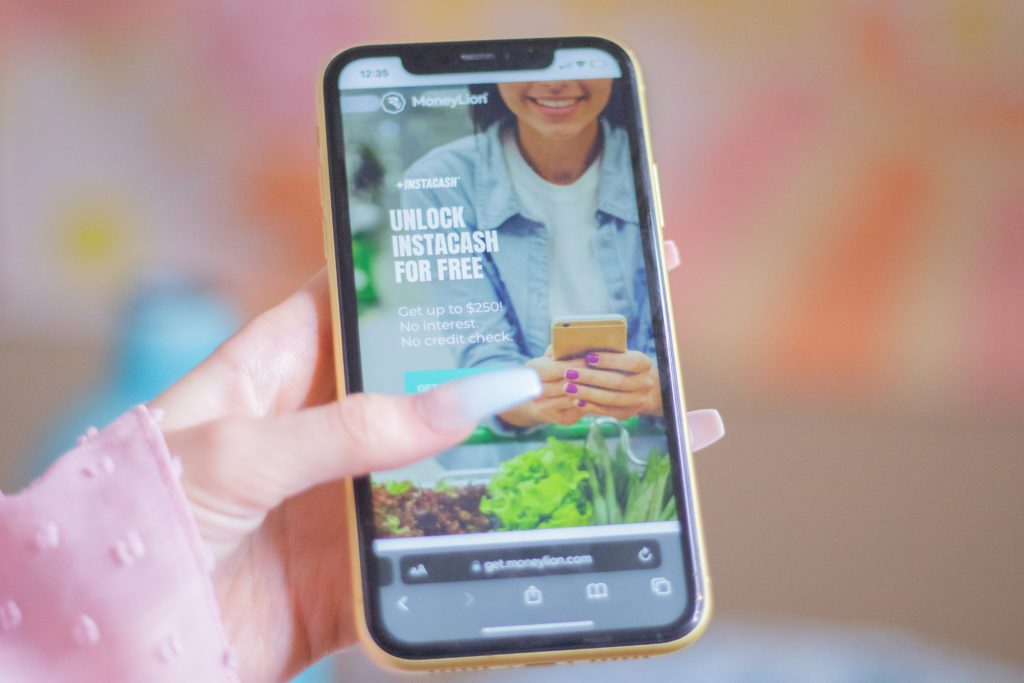 MoneyLion's app is an easy way for freelancers and gig workers to borrow, save, invest and earn.
By far its most popular feature is Instacash, which provides no interest cash advances for up to $250 with no credit check.
This makes it perfect if you've got multiple income streams or your income fluctuates from week to week.
Although your initial cash advance limit may start at $25 (significantly lower than Dave's $500), you'll be able to bump this up from between $50 – $250 if MoneyLion detects recurring deposits. It can take 3 – 8 weeks to become eligible for the maximum amount of Instacash, but this can be a lifesaver when your income slows down.
To qualify, you must have a recurring direct deposit – but this doesn't need to come from a direct employer. As a gig worker, this is a HUGE advantage and peace of mind.
Here's what you'll need to qualify for MoneyLion Instacash:
A verifiable checking account
At least two months' account history
Recurring deposits (doesn't need to be from a full-time employer)
A consistently positive balance
Enough activity to show both deposits and expenses
Get cash advances up to $250 with no interest >>> Check out MoneyLion
| PROS | CONS |
| --- | --- |
| ✔ Fee-free overdrafts up to $250 | ✘ 3-5 business days to external checking account |
| ✔ 0% APR cash advances | ✘Requires bank account for access |
| ✔ No credit check | |
#3 – Brigit: Up to $250 in fee-free overdrafts for gig workers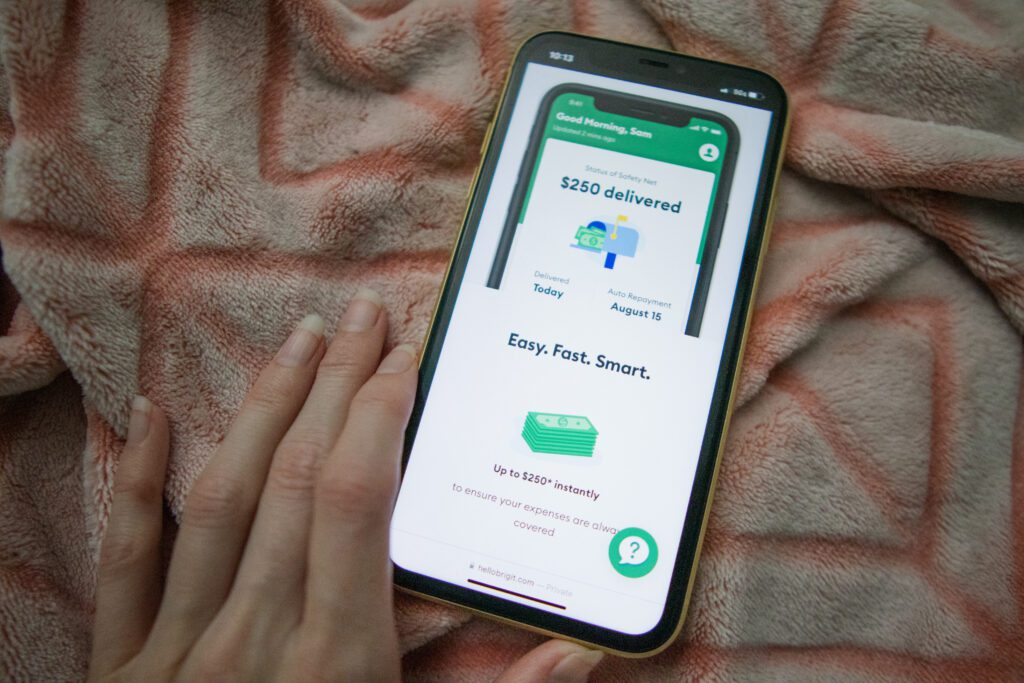 Brigit is a handy option for freelancers and gig workers in need of cash.
With Brigit, you can withdraw interest-free cash between $50 and $250 per pay period. 4 And since your borrowing limit is personalized to your financial situation, you can work towards responsible borrowing.
It's worth noting there's a monthly fee of $9.99 to use Brigit's cash advance feature. While this can be a money-saving option for drivers who frequently incur late or overdraft fees, it's worth weighing up whether the (almost) 10 bucks a month is worth it.
If the alternative is to cop a dishonor payment, overdraft fee, or be stuck with your car off the road, ten bucks can end up being a small price to pay!
If you do go ahead and take advantage of Brigit's cash advance feature, the borrowing limit of $250 is one of the highest on this list.
Access up to $250 in fee-free overdrafts >>> Explore Brigit Now
| PROS | CONS |
| --- | --- |
| ✔ Cash advances up to $250 | ✘ $9.99 monthly fee |
| ✔ Zero interest | |
| ✔ High borrowing limit | |
#4 – Earnin: The free app offering gig workers up to $500 in cash advances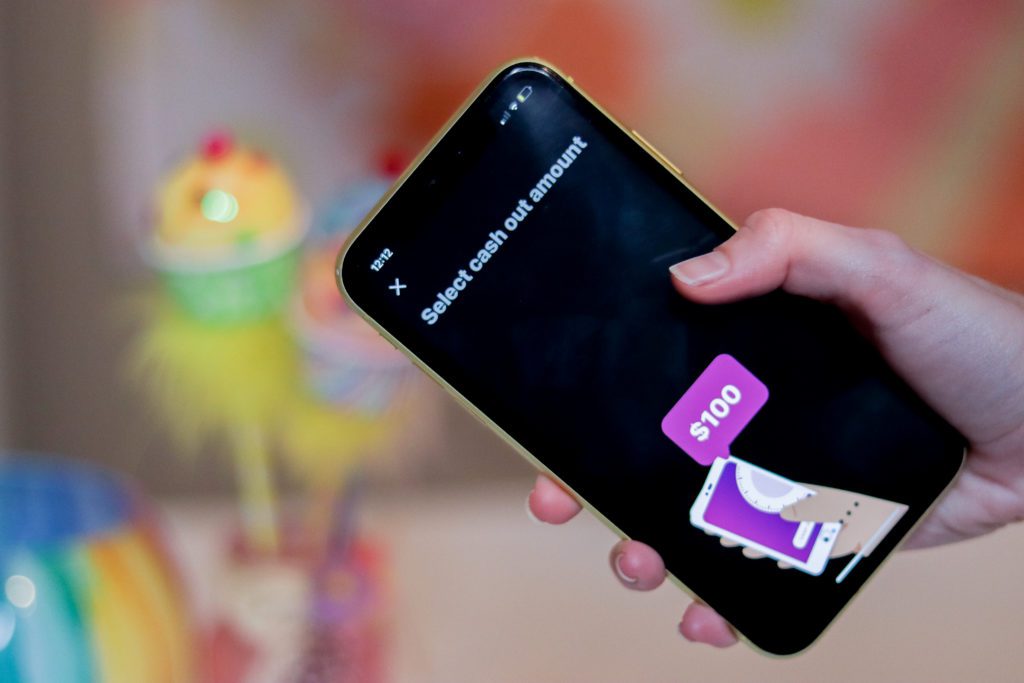 Need to access your earned wages before your employer pays you out?
Earnin can help.
Whether you're waiting for the weekly direct deposit from Uber, Lyft or any other gig platform, you can be left short of cash. Add on the fact that some platforms (like Uber and Lyft) release funds that can take up to TWO days to land in your bank account, and it's no wonder Earnin is a popular app for rideshare drivers and freelancers.
With the Earnin app, you can withdraw up to $100 per day and up to $750 per pay period, with no interest or fees. It's your money – so why shouldn't you be able to access it?!
Earnin is 100% free to use though you'll need to provide access to your checking account.
It's worth noting that Earnin does work with Uber, but you'll need to manually input your time and hours as Earnin will need to verify your earnings before releasing any funds. If you're happy to do a little manual work, you can cash out your wages early and cover any cash shortfalls.
Borrow Up To $100 Right Now >>> Get started with Earnin here
| PROS | CONS |
| --- | --- |
| ✔ Access up to $100 per day | ✘ Requires bank account for access |
| ✔ Access up to $750 per pay period | |
| ✔ 0% interest | |
#5 – PockBox: Borrow up to $2,500 (or more) even when your credit score is poor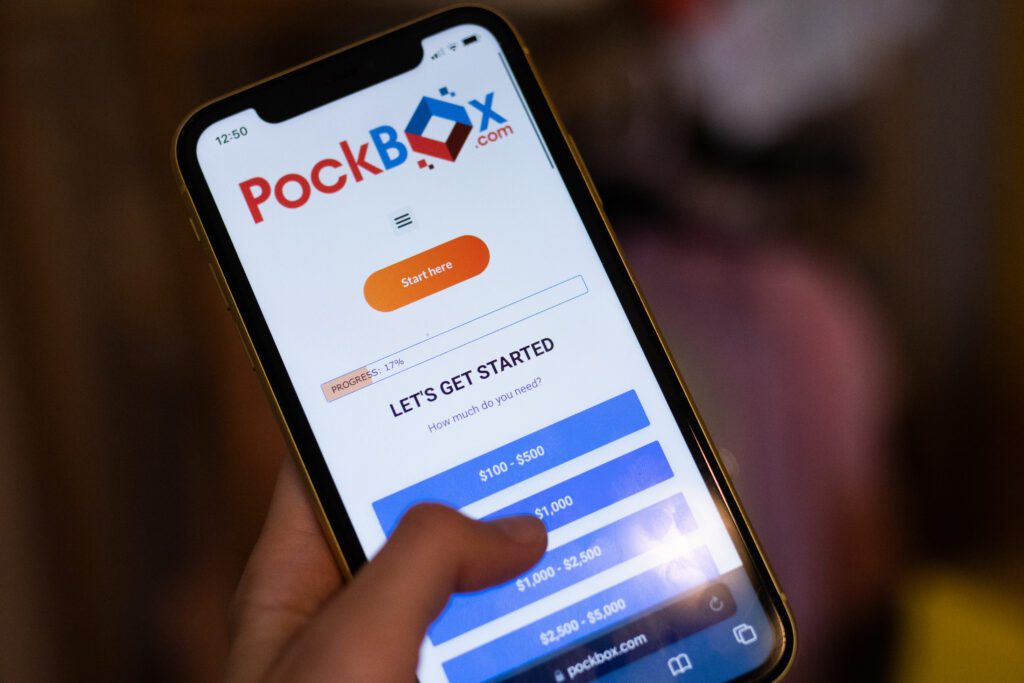 Not every expense is going to be covered by a cash advance.
Hopefully it never happens (touch wood!) but if your vehicle is involved in an accident or you need to step away from your freelance job for a while, borrowing $200 and even borrowing $500 won't cut it.
PockBox fills the gap when you need to borrow more (up to $20,000!). With just a few questions, PockBox simplifies the complex (and often head-scratching) process of figuring out where to apply. With loan quotes from up to 50 lenders, you can compare your options from the comfort of your own couch.
With a goal to help 1 million Americans to access the credit they need, PockBox can connect you with lenders who specialize in helping borrowers with poor credit scores.
This alternative to smaller gig cash advance apps may offer fast, unsecured funding when you need it most. And since there's no obligation to choose a lender, you can browse without cost or impacting your credit score.
Quickly Compare Loan Offers Up to $2,500 >>> Browse Pockbox For Free
| PROS | CONS |
| --- | --- |
| ✔ Borrow up to $2,500 | ✘ No credit check loans can carry high rates |
| ✔ 100% free to compare options | |
| ✔ Compare up to 50 lenders | |
| ✔ Perfect for low credit borrowers | |
#6 – Gerald Wallet: Borrow up to $215 with no credit check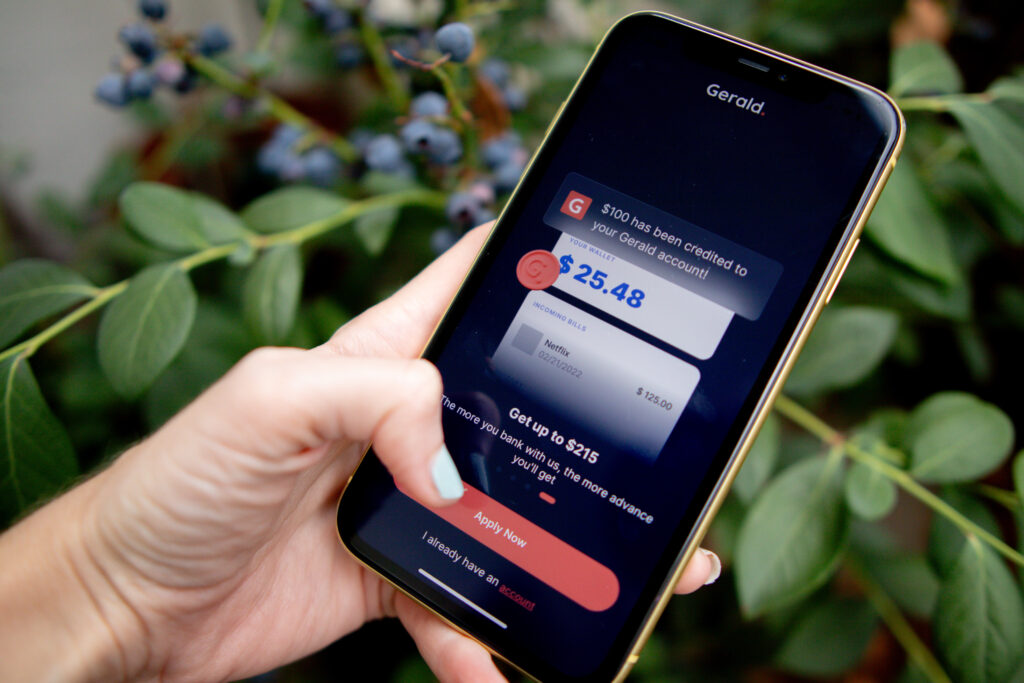 Offering cash advances for up to $215 with no interest and no credit check, Gerald is quickly climbing the ranks of the most popular cash advance apps. And while gig workers can struggle to get approved by most cash advance apps, Gerald puts out the welcome mat for DoorDashers, Uber drivers and others.
It's certainly worth checking out if you've had trouble getting approved elsewhere, but the app can be a bit clunky and expensive as we detailed in our full Gerald app review. Fees can be as high as $29 on a cash advance if you follow Gerald's encouragement to leave a 15% tip, making it one of the most expensive apps we've tested to borrow $100. There are also a high volume of customer complaints about slow delivery times – it took some users more than a week to get their funds – and the app can be quite clunky to use.
Is a cash advance right for you?
In short – it depends.
Before you decide on a cash advance app, familiarize yourself with the terms so you're not stung with an unpleasant surprise.
For example, ensure you know when and where you can access your funds. If you need cash ASAP, you don't want the money transferred to a debit card.
Finally, take into account any fees to make sure you're aware of the charges and can focus on your gig work knowing you've got the right app to meet your needs.
---
BEFORE YOU GO…
Check out our most popular articles:
WAIT! High overdraft fees aren't the only way your bank is costing you money.
With inflation overheating, you've probably heard that interest rates are climbing sharply. That means that for the first time in years, it's a great time to shop around for a high interest savings account.
The national average interest rate for savings accounts is currently 0.23% APY – that means that if you have $2,500 in a savings account, you'd earn just $5.76 after one year! Move those hard-earned savings to an FDIC-insured bank paying 3.50% APY and you'd earn $81.73 more!
Don't let your hard-earned savings sit there doing nothing. Check out the rates that you can earn at other banks:
Latest posts by Alexander Porter
(see all)