Editor's Note: Overdraft Apps provides detailed product reviews and recommendations based upon extensive research and our own hands-on testing. We may earn a referral fee when you sign up for or purchase products mentioned in this article.
Whether or not you can pay for a $400 emergency is a popular gauge of financial stability. Unfortunately, only 37% of American consumers can afford to do so without going into debt.
If you're among the many who need to borrow money for surprise expenses, cash advance apps like Solo Funds can be a good resource. They typically let you access funds quickly and without excessive fees.
However, not all cash advance apps are created equal. This Solo Funds review will help you determine whether or not you can rely on the app.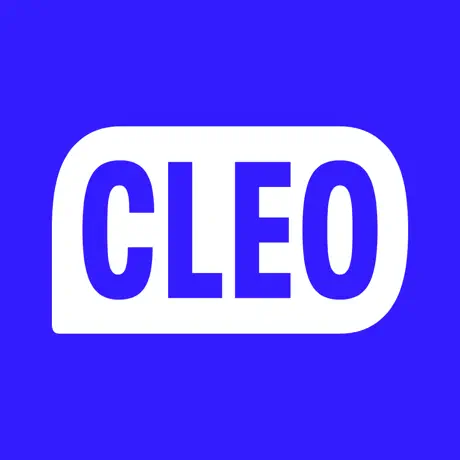 Why is Cleo one of our favorite cash advance apps?
Super speed - You could have up to $250 in your bank account in under 10 minutes!*
No, No, No! - No credit check, no interest, no tips, no late fees
😂 😂 🤣 -

Hilarious

, smart money advice you might finally listen to
*Eligibility requirements apply.
What is Solo Funds?
Solo Funds is a peer-to-peer lending platform where users borrow money from other users. If you're in need of some quick funds, you can use it as a cash advance app (though don't confuse it with the costly payday lender, LoanSolo). Here are its three primary features and how they work:
Borrowing: The borrowing aspect of Solo Funds is the most relevant for those interested in taking out a cash advance. It lets you request a loan between $20 and $575 from lenders on the site. There is no interest on the loans and no set fees. Instead, you choose how much to tip your lender and donate to the Solo Funds platform.
Lending: This feature gives you the opportunity to become a lender for other users on the platform. You can use it to review outstanding loan requests and select one you want to fund. Before you commit, Solo Funds shows you the tips each borrower offers, information on their creditworthiness, and the reason they need money.
Banking: When you sign up for Solo Funds, you'll also receive a "Solo Wallet" through its partner, Evolve Bank & Trust. That includes a standard checking account with a debit card attached. Balances don't accrue interest, but Solo Funds claims it will offer interest-bearing accounts soon.
How Do Solo Funds Loans Work?
Solo Funds loans are are a little unconventional, since it is a peer-to-peer lending platform that functions a bit differently than a traditional cash advance app. When you borrow money through it, you take out a loan from another user, not Solo Funds.
To get started, you must sign up for an account through Solo Funds' website or mobile app, which you can download from Google Play or the App Store. Solo Funds will then require that you verify your identity.
The verification process is more rigorous than with most cash advance apps. You'll have to prove you have a valid phone number, provide your Social Security Number, and submit a picture of your driver's license.
Afterward, it can take Solo Funds up to 48 hours – so you won't find instant cash advances here – to approve your account. During that time, it'll run a soft credit check on you. That won't show on your credit report but will influence your Solo Score, which determines your borrowing limit.
Next, you must connect an external debit card and bank account to your profile. The debit card is only for processing your loans, but Solo Funds uses your bank account information to analyze your creditworthiness and further inform your Solo Score.
Solo Scores can range from 20 to 99, with higher ratings translating to higher borrowing limits. The best score a new user can qualify for is 60, and customer reviews indicate that most people get $100 borrowing limits to start.
The only way to raise your Solo Score is to borrow money through the app and pay it back on time. And yes, that means making late payments could lower your rating and decrease your borrowing limit.
Whatever your initial Solo Score is, you can start asking for money as soon as you receive it. To complete a loan request, you'll need to share the following:
What you intend to tip and donate: Tips aren't required but might make it more likely that a lender will be willing to work with you. Donations are also supposed to be optional, but customer reviews suggest otherwise.
How much money you need and why: You can request a loan for any amount between $20 and your maximum borrowing limit. Explaining that you need the money for a sympathetic reason may make it more likely that a lender will fund your loan and get you your proceeds more quickly.
When you plan to pay back your balance: You can set a repayment date as far out as 35 days after you receive your funds. If you fail to pay by then, you'll incur a late fee. Solo Funds will play the role of debt collector, and you'll be unable to make another request until you pay off your balance.
Solo Funds claims that loan requests get funded within 20 minutes on average, but that's not guaranteed. If no one selects yours, it will remain outstanding for three days before getting canceled, though you can create a new loan request immediately.
How Much Does a Solo Funds Cash Advance Cost?
Solo Funds doesn't charge interest or a monthly subscription fee. In fact, there are no fixed fees to borrow, so theoretically, you could get a Solo Funds loan for free. Unfortunately, that doesn't seem to be the case for most people.
There are three primary costs you can incur when you take out a loan:
Withdrawal fees: You can pay a 1.75% instant withdrawal fee to get your funds more quickly. They should hit your debit card immediately. Otherwise, you must wait at least one to three business days for it to reach your bank account via ACH transfer.
Tips and donations: You can tip your lender up to 15% of your loan amount. You also have the option to make a donation to Solo Funds between 7% and 9%.
Late fees: If you pay back what you owe more than 35 days after you receive your funds, Solo Funds will charge you an additional 10% of your principal balance, not including the tip.
Solo Funds claims that all tips and donations are optional and don't affect your ability to request a loan. However, the platform seems to pressure its users into paying both.
For example, it encourages you to tip so you have a better chance of attracting a lender. It also seems to force you to donate, requiring you to pay them to complete the loan request process.

As a result, Solo Funds is actually a relatively expensive option compared to many of the more traditional cash advance apps. Assuming you pay the 1.75% express fee for instant delivery, leave a 15% tip, and incur a 7% donation, the cost of a $100 cash advance equals $23.75. For context, the average is about $15.35 among the top apps.
Is Solo Funds Legit?
Solo Funds is a legitimate business. It's a Certified B Corporation with over 1.3 million downloads and some well-respected investors, including Northwestern Mutual, ACME Capital, and the Impact America Fund.
Solo Funds also generally receives positive reviews, with 4.4 out of 5 stars on the App Store from 19.5K people and 4.5 out of 5 stars on Google Play from 12.2K people.
However, that doesn't necessarily mean you should trust Solo Funds with your business. Unfortunately, the company has come under fire and gotten into legal trouble for some of its underhanded tactics.
For example, Connecticut's Department of Banking hit Solo Funds with a cease-and-desist order for violating state regulations, including:
Operating as a small loan company without the proper license
Acting as a consumer collection agency without the proper license
Charging tips and donations that equate to illegally excessive interest rates
Engaging in deceptive practices, such as withholding material information from and making misrepresentations to borrowers
Solo Funds eventually reached a settlement with the Department that required them to reimburse 543 Connecticut borrowers, paying them roughly $120,000. However, it's recently gotten in trouble with the District of Columbia for the same issues.
Ultimately, you're probably better off taking your business elsewhere. You should at least avoid using Solo Funds until it makes the changes necessary to clearly comply with regulations, especially the state usury caps that limit effective interest rates.
Cash Advance Apps Like Solo Funds
The Solo Funds platform is a good idea in theory, but there are a lot of issues with the current version. You're not guaranteed to match with a lender and can wait up to three days only to get denied. It's also more expensive than its competitors, and Solo Funds has been penalized for its practices.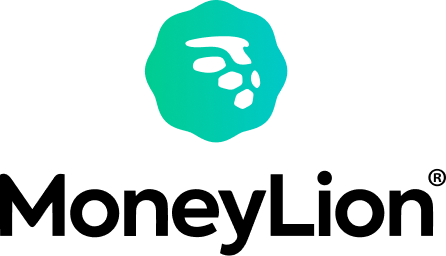 Why is MoneyLion one of our favorite cash advance apps?
Super speed - You could have up to $500 in your bank account in under 10 minutes!
No, No, No! - No credit check, no interest, no tips, no late fees
🏗️ 💳 💵 - Get the only credit builder loan that gives you up to $1,000 right away, with no hard credit check1
If you're looking for better alternatives, here are a few apps like Solo Funds to consider instead:
PockBox: Solo Funds' loan limits are higher than most (for repeat borrowers), but they still can't compete with PockBox. You can use it to browse loan offers for as much as $2,500! That makes it ideal for those facing expensive emergencies. Just be aware that some options will cost more than traditional cash advances.
Cleo: Solo Funds forces you to undergo a soft credit check when you sign up. It won't show on your credit report but can hurt your borrowing limit. If you have a bad credit score, consider using Cleo instead. There's no credit check to apply, and you can get a cash advance for as much as $250. It also has a sassy AI assistant that can give you financial advice in an entertaining way.
Albert: Solo Funds lets you borrow and lend money, but it doesn't have many other features. In contrast, Albert offers a variety of extra benefits, such as early access to your paycheck and financial analysis tools to help you save money. It's also a cash advance app without direct deposit requirements.
With so many cash advance apps available, there's no need to rush to a decision. Take your time, shop around, and do your due diligence before you choose one.
WAIT! High overdraft fees aren't the only way your bank is costing you money.
With inflation overheating, you've probably heard that interest rates are climbing sharply. That means that for the first time in years, it's a great time to shop around for a high interest savings account.
The national average interest rate for savings accounts is currently 0.23% APY – that means that if you have $2,500 in a savings account, you'd earn just $5.76 after one year! Move those hard-earned savings to an FDIC-insured bank paying 3.50% APY and you'd earn $81.73 more!
Don't let your hard-earned savings sit there doing nothing. Check out the rates that you can earn at other banks: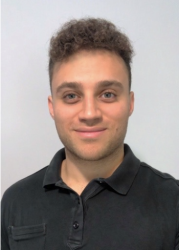 Latest posts by Nick Gallo, CPA
(see all)
When you apply for CreditBuilder Plus, MoneyLion will perform a soft credit pull to review certain financial information. This soft inquiry has no impact to your credit score and may or may not be recorded in your credit reports depending on the bureau. This is unlike a hard credit pull which affects your credit score and can appear on your credit report for two (2) years. Credit score improvement is not guaranteed. A soft credit pull will be conducted that has no impact to your credit score.