Editor's Note: Overdraft Apps provides detailed product reviews and recommendations based upon extensive research and our own hands-on testing. We may earn a referral fee when you sign up for or purchase products mentioned in this article.
Brigit's paycheck advance feature can help you out when you're short of cash before payday – but it's not for everyone.
We're always looking for ways to put more money in your pocket (or bank account, either way), so read on for six apps like Brigit that can get you the cash you need fast.
Is the Brigit app right for you?
Brigit's cash advance limit is $250, but you'll likely start out with your limit capped at just $50, as we discuss in our Brigit review.
To qualify for an advance, your Brigit account needs to be at least 60 days old, have a positive balance, and needs at have at least three recent, recurring deposits. Brigit doesn't perform a credit check, but instead reviews your bank account activity and history to determine if you are eligible for a cash advance and to set your limit. You generally need to paid on a consistent interval (such as every other Friday) for Brigit to determine your eligibility, which can make it tough for gig workers – Uber drivers may want to look elsewhere for a cash advance.
Brigit doesn't charge interest, late fees or ask for tips. Instead, you'll pay a $9.99 month subscription fee to access cash advances, plus the ability to take out a no-fee credit builder loan and get $1 million in identity theft protection. There is no Brigit debit card, so the only option for getting your cash advance is to have it transferred to your bank account. You can do this with no fee in two to three business days, or have it sent instantly for an express fee of up to $4.99. (Brigit gets poor marks for not clearly disclosing this fee.).
If you borrow $100 once per month from Brigit, your effective cost is $14.98, which is a bit cheaper than the $16.35 average borrowing cost of the 15 most popular apps. However, you'll pay the subscription fee each month whether you take out an advance or not; forget about the Brigit app and you'll have $120 annual subscription cost that didn't do much for you. (BTW, deleting the app doesn't cancel your Brigit subscription – you need to switch your account to a free plan via the app's settings.)
If you want to enjoy quick money but don't love the idea of forking out ten bucks a month for convenience (we don't blame you), check out some of our favorite apps like Brigit for the cash advances you need without paying for fees or features you can do without.
#1: PockBox – Comparison shop cash advance loans for up to $5,000 (even when your credit score is poor)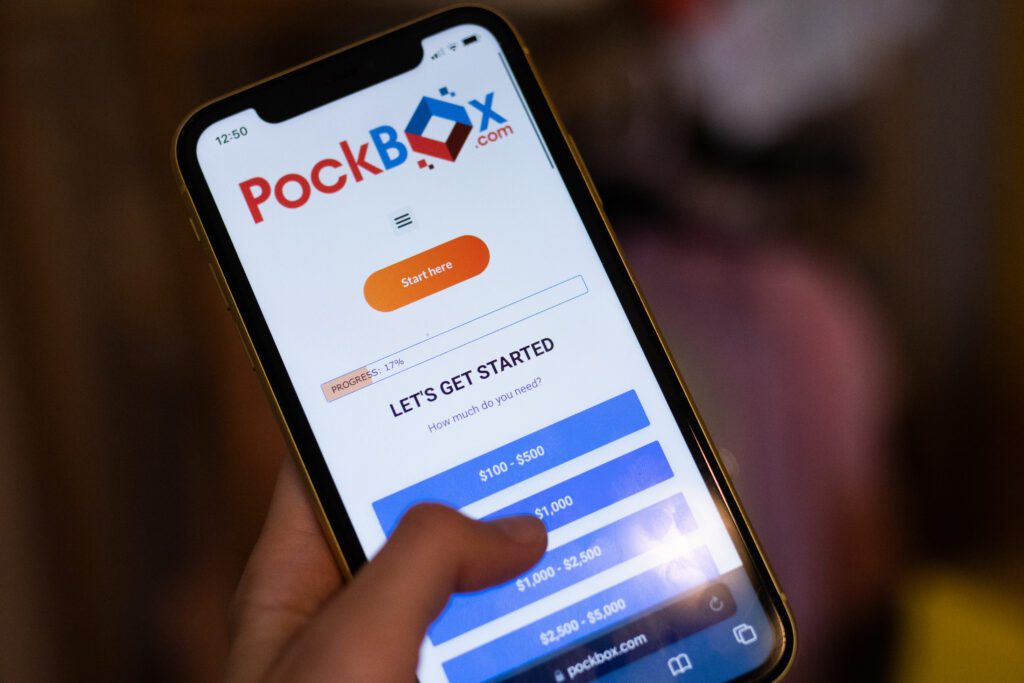 If you're looking for quick cash, the apps mentioned on this list are a great option.
But if you're looking for more cash, PockBox is top of the pile.
PockBox specializes in loans for people with bad credit or no credit scores and allows you to compare lending options up to $5,000. A quick $5k can help you cover larger expenses without falling into a cycle of debt that is associated with high-interest payday loans.
To get started, just answer a few questions, and PockBox will provide loan quotes from up to 50 lenders. You're not obligated to choose any so it's easy to compare your options and choose the lender that works best for your needs.
PockBox offers borrowing amounts starting from $100 up to $5,000, which is significantly higher than the borrowing limit of the apps like Albert on this list.
If approved, lenders can deposit your funds in a nominated account within one business day or even within a few hours.
Compare loan offers for up to $5,000 >>> Check out the free PockBox app
#2: Chime – Get paid two days early and access $200 in fee-free overdrafts
Chime can help you manage your finances and avoid overdraft fees conveniently using a combination of your phone and a Chime debit card.
With over 13 million account holders, Chime won't charge you a membership fee (nothing annually or monthly). But one of the most valuable Chime features is undoubtedly SpotMe®, which enables you to get up to $200 in overdrafts without fees on ATM withdrawals or debit card transactions. This amount can increase depending on your account activity and history.
To be eligible for SpotMe, you only need to make $200 in monthly qualifying direct deposits, which is lower than some apps such as Go2Bank.
And since Chime users are only asked to leave a voluntary tip (which the app claims will help provide cash advances to other customers), there's no obligation to pay anything. 1
Get no-fee overdrafts with Chime >>> Sign up with Chime in less than 2 minutes
#3: Earnin – Enjoy same-day cash advances up to $100 with no interest, fees or credit check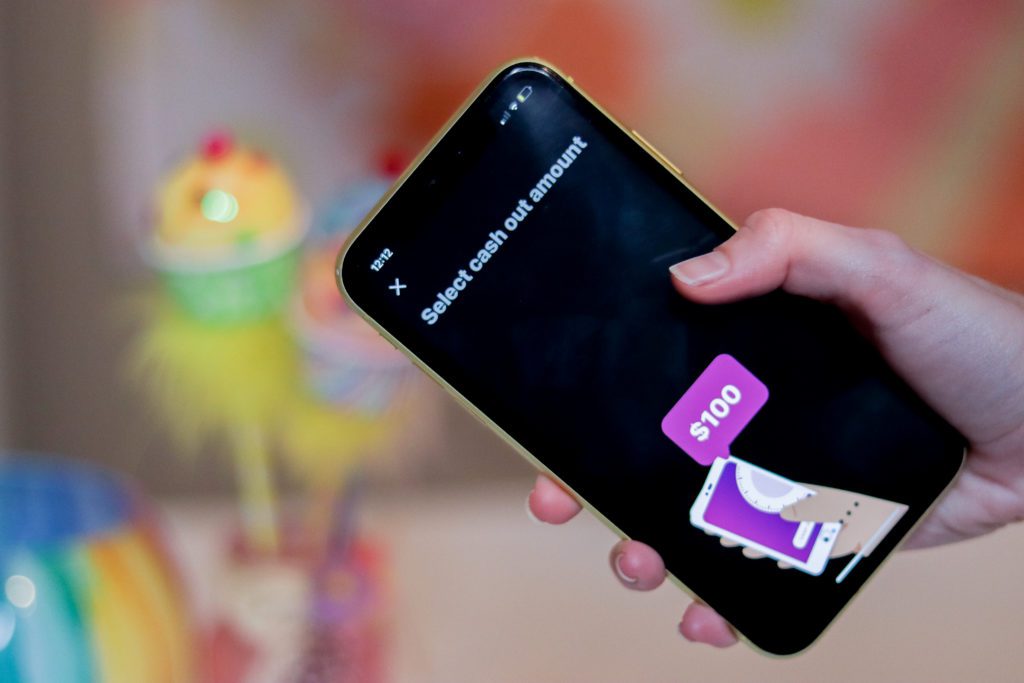 Earnin lets you access your earned wages without waiting until payday.
Unlike other apps, you don't have to switch banks to use it. All you have to do is set up your account, and once verified, you can access the Cash Out feature instantly. With a new account, you can get up to $100 right away.
Thanks to Earnin's Lightening Speed feature, you can send the cash directly to your bank account, which usually takes only a few minutes. That way you can use the money for anything you need, from paying bills to buying things with your debit card or withdrawing cash from an ATM.
Although you start off with a limit of $100, you can increase your borrowing limit as you build your account history. The limit can be increased to $100 per day and $500 per pay period. Once you get paid, the outstanding amount is automatically deducted from your next paycheck.
Access up to $500 of your Paycheck Before Payday >>> Read our full Earnin Review
#4: HonestLoans app – The handy loan aggregator that can save you time and unnecessary fees
HonestLoans is another one of the cash advance apps like Brigit – but is a loan aggregator. After asking you a few questions, HonestLoans will connect you directly with the most suitable lender based on the info you provided: how much money your need, your income, etc.
The amount you can get is a bit higher than the others – from $100 up to $2,500. The whole approval process should take about 5 minutes of your time and you can get the money quite quickly, though beware of potentially high rates and fees.
#5 – Dave: Cash advances up to $500 (available in under a minute)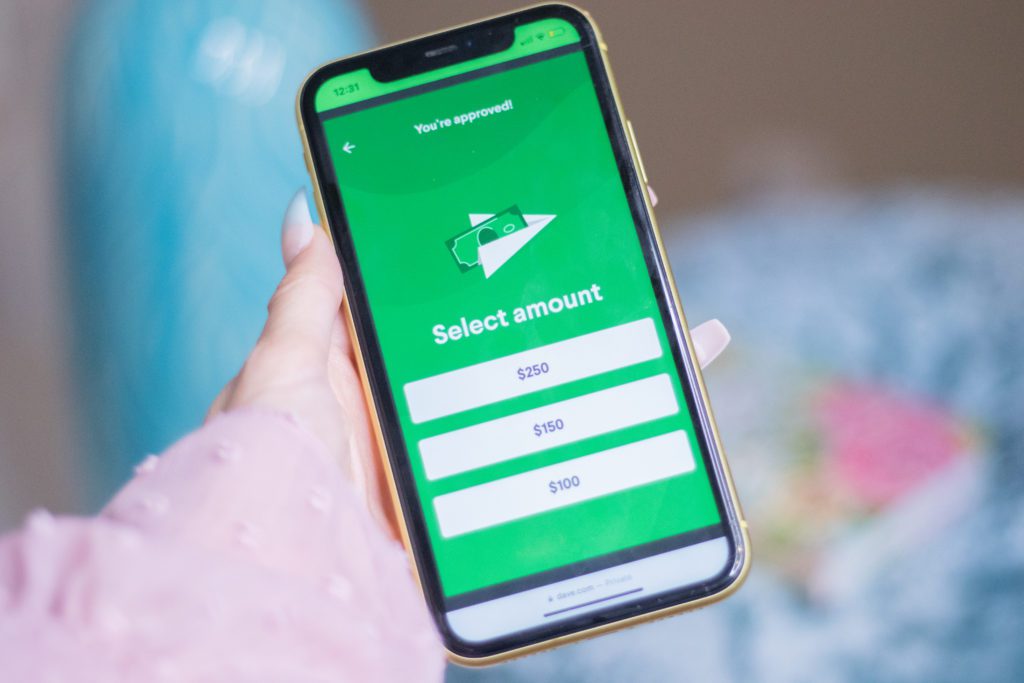 The Dave app has been around now for quite a while and is actually the first overdraft app out there.
For a $1/ month subscription, you can access no-interest Dave cash advances for up to $500. There's no credit check and you have your money almost instantly – as in under a minute – though Express Fees for up to $13.99 do apply.
(You can avoid these fees by having your cash sent to your bank account, but it will take three business days to get there.)
Get a cash advance for up to $500 instantly >>> Check out Dave
#6 – MoneyLion App: Enjoy cash advances up to $250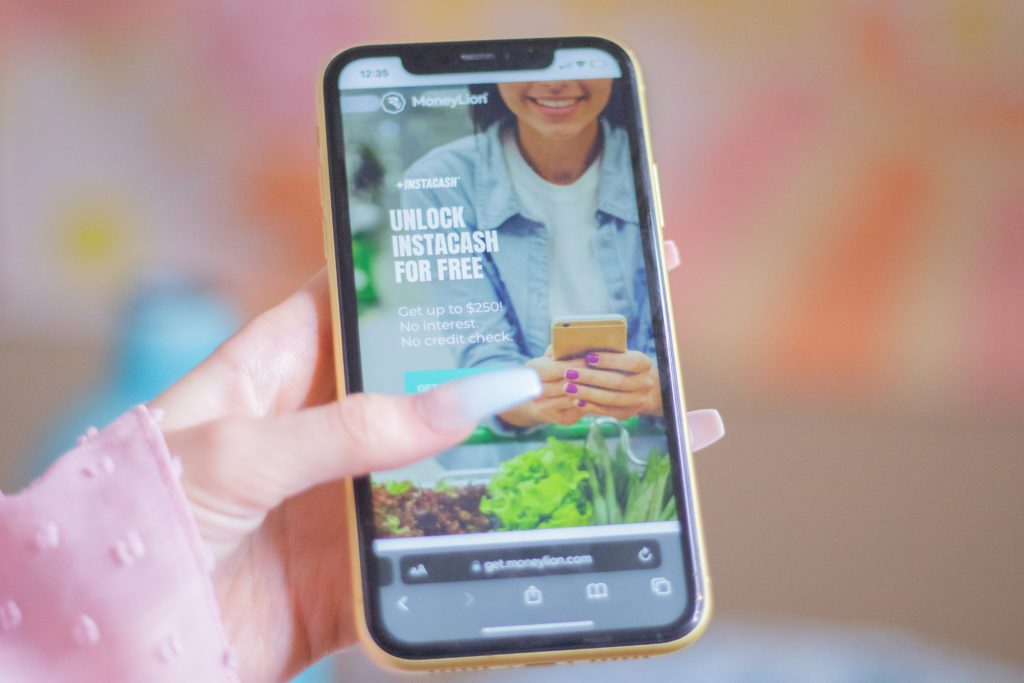 MoneyLion's Instacash feature lets you borrow up to $250. And with no credit check, no interest and no monthly fees.
Requesting a MoneyLion cash advance is fast and easy. Download the MoneyLion app for free and tap 'Instacash'. Link your checking account to qualify for 0% APR cash advances. Your borrowing limit starts at $25 and will be determined by your income or recurring deposits or moving your direct deposit to a MoneyLion RoarMoney account. You can use Instacash for advances as often as you like until you hit your eligible amount.
MoneyLion isn't the quickest cash advance app on our list. You will need to wait 48 hours to receive your funds without paying a fee. If you have urgent expenses like car repairs or you forgot your anniversary and need a nice gift ASAP then you can access your funds almost instantly for a $3.99 fee (deposited in your MoneyLion RoarMoney account) or $4.99 (deposited in your bank account).
Get cash advances up to $250 with no interest >>> Check out MoneyLion
BEFORE YOU GO…
Check out our most popular articles:
---
How we picked these cash advance apps like Brigit
To come up with this list of cash advance apps, we picked apps like Brigit, downloaded them onto our phones, and got to work comparing them. We considered features including fees (upfront or hidden), eligibility, borrowing limits, and interest rates. We also looked for additional features that might benefit workers running short before payday or consumers in need of quick cash. These include credit checks, speed of accessing funds and overdraft support. We may receive a referral fee if you purchase or use some of the products described in this article.
WAIT! High overdraft fees aren't the only way your bank is costing you money.
With inflation overheating, you've probably heard that interest rates are climbing sharply. That means that for the first time in years, it's a great time to shop around for a high interest savings account.
The national average interest rate for savings accounts is currently 0.23% APY – that means that if you have $2,500 in a savings account, you'd earn just $5.76 after one year! Move those hard-earned savings to an FDIC-insured bank paying 3.50% APY and you'd earn $81.73 more!
Don't let your hard-earned savings sit there doing nothing. Check out the rates that you can earn at other banks:
Latest posts by Mitchel Harad
(see all)
Chime SpotMe is an optional, no fee service that requires a single deposit of $200 or more in qualifying direct deposits to the Chime Spending Account each month. All qualifying members will be allowed to overdraw their account up to $20 on debit card purchases and cash withdrawals initially, but may be later eligible for a higher limit of up to $200 or more based on member's Chime Account history, direct deposit frequency and amount, spending activity and other risk-based factors. Your limit will be displayed to you within the Chime mobile app. You will receive notice of any changes to your limit. Your limit may change at any time, at Chime's discretion. Although there are no overdraft fees, there may be out-of-network or third party fees associated with ATM transactions. SpotMe won't cover non-debit card transactions, including ACH transfers, Pay Friends transfers, or Chime Checkbook transactions. See Terms and Conditions .

Chime is a financial technology company, not a bank. Banking services provided by, and debit card issued by, The Bancorp Bank or Stride Bank, N.A.; Members FDIC.