Editor's Note: Overdraft Apps provides detailed product reviews and recommendations based upon extensive research and our own hands-on testing. We may earn a referral fee when you sign up for or purchase products mentioned in this article.
Cleo makes budgeting, spending and saving fun (yes, it's possible) with a sassy AI-chatbot that might make you *actually* pay attention to your money for a change. Offering up to $100 in cash advances with zero interest and no credit checks, Cleo is popular for good reason. But, with cash advance limits on the lower side and a Cleo Plus subscription required to access them, the app might not be right for everyone. To compare your options, we've rounded up the best cash advance apps like Cleo that can quickly get you some extra funds (though without the wise cracks).
What are the top features of the Cleo app?
The first thing you'll notice when you download Cleo is its smart-mouthed AI. You can start chatting with Cleo as soon as you download the app. This takes just 2 minutes to set up once you've entered your details and linked your bank account. From there, Cleo can help you stay on top of your money whether you opt for a 'Roasting' (Cleo's wiseass AI won't hold back) or a 'Toasting' (we all need a little love sometimes).
Cleo allows you to borrow up to $250 when you're low on funds, although new users have a $70 ceiling. On the positive side, this is still much higher than most initial cash advance limits from other apps. There's no credit check required and you won't need to show proof of regular income. Practically anyone can borrow from Cleo – which makes it a popular choice for gig workers and freelancers.
Odds are you've got enough on your plate without the hassle of switching banks. With Cleo, you won't need to change your direct deposit or submit work timesheets the way apps like Earnin require. And as funds are sent straight to your nominated bank account, you can use your funds for ATM withdrawals and debit card transactions at your discretion.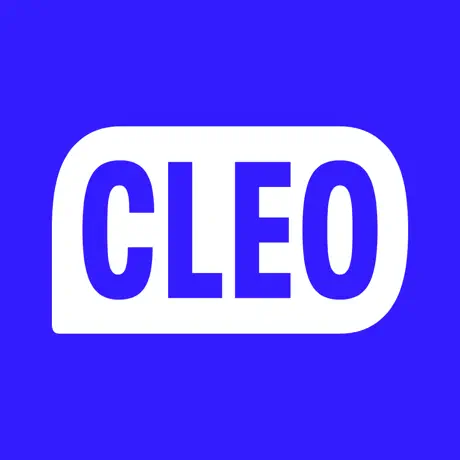 Why is Cleo one of our favorite cash advance apps?
Super speed - Get up to $250 in your bank account today!1
No, No, No! - No credit check, no interest, no tips, no late fees
😂 😂 🤣 -

Hilarious

, smart money advice you might finally listen to
Download Cleo for free to start enjoying top features like:
Building a budget (that you actually stick to)
Tracking your spending easily
Setting monthly savings goals and targets
Overall, Cleo is a great tool for getting a better understanding of where your money is going. Plus, it's so funny that you might even pay attention and do something about it for a change! Its money management advice and wiseass interface that will truly make you laugh out loud about your finances are available to all users, free of charge.
However, you will need to be a Cleo Plus subscriber ($5.99/month) to access up to $100 in cash advances, plus cashback offers on restaurants, travel, retail, groceries and gas. But we're in the habit of reading fine print so there's a loophole in Cleo's T's & C's that can help you work around this.
Be sure to check out our full Cleo app review to find out how.
What are Cleo's cash advance requirements?
Cleo lets you borrow up to $250 with no interest and no credit check.
New customer are capped at $70 for Cleo cash advances, though your limit may be increased based on the transaction history of your linked bank account over time.
As we mentioned, you'll need to subscribe to Cleo Plus ($5.99/month) to access the cash advance feature. This also means waiting 3 to 4 business days for the funds to land in your nominated bank account so you'll need to plan ahead by a week or so to make this timeline work. But, if you're facing emergencies and unplanned expenses, an express fee of $3.99 will have your funds in your account on the same day (in as little as 7 minutes!!!).
Although a quick $250 can be a life-saver, it's important to know that Cleo's cash advance requirements and limits don't stack up to some of the other cash advance apps in the market. If you're searching for apps like Cleo, check out our top recommendations.
Ready For Some A.I Smack Talk? >>> Try Cleo Today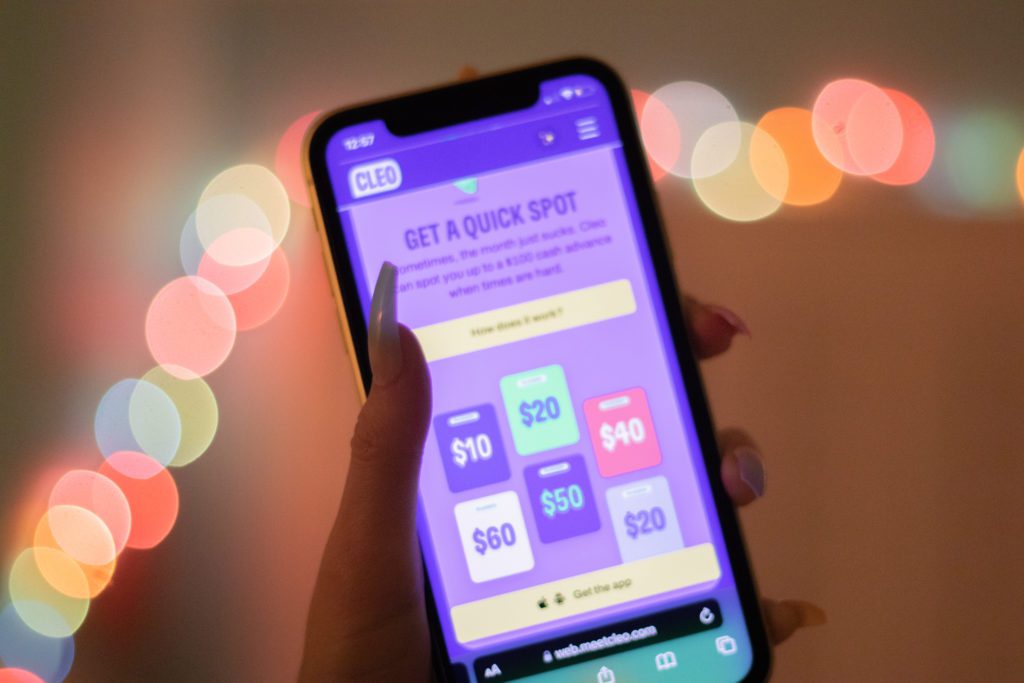 Pockets lighter than you hoped? We've got you…
Cash advance apps like Cleo
Cleo might have cornered the market when it comes to sassy financial advice and on-point memes. A monthly Cleo Plus subscription could well pay for itself, though you may not want to add yet another monthly subscription to the list of things you're paying for.
So, how does Cleo stack up as a cash advance app?
With 4 million registered users (96% of whom are based in the United States), Cleo is popular among Gen Z and younger demographics. These users want a new and more engaging way to manage their finances. However, its cash advance limits and speed of funds can be matched and beaten by other cash advance apps that make it quicker and easier to get the money you need – in some cases, for FREE.
To help you weigh up your choices, here are four apps like Cleo that might prove a better fit.
You want up to $250 in cash advances without all of the fees and tips – Albert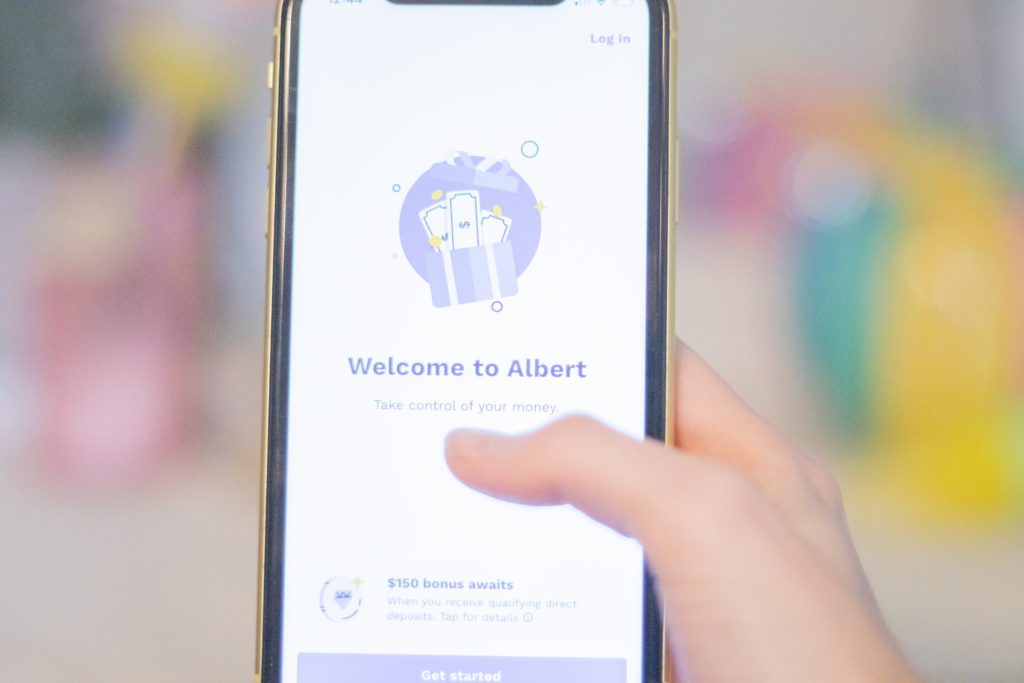 Need a little more than Cleo's $100 cash advance limit?
Albert offers cash advances up to $250 (among the largest borrowing limits of any cash advance app). Oh, and they are totally FREE for most users! No interest, no late fees, no tips, and no subscription required!
Albert won't charge you interest or require any subscription to access cash advances. Once you've downloaded the app there's no credit check and no need to move your direct deposit. You can request your cash in a few clicks. Then, receive the funds in 10 minutes (to your Albert account) or 3 days (to your bank account). If you do want the funds in your bank account immediately, you'll need to pay a $6.99 express fee.
As a 100% free app, Albert also comes with a suite of tools to help manage your money, stay on top of your spending ("I spent HOW much on Uber Eats this month?!"), and reach your savings goals.
No interest cash advances for up to $250 >>> Get the Albert app
You want practical money and credit insights plus instant cash advances up to $250 – Brigit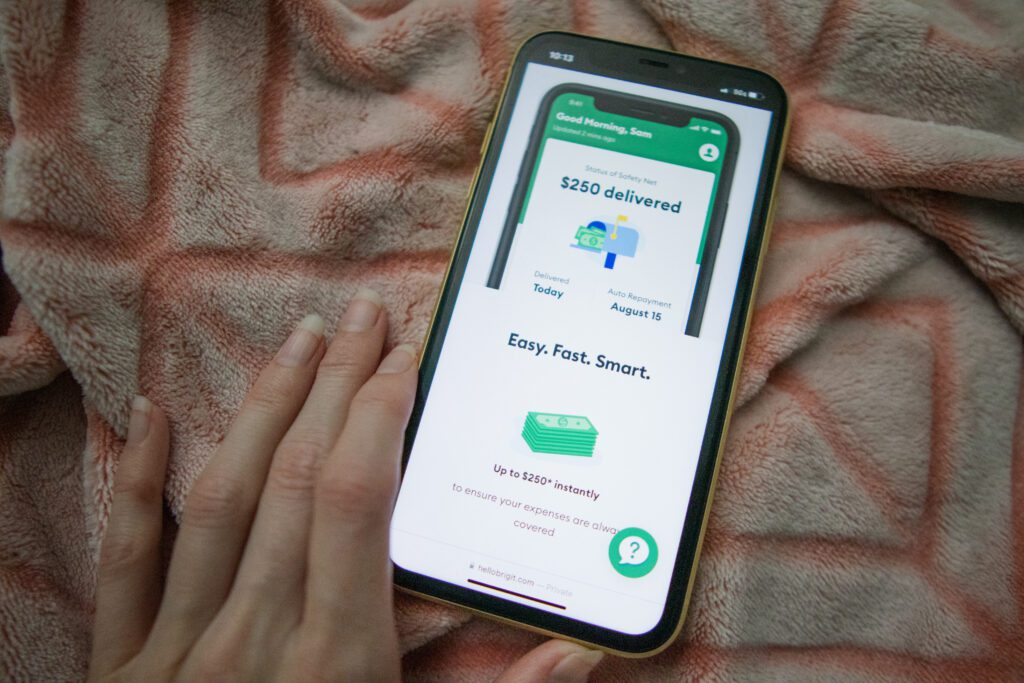 The Brigit app aims to help get your finances back on track. It's designed for people with thin or low credit scores. Using Brigit's Instant Cash feature you can access up to $250 in instant cash per pay period with no credit check and no interest.
To get started, download Brigit and choose between two plans:
The Free plan is free (obviously) but includes limited features. If you opt for a free plan, you won't have access to up to $250 in cash advance. To access this feature, you'll need to opt for a $9.99 per month subscription which unlocks auto advances up to $250. At the same time, you'll be hard-pressed to go through your bills and find a single late fee that's less than Brigit's $9.99/month fee, which makes the app a great deal.
We probably don't need to tell you that financial emergencies are practically guaranteed to pop up from time to time. An app like Brigit can help you cover monthly bills and payments without the sky-high interest that comes with any other cash advance apps.
Get up to $250 FAST >>> Download the Brigit app to learn more
You need to borrow up to $2,500 but Cleo doesn't offer enough – PockBox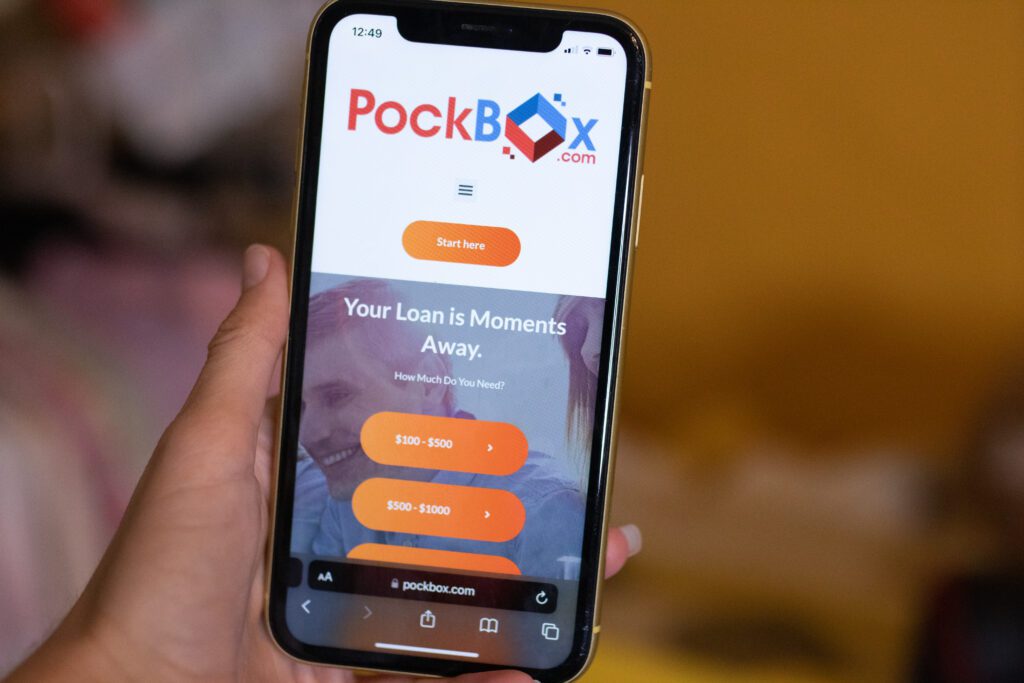 The cash advance apps on this list offer quick and flexible options for extra cash… but what if you need a little extra?
That's where PockBox can help.
Without the typical limit posed by common cash advance apps, PockBox comparison shops cash advance loans up to $2,500 so you can cover larger expenses without stress.
Start off by answering a few simple questions about yourself. PockBox will fetch loan quotes from up to 50 lenders. You can weigh up your options and compare possible loans without a commitment. Borrow from as little as $100. O,r increase your limit to $2,500 if you need more than apps like Cleo can offer. Odds are you need your cash quickly so most PockBox lenders can get your money into your nominated bank account within one business day (though you can get your funds in as little as a few hours too).
Before you ask "what's the catch, is PockBox expensive to use?", you won't have to set aside any subscription fees or charges. PockBox is 100% free so you can compare your options without spending a cent.
And if you're one of the millions of Americans dealing with average to poor credit, it helps to know that many PockBox lenders specialize in providing loans for borrowers with bad credit.
Compare loan offers for up to $2,500 >>> Check out the free PockBox app
You want free cash advances without paying a monthly subscription – Earnin
We've all run a bit short on cash before payday. But the alternatives for stretching out your money tend to be frustrating, embarrassing, expensive… often all of the above.
Earnin can be a great solution because it helps you get paid before payday with same-day cash advances up to $100 using the wages you've already earned – with no costly fees or big hassles like moving your direct deposit.
In a few minutes, you can create an account and provide your job information. Once Earnin verifies your account you can access and cash out up to $100 instantly. As you build your account history, higher limits and multiple cash advances are available. So, if you need up to $100 a day or $500 during your pay period, you can have it.
Here's an example of how Earnin can make any day payday.
Your account balance is empty but there's a $100 sale on a pair of sneakers you've had your eye on for weeks. Instead of missing out on a fresh pair of kicks or overdrafting your checking account (and copping ridiculously high overdraft fees), you use Earnin to request $100 in wages early. Earnin moves the money to your bank account in minutes - with zero fees! You walk away wearing your new favorite shoes and your next paycheck covers your short-term cash advance.
It only takes a couple of minutes to create and verify your own Earnin account, so you can start requesting money ASAP.
Access up to $500 of your Paycheck Before Payday >>> Check out the Earnin App
---
How we picked these Cash Advance Apps Like Cleo
To come up with this list of cash advance apps, we picked the top cash advance apps like Cleo, downloaded them onto our phones, and enjoyed not having Cleo's AI hurl insults at us (in all seriousness, her jokes and memes are top-notch). We considered features including fees (upfront or hidden), eligibility, borrowing limits, and interest rates. We also looked for additional features that might benefit consumers looking for interest-free cash advances. These include credit checks, speed of accessing funds and overdraft support.  We may receive a referral fee if you purchase or use some of the products described in this article.
WAIT! High overdraft fees aren't the only way your bank is costing you money.
With inflation overheating, you've probably heard that interest rates are climbing sharply. That means that for the first time in years, it's a great time to shop around for a high interest savings account.
The national average interest rate for savings accounts is currently 0.23% APY – that means that if you have $2,500 in a savings account, you'd earn just $5.76 after one year! Move those hard-earned savings to an FDIC-insured bank paying 3.50% APY and you'd earn $81.73 more!
Don't let your hard-earned savings sit there doing nothing. Check out the rates that you can earn at other banks:
Latest posts by Alexander Porter
(see all)
Eligibility requirements apply. Not all users will qualify. Advance amounts range from $20 to $250. Instant transfers subject to express fees. Visit meetcleo.com/terms for more information.