Editor's Note: Overdraft Apps provides detailed product reviews and recommendations based upon extensive research and our own hands-on testing. We may earn a referral fee when you sign up for or purchase products mentioned in this article.
Quick Answer: Yes, MoneyLion is a legit and safe way to access a range of personal finance services including loans up to $1,000 with 0% APR.
MoneyLion can point you in the right direction if you need to take better control of your money – and let's be honest, we could all do with a little more control or freedom over our finances.
The app is designed to help you make smarter decisions, whether you're borrowing, saving, investing or looking for financial guidance. But if you've never heard of this service, you're probably asking yourself, "Is MoneyLion safe?"
Before you head to your favorite app store and hit 'download', here's what you need to know to decide whether MoneyLion is the right app (and a safe app) for you.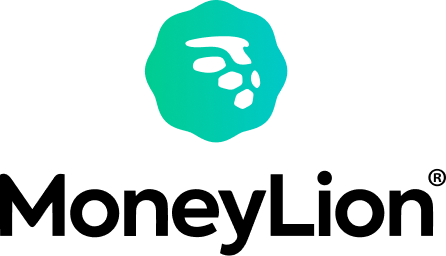 Why is MoneyLion one of our favorite cash advance apps?
Super speed - You could have up to $500 in your bank account in under 10 minutes!
No, No, No! - No credit check, no interest, no tips, no late fees
🏗️ 💳 💵 - Get the only credit builder loan that gives you up to $1,000 right away, with no hard credit check1
Is it safe to get cash through the MoneyLion app?
MoneyLion can function as your own personal financial advisor, providing you with credit tips, credit monitoring and money management tools for success. But while education can improve your financial health and teach you how to save, sometimes, you need immediate access to funds.
Fortunately, the MoneyLion app offers three ways to get your hands on cash.2
The first option is Credit Builder Plus.
Credit Builder Plus helps you with funds today, while building credit and savings for tomorrow. You can apply for a credit builder loan up to $1,000 to receive a portion of your funds with the rest saved in a Credit Reserve Account. Best of all, there's no hard credit check so you don't need to worry about the impact on your credit score. Once you've paid off your loan amount in full, you unlock access to your savings account
The second option is Instacash℠.
Instacash allows you up to $500 in cash advances with 0% APR – there is no interest. Simply link your checking account and request the funds you need. Again, there's no credit check to access this feature. The amount you receive is then automatically deducted from your account on your next pay cycle.
You can increase your borrowing limit up to $1,000 by switching your direct deposits to a Roar Money account.
Finally, when you set up direct deposit with RoarMoney, MoneyLion's full featured banking product, you can access your paycheck up to two days early!3
Get cash advances up to $500 with no interest >>> Check out MoneyLion
Is my personal information safe with MoneyLion?
MoneyLion is a fintech company, not a bank. That said, the company is powered by MetaBank®, N.A., Member FDIC. This means your money is insured (up to $250,000) even in the event of bank failure.
Once signed up, MoneyLion must confirm that you have an eligible bank account and review your transaction history as part of the underwriting process. Your bank account must:
have a positive balance
be at least 45 days old
receive income from direct deposit
Unfortunately, there's no way to get around submitting your bank account details. However, if divulging your bank account number makes you nervous, you can be confident that MoneyLion and apps like MoneyLion will take steps to protect your privacy and sensitive information. For example, those applying for a MoneyLion loan must pass an internal identity check process to confirm they are who they say they are.
MoneyLion also states that its customers' login credentials are always 100% safe and secure, and that no MoneyLion employee is able to retrieve or change a customer's personal information once it's been stored.
In short, your privacy is protected and MoneyLion will not sell your information to third parties.
For a deeper dive, you can view MoneyLion's Privacy Policy here.
Does using MoneyLion hurt my credit?
No. MoneyLion completes soft credit checks for informational purposes only. These have no impact on your credit score. If you can't get a loan because of bad credit, MoneyLion Credit Builder Plus membership may be a good fit. Qualify for up to $1,000 plus credit-monitoring tools and 0% APR cash advances.
At the same time, you shouldn't necessarily count on MoneyLion's credit builder loan to cover an emergency. With a relatively low borrowing limit, and a portion of your funds placed in a savings account reserve, you may be better off using alternative lending options like PockBox for up to $2,500 (even when your credit score is poor).
Compare Loan Offers up to $2,500 >>> Browse PockBox for FREE
Does MoneyLion have hidden fees?
MoneyLion claims its users can "bank, borrow, save and invest with no hidden fees" and this is true. Though that doesn't mean there are no fees. With low or zero fees, MoneyLion offers 100% transparency about the costs you'll incur.
These include:
$1: RoarMoney monthly membership fee
Free: Instacash monthly administrative fee
$19.99: Credit Builder Plus monthly membership fee
View MoneyLion's full pricing policies here.
Can I trust electronic debits?
Even if you trust MoneyLion to protect your privacy and keep your personal information safe, you may fear running into problems when the company debits loan payments from your bank account. Rest assured that MoneyLion will never take more money than it should via automated clearing house (ACH) payments.
To avoid problems and surprises, make sure that you're fully aware of the amount coming out of your account. With a MoneyLion loan, payments and terms are fixed, with bi-weekly payments scheduled on Fridays.
If you absolutely don't want an ACH direct-payment transaction, it is possible to set up an alternative payment. You can contact MoneyLion by email at [email protected].
Unfortunately, the company doesn't accept personal checks. But you can make payments with a debit card, a cashier's check or a money order. Remember to contact MoneyLion to deactivate your ACH, or MoneyLion will continue to debit future payments from your account.
So, is MoneyLion a safe way to borrow money?
That's the question you're asking right now.
Fortunately, the answer is yes.
Get cash advances up to $500 with no interest >>> Check out MoneyLion
MoneyLion is a legit way to borrow money and is used by 3.3 million customers (up 129% year on year). Your information and bank account are safe, and the loan options are legit and used by a diverse group of customers in need of a little extra cash. If you're looking to boost or establish a credit score, MoneyLion Credit Builder Plus offers loans for up to $1,000 where you get some money upfront and build up savings for later, while building your credit score through a track record of on-time payments.
Keep in mind, just because MoneyLion is a legitimate option to borrow money doesn't necessarily mean it's the best option for you. There's no doubt MoneyLion can put cash in your bank account and help you avoid paying unnecessary overdraft fees. But (there's always a but), you will need to connect a bank account, the loan limits are relatively small, and funds can take up to 5 days to land in your account.
The MoneyLion app is undoubtedly a better alternative to being gouged by overdraft fees and high APR loans, especially when you need funds to cover an emergency, but there are other apps like MoneyLion that may be more suitable.
These include:
Many of these cash advance apps have lower or completely optional fees, so it's worth comparing your options to find which cash advance app can save you the most money and stress.
Watch our MoneyLion cash advance app review
Get cash advances up to $500 with no interest >>> Check out MoneyLion
WAIT! High overdraft fees aren't the only way your bank is costing you money.
With inflation overheating, you've probably heard that interest rates are climbing sharply. That means that for the first time in years, it's a great time to shop around for a high interest savings account.
The national average interest rate for savings accounts is currently 0.23% APY – that means that if you have $2,500 in a savings account, you'd earn just $5.76 after one year! Move those hard-earned savings to an FDIC-insured bank paying 3.50% APY and you'd earn $81.73 more!
Don't let your hard-earned savings sit there doing nothing. Check out the rates that you can earn at other banks:
Latest posts by Alexander Porter
(see all)
When you apply for CreditBuilder Plus, MoneyLion will perform a soft credit pull to review certain financial information. This soft inquiry has no impact to your credit score and may or may not be recorded in your credit reports depending on the bureau. This is unlike a hard credit pull which affects your credit score and can appear on your credit report for two (2) years. Credit score improvement is not guaranteed. A soft credit pull will be conducted that has no impact to your credit score.
MoneyLion is a financial technology company, not a bank. RoarMoney℠ demand deposit account provided by, and MoneyLion Debit Mastercard® issued by, Pathward, National Association, Member FDIC. RoarMoney is a service mark of MoneyLion. Mastercard and the circles design are registered trademarks of Mastercard International Incorporated. Funds are FDIC insured, subject to applicable limitations and restrictions, when we receive the funds deposited to your account.