Editor's Note: Overdraft Apps provides detailed product reviews and recommendations based upon extensive research and our own hands-on testing. We may earn a referral fee when you sign up for or purchase products mentioned in this article.
Have you ever been out shopping, dining, or just having a great time, and you make a few purchases with your BMO Harris debit card only to later find out that you've been charged multiple overdraft fees?
An overdraft occurs when you spend more than you have in your account. If you're a customer of BMO Harris, it's important to know their overdraft limits and policies and what options you have to avoid these costly fees.
BMO Harris has recently reduced its overdraft fees, and now provides several alternatives to avoid them even if your account balance has gone negative – good news if you're looking to save money.
This article discusses how overdraft fees and limits are handled at BMO Harris Bank. We'll look closely at how much overdraft fees cost, how to avoid them, and alternatives to access the cash you need.
WAIT! High overdraft fees aren't the only way BMO Harris Bank is costing you money.
With inflation overheating, you've probably heard that interest rates are climbing sharply. That means that for the first time in years, it's a great time to shop around for a high interest savings account.
BMO Harris Bank savings accounts currently pay just 0.01% APY1 as of 11/22/2022. That means that if you have $2,500 in a savings account, you'd earn just $0.25 after one year! Move those hard-earned savings to an FDIC-insured bank paying 3.50% APY and you'd earn $87.49 after one year, and some banks now pay even higher rates!
Don't let your hard-earned savings sit there doing next to nothing. Check out the rates that you can earn at other banks:
What Is BMO Harris Bank's Overdraft Policy?
BMO Harris Bank's standard overdraft policy is that they will pay checks, automatic bill payments, and other transactions that overdraw your Smart Advantage checking account, however these transactions may be subject to an overdraft fee.
BMO Harris will decline ATM and everyday debit card transactions that would overdraw your account – unless you choose to opt-in to the Overdraft Program for ATM withdrawals and debit card purchases. If you do not opt-in to this program, you will not be charged overdraft fees for ATM withdrawals or debit card purchases, however these transactions will all be declined.
You can also avoid overdrafts by enrolling in BMO Harris's overdraft protection program, which it calls Overdraft Funding. If you have a savings, money market or second checking account with BMO Harris, Overdraft Funding will link these two accounts together. If the balance on your primary checking account is about to go below zero, funds from the linked account will be automatically transferred to your checking account to make up the difference. (If you don't have enough money in either account, you will still be charged overdraft fees.). There is no charge to enroll in Overdraft Funding or for account transfers.
How Much Are BMO Harris Bank's Overdraft Fees?
| Fee | Cost | Maximum Daily Overdrafts | Maximum Daily Cost |
| --- | --- | --- | --- |
| BMO Harris Overdraft Fee | $15 | 3 | $45 |
| BMO Insufficient Funds Fee | $48 | 1 | $48 |
| BMO Linked Account Transfer Fee | $0 | Unlimited | $0 |
BMO Harris Bank charges a $15 fee per overdraft transaction on its most popular consumer checking accounts. You are subject to overdraft fees on up to three transactions per day, for a maximum of $45 in daily fees. (BMO Harris does offer checking accounts with no overdraft fees, however these accounts carry a monthly fee ranging from $5 – $25 for most customers.)
However, there are no fees charged if the overdraft transaction amount is for $5 or less, or if your account is overdrawn by $50 or less at the close of that business day.
Additionally, you won't be charged overdraft fees if you bring your overdrawn balance to $50 or less through a qualifying deposit by the end of the next business day! This grace period is called "additional time," and it comes automatically with consumer and business deposit accounts.
As an example, if your account balance was $10 and you make three debit card purchases for $60 each that day, you balance would drop to -$170 and would be subject three $15 overdraft fees, totaling $45. However, if you make a qualifying deposit of $125 before the end of the next business day, your account balance would be -$45 and you would not be subject to the overdraft fees. (Note that a transaction over $5 the next day would again subject you to overdraft fees.)
In July 2022, BMO Harris reduced its overdraft fee from $36 to $15 and eliminated NSF fees and account transfer fees.
What Is BMO Harris Bank's Overdraft Limit?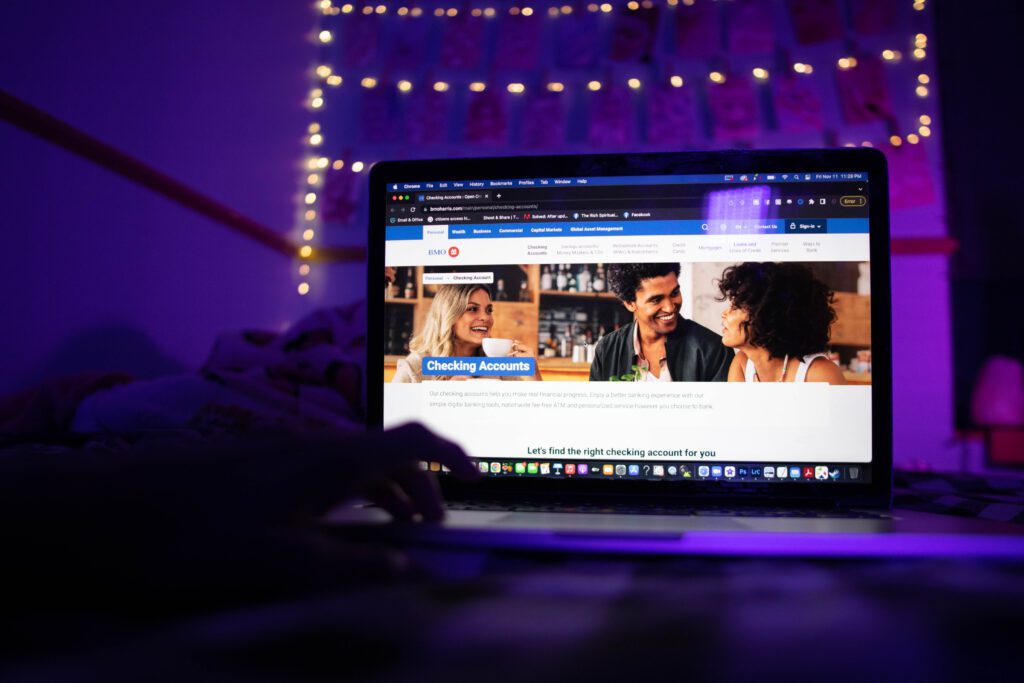 You overdraw your BMO Harris checking account by up to $50 without being subject to overdraft fees, and transaction for less than $5 are not subject to overdraft fees, even if you are beyond the $50 overdraft fee limit.
The amount that you can overdraft from your BMO Harris account will often vary by day, transaction type, and amount. BMO Harris will consider your account history, average and current balance, account age, and details about the transaction when deciding whether to approve or decline it. Just because a transaction was previously approved does not mean that it will be approved again.
Unfortunately, BMO Harris does not share its overdraft limit with customers, so using your ATM or debit card when your account is overdrawn can be a bit of a crapshoot.
Can You Get a BMO Harris Overdraft Fee Waived?
Contrary to common belief, it is possible to have overdraft fees waived. These waivers, however, are stated in and managed through program rules.
For example, BMO Harris Bank policy states that you will not be charged an overdraft fee if you try to overdraw your account with an ATM or debit card transaction, unless you participate in the overdraft program for ATM transactions.
If you are accidentally charged this fee, you can get it waived through the program rules.
However, to have an overdraft fee waived outside of these rules, you'll need to present it (and your reasons) to the bank. Public opinion concerning overdraft fees is changing, and for reasons of goodwill, banks have been known to give way.
Contact BMO Harris customer service here if you'd to request an overdraft fee refund.
How To Avoid Overdraft Fees with BMO Harris Bank
Overdraft fees can add up really fast. Here are some ideas to help you avoid getting hit with overdraft charges.
Set up SMS or email alerts so you know when your balance is low.
When you have an overdraft, try to take advantage of the no-fee grace period by making a qualifying deposit to your account that reduces your negative balance (or better yet brings it back to positive territory) so that your overdraft fees are removed.
Consider

opting-out of the Overdraft Program for ATM and Everyday Debit Card Transactions

so that your won't incur overdraft fees (though you also will have limited access to your account).
Switch to BMO Harris Smart Money account, which doesn't charge overdraft fees (but does have a $5 monthly fee for customers over 25 years old)
Link multiple accounts at BMO Harris through the Overdraft Funding program to enable automated transfers when your checking account is at risk of being overdrawn.
If you're tired of not knowing how much you can overdraft your account and don't want to keep paying costly overdraft fees or monthly account fees, consider switching banks. For example, Chime offers a full-service bank account that you can overdraft for up to $200 with no monthly fees and no overdraft fees.
Get up to $200 in no-fee overdrafts >>> Sign up with Chime in less than 2 minutes
Watch: Avoid overdraft fees with BMO Harris Same Day Grace
Latest posts by Mitchel Harad
(see all)