Editor's Note: Overdraft Apps provides detailed product reviews and recommendations based upon extensive research and our own hands-on testing. We may earn a referral fee when you sign up for or purchase products mentioned in this article.
FloatMe offers "Floats" up to $50, which can help bridge the gap when you're short on cash. Even better, switching your direct deposit to FloatMe is unnecessary, unlike many other popular cash advance apps. And with a flat fee of $1.99 per month, there's a lot to love. But, with a limit of fifty bucks, a "Float" might not be enough for you. If you need extra cash, check out the top apps like FloatMe.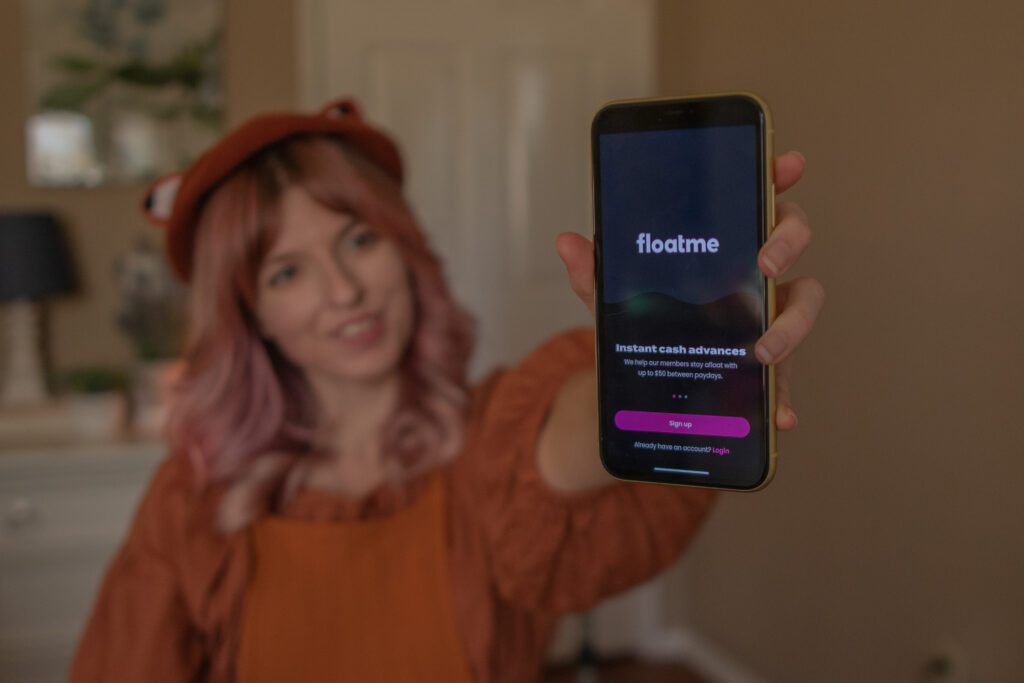 Why is the FloatMe app so popular?
FloatMe stands out as a simple and straightforward cash advance app.
With a $1.99 per month fee (that kicks in after a 7-day trial, so you can try before you buy), you won't need to worry about interest or be asked for a tip. This has helped FloatMe save $100 million in fees for everyday Americans.
With up to $50 cash advances, FloatMe is like the friend you turn to for a little cash which can help you stay on top of your finances with more control than having to borrow $5,000 or more.
So, what's the catch?
If you're looking for higher borrowing limits or more in-app features, FloatMe's simplicity can become a double-edged sword. And since your initial cash advance limit is likely to be in the $10 – $30 range until you build a history, you might find yourself wishing you could borrow a little more.
To learn more, check out our full FloatMe Review.
If a quick $50 won't help you cover your urgent expenses or next bill, we get it. That's why we've downloaded the best cash advance apps of the year and tested them out.
Read on for the top picks that offer higher cash advance limits as well as extra features we think you'll love.
5 best cash advance apps like FloatMe
We've rounded up 5 popular cash advance apps like FloatMe that might fit your needs better. Read on to learn why we love 'em and how you can borrow money in a few clicks.
#1 – Dave: Borrow up to $500 as a new user in seconds (it's that fast)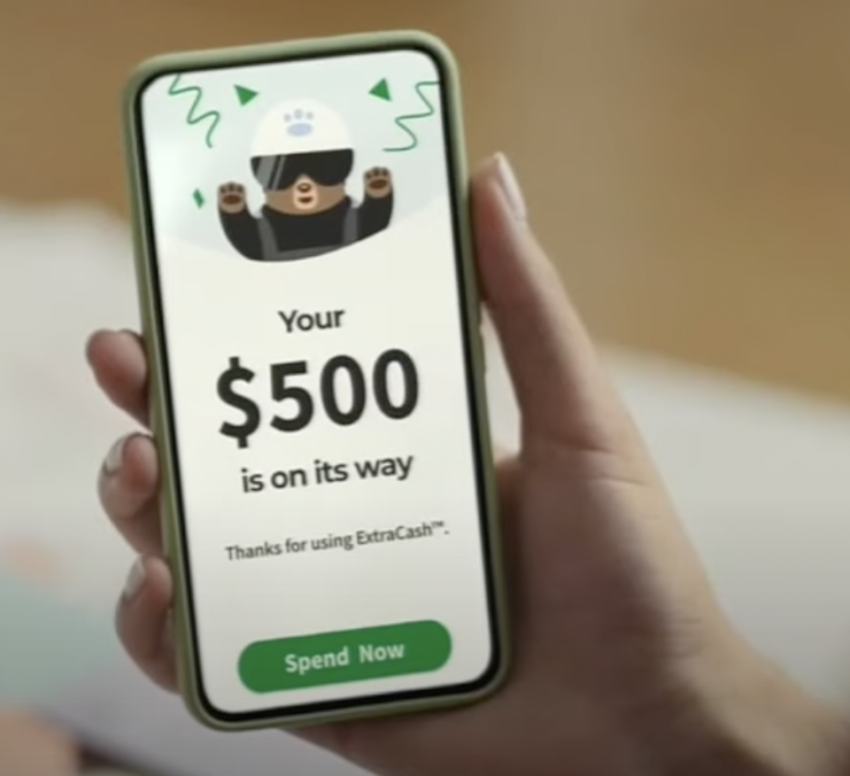 FloatMe Cash Advance Limit: $50
Dave Cash Advance Limit: $500
Dave offers up to 10x higher cash advance amounts than FloatMe and has been helping Americans side-step the frustrating overdraft problem since its launch in 2016.
Best of all, you don't have to build an account history to access the cash advance limit. Dave gives eligible users a $500 cash advance immediately.1
A Dave subscription (required to access Dave cash advances) will cost $1 per month. Compared to FloatMe's $1.99 per month subscription fee there's not much difference. But if you're looking for more money and an app that's been offering flexible funding for years, Dave is easily the top choice.
Get a cash advance for up to $500 instantly >>> Check out Dave for free
#2 – Cleo: $100 cash advances from an AI-driven app that will have you laughing your ass off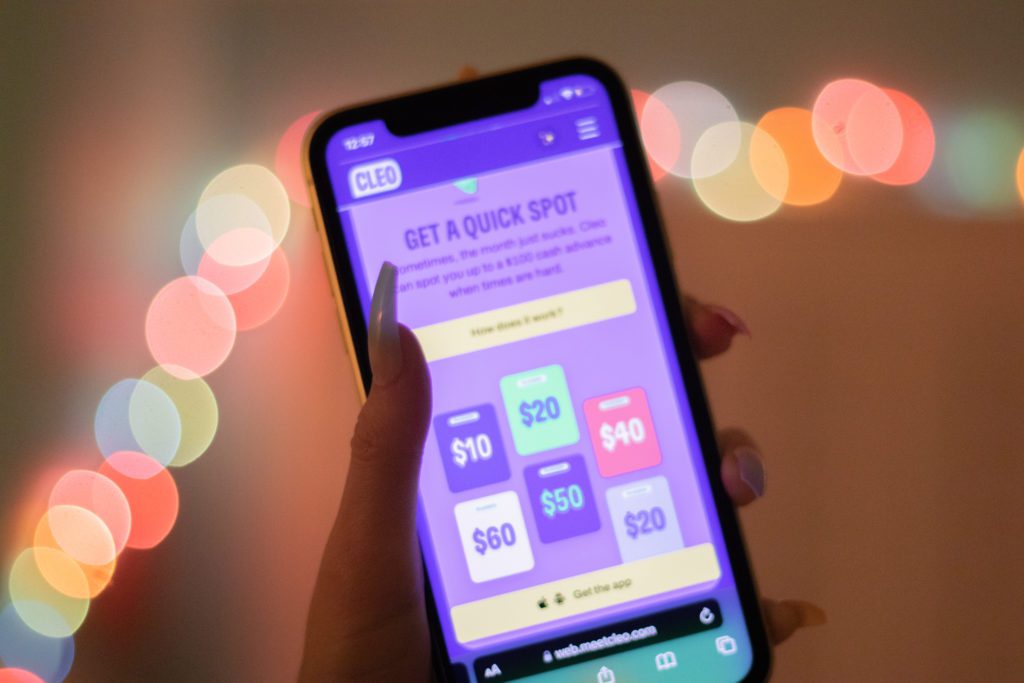 FloatMe Cash Advance Limit: $50
Cleo Cash Advance Limit: $100
Everyone is talking about AI, but did you know there's an AI app that's helping millions of Americans better manage their money?
It's called Cleo and outside of a healthy one hundred dollar cash advance, the AI-powered app might just become your new best friend.
New Cleo user's can enjoy up to $70 immediately – which is higher than FloatMe's maximum $50 cash advance (and up to 7x higher than FloatMe's introductory $10 advance). Cleo cash advances top out at $1002, but if you need a fast hundred bucks, Cleo is well worth a look.
Powered by AI, Cleo analyzes your recent spending habits and gains insights into your financial situation. With an inside look at your financial picture, Cleo will provide tips tailored to your unique lifestyle so you can better manage your money.
With the option of a 'Roast Me' or 'Toast Me' mode you can see first-hand how quick-witted and creative Cleo can be. Be warned, she's got a sassy mouth that will crack you up!
No-interest cash advances for up to $100 >>> Create a Cleo account in two minutes
#3 – PockBox: Great for borrowing up to $2,500 even if your credit score has taken a hit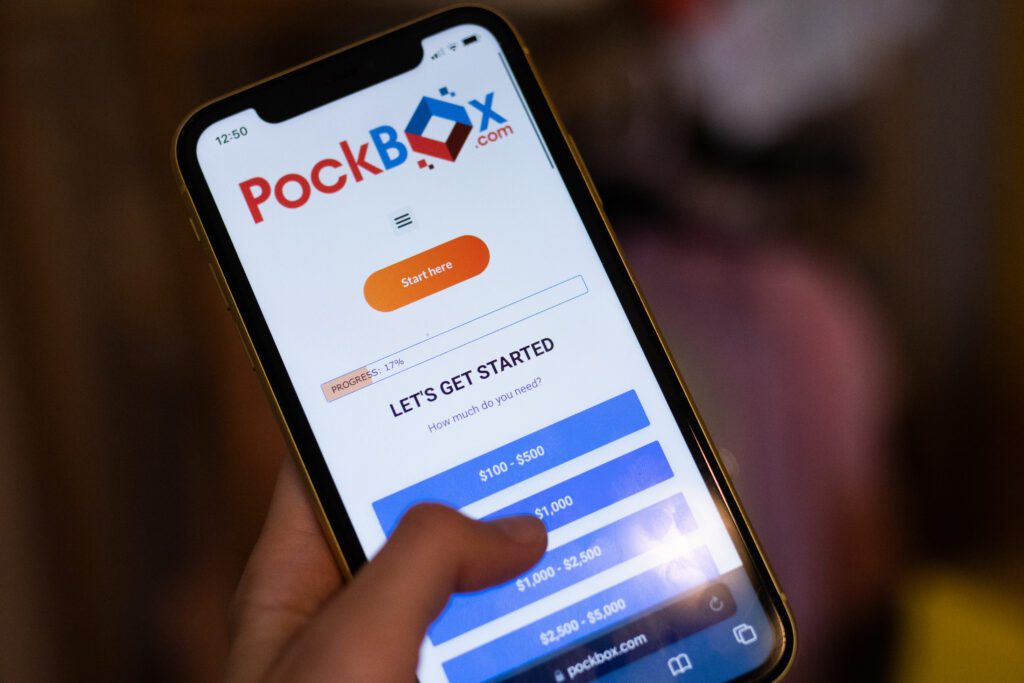 FloatMe Cash Advance Limit: $50
PockBox Cash Advance Limit: $2,500 (as high as $20,000)
If you're like the millions of Americans living paycheck to paycheck, borrowing $200 here and there won't always cut it.
Offering flexibility (and hope!) for borrowers, PockBox works to connect you to lenders who specialize in loans for all credit scores.
PockBox helps remove the confusion around finding a lender by simplifying the process. Whether you're in your car, on the couch, or killing time on your phone, you can enter some info about yourself and instantly receive loan quotes from up to 50 lenders.
You don't have to go ahead with any quote. Simply compare options, think about possible lenders, and weigh up your choices with no obligation or risk.
With a mission to help 1 million Americans gain access to the credit they need, PockBox knows that a credit score is NOT a measure of your worth. So if you need $1,000, $2,000 or more – but your credit score is flagging – you can still get the cash you need.
Compare loan offers for up to $2,500 >>> Check out the free PockBox app
#4 – Albert: No fees, real humans to help you tackle your financial questions, and up to $250 in cash advances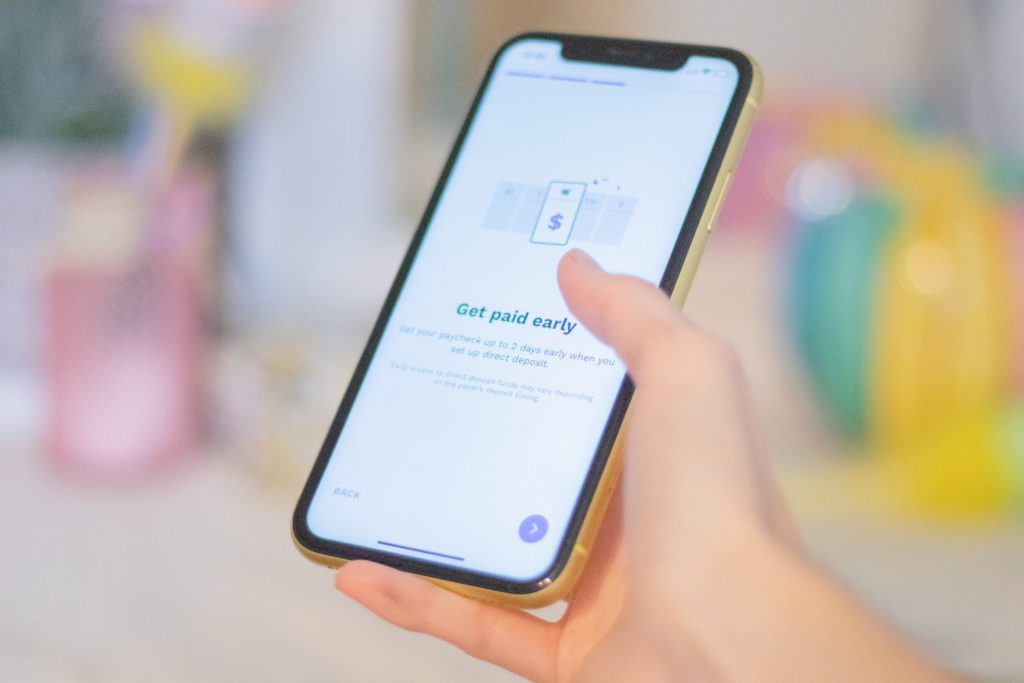 FloatMe Cash Advance Limit: $50
Albert Cash Advance Limit: $250
Albert is the ultimate financial Swiss Army Knife that consolidates banking services, financial planning, and cash advances into one convenient app.
Free to download, the Albert offers cash advances up to $250 with no interest or fees.3
Unlike some of the apps like FloatMe, there's no credit check to use Albert. The app connects with your bank account and sets your borrowing limit based on your account history and activity.
Albert fees come into play if you want to access your cash advance (known as Albert Instant) immediately. For example, a $100 Albert advance will incur a fee of $6.99. If you'd rather skip the fees, you can wait up to 3 business days and get your advance for free.
With an Albert Cash bank account, you can enjoy a fee-free and minimum balance-free experience. On top of that, you'll receive an Albert debit Mastercard, granting you the ability to make purchases and withdraw cash from over 55,000 in-network ATMs.
Get up to $250 with no credit check >>> Download the Albert app free
#5 – MoneyLion: Low-cost cash advances up to $250 with plenty of optional extra features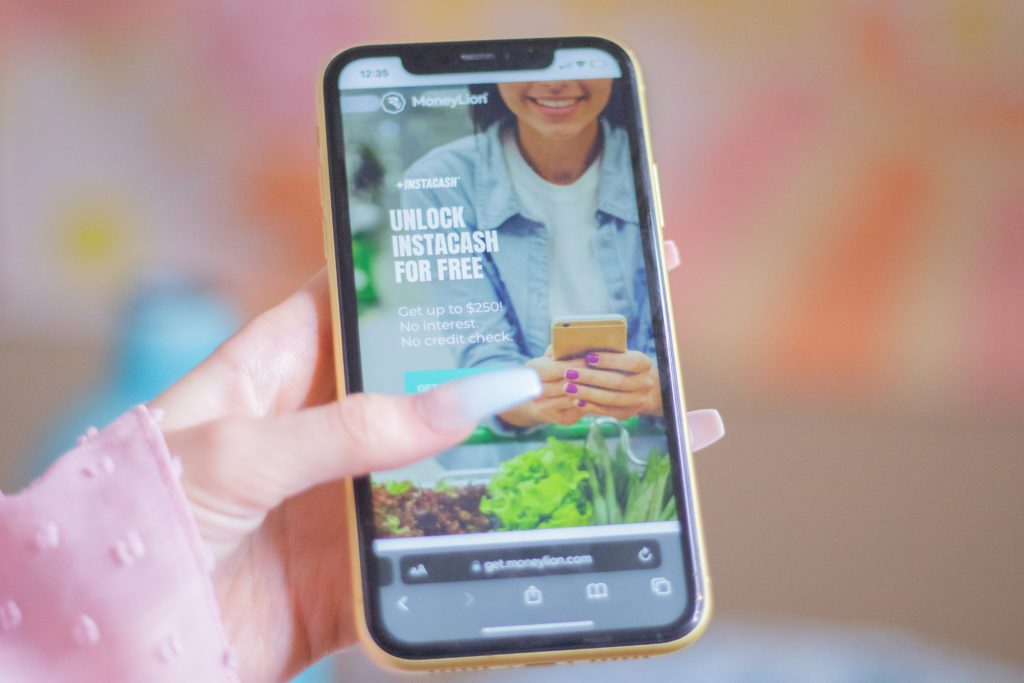 FloatMe Cash Advance Limit: $50
MoneyLionCash Advance Limit: $250
With MoneyLion's Instacash you can borrow up to $250 4 without a credit check, no interest, and no monthly fees.
Getting started is as simple as downloading the MoneyLion app and tapping on the 'Instacash' feature. To qualify for 0% APR cash advances, you'll need to link your checking account to the app. Once this step is completed, you can immediately borrow $25.
Similar to other cash advance apps like FloatMe, your borrowing limit can increase gradually over time. If you want to increase your borrowing limit you can review your recurring deposits or transfer your direct deposit to a MoneyLion RoarMoney account.
The beauty of Instacash lies in its flexibility—you can utilize it as frequently as you need, as long as you stay within your eligible borrowing amount.
Overdraft Apps Tip: Need a little extra in your pocket? MoneyLion's Credit Builder Plus is available for $19.99 per month and unlocks a suite of credit-building tools including $1,000 loans (with competitive APRs), 0% interest cash advances, and credit score updates each week.
Get cash advances up to $250 with no interest >>> Check out MoneyLion
---
BEFORE YOU GO…
Check out our most popular articles:
WAIT! High overdraft fees aren't the only way your bank is costing you money.
With inflation overheating, you've probably heard that interest rates are climbing sharply. That means that for the first time in years, it's a great time to shop around for a high interest savings account.
The national average interest rate for savings accounts is currently 0.23% APY – that means that if you have $2,500 in a savings account, you'd earn just $5.76 after one year! Move those hard-earned savings to an FDIC-insured bank paying 3.50% APY and you'd earn $81.73 more!
Don't let your hard-earned savings sit there doing nothing. Check out the rates that you can earn at other banks:
Latest posts by Alexander Porter
(see all)