Editor's Note: Overdraft Apps provides detailed product reviews and recommendations based upon extensive research and our own hands-on testing. We may earn a referral fee when you sign up for or purchase products mentioned in this article.
Overdraft fees can add up quickly. Thankfully, CapitalOne 360 offers free overdraft coverage. Read on to learn more about this bank's overdraft policy.
Finding yourself short on cash to cover important expenses and recurring payments can be a stressful situation. If your bank approves a transaction that puts your account balance below $0, you'll have to pay an overdraft fee, which can quickly become expensive.
As a Capital One 360 account holder, you have access to different overdraft coverage options, including free overdraft. Read on to learn more about Capital One 360's policies regarding overdraft fees, how to get free overdraft, and other alternatives to consider. Go to: capitalone.com
What We'll Cover:
What is the CapitalOne 360 Overdraft Policy?
Capital One 360 offers a banking experience with no overdraft fees. In most cases, this bank will simply decline transactions that would overdraw your account. However, you can also benefit from a $0 overdraft feature on some approved transactions.
Note that declining transactions are the default setting when you open a checking account. You'll have to opt-in for overdraft coverage or set up automated transfers from a savings account.
Capital One 360 allows overdrafts on the following transactions, at their discretion:
Check payments
Electronic payments
Recurring debit card payments
Note that you need to opt-in for overdraft coverage to have the free overdraft policy cover these transactions. If you decide to opt-out, Capital One 360 will decline these transactions.
Capital One 360 allows opt-in overdrafts on the following transactions:
ATM withdrawals
One-time debit card purchases
Capital One 360 has a very transparent policy regarding overdraft fees. New and existing current account holders can benefit from free overdraft by simply opting in. Capital One 360 will not consider your account history or any other factors.
However, Capital One 360 is in the process of updating this policy. As of April 2022, you'll need to meet specific deposit requirements to benefit from free overdrafts. You'll need to receive at least $250 a month in deposits during two out of three calendar months to qualify for the free overdraft perk.
If you fail to meet these requirements, Capital One 360 won't approve transactions that would put your account balance in a negative balance.
You can find out more about Capital One 360's overdraft policy here.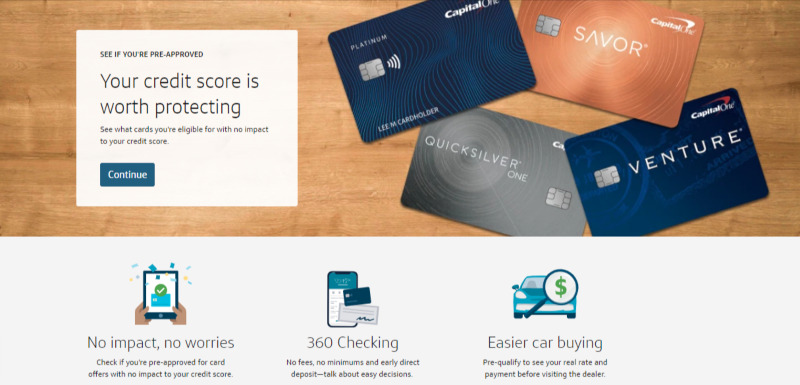 How Much Does Capital One 360 Charge for Overdraft Fees?
Capital One 360 offers checking accounts with no overdraft fees. This bank will let you overdraw your account if you select the overdraft coverage option.
There are no limits on how many times you can overdraw your account in a day if you have opted in for overdraft coverage.
Your Capital One 360 overdraft limit will vary based on your account's age, history, and average balance.
Capital One 360 account holders who opened their account before May 2020 have a line of credit that covers overdrafts. There is an 11.5% variable APR on this line of credit, which means fees will be added if you don't repay the overdraft.
If you opened your account after May 2020, Capital One will cover your overdraft with no additional fees. However, Capital One expects you to deposit money to cover the overdraft promptly. While there are no timeframes listed in the bank's official policies, it's likely that a Capital One representative will reach out if you take more than a day or two to add funds to your account.
There are no fees for failing to add funds to your account quickly. However, the official Capital One website states that the bank can close your account if you don't pay the overdraft. If Capital One terminates your account, you might be unable to open accounts with Capital One in the future.

How Much Will Capital One 360 Let Me Overdraft at an ATM?
How much can I withdraw at an ATM? Capital One 360 lets you withdraw $1,000 a day. However, you can ask to have a lower limit if you contact Capital One customer service.
There are no fees when using Capital One, MoneyPass, and Allpoint ATMs, including for overdrafts. If you're wondering how to overdraw at an ATM, you can conduct a standard transaction, and you'll automatically get more than your account's balance if you have overdraft protection enabled.
However, if your account is empty, you'll be able to withdraw cash from an ATM only if you opted in the overdraft coverage that includes ATM transactions.
There are different ways of opting in:
You can check and update your current Capital One 360 overdraft coverage with online banking. Sign in to your Capital One account and select your checking account. Click on More Services and Overdraft Settings.
You can download the Capital One Mobile app to access these same options.
You can also contact the Capital One customer service team if you need help with opting in.
You can use these same methods to cancel overdraft protection if you want Capital One to cancel transactions when you don't have enough funds in your account.

Does Capital One 360 Charge NSF Fees?
Banks typically charge NSF or non-sufficient funds when they have to return payment due to insufficient funds. Some banks also charge a returned item fee for cancelled transactions.
In most cases, Capital One 360 won't authorize payments resulting in NSF fees. However, the bank's service agreement has a section that explains that the service providers the bank uses to process payments can charge a fee for transactions that exceed the account balance or the Capital One overdraft limit. However, there are no fee schedules listed.
It seems that NSF fees don't come into play for most transactions since the bank's policy is to reject these transactions. However, if you contact Capital One and ask the bank to process a payment anyway, you'll likely see fees from the bank's service providers show up on your account.
Can You Get a Bank Overdraft Fee Waived?
Banks care about keeping you as a customer more than collecting a few fees. While Capital One 360 has a no-fee overdraft policy, you might run into NSF fees charged by the bank's service providers or even see interest if you overdrew an account that you opened before May 2020 and failed to replace the funds quickly.
Capital One has excellent reviews and genuinely cares about customer satisfaction. You can contact the customer service team to ask about refunding fees and ask if the bank will consider waiving them.
Explaining your situation and letting the customer service representative know that you plan on taking steps to prevent running into a similar problem in the future can go a long way in convincing them to approve an overdraft fee refund.
You can contact Capital One online or call 1-800-289-1992.

How to Avoid Overdraft Fees with Capital One 360
Avoiding overdraft fees is easy since Capital One has a no-fee overdraft policy. However, keep in mind that you have to opt-in to benefit from this coverage. Otherwise, Capital One will reject overdraft transactions by default.
However, there are a few alternatives to using Capital One's overdraft coverage that can help you keep track of your spending and avoid having to repay the amount the bank overdrew.
Plus, you'll have to meet deposit requirements to qualify for free overdrafts as of April 2022. The bank will block transactions that would overdraw your account if you don't meet these requirements, which means you might want to explore an alternative.
Option #1: Link a Capital One Savings Account
You can open a savings account with Capital One and link it to your checking account. There are no fees and no balance minimum for these accounts.
Once you have linked your accounts, you can choose to have Capital One take funds from your savings account in the event that your checking account doesn't have enough funds. There are no fees for this service.
Option #2: Use Chime Spotme for fee-free overdrafts of $200

Why have 14 million people ditched their high-fee bank for Chime?
Chime is a financial technology company, not a bank. Banking services and checking account provided by The Bancorp Bank, N.A. or Stride Bank N.A.; Members FDIC.
While Capital One offers free overdraft, you should think about using an option like Chime's SpotMe to avoid becoming overly reliant on a bank's ecosystem. Plus, SpotMe doesn't require you to replace the funds right away, which can give you some breathing room if you get paid biweekly or monthly.
You can sign up for SpotMe for free. You'll have to receive deposits of at least $200 a month. If you meet this requirement, Spotme will set an overdraft limit that can go from $20 to $200. There are no overdraft fees for this service.
Here's an example of how SpotMe can help you manage your finances and avoid fees:
Let's say your check engine light comes on. Your paycheck isn't due for another 10 days, but you don't want to take the risk of driving around without getting your car checked over. You only have $100 in your account, but you know this service can cost more, especially if your mechanic needs to do a few repairs.
With SpotMe, you can take your car to a mechanic and get up to $200 as an advance with no fees. SpotMe will wait until your next deposit to replace these funds. If you used Capital One 360's overdraft coverage, the bank would have likely contacted you to ask when you planned on replacing those funds.
Sick of overdraft fees? Explore SpotMe here.
Option #3 – Use a Cash Advance App like PockBox to borrow $2,500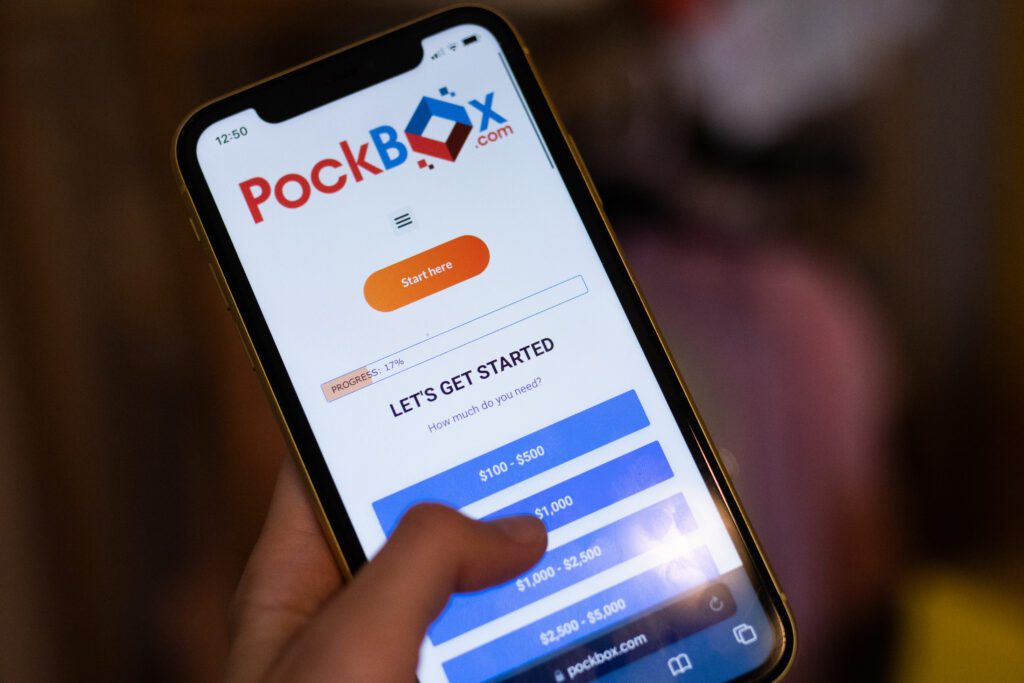 Cash advance apps give you access to additional funds right away. You typically have until payday to pay the advance back.
The main advantage of using a cash advance app is that you can borrow much more than your Capital One 360 overdraft limit. For instance, a service like PockBox will let you borrow up to $2,500 to cover major unplanned expenses, even if you don't have a good credit score. You may get the funds as soon as the next day.
Short-term borrowing is not a good solution for the long term, but PockBox can help you cover essential expenses in a pinch.
Don't Worry About Bad Credit >>> Click here to borrow up to $2,500 in minutes.
Watch: Capital One eliminates most overdraft fees
Latest posts by Mitchel Harad
(see all)
Chime SpotMe is an optional, no fee service that requires a single deposit of $200 or more in qualifying direct deposits to the Chime Checking Account each month and Visa debit card activation. All qualifying members will be allowed to overdraw their account up to $20 on debit card purchases and cash withdrawals initially, but may be later eligible for a higher limit of up to $200 or more based on member's Chime Account history, direct deposit frequency and amount, spending activity and other risk-based factors. Your limit will be displayed to you within the Chime mobile app. You will receive notice of any changes to your limit. Your limit may change at any time, at Chime's discretion. Although there are no overdraft fees, there may be out-of-network or third party fees associated with ATM transactions. SpotMe won't cover non-debit card transactions, including ACH transfers, Pay Anyone transfers, or Chime Checkbook transactions. See terms and conditions.