Editor's Note: Overdraft Apps provides detailed product reviews and recommendations based upon extensive research and our own hands-on testing. We may earn a referral fee when you sign up for or purchase products mentioned in this article.
| | | | |
| --- | --- | --- | --- |
| Navy Federal Credit Union Fees | Cost | Maximum Fees Per Day | Maximum Daily Cost |
| Overdraft Fee | $20 | One | $20 |
| Insufficient Funds Fee | $29 | Varies | Varies |
| Linked Account Transfer Fee | $0 | None | None |
Navy Federal Credit Union offers a number of overdraft protection options that can help you get access to cash when you need it, while charging overdraft fees that are lower than many other banks.
What We'll Cover:
What Is Navy Federal Credit Union's Overdraft Policy?
If your account doesn't have enough money to complete a transaction, Navy Federal issues an overdraft facility for a fee. In addition, any payment and withdrawal that overdraws your bank balance can incur penalties unless you have Optional overdraft protection service (or OOPS).
At their discretion, Navy federal allows overdrafts on transactions, including;
Credit and debit cards
Point of sale or POS
Automated teller machine withdrawals
Checking account transactions
Automated clearing house or ACH transactions
Navy federal also allows opt-in overdrafts for the following transactions;
Overdraft line of credit
To authorize overdraft transactions and avoid non-sufficient funds fees or NSFs, Navy Federal Credit Union offers Checking Protection. The no-overdraft service charges $0, and transfer fees from savings with other transfers are also free. Besides being a credit union member for 90 days, you must be over 18 years old to qualify.
Navy Federal's overdraft withdrawal limit is $500, including fees for optional overdraft protection service. You can avoid these charges by being updated on your primary and linked account balances or signing up for balance notifications.
As well, there shouldn't be any legal orders against you or delinquencies in your Navy Federal accounts. You can't have both OOPS and Checking Line of Credit, CLOC on the same account, and only two are allowed under optional overdraft protection.
How Much Are Navy Federal Credit Union Overdraft Fees?
Each time you make a transaction, whether at a POS, by check, or online, Navy Federal charges an overdraft fee of $20. The credit union does so at its discretion as they aren't obliged by any laws to let you overdraw your account. However, the total fees charged will depend on your selected services, such as Checking Line of Credit, CLOC, and OOPS.
Opting for either of these services allows Navy Federal to cover, among others;
Automated clearing house or ACH transactions
Bill payments through your checking account
ATM transactions
Debit purchases
If you overdraw your checking account, Navy Federal immediately attempts to transfer funds through Overdraft Savings Transfer which is free. If there's no linked or connected savings account, payment is settled with money funneled through CLOC, which costs less than the overdraft fee under OOPS.
If you don't have a credit line, the credit union resorts to overdraft protection, for which fees are $20 per transfer. However, you can incur one overdraft fee every day and overdrafts of $5 or less aren't subject to a fee. For accounts not opted into OOPS, you'll be charged a non-sufficient funds fee of $29 for each transaction that overdraws your account.
If all the transactions you have overdrawn at the end of the business day amount to less than $15 and have posted or cleared, the Navy Federal won't charge a fee. OOPS is limited, only available to overdrafts up to $500, over which up to $50 will be added to your limit.
The repayment requirements for OOPS don't go beyond 30 days of the initial transaction. After that, your privileges become temporarily revoked and the service is frozen. After that, you can reset the monthly cycle by having a positive balance to clear all the accrued overdraft amounts.

How Much Will Navy Federal Credit Union Let Me Overdraw at an ATM
With Overdraft Savings Transfer or OST, your ATM withdrawals are transferred from your linked savings account at no charge when in a negative balance. Unless you've declined this service, your accounts are linked, and balances are settled if funds are available. You'll also be able to withdraw from an NFCU ATM if you use your debit card and your checking account has a checking line of credit.
Without per-item overdraft fees, you'll get protection to access cash at your convenience. Credit lines generally amount to $500 with interest rates between 13% and 17& APR, which is less expensive than the fee-based overdraft program.
The optional overdraft protection service or OOPS at Navy Federal allows ATM withdrawals with your checking account-linked debit card. Select the transactions you want to be covered, but don't forget you have to pay a fee of $20 per overdraft daily. However, the withdrawal limit remains at NFCUs discretion, but you don't require credit approval for overdraft protection.
To opt into Optional Overdraft Protection Service or OOPS;
Visit your local branch
Submit all required information, including your name, address, checking or savings account number
Choose the OOPS service options you'd like to select
Complete overdraft settings online or call NFCU on 1-888-842-6328 to apply
Does Navy Federal Credit Union Charge NSF Fees?
You'll incur a non-sufficient funds fee for all transactions or bounced checks when you don't have enough money in your account. Navy Federal Credit Union NSF fees are $29 per item, and there's a returned cheque fee of $15 for deposited or cashed cheque.
NSF fees apply if you try to make an online transaction, ATM withdrawal, or POS payment with your debit card without sufficient funds in your account. That's especially true when you haven't linked your checking account with a savings account or haven't opted for OOPS.
Can You Get a Navy Federal Credit Union Overdraft Fee Waived?
You can get a fee charged on an overdraft waived or refunded when you file a contestation with Navy Federal Credit Union. Sometimes the fees are charged after taking preventive measures, but you can reverse these penalties when negotiating.
You'll get assistance with monitoring and fee negotiation to optimize the chances of getting your overdraft fees waived or refunded. Sign up for NFCUs Fee Negotiation and cushion's Fee Genius, or you can follow these steps to negotiate on your own. Contact the bank at 1-888-842-6328 and follow these steps:
Let the representative know your name, address, bank account number, and the fees you want to negotiate.
The overdraft is a rare occurrence you're financially affected by the pandemic
Your loyalty as a customer with multiple accounts spanning a long time
The regularity of your deposits
Stay patient, and persistent, but also be prepared that you will not always be given a refund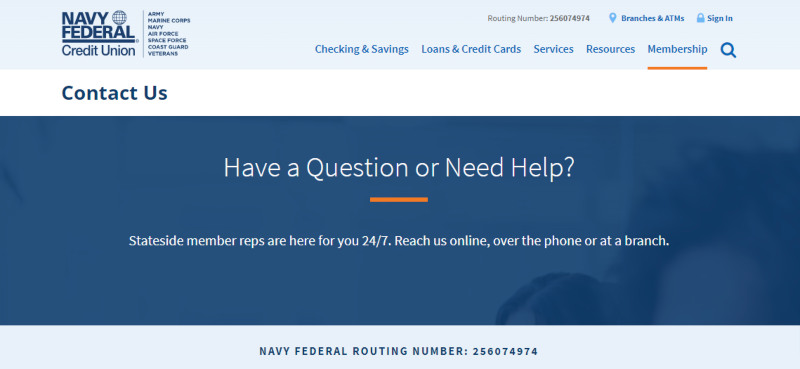 How to Avoid Overdraft Fees with Navy Federal Bank
At Navy Federal, the most common charges on customers' accounts include overdraft fees, but you can take small actions to avoid them. Besides coverage on overdraft protection, lines of credit, or linked account transfers, you can use the following strategies to eliminate penalties for overdrawing your account:
Maintain a Positive Account Balance
A simple way is to maintain a positive account balance. You can ensure that you have sufficient funds by checking your balances regularly and depositing enough to cover your autopay bills. Set up alerts, use Cushion's Fee Genius, or other relevant tools to keep your accounts in a positive status.
Take Advantage of Third Party No-Fee Overdraft Apps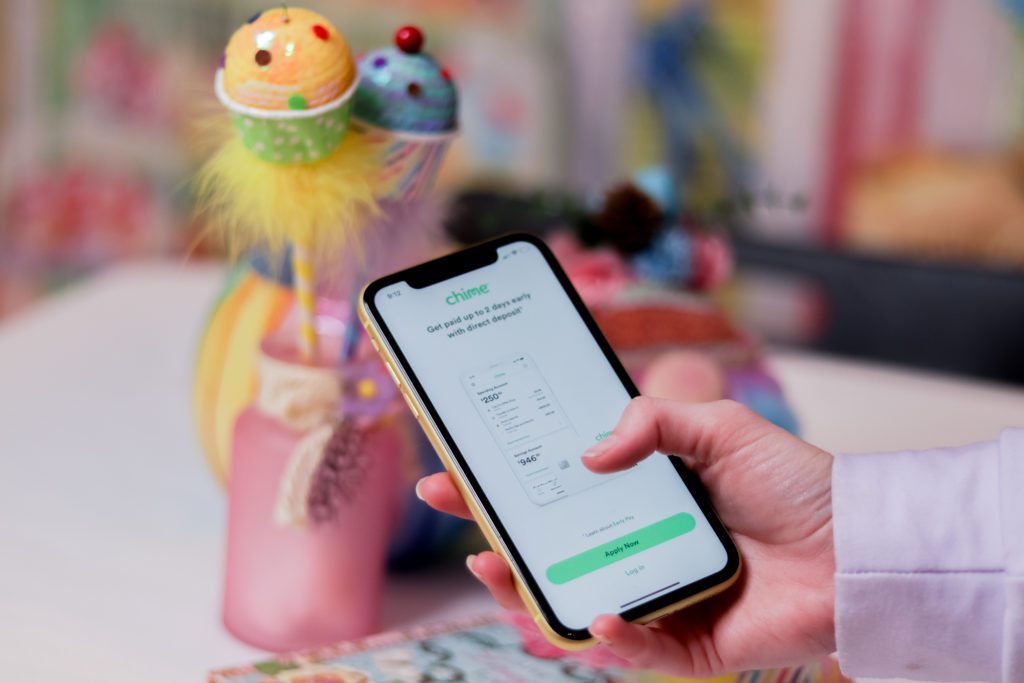 While banks continue to reap billions of dollars a year in profits from overdrafts, a new generation of fee-free overdraft apps gives you instant access to a bit of extra cash when you need it, with no fees! Chime's SpotMe* is one of the leading apps. Chime has no fees (once your account is set up to receive a qualifying direct deposit each month) and you immediately qualify for overdraft limits starting at $20, which can climb to $200 as you build your account history. There are no overdraft fees!
Let's look at an example of how SpotMe can help you avoid sky-high overdraft fees:
You are ready to pay for your stylish new $70 shoes, but only $50 is in your account. Where most banks would approve the transaction and sting you with a $36 overdraft fee (turning your $70 shoes into over $100), SpotMe approves the transaction with no fees attached. If your paycheck is consistently put into your account, the negative amount will be balanced by your next paycheck.
This is a great option for people who are looking to avoid overdraft fees. However, SpotMe is not a long-term tool and doesn't provide fast cash. If you're interested in exploring what SpotMe has to offer, you can check out their website.
Enrolling on Chime is free, and SpotMe can help you avoid excessive overdraft charges while never being charged interest or fees. The service covers debit card purchases, cashback transactions, and ATM withdrawals. You can also benefit from spot-me boosts where friends temporarily raise your balance with $5 limits.
>> Get no-fee overdrafts for up to $200 with Chime SpotMe
Receive Fast Cash with a Cash Advance App
You can access immediate cash until your next payday without overdrawing your account or accruing overdraft fees. In addition, with apps like PockBox, which link consumers to lenders, you can receive a personal loan to cover emergency bills, medical payments, costs, and other fees.
You can borrow ten times the amount you typically get from cash advance apps, with APRs varying depending on your credit situation. For example, click here to receive up to $2,500 in minutes.
Final Thoughts
Understanding Navy Federal fees, limits, and protection can be confusing. Before you opt-in, it's critical to fully understand the fees and terms connected to your checking account.
You can avoid high non-sufficient funds fees at Navy Federal with OOPS, linked account transfers, or arranging lines of credit for your checking account. While overdrafts allow you to get fast cash, charges include fees of $20 with overdraft protection and $29 per item without the protection.
You may also opt to use external cash advance or loan provision apps like Chime SpotMe and PockBox.
*Chime SpotMe eligibility requirements and overdraft limits
: Chime SpotMe is an optional, no fee service that requires a single deposit of $200 or more in qualifying direct deposits to the Chime Spending Account each month. All qualifying members will be allowed to overdraw their account up to $20 on debit card purchases and cash withdrawals initially, but may be later eligible for a higher limit of up to $200 or more based on member's Chime Account history, direct deposit frequency and amount, spending activity and other risk-based factors. Your limit will be displayed to you within the Chime mobile app. You will receive notice of any changes to your limit. Your limit may change at any time, at Chime's discretion. Although there are no overdraft fees, there may be out-of-network or third party fees associated with ATM transactions. SpotMe won't cover non-debit card transactions, including ACH transfers, Pay Friends transfers, or Chime Checkbook transactions.
See Terms and Conditions.
Chime is a financial technology company, not a bank. Banking services provided by, and debit card issued by, The Bancorp Bank or Stride Bank, N.A.; Members FDIC.
Latest posts by Mitchel Harad
(see all)