Editor's Note: Overdraft Apps provides detailed product reviews and recommendations based upon extensive research and our own hands-on testing. We may earn a referral fee when you sign up for or purchase products mentioned in this article.
DoorDash is the most popular food delivery service in the United States (eat your heart out UberEats).
But if you're one of 2 million Dashers, you already know how popular the app is – and how frustrating it can be having to wait until payday to get your money.
As a door-to-door delivery driver, you face enough challenges on the road without having to worry about whether you'll have enough cash to pay your bills.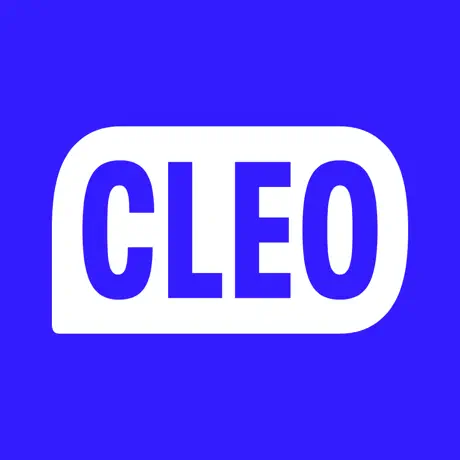 Why is Cleo one of our favorite cash advance apps?
Super speed - You could have up to $250 in your bank account in under 10 minutes!*
No, No, No! - No credit check, no interest, no tips, no late fees
😂 😂 🤣 -

Hilarious

, smart money advice you might finally listen to
*Eligibility requirements apply.
The problem is, DoorDash offers three ways to get paid – and each option comes with its own pros and cons (more on those below).
To help you stay on top of your money, pay your bills, and avoid falling into debt or dipping into expensive overdrafts, we've rounded up the best cash advance apps for DoorDash drivers.
Read on to compare our list of 2023's best money borrowing apps, including their pros and cons, any hidden costs, and why they're perfect for the modern gig worker.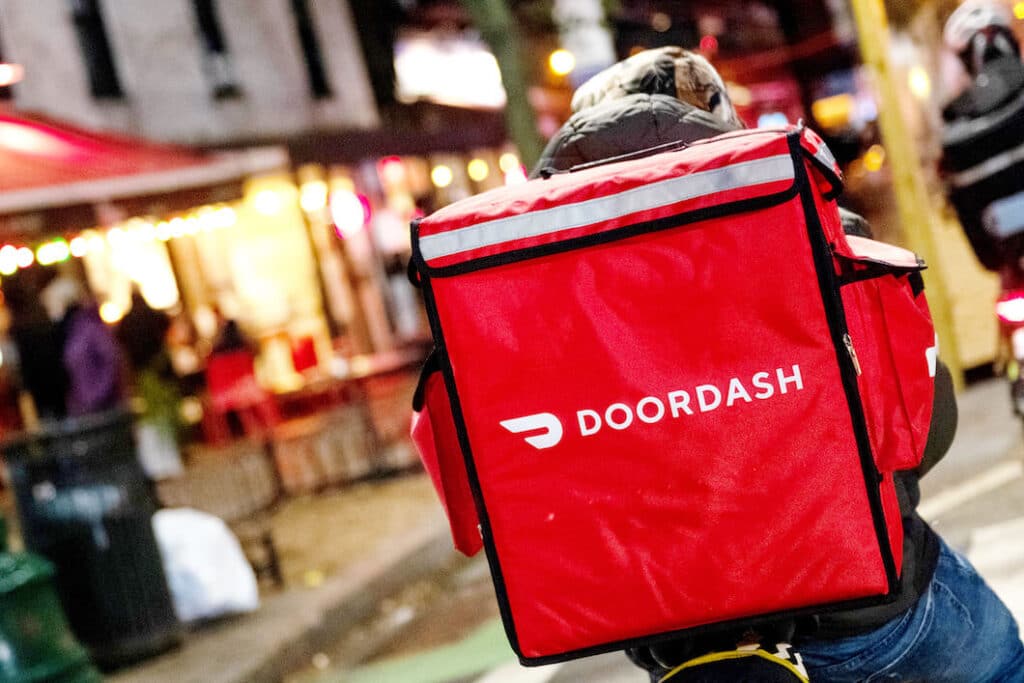 Does DoorDash pay daily? How to cash out on DoorDash
What you make as a DoorDash Dasher depends on where, how much, and what time of day you choose to work.
But what you can cash out as a Dasher comes with more limitations.
Here are your three options for getting paid:
Weekly: Get paid automatically each week with a direct deposit to your bank account. This option makes it easy to plan around your pay, but leaves no wiggle room and can leave you short of cash for an emergency expense.
Daily: You can opt for a Fast Pay to get your day's earnings, which is great for when you need urgent cash. The downside is that you'll be charged $1.99 for each day you want cash. These fees can quickly add up over time.
Instantly: Use the DasherDirect card (exclusive to Dashers) for instant, no-fee direct deposits. This helps you skip the $1.99 fee but your money doesn't go into your bank account – it goes onto a prepaid Debit card. You can transfer money to another bank account, but this can take 2 – 3 days which isn't always possible when you're facing an emergency.
Find out more about DoorDash Fast Pay here
Is DoorDash Fast Pay a good solution for budget management?
Fast Pay could provide a good budgeting solution for you if you're a driver with DoorDash and need cash now. However, the fees may be off-putting if you think you'll need to transfer funds on a daily basis.
Here's a quick look at the pros and cons of using Fast Pay to get quick cash.
PROS
Convenient
Like getting a paycheck advance
CONS
Transfer fees ($1.99 per daily transfer)
Looking to access your hard-earned cash without jumping through so many hoops? We don't blame you.
If Fast Pay isn't working for you, read on for our top cash advances for shift and gig workers.
The best gig worker cash advance apps of 2023
Cash advance apps have become increasingly popular among gig workers, including DoorDash drivers, as they provide quick and easy access to funds when you need them.
These apps offer a low cost (or no cost) and convenient way for gig workers to manage their finances, especially during times of financial uncertainty. And let's be honest, things feel pretty uncertain right now.
Between rising inflation, increasing costs of living, and the uncertainty of the gig economy, having an app you know has your back is a lifesaver – but not all cash advances are suitable.
Whether it's proof of regular income, or high credit score requirements, not every app is a winner. Many cash advance apps don't work with DoorDash (or other gig work companies) because their systems are set up to receive a recurring deposit (e.g. $500 every other Tuesday). Since the timing and amount of your pay varies, you'll be locked out of many apps, such as FloatMe.
To help you get the money you need when you need it, check out the best cash advance apps that work for DoorDash drivers.
Are you a Venmo user? Read this to avoid overdrafts
Dave – Borrow up to $500 from the OG cash advance app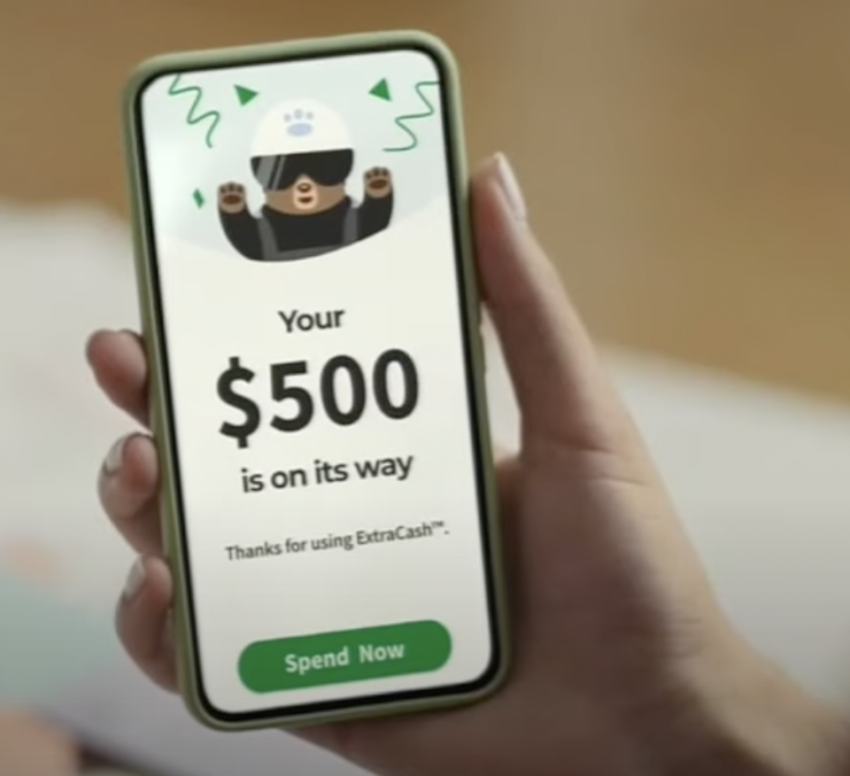 Dave is one of the original cash advance apps looking to solve the expensive overdraft fee problem (as in, you want to borrow $50 so you overdraft, cop a $35 overdraft fee, and walk away with just $15 bucks).
The Dave app is free to download and easy to use on the go – and new users may be eligible for a cash advance up to $500 immediately!
You can receive your funds ("Dave Cash Advance") in as little as a few minutes using the Dave Debit Master so it's easy to get quick cash before your scheduled payday.
You will need to subscribe to Dave to take advantage of cash advances, but this costs just $1 per month (or a fraction of the price of your favorite Starbucks order). As an affordable app, with no interest and no credit checks, it's no wonder an estimated 10 million people use the app – with plenty of DoorDash drivers already enjoying the flexibility and convenience.
Get a cash advance for up to $500 instantly >>> Check out Dave
Cleo – $250 cash advances with a side of sassy budgeting help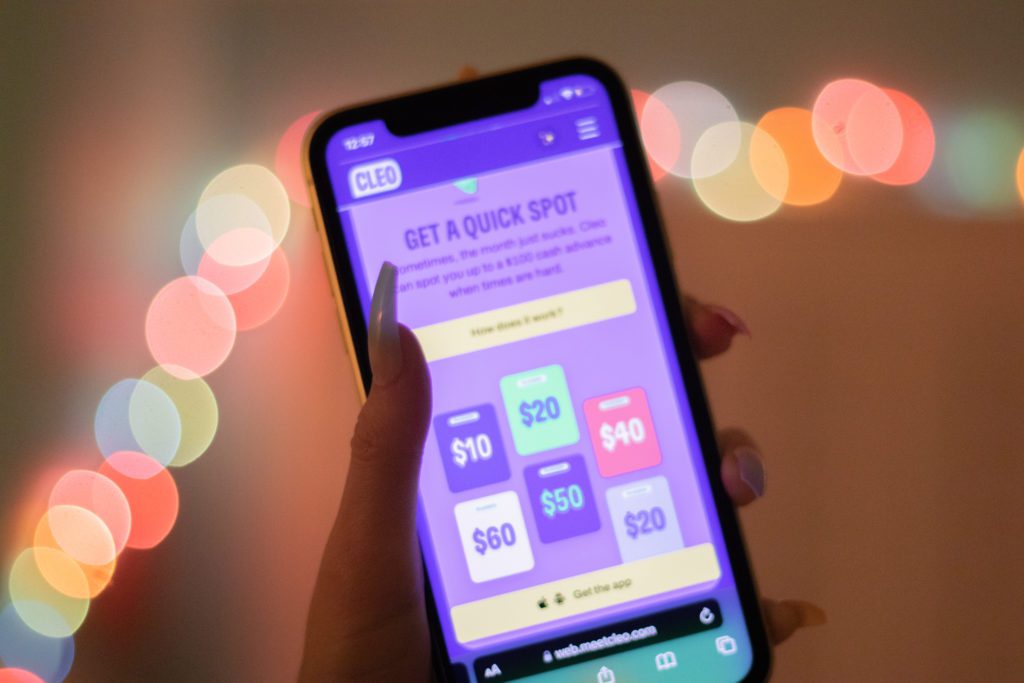 Cleo is an ideal cash advance app for gig workers since no regular income is required – meaning you're not punished for having flexible working hours and pay amounts with DoorDash.
New Cleo users can borrow $70 immediately, though this can increase to $100 based on the transaction history of your linked bank account. A huge boost when an unexpected emergency hits, you can set your repayment date for up to 14 days after you get your cash, so there's no pressure to immediately pay back the money.
Cleo is best known for its wise-ass AI that can either toast or roast your financial behavior. But we love this app for DoorDash drivers thanks to the suite of money managing tools that come with the app.
Analyze your spending. Set monthly goals and spending targets. Automate your savings. It's all in one fast, secure, and easy to use app (that will also crack you up with one-liners and AI banter).
No-interest cash advances for up to $250 >>> Create a Cleo account in two minutes
Brigit – Borrow up to $250 with a no interest cash advance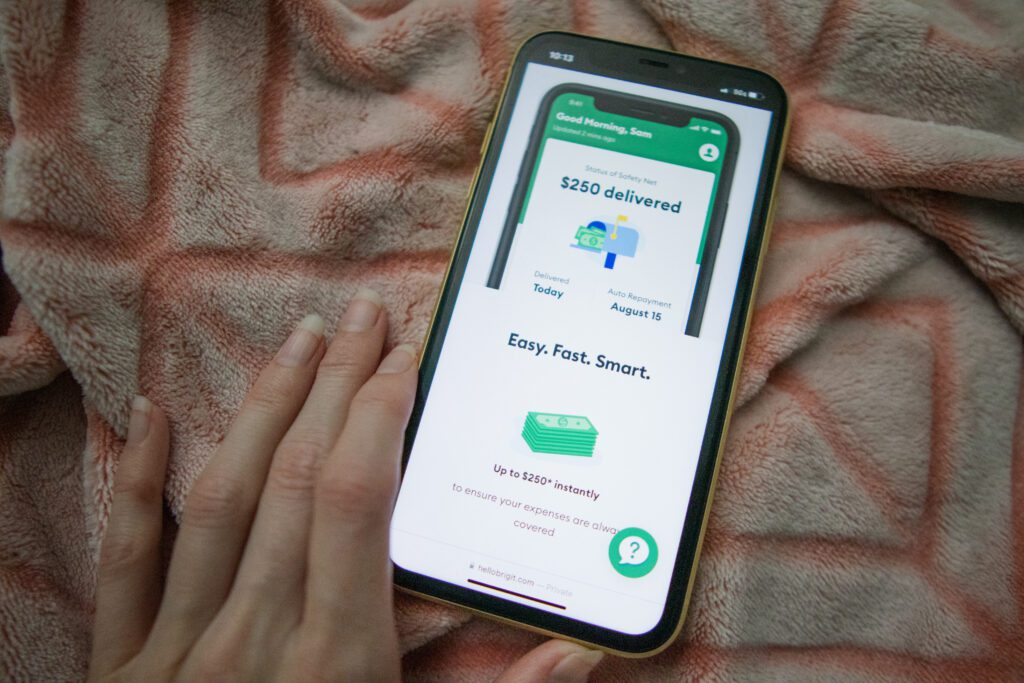 Brigit helps on-demand workers access their earned wages before payday comes around – so it doesn't matter if you're a few days short of your scheduled DoorDash payment.
You can withdraw between $50 and $250 per pay period. Your borrowing limit is tailored to your needs and your ability to repay your money comfortably – with zero interest.
You will need to pay a $9.99 monthly fee (Brigit's free plan doesn't offer cash advances to DoorDash drivers). But you'll struggle to find a late fee that's less than $9.99 (and overdraft fees can be $35 or more), which makes it a worthwhile investment.
Of all the cash advance apps for gig workers, Brigit's $250 limit is up with the highest. Earnin offers a higher limit ($500) but it requires you to track and submit your work hours.
With the Brigit app, you can focus on your job without worrying about paperwork or admin. The app will review your account to determine if you qualify for a cash advance, and for how much.
Access up to $250 in fee-free overdrafts >>> Explore Brigit Now
Gerald – Borrow up to $215 with no credit check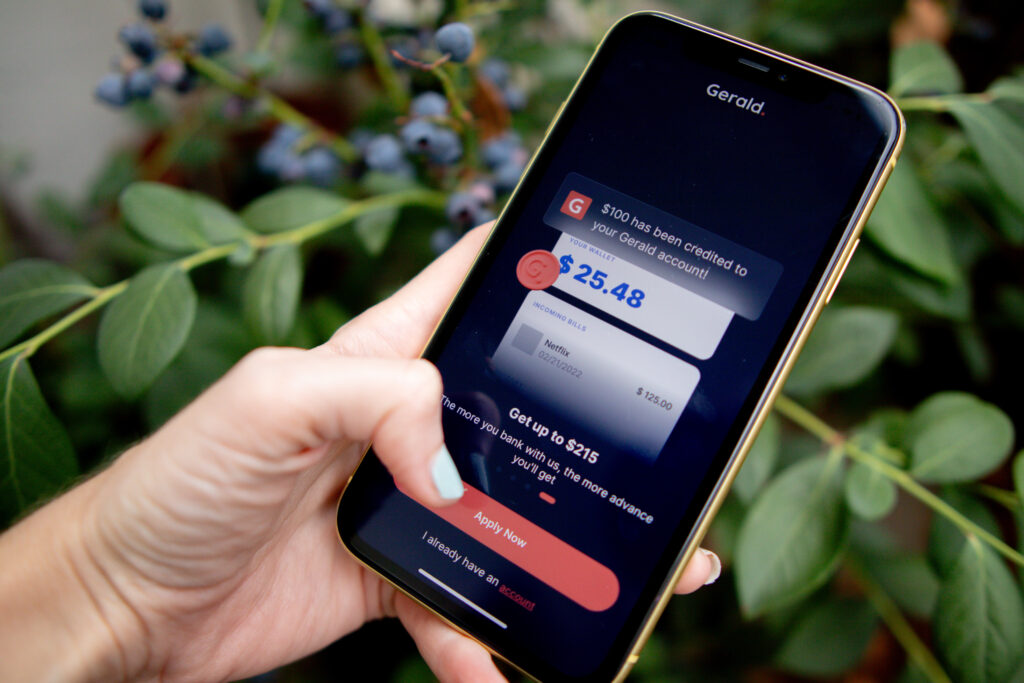 While gig workers can struggle to get approved by most cash advance apps due to their inconsistent pay pattern, Gerald puts out the welcome mat for DoorDashers. And thanks to cash advances for up to $215 with no interest and no credit check, Gerald is quickly climbing the ranks of the most popular cash advance apps.
It's certainly worth checking out if you've had trouble getting approved elsewhere, though the app can be a bit clunky and expensive as we detailed in our full Gerald app review. Gerald's fees can be as high as $29 on a $100 cash advance if you follow Gerald's encouragement to leave a 15% tip, making it one of the most expensive apps we've tested. There are a high volume of customer complaints about slow delivery times as well – sometimes exceeding one week – and the app can be quite clunky to use.
Earnin – The free app offering up to $750 in no-fee cash advances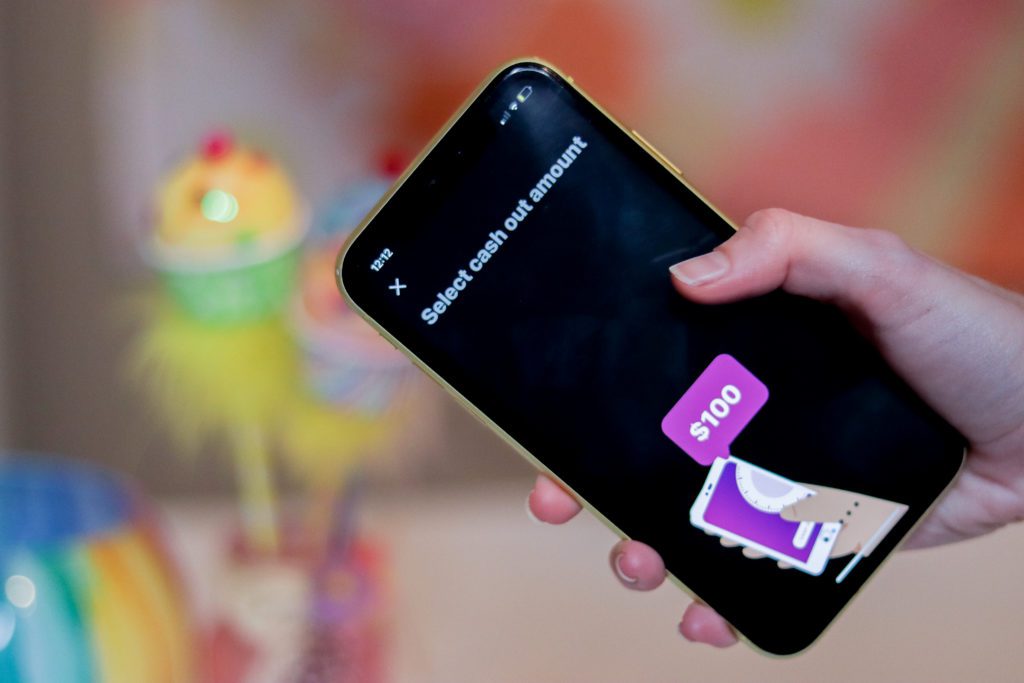 Earnin lets workers access their earned wages before scheduled pay day.
This is a huge advantage when DoorDash's basic payment model runs from Monday to Sunday with payments transferred directly to your bank account – with a 2 to 3 day processing period.
That means you clock off for the week on Sunday night… and don't get paid until Wednesday!
With Earnin, you can withdraw up to $100 per day and up to $500 per pay period. The app is free to use. Although Earnin will encourage a tip, you don't have to pay a cent if you don't want to. Earnin doesn't charge any interest or fees on your cash advance. And the owing balance is automatically paid back when you next receive a paycheck.
It's worth noting that Earnin does work with DoorDash, but you'll need to manually input your time and hours. This doesn't stop you from using Earnin, but it can be frustrating to submit weekly timesheets. There can be a few other hoops to jump through for DoorDashers to qualify as well, especially if you also use DailyPay.
Borrow Up To $100 Right Now >>> Get started with Earnin here
It's never been easier to get a cash advance as a delivery driver
Driving for DoorDash can be unpredictable work – but getting hold of your money doesn't have to be.
With new apps launching to help people manage their money in the gig economy, you don't have to wait for DoorDash to release your funds if you don't want to.
Overdraft Apps Tip: Moves, offering a first-of-its-kind product, is a unique banking app designed to give Dashers (and gig workers) deposit-based cash advances up to $1,000. You can access up to 100% of your average weekly gig deposits with zero interest. DoorDash driver loans and some cash advance apps will overlook you because of your income type and stability. With the Moves app, you have a made-for-you solution with no credit check and a one-time low service fee.
With the cash advance apps on this list, you can avoid the hassle and headache of waiting for your scheduled weekly payment. And you can skip the $1.99 express fee just to cash out your daily earnings.
To sum up, the following apps can all work with DoorDash to get you your paycheck faster:
Dave (Borrow up to $500)
Cleo ($250 cash advance)
Brigit ($250 no-interest cash advances)
Earnin (Borrow $100 per day)
Gerald (Get up to $215 with no credit check)
Each app comes with its own set of pros and cons, so it's important to consider your individual needs and budget when choosing the best one for you.
Short on cash? We've got you covered:
WAIT! High overdraft fees aren't the only way your bank is costing you money.
With inflation overheating, you've probably heard that interest rates are climbing sharply. That means that for the first time in years, it's a great time to shop around for a high interest savings account.
The national average interest rate for savings accounts is currently 0.23% APY – that means that if you have $2,500 in a savings account, you'd earn just $5.76 after one year! Move those hard-earned savings to an FDIC-insured bank paying 3.50% APY and you'd earn $81.73 more!
Don't let your hard-earned savings sit there doing nothing. Check out the rates that you can earn at other banks:
Latest posts by Alexander Porter
(see all)