Editor's Note: Overdraft Apps provides detailed product reviews and recommendations based upon extensive research and our own hands-on testing. We may earn a referral fee when you sign up for or purchase products mentioned in this article.
In recent years, inflation has made it increasingly difficult for consumers to keep up with their expenses. Sadly, 74% of Americans report being stressed about their finances, while 61% consider themselves to be living paycheck to paycheck.
If you're among the many feeling the squeeze, cash advance apps like Possible Finance are a great way to fund those unexpected expenses that seem to crop up at the worst times. They can offer quick cash without excessive fees.
However, not all cash advance apps can make good on those promises. This Possible Finance review will help you determine whether it can meet your needs.
What is Possible Finance?
Possible Finance is an online lending platform for borrowers with bad credit, especially those who might otherwise resort to payday loans. It doesn't offer a cash advance in the strictest sense, but its two products still provide access to quick funding.
Possible Loan: This is Possible Finance's closest thing to a traditional cash advance. Generally, you can use it to borrow up to $500 and repay it in up to four installments that go toward principal, interest, and fees. However, the loan amounts, repayment terms, and financing charges vary significantly in different states.
Possible Card: Possible Finance also offers a revolving credit card. You can apply for an account with a $400 or $800 limit. They're subject to $8 and $16 monthly fees, respectively, but your balances don't accrue interest, and there are no late fees. Also, you can't qualify for the Possible Card if you have an outstanding Possible Loan or a pending application for one, but you can apply once you've paid off your balance.
How Do Possible Finance Cash Advances Work?
Possible Loans have a few key differences from most other cash advance apps.  Possible charges interest and reports your activity to credit bureaus, while most other similar lenders do not.  You'll repay your Possible Loan with small, multiple payments over a longer period of time, versus a quick lump-sum repayment.
To apply for a Possible Finance cash advance, known as the Possible Loan, you must visit the web app or download the mobile version. You can get it from either the App Store or Google Play.
To get started, input your email, set a password, and verify your phone number. Then, the app will have you prove your identity, which involves sharing your Social Security Number and submitting a picture of your government identification.
If the ID you provide doesn't match your state of residence, you'll need to submit additional documentation to verify which state you live in, such as a mortgage or utility bill from the last 30 days.
Once you've completed these steps, you can apply for a Possible Loan. To qualify, you must link a bank account to your profile that meets the following requirements:
Shows recent income deposits
Has a positive account balance
Has at least three months of transaction history
Satisfying these isn't enough to guarantee your approval, but you can improve your chances by showing a more favorable banking history. For example, that would include having a higher income or average account balance and incurring fewer returned checks.
In addition to analyzing your bank account, Possible Finance will review your credit history using Clarity Services. It's a smaller credit reporting agency that specializes in gathering data that isn't usually included in credit reports from the major bureaus. For example, it may let Possible see your history with payday lenders, check cashing services, and auto title lenders.
The credit check with Clarity Services won't impact your FICO score, and a poor FICO score won't present you from being approved for a loan.
If your application is approved, you can withdraw your loan proceeds to your bank account via ACH, which takes a few business days. Alternatively, you can link a debit card to your account, in which case you should get your funds in less than an hour, but customer reviews indicate the app won't always let you.
Typically, you'll have four payments over eight weeks to repay your balance, plus Possible's fees. However, there's a 29-day grace period for each payment. In other words, you can push each one back up to 29 days.
You may qualify for an additional 30-day deferment beyond the grace period (giving you 59 days to make a payment) if you experience a qualifying event, such as a death in the family, a hospitalization, or a natural disaster in your area.
Unlike traditional cash advance apps, Possible will report each of these payments to two of the major credit bureaus, Experian and TransUnion. As a result, timely payments can increase your credit score, and late ones can harm it.
In addition to benefiting your credit score, making loan payments on time also makes it more likely that Possible will increase your borrowing limit in the future.
How Much Does a Possible Finance Cash Advance Cost?
Most cash advance apps go out of their way to ensure their products don't meet the legal definition of a loan, so they can avoid complying with costly banking regulations. However, Possible Finance doesn't take that approach, so it's subject to certain state regulations designed to protect consumers.
As a result, the Possible Loan costs vary significantly depending on the policies in place where you live. Here's a quick overview.
| | |
| --- | --- |
| State | Fee Per $100 Borrowed |
| Rhode Island | $10 |
| Alabama, Kansas, Kentucky, South Carolina, Tennessee, and Washington | $15 |
| California | $17.65 |
| Idaho, Mississippi, and Utah | $20 |
| Delaware and Missouri | $25 |
Unfortunately, the charges don't follow the same structure in Florida, Indiana, Iowa, Louisiana, Michigan, Ohio, Oklahoma, or Texas. You'll have to use the blue slider tool in the Possible mobile app to determine your costs, as they aren't as simple as a flat fee.
That finance charge is all you'll ever have to pay for your Possible Loan, wherever you live. There are no subscription payments, late penalties, interest charges, express fees, or tips in any state.
As a result, the cost to borrow $100 through Possible Finance is pretty close to average compared to the top cash advance apps, depending on where you live. For context, that average is around $15.35.
Is Possible Finance Legit?
Possible Finance is a legitimate and well-established source of relatively affordable short-term loans. There are more than 750,000 Possible members, and the platform has lent over $400 million to its customers.
Possible Finance also receives generally positive customer reviews, with a stellar 4.8 out of 5 stars from 100K ratings on the App Store and a slightly less impressive 3.9 out of 5 stars on Google Play.
While no platform is perfect, most of the negative reviews tend to be about technical issues. Most notably, the mobile app seemed to be inaccessible for many users after a software update in 2023.
That's certainly problematic, but technical difficulties are relatively easy to resolve compared to issues stemming from dishonest practices, of which there don't seem to be any significant reports.
Besides technical problems, the only other consistent issue seems to be that it may take longer than you might like for Possible to transfer your loan proceeds and process the receipt of your repayments.
Ultimately, the Possible Loan is one of the better cash advance options. You can use it to borrow up to $500 at a competitive price and pay back your debt in multiple installments on dates you get to choose.
The Possible Card is also attractive if you don't have the cash for a secured card or the credit for an unsecured card. You could do much worse than paying $96 for a $400 revolving credit line with no interest or late fees.
Cash Advance Apps Like Possible Finance
Possible Finance is a well-rounded cash advance app with respectable borrowing limits, competitive prices, and flexible repayment terms. However, it isn't available in every state, so you may need to find an alternative.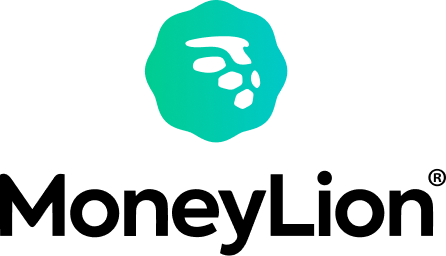 Why is MoneyLion one of our favorite cash advance apps?
Super speed - You could have up to $500 in your bank account in under 10 minutes!
No, No, No! - No credit check, no interest, no tips, no late fees
🏗️ 💳 💵 - Get the only credit builder loan that gives you up to $1,000 right away, with no hard credit check1
Here are some of the best options to consider:
PockBox: Possible Finance's borrowing limits are above average, but PockBox's are on another level. It can connect you with loan offers for as much as $2,500, which makes it ideal for more expensive emergencies. Just be aware that some of its loans will cost more than traditional cash advances.
Cleo: Possible Finance checks your credit with Clarity Services when you apply for a loan. It won't affect your FICO score, but it may prevent you from qualifying if you have a bad credit history. If you want a cash advance app with no credit check, use Cleo instead. You can get a cash advance for as much as $250, and it has an AI assistant with a fun personality that can give you financial advice in a more entertaining way.
Albert: Possible Finance offers you two great credit products but doesn't include any banking services. In contrast, Albert provides a checking account that grants you early access to your paycheck, financial analysis tools, and rewards for saving money. That's all in addition to a $250 cash advance with no direct deposit requirements.
Fortunately, there's no shortage of cash advance apps like Possible Finance. If you don't like what it has to offer or live somewhere it's unavailable, you have plenty of alternatives. Just make sure you do your due diligence before committing.
Watch: Possible Finance Review
WAIT! High overdraft fees aren't the only way your bank is costing you money.
With inflation overheating, you've probably heard that interest rates are climbing sharply. That means that for the first time in years, it's a great time to shop around for a high interest savings account.
The national average interest rate for savings accounts is currently 0.23% APY – that means that if you have $2,500 in a savings account, you'd earn just $5.76 after one year! Move those hard-earned savings to an FDIC-insured bank paying 3.50% APY and you'd earn $81.73 more!
Don't let your hard-earned savings sit there doing nothing. Check out the rates that you can earn at other banks: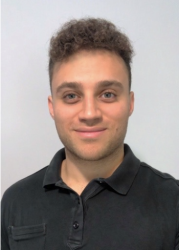 Latest posts by Nick Gallo, CPA
(see all)
When you apply for CreditBuilder Plus, MoneyLion will perform a soft credit pull to review certain financial information. This soft inquiry has no impact to your credit score and may or may not be recorded in your credit reports depending on the bureau. This is unlike a hard credit pull which affects your credit score and can appear on your credit report for two (2) years. Credit score improvement is not guaranteed. A soft credit pull will be conducted that has no impact to your credit score.