Editor's Note: Overdraft Apps provides detailed product reviews and recommendations based upon extensive research and our own hands-on testing. We may earn a referral fee when you sign up for or purchase products mentioned in this article.
Varo has made overdrafts a thing of the past, with Varo Advances up to $250 that can be used for purchases, withdrawals, transfers via Venmo or Cash App, or any way you like. With up to 30 days to pay back your Varo Advance, no interest, and a simple (low) fee structure, there is lots to love. But are there apps like Varo that are better for you? We answer that question.
What are the top features of the Varo app?
Varo is one of a growing list of cash advance apps designed to help you access quick funds when you need them. Varo Advances are the lowest cost way to borrow $100 and Varo Bank accounts have no monthly fee and no minimum balance. While Varo offers full-featured bank accounts, you can't overdraft your Varo account.
Using the Varo app, you may qualify for an instant cash advance of up to $250. Like most money-borrowing apps, you'll need to work up to this figure. As a new user, you can access a $20 cash advance with zero fees, but you'll need to jump through a few hoops to qualify, including waiting until your account is at least 30 days old and receiving at least $500 in the past month via direct deposit.
High limits can be accessed by repaying your advances on time and maintaining a healthy account balance and deposit history.
For a deep dive into Varo's cash advances, check out our full Varo Advance review.
If $20 isn't enough to get you through to payday, cover that outstanding bill, snap up concert tickets, or keep you on top of your expenses, we get it.
That's why we've rounded up the top apps like Varo. We picked these based on similar (often higher) cash advance limits, flexible repayment terms, and additional features to help you take control of your finances.
6 best cash advance apps like Varo
#1 – Cleo: $100 cash advances with sassy financial advice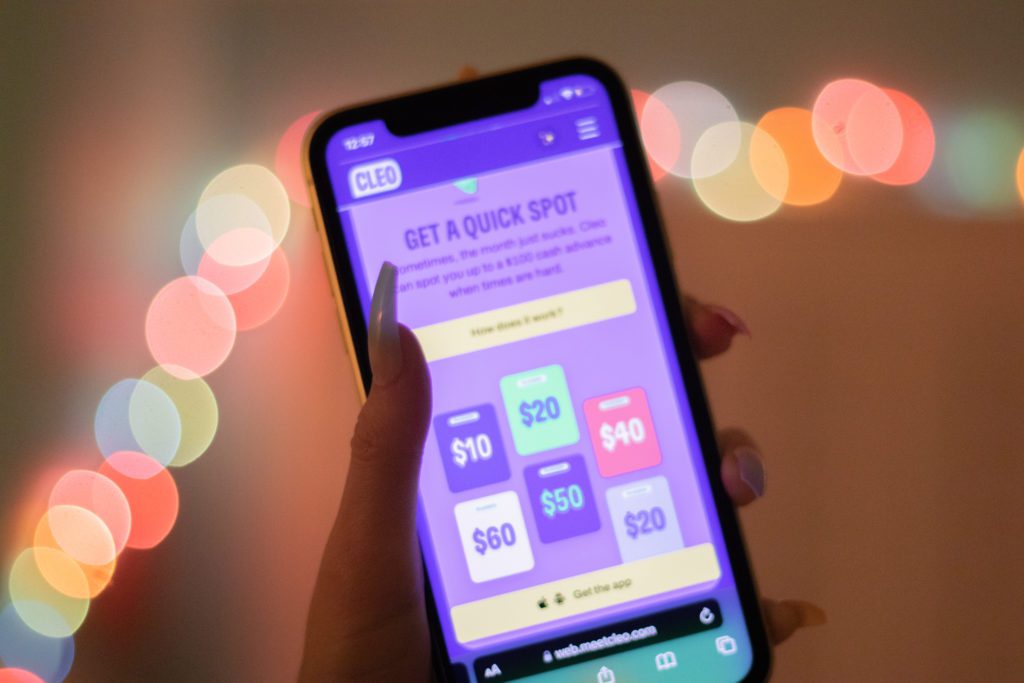 The Cleo app is revolutionizing the way Americans manage their money – with a healthy side order of sass.
As a new Cleo user you can access up to $70 immediately – which blows Varo's $20 introductory figure out of the water. On the downside, this figure maxes out at $100. 1 But if you need fast cash, Cleo can help.
As an AI-driven money app, Cleo understands that even small changes can make a huge difference in your life. So from the moment you download Cleo, it gets to work analyzing your recent spending habits and gaining insights into your financial situation. From there, Cleo's AI will provide practical tips to help you spend less so you don't need to rely on cash advances as much.
No-interest cash advances for up to $100 >>> Create a Cleo account in two minutes
#2 – Dave: Borrow up to $500 as a new user (seriously!)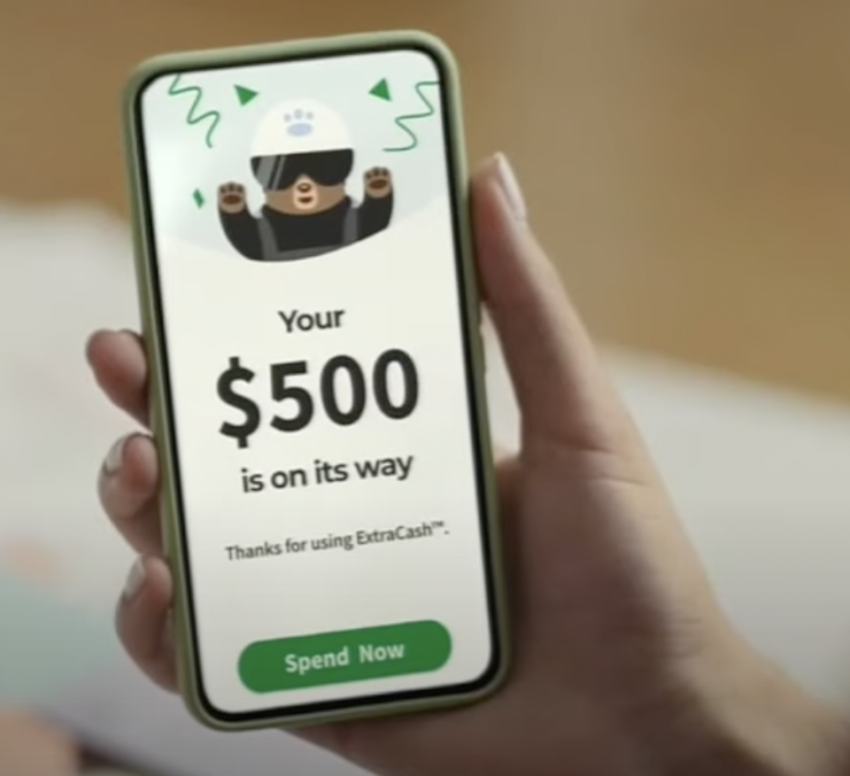 Dave is the original cash advance app that set out to help tackle the overdraft problem.
Offering a significant step up from Varo's $20 initial cash advance, Dave gives you a $500 cash advance right off the bat.
2
And the best part? You can get your money in less than 60 seconds – yep, it's that fast!
Standing out for all the right reasons (again), you can enjoy all the benefits of Dave's membership for just $1/month. Compare that to an app like Grid Money ($10 per month) or Brigit ($9.99 per month), and it's easy to see why more than 11 million users have downloaded the Dave app.
Get a cash advance for up to $500 instantly >>> Check out Dave for free
#3 – PockBox: Access up to $2,500 for larger purchases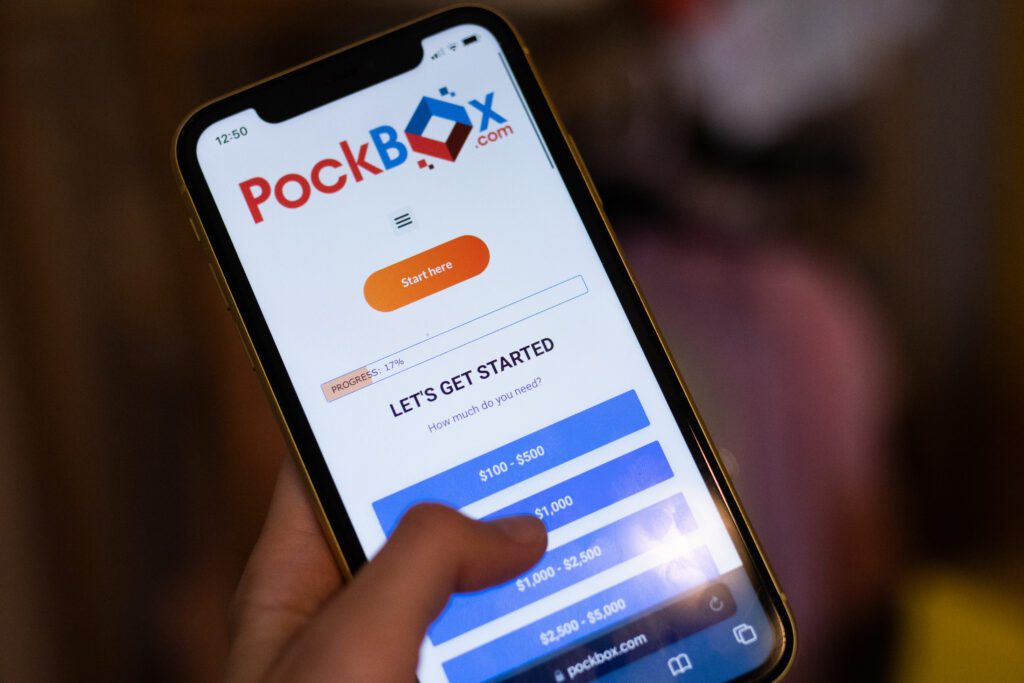 Need to borrow more than Varo's initial $20 cash advance? Or more than Dave's mammoth $500 cash advance?
PockBox can help – with up to $20,000 potentially available!
PockBox simplifies the often confusing process of finding the right lender when you require a larger loan amount. All you have to do is answer a few questions, and PockBox will connect you to loan quotes from up to 50 lenders.
There's no obligation to move forward with any quote, so you can play around and see what you're eligible for without risk.
With a mission to help 1 million Americans gain access to the credit they need, PockBox understands that not everyone has a perfect credit score. So if you're a borrower looking for a lender who can assist you, you won't be left out of the conversation.
Compare loan offers for up to $2,500 >>> Check out the free PockBox app
#4 – Albert: Up to $250 in cash advances with no fees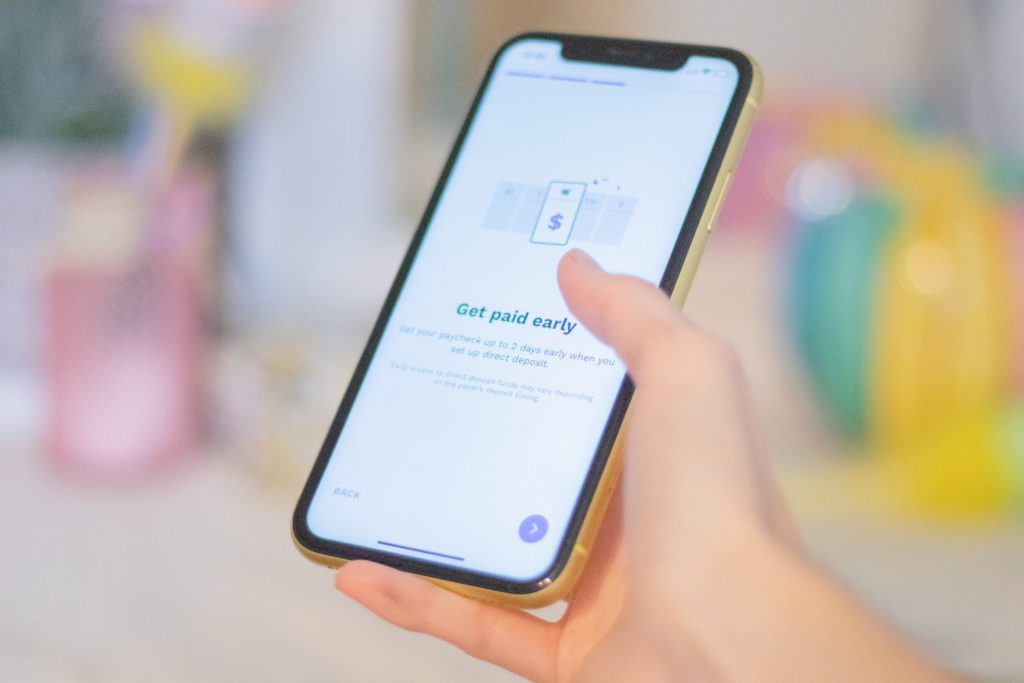 Albert offers cash advances of up to $250 without any interest or fees – known as Albert Instant. 3
Unlike some other cash advance apps, Albert doesn't perform a credit check. Instead, you give Albert permission to connect to your bank account. Albert sets your borrowing limit by analyzing your account history and activity. If you have a well-established bank account with regular deposits, you may qualify for a higher cash advance limit right from the start.
Offering extra flexibility, you can make use of Albert for up to three cash advances per pay period.
In terms of fees, you can have your Albert cash advance sent to your bank account with a small express fee. For example, you can get immediate access to a $100 advance for a fee of $6.99.
But if you're happy to wait up to 3 business days, you can skip the fee entirely. Apart from the optional express fee, borrowing from Albert will cost you nothing. The app is free to download with no interest and no subscription requirements.
Get up to $250 with no credit check >>> Download the Albert app free
#5 – MoneyLion: Low-cost cash advances up to $250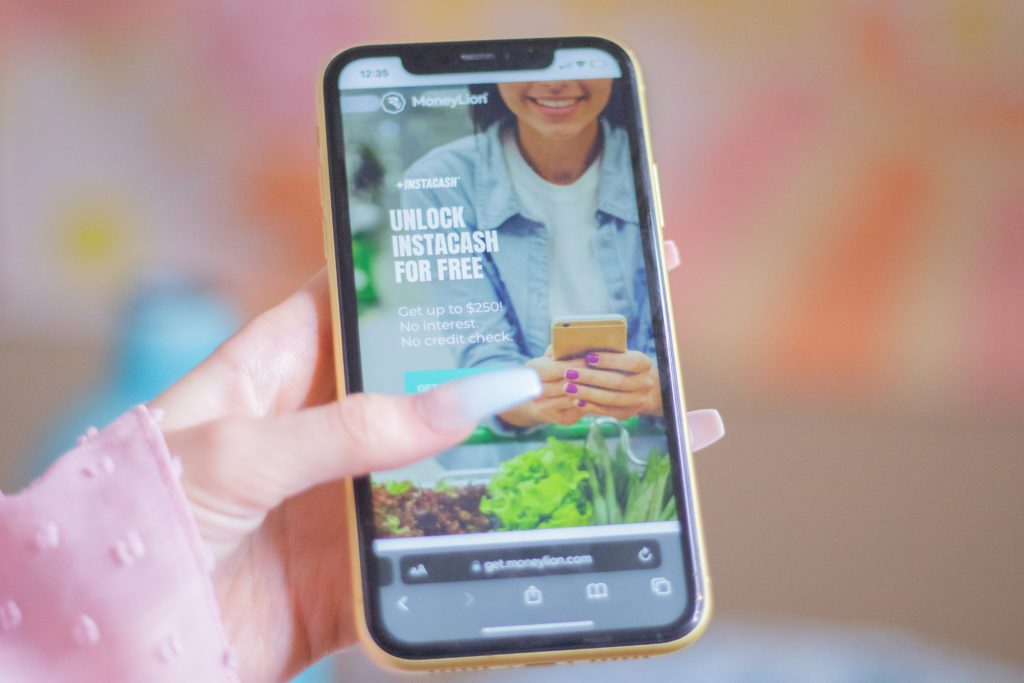 MoneyLion's Instacash feature lets you borrow up to $250 4 with no credit check to worry about, zero interest on your advance, and no monthly fees.
Simply download the MoneyLion app and tap 'Instacash'. You'll need to link your checking account to the app to qualify for 0% APR cash advances. Once this is done, you can borrow $25 immediately.
Like many of the other cash advance apps like Varo, your limit can be increased over time. If you want to borrow more from MoneyLion – which takes into account your income – you can look at your recurring deposits or move your direct deposit to a MoneyLion RoarMoney account.
There's no limit to how often you can use Instacash as long as you're within your eligible amount.
???? Overdraft Apps Tip: Looking for a higher borrowing amount? MoneyLion's Credit Builder Plus is available for $19.99 per month and gives you a host of credit-building tools including loans up to $1,000 (with competitive APRs), 0% interest cash advances, and weekly credit score updates.
Get cash advances up to $250 with no interest >>> Check out MoneyLion
#6 – B9: Get up to $500 of your wages before payday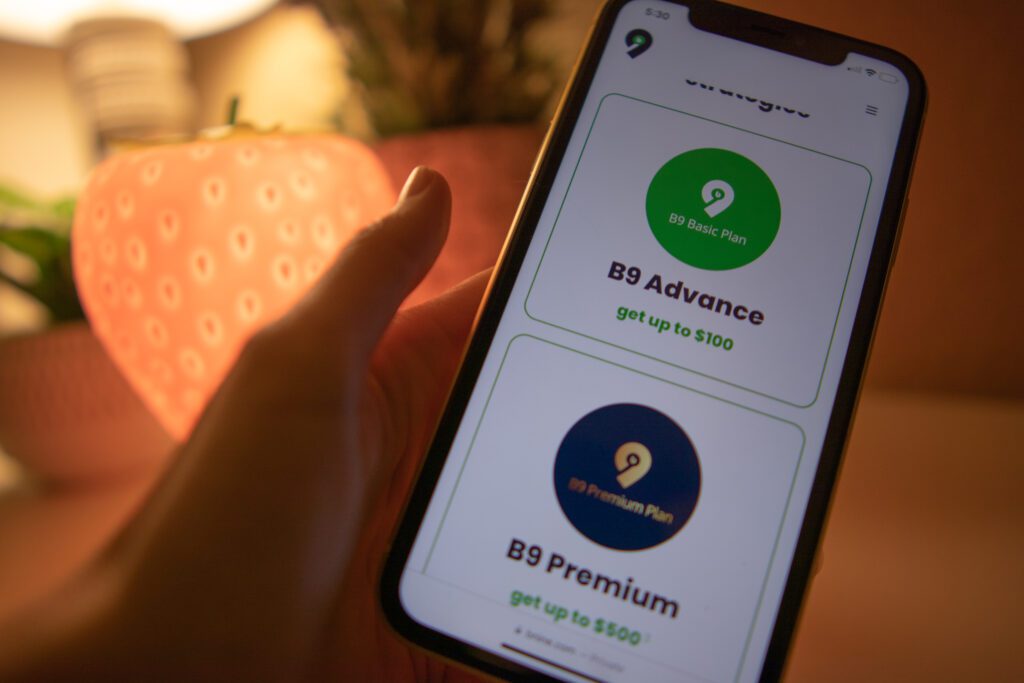 B9 can help cover cash shortfalls between now and payday with instant advances on your paycheck.
As a membership-based cash advance, B9 has just one flat fee. That means no express fees, optional tips or late fees. You'll have your choice of two membership options:5
Basic: $9.99 per month (includes cash advances up to $100)
Premium: $19.99 per month (includes cash advances up to $500)
Getting a B9 cash advance is easy. Once your employer has deposited at least one paycheck into your B9 account, you're eligible to apply! Your advance limit is determined by factors such as your B9 Account history, payroll direct deposit frequency and amount, and other considerations outlined in B9's terms of service.
Since a B9 cash advance is based on your unpaid earnings, not your credit history, you're not punished if you're building your credit score, or it's taken a hit.
Access up to $500 of your wages early >>> Check out B9
---
BEFORE YOU GO…
Check out our most popular articles:
WAIT! High overdraft fees aren't the only way your bank is costing you money.
With inflation overheating, you've probably heard that interest rates are climbing sharply. That means that for the first time in years, it's a great time to shop around for a high interest savings account.
The national average interest rate for savings accounts is currently 0.23% APY – that means that if you have $2,500 in a savings account, you'd earn just $5.76 after one year! Move those hard-earned savings to an FDIC-insured bank paying 3.50% APY and you'd earn $81.73 more!
Don't let your hard-earned savings sit there doing nothing. Check out the rates that you can earn at other banks:
Latest posts by Alexander Porter
(see all)