Editor's Note: Overdraft Apps provides detailed product reviews and recommendations based upon extensive research and our own hands-on testing. We may earn a referral fee when you sign up for or purchase products mentioned in this article.
We've broken down the overdraft policies for dozens of banks on this website, and none are as simple as Varo Bank. Varo has completely eliminated overdrafts and replaced them with an innovative product, Varo Advances, that it hopes will be friendlier on your finances.
Varo Bank overdraft limits, fees and protection
You cannot overdraft your Varo Bank account (except for a few uncommon situations where it's required by law.)
That means that if you don't have enough money in your checking account to cover a debit card purchase, ATM withdraw, bill payment, or check, the transaction will not go through. Your Varo Bank debit card won't work if you try to use it for a transaction that will push your balance below zero. Varo offered no-fee overdrafts for up to $50 until it eliminated overdrafts in 2020.
Unlike most banks, Varo has also eliminated its overdraft protection program, so there's no ability to link a savings account or credit card to your checking account and trigger automatic transfers when your account balance is about to turn negative. You can still make manual transfers between accounts, but you'll need do this before making a debit card purchase, ATM withdraw or prior to a payment being processed for the transaction to be approved.
The good news is that you won't incur any overdraft fees, and Varo Bank does not charge insufficient funds fees. You may face returned item fees and interest from the intended payee, though. And, no ability to overdraft means that you'll avoid getting caught in the negative balance trap, which can be a tough and costly cycle to break.
Varo also offers the ability to access your paycheck two days early if you receive it via a qualifying direct deposit in your Varo account.
Get up to $100 with a Varo Advance
Not being able to use your debit card when you need it is inconvenient, and can sometimes leave you in a real lurch, especially if you need to pay for gas, groceries, or other necessities.
While you can't overdraft your Varo debit card anymore, you may still be able to access the cash you need through a Varo Advance. Using the Varo app, you may qualify to receive an instant cash advance for up to $100 in your account, which you can use for purchases, withdraws, transfers via Venmo or Cash App, or any way you like.
You'll have up to 30 days to repay your Varo Advance (and any advance fees). You can pick your repayment date when you request the advance, and if you need a bit more time there are no late fees.
Varo Advances don't charge interest and the fees are a bit lower than those charged by many cash advance apps (though many of those apps let you borrow up to $250 – $500). Borrow $20 through a Varo Advance and there are no fees. Advances from $21 – $100 have a simple fee between $3 – $5, depending on the size of the advance. Varo does not ask for tips.
How much can your borrow with a Varo Advance?
You can borrow up to $100 with a Varo Advance. You don't need to apply and there is no credit check, however there are several criteria to qualify for an advance:
Your Varo Bank Account must be at least 30 days old and active, so if you're a new customer you can't get an advance right away.
You'll need to have at least $1,000 in Qualifying Direct Deposits to either your checking or savings account (or both combined) within the last 31 days.
You must have activated a Varo Bank Debit Card.
Your first advance will be limited to $20 ????, but it's free ????.
You can only have one Varo Advance outstanding at a time, so you'll need to repay this one before you're eligible for another. To continue to receive advances, you'll need to receive direct deposits of at least $1,000 over the past 31 days to your Varo checking or savings account, and neither account can be overdrawn, suspended, or closed.
You can see how much you're eligible for at any time in the Varo app. Your eligibility for a $20 advance is updated daily, and Varo reviews your qualifications for larger amounts monthly. You'll need to repay your advances on time to continue to access them.
What are cash advance apps that work with Varo?
Unlike many financial financial apps that offer banking services through a partner bank, Varo is a FDIC-insured bank. It was the first digital-only bank in America to receive a bank charter and has grown rapidly by offering innovative products with low or no fees. (Other digital banking apps, such as Oxygen and Chime, offer services via a partner pank.)
However, when your account balance is getting low, Varo doesn't provide many options to access extra cash. With no overdrafts and advances capped at just $100 (and as low as $20 for some customers), you may want some extra options quick cash options on your phone that work with Varo so you can find additional funds when you need them.  Here are some leading cash advance apps like Varo that can give your account some extra spending power: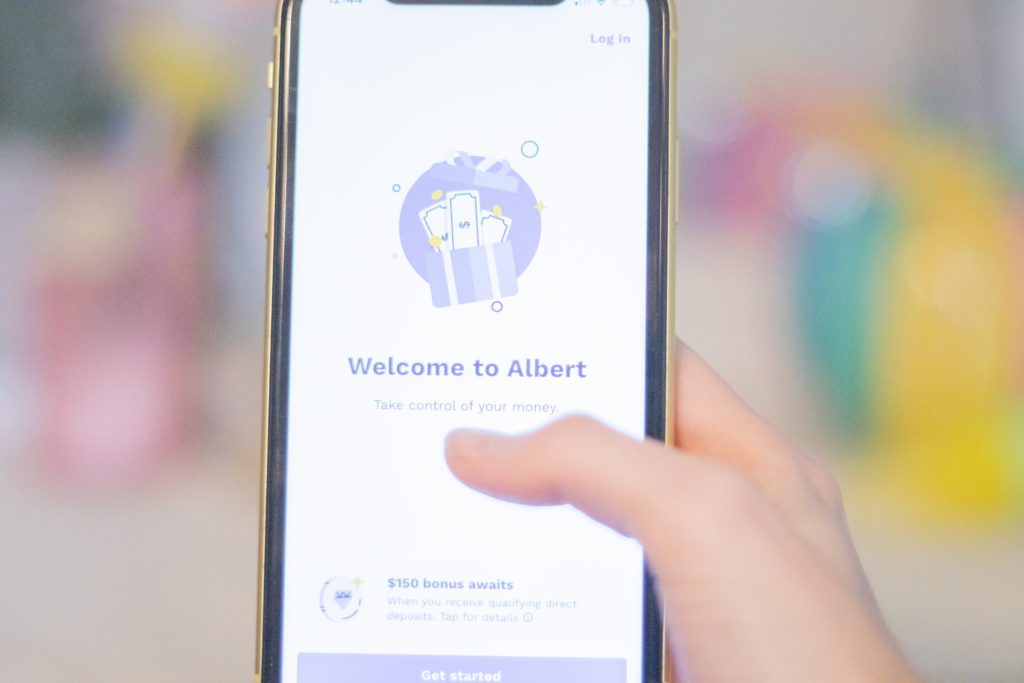 Albert offers cash advances for up to $250, with no interest or subscription required.1 You can request money with just a few taps in the app, and have it sent you your Varo debit card within minutes for a $6.99 express fee. Plan in advance, and you can have the funds sent to your Varo account in three business day with no fees.
There is no credit check and Albert doesn't require you to move your direct deposit. You can qualify for up to three cash advances per pay period. Albert schedules your automatic repayment on the date of your next paycheck, but you can easily move it with no late fees.
The Albert app is free to download and also gives you a great set of tools to help you manage your money, better understand your spending, and achieve your savings goals.
No interest cash advances for up to $250 >>> Get the Albert app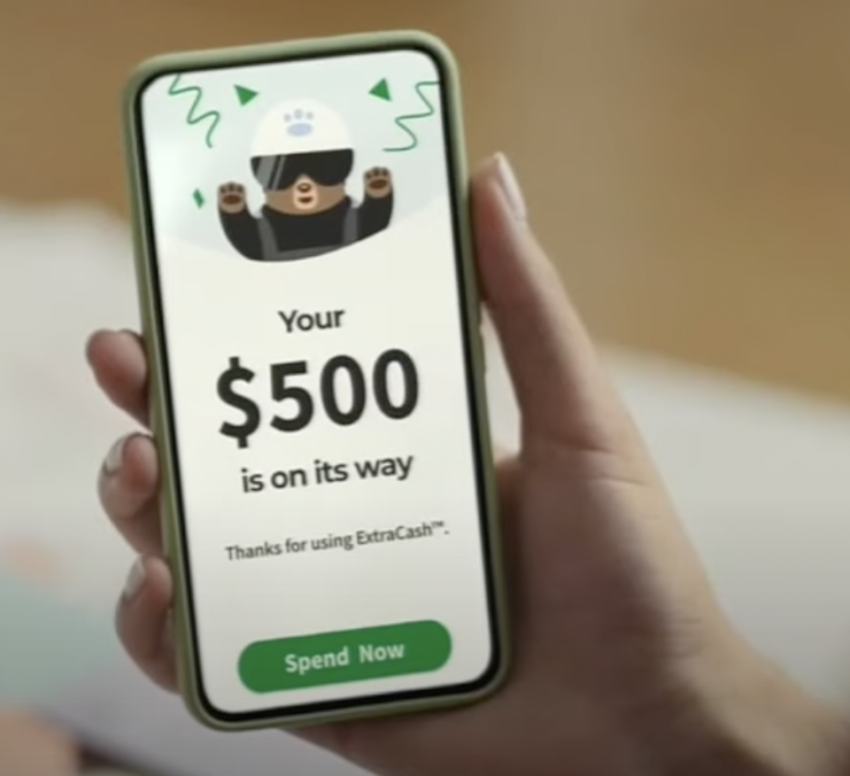 Dave is the original low-fee cash advance app, and you can qualify for a Dave cash advance for up to $5002. You can request a Dave cash advance as soon as you sign up. Dave has no separate limit for first-time advances, you may qualify for a larger cash advance on your initial request with Dave than you would with Varo or other apps. There is no credit check.
Dave will send your cash to your Varo account in minutes for an express fee of $2.99 – $13.99, depending on the size of the advance. Accessing your cash via a Dave debit card carries slightly lower fees, or you can have it moved to your Varo account in three banking days with no express fee.
Your Dave advance will be automatically repaid when you receive your next paycheck, but if you happen to need some extra time, Dave charges no late fees. You can borrow again once your advance has been repaid.
Get a cash advance for up to $500 instantly >>> Check out Dave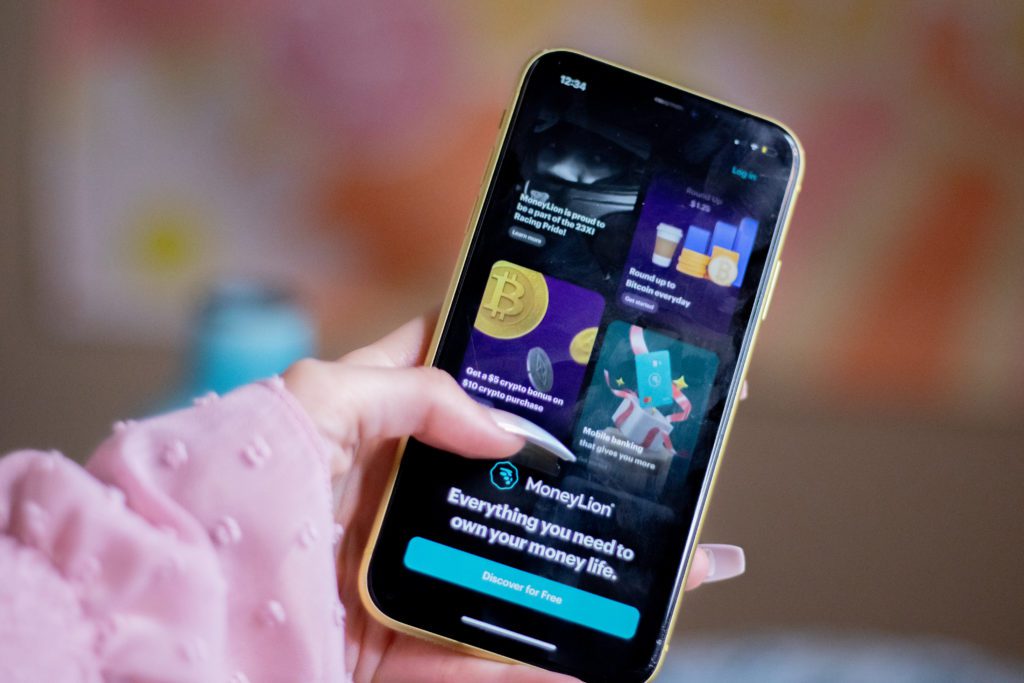 With MoneyLion Instacash, you can quickly borrow up to $250. There is no credit check, no interest, and no monthly fee.
Download and quickly setup the MoneyLion app and you'll be instantly eligible for a $25 cash advance. Link MoneyLion to your Varo account, and your direct deposit history could quickly qualify you for a limit as high as $250. You can get as many MoneyLion cash advances as you like, up to your eligible amount.
MoneyLion will send your your cash to your Varo account in 48 hours for free. If you need it faster, you have it almost instantly with a $4.99 fee to have it sent to your Varo account or a $3.99 fee to have it deposited into your MoneyLion RoarMoney account, which you can access via a MoneyLion debit card.
Cash advances are just one part of the full-featured MoneyLion app, which also includes convenient tools for digital banking, credit building loans, budgeting and financial tracking, and rewards.
Get cash advances up to $250 with no interest >>> Check out MoneyLion
Latest posts by Mitchel Harad
(see all)
Download the Albert app to see if you qualify. Repay the advance with your next paycheck. Fees may apply. Advance amounts based on qualification and may vary. Albert is not a bank. Banking services provided by Sutton Bank, Member FDIC.
ExtraCash™ is a DDA account with overdraft utility that is subject to eligibility requirements. Taking an ExtraCash™ advance will make your account balance negative. Express delivery fees apply to instant transfers. See the Extra Cash Account Agreement for more details.