Editor's Note: Overdraft Apps provides detailed product reviews and recommendations based upon extensive research and our own hands-on testing. We may earn a referral fee when you sign up for or purchase products mentioned in this article.
The Albert app makes it easy to access some extra cash when you need it, with no interest, no fee cash advances for up to $2501. There is no credit check and you don't (necessarily) need to move your direct deposit. Albert also offers a great set of tools to help you track your spending, create a budget and hit your savings goals. And, it can give you highly personalized financial advice in a unique way in this age of apps – by connecting you with real human financial experts. Read on for full details in our Albert app review.
Don't need to read on? >>> Get started with Albert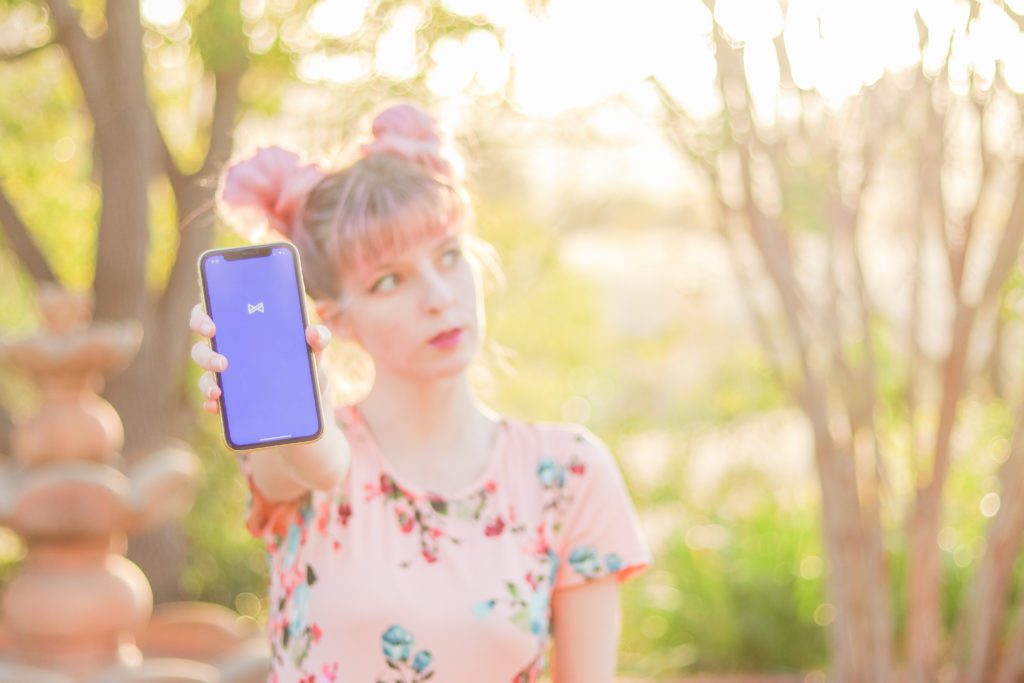 Spend, save, borrow, and invest with Albert
Albert is a financial Swiss Army Knife that gives you access to banking services, financial planning and cash advances in a single app. The Albert app is free to download, and so are many of its best features.
You can create an Albert Cash bank account2 with no account fee or minimum balance requirement. Plus, you'll get an Albert debit Mastercard, which you can use for purchases or to withdraw cash at 55,000 with at 55,000 in-network ATMs.
There are several benefits to setting up an Albert Cash account and moving your direct deposit to Albert. You can access your paycheck two days early and get nearly instant access to Albert cash advances. (Cash advances can be directed to your regular bank account, but you'll have to choose between a three day wait or paying an express fee.) You can make unlimited transfers between Albert and your bank account, with no fees.
Albert can also setup automated savings contributions with an Albert Cash account for Genius subscribers. Albert analyzes your income and spending, finding extra dollars to save automatically, or you can setup regular contributions to help hit your savings goals. Albert pays small annual bonuses on your savings (the regular interest rate is just 0.10%), and you can take advantage of cash back offers on your debit card that can earn you a few bucks here and there, too. If you're ready to move beyond a savings account, Albert also offers automated investing in stocks and funds; you can start investing as little as $1.
How much can you borrow with an Albert cash advance?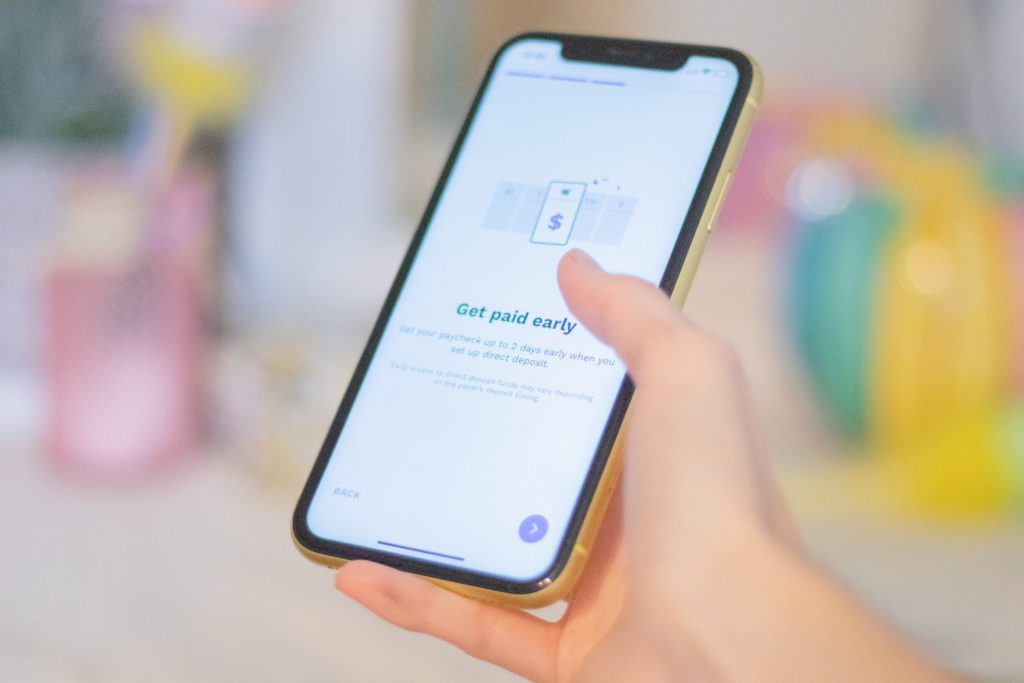 Through the app, you can quickly request an Albert cash advance for up to $250, which it calls Albert Instant3. You can borrow up to three Albert cash advances per pay period, though you must repay your outstanding loan before receiving another. Albert sets your cash advance limit by looking at several factors, including the age of your bank account, and your direct deposit and spending history. There are no credit checks for Albert Instant cash advances. You don't need to purchase a subscription or move your direct deposit to Albert to qualify for a cash advance.
There is no interest and no fee on Albert's cash advances. You can have your funds sent to your linked bank account or set up an Albert Cash account and access them via your Albert debit card. You can request a cash advance directly from the app with just a few taps, and usually receive your funds in less than ten minutes. If you direct your cash advance to your linked bank account, there is a $6.99 fee for an instant transfer, otherwise you'll receive your cash in 2 – 3 days.
Albert will generally set your repayment to automatically occur on the date of your next paycheck, though you can change this date to be earlier or later. If you're unable to repay your Albert cash advance, you won't be able to borrow any additional money until your advance is repaid in full. There are no late fees. If your repayment is past due by more than 15 days, your cash advance privileges may be suspended for an additional 30 – 90 days following repayment. Albert does not utilize debt collectors or report unpaid loans to credit bureaus if you fail to your repay your cash advance.
No-interest, No-fee cash advances for up to $250 >>> Create an Albert account in two minutes
How does the Albert app work?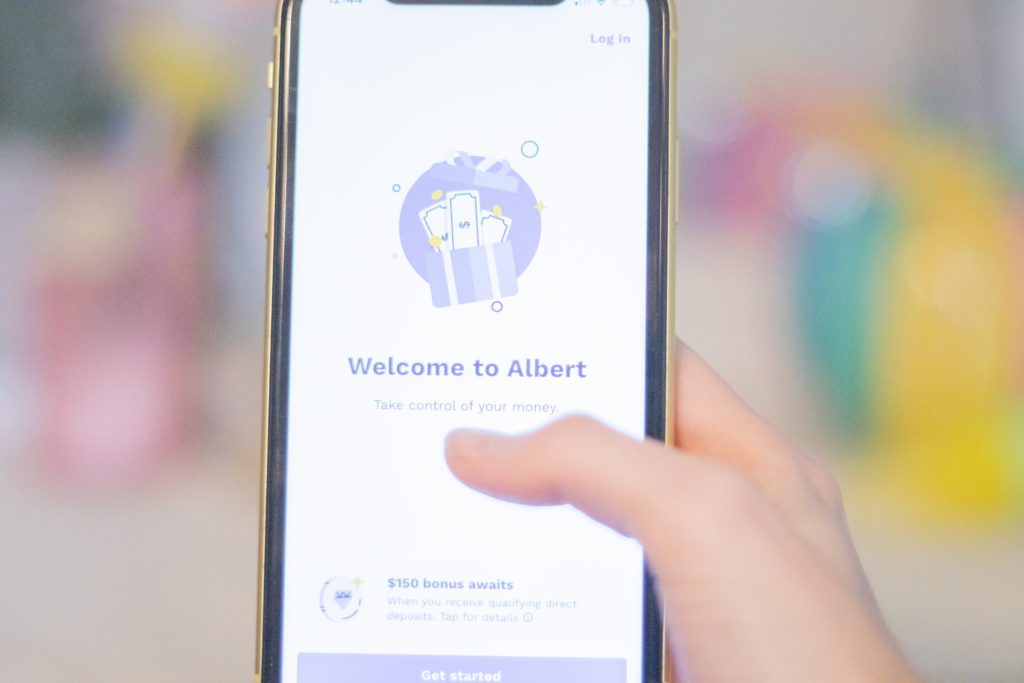 Albert pulls in and analyzes your bank transaction data to help give you a clear, actionable picture of where your money is going. The free version of the app gives you some great tools to enable you to better manage your money, and for just a few dollars per month (after a free trial) you can upgrade to the Genius service for help and advice from real humans on a surprising range of money questions.
Here's how Albert can help you get a better handle on your finances:
Get all of your money stats in a single place. Albert automatically organizes and analyzes all of the transactions that go through your bank account to help you see where you money is coming from and going to. It helps track your recent bills, spending, and savings across all accounts and can send you useful alerts to potential overdraft fees, unusual transactions, and big swings in the bills that you owe.
Find hidden savings on your bills. Albert reviews your bills for potential savings on a regular basis. Through a partnership with Billshark, Albert can negotiate better rates for services like internet, phone, cable, and security. Albert also flags recurring charges to help you identify subscriptions that you may no longer be using and alerts you to pesky monthly and overdraft fees that you may not realize you've been paying.
Get money advice from real humans. Technology is great, and Albert offers some easy, yet powerful tools to help you understand and manage your money. But, sometimes you have questions that Google can't provide clear and trustworthy answer to. That's where Albert's Geniuses may be able to help. They're real people, available to answer your financial questions seven days a week via the app or text message, for a small monthly fee. Geniuses can help with a wide range of questions on budgeting, what you can afford to spend on major purchases (like rent or a house), strategies for paying off debt, how to build an emergency fund, investing basics, and more. You'll get a 30 day free trial of Albert Genius when you create a new account!
Spend less, save more >>> Check out what Albert thinks of your finances
Can you overdraft an Albert debit card?
Albert does not offer overdraft protection, so you cannot overdraft your Albert card for purchases or ATM withdrawals. While this prevents you from incurring unwanted overdraft fees, it means your Albert card is unusable when your balance is low and can lead to some unpleasant surprises if you intend to use your card to pay for a meal or purchase. Other apps like Chime, Cleo or MoneyLion give you convenient instant access to $100 and up to $200 or more in overdraft privileges.)
If you're facing a cash shortfall, you can tap Albert for a no interest cash advance of up $250. Albert boasts that the funds will usually be accessible via your Albert card in under ten minutes, but this does require you to plan ahead.
Part of Albert's mission is to help consumers avoid costly bank overdraft fees, and so one of the last things that Albert wants to do is cause an overdraft at your bank. If an automated withdrawal from your bank account to your Albert Savings account, payment of your Genius subscription, or repayment of a cash advance overdrafts your bank account, Albert will reimburse you for the overdraft fee. You can receive a maximum of two overdraft reimbursements from Albert; manual transfers or cash advance repayments are not eligible for overdraft fee reimbursement.
Struggling with poor credit? Find out how to boost your credit AND access fast cash…
Get an Albert app free trial
Albert is free to download and you can access many of Albert's features – including Albert Instant cash advances – at not charge. No subscription or credit card number is required to qualify for Albert's $150 signup bonus.
You will need to subscribe to Albert Genius to access automatic savings and the tools and advice from Albert Genius, where you can connect with real humans for help with spending, budgeting and financial questions. Genius has a 'pick your own price model' where you get to decide what it's worth you, ranging from $6 – $16 per month. Albert recommends that you pay $9 per month for this service, but paying just $6 won't impact the service you receive or your Albert cash advance limit.
You can see if Genius is worthwhile with a one month free trial, with no credit card required. It's available directly in the app, so you don't need to hunt for any coupons or promo codes.
Albert makes it easy to cancel your free trial or subscription. Simply text the phrase "CANCEL GENIUS" to 63937. Do note that deleting the app from your phone does not cancel your Albert Genius subscription; you need to send a text message (and receive confirmation) from Albert customer service.
Can you trust the Albert app?
Sharing all of your financial information – and access to your bank account – with an app can be a scary proposition. Be confident that Albert uses bank-grade security to help keep your money and financial information safe.
When you link Albert to your bank account, it connects via Plaid, the premier company in building 'pipes' for financial technology apps. Plaid not only makes it super-simple for you to link your bank account to Albert, it also protects your financial information by securely encrypting it as it moves from your bank to Albert. Additionally, Albert doesn't store your bank login information anywhere, so you don't need to worry about hackers stealing it in a data breach.
Albert was founded in 2016 and boasts more than 5 million customers. The company has raised $175 million in funding from some blue chip names in venture capital, including Google's investment fund (Capital G) and General Atlantic.
Like many popular cash advance apps, Albert is not a bank. Its banking services are provided through a partnership with Sutton Bank, which is a member of the FDIC, meaning your funds in an Albert Savings account are insured for up to $250,000.
Of course, it can pay to shop around too. Here are several apps like Albert you may want to check out.
$250 no interest overdrafts >>> Sign up with Albert now
Watch our Albert cash advance app review
WAIT! High overdraft fees aren't the only way your bank is costing you money.
With inflation overheating, you've probably heard that interest rates are climbing sharply. That means that for the first time in years, it's a great time to shop around for a high interest savings account.
The national average interest rate for savings accounts is currently 0.23% APY – that means that if you have $2,500 in a savings account, you'd earn just $5.76 after one year! Move those hard-earned savings to an FDIC-insured bank paying 3.50% APY and you'd earn $81.73 more!
Don't let your hard-earned savings sit there doing nothing. Check out the rates that you can earn at other banks:
Latest posts by Mitchel Harad
(see all)
Download to see if you qualify. Repay the advance with your next paycheck. Fees may apply. Advance amounts based on qualification and may vary. Albert is not a bank. Banking services provided by Sutton Bank, Member FDIC.