Editor's Note: Overdraft Apps provides detailed product reviews and recommendations based upon extensive research and our own hands-on testing. We may earn a referral fee when you sign up for or purchase products mentioned in this article.
Life with low (or no) credit puts obstacles in your way. Poor credit means you probably can't qualify for most credit cards or loans. You'll also be forced to pay painfully high rates and fees on the few products you are approved for. While there's no magic bullet for establishing or improving your credit, a credit builder loan can significantly boost your score in a few months. Many charge affordable rates, can help you build up some savings, and can even give you access to some money upfront.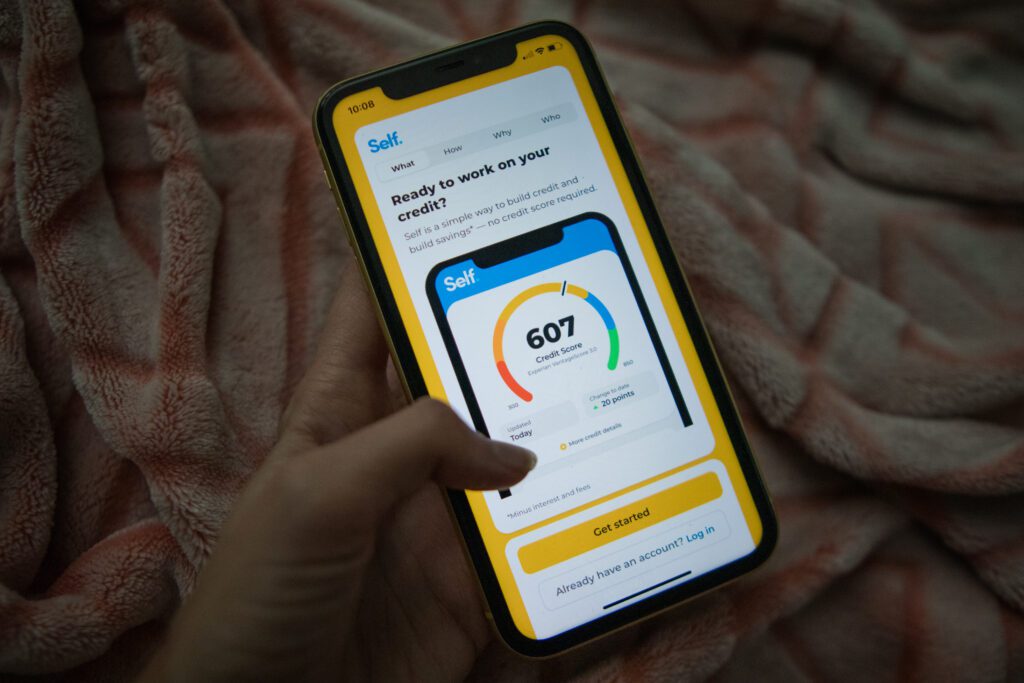 Your credit score doesn't just help determine your eligibility for a credit card or loan.
It also influences the interest rate and fees you'll be charged, how much you can borrow, and how long you have to pay it back.
Frustrating, right?
Roughly 1 in 3 Americans has a low credit score (often called subprime). This means they'll qualify for fewer loan options and receive less favorable rates and terms than prime borrowers. 26 million Americans have no credit score. This makes it next to impossible for them to obtain a credit card, auto loan or many other forms of financing.
A poor credit score could even stand in your way when you want to rent an apartment, apply for a job, or need auto insurance!
This guide will discuss a popular and often effective option for improving or establishing your credit score – Credit Builder Loans.
Whether you're building or rebuilding your credit, these small loans may be suitable for you, so read on to learn about your credit builder loan options, the top plans on the market and the best ways to apply.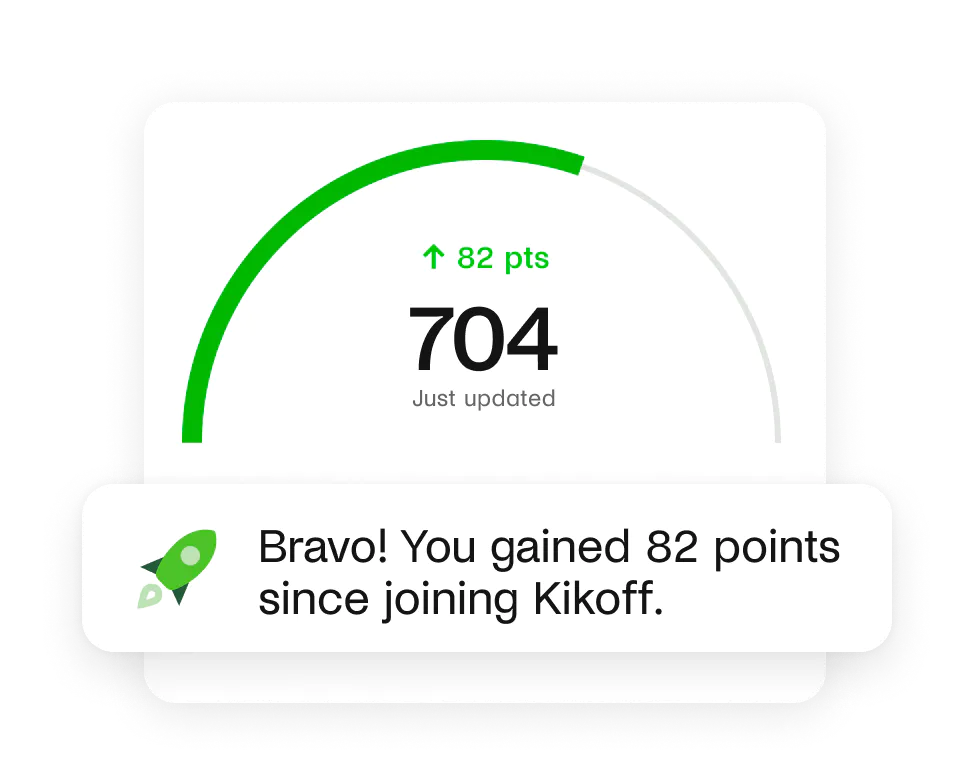 Kikoff Credit can help you build your credit with no credit check and no costly long term commitment.
On average, Kikoff customers with credit scores under 600 increase their credit scores by 58 points, with consistent on-time payments during the account lifetime. Many Kikoff customers have been able to qualify for better car loans, mortgages, credit cards, personal loans, and more.1
Kickoff has helped over 1 million people build credit and costs just $5/month!
What we'll cover:
What is the cost of bad credit?
In a few words – high rates, extra fees and frustrating obstacles to overcome.
According to the Consumer Federation of America, "low credit scores can cost consumers hundreds, and sometimes thousands, of dollars a year in higher loan and service costs".
Your credit score is essentially a measure of the risk you present as a borrower. The lower your credit score, the fewer loans and credit cards you'll qualify for, and the higher rates and fees you'll have to pay for those who approve you.
Outside of higher interest rates, there are other ways a poor credit score can have expensive repercussions:
Landlords may deny your rental application
Utility companies may require a deposit for new services
You can be turned down for a job that you're otherwise qualified for
You can be locked out of those lucrative credit card offers, such as cashback rewards, sign-up bonuses worth hundreds of dollars and 0% interest rates
The stress and anxiety you feel when you apply for financing, and the embarrassment of finding out that you've been declined
Even if you haven't run into any of these problems yet, the costs of bad credit are only invisible to a point. You can still go about your life and blend in like everyone else. But when it comes time to apply for a credit card, car loan or mortgage, bad credit can make things much more expensive for you – if you even qualify!
Borrowers with excellent credit can quickly qualify for a $15,000 personal loan with a rate well below 10% APR and years to repay it. But for those with a lower credit score, such as in the 580 – 620 range, you'll most likely be offered just a few thousand dollars at a costly 30% – 36% APR rate – if you qualify at all.
Looking for a credit card? Once again, your options will be limited. If you're lucky enough to qualify for an unsecured card, you'll likely face a small credit line with hefty interest rates and fees. More likely, you'll be limited to high-fee secured credit cards or prepaid debit cards, where you'll need to pay a deposit upfront and have limited spending power.
Life gets harder with bad credit. But enough doom and gloom. Millions of Americans are dealing with less than stellar credit histories. But the path to good credit might be simpler than you think.
What is a credit builder loan?
Credit builder loans are specifically designed to help you build up a positive history of on-time loan payments, which is one of the biggest factors in your credit score.
Unlike a traditional loan, where you receive funds at the start of the loan and then pay it back over time, credit builder loans flip the script. You'll choose a fixed monthly payment amount and loan term, usually one to three years. Your payments are held in a 'locked' savings account, minus the interest and fees due to the lender. Once your loan is paid off, the savings account is unlocked, and the balance is yours. You're setting aside some savings while working on improving your credit score.
Your payments are reported to the major credit bureaus (Equifax, Experian and Transunion). This can often increase your credit score by 50 points or more after several months – provided they are on-time. If you don't have a credit file (generally because you are a young adult or an immigrant), a credit builder loan can help you establish a credit score in about six months, sometimes in the fair-to-good range!
Since credit builder loans are for consumers with poor credit or no credit history, they are designed so that nearly anyone can qualify. Don't stress about a credit check, as most providers don't perform a hard credit check to see what you qualify for.
Most credit builder loans, have low monthly or biweekly payments, often under $100. Many lenders offer a variety of payment plans – one as low as just $10/month – so you can find the option that best fits your budget. (If you need an even smaller price tag, Kikoff Credit offers an innovative credit builder account that costs just $5/month!) Rates and fees are generally a fraction of what you'd pay on other products for borrowers with shaky credit.
Many credit builder loans now have features that can help you access some credit or cash along the way. For example, by providing you with some of your loan proceeds upfront, automatically qualifying for a credit card after making a certain number of on-time payments, or access to 0% APR cash advances. Nearly all products include features to help you track and monitor your credit score.
How do credit builder loans work?
When you apply for a credit builder loan, you'll generally pick the payment amount and loan term that best fits your budget. Some lenders will let you select between monthly or biweekly payments.
With all the lenders we recommend, you can view your rate online in just a few minutes without a hard credit check than can impact your credit score. Once you're ready to move forward, here's how a credit builder plan generally works:
Here's how a credit builder loan can work:
Your lender sets aside the money: This is typically done in a savings account between $300 and $1,000. Depending on the account and the lender, this loan may earn interest.
You pay the lender in monthly installments: You make payments towards the loan (with interest) in installments, typically over 6 to 24 months.
Your lender reports payments to the credit bureaus: Details of your payments are reported to at least one of the three major credit bureaus each month. Just a few months of on-time payments can significantly bump your credit score!
You get your money at the end of the loan term: Once you've repaid your loan in full, you get access to the money, less interest and fees!
If you have poor credit or are a young adult just starting your financial journey, a credit builder loan can help you establish or improve your credit. A credit builder loan may also diversify the types of credit that you have. This can also help lift your credit score.
With most credit builder loans, you can cancel any time and receive your accumulated savings, less interest and fees. Cancelling can make a credit builder more expensive since more of your early payments go towards interest but can be a better option than skipping payments, which can worsen your credit score.
| Pros | Cons |
| --- | --- |
| ✔ Improve your credit score | ✘ You pay interest |
| ✔ Save money while building credit | ✘ Ties up funds until your loan is paid |
| ✔ Cancel at any time to get your accumulated savings | ✘ Your credit score could go down |
Should I get a credit builder loan?
A credit builder loan can help you whether you're just starting your credit-building journey or have driven your credit score off a cliff and want to claw your way back. But that doesn't mean everyone should rush out and download credit-building apps. Still, if you recognize yourself in any of the following scenarios, a credit builder loan may be perfect for you:
I have a very low credit score
I want to re-establish my credit after bankruptcy
I don't have a credit history (e.g. young adults and immigrants)
I can afford to pay the monthly repayments (including interest)
Credit builder loans are not overnight cures for bad credit. These loans won't help your score if you can't keep up with the payments or miss payments on other loans or credit cards.
Credit builder loans are NOT recommended for people with a solid credit score as they can reduce a high score in some scenarios.
How much can a credit builder loan help your credit score?
A credit builder loan could help you increase your score by 40 – 50 points in just a few months. A 2020 Consumer Finance Protection Agency study found credit builder loans helped generate a 60-point credit score increase for people without existing debt!
Don't have a credit score? A credit builder loan can often help you to establish one within six months. Credit builder loans boost your credit score by reporting your on-time payments to the three major credit bureaus. Your payment track record is your credit score's most heavily weighted component. This is why sticking with your payment plan can greatly impact you.
Here's a look at the typical credit score increases reported by the largest credit builder providers:
Importantly, if you make late payments or miss payments on your credit builder loan, these are also reported to credit bureaus and can damage your score. Most loans have an automatic repayment feature to help you avoid late payments. You can also cancel most credit builder loans (and get your accumulated savings returned to you) if you cannot keep up with regular on-time payments.
Credit builder loans with money upfront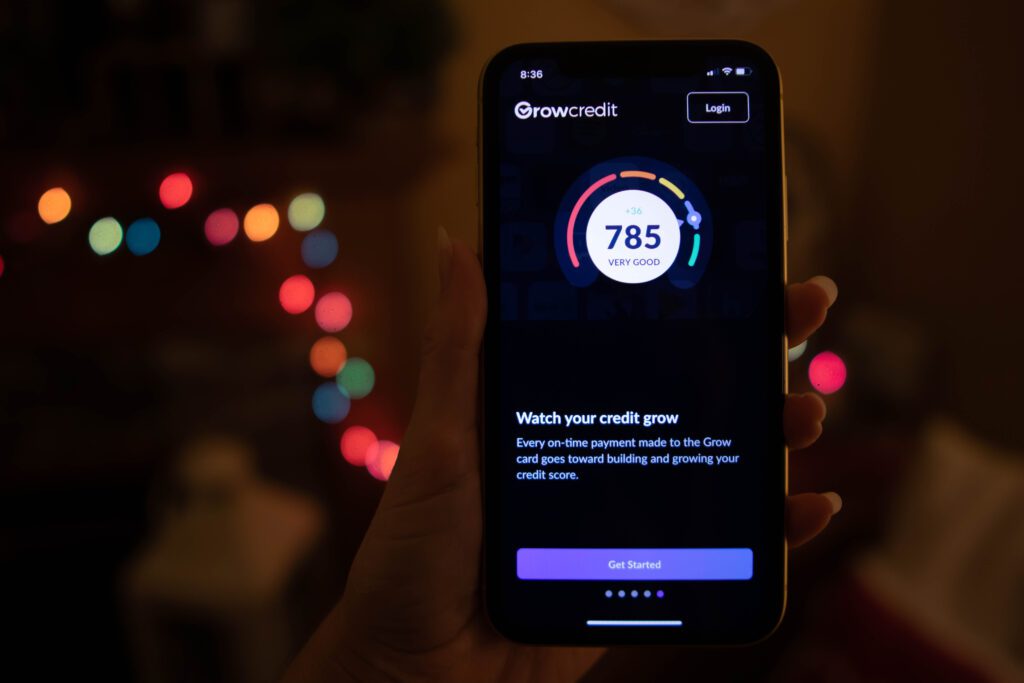 While a stronger credit score and bigger savings balance are amazing benefits of a credit builder, they don't do anything to put money in your pocket today. Fortunately, several innovative credit builder loans give you some money upfront.
For example:
SeedFi Borrow and Grow. Gives you immediate access to some of the money at the start of your credit builder plan. Loans range from $300 to $4,000.
MoneyLion Credit Builder Plus. Provides access to up to several hundred dollars right away. You can also qualify for 0% APR cash advances for up to $300 whenever you need them.
Self Financial. Automatically approves you for the Self Visa® Credit Card once you've made three on-time payments, have $100 in savings progress in your active Credit Builder account and your account is in good standing.10
Grow Credit. Get started with the Grow Credit Mastercard with a $17 spending limit that you can use to pay for subscription services like Netflix and Spotify. $17 isn't much, but since you're using it for things you're already paying for, it won't squeeze your budget. Grow Credit even offers a free account with no interest and no fees, and expand your spending limit to $130 with six on-time monthly payments.
Best credit builder loans compared
Until recently, credit builder loans were only available from small, local credit unions – but times have changed. Apps like Self now offer plans nationwide, with fast, easy and online applications to help you save time and money. Here are some top plans to consider:
Self Credit Builder Accounts – build credit and your savings
Self customers see their credit score increase by an average of 32 points! Individual results vary, of course. People with low credit scores tended to see the biggest improvements.
Self's Credit Builder Account11 works in the reverse order of a traditional personal loan or installment loan. Instead of getting your proceeds at the start of the term and then paying down a balance with regular monthly payments, with a Credit Builder Account you'll receive your money back after making all of your payments, minus a reasonable interest rate and administrative fee. Several Self plans cost less than $100!
That's right, you get most of the money you paid towards your Self plan returned to you after your final payment, so you're building up some savings while you work on improving your credit score! And if you ever find yourself unable to keep up with the payments or just aren't satisfied, you can cancel your Self plan at any time and get your accumulated savings returned to you, minus interest and fees.
When you setup your Self account, you'll select the monthly payment amount and plan length that works best for you, with options between $25 – $150 for 12 – 24 months. As you make your on-time monthly payments, Self reports them to the three major credit bureaus (Equifax, Experian and Transunion).
Here are the four credit builder plans you can choose from:
For example, if you choose the Self Credit Builder Account with a $48 monthly payment for 12 months, you'll make $576 in total payments and receive back $539 upon completion of your plan. Self's interest cost and $9 upfront admin fee will total $46, which is a 15.65% APR – that's less than half of the APR charged on most personal loans for borrowers with fair credit.
You can also qualify for a Self Visa® Credit Card in as little as three months, with a credit line that can grow to up to $3,000!
Pick your own affordable Credit Builder Account >>> Check out Self
MoneyLion Credit Builder Plus – Some money now plus on-demand cash advances
MoneyLion is best known for its 0% cash advances. Its Credit Builder Plus gives you access to up to $300 whenever you need it, plus some money upfront on your credit builder loan.
Credit Builder Plus offers loans for up to $1,000 . You'll get a portion in cash now and the rest upon completion of your plan.
Rates range from 5.99% to 29.99%. You'll also need to pay a hefty $19.99 monthly fee to participate in Credit Builder Plus. However, this does cover a few additional small benefits, such as higher limits on 0% cash advances. MoneyLion will reduce or eliminate this fee If you obtain a MoneyLion debit card to pay for purchases and login into your MoneyLion account regularly.
More than half of MoneyLion Credit Builder Plus customers see their credit score increase by more than 42 points just 60 days after opening their account.
With Credit Builder Plus, you can access up to $300 in cash advances with no interest or fees – 0% APR. To qualify, you need to receive a regular paycheck or government benefits payment. You'll also need to link your bank's checking account to MoneyLion.
There are no mandatory fees for MoneyLion's cash advances (InstaCash). The two optional fees are a small express fee to transfer your funds within a few minutes (versus 12 hours or more on the free plan) and an optional cash tip for the service.
Get funds while you save and build credit >>> Check out MoneyLion Credit Builder Plus
Chime – no annual fees, interest or credit history requirements
Chime's Credit Builder Visa Credit Card can help you build a healthy credit history – you can achieve a 30 point score increase just by making and paying for everyday purchases.12
Like traditional secured credit cards, Chime's Credit Builder Card stands out with $0 in annual fees, no interest, no credit check, and no minimum security deposit. You set money aside by transferring how much you want into the Credit Builder secured account. Use your card anywhere Visa is accepted to buy gas, groceries, clothes, whatever you like! The money you moved automatically pays your monthly balance on time, which is reported to the major credit bureaus so you can build your credit score effortlessly!
APR: 0%
Maximum Loan: N/A
Repayments: You decide how much to spend on your card
Help build credit with everyday purchases >>> Check Out Chime
Credit Strong – build credit and savings with no credit checks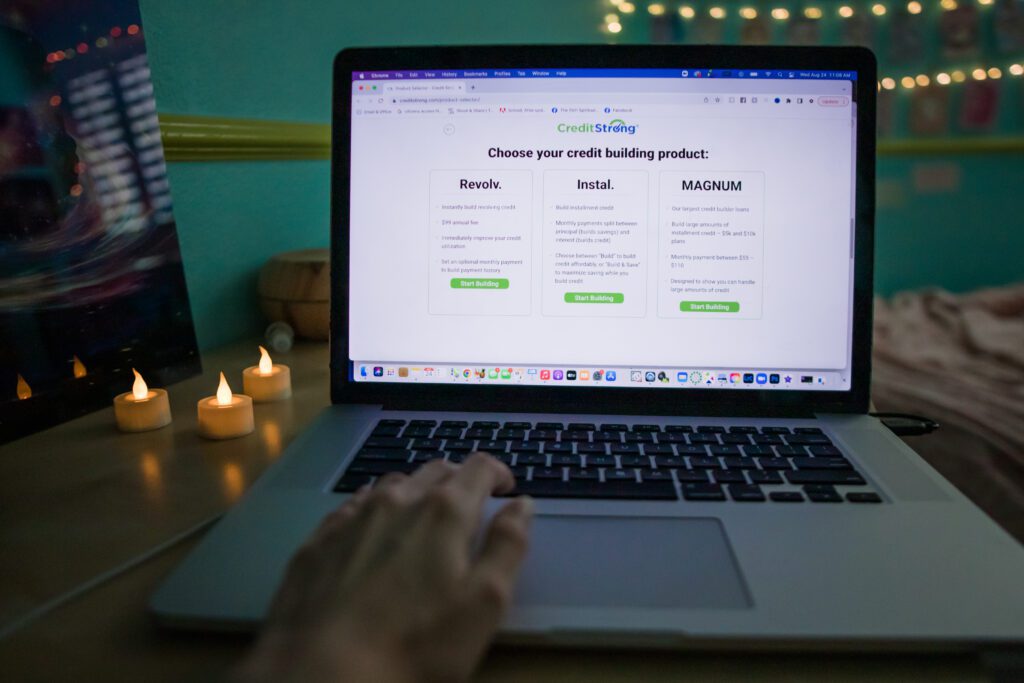 Credit Strong is a division of Austin Capital Bank. They're also one of the leading credit builder loan providers on the market today. This is because they offer the lowest monthly payment amount – just $10 – making credit builders accessible to any budget.
Credit Strong offers multiple ways to build your credit, each targeting different financial needs.
These include:
Revolv: $500 revolving credit account
Instal: Report $1,000 to $2,500 of installment credit
MAGNUM: Report up to $10,000 of installment credit to qualify for a business loan or mortgage
These products work similarly to other credit builder loans in this guide. Instead of getting your loan upfront, you get them at the end AFTER you've paid off your balance. Your monthly installments towards principal and interest are reported to the major credit bureaus.
Wondering how effective this option is? A Credit Strong study of 50,000 customer accounts found the following changes to their FICO score:
25-point increase within 3 months
40-point increase within 8 months
70-point increase within 12 months (if all payments were made on time)
Applying for a Credit Strong loan requires no credit check. And since you're funding the loan yourself, you can cancel anytime. Keep in mind that this may impact your credit score.
APR: 5.85% – 14.89%
Maximum Loan: $10,000
Repayments: As low as $15/month
Pay just $15 per month to boost your credit >>> Get started with Credit Strong
Kikoff Credit – Build your credit for just $5/month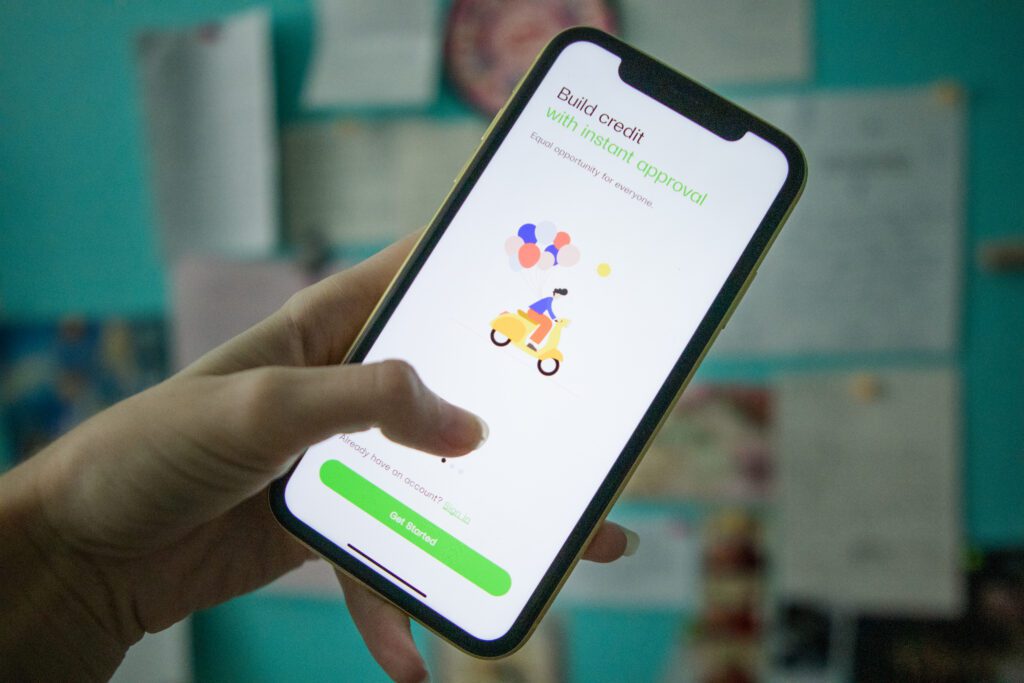 Kikoff costs $60, which is payable over 12 months – so you can build your credit for just five bucks a month!
Kikoff customers with a credit score below 600 see their credit scores increase by 27 points after just one month! Over time, customers who started with a score below 600 see that increase more than double to 58 points13.
Apply online – there's no credit check – and Kikoff will create a $750 revolving line of credit in your name. You can only use the line of credit to make purchases at Kikoff's online store, which contains a variety of eBooks on personal finance, wellness and other topics, starting at $10 each. You're not under obligation to purchase anything, and simply making the monthly Kikoff membership payments can have a positive impact on your credit score.
Kikoff does not charge interest (0% APR), late fees, administrative fees, or other fees (besides the $5 monthly payment for your membership). With just a $60 price tag, apps like Kikoff may deliver the biggest bang-for-the-buck to your credit score!
Build your credit for just $5/month >>> Check out Kikoff Credit
SeedFi Credit Builder Prime – no interest and no credit checks
Did you know SeedFi helps customers boost their credit score by an average of 41 points in six months?
Well, now you do.
Apps like SeedFi's Credit Builder Prime are a good first step to improving your score if you have poor credit or no credit history. There's no credit check to apply – so whatever score you have now won't impact your ability to get this product.
Like the other options on this list, you can establish and improve your credit since payments are reported to the three major credit bureaus, and you can also end up with savings in the bank that you didn't have before.
Here's how it works. SeedFi opens a $1,000 line of credit in your name when you sign up for Credit Builder Prime. You decide how much you want to draw, anywhere from $10 – $40, from the line of credit each pay period. SeedFi deposits this amount into a locked savings account in your name. Each draw is a small, interest-free loan, and when you get your paycheck, you simply pay SeedFi back – no fees, no interest, no worries.
Once you save $500, SeedFi gives you access to it. It's your money, so you can move it to another bank, use it to pay your bills, or hang on to it and grow your savings – you're in control. Plus, there's no up-front cost, no interest and no fees, and you keep 100% of the money you save!
Lower interest loans with built-in savings >>> Check out SeedFi
Final thoughts and what to do next…
If you got this far, you're doing quite a lot of thinking about how to improve your credit so you enjoy the benefits of a prime credit score and stop bad credit from getting in the way of your financial goals. Millions of Americans with subprime credit already pay higher interest and fees to borrow money and for credit cards, while missing out on perks and rewards. It's time for you to stop being one of them.
Credit builder loans aren't a magic bullet for credit problems. But they are an effective tool to help you get to a better score in just a few months. They are designed for people with bad credit (or no credit), so if you're looking to improve your creditworthiness, there are many options in the market. Make sure you consider all available plans. Then choose the lowest-cost option so you're not paying more than you have to in fees and charges.
Taking control of your finances is a major stress reliever. So take what you've learned in this guide and start taking control of your financial future.
WAIT! High overdraft fees aren't the only way your bank is costing you money.
With inflation overheating, you've probably heard that interest rates are climbing sharply. That means that for the first time in years, it's a great time to shop around for a high interest savings account.
The national average interest rate for savings accounts is currently 0.23% APY – that means that if you have $2,500 in a savings account, you'd earn just $5.76 after one year! Move those hard-earned savings to an FDIC-insured bank paying 3.50% APY and you'd earn $81.73 more!
Don't let your hard-earned savings sit there doing nothing. Check out the rates that you can earn at other banks:
Latest posts by Mitchel Harad
(see all)