Editor's Note: Overdraft Apps provides detailed product reviews and recommendations based upon extensive research and our own hands-on testing. We may earn a referral fee when you sign up for or purchase products mentioned in this article.
SeedFi, an online platform dedicated to aiding users in credit-building, has ceased accepting new applications for its distinctive "Borrow & Grow" personal loans. This unique offering allowed borrowers to utilize a portion of their loan immediately while reserving the rest in a savings account, accessible upon full loan repayment—targeting mainly those with fair or poor credit. Following its acquisition by financial software giant Intuit in December 2022, SeedFi's CEO, Jim McGinley, confirmed by January 2023 that the platform would discontinue its personal loan services.
If you're on the hunt for an alternative to SeedFi, MoneyLion's Credit Builder Plus is worth a look. Unlike many credit builder loans, which hold back funds until the loan is fully paid off, MoneyLion sets itself apart by giving you a slice of you some of your money upfront. This means you can get immediate access to some cash while still working on boosting your credit.
The brilliance of Credit Builder Plus doesn't stop there. Many users have seen a notable improvement in their credit score, with an average increase of over 42 points in just two months! So, if you're keen on both improving your credit and having some cash to spend or save, MoneyLion offers a unique solution that's hard to beat.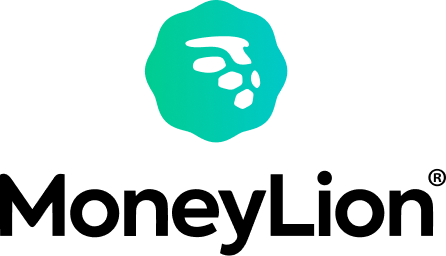 Why is MoneyLion one of our favorite cash advance apps?
Super speed - You could have up to $500 in your bank account in under 10 minutes!
No, No, No! - No credit check, no interest, no tips, no late fees
🏗️ 💳 💵 - Get the only credit builder loan that gives you up to $1,000 right away, with no hard credit check1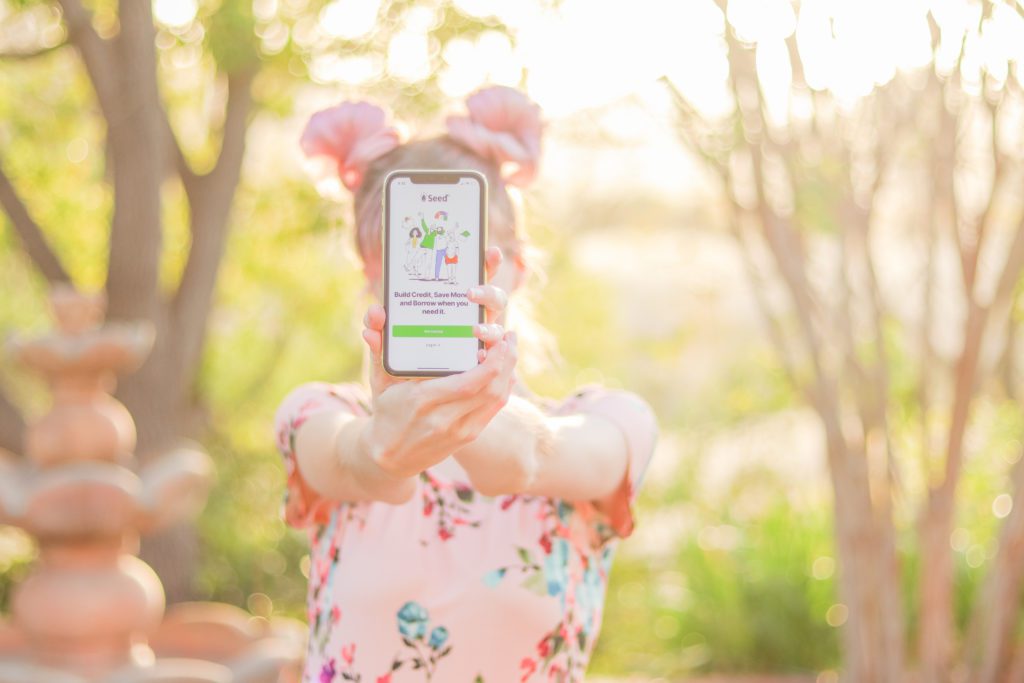 Here's our previous SeedFi review:
Borrowing money is easy… when you have credit.
But in a world where everyday Americans are set up to fail at money, it's a challenge for millions to save and build credit.
That's why some 56% of Americans are unable to cover an unexpected $1,000 bill with savings. And why 46% of people have poor (or no) credit.
Enter SeedFi.
As a fintech company created to help customers save, build credit, and access immediate cash (without sky-high interest rates), SeedFi's goal is to help you grow your credit and savings whether you're living paycheck to paycheck or looking for an alternative to traditional loans and lenders.
In this guide, we'll explain what makes SeedFi unique, how you can utilize their services to take control of your money, and how to get started (even if your credit is poor).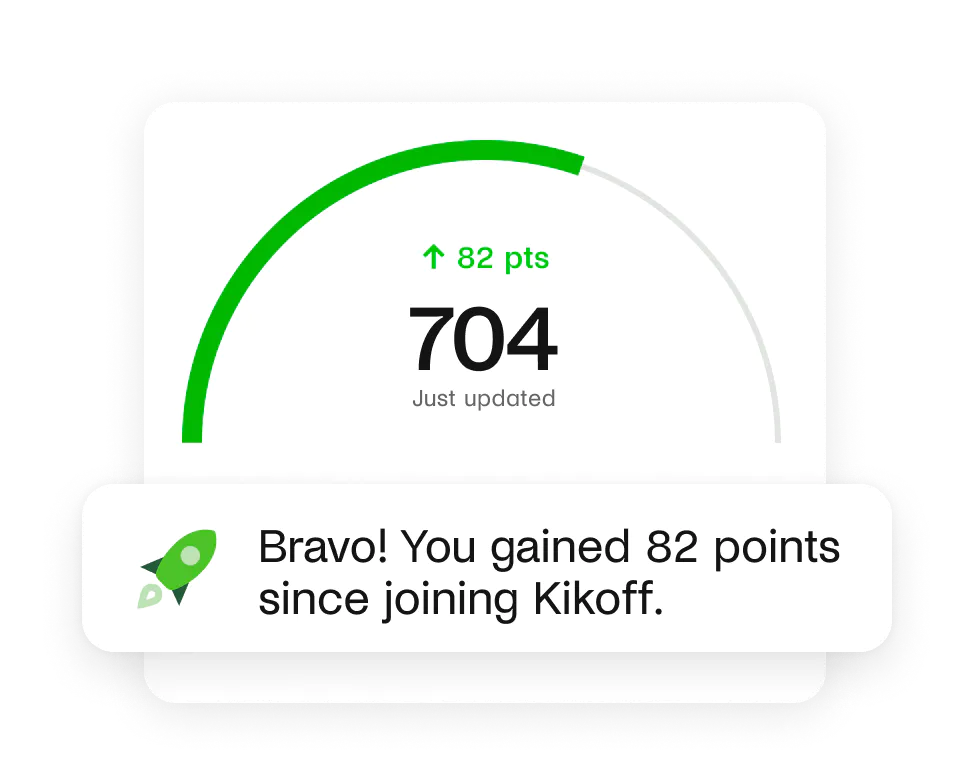 Kikoff Credit can help you build your credit with no credit check and no costly long term commitment.
On average, Kikoff customers with credit scores under 600 increase their credit scores by 58 points, with consistent on-time payments during the account lifetime. Many Kikoff customers have been able to qualify for better car loans, mortgages, credit cards, personal loans, and more.2
Kickoff has helped over 1 million people build credit and costs just $5/month!
What We'll Cover:
What is SeedFi?
What makes SeedFi loans different?
What products does SeedFi offer?
Frequently Asked Questions about SeedFi
How does SeedFi work?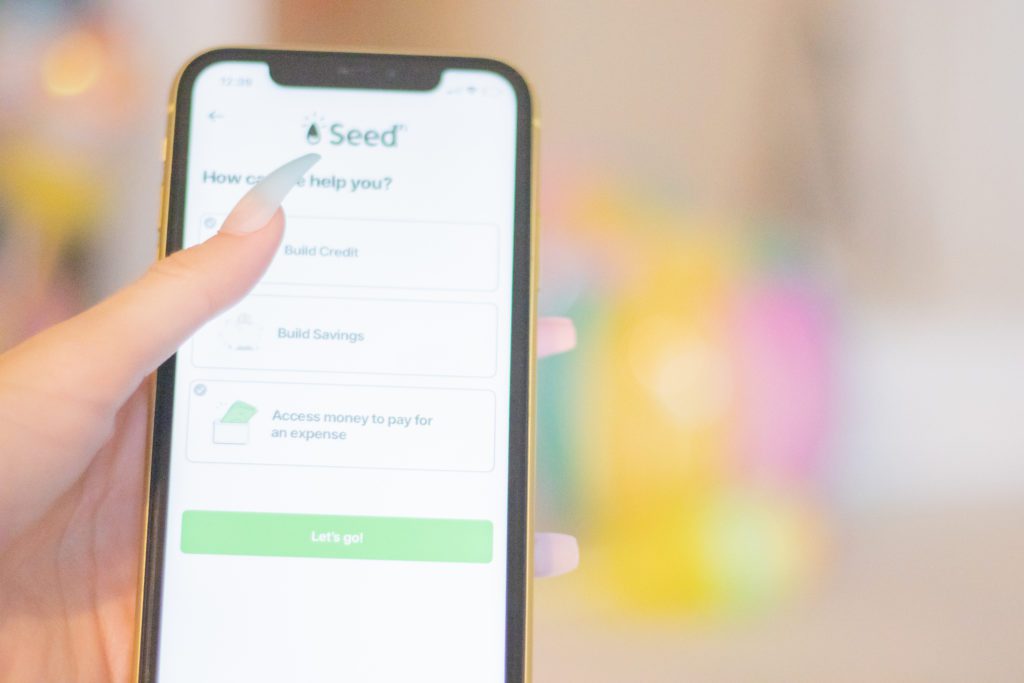 SeedFi is a financial services startup founded in 2019. It's not a bank, but part of the new wave of financial technology companies that is revolutionizing how Americans build credit, accumulate savings, and borrow money – often right from their phones.
According to their website, their goal is to support 100 million Americans living paycheck to paycheck, by giving them access to credit and credit-building opportunities. Each SeedFi product has a built-in savings component so borrowers can build an emergency savings fund and set themselves up for a better financial future at the end of the loan.
Build your savings and positive credit history with SeedFi
SeedFi offers two unique credit builder plans – one that helps you get access to the cash you need now and another that helps improve your credit score (assuming you make payments on time!), which could help you qualify for a better credit card, auto loan or even a mortgage offer in the near future.
SeedFi's Borrow & Grow Plan differs from traditional personal loans because it has a really unique savings component. Instead of receiving all the money upfront, your loan is split. Part of the amount borrowed is accessible right away (so you can cover any emergency expenses or unpaid bills). The other part is locked in a savings account until you finish paying off your loan.
Why is this helpful?
When you finish paying off your loan you'll owe $0 and unlock the remainder of the money held in your savings. The portion of the loan that is put into savings will help you avoid debt and get you to a better place in the future!. Also every payment towards your loan is reported to the three major credit bureaus, which can help you build positive payment history.
SeedFi Credit Builder Prime – no interest, no credit check
If you have poor credit or no credit history, Credit Builder Prime is a good first step to take to start improving your score. There's no credit check to get Credit Builder Prime – whatever score you have now won't impact your ability to get this product. You can establish and improve your credit since payments are reported to the three major credit bureaus – on-time payments can help boost your credit score1 – and you can also end up with savings in the bank that you didn't have before.
When you sign up for Credit Builder Prime, SeedFi opens a $1,000 line of credit in your name. You decide how much you want to draw, anywhere from $10-$40, from the line of credit each pay period. SeedFi deposits this amount into a locked savings account in your name. Each draw is a small, interest-free loan, and , when you get your paycheck, you simply pay SeedFi back – no fees, no interest. SeedFi reports your payments to the three credit bureaus, so with each payment you are boosting your savings and your ability to build better credit.
Once you save $500, SeedFi gives you access to it. It's your money, so you can move it to another bank, use it to pay bills, or hang on to it and grow your savings.
So you're saving AND growing your credit at the same time. Plus, there is no up-front cost, no interest and no fees. You keep 100% of the money you save!
Win-win.
SeedFi Borrow & Grow – get cash now and savings for later
What if you need access to money, but your credit score has taken a few bumps and bruises, but is more in the 'poor' to 'fair' range? SeedFi's Borrow & Grow Plan may be a great tool to access some cash right away, while also building up savings for later AND building positive payment history with every on-time payment.
With the Borrow & Grow Plan2, you get some cash right away, while also building up some savings for later. Borrow & Grow Plan loans for first-time borrowers range from $1,500 to $9,000 with $300 to $5,000 accessible immediately and the rest of the loan locked in a savings account until you repay in full. Repayment periods range from 10 months to 48 months, and APRs range from 11.59% to 29.99%.3
Just like SeedFi's Credit Builder Prime, once the loan is paid off the money in your savings account is all yours, and you can spend it, save it, or move it wherever you like. Plus, your payments are reported to the major credit bureaus, so paying back your plan as scheduled could help build your positive payment history.
You can see exactly what you qualify for in just a couple minutes on the SeedFi website, with no impact to your credit score.4
Is SeedFi legit?
Absolutely.
SeedFi's bank partner, Cross River Bank, Member FDIC provides SeedFi's credit products and banking services. SeedFi also maintains its own lending and debt collection licenses where required by law. It's also Better Business Bureau-accredited. SeedFi reports to three consumer credit bureaus: Experian, Equifax, and TransUnion.
Who is SeedFi good for?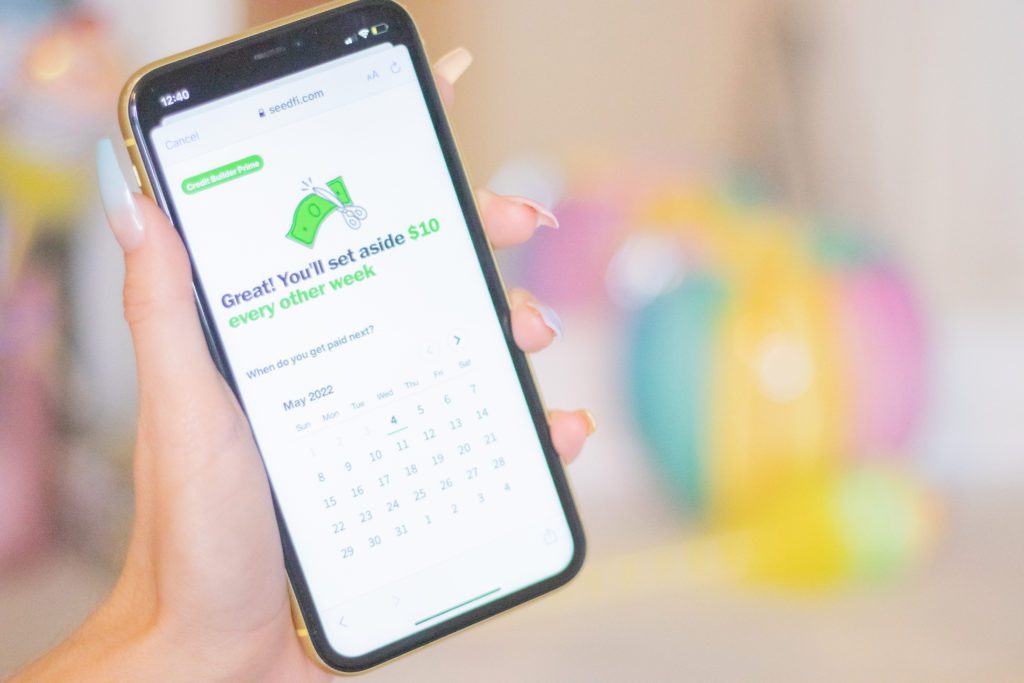 Credit building apps like SeedFi are best suited for:
Borrowers who need a small loan quickly
People who want to build savings
You've checked out credit builder apps like Self Lender or Credit Strong but don't want to wait until the end of your loan term to get access to cash
Consumers who can't typically qualify for a partially secured loan at affordable rates due to a low credit score or because they haven't yet established a credit score
More than a way to help build credit and save money, SeedFi stands out for its fast funding. If all necessary documents are provided, loan decisions can be made in a matter of minutes, with next business day funding common.
Expenses don't need to be catastrophic to make life difficult. And with SeedFi, you've got tools to build credit and savings so you can feel confident in your financial health today and tomorrow.
1 Based on a simulation conducted with TransUnion® data, customers who opened a SeedFi Credit Builder Plan from March 2021 through August 2021 would have shown an average increase of 41 points on their VantageScore 3.0 credit score if they had added a Credit Builder Prime to their credit profile and made on-time payments on all of their credit accounts for 6 months. Individual results may vary, and late payments can have a negative effect on your credit score.
2 Sample Borrow & Grow Plan: Amount Financed: $7,000 ($3,500 accessed up front and $3,500 locked in savings), APR: 24.99%, Finance Charge: $3,318, Total of Payments: $10,318, Payment Schedule: 85 biweekly payments of $120 and one final payment of $118. The payment schedule spans 40 months.
3 Advertised rates and terms will be subject to change without notice. Your actual APR and other loan terms will be shown to you as part of the online application process.
4 If you check your offers, SeedFi issues a soft credit inquiry, which does not impact your credit score and is not visible to creditors. If you select a SeedFi loan offer and continue with your application, SeedFi will issue a hard credit inquiry, which may affect your credit score.
Personal loans and banking services provided by SeedFi's bank partner, Cross River Bank, Member FDIC.
WAIT! High overdraft fees aren't the only way your bank is costing you money.
With inflation overheating, you've probably heard that interest rates are climbing sharply. That means that for the first time in years, it's a great time to shop around for a high interest savings account.
The national average interest rate for savings accounts is currently 0.23% APY – that means that if you have $2,500 in a savings account, you'd earn just $5.76 after one year! Move those hard-earned savings to an FDIC-insured bank paying 3.50% APY and you'd earn $81.73 more!
Don't let your hard-earned savings sit there doing nothing. Check out the rates that you can earn at other banks:
Latest posts by Mitchel Harad
(see all)
When you apply for CreditBuilder Plus, MoneyLion will perform a soft credit pull to review certain financial information. This soft inquiry has no impact to your credit score and may or may not be recorded in your credit reports depending on the bureau. This is unlike a hard credit pull which affects your credit score and can appear on your credit report for two (2) years. Credit score improvement is not guaranteed. A soft credit pull will be conducted that has no impact to your credit score.
Credit Score Increase: Based on Kikoff customers that used the Credit Account product and made consistent on-time payments during account lifetime. This data is based on observed VantageScore 3.0 credit score changes. Payment behavior can have an impact on your credit score, and individual results may vary. Data current as of March 2022.