Editor's Note: Overdraft Apps provides detailed product reviews and recommendations based upon extensive research and our own hands-on testing. We may earn a referral fee when you sign up for or purchase products mentioned in this article.
How many times have you been short a few dollars with no easy way to access the cash you need?
Maybe you're a few days out from payday. You might be running low on gas or groceries, or need a little cash immediately for emergency expenses. Or, you'd just like the convenience of having a few extra bucks to spend on the things you want.
Whatever the reason, the rise of instant loan apps can help you get through to your next payday, avoid unnecessary overdraft fees, and steer clear of the vicious cycle of personal loans that bring high interest rates.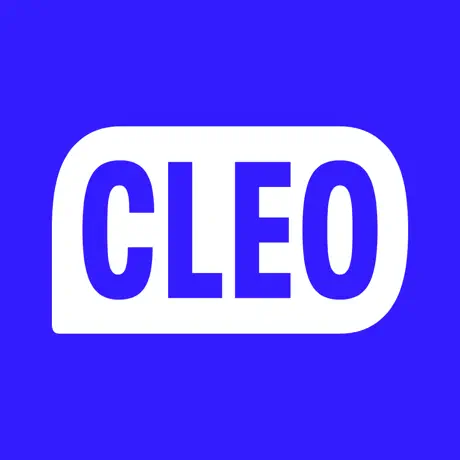 Why is Cleo one of our favorite cash advance apps?
Super speed - Get up to $250 in your bank account today!1
No, No, No! - No credit check, no interest, no tips, no late fees
😂 😂 🤣 -

Hilarious

, smart money advice you might finally listen to
So, how can you choose the right instant loan app to borrow $25 from?
By doing your homework. Or by letting us do your homework for you.
You can save significant time and money by choosing the right app – as long as you know what to look for. With many instant loan apps offering low or no fees, as well as flexible payment options, 0% APR, the potential for higher borrowing limits, and the ability to get your money in just a few minutes, we've rounded up the top instant loan apps for a fast $25.
Read their detailed descriptions below to find out which is right for you – even if you have a bad credit score!
8 instant loan apps you can use to borrow $25 instantly
Instant loan apps help you bridge the gap between payday, so you're not left short (or paying expensive overdraft fees).
If there's a sudden emergency, overdue bill, or cost to cover, cash advance apps can help. With dozens of options to pick from, the best apps quickly lend you the $25 you need, offer higher borrowing limits, access to your earned funds before payday, or other features that help you manage your money.
Even better, the following cash advance and instant loan apps let you access fast cash even if you have bad credit (or no credit history). With many apps providing funds within a few minutes of signing up, there's never been a better time to get started.
Overdraft Apps Tip: Check out app reviews and compare major features before you lock in your choice. Some instant loan apps charge monthly fees or tips which make it seem like you're spending a few bucks a month. But when you're borrowing $25, a small tip can be equivalent to interest rates of 200% or 300% APR or higher.
#1. Cleo: Borrow $25 instantly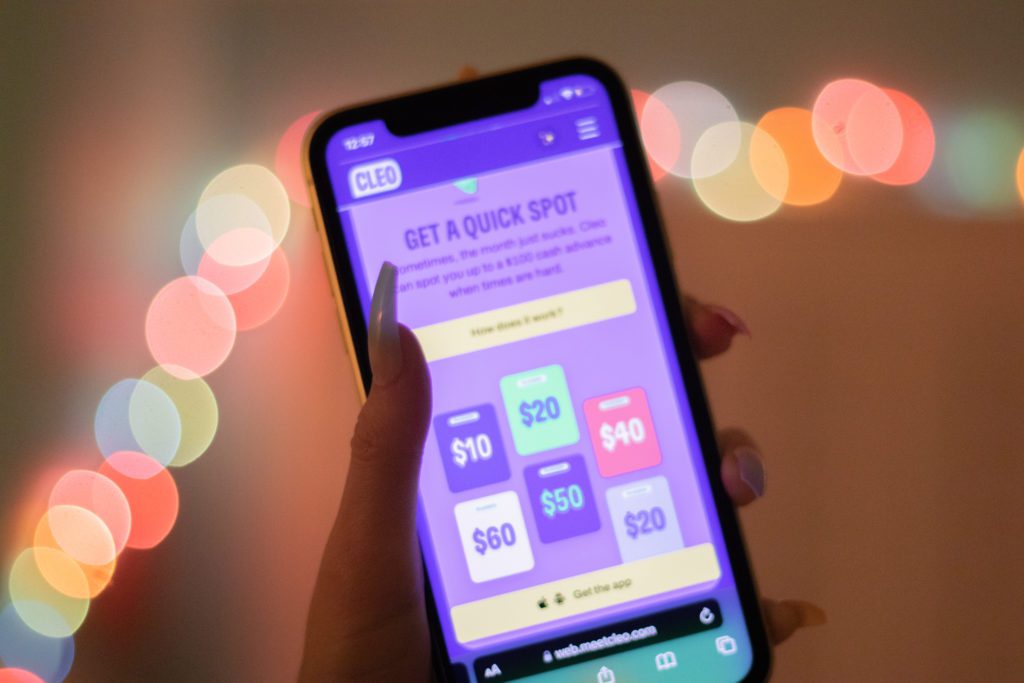 Cleo offers up to $100 cash advances with no interest or credit check. Unlike many other instant loan apps that talk a big game but make you wait to unlock higher borrowing limits, new users can borrow as much as $70 immediately – with no regular income required to get started!
You won't need to switch your recurring direct deposit or submit timesheets to prove your employment income (apps like Earnin will ask for this). You will need to be a Cleo Builder subscriber ($5.99/month) to access cash advances – but there's a loophole buried deep in Cleo's terms and conditions.
Read our full Cleo review to learn how to use this popular instant loan app for free.
We Found a Loophole >>> Cleo Review
| Pros | Cons |
| --- | --- |
| ✔ Up to $100 in cash advances | ✘ Requires $5.99/month subscription |
| ✔ Up to $70 initial limit | ✘ Lower limits than other cash advance apps |
| ✔ No credit check | |
| ✔ No interest | |
Get that $25 NOW >>> Create a Cleo account in two minutes
#2. MoneyLion: Low-cost cash advances made easy for up to $250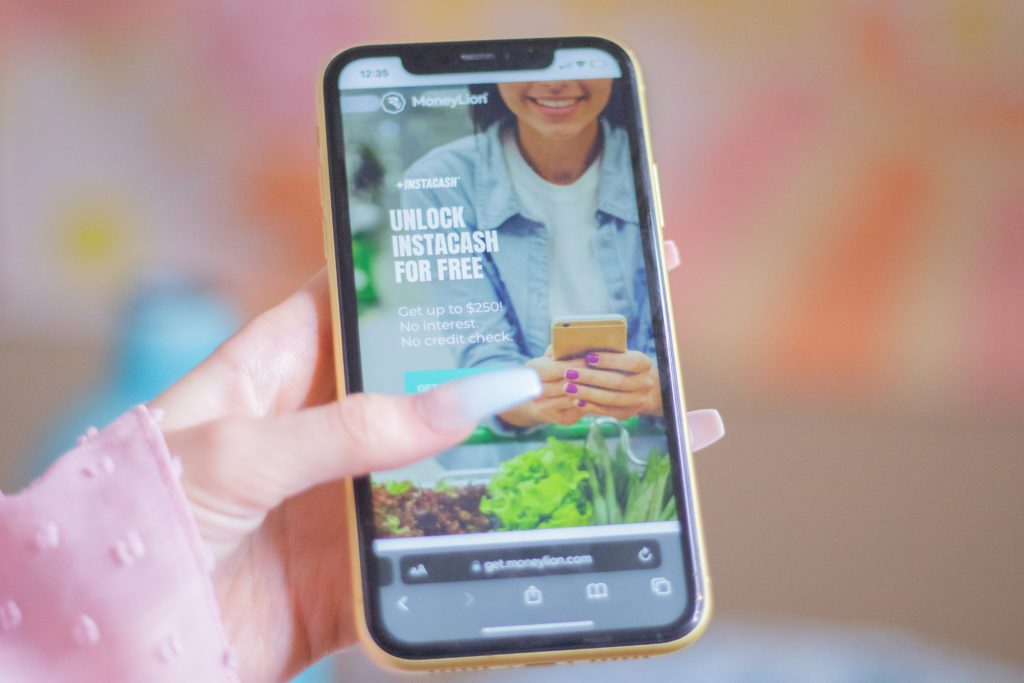 MoneyLion offers an all-in-one mobile banking experience that you can manage online. The best of these is Instacash, which offers cash advances up to $250 without paying interest or monthly fees.2
You'll need a recurring direct deposit from an employer or benefits payments to qualify, but as long as you tick one of these boxes, your initial cash limit starts at $25, so it's easy to borrow the money you need.
There's no credit check to apply, and with zero other mandatory fees, you can have the $25 instant loan you need (plus a lot more). MoneyLion will ask for an optional tip – the same way apps like Earnin and Dave operate – but there's no obligation to tip and your ability to use Instacash won't be affected either way.
| Pros | Cons |
| --- | --- |
| ✔ Fee-free overdrafts up to $250 | ✘ 3-5 business days to external checking account |
| ✔ 0% APR cash advances | ✘ Requires bank account access |
| ✔ No credit check | |
Get cash advances up to $250 with no interest >>> Check out MoneyLion
#3. Dave: Get $25 instantly, and borrow up to $500 later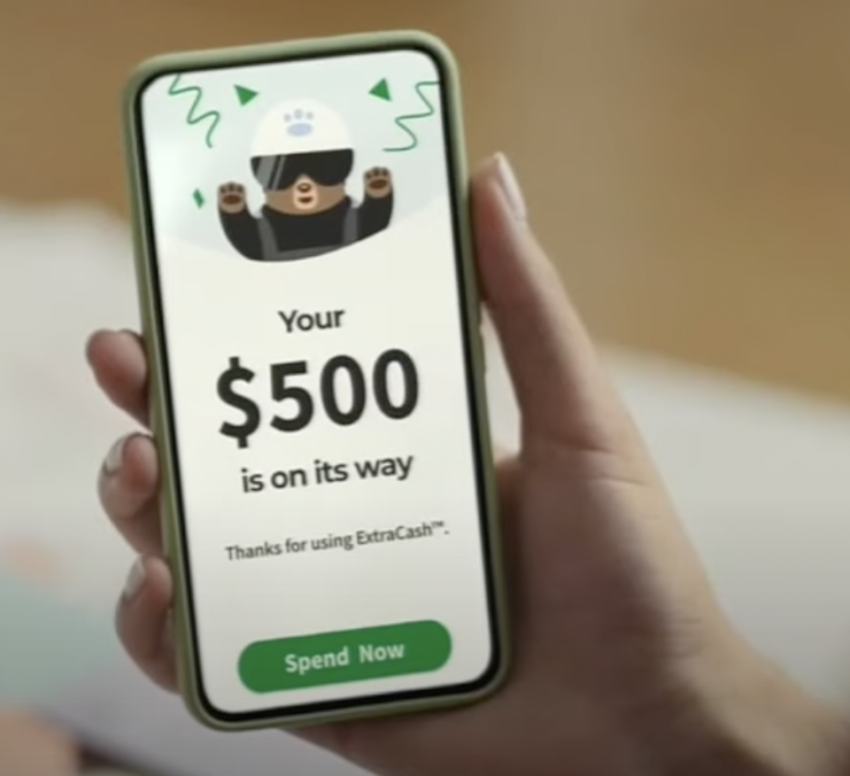 Dave offers far more instant cash than many of the apps on this list, with up to $500 that is deposited directly onto a Dave Debit MasterCard – which can happen in less than one minute!3
You can also opt to have your cash advance sent to your current debit card or bank account. This will take a little longer, but you won't need to switch your direct deposit to a new account as many cash advance apps require.
The Dave app doesn't charge interest on your cash advance. So you won't end up in a cycle of debt trying to clear high APRs. Instead, there's a super affordable $1 per month membership and the option of tipping (but don't feel obligated).
| Pros | Cons |
| --- | --- |
| ✔ Cash advances up to $500 | ✘ 1-3 business days to external checking account |
| ✔ No interest or fees | |
| ✔ No credit check | |
| ✔ $1 monthly membership is affordable | |
Get a cash advance for up to $500 instantly >>> Check out Dave for free
#4. Albert: Grab an interest-free cash advance up to $250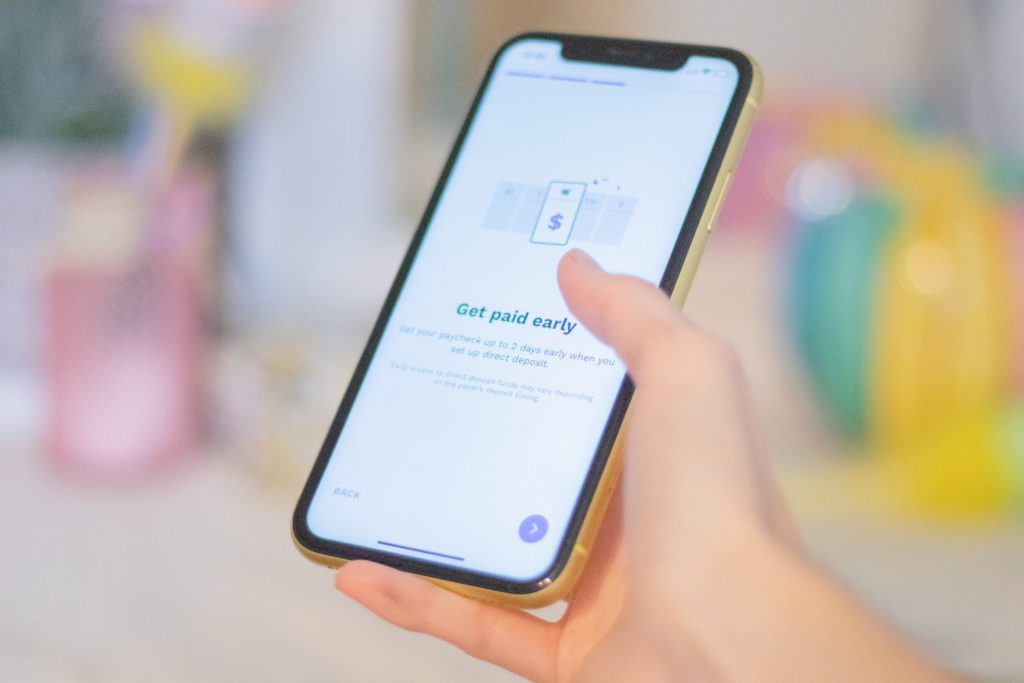 You need $25. But Albert will do you one better. With cash advances up to $250 (known as 'Albert Instant'), Albert is up there as our pick for 'best overall app' with no interest and no fee cash advances – with no credit check and no obligation to move your direct deposit if you don't want to.4
With no credit checks, and an Albert app that's free to download, the barrier to entry is low whether you've got bad credit or an empty bank account. Albert also offers a ton of financial features to help you track your spending (so you'll know if all those late-night Uber Eats are putting a dent in your savings), create budgets, and meet your savings goals.
| Pros | Cons |
| --- | --- |
| ✔ Get up to $250 in cash advances | ✘ Direct deposit required for instant cash advances |
| ✔ Up to 3 cash advances per pay period | ✘ Requires bank account and employment information |
| ✔ No direct deposit (if you don't want) | |
| ✔ No credit check | |
Get from $25 to up to $250 instantly >>> No credit check advances from Albert
#5. Current: Enjoy up to $200 in overdrafts on debit card purchases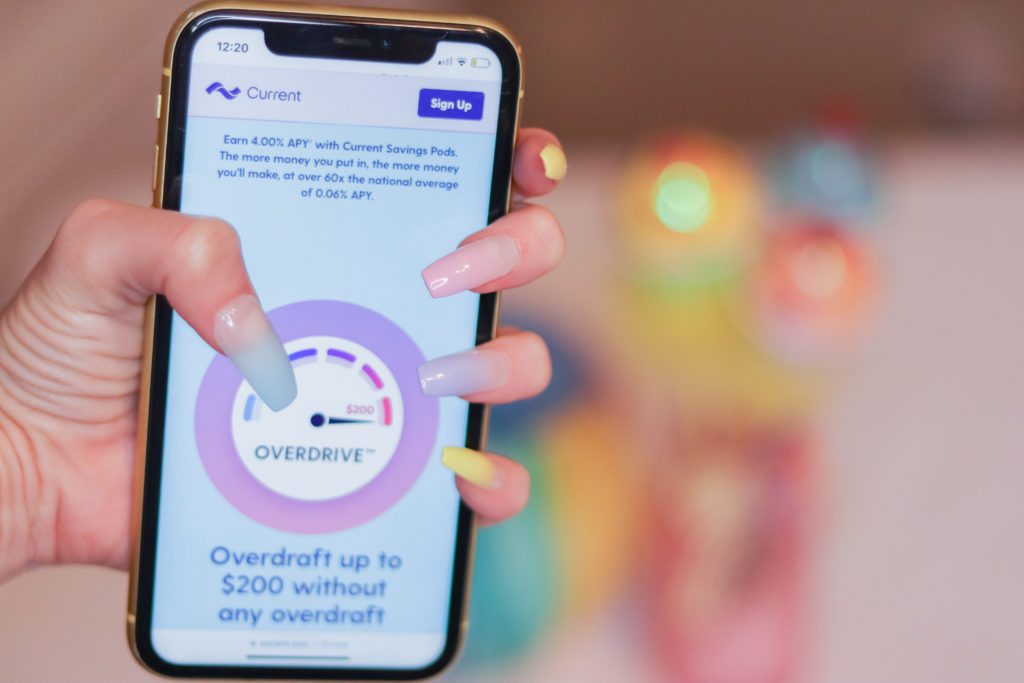 Current offers plenty of features to help you manage your money – including $25 fee-free overdrafts available immediately.5
Sign up for Current, and you'll get a Current debit card which you can use at millions of merchants who accept Mastercard, plus cash withdrawals from nearly 40,000 ATMs – with no fees.
Best of all, you can use Current Overdrive which gives you up to $200 in no-fee overdrafts on debit card transactions. Your instant loan limit starts at $25 but can increase to $200 over time, and with the ability to get paid up to two days early, there is a lot to like about this instant loan app.
| Pros | Cons |
| --- | --- |
| ✔ Up to $200 in fee-free overdrafts | ✘ Requires bank account for access |
| ✔ Fee-free ATMs | |
| ✔ No minimum balance or hidden fees | |
Say Goodbye to Overdraft Fees >>> Sign up for Overdrive in less than 2 minutes
#6. PockBox: Borrow $25 instantly even if you have bad credit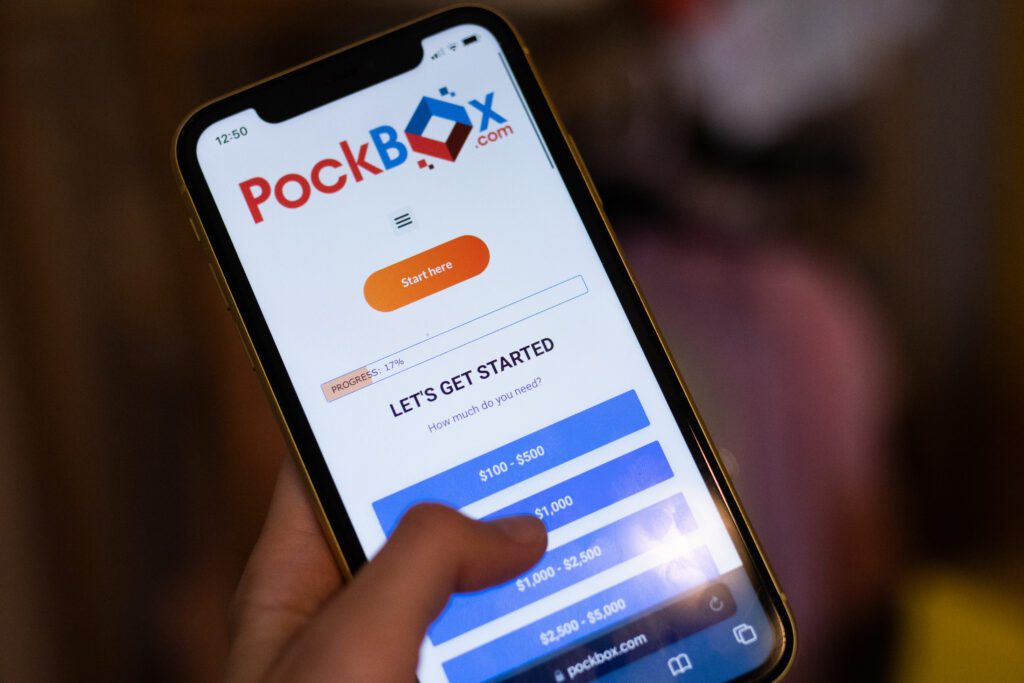 With PockBox, you can borrow $25 (and a lot more) by comparing lenders for loans up to $2,500 (and may go as high as $40,000 depending on eligibility criteria).
The smallest loan starts at just $100, but since PockBox specializes in loans for borrowers with bad credit, all credit types are welcome. After answering a few questions about yourself, PockBox fetches loan quotes from dozens of personal loan providers like Lending Club, PenFed, Prosper, Upgrade, Upstart, SoFi, and more!
Approved funds are deposited in your account as soon as the next business day. So if you need to cover an urgent cash shortfall, you can get a near instant loan for $25.
| Pros | Cons |
| --- | --- |
| ✔ Access up to $2,500 FAST | ✘ Must have regular income to qualify |
| ✔ See loan offers in minutes | ✘ Funds take 1 business day |
| ✔ Numerous lenders for bad credit borrowers | |
Compare Loan Offers Up to $2,500 >>> Browse Pockbox For FREE
Overdraft Apps Tip: If your credit score is poor, but you don't want to commit to a long-term or expensive credit builder loan, consider a "starter" credit builder like Grow Credit. Grow Credit offers a no-interest Mastercard to pay for your favorite streaming services (Netflix, UberEats, Hulu, and hundreds more). Since your on-time payments are reported to credit bureaus to help boost your credit score, you can improve your credit by doing everything you love.
#7. Chime SpotMe: Overdraft up to $200 with $20 available immediately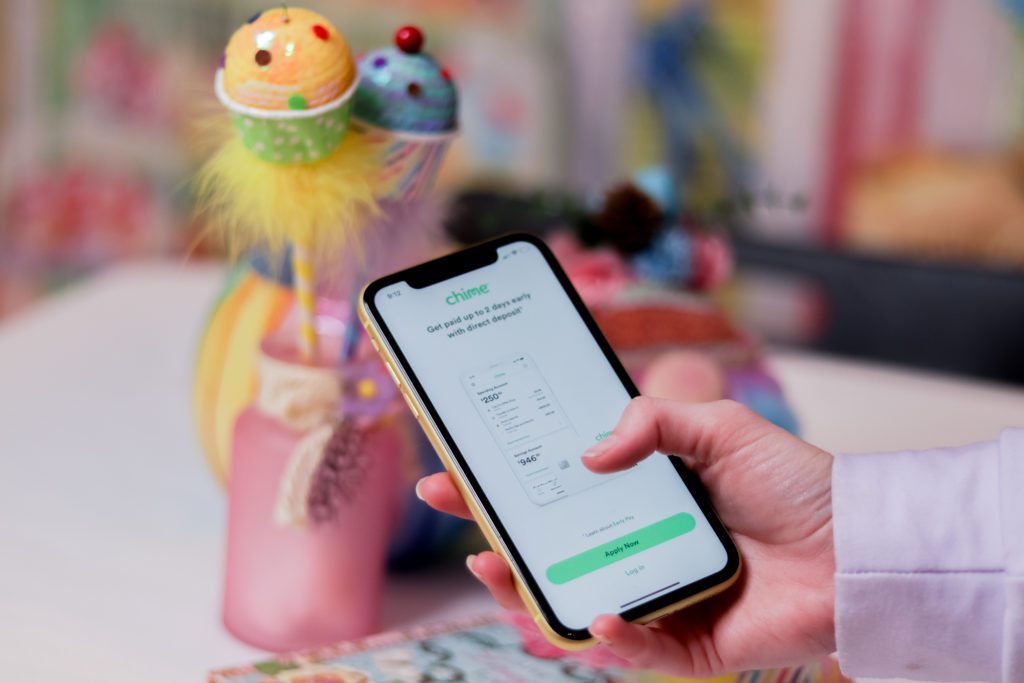 Chime offers a ton of handy features including paycheck advances (get paid up to two days early if you're short $25), fee-free banking, and fee-free overdrafts thanks to our favorite feature – Chime SpotMe®.6
With your own Chime Debit Card and SpotMe® successfully set up, you can spend $200 more than you have in your Chime account without paying fees on debit card purchases or ATM withdrawals – with no overdraft fees!
To enjoy these features, you'll need qualifying direct deposits. But the convenience of a few hundred dollars in fee-free overdrafts and early paychecks might just be worth it.
| Pros | Cons |
| --- | --- |
| ✔ Overdraft up to $200 | ✘ Only for debit card purchases or ATM withdrawals |
| ✔ No overdraft fee (save a $35 overdraft fee) | ✘ Requires bank account for access |
| ✔ No monthly, annual, or service fees | |
Get up to $200 in no-fee overdrafts >>> Sign up with Chime in less than 2 minutes
#8. Earnin: Access $25 of your paycheck early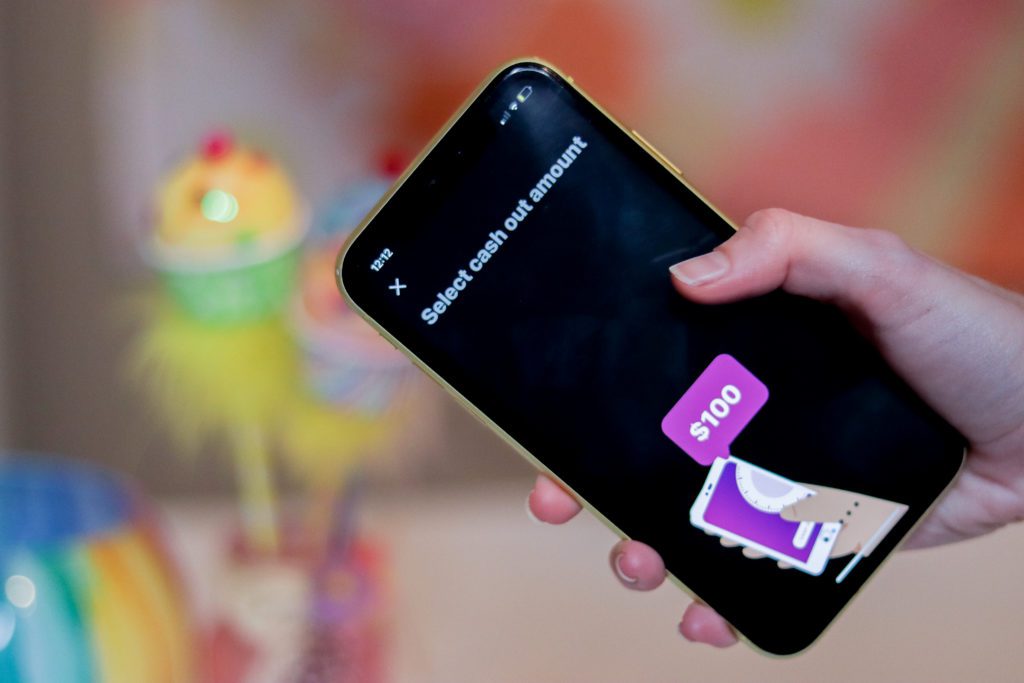 Earnin's "Cash Out" feature makes any day payday – so you can grab the $25 instant loan you need by borrowing from yourself!
If you have earned wages, but payday hasn't arrived, you can borrow up to $100 instantly as a new Earnin user – and increase your advance up to $750 per pay period over time.
Earnin promises no hidden fees, penalties, or waiting around when you need cash, making it a quick and affordable alternative to overdraft fees or high APR payday loans. And if you're frustrated by your bank's sneaky tactic of overdrafting your account, Earnin can send alerts when your balance is low and provide automatic access to up to $100 of your earnings to avoid going into the red.
| Pros | Cons |
| --- | --- |
| ✔ Access up to $100 per day | ✘ Requires regular pay schedule |
| ✔ Access up to $750 per pay period | ✘ Requires bank account for access |
| ✔ 0% interest | |
Read our full Earnin review to learn more
Credit Genie: Instant $25 loans and beyond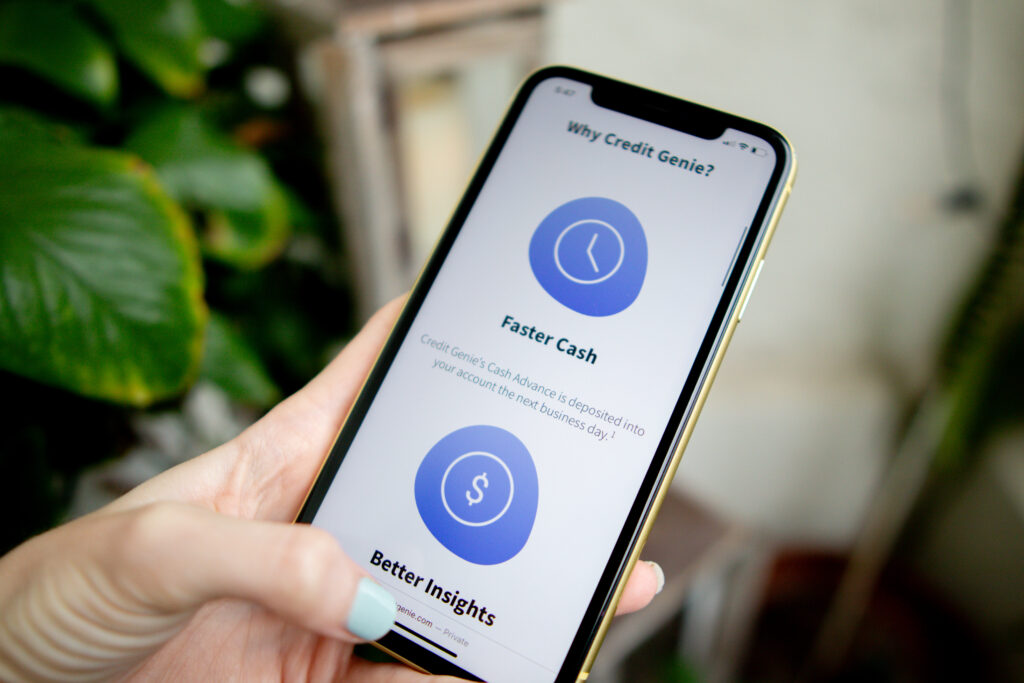 In need of a quick $25 or more? Credit Genie could be the $25 loan instant app solution for you. Designed for those facing temporary financial hurdles, this app provides a streamlined process to access funds. Simply download, set up your profile, and link your bank account to get started. Based on your income, balance history, and spending behaviors, you could be approved for an advance ranging from $5 to $100. While perfect for those in a pinch, it's worth noting that some users have seen reduced offers after their initial borrowings.
While Credit Genie can come to the rescue in your financial crunch, it does have associated costs. The cash advance itself may not have a fee, but once your bank account is linked, a $4.99 monthly connection fee kicks in. Need your funds in a hurry? The Express or Instant Debit Card transfers might be convenient, but they come with fees of $5.99 and $11.99, respectively. And if you choose to leave a tip, even a $25 loan might cost a bit more than anticipated.
Though Credit Genie positions itself as a leading $25 loan instant app with favorable ratings on app platforms, potential users should remain alert. Some have reported issues ranging from bank connectivity troubles to less-than-stellar customer service responses. It's essential to weigh the app's benefits against these reported drawbacks before making a decision.
Read our Credit Genie review.
Watch: These cash advance apps will give you a quick $25
---
Check out our most popular articles if you want quick and easy cash:
WAIT! High overdraft fees aren't the only way your bank is costing you money.
With inflation overheating, you've probably heard that interest rates are climbing sharply. That means that for the first time in years, it's a great time to shop around for a high interest savings account.
The national average interest rate for savings accounts is currently 0.23% APY – that means that if you have $2,500 in a savings account, you'd earn just $5.76 after one year! Move those hard-earned savings to an FDIC-insured bank paying 3.50% APY and you'd earn $81.73 more!
Don't let your hard-earned savings sit there doing nothing. Check out the rates that you can earn at other banks:
Latest posts by Alexander Porter
(see all)