Editor's Note: Overdraft Apps provides detailed product reviews and recommendations based upon extensive research and our own hands-on testing. We may earn a referral fee when you sign up for or purchase products mentioned in this article.
Did you know the freelance and small business sector makes up almost half of the US workforce?
Whether you're a DoorDash driver, Uber driver, freelancer, or any other type of gig worker in need of cash, you already know how hard it can be to access loans from big banks and traditional lenders. Just because you don't have a steady income or a single employer, you can miss out on the loans and funding you need.
Thankfully, the rise of fintech startups has made it easier for independent contractors like you to access the funds you need with less paperwork and fewer hoops to jump through.
One of these startups is Giggle Finance, which offers up to $5,000 for small business owners and gig workers who earn a 1099 income.
An extra $5k sounds great. But if you're considering a Giggle Finance cash advance, it helps to know of any hidden fees or features to watch out for.
And Giggle Finance comes with plenty of potential red flags to watch out for!
In this article, we'll break down how the Giggle Finance platform works, whether it's the right option for you, and compare some of the most popular Giggle Finance alternatives of 2023.
What is Giggle Finance?
Giggle Finance is a fintech firm turned online lending platform.
Providing instant funding of up to $10,000 to small business owners and 1099 workers, Giggle helps entrepreneurs, independent contractors, app-based freelancers and the self-employed with instant cash 24/7/365.
There are no fees to apply for a Giggle advance (and no impact on your credit score) alhough Giggle will analyze your bank statements to see how much you're eligible to borrow.
The application process is quick and takes less than 8 minutes. Giggle's focus on speed and transparency means that if you need instant access to capital, you have options.
Worried about your credit score? A credit builder loan may be able to help ????
How does Giggle Finance work?
As a funding provider, Giggle offers what it calls a "Giggle Advance".
Offered to borrowers with low credit scores, you can get up to $10,000 through Giggle – though this amount is usually capped at $5,000 for new business owners.
To apply for a loan on the Giggle Finance platform, you will need to complete an online application via their website. Here's how that process looks.
Step One: Link your bank account
To link your bank account, you must first meet three requirements. These include:
Your bank account that is at least three months old
Your bank account must be your primary business bank account
You must earn more than $3,000 per month
After verifying these requirements, you will be linked to Plaid, a secure technology platform, where you will confirm your bank's name and provide your login credentials to enable automated debits.
Step Two: Complete the online application
Fill out a simple form with basic info about your business and banking details. You'll have the option to select from popular gig economy employers such as Uber, Lyft, Doordash, Fiverr, Upwork, Airbnb, Amazon, Etsy and Postmates.
Step Three: Wait for approval (you won't have to wait long)
Approval can be granted almost instantly so you can see how much you've qualified for, plus the terms and rates of your loan.
Step Four: Receive the money
Your approved funds are immediately wired into your account and can be used to support your business ASAP.
Giggle's website claims they let borrowers repay their loans at their own pace and can choose how much to repay at any given time. However, reviews on Trustpilot (4.3 stars) complain of payment dates that can't be adjusted with dishonor fees as high as $1,500.
Although advertised as a cash advance, your money is more of a "revenue-based financing program". This means you can access immediate funds now by selling a portion of your future sales.
The money you borrow is automatically collected via debits based on your future earnings until the initial amount plus a service fee is repaid in full.
Keep in mind, business cash advances can be notoriously expensive. You pay a percentage of each day's sales using a factor rate (this is a multiplier of the original amount). Giggle's factor rate usually falls between 1.15 and 1.7. This means, for example, if you borrow $2,000 and your factor rate is 1.5, you'll pay back $3,000.
The exact terms and pricing depend on your agreement with Giggle, so be aware of the potential costs before you agree to anything!
???? Overdraft Apps Tip: Are you a DoorDash driver? It can be tough for Dashers to get their earnings outside of the rigid payment structure (or extra fees) DoorDash has in place. If you want to get paid fast and get paid today, check out the top cash advance apps that work with DoorDash.
What to know about a Giggle Finance cash advance
Giggle's website is low on answers for gig workers who want clear terms and rates for their cash advance.
Between wire fees, loan origination fees, high APRs (up to 45% APR and higher according to reviews on Trustpilot), and blocked payment fees, it's possible to end up in more financial trouble than when you started.
Reviewers also complain that Giggle's total payback amount does NOT include all fees. So you may be left working towards a repayment sum that isn't accurate. Some customers also complain of a lack of loan statements, and difficulty getting in touch with Giggle customer service, which can make a clear repayment schedule even more difficult.
Like any loan, the devil is in the details. Although Giggle provides flexible funding for gig workers, there are more than a few landmines for everyday borrowers to step on.
Giggle includes this disclaimer on their website:
Giggle provides Revenue Based Financing programs that are for business purposes only. Any mention of any loan product(s), consumer product(s) or other forms of financing are solely for marketing and educational content purposes and to help distinguish Giggle's product from other comparable financing options available in the market.
This is important to note if you're a gig worker looking for financing options tailored to you. Although Giggle's financing might look like a personal cash advance, it's a merchant cash advance – which is high-priced against your near-term business receipts. Since Giggle uses a 'factor' instead of an interest rate, you can end up paying a 50% interest rate (or more) on a short-term loan that becomes very expensive.
What's the takeaway here?
Generally speaking, merchant cash advances (MCA) can be much more expensive than standard loans (easily costing 50% or more of the principle). You may also be required to repay an MCA on a weekly or daily basis, instead of monthly – this can put a further strain on your finances!
If you're a gig worker in need of cash and you're concerned about hidden fees and charges (we don't blame you), it helps to compare the top alternatives to Giggle.
Compare personal loan offers from top lenders in minutes
Looking for loans like Giggle Finance?
Personal loans are booming in popularity as the quick and proven way to manage the rising cost of living and manage emergency expenses.
Payback periods range from one to three years. Plus, with rates that may be significantly lower than what you'll pay on a high-interest credit card, there are flexible options to suit your budget.
We've made it easy to see what loan terms you may qualify for instantly through our partnership with Fiona. It takes just minutes to get loan quotes from leading personal loan providers like Lending Club, PenFed, Prosper, Upgrade, Upstart, SoFi, and more!
Comparing personal loans can *literally* save you thousands of dollars in interest and fees. Plus, there's no impact on your credit score. Need a little cash or a lot? Use our quick and easy comparison calculator to find the lowest rates from a pool of top lenders.
Using our comparison tool is 100% free with zero obligation ????
Top cash advance alternatives to Giggle Finance
It doesn't matter if you're a rideshare driver or a freelance writer, unexpected expenses can arise at any time. That's why we've put together a list of the best cash advance options for gig workers.
Helping you escape the frustrating limitations set by traditional lenders and some fintech platforms, this list will help you make an informed decision about the best cash advance option for your needs.
These options don't include sky-high APRs (you can access cash at 0% APR), and come with transparent fees that put you in control of what you owe.
If you want cash advances like Giggle, you'll love these.
PockBox – Borrow up to $5,000 even if you've got poor credit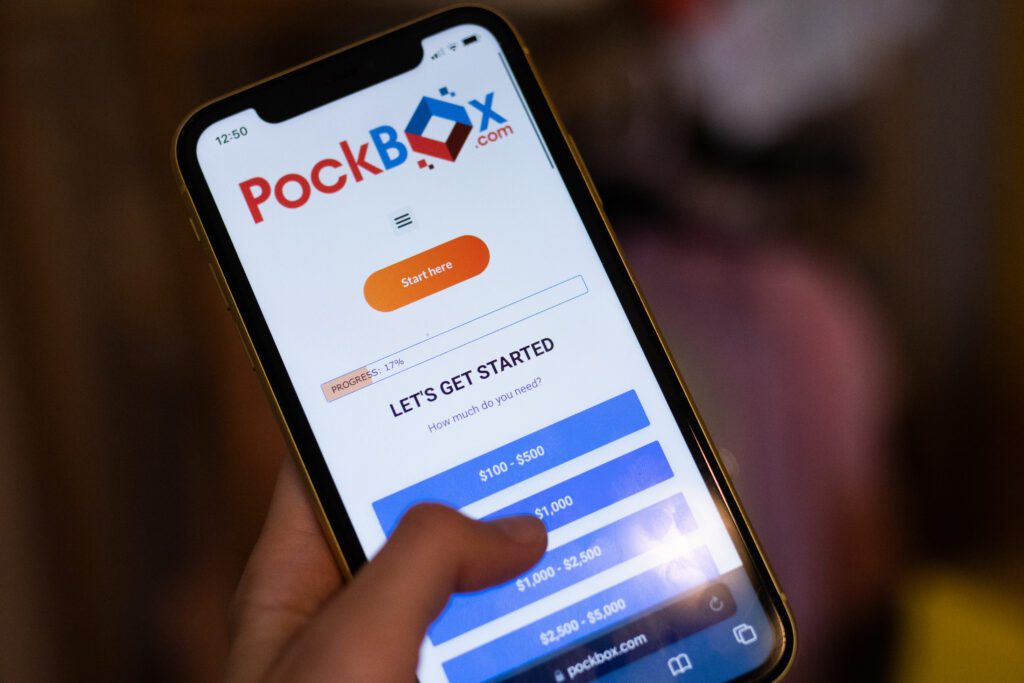 PockBox is a popular tool used by thousands of Americans that can help you secure up to $5,000 FAST.
You'll answer some basic questions about yourself. Then, after learning a little about your financial situation, PockBox puts together a range of lenders – even if your credit score is poor.
Using advanced algorithms and machine learning to assess your financial situation, PockBox generates a list of lenders who are likely to approve your loan application. You can compare options from the comfort of your own couch whether you need to borrow $100, borrow $500, or more.
The PockBox application process is fast, paperless, and 100% online. You can receive your funds within 24 hours if approved.
Best of all, comparing lenders won't affect your credit score, and there's no obligation to accept any loan offer. You can browse and compare your options for up to $5,000 with ease.
Quickly Compare Loan Offers Up to $5,000 >>> Browse Pockbox For Free ????
Dave ExtraCash™ – Borrow up to $500 within 60 seconds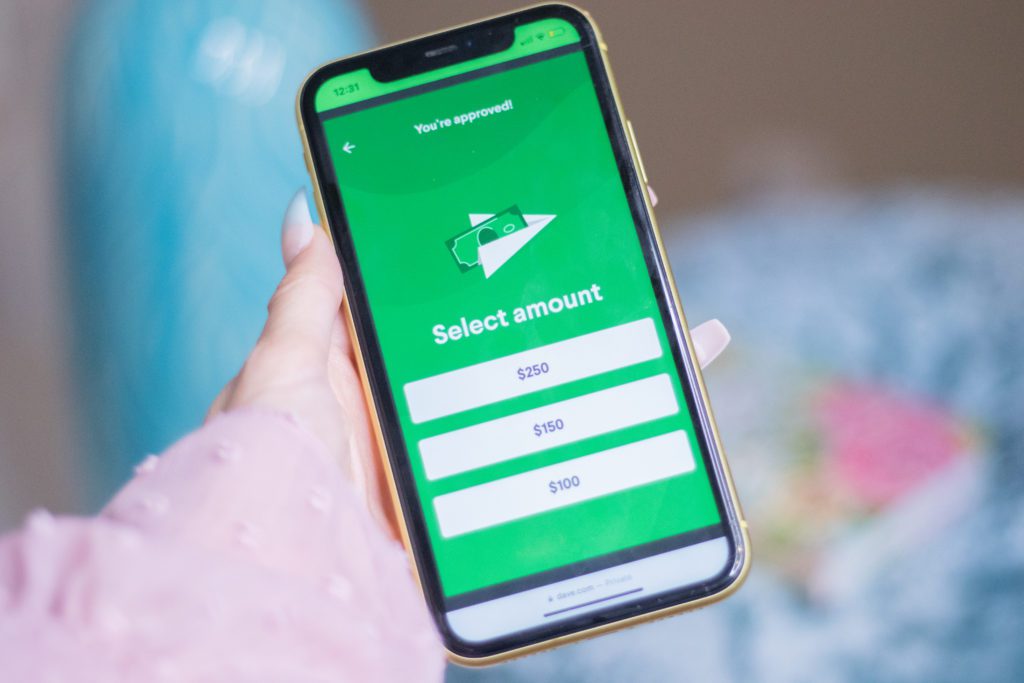 Dave ExtraCash™ provides a cash advance of up to $500 without any hidden costs, interest, credit checks or late fees.
To qualify for a Dave advance, all you need to do is open an ExtraCash™ account and link it to your bank account. Dave will evaluate various factors to determine your eligibility for an advance. This includes:
Your spending patterns
Account history
Payday date
The account set-up process is quick and once you qualify, you can immediately request a cash advance.
Once approved, you can either send your funds to a Dave Debit MasterCard® for use at millions of stores. Or, withdraw cash at an ATM and spend it on literally anything you like.
You can also send your $500 cash advance to an existing debit card or bank account (but this option does take longer).
Need a little more than five-hundred bucks? Try these helpful options:
Once your next paycheck is received, Dave automatically pays back your cash advance so you can get on with life and stress less about your bank balance.
Get a cash advance up to $500 INSTANTLY >>> Check out Dave for free ????
MoneyLion – Borrow up to $1,000 in a flexible credit-builder loan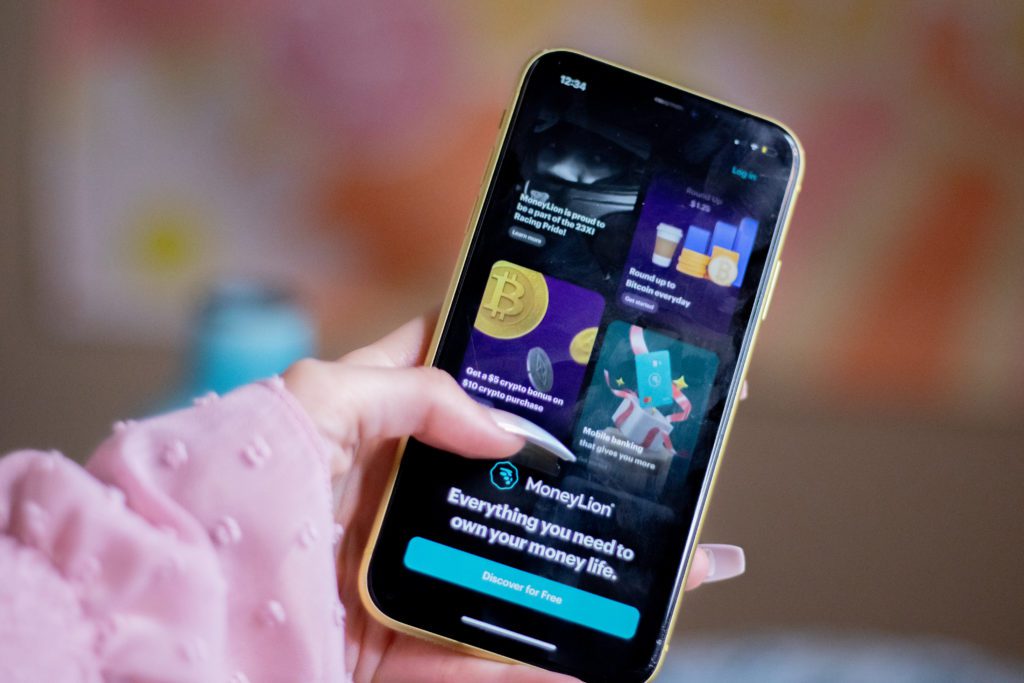 MoneyLion Credit Builder Plus offers loans up to $1,000. A portion of the funds is available immediately (often several hundred dollars).
Applying is easy and can be done through the MoneyLion app. Your eligibility results are available within a few minutes. Because of that, there's no being stuck waiting for an answer when you have urgent expenses to cover or bills to pay.
To help you better manage your money, MoneyLion Credit Builder Plus loans have a 12-month repayment plan. This means you're not stuck in the long-term payment plans of some other loan providers and can budget ahead for the year knowing there's a finish line in sight.
You can match the payments with your paycheck cycle. Or, opt for several smaller monthly payments to avoid financial stress – whatever you prefer!
As a bonus, a Credit Builder Plus Loan comes with a free Credit Builder Plus Membership, which grants you access to MoneyLion Instacash.
The Instacash feature provides immediate cash advances of up to $300 which is directly deposited into your MoneyLion account. This is helpful in emergency situations – especially since non-members are capped at $250 per cash advance!
Get funds upfront and build credit and savings >>> Check out MoneyLion Credit Builder Plus ????
---
BEFORE YOU GO…
Check out our most popular articles:
WAIT! High overdraft fees aren't the only way your bank is costing you money.
With inflation overheating, you've probably heard that interest rates are climbing sharply. That means that for the first time in years, it's a great time to shop around for a high interest savings account.
The national average interest rate for savings accounts is currently 0.23% APY – that means that if you have $2,500 in a savings account, you'd earn just $5.76 after one year! Move those hard-earned savings to an FDIC-insured bank paying 3.50% APY and you'd earn $81.73 more!
Don't let your hard-earned savings sit there doing nothing. Check out the rates that you can earn at other banks:
Latest posts by Alexander Porter
(see all)