Editor's Note: Overdraft Apps provides detailed product reviews and recommendations based upon extensive research and our own hands-on testing. We may earn a referral fee when you sign up for or purchase products mentioned in this article.
TD Bank is one of the most popular baking institutions in the United States (and Canada, though that's not covered here). Customers must know the bank's rules, regulations, and overdraft stipulations to avoid hefty surcharges and fees while using the ATM with their debit or credit card. By learning how to link with other bank accounts, utilize overdraft protection services, and connect with TD Bank customer service, account owners can safeguard their money.
| | | | |
| --- | --- | --- | --- |
| Fee | Cost | Maximum Overdrafts per Day | Maximum Daily Cost |
| TD Bank Overdraft Fee | $35 | 5 | $105 |
| TD Bank Insufficient Funds Fee | $35 | 3 | $105 |
| TD Bank Linked Account Transfer Fee | $25 | 3 | $75 |
The TD Bank overdraft fees cost $35 per overdraft and $35 per insufficient funds. Account owners can avoid overdraft fees by keeping an eye on their checkbook, paying with cash, using direct deposit, and linking the TD Bank account to another account to avoid running out of funds.

Why have 14 million people ditched their high-fee bank for Chime?
Chime is a financial technology company, not a bank. Banking services and checking account provided by The Bancorp Bank, N.A. or Stride Bank N.A.; Members FDIC.
What We'll Cover:
What is TD Bank's Overdraft Policy?
The Standard Overdraft Service by TD Bank prohibits card owners from being able to make debit card purchases if there are not enough funds. The standard policy is included in the account, but users can switch their account to a TD Debit Card Advance to still use their debit cards when there are insufficient funds.
TD Bank Allows Overdrafts on the Following Transactions, at Their Discretion:
Overdraw an account to $50 before an overdraft fee.
Customers who overdraw by more than $50 have 24 hours to avoid the overdraft fee.
Customers who cancel overdraft protection services.
TD Bank Allows Opt-in Overdrafts on the Following Transactions:
TD Debit Card Advance allows overdraft withdrawals at an ATM up to three times per day.
Savings Overdraft Protection connects linked accounts (i.e., Money Market or TD Savings) to allow a withdrawal at an ATM.
Account owners must know that the TD Debit Card Advance allows one-time debit card transactions even when there is not enough money in the account. If users choose this, there will be a $35 fee with each transaction that brings your account below $10.
Although there are overdraft fees, TD Bank does offer a range of services and bank accounts to avoid large fees, so keep reading to find out more.
Learn more about the TD Bank overdraft policy here.
How Much are TD Bank's Overdraft Fees?
TD Bank charges a $35 overdraft fee per transaction. However, there are various conditions that can alter the amount a person may have to pay.
There are no overdraft fees for transactions that overdraw your balance by $10 or less. If a person has only a small purchase that incurred a debt of less than $10, this does not elicit the $35 overdraft fee.
Overdraft Protection is one of the smartest choices for account owners who want to prevent Non-Sufficient Funds (NSF) charges and avoid non-sufficient funds fees. However, TD Bank overdraft protection options give individuals more leeway instead of having to pay heavy fees.
As a customer of TD Bank, you have two protection features and overdraft coverage that can help you avoid costly fees:
Monthly Plan — The first option for TD Bank customers is the Monthly Plan Overdraft Protection at $5 per month. This plan has a flat rate and covers overdraft fees, regardless of how many times per month you overdraw your account.
Pay-as-you-go Plan — The second type of overdraft protection for TD Bank customers is the pay-as-you-go option, which is just $5 per use.
*As a TD Bank customer, you will still have to pay the 21% interest rate for your Overdraft Protection plan.
The maximum number of overdraft fees per day is five. However, there are different charges and overdraft allowances based on the specific type of TD bank account you have.
TD Bank Checking allows up to 5 overdrafts per day at a $35 fee each.
TD Beyond Checking allows one overdraft per day at a $35 fee.
TD 60 Plus Beyond Checking allows one overdraft per day at a $35 fee.
TD Convenience Checking allows one overdraft per day at a $3 fee (or have the overdraft fee waived for 17- to 23-year-old account holders).
TD Private Tiered Checking prohibits overdrafts and waives the fee.
TD Bank states that members must pay overdrawn balances within 89 days. If you have Standard Overdraft coverage, the bank will decline your debit card if you do not have enough funds. However, if you wrote a check, paid a recurring bill, or enrolled in automatic payments, these will likely still go through with the $35 overdraft fee. Customers can cancel overdraft protection if they want to continue using their card or ATM without any restrictions.
WAIT! High overdraft fees aren't the only way TD Bank is costing you money.
With inflation overheating, you've probably heard that interest rates are climbing sharply. That means that for the first time in years, it's a great time to shop around for a high interest savings account.
TD Bank savings accounts currently pay just 0.02% APY1 as of 11/22/2022. That means that if you have $2,500 in a savings account, you'd earn just $0.50 after one year! Move those hard-earned savings to an FDIC-insured bank paying 3.50% APY and you'd earn $87.49 after one year, and some banks now pay even higher rates!
Don't let your hard-earned savings sit there doing next to nothing. Check out the rates that you can earn at other banks:
How Much Will TD Bank Let Me Overdraft at an ATM?
Does TD Bank let you overdraw at an ATM?
If you are on the move and need to quickly get money to pay for something or attend cash-only premises, it can be helpful to know how TD Bank's overdraft limits at an ATM. However, the answer depends on your account type and your Overdraft Protection plan.
To overdraw at an ATM to get instant cash, you must authorize TD Bank to charge your account even with insufficient funds. In this case, you will need to choose from one of the following settings:
TD Debit Card Advance — Overdraft withdrawals at an ATM up to three times per day, $35 overdraft fee.
Savings Overdraft Protection — Links to accounts (i.e., Money Market or TD Savings), $3 per service with a $35 overdraft fee.
Suppose you do not choose one of these two account options. In that case, TD Bank will give you the default setting of Standard Overdraft Protection, which prohibits users from being able to withdraw funds if there are not enough funds in the account.
However, if you allow TD Bank ATM overdrafts, this will cause the standard fees associated with overdrafts and low balances. This is capped at five withdrawals per day with a fee of $35 per withdrawal, which can lead to $175 in one day for immediate cash in hand.
To avoid overdraft fees, consider the following options:
Set up low balance alerts.
Open a TD Private Tiered Checking account and link a savings account.
Open a TD Beyond Checking account to reimburse your overdraft fees automatically.
Manage automatic payments to avoid missing recurring payments.
Track your spending by using the TD Bank Mobile App.
You can also cancel optional ATM overdrafts by doing the following:
Contact TD Bank to avoid allowing recurring payments when the bank balance is too low.
Add Savings Overdraft Protection to link other accounts to cover low balances.
Both of these options can start the process of an overdraft fee refund to your original account.
To speak to a TD Bank customer service rep and avoid overdraft charges, call or message online via the Contact Center.
NEED EXTRA CASH FOR YOUR NEXT WITHDRAWAL?
Does TD Bank Charge NSF Fees?
Yes. But when does it happen?
If you are going to pay for a bigger purchase at a local store, such as a piece of furniture, TV, or expensive pair of shoes, you may not have enough money in your balance to cover the entire purchase. In this case, you will be charged for using your card when you don't have ample funds to cover the purchase.
With TD Bank, the NSF fee is $35. If a customer overdraws their account by more than $50 within 24 hours, there is an option to "return" the overdraft fees once the funds in the account are restored.
Can You Get a TD Bank Overdraft Fee Waived?
Are you curious if TD Bank waives overdraft fees? That would be nice, right? How can you overdraft at an ATM without any fees?
Unfortunately most financial institutions don't make it easy to get a refund for the overdraft fee. But, the good news for customers is that it is possible — you need to know how to do it.
So, how can you get help as a TD Bank customer? The answer is simple — ask the bank's reliable customer service.
If this is your first time overdrawing your account by mistake, you can call the TD Bank customer service phone number and ask them to waive the fee. Since it is your first time, there should be no problem returning the $35 to your account.
However, if you have overdrawn multiple times, getting a refund can be trickier. If the customer service representative notices a pattern, they may be less likely to return money to your account.
In that case, using the TD Beyond Checking allows customers to get some of their overdraft money back at the end of the year. This account reimburses the first two overdrafts per calendar year!
If you are confused, a quick call to contact TD Bank can show you the number of overdrafts you can have reimbursed per year quicker than you can say "TD Bank reverse my overdraft fees!".
How to Avoid Overdraft Fees with TD Bank
We understand that customers charged overdraft fees can be upset at the extra money coming out of their pocket. If you are already low on funds and charged for an overdraft, this makes matters even worse! Plus, the average overdraft fee in the United States is around $33 — a high surcharge for most account owners.
Let us see three strategies to avoid an overdraft fee with TD Bank.
Option #1: Use TD Bank Features
Link other accounts: The first option to avoid overdrafts with TD Bank is to link other accounts. You can easily use the TD Private Tiered Checking account linked to your savings account for money to be automatically transferred at times of low funds.
Use the TD Bank app: The other option is to set up alerts on your account with the TD Bank Mobile App to alert you every time you are below a certain amount. Overdrafts often occur because you do not know that you have a low balance, so using these tools can help you!
Link a personal credit line: The last way to use TD Bank's features is to link a credit card with your direct debit account.
Option #2: Take Advantage of No-fee Overdraft Apps like Chime for $200 in fee-free overdrafts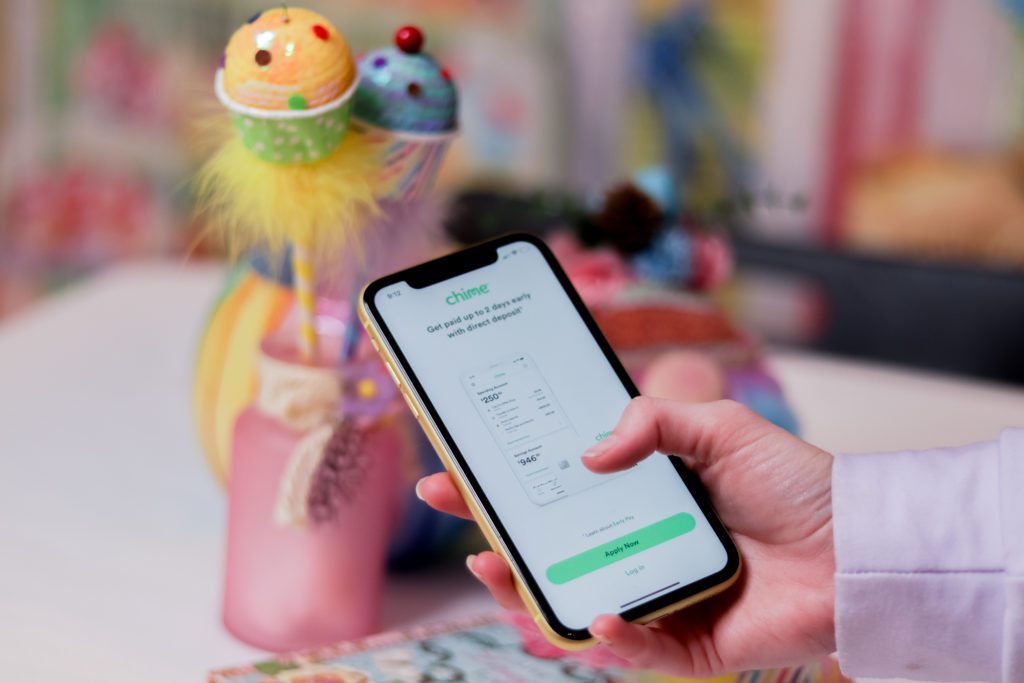 A bank's overdraft tools will still keep customers happy at TD Bank. However, there are other alternatives to prevent overdrafts and extra fees at your local bank, such as fee-free overdraft apps like Chime's SpotMe service.
You can easily enroll in this handy app to arrange a $200 direct deposit per month to avoid the $35 fee with TD Bank.
You've got your eye on a new pair of $150 shoes that you know will look great on you, but there's only $50 in your account. Where most banks would approve the transaction and sting you with a $35 overdraft fee (turning your purchase into a $185 transaction), SpotMe approves the transaction with no fees attached. The negative amount will be balanced by your next deposit as long as your paycheck is regularly deposited into your account.
Don't have time to sign up to SpotMe and need fast cash NOW? Read on for a quick and easy solution.
Sick of overdraft fees? Get fee-free overdrafts for up to $200 with Chime
Option #3: Use a Cash Advance App like PockBox to borrow up to $2,500 even if you have bad credit
There are numerous benefits for using cash advance apps to gain access to funds until more money is deposited into your account.
Using a cash advance app, like PockBox, can help users borrow money without harming their credit score or their financial situation in the long term. Although this is only a short-term fix, it can help prevent TD Bank's overdraft fees and missed payments.
CLICK HERE FOR UP TO $2,500 FAST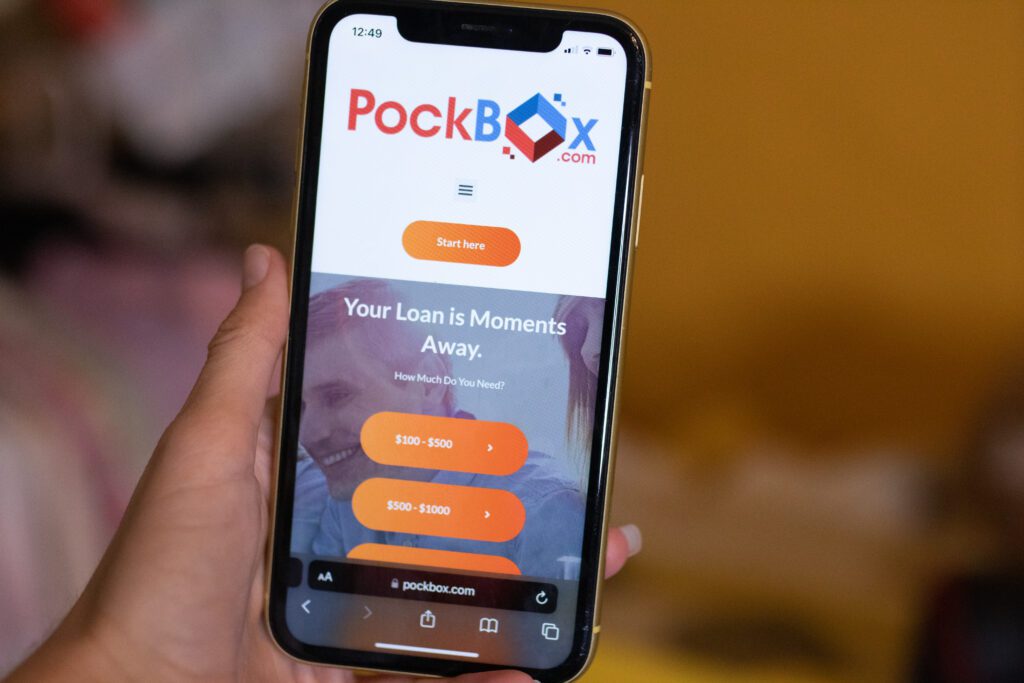 Final thoughts and What To Do Next…
We understand — overdrafts can sometimes help you get out of a tricky situation and provide you with immediate cash-in-hand.
However, spending an extra $35 at the ATM every time you overdraw your account can add up to extreme debt in no time. As a TD Bank account owner, it helps to know that the company's services like specialized checking accounts and Overdraft Protection can help you manage any unwanted fees.
But if you would prefer other no-fee options, consider the following:
Use a cash advance app like PockBox to get short-term loans to avoid overcharge fees
Although overdrafts and charges annoy every banking customer, you can easily avoid these pitfalls if you know where to turn. Take advantage of the tools that TD Bank provides to learn from our detailed guide and keep your hard-earned money in your pocket!
Watch: TD Bank agrees to settlement to refund $122 million in overdraft fees
Latest posts by Mitchel Harad
(see all)
Chime SpotMe is an optional, no fee service that requires a single deposit of $200 or more in qualifying direct deposits to the Chime Checking Account each month and Visa debit card activation. All qualifying members will be allowed to overdraw their account up to $20 on debit card purchases and cash withdrawals initially, but may be later eligible for a higher limit of up to $200 or more based on member's Chime Account history, direct deposit frequency and amount, spending activity and other risk-based factors. Your limit will be displayed to you within the Chime mobile app. You will receive notice of any changes to your limit. Your limit may change at any time, at Chime's discretion. Although there are no overdraft fees, there may be out-of-network or third party fees associated with ATM transactions. SpotMe won't cover non-debit card transactions, including ACH transfers, Pay Anyone transfers, or Chime Checkbook transactions. See terms and conditions.