Editor's Note: Overdraft Apps provides detailed product reviews and recommendations based upon extensive research and our own hands-on testing. We may earn a referral fee when you sign up for or purchase products mentioned in this article.
Wondering about a strange item on your bank statement that reads "ODP transfer to checking" on your bank account statement? Well, there's some good news and some bad news. The bad news is that your checking account had a negative balance, which can result in costly and inconvenient bounced checks and declined debit or ATM transactions.
The good news is that you are participating in an overdraft protection program, which automatically kicked in to restore your balance to a positive balance and often avoid costly overdraft fees.
What does ODP mean on your bank statement?
ODP is a bank's abbreviation for overdraft protection. While many banks use ODP as a transaction description, Chase is the largest and most notorious bank for wrapping it around a whole bunch of other indecipherable acronyms and abbreviations, such as the infamous TOT ODP SWP CR Memo and corresponding TOT ODP SWP DR Memo, which aren't very helpful to their customers!
Overdraft protection is a common bank product that links together your checking and savings accounts so if one account has a negative balance, funds are automatically transferred from the other account to cover the deficit.
Many banks will opt you into their overdraft protection program, so you may not even realize that you are participating in it. There are some pluses and minuses to this, and you should review your banks overdraft policies to understand what the best option is for you.
If you have overdraft protection, you'll need to maintain at least two accounts with the bank (usually a checking and a savings account). Oftentimes, the bank's baseline free checking account won't qualify, so you'll need to upgrade to a more robust set of products which sometimes include a monthly fee.
If your checking account transactions bring your checking account below zero, your bank will automatically move funds from your savings account to make up the difference – and trigger the ODP transfer to checking line on your bank statement. (You'll also notice that your savings account statement will have a corresponding entry for ODP transfer from savings.) With some banks, you will occur a fee for this automatic transfer – your bank will charge you to move your own money around for you; often around $12.
If there is enough money in your savings account, your check, ATM withdrawal or debit card purchase will be processed like usual and you'll avoid any further fees. However, if your account is still negative, your bank will decide at its own discretion whether or not to process these transactions and it will charge you an overdraft fee for each transaction while you checking account has a negative balance. Overdraft fees are often $35 each, and many banks will charge you multiple fees each day, meaning that just a little overspending can quickly cost you more than $100 in fees.
The alternative to paying these fees is opting out of overdraft protection. However, if a transaction will push your checking account into negative territory, your bank will likely decline to process the transaction, and may still charge you an NSF fee!
Managing ODP transfers
As you see, enrolling in overdraft protection gives your bank quite a bit of control over how to handle your money when your account turns negative. Here are some important considerations to help you stay on top of ODP transfers:
1. Your linked account should contain adequate funds
For ODP transfers to take place when you need to cover a payment, you should make sure your linked account has enough money in it. If not, you may still overdraw your checking account, and your bank may charge you their standard overdraft coverage fee.
2. Overdrafts are paid at your bank's discretion
Each bank will have its own overdraft practices, and they may not be obliged to pay your overdrafts all the time. If you overdraw regularly, your bank may determine that you're not managing your money as well as they'd like and they may even remove your overdraft protection entirely.
3. Your savings could slowly disappear
Some bank overdraft protection programs, such as at U.S. Bank, transfer funds in multiples of $50, which means that if you overdraw by $60, $100 would be transferred from your linked account. This may not be a problem for you, but some of your hard-earned savings could be swallowed up by your checking account from time to time.
4. Some funds are unavailable due to a pending transaction
If you've recently made a purchase at a gas station, hotel, rental car company, or restaurant, some of your funds may be frozen because the merchant placed a debit card hold on them. This means that while the money is still in your account, you can't use it until the merchant releases the hold, which may take 72 hours or more. The hold ensures that the merchant gets paid on the transaction even though the final amount isn't known yet. With soaring gas prices, debit card holds are becoming an increasing problem as Visa and Mastercard recently increased hold limits at gas stations to up to $175, which means that if you pay at the pump with your debit card, the gas station may freeze $175 of your bank account balance until the purchase is finished and processed, even if you spent considerably less than that to fill your tank.
More on >>> Can you overdraft a savings account?
Best apps to prevent you from overdrafting
Borrow up to $2,500 (even if you have poor credit) with PockBox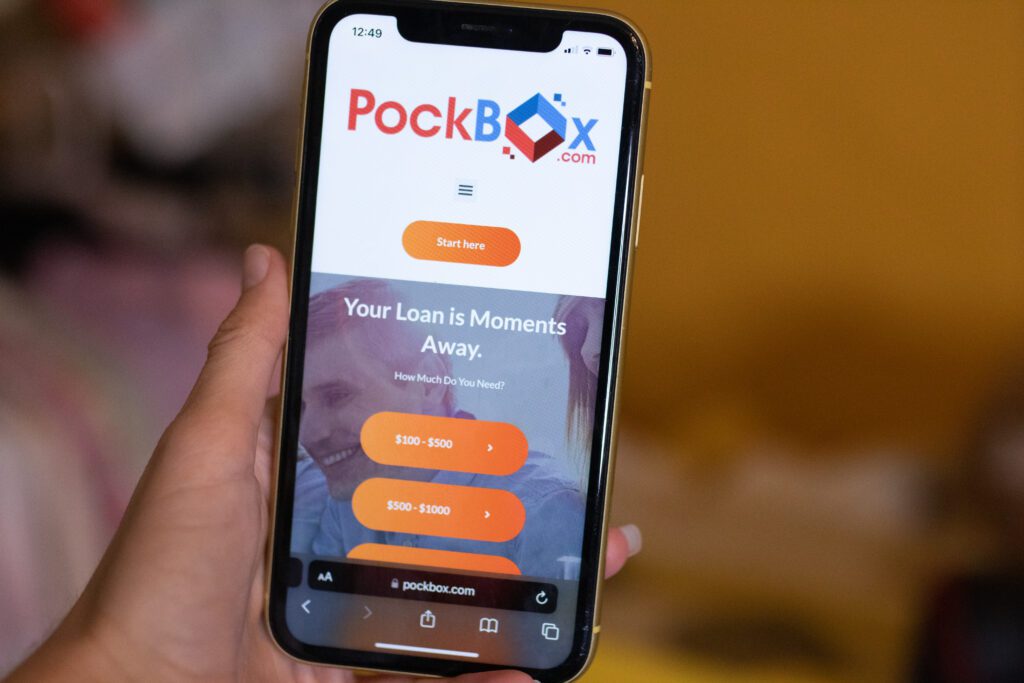 The PockBox app is a speedy way to top up your checking account if you have more extensive emergency cash needs as you quickly get a loan for up to $2,500. You can apply online in just a few minutes, and Pockbox will instantly present your application to dozens of lenders.
This money loaning solution is particularly useful to borrowers with poor credit history who urgently need access to cash.
Borrow Up To $2,500 >>> Visit PockBox
Enjoy up to $200 in fee-free overdrafts with Chime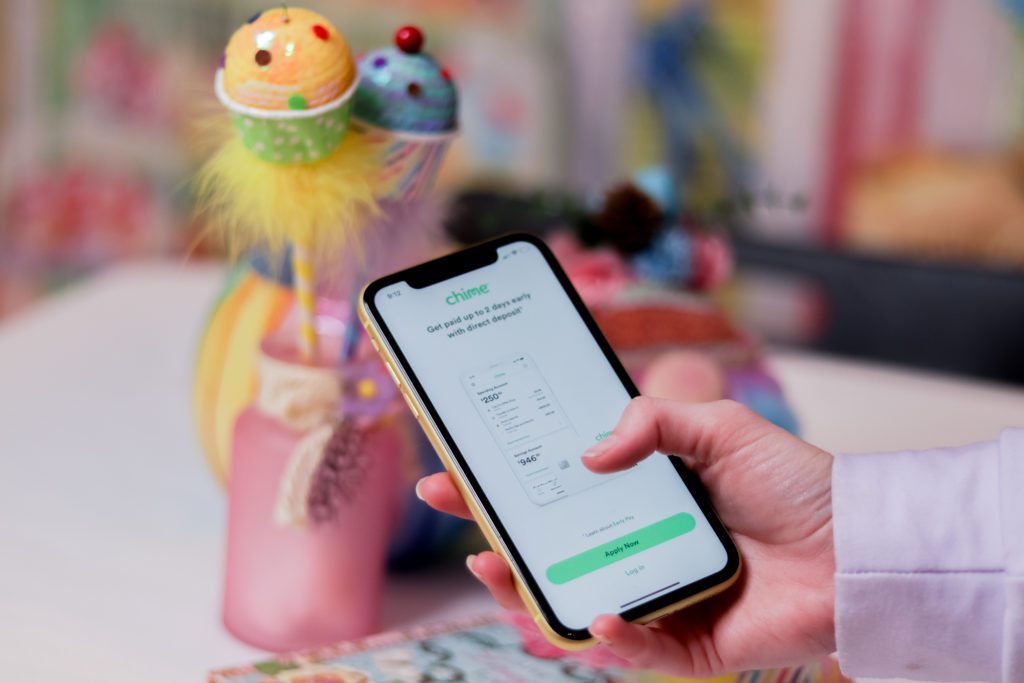 Chime SpotMe® can provide you up $200* in fee-free overdrafts.
If you're looking to avoid the confusing and high-fee rules of Chase or other banks, check out Chime.
Chime isn't a bank – it's part of the wave of easy and convenient financial apps that help you manage and access your money. A great part of the app is called SpotMe, which lets you overdraft your account via debit card purchases or ATM withdrawals with no overdraft fees. Limits start at $20 and can be increased up to $200.*
There is no cost to enroll in SpotMe, and once you set up your account to receive a qualifying direct deposit of $200 or more a month, Chime will cover up to $200 in overdrafts on your account – without charging you overdraft fees!
Let's look at how SpotMe can help you make everyday purchases without worrying about sky-high fees:
You enjoy a $65 dinner out with your friends, but discover that you only have $50 in your bank account. With most banks, if you use your debit card to pay for that meal, you'll be charged an overdraft fee of $35 or more, turning that fun night out into a $100 affair!
However, if you use SpotMe (and have your paycheck regularly deposited into your Chime account) pay for dinner with your Chime debit card, the $15 overdraft will be covered with no fee to you. The $15 negative balance will be cleared from your Chime account the next time you make a deposit.
While SpotMe doesn't have high overdraft limits, it will show you how much you can spend right in the app to help you avoid fees, as well as those embarrassing moments when your transactions are declined. You can access $20 in overdrafts right away (which can help you avoid those frustrating fees banks charge you for being overdrawn by just a few dollars) and you can grow your limit overtime.
The best part is that the sign up process is really quick and easy (less than 2 minutes). Click here to check it out.
Wish you had a little extra cash in your account? Try these fast and easy solutions…
WAIT! High overdraft fees aren't the only way your bank is costing you money.
With inflation overheating, you've probably heard that interest rates are climbing sharply. That means that for the first time in years, it's a great time to shop around for a high interest savings account.
The national average interest rate for savings accounts is currently 0.23% APY – that means that if you have $2,500 in a savings account, you'd earn just $5.76 after one year! Move those hard-earned savings to an FDIC-insured bank paying 3.50% APY and you'd earn $81.73 more!
Don't let your hard-earned savings sit there doing nothing. Check out the rates that you can earn at other banks:
Latest posts by Mitchel Harad
(see all)