Editor's Note: Overdraft Apps provides detailed product reviews and recommendations based upon extensive research and our own hands-on testing. We may earn a referral fee when you sign up for or purchase products mentioned in this article.
Many people think about overdraft privileges as a backup plan for when you make a mistake and accidentally spend more than you have in your bank account.
But an overdraft is just another form of credit (though potentially a very expensive one) that you can tap when you need to complete a debit card purchase, access some extra cash from an ATM or ensure that a check or bill payment will go through as planned.
There's no stigma to tapping your overdraft privileges when you're a little short on funds. Many banks will even tell you how much you have available to borrow on their app or website. It's vital that you understand the cost of doing so, though. Many banks have reduced overdraft fees – including Bank of America. Or completely eliminated them – like Capital One 360). But they can still take a substantial bite out of your wallet.
Make sure you understand your bank's policies and check on your balance to avoid racking up multiple overdraft fees that can exceed $150 per day at some banks! You'll also want to avoid falling victim to buying the infamous $39 cup of coffee.
For example, if you have $20 in your account but use your debit card to pay for a $25 meal, this puts you in an immediate overdraft. You only needed $5 to cover your meal. But the bank will cover the difference and charge you an average overdraft fee of $35. You owe $5 for your meal plus $35 in overdraft fees, making it an expensive meal!
Also, think through your plan to quickly bring your bank balance back above $0, or you could risk suspension of further transactions, further fees for extended overdrafts, and even having your account permanently closed by the bank.
What we'll cover:
How to overdraft a debit card at an ATM
You'll need to enrol in your bank's overdraft protection plan to overdraft your bank account on purpose. Overdraft protection authorizes the bank to let you spend more than you have. It also means that you agree to pay your bank's fees for this privilege.
Overdraft fees vary by bank. Many banks will charge you multiple fees if you have more than one overdraft transaction daily. Many banks now provide a short grace period to bring your balance back above zero to avoid fees.
Your bank will set your overdraft limit at its discretion. It's usually based upon your account history, average balance, and the balance of any accounts that you've linked to your checking account to cover potential overdrafts. Your overdraft limit can vary from day to day. And most banks won't let you overdraft right away on a new account.
Once overdraft protection is set up on your account, using your debit card is the easiest way to access extra funds for purchases or cash. Overdrafting your debit card on purpose is quite simple – just use it as usual to complete a purchase. Remember that some banks' overdraft policies only authorize debit card overdrafts for essentials like gas or groceries.
And avoid large purchases, as your overdraft limit often will be under $200 and may just be a fraction of that. If your transaction exceeds your overdraft limit, your purchase will be declined. (You won't be subject to an overdraft fee, though.)
Similar guidelines apply if you'd like to overdraft at an ATM to withdraw some cash. You don't need to pre-authorize the transaction with your bank and can just use the ATM as you normally do. Some banks will warn you that the withdrawal will overdraft your account and subject you to an overdraft fee. This is helpful in case you weren't aware of your balance.
Request more than your overdraft limit, and the transaction will be declined (with no overdraft fee). Although you may have better luck trying again with a smaller withdrawal amount. Like with debit card purchases, not all banks allow you to overdraft at an ATM, so make sure you know your bank's policy.
Let's be honest, chances are you already know how to spend over your limit. If you're like millions of Americans, you want to know how to overdraft your bank account WITHOUT paying extra fees or charges for convenience.
We've rounded up the top bank apps built for overdrafts. Soon, you can overdraft your bank account on purpose and not have to pay for the convenience.
Best bank apps for overdrafts
Overdrafts can have a pretty negative reputation and are a costly reminder that you've spent money that you didn't have. These costly fees can also cause anxiety if you don't know whether you have enough money in your account to cover a transaction.
A new breed of banks understands that sometimes we all have a bit of a cash crunch, so they've built out overdrafts as a key feature and benefit of their account offerings. To help you avoid the nervous moment of waiting and hoping the payment will go through, consider downloading the following cash advance apps to overdraft your bank account on purpose instead.
Chime – Fast access for up to $200 in fee-free overdrafts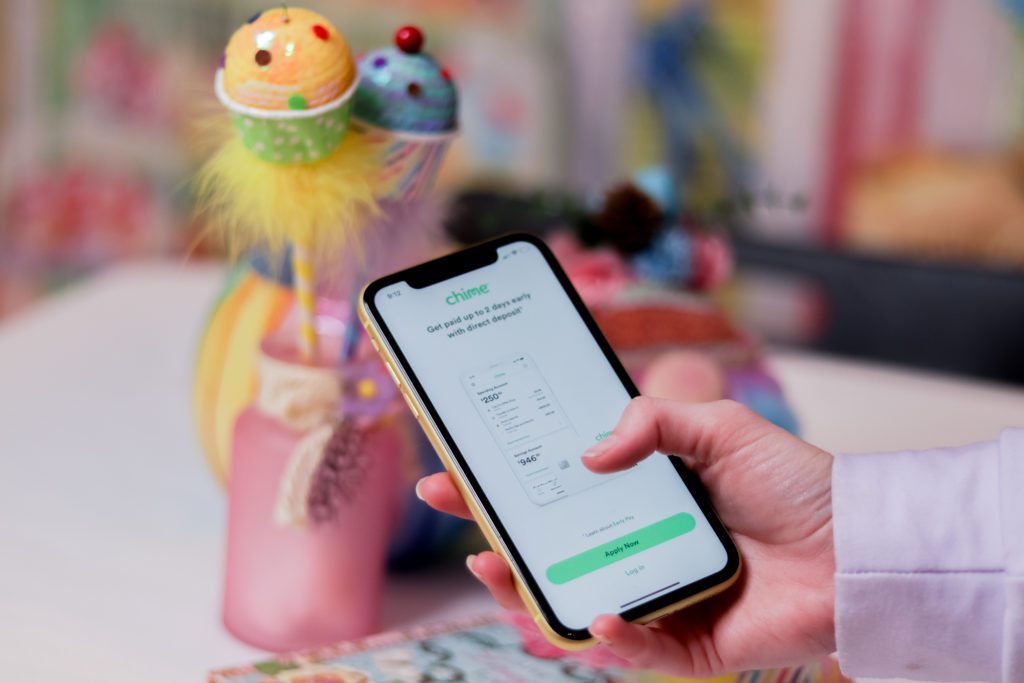 Chime's optional, no-fee service, SpotMe®, can provide up to $200* in fee-free overdrafts when you're short on funds.
With more than 12 million account holders, Chime is bigger than many of the competing apps in the fintech space – and it's not hard to see why. The Chime app lets you overdraft your account via debit card purchases or ATM withdrawals with no overdraft fees. Although limits start at $20, these can be increased up to $200*.
As a free service (though you'll need a single qualifying deposit of $200 or more to a Chime Spending Account), you're eligible for up to $200 in overdrafts with no annoying fees for convenience.
Get fast access to fee-free overdrafts >>> Sign up for Chime in less than 2 minutes
Go2Bank – overdraft up to $200 with no credit check
Go2Bank provides a full-featured bank account that you can access and manage from your phone. You can get started with Go2Bank by simply downloading the free app. There is no credit check, no minimum balance, and you don't have to move your direct deposit1.
Go2Bank shows you exactly how much you have available in overdraft protection and how you may be able to qualify for a larger overdraft line. You can access overdrafts anytime you need to simply by swiping your Go2Bank Visa debit card for a purchase.
Read our full Go2Bank review ????
Overdraft protection2 is simple with Go2Bank. Simply set up and receive direct deposits, and you'll be automatically enrolled in overdraft protection for purchases made with your Go2GBank Visa debit card.
Plus, Go2Bank gives easy ways to avoid overdraft fees. There are no fees on transactions that overdraft your account by less than $5. Plus, you get a 24 grace period to bring your account balance back above zero to avoid fees altogether.
Go2Bank even gives you two days early access to your direct deposited paycheck3 – free – to help shrink that wait until payday.
Up to $200 in overdrafts and can get paid two days early >>> Check out Go2Bank now!
Best cash apps for a quick cash advance
Although some cash advance apps offer overdraft protection for account holders, others provide a cash advance borrowed against your future paycheck. These can come in handy when you need extra cash and overdrawing your bank account with an app won't provide the funds you need.
We've written the definitive guide on the best cash advance apps available. But here are a couple of our favorites to get you started.
Check out the full list of cash advance apps dominating the market here ????
Albert – Cash advances up to $250 with ZERO fees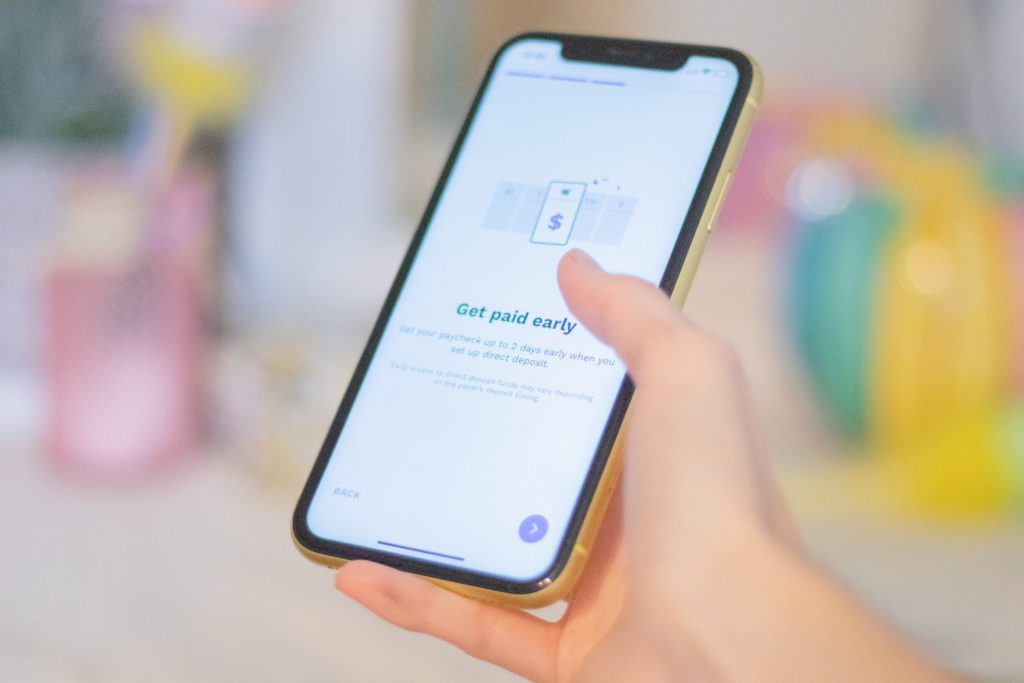 Albert offers up to $250 in fee-free and interest-free cash advances with no credit checks.
The Albert app comes with a suite of in-app tools to help you track your spending, make budgets and stay on track with your savings goals. Oh, AND you get highly personalized financial advice delivered by real 'Albert Geniuses' to help you overcome real financial challenges.
If paying zero fees on cash advances sounds good, you'll love being able to access up to THREE cash advances per pay period with no credit check.
Although there's no subscription required to use Albert, there are advantages to creating an Albert account. Namely, you'll be able to access your cash advances within minutes instead of sending them to a linked bank account and waiting three days.
And if you still need an incentive to get started, new users enjoy a $150 sign-up bonus!
Get a $150 new account bonus and cash advances up to $250 >>> Get the free Albert app
Earnin – Fee-free cash advances up to $500
If cashing in the hours you've worked before payday sounds appealing, Earnin might be right for you.
Connecting with your existing bank account, Earnin allows you to access up to $100 in overdrafts per day in just a few clicks. The outstanding amount is automatically deducted from your next paycheck.
Enabling Earnin's Lightening Speed alongside the Cash Out feature means you can receive your cash within minutes. You can overdraft without fees from your smartphone if you're a salaried, hourly, or on-demand employee receiving regular direct deposits into a checking account.
As you build your account history with Earnin, your limits can increase (up to $500/pay period) with no risk of overdraft fees.
LEARN MORE >>> Read our Earnin App Review
What is overdraft protection?
Most banks offer overdraft protection as an opt-in service. In some cases, you can get an overdraft line of credit. This is a "loan in waiting" that is an agreed amount – say $1,000. If you go overdrawn with your account, the loan will cover it. Your fee is interest on the amount you overdraft though you usually need a pretty good credit score for this kind of protection.
The other kind of overdraft protection covers your account for $200. You pay the $35 fee each time you use this service, which is taken out of your account. As you can see, this can tap out your account pretty quickly.
You can also link your checking account to your savings account. If you overdraft your checking account, your bank automatically transfers money from a linked savings account to a checking. You can also link to your credit card. But remember that cash advances on your credit card have EXTREMELY high interest, and they are paid off last on your credit card.
Some banks also offer "Courtesy Pay". This service goes back to the good old days when banks covered their clients, understanding that the loan would be repaid within 30 days. This arrangement may or may not come with third-party fees or late fees.
Short on funds? We've rounded up the quick and easy solutions:
Sick of overdraft fees? Try these options instead…
Just because your bank will cover your purchase doesn't mean you should deliberately overdraw your account. Yes, it's your responsibility to manage your money to live within your means. But that doesn't mean you should suffer through costly fees just to pay your bills, fill up your tank with gas, and live your life.
The good news is that most of us have a little wiggle room there until we get things figured out. Overdraft protection should be only for rare occasions. You're in luck if you're looking for long-term solutions and alternative options.
Signing up for a cash advance app can provide you with a small loan until your paycheck comes in and cover your purchases if you make a mistake with your budget.
Best of all, we've downloaded and tested this year's best apps and rounded up the results right here:
WAIT! High overdraft fees aren't the only way your bank is costing you money.
With inflation overheating, you've probably heard that interest rates are climbing sharply. That means that for the first time in years, it's a great time to shop around for a high interest savings account.
The national average interest rate for savings accounts is currently 0.23% APY – that means that if you have $2,500 in a savings account, you'd earn just $5.76 after one year! Move those hard-earned savings to an FDIC-insured bank paying 3.50% APY and you'd earn $81.73 more!
Don't let your hard-earned savings sit there doing nothing. Check out the rates that you can earn at other banks:
Latest posts by Mitchel Harad
(see all)