Editor's Note: Overdraft Apps provides detailed product reviews and recommendations based upon extensive research and our own hands-on testing. We may earn a referral fee when you sign up for or purchase products mentioned in this article.
Go2Bank gives you the convenience of a full-featured bank right from your phone. You can spend, save, move money, and even cash a check directly through the app and connected Go2Bank Visa debit card. There are great additional features, including overdrafts for up to $200 and some pretty incredible instant cash back offers for up to 7%. You can open a Go2Bank account with no credit check, and most features are available without the need to move your direct deposit.
However, Go2Bank charges higher fees than some other popular apps and has very limited options to access extra cash wen you need it. We've sorted through apps similar to Go2Bank to help you find the one that best fits your finances.
What is Go2Bank?
Go2Bank gives you all of the features and convenience of a bank, right from your phone.
Shop at millions of merchants with a Visa debit card
Access cash via whenever you need it via a free nationwide ATM network1
Cash a check anytime, anywhere just by taking a photo in the Go2Bank app
You'll also get access to some great benefits, like instant cash back offers for up to 7% on eGift Cards2 for popular restaurants, retailers and entertainment options, such as Applebee's, Outback, Athleta, Claire's, Old Navy, Hulu, and many more.
You can open a Go2Bank account with no credit check or Chexsystems check, so it's a great option if you've had a few problems with your credit history and need a second chance bank account. You don't need to move your direct deposit to Go2Bank, but if you do, you can qualify for great additional benefits like no monthly fee3 (otherwise $5 per month), early access to your paycheck, and up to $200 in overdraft protection4.
Go2Bank is a brand operated by Greendot, a public company that is over 20 years old and has served over 33 million customers. It is a member of the FDIC, meaning that you deposits are insured by the federal government for up to $250,000. Greendot introduced Go2Bank in 2021, at the same it announced that it was closing down GoBank. GoBank customers are encouraged to open a new account with Go2Bank, but their accounts were not automatically migrated over.
Convenient banking from your phone >>> Get started with Go2Bank
Go2Bank Overdraft Protection and Cash Advances
You can access to up to $200 in overdraft protection on your Go2Bank account. There is no fee for overdrafts under $5 or if you bring your account back to a positive balance within 24 hours of your first overdraft transaction. Otherwise, Go2Bank changes a $15 fee for each overdraft.
You'll need to set up direct deposit with Go2Bank to qualify for overdraft protection, with your overdraft limit tied to your direct deposit amounts:
$10 after your first direct deposit
$100 when you make two direct deposits totaling at least $200 over the past 35 days
$200 when you make two direct deposits totaling at least $400 over the past 35 days
As soon as you meet these criteria you can overdraft your account right away. Overdraft protection can only be used for debit card purchases – you can't overdraft your Go2Bank debit card at an ATM.
Go2Bank does not offer cash advances. However, if you set up an eligible direct deposit to your Go2Bank account, you can access your paycheck up to two days early5 and government benefits payments (such as Social Security) up to four days early.
Access up to $200 in no-fee overdrafts >>> Get started with Go2Bank
Lower Cost and More Flexible Alternatives to Go2Bank
Go2Bank is a great tool for managing your money. It's fast and easy to set up, and charges reasonable fees for most services.
However, Go2Bank does have a long menu of fees for its services. It can feel like you are being nickel-and-dimed at times, and these fees can add up. There's a $5 monthly fee (waived with a qualifying direct deposit), a $15 fee for each overdrafts, and a fee of up to 5% for cashing a check (free if you want to wait for ten days to get your funds). There's even a 3% fee to move money to your Go2Bank account via a debit card issued by another bank – in other words Go2Bank sometimes charges you to add money to your account!
In addition, if you find yourself in a cash crunch, Go2Bank offers limited alternatives to help. While you may qualify for overdraft protection on Go2Bank debit card purchases, you won't be able to access cash via an ATM or withdrawal.
Here are some lower cost alternatives to Go2Bank, including several no fee cash advance apps:
Chime – Access up to $200 in overdrafts without the fees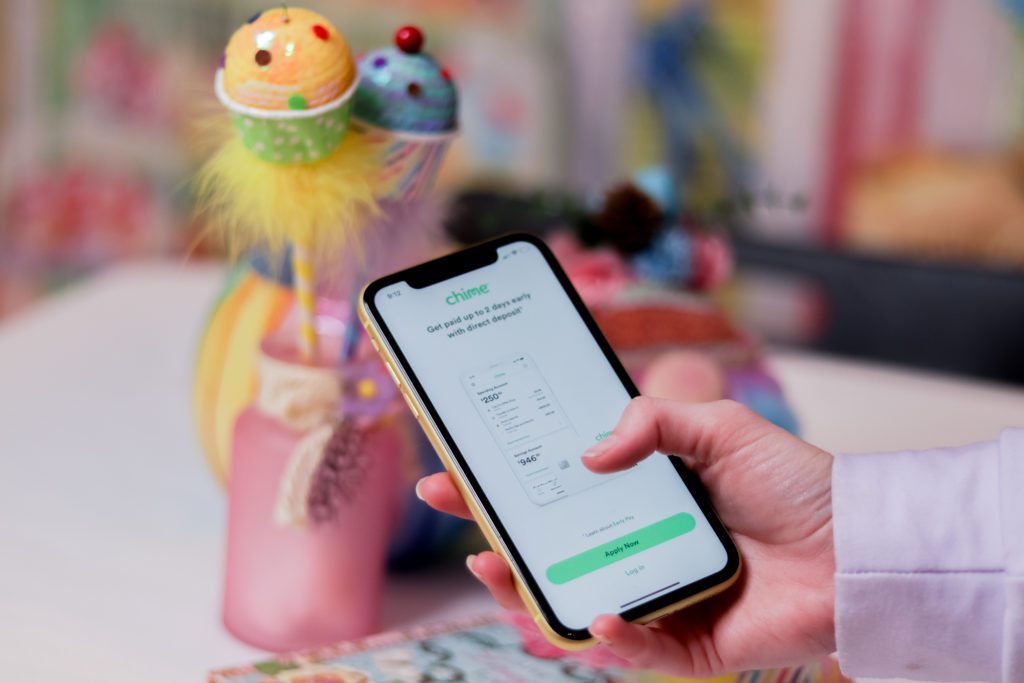 Chime offers many of the same features as Go2Bank, but without all of the fees! There are no monthly fees and no overdraft fees. You can qualify for $200 in overdraft protection6
with Chime by making $200 in qualifying direct deposits each month – that's half of the amount required by Go2Bank.
And where Go2Bank charges a $15 fee on each overdraft, there are no fees with Chime. Plus, you can access cash when you need it most by overdrafting your Chime debit card at an ATM. Chime offers the same two day early access to your direct deposit paycheck, too.
Get no-fee overdrafts with Chime >>> Sign up with Chime in less than 2 minutes
Albert – Get up to $250 in no-interest cash advances with no credit check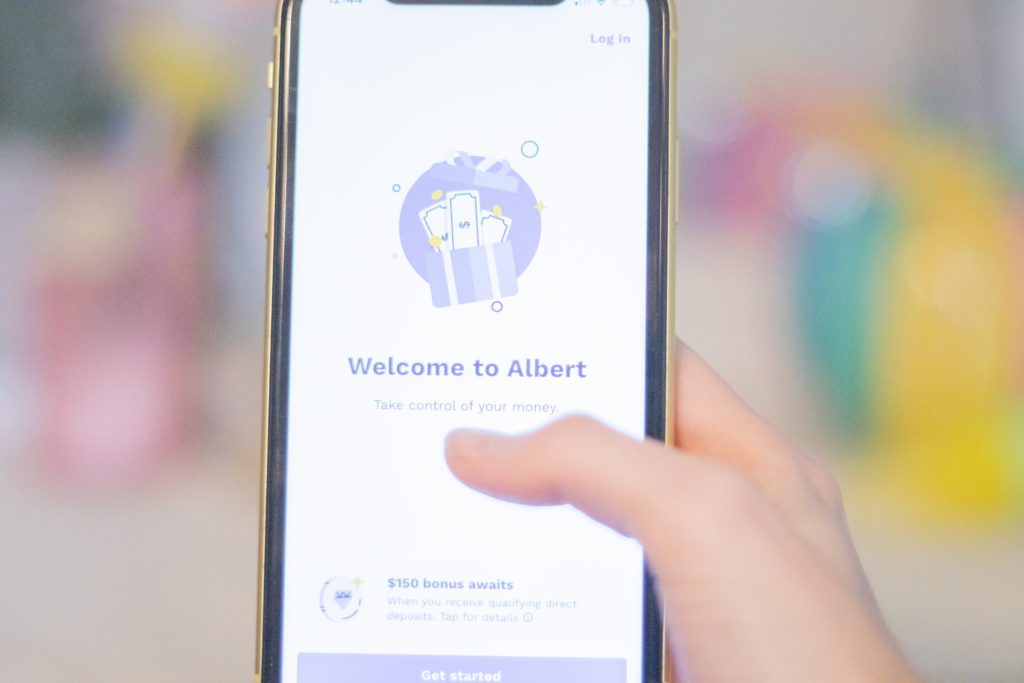 Albert offers cash advances for up to $250, with no interest7. It takes less than ten minutes to get extra cash when you need it through the Albert app. You can have the money directed a no-fee Albert account for free, or direct them to you bank account for a $6.99 express fee.
You can qualify for up to three Albert cash advances per pay period. Your advance will be automatically repaid when you receive your next paycheck or benefits payment, but you can easily move this date to one that's convenient to you; there are no late fees. Albert does not perform a credit check or require you to move your direct deposit to obtain a cash advance.
The free Albert app also gives you a great set of tools to help you manage your money, better understand your spending, and achieve your savings goals.
No credit check cash advances up to $250 >>> Get the free Albert app

Earnin – $100 daily, no-fee wage advances
Earned money but haven't been paid yet? Earnin is a fantastic free app that makes it easy to get your hands on your money, with no interest and no fees. There is no credit check and you don't need to move your direct deposit.
Earnin links to your existing bank account and gives you to give you fast and easy access to your upcoming paycheck – you can get up to $100 per day and borrow up to $500 per period.
The Earnin app shows you how much of your next paycheck is available for a pay advance, and you can request one with just a few taps. Your funds are quickly deposited into your existing bank account, often in less than 30 minutes, so you can use it however you want to – get cash from an ATM, pay for purchases with you debit card, or make sure that a bill gets paid on time. It's a great way to get cash when you need it without paying overdraft fees.
When you receive your next paycheck, your advance is automatically repaid. Earnin will ask if you want to give an optional tip for the cash out service, but declining to tip won't impact your ability to make future cash outs.
Up to $500 no-interest, no-fee pay advances >>> Check out the free Earnin app
Brigit – Access up to $250 in fee-free overdrafts
Brigit offers instant cash advances for up to $250 per pay period. There's no credit check, no interest, and Brigit won't ask you for a tip.
Like other apps that loan you money instantly, it take just a few taps to request cash, but Brigit also has cool and useful feature that help you avoid unexpected overdrafts. Brigit keeps an eye on your upcoming expenses and if your bank balance is in danger of going into negative territory, Brigit will automatically send you cash to help you avoid costly overdraft fees.
You do need to subscribe to Brigit for $9.99 to access cash advances, and your subscription includes some additionally features such as identify theft insurance, and tools to help you build, monitor and protect your credit. Even if you're not ready to subscribe, you may want to check out Brigit's free financial tools, which help you better track your spending habits, stay on top of upcoming bills, and even create easy budgets to monitor your earnings, spending and savings.
Access up to $250 in fee-free overdrafts >>> Explore Brigit Now
WAIT! High overdraft fees aren't the only way your bank is costing you money.
With inflation overheating, you've probably heard that interest rates are climbing sharply. That means that for the first time in years, it's a great time to shop around for a high interest savings account.
The national average interest rate for savings accounts is currently 0.23% APY – that means that if you have $2,500 in a savings account, you'd earn just $5.76 after one year! Move those hard-earned savings to an FDIC-insured bank paying 3.50% APY and you'd earn $81.73 more!
Don't let your hard-earned savings sit there doing nothing. Check out the rates that you can earn at other banks:
Latest posts by Mitchel Harad
(see all)