Editor's Note: Overdraft Apps provides detailed product reviews and recommendations based upon extensive research and our own hands-on testing. We may earn a referral fee when you sign up for or purchase products mentioned in this article.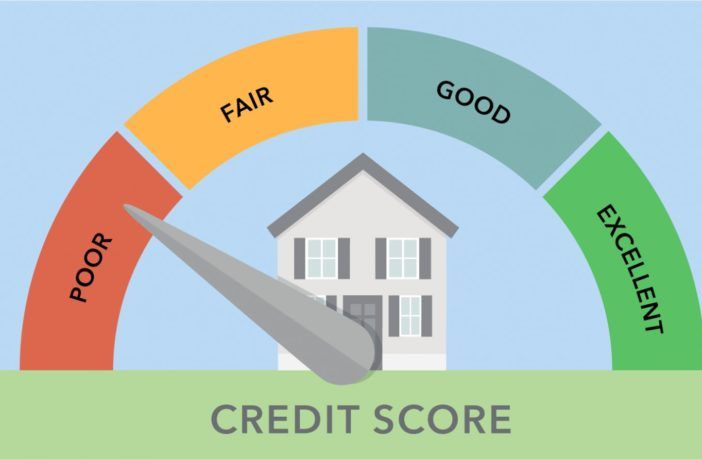 Let's start with the obvious: Not having a bank account makes lots of simple things hard and expensive.
Has anyone ever enjoyed going to a check cashing store? They're never a pleasant place to hang out, and paying a high fee to get cash is the last thing you need to spend money on.
Paying bills is a huge hassle. You get to wait in line for money orders and pay for the privilege.
And when you're short on money, things can get frustrating and even more costly. Your don't have many options to borrow a little extra cash, aside from payday lenders with sky-high interest rates and fees.
Some money mistakes may have led to your bad credit, but you don't have to keep paying for them. A new breed of financial apps called 'neobanks' has emerged to offer second chance bank accounts for people with bad credit that are full-featured, allow you to overdraft when you're short on cash, and often do it a price that is hard to beat – FREE.
We've hand-selected three popular neobank apps that offer services like no-fee overdrafts and one even offers you a $50 new account bonus! They welcome new customers with bad credit and have no credit checks to open a new checking account. Let's take a look.
How bad credit can keep you from getting a bank account
Remember back in school when strict teachers would try to keep everyone in line by threatening to note bad behavior on your PERMANENT RECORD?
Well, we all eventually figured out that there was no such thing as a permanent record in school, but your credit file and score do follow you around for your adult life. And these count for a lot. Your credit score determine your ability to get a credit card, auto loan or mortgage. If you've had some challenges or made some mistakes around repaying loans, you could even find that a low credit score has impacted your ability to get auto insurance, open a bank account, and in some cases even land a new job!
Problems with your credit aren't recorded permanently, but they do affect your credit file and score for quite a while. The good news is that their impact to your credit score fades over time, and they are eventually removed from your credit report. Here's how long negative items impact your score at Equifax, one of the three major U.S. credit bureaus:
Late payments stay on a credit report for up to seven years from the date of the missed payment. Late payments stay on your credit report even if you pay the past-due balance.
Collection or charged-off accounts: After several months of non-payment, your past due accounts may be charged off by the original lender and assigned to a collection agency. The entire collection account will be on your credit report for seven years from the date of your first missed payment.
Bankruptcy public records will weigh down your credit report for 7 to 10 years, depending upon the type of bankruptcy that you filed.
Other negative accounts, such as repossessions, foreclosures, and short sales can also stay on your report for up to seven years from the date of the first missed payment.
If you've ever had significant non-payment issues with a bank account, such as having an account closed due to an unpaid negative balance, there's also a lesser known credit bureau that could keep you from opening a new account at a traditional bank. ChexSystems is a company that many banks use to verify the credit history of new customers before opening accounts, and you've been denied for a new account due to bad credit, your ChexSystems report is often the culprit. (You can request a free copy of your ChexSystems report every 12 months.)
ChexSystems keeps most negative items on your credit report for five years, which can effectively lock you out of the low cost and convenience of using a traditional bank. Fortunately, some neobanks and cash advance apps will allow you to open a new account even if your ChexSystems report isn't squeaky clean.
Second chance checking accounts with overdraft protection
If you have bad credit or negative items on your ChexSystems reports, many traditional banks will turn you away when you try to open a new checking account, making it hard and expensive to access and move your money.
Some big banks do offer second chance checking accounts to customers with bad credit, but these aren't full featured accounts and come with annoying restrictions and fees. For example, Wells Fargo Clear Access Banking charges a $5 monthly fee and declines all overdraft transactions, while City National's Bounce Back account costs up to $8.99 per month and layers on additional fees for features that are free for other accountholders, such as using other banks' ATMs or ordering checks.
So if you're looking for a full-featured bank account that includes overdraft privileges and has low or no fees, your best bet is probably with the new breed of financial apps called neobanks. (These companies are not banks, but offer banking services through seamless partnerships with FDIC insurance banks, which offer no-cost insurance on up to $250,000 in deposits.).
They'll let you open a new checking account online instantly, even if you have bad credit; there's no credit check and they don't use ChexSystems.
Here are our top three recommendations:
Chime – Access up to $200 in cash when you need it, fee-free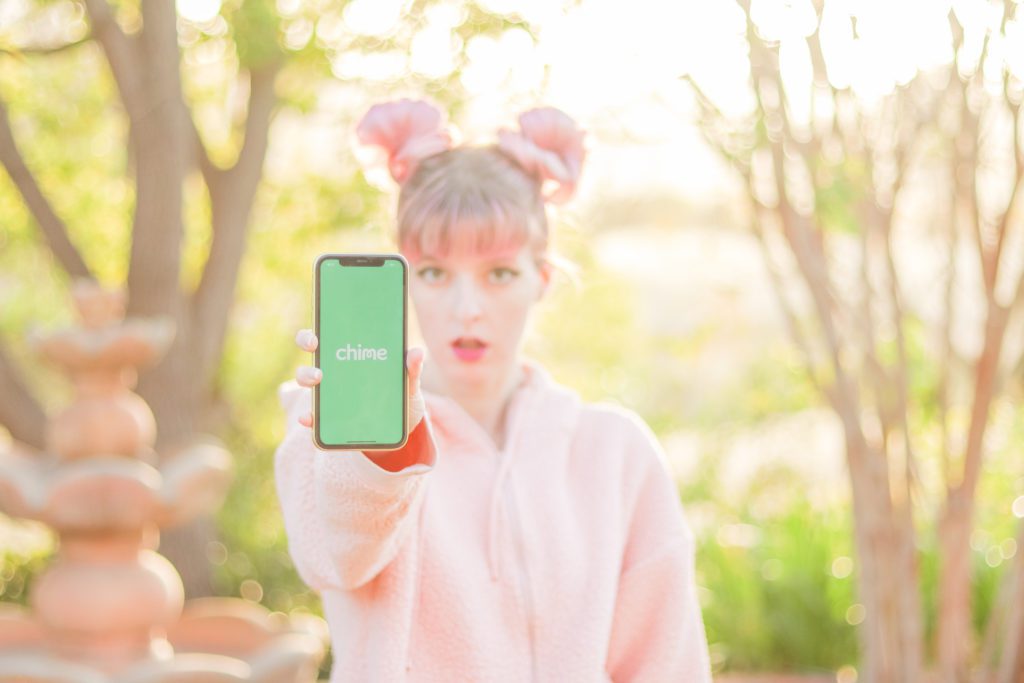 Chime offers one of most popular checking account for people with no credit, and you can also get fee-free overdrafts for up to $200* via cash withdrawals at an ATM or purchases made on the Chime debit card.
Like Current, Chime lets you handle common bank features right from the app and sends you a free Visa debit card that you can use for purchases or ATM withdrawals. You can also use the Chime app to instantly send payments to anyone, instantly, no matter what bank account they use, with no fees to send money or cash out.
Once you have a Chime account, you can work on improving your credit score by also enrolling in the optional Credit Builder program, where you can open a secured credit card that's linked to your checking account. As you make purchases, they're automatically paid by your Credit Builder balance, so you won't wrack up debt, and Chime reports these on-time payments to the three major credit bureaus, which can help boost your credit score. Credit Builder has no annual fee or interest charges, there's no credit check to obtain a credit card, and there's no minimum security deposit required.
Withdraw up to $200 in extra cash from an ATM >>> Sign up for Chime in two minutes
Go2Bank – Bank Account with Overdraft and No Credit Check
Go2Bank is one of the fastest growing second chance checking accounts, with no credit check or Chexsystems check. There is no minimum balance required and direct deposit is optional. You can get started with Go2Bank in minutes by downloading the free app or by purchasing a prepaid Go2Bank card at major retailers nationwide.
Go2Bank gives you access to up to $200 in overdraft protection1 which you can access simply by using your Go2Bank Visa debit card to make a purchase. There are no fees on transactions that overdraft your account by less than $5, and you have a 24 hour grace period to bring your account balance back above zero; otherwise a $15 fee per overdraft applies.
There are no credit checks for overdrafts, which makes Go2Bank a great option if you have bad credit. Your overdraft limits are based on your direct deposit history:
$10 after your first direct deposit
$100 when you make two direct deposits totaling at least $200 over the past 35 days
$200 when you make two direct deposits totaling at least $400 over the past 35 days
Plus, Go2Bank will waive the monthly fee when you set up a qualifying direct deposit, too!2
Access up to $200 in overdraft protection >>> Get started with the free Go2Bank app
Current – Overdraft up to $200 anytime with no fees
Current gives all of the power of a bank right from your phone. You can check your balance, make payments and even cash a check right in the Current app, anytime and anywhere. You'll also get a free Visa debit card that you can use to shop at millions of merchants and access cash fee-free at over 40,000 in-network ATMs. There are no monthly or minimum balance fees, no bank transfer fees and no hidden fees.
One of Current's best features is that you can access up to an extra $200 whenever you need it via your Current debit card, with no overdraft fees, too! Just set up your account to receive a qualifying direct deposit of $500 or more each month, and Current will cover up to $200 in overdrafts on your account.
Current is packed with some great additional benefits, too. When you set up direct deposit you can also access your paycheck two days early, with no fees as well. And you can take advantage of tons of impressive cash-back offers when you use your Current debit card at some of your favorite restaurants, stores and gas stations. You'll find tons of 4% cash-back offers at restaurants, and 2% cash-back from national gas stations – Current can put some real money back into your pocket!
The Current app is (you guessed it!) free to download and you can create an account online in just minutes.
Overdraft up to $200 with no fees >>> Get started with Current
👀 Looking for other options? Check out these cash advances for bad credit.
WAIT! High overdraft fees aren't the only way your bank is costing you money.
With inflation overheating, you've probably heard that interest rates are climbing sharply. That means that for the first time in years, it's a great time to shop around for a high interest savings account.
The national average interest rate for savings accounts is currently 0.23% APY – that means that if you have $2,500 in a savings account, you'd earn just $5.76 after one year! Move those hard-earned savings to an FDIC-insured bank paying 3.50% APY and you'd earn $81.73 more!
Don't let your hard-earned savings sit there doing nothing. Check out the rates that you can earn at other banks:
Latest posts by Mitchel Harad
(see all)
Activated, chip-enabled debit card and opt-in required. $15 fee may apply to each eligible purchase transaction that brings your account negative. Balance must be brought to at least $0 within 24 hours of authorization of the first transaction that overdraws your account to avoid the fee. Go2Bank requires immediate payment of each overdraft and overdraft fee. Overdrafts paid at Go2Bank's discretion, and Go2Bank does not guarantee that it will authorize and pay any transaction. Learn more about Overdraft Protection (PDF).