Editor's Note: Overdraft Apps provides detailed product reviews and recommendations based upon extensive research and our own hands-on testing. We may earn a referral fee when you sign up for or purchase products mentioned in this article.
If you're one of the millions of Americans with subprime credit, you'll find it hard to get home and car loans and credit card accounts. Even if you are approved, you might be forced to pay higher interest rates and fees. SeedFi's Borrow & Grow plan may help boost your credit score, but you'll need at least $10,000 in annual net income and may find better interest rates or features elsewhere. To help you make an informed decision, check out the best credit building apps like SeedFi.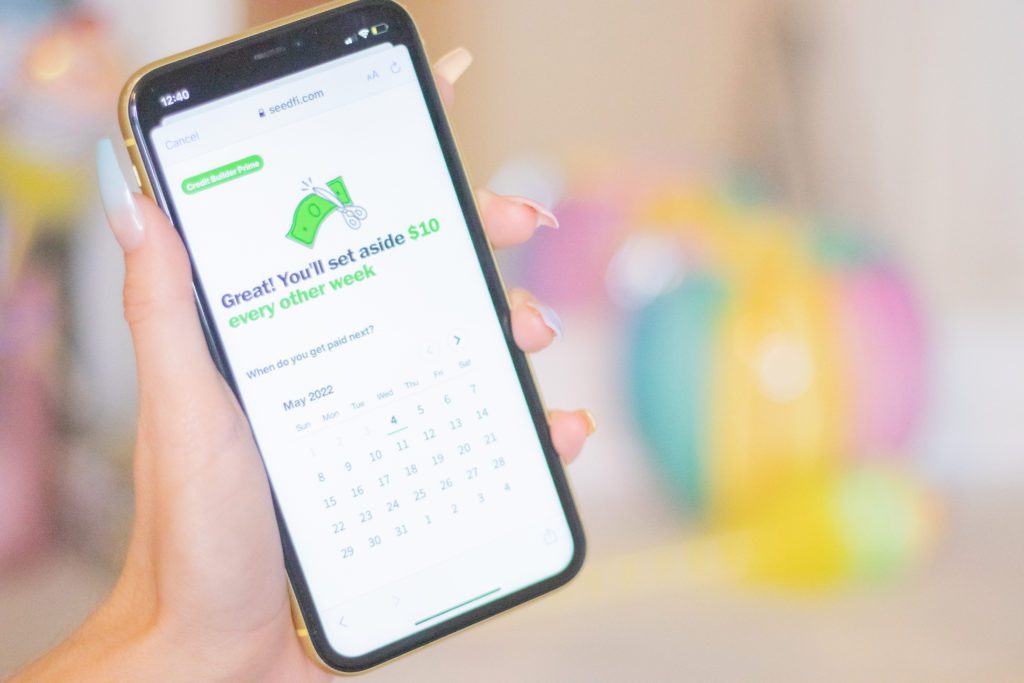 SeedFi's Borrow & Grow plan combines a credit builder and a personal loan. This means you get cash upfront plus extra savings deposited in a locked savings account. The advantage of this type of loan is that your credit score may improve with bi-weekly payments reported to the three major credit bureaus. Plus, your savings are released when you've paid off the total, so you have an emergency fund.
Since launching in 2019, SeedFi has helped thousands of customers build millions of dollars in savings. As a payday loan alternative, SeedFi can help you out of a tight spot, potentially build your credit and leave you with savings for a rainy day.
But since many credit unions, banks and apps offer credit builder loans and products, it's natural to ask, "are there loan apps like SeedFi that offer me a better fit?"
We answer that question by rounding up the best plans and products for you.
So read on to compare your options to start working on your credit score.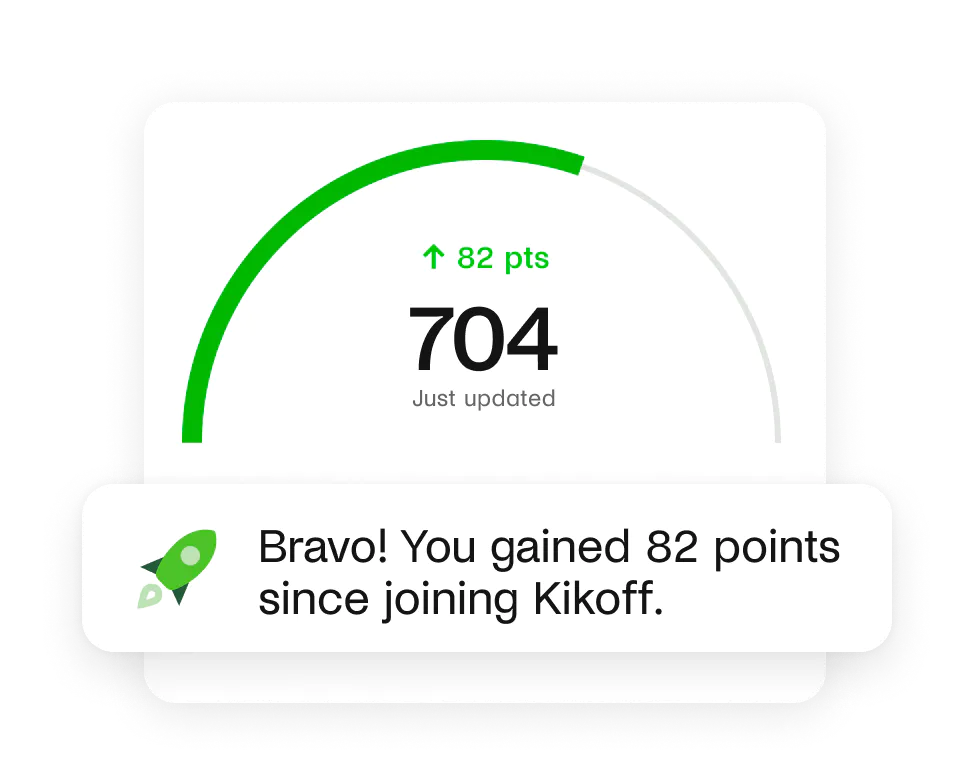 Kikoff Credit can help you build your credit with no credit check and no costly long term commitment.
On average, Kikoff customers with credit scores under 600 increase their credit scores by 58 points, with consistent on-time payments during the account lifetime. Many Kikoff customers have been able to qualify for better car loans, mortgages, credit cards, personal loans, and more.1
Kickoff has helped over 1 million people build credit and costs just $5/month!
How do credit builder loans work?
Credit builder loans place your funds in a locked savings account to help you build up savings and positive credit history. Some credit builders (like SeedFi's Borrow & Grow) provide quick access to funding upfront though this isn't a feature of all credit builder loans (e.g. Credit Strong and Self do not).
Regular payments towards your credit builder loan are reported to the major credit bureaus. This is important because payment history is your credit score's largest component (up to 35%). Since your track record of paying is typically the strongest indicator of making future payments, just a few months of on-time payments can help boost a flagging credit score.
After your loan is fully paid off – this includes any fees or interest – your savings portion is unlocked. The full amount is yours to invest, save or spend however you like, which makes credit builders so appealing – you build a positive credit history AND walk away with some savings for a rainy day.
SeedFi's Borrow & Grow plan explained
With the Borrow & Grow plan, you get a small amount of cash upfront while building up savings for later. First-time borrowers can request $300 to $4,000 in immediate cash and $1,250 to $4,500 in savings. This amount is locked in a savings account until you've repaid the amount in full.
As a Borrow & Grow customer, you decide how much of your funds are available immediately and how much SeedFi will deposit in a locked account. Not all credit builders offer this flexibility – many give you zero cash upfront! Repayment periods range from 10 to 48 months, and APRs range from 11.59% to 29.99%2
Borrow & Grow advantages:
Soft credit check to pre-qualify – won't impact your credit score
It gives you an emergency fund
On-time payments may boost your credit score
Fund a loan within 1 – 2 business days
Let's say you need a few thousand dollars to cover urgent car repairs, but you'd like to work on your credit simultaneously. Here's an example of how a Borrow & Grow Plan might look:
Amount Financed: $7,000 ($3,500 upfront and $3,500 locked in savings)
APR: 24.99%
Finance Charge: $3,318
Total of Payments: $10,318
Payment Schedule: 85 bi-weekly payments of $120 and one final payment of $118 (spanning 40 months).
SeedFi will schedule automated payments every two weeks synchronized with your paycheck to help you avoid a late fee of $15 – otherwise, there are no extra fees to worry about.
SeedFi's Borrow and Grow can be a great tool for certain situations, but it is only available to borrowers in 36 states plus Washington DC. And with interest rates up to 26.99% APR, you might want to compare your options and find a plan or product that won't require you to pay as much interest and fees along the way.
Before you commit, it's worth comparing credit-building apps like SeedFi to ensure you're not paying a higher interest rate than you need to or missing out on extra funds.
Credit builder loan alternatives to SeedFi
We dive deep into the credit building plans in our full SeedFi review, but it pays to have the full picture when working on your credit score. To find the products that meet your needs (and don't sting you with unnecessary fees and sky-high interest), read on for the best credit-building apps like SeedFi.
Credit Strong – Diversify your credit mix starting at just $15/month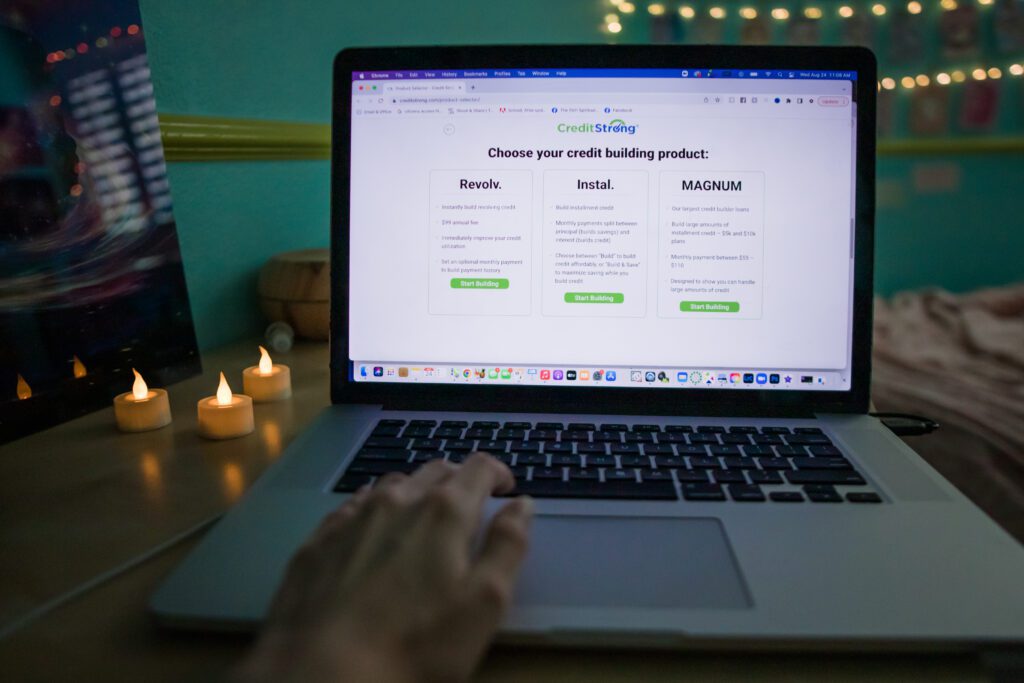 Credit Strong offers credit builder loans designed to help lift a flagging score. With over 1 million customers, Credit Strong is a popular and legit credit builder product, but you won't get any cash upfront. Your full loan is deposited in a locked savings account. Your monthly payments cover any interest plus your loan balance. You get the accumulated savings when your loan is repaid.
You won't get any cash upfront. However, Credit Strong features one of the lowest monthly payments of ANY credit builder plan. Starting at just $15 a month, it's a way to build credit and savings that should fit nearly any budget. Rates on Credit Strong's Build 1000 plan are an attractive 13.5% APR, which is less than half of the maximum rates that SeedFi charges.
With the Build 1000 plan, you would make 120 monthly payments of $15 (plus a one-time $15 administrative fee), which totals $1,815. You will receive back $1,000 at the end of the plan, so the total finance charge is $815.
Loans like Credit Strong can be a great option if you are committed to building your credit score but don't have much wiggle room in your monthly budget.
On average, Credit Strong customers see their credit scores increase by more than 25 points within 3 months of opening their account. Plus, Credit Strong customers who make 12 on-time monthly payments often see their increase by nearly 70 points!
Build your credit score and your savings >>> Get started with Credit Strong
Grow Credit – Build credit for free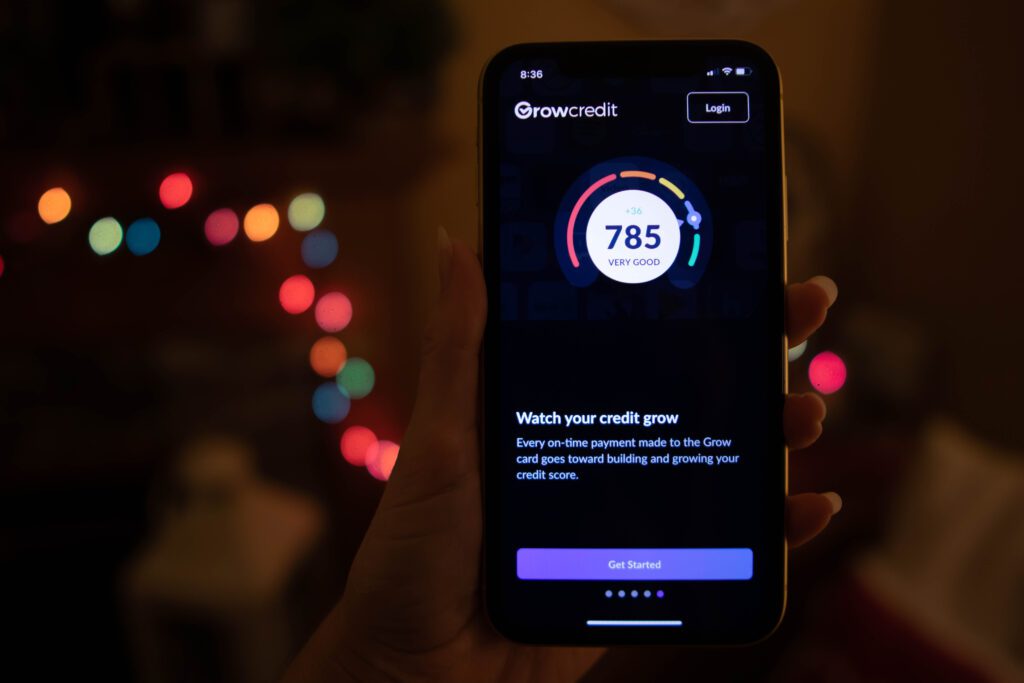 Are you looking for a hassle-free way to build your credit score? Then Grow Credit is perfect for you! By using their no-interest Mastercard to pay for your monthly subscriptions to streaming video, music, and food delivery services, you can easily boost your credit score. The best part? Your on-time payments will be reported to credit bureaus, helping you get the credit score you deserve.
And the process is quick and easy! You can apply online or through their app in just a few minutes, and bad or no credit won't hold you back, as long as you have a valid bank account. Once approved, you'll get a $17 monthly spending limit Grow Credit Mastercard to use for one or two monthly subscription services. With over 100 supported services, including popular options like Hulu, Netflix, Door Dash, and Uber Eats, you'll have plenty of options to choose from. Plus, Grow Credit provides discounts and free trials to dozens of products like Peacock, Showtime, Bark Box, and Hello Fresh. You can even qualify for a free Grow Credit account!
The best part is that unlike a credit builder loan, you're paying for services you already use, so you can easily stay within your budget. Keep in mind that you can't use the Grow Credit Mastercard in stores, for online purchases, or to withdraw cash from an ATM.
So, ready to take control of your credit score? According to a platform study conducted in March 2021, the average user experiences a FICO score increase of 51 points after 12 months of using Grow Credit.3
Start building credit for free >>> Check out Grow Credit
MoneyLion Credit Builder Plus – Access emergency cash upfront while saving & building your credit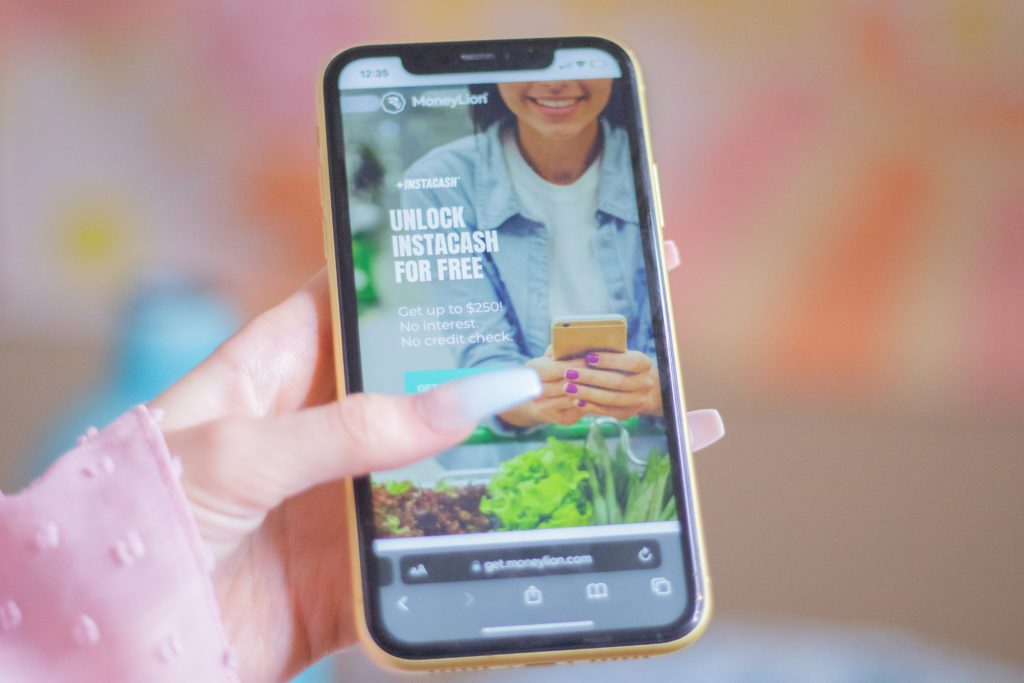 Like SeedFi, MoneyLion's Credit Builder Plus gives you a portion of your loan upfront. The rest is yours after twelve monthly payments. Plus, you can access MoneyLion's no-interest cash advances for up to $300 whenever you need some extra dollars along the way.
MoneyLion Credit Builder Plus loans are available for up to $1,000 (5.99% – 29.99% APRs). More than half of MoneyLion members raise their score by 42 points within 60 days.4 Unlike SeedFi's Borrow & Grow, which is a standalone product, MoneyLion's Credit Builder Plus provides added benefits.
Credit Builder Plus advantages:
Personalized credit-building insights and tips
View your credit score any time
Credit Builder Plus offers a way to get fast cash and avoid debt if you encounter an emergency expense.
Get funds while you save and build credit >>> Check out MoneyLion Credit Builder Plus
Chime Credit Builder Secured Credit Card – Boost your credit score with 0% interest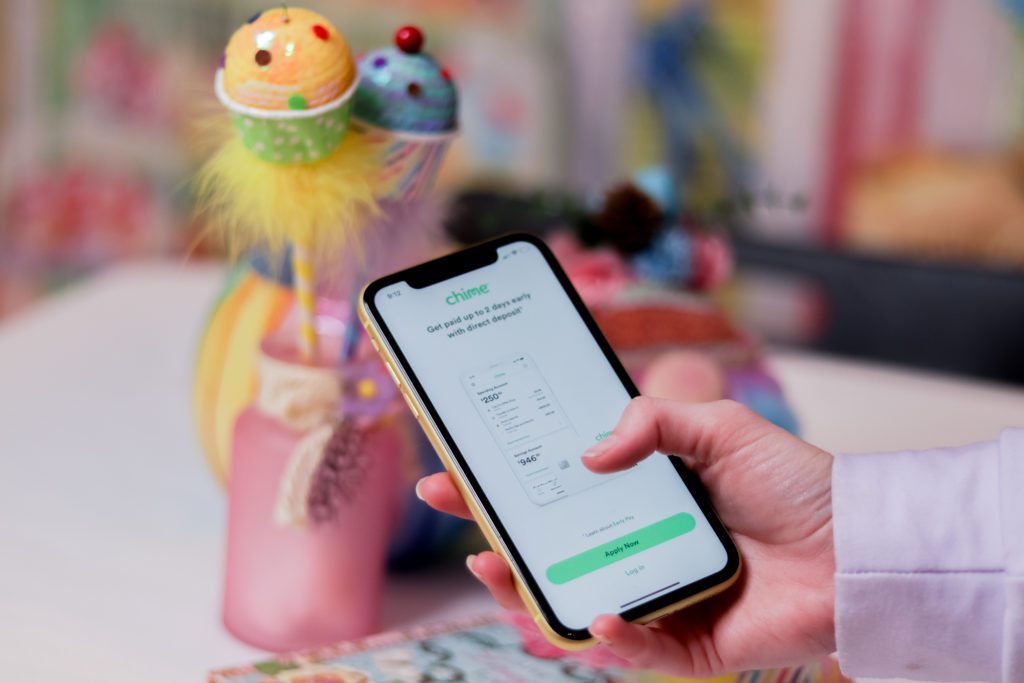 Chime's Credit Builder card is a secured credit card with no interest and no annual fees. If spending more money than you have on credit makes you nervous, you can rest easy. To use your card, you'll need to transfer funds from your Chime checking account to your Credit Builder account. You're only spending money you've transferred. So there's zero risk of overspending or splurging on a purchase that you later regret.
Chime reports payments to the three major credit bureaus – Equifax, Experian and Transunion, and Chime Credit Builder Card customers see an average credit score increase of 30 points!5
Chime Credit Builder Card advantages:
No credit check to apply
No minimum security deposit required
You can use your card everywhere Visa is accepted
Since you need a Chime checking account to be eligible, you can also take advantage of your Chime Visa® Debit Card, which comes with Chime SpotMe overdrafts. This feature lets you access up to $200 in fee-free overdrafts when swiping your debit card or withdrawing cash at the ATM.
No interest credit card and up to $200 with no overdraft fees >>> Check out Chime
Kikoff Credit Account – Build your credit for just $5/month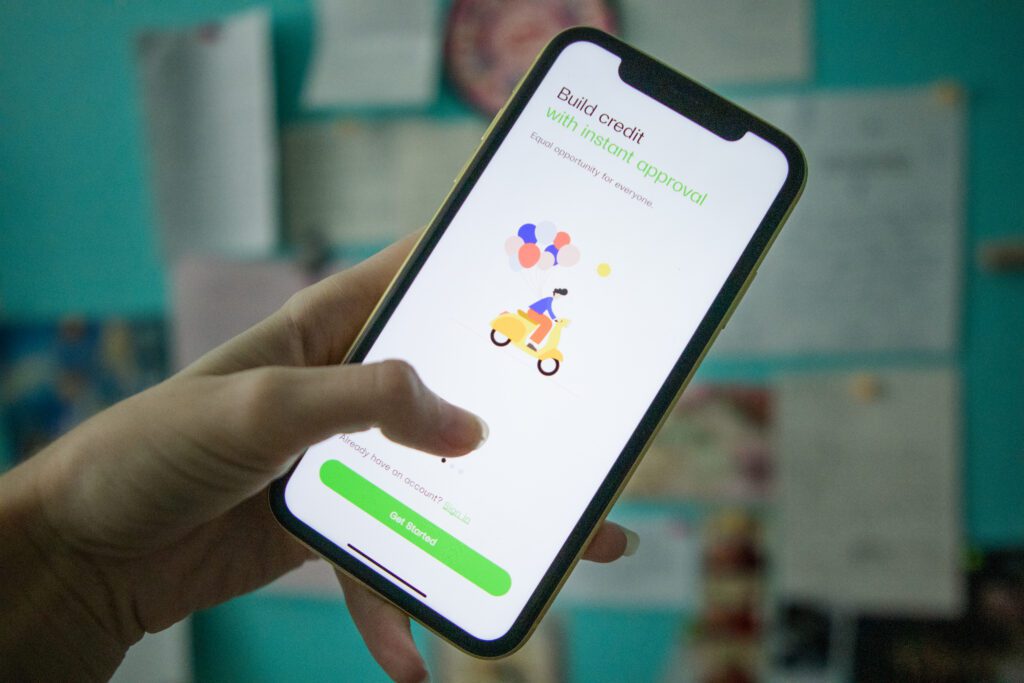 The credit builder loans on this list require on-time payments to improve your credit score. This means late or missed payments can make your score WORSE. Many also include account fees or interest that can add more stress to your finances.
That's why Kikoff is a popular alternative to help boost your credit without risk or budget blowouts. Kikoff's Credit Account is a one-year credit-building plan that will cost you $60. This is payable monthly, so you're building credit safely for just 5 bucks a month!
Unlike the other credit building options on this list, you won't receive any funds now or later. Instead, the Kikoff app creates a $750 revolving line of credit in your name. You can use this credit to make purchases in Kikoff's online store, which includes eBooks for $10 – $20 on topics like wellness and finance, though you're not required to purchase anything.
Kikoff Credit Account advantages:
0% APR
No late or administrative fees
You decide how much to spend
Kikoff customers with a credit score below 600 see their credit scores increase by 27 points after just one month! And over time, that increased more than double to 58 points for customers who continue to make on-time payments to Kikoff and other lenders.6
Build your credit for just $5/month >>> Check out Kikoff Credit
Self – Helping over 1 million people build credit and savings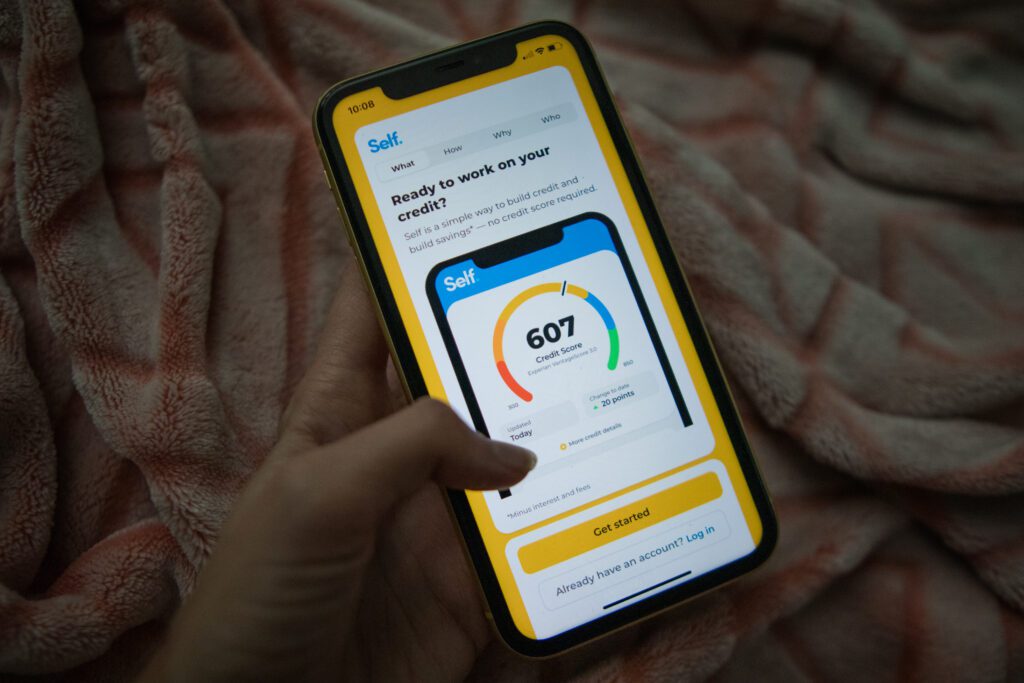 When you open a Credit Builder Loan7 with Self, you commit to making a regular monthly payment for 12 or 24 months.8 At the end of your plan,these funds are yours (less fees and interest) so you're building up some savings alongside improving your payment history.9
Unlike a traditional personal loan, which will provide you with your loan proceeds before you start making payments, with a credit builder loan through Self your payments are locked in a savings account and are returned to you upon completion of your plan, minus interest and fees.
Along the way, Self reports your monthly payments to the three major credit bureaus (Equifax, Experian and Transunion) each month. Your credit score is based on several factors and the largest component is your payment history. So, making on-time payments on your Self Credit Builder Loan could help bump up your score, sometimes. Self makes it easy to set up automated monthly payments, so you never need to worry about missing a due date.
Adding a Self Financial Credit Builder Loan to your credit profile may also bump your score by adding an installment loan to the types of credit products that you have. Credit bureaus view having multiple types of credit and loans favorably, though this is a smaller factor in your credit score than payment history.
The Self app makes it easy to track your credit score, so you can see your progress. Plus, there's no 'hard pull' when you apply, so you can see if you are approved without your score receiving a ding. You can also qualify for a Self Visa® credit card in as little as three months10, with a credit line that could be secured to up to $3,000!
Build your credit and your savings >>> Check out Self
---
​​How we picked these apps
To come up with this list of credit builder apps, we picked the top loan apps like SeedFi, hit the 'downloaded' button, and got busy comparing features and reading T's & C's. We considered loan features, including total funds, availability of funds, APRs and loan repayment schedules. We also looked for additional features that might help people looking to rebuild or establish their credit. These include soft or hard credit checks, borrowing limits and additional financial features. We may receive a referral fee if you purchase or use some of the products described in this article.
WAIT! High overdraft fees aren't the only way your bank is costing you money.
With inflation overheating, you've probably heard that interest rates are climbing sharply. That means that for the first time in years, it's a great time to shop around for a high interest savings account.
The national average interest rate for savings accounts is currently 0.23% APY – that means that if you have $2,500 in a savings account, you'd earn just $5.76 after one year! Move those hard-earned savings to an FDIC-insured bank paying 3.50% APY and you'd earn $81.73 more!
Don't let your hard-earned savings sit there doing nothing. Check out the rates that you can earn at other banks:
Latest posts by Alexander Porter
(see all)