Editor's Note: Overdraft Apps provides detailed product reviews and recommendations based upon extensive research and our own hands-on testing. We may earn a referral fee when you sign up for or purchase products mentioned in this article.
30-SECOND SUMMARY: Bank accounts are easier to open than ever, and mobile banking apps with full features and low fees are prying millions of consumers away from high-cost traditional banks. But those shiny new bank accounts can come with a pretty frustrating catch – many banks and banking apps will make you wait weeks or even months before you can overdraft your account. If your balance tends to hover near zero until payday, check out this list of online banks with instant overdraft privileges. They'll let you borrow a bit more money than you have in your account from day one, and some don't even charge overdraft fees!
If you're running low on cash, overdrafts can help cover transactions when your checking account balance is, or will become, negative.
The problem?
Most traditional banks set rules around overdrawing your account. If you're a new customer, overdrafts might be limited (or unavailable) for new accounts. Even for existing customers, you may face low overdraft limits.
Either way, you can end up paying sky-high overdraft fees and not even get the cash you need to cover your expenses.
Changing banks is an option. But since most traditional banks (and quite a few of the shiny new mobile banking apps) apply the same strict rules, there's no guarantee you'll find a bank that fully meets your needs.
Even worse, many banks won't even tell you when you're eligible to start using overdrafts or how much your overdraft limit is!
The solution?
There are a handful of online banks with instant overdraft privileges (without making you jump through hoops to get a measly $5 or $10) and offer steps to quickly increase your access to overdrafts.
Most of them will even show how much you have available and what steps you can take to increase your limit.
Read on for the 5 best banks for low fee or no fee instant overdrafts.
Need some options for extra cash NOW >>> Compare Loans in Minutes at PockBox 👈
Why don't most banks let you overdraft right away?
In news that will surprise no one, banks aren't a charity.
When your account balance goes negative, you aren't spending your money. You are trying to spend the bank's money. Whether you're trying to pay your bills with a check or withdraw cash from the ATM, your overdraft transaction is really small loan
Does that make $35 (or more) overdraft fees fair? No.
But overdrafts are a wildly profitable source of profits for banks – they make over $15 billion a year off of them!
If a customer doesn't repay an overdraft, the bank loses money and often incurs significant expenses to try to collect what the customer owes.
So banks don't love taking the risk of extending overdraft privileges to customers that they don't know well. Most banks like to see a bit of a track record before paying out overdraft transactions on new accounts.
That's why you'll likely need an account in good standing for a few months before you can unlock higher overdraft limits.
Here are a few banks we found that offer overdrafts with strict rules:
| Bank | Overdraft Policy |
| --- | --- |
| Citizens Bank | Won't pay overdrafts on accounts that have been opened less than 60 days |
| Community National Bank | Overdrafts capped at $100 on accounts less than 30 days old |
| Navy Federal | Overdrafts only available on accounts at least 90 days old |
| Regions Bank | Customers without a linked Regions credit card are required to wait 14 days before using overdraft privileges |
5 online banks that let you overdraft right away
Most traditional banks will make you wait 30 – 90 days before accessing overdraft privileges on a new account.
You can sidestep these wait times with a growing number of online banking apps that let you overdraft immediately after setting up your account.
Online banking apps will also show you how much you have available to overdraft at any time and many offer no-fee overdrafts. 
#1 – Dave: You could immediately overdraft up to $500 with no interest or fees
If you need to overdraft immediately, it's hard to beat Dave.  
With the Dave app, you could have up to $500 available to you less than ten minutes after you finish reading this sentence!
1
Unlike many other online banking apps that talk a big game but make you wait forever to receive your funds, Dave offers overdraft advances as soon as you sign up. You don't need to change bank accounts and there's no credit check, direct deposit or employment requirement.
Instead of a credit check, Dave will securely connect to your existing bank account with just a few taps in the app and review your account history and activity to determine how much you're eligible for.
Like many apps, Dave offers the highest overdraft limits when it sees regular, recurring deposits, such as a paycheck. But you may still qualify if you don't get paid on a regular basis and Dave doesn't require you to be paid by direct deposit.  
You'll see what size overdraft you qualify for after just a minute or so. While most folks aren't eligible for $500 right away, many Dave users can get more than $160. Your limit can quickly increase as you build up a track record of on-time repayments.
You can access the funds from your overdraft almost immediately through a Dave Spending Account – a virtual debit card that you can use with Apple Pay or Google Pay.
You'll also receive a physical debit card in the mail in about a week or so, which you can use for debit card purchases or to withdraw cash at nearly 40,000 fee-free in-network ATMs.
ExtraCash advances aren't free, but they cost a heckuva lot less than a $35 overdraft fee from a traditional bank. You'll pay just 3% to get your cash instantly via a Dave Spending Account, so it costs just $3 to borrow $100.  ($3 is the minimum fee and Dave also requires a $1/month subscription.)
Other perks include paid surveys and banking services including:
No hidden fees
Make money with Side Hustle (1k+ ways to get paid)
High-yield Goals Account (4.00% APY)
Access your paycheck up to two days early (Dave Spending Account required)
15% cash back on select offers (when you use your Dave Debit Mastercard)
If eligible, Dave will calculate your overdraft advance limit by taking into account your history, spending patterns, and time until the next payday.
Since your borrowing amount is recalculated daily, you may increase your limit by applying closer to payday or after depositing in your account.
OverdraftGet a cash advance for up to $500 instantly >>> Check out Dave 👈
#2 – Current: Access up to $200 in no-fee overdrafts
Current offers nearly all the features of a bank on your phone, with no minimum balance requirements and no monthly fees.
Current's online bank account is an all-around strong choice for several reasons including the Overdrive feature.
With Overdrive, you can overdraft your Current debit card up to $200 to cover expenses even when your checking account is empty, with no overdraft fees
2
To qualify for Overdrive, your account needs to be in good standing and show at least $500 in direct deposits over the past 30 days from an employer or government benefits.
You could open up a new Current account today, get paid tomorrow, and have access to up to $200 in extra spending power right away!
Other perks include a long list of no-fee3features and banking services including:
Zero ATM fees at over 40,000 in-network ATMs
Early direct deposits
No minimum balance fees
No bank transfer fees
No hidden fees
Cash back rewards with participating merchants
Access your paycheck two days early!4
Current also offers a virtual debit card that you can add to your phone wallet, so you can use it immediately (including for overdrafts). You'll also receive a physical debit card shortly after opening your account.
Push notifications keep you informed about your account balance and Overdrive usage, so you know exactly how much you have left before you hit your limit.
Access up to $200 in no-fee overdrafts >>> Check out Current 👈
#3 – Go2Bank: Enjoy up to $200 in overdraft protection
Go2Bank is a top choice if unpaid overdrafts have gotten you in trouble with traditional banks. There is no credit check or ChexSystems check to open an account.
An all-in-one mobile banking app, Go2Bank offers overdraft protection up to $2005with no sneaky fees – it's free to open an account via the app and if you receive a direct deposit, there's no monthly fee (otherwise it's $5) so you either pay $5 per month or pay nothing with eligible direct deposits.
Overdraft limits are available on debit card purchases only and are tied to your direct deposit history:
$10 after your first direct deposit
$100 when you make two direct deposits totaling at least $200 over the past 35 days
$200 when you make two direct deposits totaling at least $400 over the past 35 days
There is a $15 overdraft fee on each purchase transaction, but Go2Bank will waive the fees if you bring your account back to a positive balance within 24 hours of your first transaction.
There's no fee for overdraft transactions under $5, or if your account is overdrawn by less than $10, so you don't need to worry about accidentally buying a $39 cup of coffee.
Other perks include credit building support and banking services including:
Credit-building secured Visa credit card (no credit check and no annual fee)
Access your paycheck up to two days early (requires direct deposits)
Access Government benefits up to four days early (requires direct deposits)
Fraud alerts via text message
Easy card lock/unlock from your app
Fee-free ATM withdrawals at thousands of ATMS nation-wide
Outside of overdraft protection, Go2Bank is an excellent option if you've got a low credit score or had a bank account involuntarily closed.
Go2Bank does not use Chexsystems and will not check your credit, making it a good "second chance" bank if you have been denied by other financial institutions.
Access up to $200 in overdraft protection >>> Get started with Go2Bank 👈
#4 – Chime SpotMe: Borrow $20 immediately (and up to $200)
The Chime banking app allows you to manage and access your money through your phone and debit card.
It's the most popular banking app in America, with 13 million users. (Current is in second place with 4 million users, so they both must be doing something right!))
Chime SpotMe, allows you to access up to $200 in no-fee overdrafts.6
Just use your Chime debits card to get instant cash from an ATM or to pay for that debit card purchase.7 . If you've got friends using Chime, you can also hand out free Boosts via the app to give each other an even higher limit!  There are no monthly fees and no overdraft fees
Once you're set up with SpotMe, you can overdraft right away for a quick $20. You can see what your overdraft limit is at any time in the Chime app, and it can grow to up to $200, based on your account activity and history.
Other perks include a host of no-free features and banking services including:
No annual fees
No foreign transaction fees
No membership fees
No service fees
No minimum balance requirements
60,000+ fee-free ATMs
2.00% Annual Percentage Yield (APY) high-yield savings account
Access your paycheck two days early (requires direct deposits)
Credit building Chime Credit Builder Secured Visa Card
Here's an example of how you can use SpotMe to overdraft immediately…
You check your banking app and your account balance is $50. You're not broke, but you do need to pay for dinner and the bill is $65! With SpotMe, you can use your Chime debit card and Chime will cover the $15 overdraft with no fee to you.
Once you make a deposit to your Chime account, your negative balance will be cleared and you can access your full cash advance limit again.
Open your free Chime account >>> Sign up with Chime in less than 2 minutes 👈
#5 – Albert: No-fee cash advances up to $250
The Albert app is a simple way to bank, save and invest.8
Like the Dave app, you can access cash via overdraft coverage using Albert Instant as soon as you sign up. 
You don't have to move your direct deposit. You will need to sign up for Albert Genius. This is a $14.99/month service, but you'll get a free trial for the first 30 days.
With a Genius subscription, you can access up to $250 in cash advances, though your initial limit will probably be around $25.
Other perks include real-worlds finance experts ("Albert Geniuses") and banking services including:
No hidden fees
55,000+ fee-free ATMs
No minimum balance requirements
Automatic saving help (and annual cash bonuses on your savings)
Access your paycheck up to two days early (requires direct deposits)
Cash back on gas, groceries and delivery (when you use your Albert debit card)
No-interest, No-fee cash advances for up to $250 >>> Check Out Albert 👈
Quick tips to improve your overdraft chances
Shop around: Overdrafting on a semi-regular basis? Look for a bank account that fits with your spending habits. Several major banks, such as Capital One 360 and Citibank have eliminated overdraft fees, which could save you hundreds of dollars (or more) per year.
Understand your bank's overdraft coverage options: Most banks have several levels of overdraft coverage. At many banks, you'll need to opt-in to full overdraft coverage to overdraft at an ATM or on debit card purchases. These typically incur overdraft fees.
Enroll in overdraft protection: Most banks offer an overdraft protection program so you can link your savings account and/or credit card to your checking account. If a transaction is about to push your checking account balance below $0, money from your linked account is automatically transferred between accounts to cover the difference. Most banks don't charge anything to enroll in overdraft protection, but some do charge when you use the service – Fifth Third has a $12 transfer fee, though that can help you avoid paying a $37 fee per overdraft.
Set up direct deposit: Direct deposit may not be a requirement to access overdraft privileges, but banks view it favorably since it shows a regular, somewhat predictable series of deposits to your account. Setting up direct deposit for your paycheck or government benefits payments in your new bank account can help establish a track record of regular, recurring deposits that banks like to see when extending overdraft privileges.
Talk to customer service: Don't be afraid to discuss your overdraft needs with your bank. Customer service representatives may be able to provide more information and what you can do to improve your chances of getting approved for overdraft services after opening an account.
If you can't afford to wait weeks (or months) to activate overdrafts, your best bet is to forego the plodding traditional banks.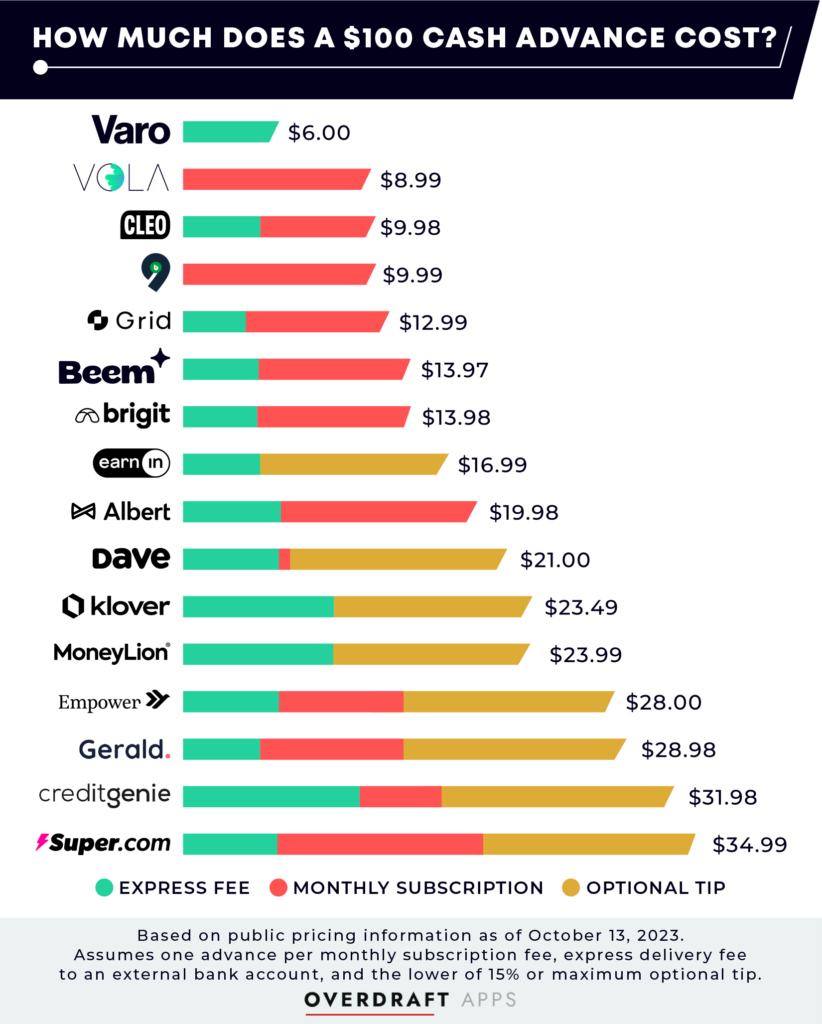 See What You Qualify For - Compare Loan Offers in Minutes
We've partnered with Fiona to provide instant comparison quotes from leading personal loan providers, including Lending Club, PenFed, Prosper, SoFi, Upgrade, Upstart, and more!
See what you qualify for in just minutes, with no obligation and no impact to your credit score.
Looking to better manage your money? Check out our latest articles:
Latest posts by Mitchel Harad
(see all)