Editor's Note: Overdraft Apps provides detailed product reviews and recommendations based upon extensive research and our own hands-on testing. We may earn a referral fee when you sign up for or purchase products mentioned in this article.
Changing banks can help you pay lower fees, obtain attractive rates on a mortgage or credit card, or may just make it more convenient to manage your money. However, there can be a few hassles when you move your money to a new bank, such as changing your direct deposit and bill payment information.
And there may be some unexpected surprises as well. You may discover (often at a very inconvenient moment) that many banks don't allow customers to overdraft new accounts right away, and sometimes may make you wait several months before you can access overdraft privileges!
The good news is that there are a handful of banks that will let you overdraft your account right away, as well as some steps you can take to quickly increase your access to overdrafts. Plus, we'll reveal some great apps that can help you access cash when you need it, with no interest and no credit check.
Will traditional banks let you overdraft right away?
An overdraft is essentially a small, unexpected loan. Your bank has decided to pay a transaction, such as a bill payment or ATM withdrawal, even though you don't have enough money in your account. The bank expects that you'll soon make a deposit to your account to cover the amount of the overdraft (and any fees) and bring your account balance back above zero.
With fees that typically cost you $35 per transaction, overdrafts are a wildly profitable source of profits for banks – they make over $15 billion a year off of them! However, if a customer doesn't repay an overdraft, the bank loses money and often incurs significant expenses to try to collect what the customer owes.
So banks don't love taking the risk of extending overdraft privileges to customers that they don't know well. Most banks like to see a bit of a track record before paying out overdraft transactions on new accounts.
For example, Citizens Bank won't pay overdrafts on accounts that have been opened less than 60 days, while new customers aren't eligible for overdraft protection from Navy Federal until their accounts are at least 90 days old. In addition some banks require you to setup and receive direct deposits to be eligible for overdrafts.
Some smaller, community banks permit overdrafts on new accounts but with lower overdraft limits. Mississippi's BankFirst allows overdrafts for up to $200 right away on new accounts, while Community National Bank in Kansas provides new consumer checking accounts with a $100 Introductory Overdraft Privilege limit at account opening that will be increased to $600 after 30 days in good standing.
Some banks do offer ways to get around the overdraft waiting period, too. For example, Regions Bank requires customers to wait 14 days before they can start using overdraft privileges. However, if you obtain a new credit card from Regions and link that to your checking account for overdraft protection, you can start overdrafting as soon as you activate your new credit card.
If you can't afford to wait weeks or even months, your best bet is forgo the plodding traditional banks. A number of online banks let you overdraft right away. We'll cover a few of the a largest in a moment.
How to improve the chances your bank will let you overdraft immediately
Setting up a new bank account doesn't have to mean putting your finances on pause for a couple months. Life – and expenses – go on, and being unable to access overdrafts when your balance is low can be inconvenient and expensive. Fortunately, there are some steps you can take to speed up the process of establishing a reasonable overdraft limit with your bank.
✔ Shop around. If you find yourself overdrafting your account on a semi-regular basis, look for a bank account that fits with your spending habits. Several major banks, such as Capital One 360 and Citibank have eliminated overdraft fees, which could save you hundreds of dollars (or more) per year. If you want to be able to overdraft right away, a number of banking apps provide instant access to overdraft privileges and will show you how much you have available to overdraft at any time in their app.
✔ Understand your bank's overdraft coverage options. Most banks have several levels of overdraft coverage that determine what types of transactions you'd like to have paid if your account balance is negative. At many banks, you'll need to opt-in to full overdraft coverage to be able to overdraft at an ATM or on debit card purchases; you'll often incur overdraft fees for these transactions.
✔ Enroll in overdraft protection. Most banks offer an overdraft protection program that enables you to link savings account and/or credit card issued by that bank to your checking account. If a transaction is about to push your checking account balance below $0, money from your linked account is automatically transferred between accounts to cover the difference. Most banks don't charge anything to enroll in overdraft protection, but some do charge when you use the service – Fifth Third has a $12 transfer fee, though that can help you avoid paying a $37 fee per overdraft.
✔ Set up direct deposit. Direct deposit may not be a requirement to access overdraft privileges, but banks view it favorably since it shows a regular, somewhat predictable series of deposits to your account. Setting up direct deposit for your paycheck or government benefits payments in your new bank account can help establish a track record of regular, recurring deposits that banks like to see when extending overdraft privileges.
✔ Talk to customer service. Don't be afraid to discuss your overdraft needs with your bank. Customer service representatives may be able to provide more information on the bank's overdraft policies and what customers can do to improve their chances of getting approved for overdraft services soon after opening an account.
3 online banks that let you overdraft right away
While most traditional banks will make you wait 30 – 90 days before accessing overdraft privileges on a new account, a growing number of online banking apps will let you overdraft immediately after setting up your account. They'll also show you how much you have available to overdraft at any time, right in the app. Several of these banks offer no-fee overdrafts as well!
Here are a few of the most popular online banking apps:
#1 – Current: Access up to $200 in overdrafts today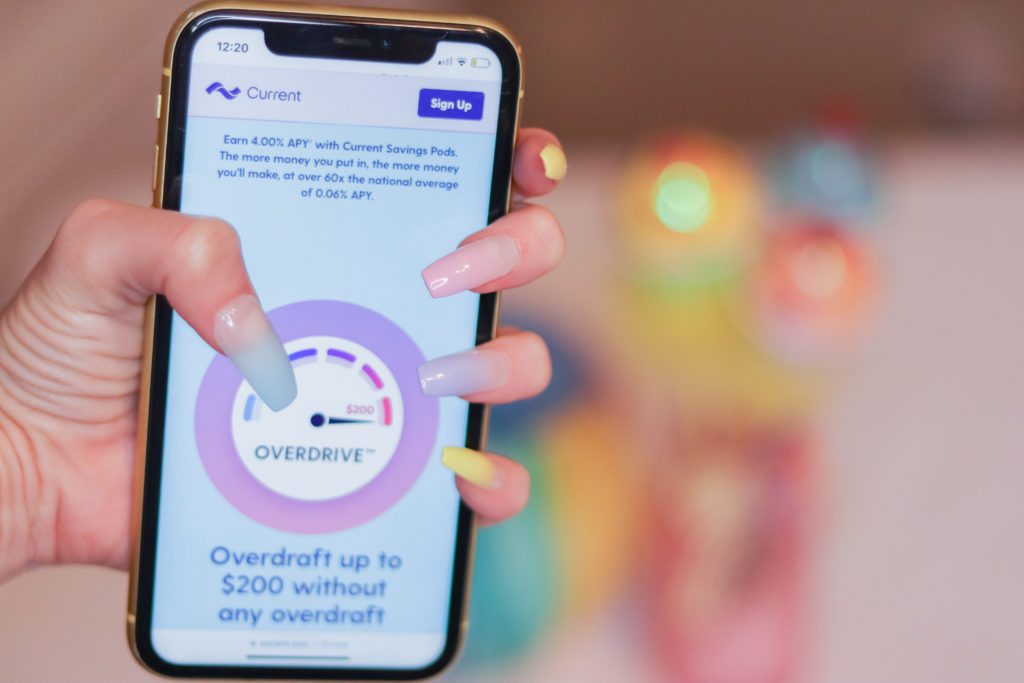 Current is a financial app1 that offers nearly all the features of a bank on your phone, with no minimum balance requirement and no monthly fee. One of its standout features is Overdrive, which allows you to access up to $200 in overdrafts without any fees. Current offers a long list of no-fee features including no ATM fees at over 40,000 in-network ATMs, early direct deposits, no minimum balance fees, no bank transfer fees, and no hidden fees.
Plus, Current offers a long list of great cash back rewards with participating merchants. And if you choose to have your paycheck sent to Current via direct deposit you can access it two days early at no cost!
With Overdrive, you can overdraft your Current debit card to cover expenses even when your checking account is empty, with no overdraft fees.2
Current also offers a virtual debit card that you can add to your phone wallet, so you can use it immediately (including for overdrafts); you'll also receive a physical debit card shortly after opening your account. Push notifications keep you informed about your account balance and Overdrive usage, so you know exactly how much you have left before you hit your limit. Your overdraft limit starts at $25 and can be increased to $200 based on your account activity.
You can download the Current app for free and set up an account in minutes. There is no credit check or direct deposit requirement.
Access up to $200 in no-fee overdrafts >>> Check out Current ????
#2 – Chime SpotMe: Borrow $20 immediately (and up to $200)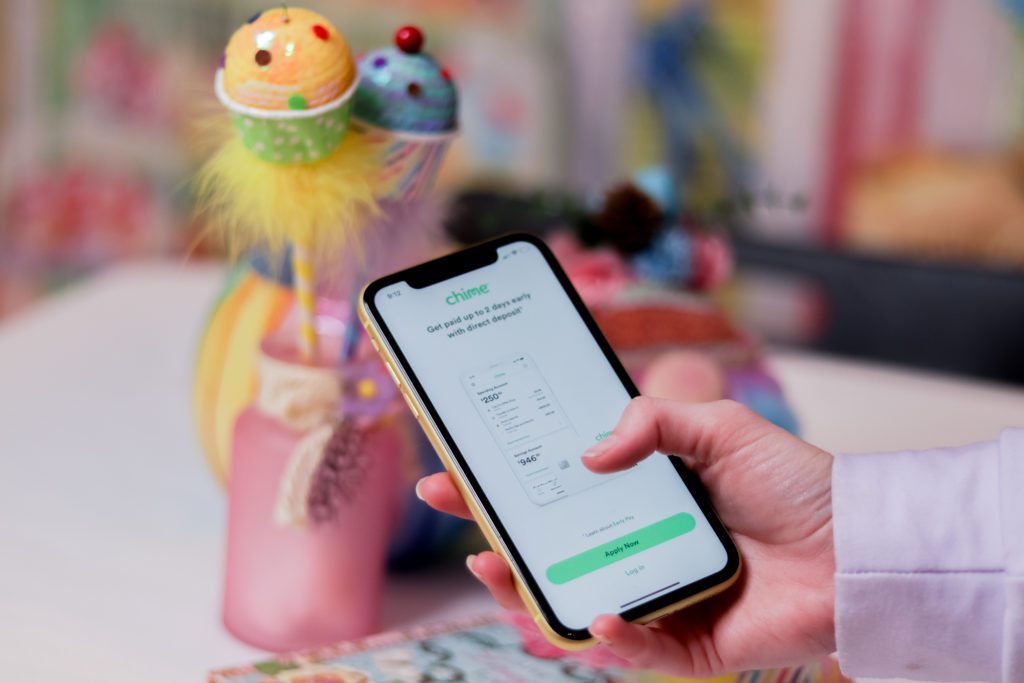 The Chime banking app allows you to manage and access your money through your phone and debit card.
One of its top features is SpotMe, which allows you to access up to $200 in overdrafts through ATM withdrawals or debit card purchases without fees.3
Once you're set up with SpotMe, you can overdraft right away for a quick $20 and that amount can grow to up to $200, based on your account activity and history. SpotMe lets you overdraft your Chime card via debit card purchases or ATM withdrawals with no overdraft fees.
SpotMe can be helpful when you have a negative account balance and need to make a purchase or withdraw cash. For example, if you have $50 in your account and need to pay for a $65 dinner, most banks will charge you an overdraft fee of $35 or more. With SpotMe, you can use your Chime debit card and Chime will cover the $15 overdraft with no fee to you.
Once you make a deposit to your Chime account, your negative balance will be cleared and you can access your full cash advance limit again. Chime offers a variety of services at no charge, including no annual fees, no foreign transaction fees, no membership fees, no service fees, no monthly fees, and no minimum balance requirements.
Open your free Chime account >>> Sign up with Chime in less than 2 minutes ????
#3 – Go2Bank: Enjoy up to $200 in overdraft protection
If you have had issues with your credit score or have had a bank account involuntarily closed, Go2Bank may be a good option to access a full-featured bank account. Go2Bank does not use Chexsystems and will not check your credit, making it a good "second chance" bank if you have been denied by other financial institutions.
Go2Bank offers up to $200 in overdraft protection on debit card purchases, which can be useful if you need extra cash.4 There is a $15 overdraft fee on overdrafts over $5, but Go2Bank will waive the fees if you bring your account back to a positive balance within 24 hours of your first overdraft transaction.
Go2Bank clearly communicates your overdraft limits, which are tied to your direct deposit history:
$10 after your first direct deposit
$100 when you make two direct deposits totaling at least $200 over the past 35 days
$200 when you make two direct deposits totaling at least $400 over the past 35 days
You'll be automatically enrolled in the Go2Bank overdraft protection program and your overdraft limits will be set based on your direct deposit history. Go2Bank overdrafts are available on debit card purchases only.
Go2Bank also offers a secured Visa credit card that can help you build or rebuild your credit with no credit check and no annual fee. This card gives customers the ability to build credit regardless of their credit history or income.
Access up to $200 in overdraft protection >>> Get started with Go2Bank ????
Alternatives to overdrafts – cash advance apps
Overdrafting your bank account is a convenient way to get some extra spending power, but you may not be able to overdraft a new bank account right away and it's stressful to wonder if your bank will approve that next swipe of your debit card.
A new breed of cash advance apps makes it easy to get some extra cash when you need it. Many of these apps have no credit check or direct deposit requirement, and have fees that are significantly lower than what a few overdrafts may cost you. Consider using them as an alternative to overdrafts, or as an additional tool to access cash when you need it.
Here are a few of the most popular options.
PockBox: Compare multiple loan offers in minutes to borrow up to $2,500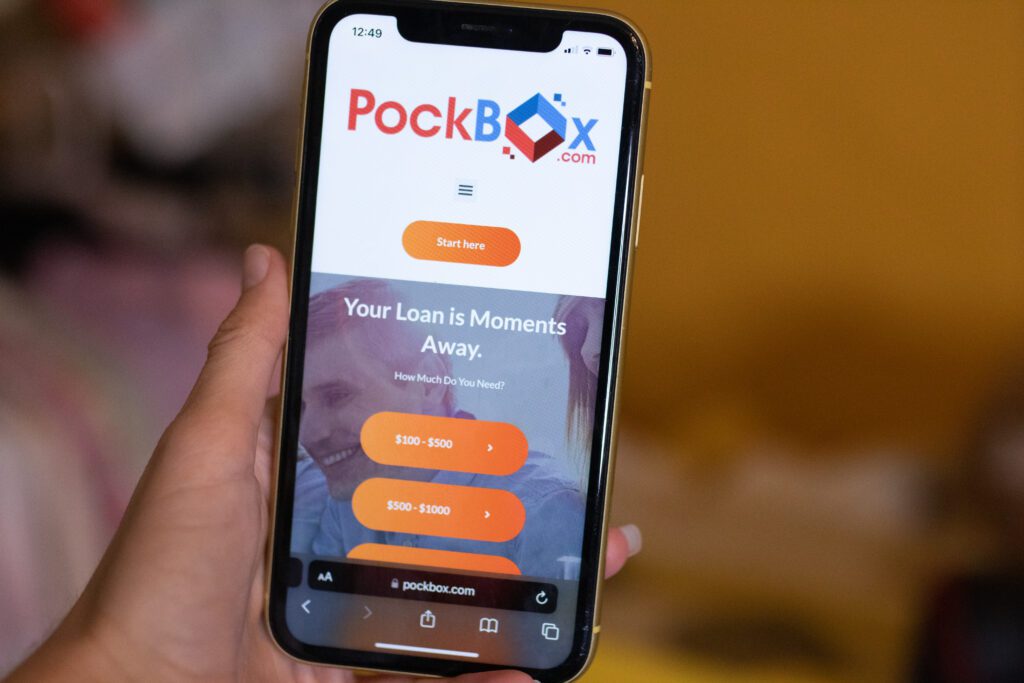 PockBox is the perfect app to top up your checking account (with up to $2,500) so you can use the money to buy stuff online, pay your rent, cover bills, and maybe splurge on a new pair of sneakers (you deserve it).
The process of accessing the money is sleek and straightforward. There's no need to even get out of bed to apply! You'll just have to give some information about yourself so the PockBox app can connect you to the best lender possible and approve you in minutes.
That's how easy it is to fill your bank account with an extra $2,500 and skip overdrafts entirely.
Shop multiple loan offers in minutes >>> Check out PockBox ????
Albert: No-fee cash advances up to $250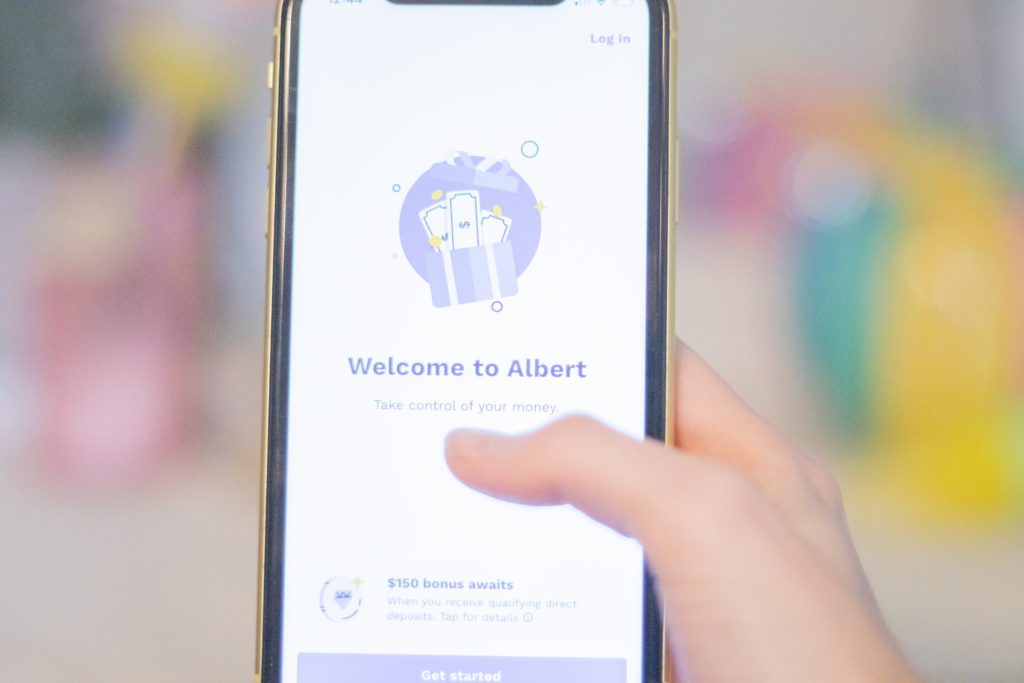 Albert is a free app that won't make you jump through hoops to get extra funds when your bank account is looking thin.
You can access up to $250 in cash advances5, and there's no need to move your direct deposit (unless you want to). If you do make the switch and create an account (known as an 'Albert Cash Account') you'll have access to your paycheck two days early (no more eating Ramen to scrape through until pay day). You'll can receive Albert cash advances instantly – we're talking minutes – though a small Express Fee applies.
Albert is a full featured financial app, with polished tools to help you with saving, investing and budgeting,. For a small monthly fee, you can also access Albert's Geniuses, who can provide personalized advice and recommendations on your money questions. You'll get a 30 day free trial when you sign up with Albert, so see what they have to say about best way to pay off your credit cards, boost your credit score, find some savings in your budget, and more!
No-interest, No-fee cash advances for up to $250 >>> Create an Albert account in two minutes ????
MoneyLion: Enjoy up to $250 in lightning-fast cash advances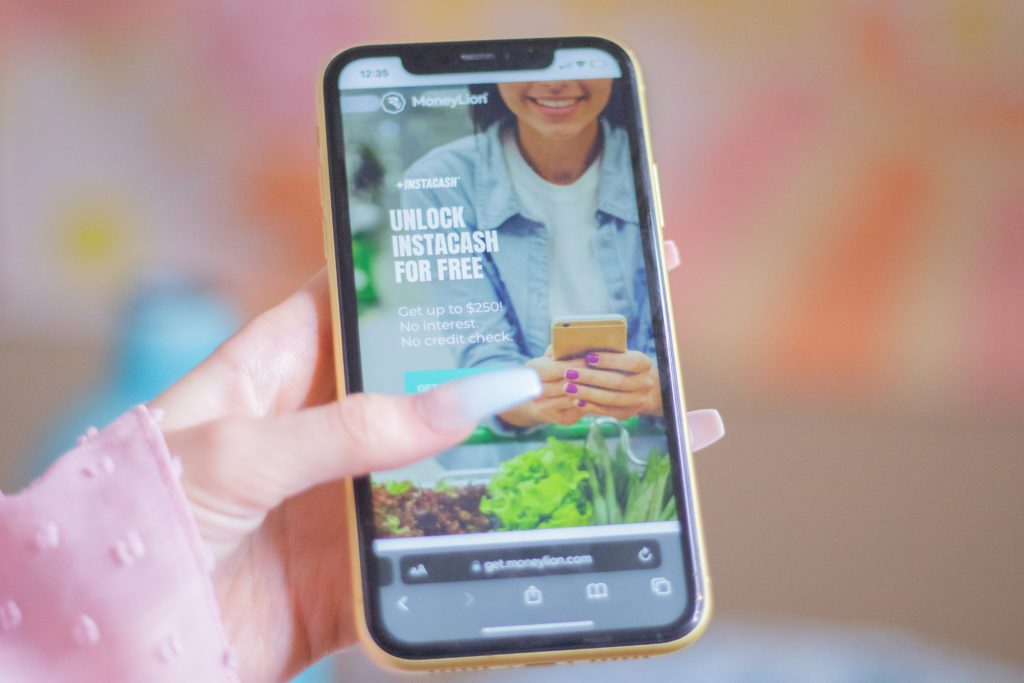 The MoneyLion app is an easy and proven way to save, invest and earn, with plenty of features to help you better manage your money.
If you're looking to overdraft, you'll love MoneyLion Instacash.6 Offering up to $250 in cash advances with no interest and no fees, there's no credit check, so you don't need to worry if your credit score is poor.
You can use Instacash at no cost, with advances starting at $25 (this can rise as high as $250 immediately if MoneyLion detects recurring direct deposits).
MoneyLion will ask for tips, but these are entirely optional and you won't be punished for not tipping, so you can request an extra two hundred and fifty bucks with a few taps of your app. If you have a Roar Money account (which you can access via MoneyLion debit card), you can receive your cash advances immediately with a $5.99 Turbo Fee (this rises to $8.99 to send money to your own bank account).
Don't need to get your money immediately? You can avoid the fee if you're able to wait 12 – 48 hours for funds to reach your Roar Money account or 3 – 5 days to hit your bank account.
Get cash advances up to $250 with no interest >>> Check out MoneyLion ????
Dave: Enjoy instant $500 cash advances with no interest or fees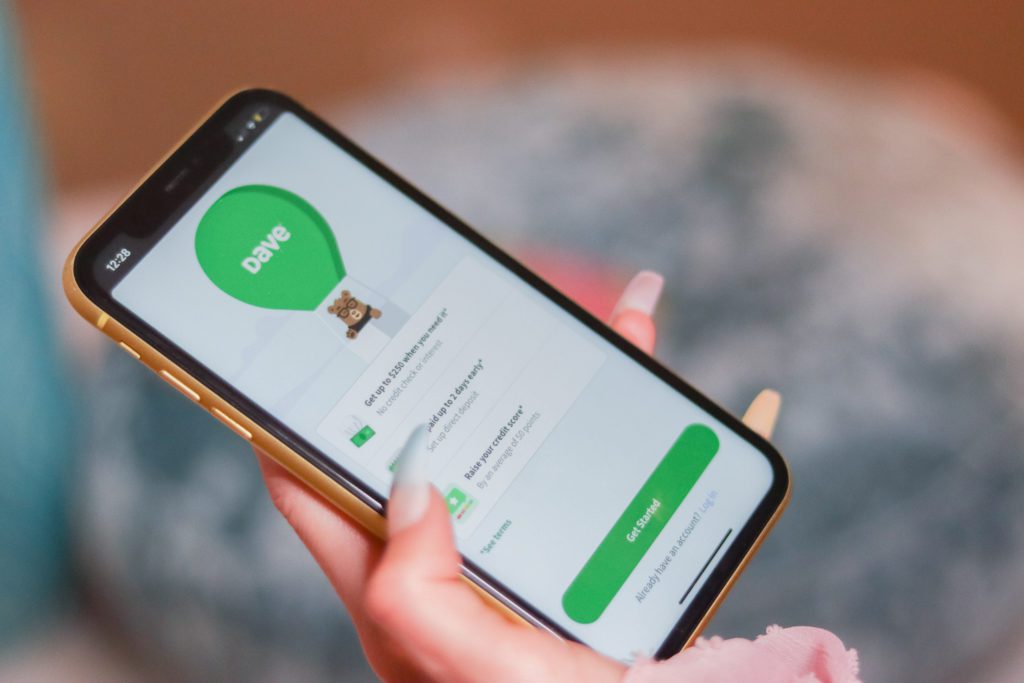 Dave is the OG cash advance app and still stands out as one of the leading options with up to $500 cash advances with no interest or credit check.7
Unlike many other apps that talk a big game but make you wait forever to receive your funds, Dave offers cash advances as soon as you sign up. Funds can be yours within 60 seconds if approved (it's seriously that quick!) via a Dave Debit MasterCard.
You will need to subscribe to Dave to access cash advances, but at a flat fee of $1 per month, Dave makes it easy and affordable to get extra funds when money is tight.
To qualify for a Dave cash advance, you'll need:
A linked bank account that's at least 60 days old
A positive bank balance
At least two recurring deposits
If eligible, Dave will calculate your cash advance limit by taking into account your history, spending patterns, and time until the next payday. Since your borrowing amount is recalculated daily, you may increase your limit by applying closer to payday or after depositing your account.
Get a cash advance for up to $500 instantly >>> Check out Dave ????
B9: Take advantage of fast cash advances up to $500
If you're one of the millions of Americans living paycheck to paycheck, B9 can help.
The B9 app lets you borrow against your wages, so you're only accessing money that's already yours. You can borrow up to $500 at a time with no credit check and just one simple fee.
To access a B9 cash advance you can choose from the following paid options:
BASIC PLAN: $6.99 per month
This option gives you cash advances up to $100 and a B9 VIsa Debit Card with up to 5% cashback.
PREMIUM PLAN: $19.99 per month
This option gives you cash advances up to $500, a B9 Visa Debit Card with up to 5% cashback, plus handy features to stay on top of your credit score.
Although paying for a cash advance isn't ideal, B9 scores very well compared to other cash advance apps. We analyzed the cost of borrowing $100 from 15 of the most popular cash advance apps available and B9 ranked the second most cost-effective!
B9 doesn't charge any express or optional tips outside the single monthly subscription fee. Whether you're borrowing $50, borrowing $200 or borrowing $500, B9 is still one of the most cost-effective cash advance apps on the market.
Borrow up to $500 with no interest and no credit check >>> Explore B9 Now ????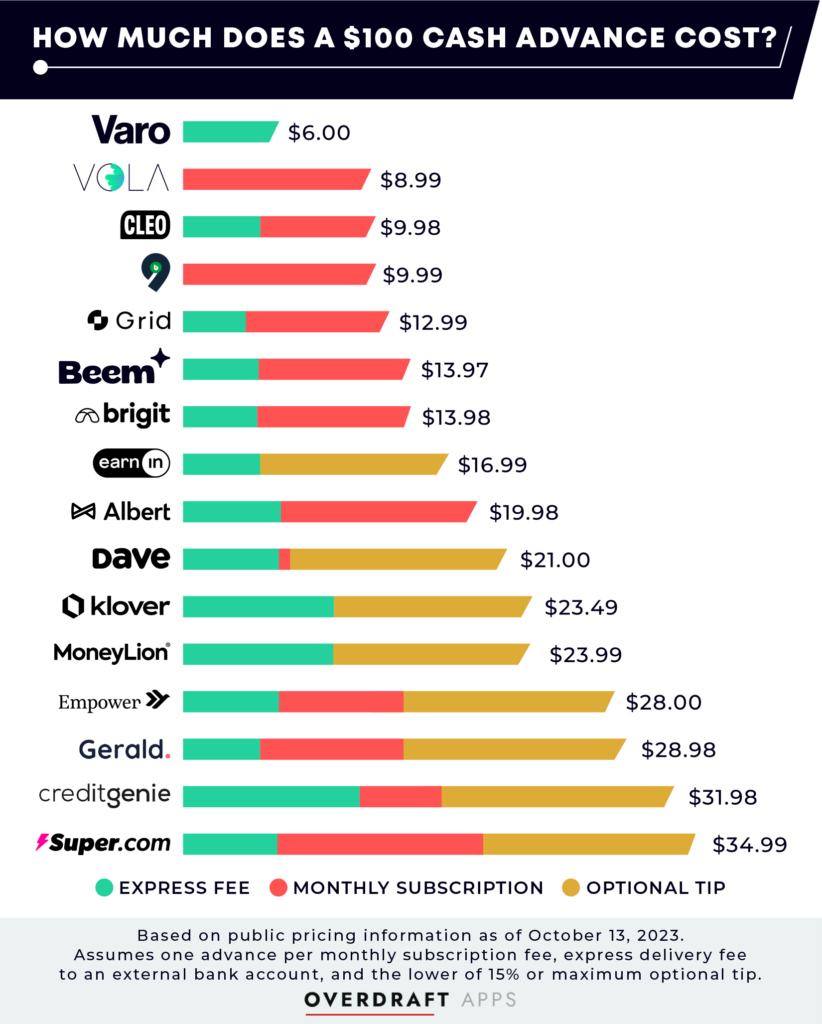 See What You Qualify For - Compare Loan Offers in Minutes
We've partnered with Fiona to provide instant comparison quotes from leading personal loan providers, including Lending Club, PenFed, Prosper, SoFi, Upgrade, Upstart, and more!
See what you qualify for in just minutes, with no obligation and no impact to your credit score.
No luck with getting an immediate overdraft? Try these alternatives:
WAIT! High overdraft fees aren't the only way your bank is costing you money.
With inflation overheating, you've probably heard that interest rates are climbing sharply. That means that for the first time in years, it's a great time to shop around for a high interest savings account.
The national average interest rate for savings accounts is currently 0.23% APY – that means that if you have $2,500 in a savings account, you'd earn just $5.76 after one year! Move those hard-earned savings to an FDIC-insured bank paying 3.50% APY and you'd earn $81.73 more!
Don't let your hard-earned savings sit there doing nothing. Check out the rates that you can earn at other banks:
Latest posts by Mitchel Harad
(see all)