Editor's Note: Overdraft Apps provides detailed product reviews and recommendations based upon extensive research and our own hands-on testing. We may earn a referral fee when you sign up for or purchase products mentioned in this article.
With over 14 million customers, Chime is the largest digital banking platform in America and continues to grow rapidly thanks to innovative, low-cost financial products. The Chime Credit Builder Card is its latest winner – a credit card that can boost your credit score with no credit check, no interest, and no annual fee. There's a long list of great features – and a few quirks you'll want to know about – that we'll unpack in our Chime Credit Builder Card review.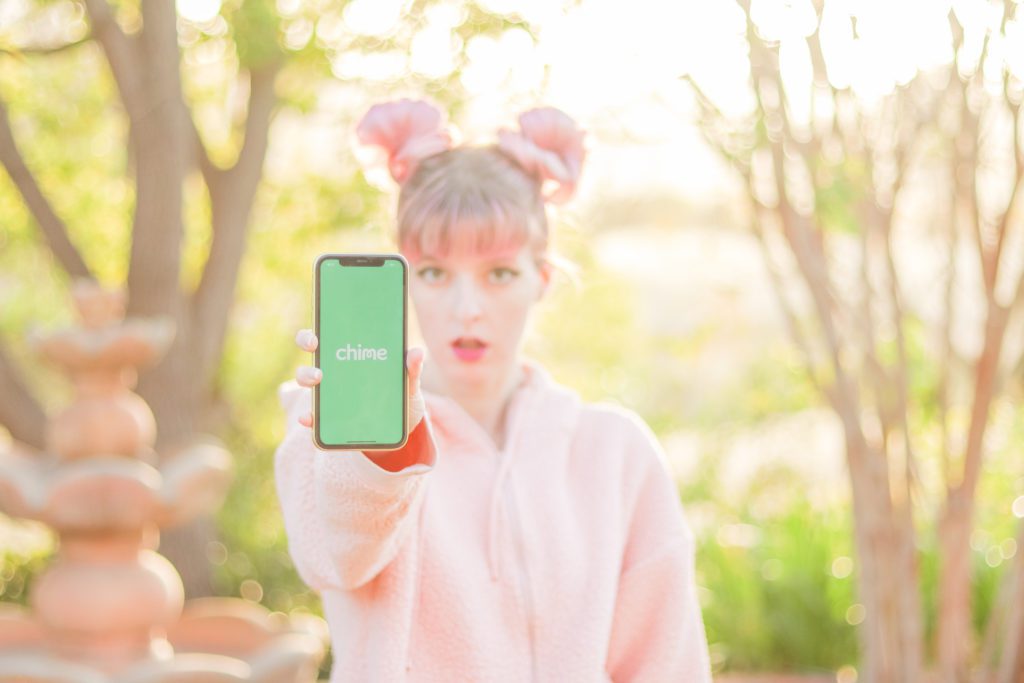 Looking to boost your credit score? One of the most popular and effective tools is a credit builder loan, which can often help your score jump by a few dozen points by reporting your on-time payments to credit bureaus.
Credit builder loans can do wonders for your credit score, but they can also put some strain on your cash flow and budget. You usually don't get any funds from your loan until you're done making monthly payments, which can take ten years with some lenders! Plus, interest and fees often add up to about $100 in extra expenses per year.
The Chime Credit Builder Card is a great alternative to build your credit at no additional cost. It can help deliver a positive jolt to your credit score, gives you a credit card with no preset limit that you can use now, and carries no interest or annual fee. Plus, you can get access to Chime's no-fee overdrafts for up to $200 for when you need some extra cash, too!
Get the no interest credit card that can help your credit score >>> Check out Chime

Why have 14 million people ditched their high-fee bank for Chime?
Chime is a financial technology company, not a bank. Banking services and checking account provided by The Bancorp Bank, N.A. or Stride Bank N.A.; Members FDIC.
What is the Chime Credit Builder Card?
The Chime Credit Builder Card is a secured credit card with no interest and no annual fee. There is no credit check to apply. There is no minimum deposit required, and you set and control your own spending limit.
You can use your Chime card wherever Visa is accepted, including to withdraw cash from an ATM. Your on-time payments are reported to credit bureaus to help build your credit score. You can check your credit score in the free Chime app to track your progress.
To qualify, you'll need to open a Chime checking account, which takes just a few minutes online or via the Chime app. Chime comes with a host of great features and without something else – most fees. There is no monthly fee and you can use your Chime Visa® Debit Card fee-free at over 60,000 in-network ATMs. Chime also has no minimum balance requirements.
You will need to set up a direct deposit of $200 or more to unlock the Credit Builder Card and some other great features like no-fee overdrafts for up to $200 and get access to your paycheck two days early! Add the Credit Builder Card to your Chime account with a just a few taps in the Chime app (there's no fee, of course!) and your card will arrive in about a week.
To use your Credit Builder Card, you'll need to transfer funds from your Chime checking account to your secure Credit Builder Card account. You can choose any amount you like and move money between accounts instantly at any time via the Chime app. Or, set up automated transfers to go through whenever you get paid. Either way, the Chime Credit Builder Card limit is up to you. Your Credit Builder Card is then ready to go for purchases or ATM withdrawals up to the amount in your secured account (yes, you can use your Chime Credit Builder Card at the ATM).
Build credit with no interest or fees >>> Check out Chime
How much can the Chime Credit Builder Card help your credit score?
Chime Credit Builder Card customers see an average credit score increase of 30 points!3
Chime reports your on-time payments to all three major credit bureaus: Equifax, Experian and Transunion. Since payment history is the largest factor in your credit score, just a few months of on-time payments can have a significant impact. And with most credit builder products, people with very low scores tend to see even bigger gains!
Of course, late or missed payments on your credit builder card (or other loans or credit cards) can do even more damage to your credit score. So Chime makes it easy to make sure your bill is always paid on time with its optional Safer Credit Building feature. When you make a purchase, the money you spent is put on hold in your secured account. Safer Credit Building uses that money to automatically pay your balance, which is due on the 23rd of each month.
Build credit with no interest or fees >>> Check out Chime
Looking for more ways to build your credit? Check out these popular options:
Kikoff Credit: Grow your credit for just $5/month
Grow Credit: Increase your credit score by up to 51 points while you watch Netflix
Credit Strong offers credit builder loans with payments as low as $10/month
Self Lender is one of the largest providers of credit builder products
StellarFi can help you build your score for just $4.99/month and no long term commitment
MoneyLion Credit Builder Plus puts some cash in your pocket now while helping you build credit
Can you overdraft your Chime Credit Builder Card?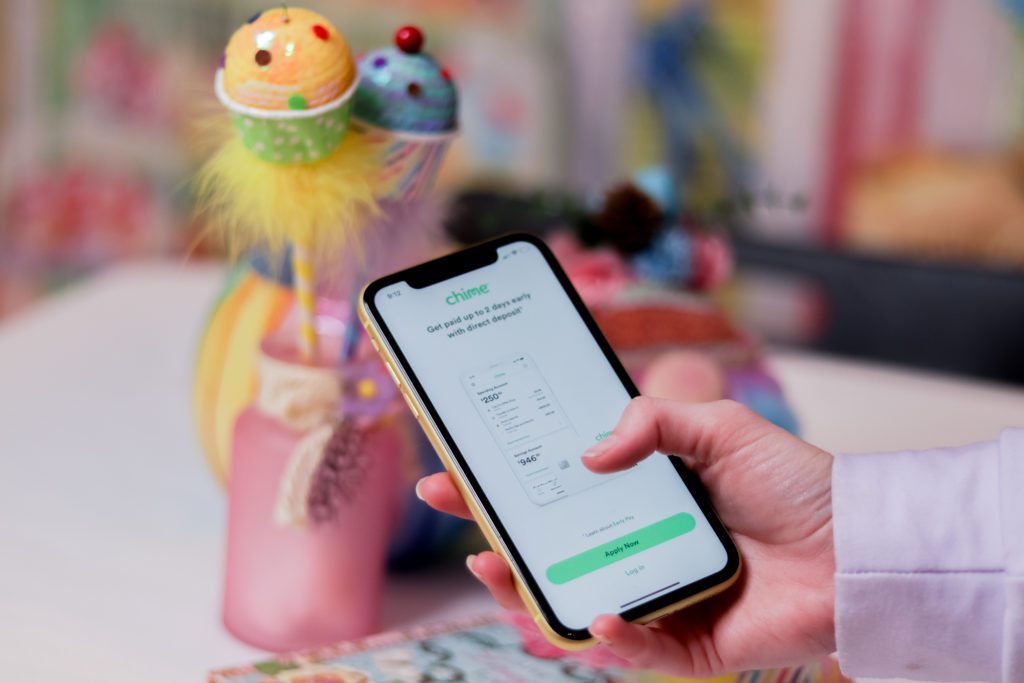 You can't spend more on your Chime Credit Builder Card than you have in your secured account.
However, with your Chime account you'll put two cards in your wallet – your Chime Credit Builder Card and your Chime Visa® Debit Card. And that Chime debit card comes equipped with SpotMe, which gives you instant access to up to $200 in fee-free overdrafts that you can use for debit card purchases or cash withdrawals from an ATM.
You can access Chime SpotMe at any time by simply using your debit card to make a purchase or at an ATM. If your Chime checking account balance is zero or negative, you'll have access to your available SpotMe amount, up to $200. If you have a positive balance in your Chime account, you can withdrawal that full amount PLUS the amount you have available via SpotMe. Chime's daily ATM withdrawal limit is $500.
The Chime app shows you how much you have available to overdraft via SpotMe and makes it easy to move money back and forth between your checking account and Credit Builder Card account. Your SpotMe overdraft is automatically repaid the next time your deposit or transfer funds to your checking account, with no overdraft fees or interest.
No interest credit card and up to $200 with no overdraft fees >>> Check out Chime
Is Chime legit?
Your money is safe with Chime. Chime has over 14.5 million customers. The San Francisco-based company was founded in 2013 and has attracted a whopping $2.3 billion in capital from leading venture capital and investment funds.
Chime is not a bank, but it partners with The Bancorp Bank or Stride Bank N.A. to provide your credit and debit cards and banking services. Both banks are members of the FDIC, so your deposits are federally insured for up to $250,000. And since your debit and credit cards are part of the Visa network, you're protected from unauthorized transactions with Visa Zero Liability4 and you can instantly block transactions on your cards through the Chime app if they're ever lost or stolen.
The Chime app is extremely popular and often ranks as one of top ten mobile apps in the financial category. Chime has a 4.8 rating on the App Store, with more than 457,000 reviews, and a 4.6 rating on Google Play with over 384,000 reviews.
Build credit with no interest or fees >>> Check out Chime
Watch: How the Chime Credit Builder Card works
WAIT! High overdraft fees aren't the only way your bank is costing you money.
With inflation overheating, you've probably heard that interest rates are climbing sharply. That means that for the first time in years, it's a great time to shop around for a high interest savings account.
The national average interest rate for savings accounts is currently 0.23% APY – that means that if you have $2,500 in a savings account, you'd earn just $5.76 after one year! Move those hard-earned savings to an FDIC-insured bank paying 3.50% APY and you'd earn $81.73 more!
Don't let your hard-earned savings sit there doing nothing. Check out the rates that you can earn at other banks:
Latest posts by Mitchel Harad
(see all)