Editor's Note: Overdraft Apps provides detailed product reviews and recommendations based upon extensive research and our own hands-on testing. We may earn a referral fee when you sign up for or purchase products mentioned in this article.
Several dozen cash advance apps can give you nearly instant access to a loan for up to $500 with no interest and no late fees, and you can qualify with no credit check. But, if you need a quick $100 for even just a few days you could still be stuck paying $20 or more in fees. We've combed through the details of 15 top money borrowing apps to uncover a few tricks you can use to get an absolutely free cash advance — and they're completely above board.
What's the cost of a cash advance?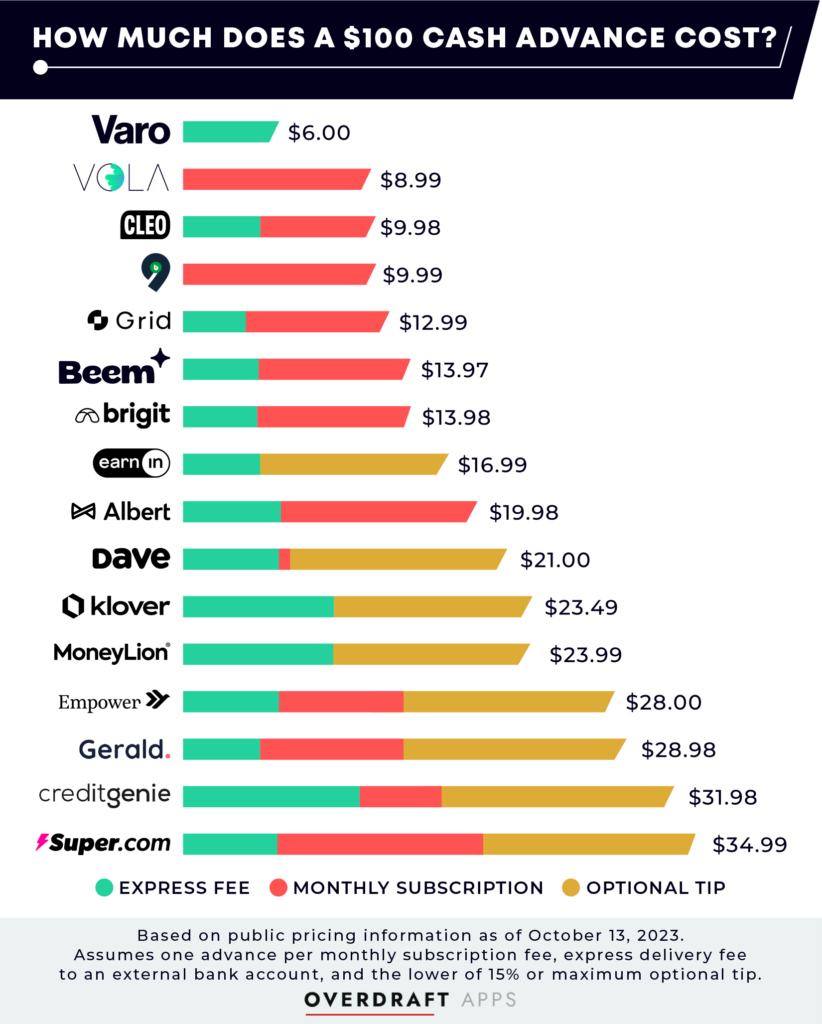 Not long ago, if you needed a little extra fast cash, your options were limited and very expensive. A credit card cash advance often carries a $10 minimum fee as well as interest rates that can hover around 30% APR – they're so expensive that banks even discourage you from using them. Sky-high overdraft fees can turn a cup of coffee into a $39 purchase. And high interest payday loans can have annual percentage rates as high as 700%!
OUCH!
But there's some good news. Over the past several years, a new breed of innovative financial apps has emerged that it makes it easy to borrow a small amount of cash almost instantly. Many of these cash advance apps will lend you up to $500 with no credit check; they'll check your bank account deposit activity to determine how much you qualify for.
Most of these apps charge no interest and no late fees, and the fees they do charge are often significantly lower than the cost of other borrowing options that you may have available.
However, the costs can still be meaningful. We looked at 15 of the most popular instant cash advance apps and found that the average cost of borrowing $100 until your next paycheck is $17.51. You'll pay over $20 in fees and optional tips to borrow $100 from 40% of these apps, and as much as $28 for a $100 advance from the most expensive app, Empower.
These fees can be a painful bite if you're trying to stretch your paycheck, and if you're relying on instant cash advance apps regularly to manage your cashflow, they could add up to hundreds of dollars per year.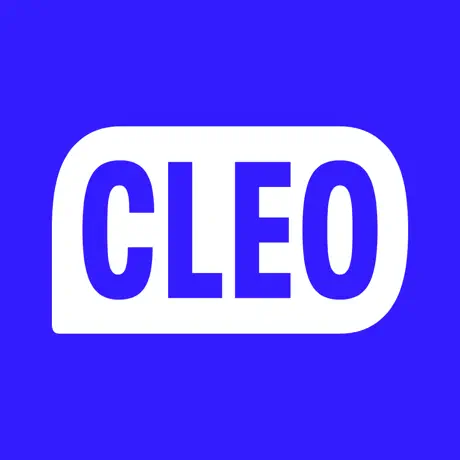 Why is Cleo one of our favorite cash advance apps?
Super speed - You could have up to $250 in your bank account in under 10 minutes!*
No, No, No! - No credit check, no interest, no tips, no late fees
😂 😂 🤣 -

Hilarious

, smart money advice you might finally listen to
*Eligibility requirements apply.
How to get a free instant cash advance
Here's the good news. Many cash advance apps provide alternatives with reduced fees, especially if you're able to plan ahead or sacrifice a little convenience.
And though they don't make it easy to find, several apps provide ways to get a cash advance absolutely free – no interest, no fees, no tips. You don't need to perform any hacks or tricks, and it's all perfectly legal. Buried in their terms of service are clear instructions on what you need to do to get a free cash advance.
Let's layout what steps you can take to reduce cash advance fees, sometimes all the way down to $0:
Pick cash advance apps that don't require a subscription
While every money borrowing app that we've reviewed is free to download and offers some money management tools at no charge, more than half require you to pay a monthly subscription fee to use their cash advance services. Subscription fees range from just $1 per month for Dave to $11.99 per month to use Vola (though see below to discover the simple way to get this fee comped). You'll owe the subscription fee regardless of how many cash advances you take out in a month, or don't request any at all.
Avoid these fees by choosing an app that doesn't require a subscription to access cash advances, such as Albert, Earnin, Klover, or MoneyLion.
It's also important to note that if you're using an app that charges a monthly fee, deleting it won't put an end to your subscription, you need to cancel your subscription to stop getting charged.
Skip the tip
About half of the instant cash advance apps we've reviewed will ask you for a tip when you request a cash advance. Like a restaurant, some will politely suggest that 15% would be a polite amount though more is welcome. The tip is collected along with your repayment, not upfront.
The tip is usually framed as a way to help support others. For example, Earnin explains tips this way:
"We rely on our community members to support the work we do. When you tip for your Cash Out, you're supporting an entire community of people and it ensures that our service will still be available for all our community members in the future."
The recommended tip is often the largest cost you'll pay on a cash advance. But here's the thing – it's completely optional. You don't need to pay it at all. And every app will reveal that the amount you tip (or don't tip) has no impact on your ability to take out future advances or on your cash advance limit.
Don't worry too much about how these apps will get by without your generous contribution. Most cash advance companies have raised substantial funding from venture capital investors or are publicly traded on the stock market. Dave generated approximately $200 million in revenue during 2022, while MoneyLion brought in more than $300 million. They'll both be just fine without your tip!
Plan ahead
Cash advance apps offer several options for how quickly you can get your advance and where you'd like the money sent. Nearly every app offers the option to have your funds sent to your bank account or linked debit card instantly, but convenience comes with a cost. You'll usually pay an express fee of $2 – $10 (depending on which app you use and how large your cash advance is) to get your money right away.
However, every app also offers a no-fee option to receive your funds. You won't be able to get an instant cash advance and perhaps need to utilize a debit card issued by the cash advance app to get your money, but the savings can be significant, especially if you use cash advances regularly.
It will take anywhere from 2 – 5 banking days (which don't include weekends or holidays) to receive your money, but if you plan in advance you'll avoid paying express fees.
Ask for a free subscription
Sometimes apps that require a subscription to access instant cash advances will waive that fee if you make a simple request.
For example, Brigit charges $9.99 a month subscription fee. However, in its Terms of Service Brigit reveals a simple way to avoid spending $120/year, "Users that are eligible for Advances and/or Credit Monitoring may access an Advance and/or Credit Monitoring without paying the Membership Fee. To do so, email [email protected] and state that you would like an Advance and/or Credit Monitoring without subscribing to Brigit Plus."
You can also request that Grid Money waive its $10/month subscription fee, which would give you access to no-fee cash advances for up to $200. You can request a free account by emailing [email protected] and state that you would like an Advance without subscribing to Grid+. And Vola Finance, the app with the highest subscription fee, says you can ask for an advance without paying for a subscription by emailing them at [email protected].
Empower has the costliest cash advances of the 15 popular apps that we've reviewed, but it also provides for a subscription fee waiver in its terms of service, "You may access Empower Advance (as well as the Empower Checking Account) without subscribing to the Empower subscription service. To do so, please email [email protected] and state that you would like an Empower Advance without subscribing to the Empower subscription service."
Best apps for a free cash advance
Now that you know how to take advantage of the no-fee options to get your next cash advance free, here are our recommended lending apps:
Albert – Cash advances up to $250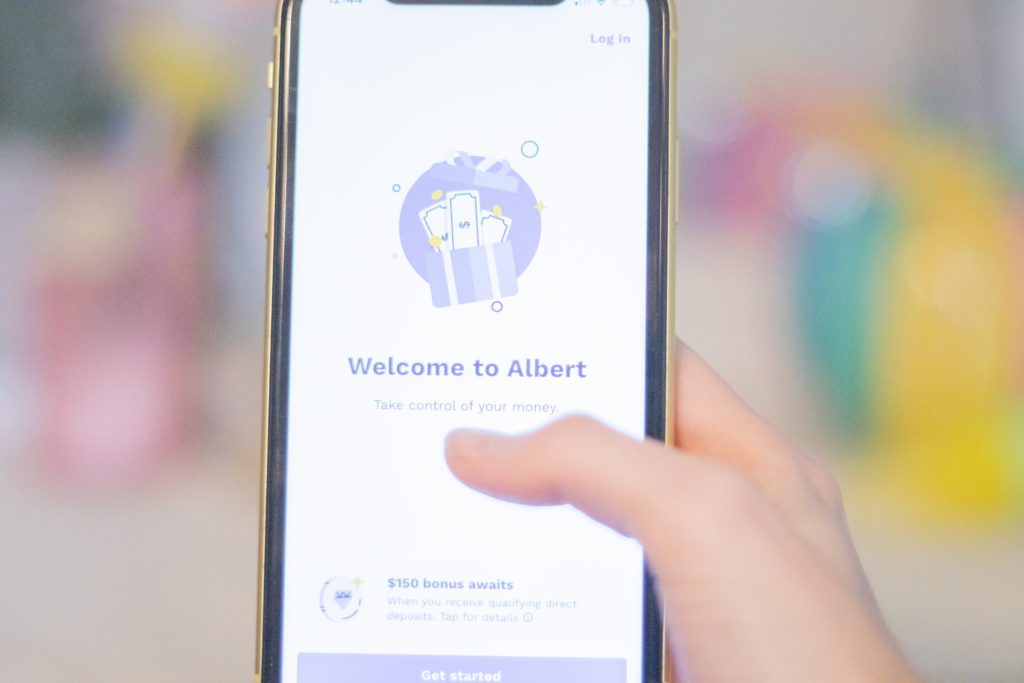 Albert offers cash advances for up to $250, with no interest and no credit check.1 You can request money with just a few taps in the app and have it sent to your bank account in three business days with no fee. (You'll owe an express fee of up to $6.99 if you need your money right away.)
Repayment is automatically set to the date of your next paycheck or benefits payment, but you can easily move this to be earlier or later. There are no late fees.
You don't need a subscription to access cash advances from Albert, but an optional upgrade gives you some noteworthy features, including the ability to access your paycheck two days early (if you've set up direct deposit with Albert), fee-free ATM withdraws and the ability to get financial help from a real person – called Albert Geniuses – 24/7. You'll get the service free for your first month when you sign up with Albert.
Enjoy no-fee cash advances up ro $250 >>> Get the Albert app
MoneyLion – Borrow up to $500, plus get a full suite of money management features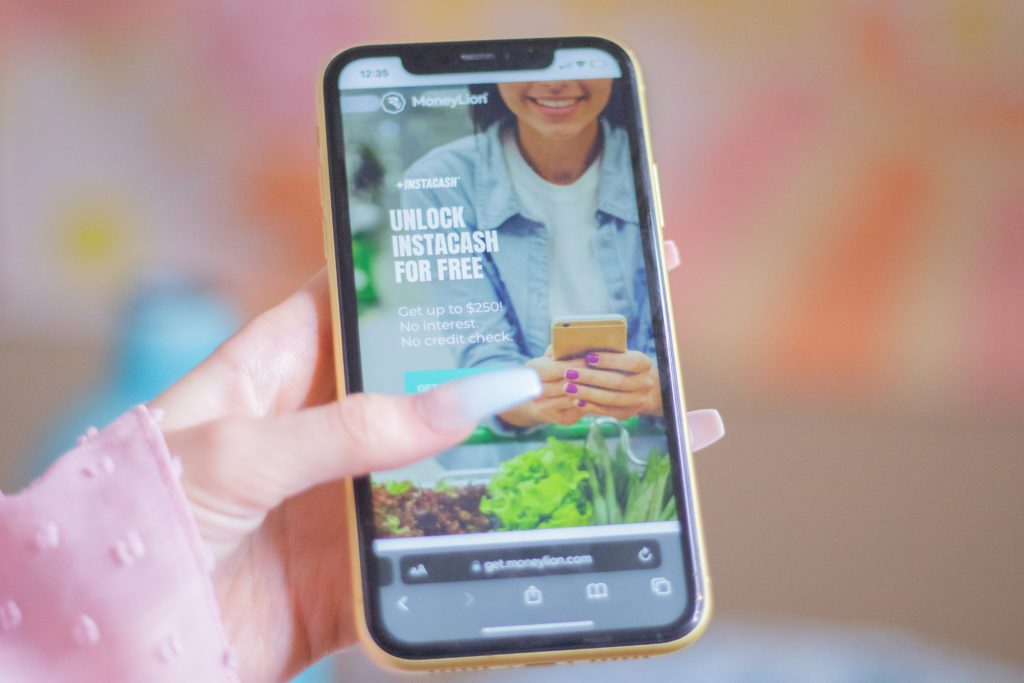 With MoneyLion Instacash, you can quickly borrow up to $500 with no credit check, no interest, and no monthly fee.2 While the express fee can be as high as $8.99, MoneyLion provides several no-fee options, including having your money sent to a MoneyLion RoarMoney account, which you can access via a debit card, within 1 – 2 business days or sent to your bank account within 2 – 5 business days. MoneyLion asks for tips, but they are optional and declining to leave one won't impact your ability to take out additional cash advances or your cash advance limit.
Setup your MoneyLion account with InstaCash and you'll be instantly eligible for a $25 cash advance (or at least $50 with qualifying direct deposits in your account history). Your amount can increase to up to $500, often within three to eight weeks. If you purchase a Credit Builder Plus membership to help build your credit score, your cash advance limit will increase up to $1,000!
Instant cash advances are just one part of the full-featured MoneyLion app, which also includes convenient tools for digital banking, automated investing, credit building loans, budgeting and financial tracking, and rewards.
Get cash advances up to $500 with no interest >>> Check out MoneyLion
Brigit – Get up to $250, build your credit, and save smarter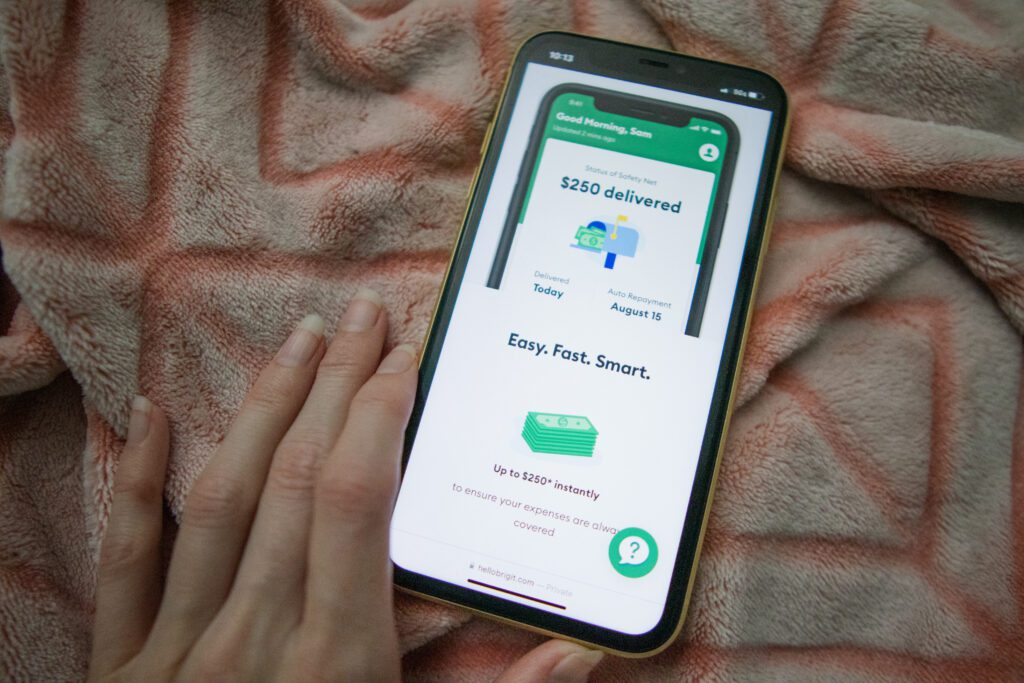 Brigit offers instant cash advances to help you cover bills, make emergency payments, or just access the money you need to live your life. You can be approved for anywhere between $50 and $250 per pay period.3 Unlike most other apps, Brigit lets you pick your repayment date, and there's no late fee if you need to push that back.
You need to subscribe to Brigit to access cash advances, which sets most people back $9.99 per month, but we've already revealed that Brigit will waive this fee for you if you simply email [email protected] and state that you would like an Advance and/or Credit Monitoring without subscribing to Brigit Plus. Brigit doesn't charge interest on cash advances or ask for tips. Have your funds sent to your bank account within two or three business days to avoid the express fee.
You also get access to credit reports and tools to understand your credit and protect yourself from identity theft with up to $1 million in coverage. Brigit also offers insights into your spending habits and bills, as well as exclusive savings and job opportunities to help you earn more money. With real-time alerts, auto advances, and easy budgeting features, Brigit helps you avoid overdrafts and late fees, and track your savings over time.
Skip the fees on cash advances up to $250 >>> Check out Brigit
Watch: Which instant cash advances apps come through when you need them?
WAIT! High overdraft fees aren't the only way your bank is costing you money.
With inflation overheating, you've probably heard that interest rates are climbing sharply. That means that for the first time in years, it's a great time to shop around for a high interest savings account.
The national average interest rate for savings accounts is currently 0.23% APY – that means that if you have $2,500 in a savings account, you'd earn just $5.76 after one year! Move those hard-earned savings to an FDIC-insured bank paying 3.50% APY and you'd earn $81.73 more!
Don't let your hard-earned savings sit there doing nothing. Check out the rates that you can earn at other banks:
Latest posts by Mitchel Harad
(see all)
Download the Albert app to see if you qualify. Repay the advance with your next paycheck. Fees may apply. Advance amounts based on qualification and may vary. Albert is not a bank. Banking services provided by Sutton Bank, Member FDIC.

Instacash is a 0% APR cash advance service provided by MoneyLion. Your available Instacash advance limit will be displayed to you in the MoneyLion mobile app and may change from time to time. Your limit will be based on your direct deposits, account transaction history, and other factors as determined by MoneyLion. This service has no mandatory fees. You may leave an optional tip and pay an optional Turbo Fee for expedited funds delivery. For a $40 Instacash advance with a Turbo Fee of $4.99, your repayment amount will be $44.99. Generally, your scheduled repayment date will be your next direct deposit date. An Instacash advance is a non-recourse product; you will not be eligible to request a new advance until your outstanding balance is paid. See Membership Agreement and help.moneylion.com for additional terms, conditions and eligibility requirements.

MoneyLion is a financial technology company, not a bank. RoarMoney℠ demand deposit account provided by, and MoneyLion Debit Mastercard® issued by, Pathward, National Association, Member FDIC. RoarMoney is a service mark of MoneyLion. Mastercard is a registered trademark, and the circles design is a trademark of Mastercard International. Funds are FDIC insured, subject to applicable limitations and restrictions, when we receive the funds deposited to your account.